Feminist Advertising Agency is tackling Gender Stereotypes in France
On 25 October, Ms Christelle Delarue, founder and CEO of Mad&Women advertising company, gave a talk on "Fighting Gender Stereotypes through Innovative Solutions with 'Feminist Advertising'" for Gender Views at UNESCO Headquarters in Paris.
Through the perspective of the private sector, and in particular the advertising industry, Ms Delarue described what it means to work for feminist advertising, and how the advertising industry can become a strong ally to advocate for gender equality through the media.
Ms Delarue explained that although women represent the biggest emerging market in the world – women influence 85% of the global economy – 91% of them still feel that advertisers do not understand them. One of the reasons for this phenomenon is that only 3% of creative directors in the world are women. Mad&Women fights against gender stereotypes to make sure women feel represented, respected and empowered through the media.
In today's media, women have 48% more chance of being represented in their kitchen, while 82% of experts roles in advertising are filled by men, including in some ads that seem to promote gender equality and women's empowerment. To fight against these reductive and belittling stereotypes, Ms Delarue emphasized the need to end misrepresentation of women and to say no to "Femwashing", defined as marketing tools stereotyping women to increase sales.
Ms Delarue noted that her approach can be defined as "Femvertising", which is when advertisements employ pro-female talent, messages and imagery to empower women and girls thus delivering a positive social impact. The "Femvertising" concept has become a business interest for brands that have the courage to commit to real gender equality through their brand communication and within their companies.
Ms Delarue's presentation was followed by a very interactive Q&A session with the audience. The questions touched upon whether Mad&Women can work with masculine industries, how to improve the visibility of this work outside the feminist circles and how education can change gender stereotypes.
For UNESCO's Director for Priority Gender Equality, Ms Saniye Gülser Corat, the advertising industry being at the heart of the private sector, "it is crucial to identify and challenge gender stereotypes in advertising to promote women's empowerment and gender equality".
Assessing the challenges and opportunities of Africa's energy future
The International Energy Agency has significantly deepened its engagement with Africa in recent years, including through greater dialogue with governments and business leaders, increased training programmes for policy makers and expanded analytical work.
Today, several ministers from African countries took part in a special roundtable event about the continent's energy future that was hosted by the IEA ahead of the Agency's biennial Ministerial Meeting. It was chaired by Amani Abou-Zeid, the African Union's Commissioner for Infrastructure and Energy, and Alessandra Todde, Italy's State Secretary of Economic Development.
The roundtable included the Energy Ministers of Morocco, Senegal and South Africa, as well as other key stakeholders from government, industry and international organisations. The discussions assessed Africa's energy challenges, took stock of the findings from the IEA's recent Africa Energy Outlook 2019 and explored the opportunities for further IEA engagement to help African countries' achieve universal access to affordable, secure and sustainable energy.
"How Africa meets the energy needs of a fast-growing and increasingly urban population is crucial for its economic and energy future – and the world. That is why the IEA is strategically enhancing its engagement with African leaders and convening its partners here today," said Dr Fatih Birol, the IEA's Executive Director. "The IEA is fully committed to supporting African countries in achieving sustainable and prosperous energy transitions in the coming decades."
In June, the African Union Commission and the IEA co-hosted their first joint ministerial forum, which brought together high-level representatives from government and industry in Addis Ababa to discuss the development of Africa's energy sector. Dr Birol announced today that the second ministerial forum will take place in April 2020 and that South Africa has offered to host the event in line with its 2020 presidency of the African Union.
Following the meeting, the IEA and Senegal signed a Memorandum of Understanding to increase cooperation.
The 2019 IEA Ministerial Meeting is taking place in Paris on 5-6 December. It is chaired by Mr Michał Kurtyka, Poland's Minister of Climate and the President of COP24. Ministers of IEA Member, Accession and Association countries and CEOs of leading companies are attending the meeting.
8th Euronest Assembly: The future of relations with Eastern partners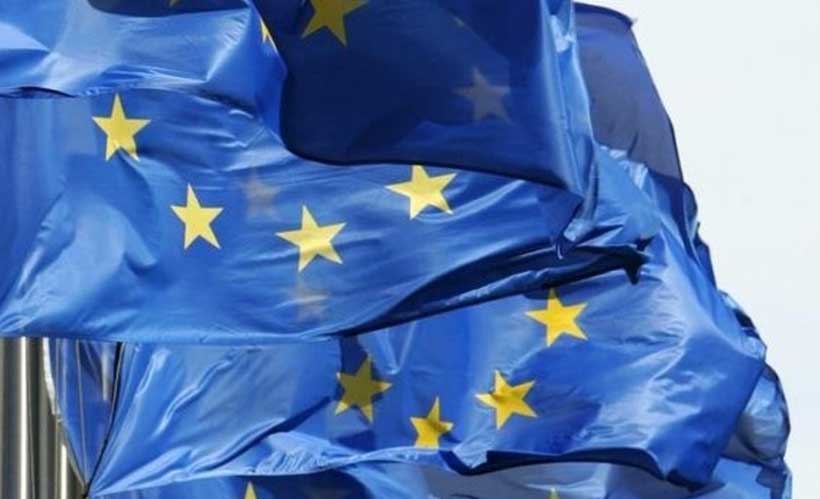 Energy security, EU-Eastern relations and geopolitical challenges are set to be among the focus points of the 8th session of the joint parliamentary assembly.
Members of the Euronest Parliamentary Assembly will meet in Tbilisi, Georgia, for the 8th Ordinary Session, from 8 to 10 December. The Assembly is comprised of 60 MEPs and 10 members from each of the participating parliaments of the Eastern European partners (Armenia, Azerbaijan, Georgia, Moldova and Ukraine).

Georgian Parliament Speaker Archil Talakvadze will open the session on 9 December. The meetings will be co-chaired by MEP Andrius Kubilius (EPP, LT) and Ivan Krulko, member of the Verkhovna Rada (Ukrainian parliament).
European Parliament President David Sassoli will be represented in Tbilisi by Vice-President Klara Dobrev (S&D, HU).
Political affairs, economic integration, energy security and social matters
The opening session will be preceded by several meetings of the different Euronest committees and working groups, focussing on a wide range of subjects.
Participants will adopt resolutions on political affairs, economic integration, energy security and social matters. As 2019 marks the 10th anniversary of the Eastern Partnership, members will also reflect on the future of this policy, in the run-up to the next Eastern Partnership Summit scheduled to take place in the spring of 2020.
Background
The Euronest PA was established on 3 May 2011 in Brussels, when the Presidents (or their representatives) of the Armenian, Azerbaijani, Georgian, Moldovan, Ukrainian and European Parliaments signed the Assembly's Constitutive Act.

The mission of the Euronest Parliamentary Assembly is to promote the conditions necessary to accelerate political association and further economic integration between the EU and the Eastern European Partners, as well as to strengthen cooperation within the region and between the region and the EU. The multilateral Assembly contributes to strengthening, developing and making the Eastern Partnership visible.
Bringing solar-powered water sanitation systems to Ethiopia
The provision of clean water to its citizens is one of the most urgent and important issues for the Government of Ethiopia. Economic studies conducted in Africa have shown that impacts resulting from poor sanitation and hygiene cost economies between 0.9% and 2.4% of annual Gross Domestic Product. This figure reflects the a) adverse health effects associated with poor sanitation and water supply, b) costs of treating these health problems, c) loss of productivity that results when individuals are sick and others have to care for them, and d) time spent accessing existing water and sanitation services.
About 60% of Ethiopia's rural population do not have access to basic water services and, as of 2015, 14% – around 11 million people – relied on surface water for drinking purposes. Climate change-induced water shortages are adding to the problem. Droughts have affected several areas of the country, leading to water sources drying up or becoming extremely shallow over the past twenty years. Between 2000 and 2018, six drought episodes have been recorded, with devastating impacts in rural areas.
Innovative water sanitation technologies have emerged as potential solutions to the challenges at hand and for promoting social equality and economic growth, while also having further positive externalities, including enhanced safety and security, less water pollution, greater dignity and equality between men and women, growth in tourism and business, amongst others.
Earlier this month, representatives of the United Nations Industrial Development Organization (UNIDO) and the Water Development Commission of the Federal Democratic Republic of Ethiopia launched a one million dollar project to improve water supply, public health and environmental quality by introducing innovative Japanese water purification technology.
The project, "Improving Public Health by Solar-Powered Water Sanitation Systems in Ethiopia", which is funded by the Government of Japan, will improve the provision of clean water through solar-powered water sanitation systems under conditions of equality and gender equity; develop the technical capacity of communities to independently operate water sanitation systems and improve awareness of public health; and build the capacity of industry, engineering, procurement and construction contractors in order to strengthen their role in Ethiopia's water and sanitation sectors.
During the signing ceremony, UNIDO Representative and Director of the regional office, Aurelia Calabro, expressed UNIDO's gratitude to the Government of Japan for its continued support for enhancing the water and energy sectors in Ethiopia. Calabro further emphasized the critical importance of introducing new energy-efficient, water-purifying technologies that are easily adaptable and can sustain communities in need. She has also commended the commitment of the Government of Ethiopia in jointly implementing the project with UNIDO.
His Excellency Dr. Beshah Mogesse, Commissioner for Water Development, highlighted the impact of the project on the ongoing national ONEWASH programme targeting improved health and well-being of communities by increasing sustainable and climate-resilient water supply and the adoption of good hygiene practices.
His Excellency Daisuke Matsunaga Ambassador of Japan reaffirmed the strong dedication of the Government of Japan to strengthen the partnership through the introduction of innovative technology, capacity building and skills transfer.