The Right's Splintering of Latin American Unity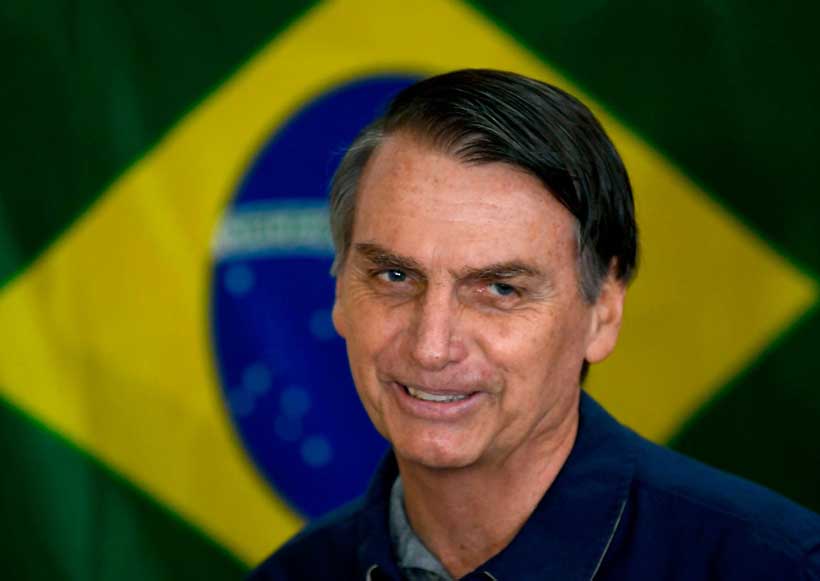 Jair Bolsonaro, the gun-toting, pro-dictatorship ultra-nationalist referred to as "the Trump of the Tropics" in Brazilian media, swept to victory on a platform of cracking down on crime and corruption—and by invoking the familiar bogeyman of the Latin American right, neighbouring Venezuela. Before the second-round vote in which he faced leftist candidate Fernando Haddad, Bolsonaro hammered home a message which apparently resonated with his fellow citizens: "We don't want to be tomorrow what Venezuela is today".
Bolsonaro's often-violent rhetoric has raised suspicions that he intends to escalate his hatred of Caracas to a new level—last week the Colombian Foreign Minister was forced to deny rumours that his government was plotting with Bolsonaro to invade Venezuela. His strategy of painting the election as a stark choice between the far right on one hand and "total decay, like Venezuela" on the other, however, fits neatly into a pattern which has spread across the Americas. Right-wing leaders from Trump to Colombia's Ivan Duque have invoked the spectre of Venezuela in their campaigns to pick up votes out of fear—and, once in office, to draw attention away from their own domestic problems.
Venezuela: from symbol of the left to the scapegoat of the right
Other than hardline Maduro loyalists, commentators from throughout the political spectrum agree that Venezuela is in dire straits. The country has gone from the richest nation in South America, with robust social programmes, to struggling with currency not worth the paper it's printed on and shortages of basic food and medicine. Where international observers disagree is where to pin the lion's share of the blame for Caracas's downfall: on Hugo Chavez's socialist legacy or on the heavy sanctions the U.S. and Europe have slapped on Venezuela.
Regardless of the cause, Venezuela's economic crisis—along with its pre-crisis history as a darling of the left—has made it the perfect whipping boy for right-wing politicians. By making Venezuela the frame of reference, they have been pushing the Overton window—the range of political ideas deemed acceptable—sharply to the right. In equating all liberal policies with Venezuela, the South American right is trying to demonise even moderately progressive challengers.
Before the Colombian presidential elections in May, Ivan Duque's campaign distributed flyers warning: "Vote so that Colombia does not become another Venezuela". A week before Argentinian midterm polls in 2017, president Mauricio Macri emphasised that his countrymen did not want a country "like Venezuela". The sweeping victory Macri's party enjoyed underlines how potent a tactic invoking Venezuela has proven to be.
Perhaps no one has cried Venezuelan wolf more than U.S. Republicans in the lead-up to this week's midterm elections: according to Trump, Democratic gubernatorial candidate Andrew Gillum would like to make Florida "into another Venezuela", while Senate candidate Beto O'Rourke apparently harbours similar ambitions for Texas. Right-wing commentators have warned that "if you like Bernie", an economic collapse similar to that Venezuela has suffered "could be your future", while a Republican mailer referred to New York Congressional candidate Alexandria Ocasio-Cortez as a "mini-Maduro".
Beyond rhetoric: a historic court referral
While such remarks have largely been dismissed as political fear mongering, a a group of five Latin American countries—Argentina, Chile, Colombia, Paraguay and Peru, all of which have conservative governments—are bringing a case against Venezuela to the International Criminal Court (ICC), with the support of France and Canada. In many ways, the move to refer Maduro's government to the ICC is an extraordinary one. The ICC has never yet opened a case referred by its member states, and Latin American nations have long shared a certain esprit de corps which precluded them turning on each other.
How far the probe goes remains uncertain. Since its formation in 2002, the ICC has struggled both with bungled high-profile cases and sharp criticism given the troubling fact that though the Court has received over 9,000 complaints regarding 139 different nations, 10 of the 11 cases the ICC has overseen have focused on Africa, while all 37 defendants it has gone after have been African.
Regardless of the eventual outcome of the ICC investigation, however, the referral underscores the profound change that has taken place in Latin American politics, marked by the formation of a new bloc which defines itself by its opposition to the liberal policies which formerly characterised the region.
A convenient distraction from domestic challenges
Endless harping about Venezuela has also served as a convenient foil to deflect attention away from the Lima Group's own problems. While Caracas' economic issues—and the human suffering they have engendered— are extremely grave, its neighbours are facing serious challenges as well.
The Argentinian economy is in the dumps, after Macri recently had to swallow the bitter pill of asking the IMF for help. Despite the fund granting Buenos Aires a $50 billion credit line—the largest in its history—the Argentinian Central Bank recently had to raise interest rates to a stunning 60% to stem capital flight. Similarly, Colombia is wrestling with a high fiscal deficit and a rapidly-rising debt-to-GDP ratio. Bolsonaro's Brazil is a basket case, plagued by a legion of problems, from double-digit unemployment, corruption at the highest echelons of government, and rampant crime.
Unlike Venezuela, however, these countries have not had to deal with the bruising sanctions which have compounded Caracas's misery. Each fresh round of sanctions imposed by the U.S., the EU and Canada—the latest targeted Venezuela's lucrative gold sector, which had heretofore been relatively unscathed by the economic crisis—has narrowed Caracas's options for getting its economy back on track.
So far, conservative governments in Latin America have found it in their interest to support these sanctions. As U.S. policymakers increasingly openly advocate a return to the Monroe Doctrine, by which the U.S. claimed the entirety of the Americas for its sphere of influence, Latin American governments will have to reassess whether the political advantages of maintaining the spectre of Venezuela outweigh those of regional unity.
Just What Is An American?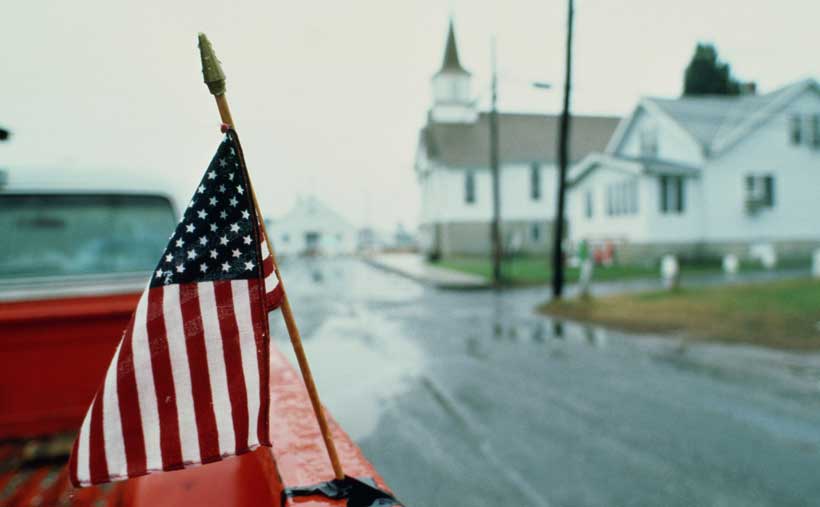 The greatest mistake any leader, or moneyed powerful individual, or even masses of people (all 3 of which tend to have the loudest voices) is to culturally appropriate unto themselves, just exactly what it means to be an American, based on their own selfish notion of what it means.
The fact remains that the ideal of Americanism is a concept – a truly growing, organic, ever changing, and ever expanding idea that is enshrined within its founding documents and laws.
For example, the Declaration of Independence, Bill of Rights, US Constitution, Civil Rights Act, and the Equal Rights Amendment, among scores of other acts of legislation, point to an ever growing ongoing journey to forge a new nation, just like ancient Rome did, united by a common destiny, and drawn from different experiences, cultures, cuisines, religions, ethnicities, races, nationalities, and world views.
So when President Trump on July 15, 2019 told four minority female congresswomen in sum and substance to "go back to there they came from" if they "didn't like America," he trampled over their own views, ideals, and experiences as Americans.
Quite simply his statement was an appropriation of what it means to be an American, from the point of view of a German/ Irish American senior citizen male, to a group of Latin/ Somali/ Palestinian/ African-American younger females.
Perhaps President Trump should re-visit his own people's racial history, wherein the Irish were systematically excluded by the previously arrived and established Anglican Protestants, or even with the Germans in America who were actually interred in camps during the periods of World War I & World War II.
The German-American Experience
During World War II, the legal basis for this detention was under Presidential Proclamation 2526, made by President Franklin Delano Roosevelt under the authority of the Alien and Sedition Acts.
With the U.S. entry into World War I, German nationals were automatically classified as "enemy aliens."
Two of the four main World War I-era internment camps were located in Hot Springs, N.C. and Fort Oglethorpe, Georgia.
Attorney General A. Mitchell Palmer wrote that "All aliens interned by the government are regarded as enemies, and their property is treated accordingly."
The Irish-American Experience
In 1836, young Benjamin Disraeli wrote: "The Irish hate our order, our civilization, our enterprising industry, our pure religion. This wild, reckless, indolent, uncertain and superstitious race have no sympathy with the English character. Their ideal of human felicity is an alternation of clannish broils and coarse idolatry. Their history describes an unbroken circle of bigotry and blood."
Nineteenth-century Protestant American "Nativist" discrimination against Irish Catholics reached a peak in the mid-1850s when the Know-Nothing Movement tried to oust Catholics from public office.
Much of the opposition came from Irish Protestants, as in the 1831 riots in Philadelphia, Pennsylvania.
After 1860, many Irish sang songs about "NINA signs" reading Help wanted – no Irish need apply.
The 1862 song "No Irish Need Apply" was inspired by NINA signs in London.
Alongside "No Irish Need Apply" signs, in the post-World War II years, signs saying "No Irish, No Blacks, No Dogs" or similar anti-Irish sentiment began to appear as well.
Billionaires, Vanity and Modern Democracy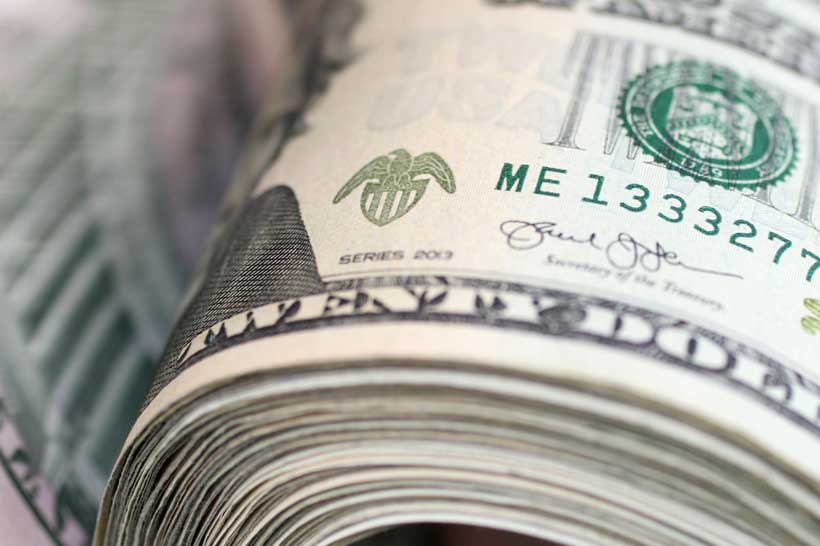 The bullying in Washington is the current trend. On Monday, the British ambassador resigned his post after Trump refused to deal with him. Well-liked in Washington and the halls of Congress, his downfall was an honest assessment of the Trump administration as 'inept' and 'dysfunctional'. The letters were leaked in the U.K.
Suppose the president tweets comments contrary to current established policy, does that mean a policy change? Do departments adapt promptly. Nobody knows. That's dysfunctional, and everyone knows it. In the meantime, he has enjoyed 17 golf outings since February averaging three a month. No wonder he is that rare president who does not seem to age in office from the stresses of the job. Obama's hair turned gray.
But then a lighter hand on the tiller has kept us out of war, whereas Obama, the Nobel Peace Laureate, destroyed Libya and escalated in Afghanistan. The consequences are still being felt in Southern Europe particularly, through the hordes of refugees still continuing to arrive. Also in the resurgence of anti-immigration political parties in northern Europe.
The supreme irony is the fact of refugees being rescued from ramshackle boats and dinghies or often dying in one part of the Mediterranean while the Obamas cruise on a billionaire's luxury yacht in another. Is that a metaphor for democracies in the modern world? One is also reminded of Mr. Modi's specially woven pinstripe cloth repeating his name endlessly on the stripes in the material.
Fortunately, the current president does not like the sea, or we would never see him in Washington. As it is he has had 14 visits to golf clubs (not as much time on the course however) since the beginning of June. He once had a small yacht that lay anchored in New York until he sold it. His pleasures have generally centered on the more mundane: cheeseburgers and women — the younger the better, although perhaps not as young as those that have gotten his friend Jeffrey Epstein in trouble again. To be fair, Trump had a falling out with him 'about 15 years ago' he said recently. 'I was not a fan of his, I can tell you,' he added although he called him a 'terrific guy' in 2002.
At least one party had 28 girls to a so-called calendar-girl party at Mar-a-Lago (Trump's estate and club) in Florida, meaning selection of a calendar girl. The male celebrities attending, according to the man assigned the task of finding the girls, happened to be Trump and Epstein, and no one else! So surprised, the man still remembers the story. The falling out between Trump and Epstein was rumored to have been a business deal.
It brings us to the second resignation, that of Alex Acosta the Labor Secretary. A Harvard-educated lawyer, Mr. Acosta was the US attorney for the Southern District of Florida when he made a generous agreement with Epstein who had been charged with sex crimes. For a 13-month sentence of mostly community work, usually from his mansion, Mr. Epstein was protected from further prosecution. In a clear rebuke to Acosta, the case has been re-opened with a new charge of sex-trafficking minors.
As a result, Mr. Acosta has had to bow to the chorus of calls for his resignation. The real question: How ever did Trump get elected? A mainstream press failure?
What has happened to Western liberal idea?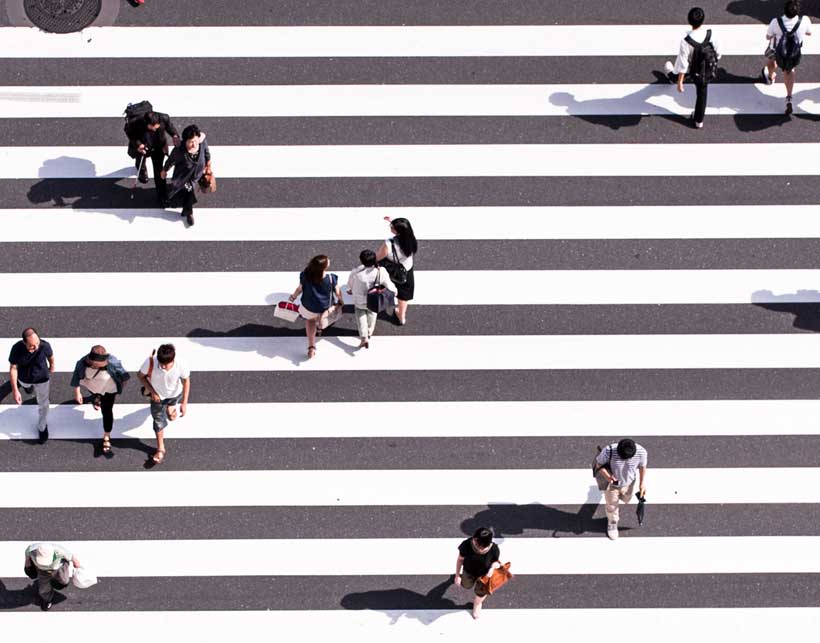 In the recent interview with President Putin, the Financial Times seems to have launched a discussion on liberalism only at its own peril. Inadvertently, a real problem was touched upon, whose pressing nature is no longer denied by anyone in the West. The newspaper had to admit it in its Editorial of 29 June. Its authors claim that the threat to liberalism comes from within, including President Trump and his policies, Brexit and, certainly, the rise of "populist nationalism". They refer to voters' disillusionment with liberalism and loss of confidence in the economic system and trust in political elites. The latter are invited to redouble their efforts to take into consideration issues raised by voters and "to renew liberalism".
Hence, the Russian leader has only identified a problem that Western elites are unable to acknowledge, desperately defending the status-quo as having no alternative. But where is the problem?
The systemic crisis of Western society, if we are to call a spade a spade, has its roots in Reaganomics and Thatcherism. In early 1980s, disregard for the lessons of the Great Depression led to Anglo-American attempts to sort of try the pre-1929 Pure Capitalism. This unleashed the forcers of a "self-regulated market" with the state playing a minimal role – a key concept of liberal economics. The idea of social accountability of business had no place in that system.
At the same time, financial sector was deregulated through the step-by-step repeal of the Glass-Steagall Act, which was one of key elements of Franklin D. Roosevelt's New Deal. Its architect was British economist John Maynard Keynes. It was only natural that the 2008 crisis also started in the financial sphere which had practically lost touch with the real sector of economy.
Then neoliberalism (as it became known) came to be imposed by Anglo-Saxon nations on the whole of the EU through the Lisbon agenda. The then Prime Minister Tony Blair was pretty good at it. When asked what she considered as her key legacy, Margaret Thatcher pointed to Blair who continued her economic policies under the "New Labour" slogan.
For instance, everyone knows what the nationalization of British railways led to. Profits are reaped by operators, while costs are borne by taxpayers who finance UK Rail, the state-run company responsible for railroad infrastructure. And this is not the only way to privatise profits while collectivising costs. In fact, globalisation has become one such practice for Western elites. Its original motive was quite liberal and far from being altruistic or even geopolitical (Donald Trump has reassessed this part of it when he blamed globalisation for China's economic rise). It was about cheap labour for increased profits. The jobs that were to be transferred abroad should have been compensated for by a new technological revolution. But it's not happening, not even in the second generation. Information technologies do not create as many jobs, and we are already talking of robotisation and artificial intelligence, as well as a universal minimum living allowance as a solution to the problem of poverty and unemployment. It was Keynes who said: "Free trade assumes that if you throw men out of work in one direction you re-employ them in another. As soon as that link is broken the whole of the free trade argument breaks down".
Liberalism in politics, especially after the end of the Cold War, has degenerated into averaging and alternative-free policies in the "end of history" spirit. Even Henry Kissinger admitted in his "World Order" (2014) that Western elites had again relied on automaticity, as was the case with the market. But as it was shown by Karl Marx supported by modern economists (Joseph Stiglitz, Paul Krugman, Thomas Picketty and others), free markets always give advantage to the investing classes, which only leads to more inequality.
In this respect, the 45-year post-WW2 period was an exception to the rule due to the creation of a social welfare state – the one that is now being destroyed by the neoliberal economics. Along with it the middle class is being destroyed – the pillar of Western democracy. For these reasons the real discourse of democracy is being substituted in the West by a discourse of liberalism. This involves labelling all protest voters as "populists" and "nationalists", allowing to side-step the issue of the inability of the actual political system to represent this silent majority. Yet, that is what's going on when differences blur between the Right and the Left, Tory and Labour in Britain, Republicans and Democrats in the US, or Christian Democrats and Social Democrats in Germany's "Grand coalition". Is it any wonder that when an opportunity arises to have a say, this majority votes for Brexit, Trump, or newly-created anti-system parties and movements, often with marginal ideologies?
In social terms, as BBC is trying to explain in this ongoing debate, liberalism is about protecting the rights of minorities of all kind, including transgender persons. It turns out that there's nobody to protect the interests of the majority. Yet, we are speaking of the post-war "social contract", which simply does not work in liberal economics. Anglo-Saxons are on the path of further liberalisation, which the continental Europe cannot afford. Boris Johnson, contributing to the discussion, has said the other day that Brexit is precisely aimed at giving a new lease of life to it by following the US in income tax reductions for business and private individuals.
British political analyst David Goodhart (in "The Road to Somewhere: The Populist Revolt and the Future of Politics", 2017) shows another perspective of the issue. In his opinion, the elites have become cosmopolitan, but the majority has remained rooted in their own countries, regions and communities. In other words, the majority sticks to its national identity, unlike the elites. Even the European middle class, united by similar living standards and occupations, becomes aware of its nationality when hit by bad economic times.
Those who accuse Russia of meddling in internal affairs of Western countries are essentially denying their voters the right to vote, while the genesis of the liberalism crisis clearly points to its roots and origins inside the system. It was no-one else but Angela Merkel who in 2010 spoke of failure of multiculturalism in Germany, while calling for intensifying efforts at integrating immigrants into German society.
It was not Moscow that drew the attention to this problem. As early as 2007, the Economist wrote of a "secular overreachl" in the West, while today many are voicing concerns over a "liberal overreach". Speaking broadly, it can be said that in the absence of a competitive environment in the realm of ideas after the end of the Cold War (which ended up doing a disservice to Western elites), liberalism has mutated into a dogma, a totalitarian ideology which does not tolerate dissent or pluralism of ideas. No wonder that the elites have resorted to political technologies, media control and political correctness to tighten the grip on the freedom of speech and generate semblance of an alternative-free existence. Social media have put an end to this, becoming a tool for politically alienated electorate to self-organize. As a measure to protect the status quo, the elites are now constructing an artificial dichotomy of liberalism vs authoritarianism, i.e. if not one, it's definitely the other.
It is, therefore, not about the end of the liberal idea, just as President Putin pointed out, but that it cannot claim to be a one-size-fits-all model negating the wealth of ideas in Europe and the world. The problem is that any ideology, as history has shown, is always aggressive when it claims the ultimate truth, exceptionalism and, as a result, becomes a threat to the world. The notion of a "liberal world order" has also been introduced only recently, as a defensive reaction of the West when its dominance in global politics, economy and finance is coming to an end. Everything could have been different, had Western elites bothered to make this order, Bretton Woods institutions included, truly liberal, open and inclusive. Nobody was preventing them from doing so.
From our partner International Affairs