New Book Marks 30 Years of a Transforming PRC–ADB Relationship
Over the past three decades, the relationship between the People's Republic of China (PRC) and the Asian Development Bank (ADB) has transformed from borrower-lender into a partnership for policy development, capacity building, and knowledge sharing.
"The PRC is now working closely with ADB to find ways to address its own challenges and to share its rich experience with other countries and development partners in Asia and the Pacific," said ADB Vice-President Mr. Stephen Groff. "Going forward, the PRC government and ADB will continue to work closely together to ensure their partnership remains responsive to the evolving needs of the PRC and the region."
Mr. Groff was in Beijing to launch A Partnership Transformed, a book detailing 30 years of cooperation between the PRC and ADB. While in Beijing, he also attended the International Forum on China's Reform and Opening-Up and Poverty Reduction on 1 November and the annual meeting of the China Council for International Cooperation on Environment and Development, a high-level advisory body to the PRC government, on 2–3 November.
The book describes the transformation of the PRC and its relationship with ADB. When the PRC joined ADB in March 1986, it was a low-income country seeking financial, technical, and knowledge support while ADB was a fairly young institution, providing project finance in a region that was seeking to pull itself out of poverty. Since then, the PRC has grown into the second-largest economy in the world after the United States, yet still faces a number of development challenges, including persistent inequality and regional disparity, environmental degradation and climate change, and a rapidly aging population.
Between 1986 and 2017, ADB has approved $39.1 billion in financing for the PRC. Initially, the support was to the PRC's eastern coastal region for finance and industry, but the focus has since shifted to the central, northeast, and western regions with greater emphasis on poverty reduction, regionally balanced growth, environmental protection, and helping the PRC tackle climate change.
South-south cooperation for knowledge has become a key part of the PRC–ADB partnership, and the PRC has expanded its role in ADB. In 2005, the PRC contributed for the first time to ADB's fund for concessional lending and set up the PRC Poverty Reduction and Regional Cooperation Fund, a trust fund to finance technical assistance projects implemented by ADB.
Looking ahead, the book notes that the PRC and ADB are well-positioned to build on past achievements and address the PRC's ongoing development challenges. ADB's support during the period 2016–2020 includes multi-sector programs to improve air quality in the Greater Beijing–Tianjin–Hebei area and ecological recovery in the Yangtze River Economic Belt.
Implementing peace deal only path for stabilization in Mali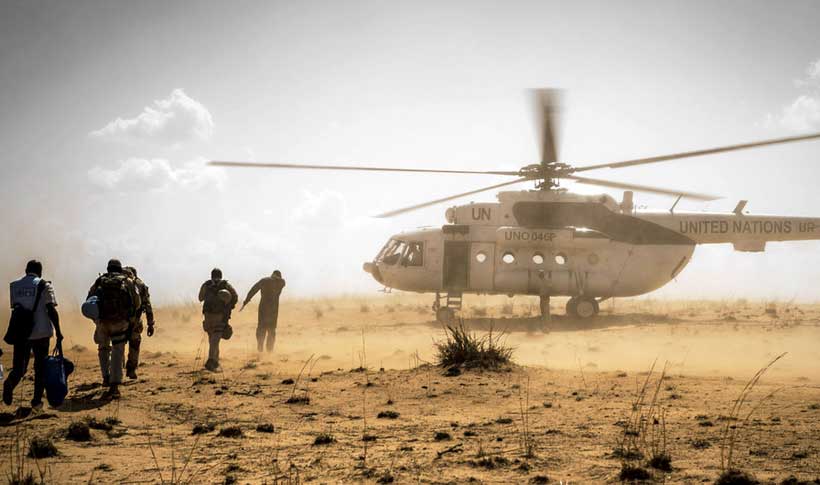 Implementation of the 2015 peace agreement in Mali provides the only pathway for stabilization there, the head of UN peacekeeping told the Security Council on Wednesday.
Jean-Pierre Lacroix updated ambassadors on developments in the West African country, where a UN operation, known by the French acronym MINUSMA, supports political processes and restoration of state authority against a backdrop of insecurity, intercommunal violence and increasing displacement.
MINUSMA was established following fighting between Government forces and Tuareg rebels in January 2012, leading to the occupation of northern Mali by radical Islamists.
The authorities and two separate armed group coalitions signed the peace deal three years later.
"The rapid and thorough implementation of the peace agreement remains the only viable path for the stabilization of Mali. It provides the framework for the required political and institutional reforms to restore and decentralize State authority, to build a Malian state that reflects the diversity and interests of all its citizens", said Mr. Lacroix.
"The peace agreement also provides for mechanisms to address the grievances of those Malians who feel excluded from the country's political life and economic development and who see little hope for their future."
National dialogue concludes
Despite slow starts and disagreements, both between and among the sides, the UN peacekeeping chief reported that progress has been achieved in Mali, such as the holding of an inclusive national dialogue which concluded in December.
Foreign Minister Tiébilé Dramé characterized it as a milestone for his country.
"The national dialogue was an important point in the life of the nation: a point at which a true national consensus was forged with lively solidarity," he said, speaking via videoconference.
"For his part, the President of Mali has taken the commitment of doing everything in his power to ensure that the resolutions and recommendations of the national dialogue, pursuant to current law, be implemented."
Regional plans
Another step forward has been the disarming and subsequent integration of former combatants into the national defence and security forces.
Mr. Lacroix said redeploying reconstituted army units to the north remains an "urgent priority", with a first battalion expected in the region by the end of the month: an important step towards restoring state authority nation-wide.
At the same time, the UN has increased its presence and activity in Mopti, located in central Mali, which has contributed to de-escalating intercommunal violence and massacres.
However, this has meant diverting assets from the north, leading to what Mr. Lacroix described as "dangerous gaps" in some areas. To address the challenge, MINUSMA will make some adaptations within its authorized troop strength.
"The plan provides for the establishment of a Mobile Task Force, which will enhance the Mission's ability to implement its mandate and protect civilians. It will make MINUSMA more agile, flexible and mobile with tailored units and enhanced capabilities, most importantly additional air mobility", he explained, before calling on ambassadors for their support.
Support for the Sahel
Mr. Lacroix began his briefing by addressing the "alarming" deteriorating security situation not only in Mali but in the wider Sahel.
Just last week alone, 89 soldiers from Niger were killed and 18 peacekeepers injured in two separate attacks. There has also been a rise in the use of improvised explosive devices (IEDs) against UN convoys.
"Terrorism continues to feed into inter-communal violence in the centre of Mali," he reported. "There are now more displaced persons suffering from hunger in the Mopti region than there were in the past."
The United Nations supports the G5 Sahel regional body, which brings together Burkina Faso, Chad, Mali, Mauritania and Niger, all of which are experiencing rising extremist violence.
French ambassador Nicolas de Rivière told the Council that following a recent summit held in his country, the G5 and its international partners have established a coalition for the Sahel.
"The aim is to step up our support for countries of the G5 Sahel, but also beyond that to incentivize them to engage in reform: of course, security reform, but also governance and human rights reform," he said. "With these conditions being met, we can eradicate terrorism."
AIIB Investing to Address the Digital Divide in Asia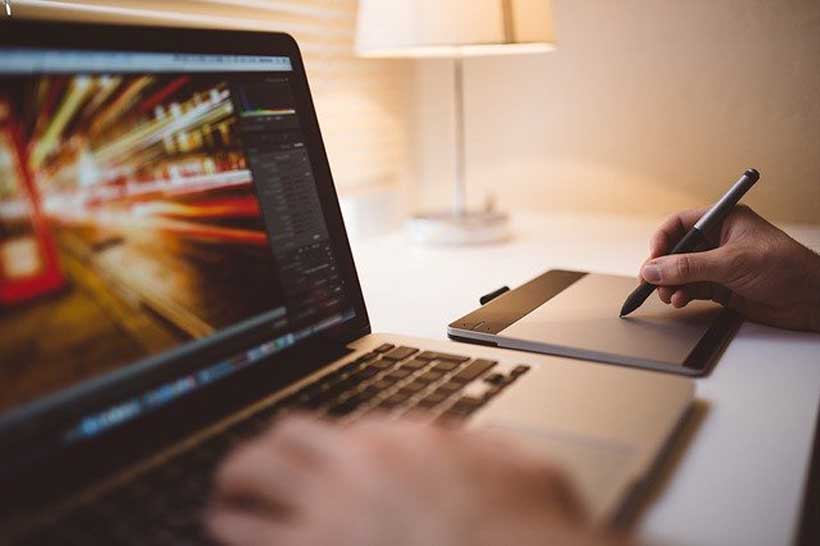 With four billion people globally still unconnected, the Asian Infrastructure Investment Bank (AIIB) is seeking to address the growing digital divide.

In Asia only 26 per cent of the rural population has access to broadband and women are 10 percent less likely to own a mobile, with this gap growing to 28 per cent in South Asia.

According to AIIB research, investing in digital infrastructure can increase the competitiveness of its members' economies, improve the efficiency and sustainability of traditional infrastructure sectors through the adoption of new technologies, and attract more private capital investment to the sector.

"So far, many countries have focused on gradually improving their traditional infrastructure for transport, communication and energy," said AIIB Vice President for Policy and Strategy Joachim von Amsberg. "What is now needed is a shift to investing in tomorrow's infrastructure. As a 21st century development bank, AIIB is well positioned to take on this challenge and support its members' pursuit of their vision for an interconnected digital ecosystem. We hope this can serve as a basis for new business models that benefit a country's citizens and boost sustainable development of the economy."

The International Telecommunications Union last year highlighted the positive knock-on effects improved digital infrastructure has on economic productivity, noting that in developing countries, a 10-percent increase in broadband coverage results in 1.4 percent of GDP growth.

Meanwhile, McKinsey estimates that transforming operations and systems of infrastructure projects with digital technologies can reduce operating expenses by up to 25 percent, with performance gains of 20 to 40 percent in areas including safety, reliability, customer satisfaction, and regulatory compliance.

Von Amsberg added that while the growth of the sector has mostly been financed by private capital, the rapid pace of development has outstripped current private investments. In parallel, there has also been a slowing down of multilateral development banks' financing directed to information technology communications, with less than one percent of their resources directed towards it.

"Because private-sector resources have fallen short of digital infrastructure needs, AIIB can leverage its balance sheet to provide significant resources with longer maturities and appropriate financing instruments," he said.

Given AIIB's current knowledge and expertise, it is expected that the Bank will be in a position to invest in 'hard' digital infrastructure, like fibers, towers, data centers and other physical connectivity and data infrastructure from the start of the strategy. Investing in 'soft' digital infrastructure, like terminals, services and applications, will require a more gradual approach, with AIIB initially focusing its financing efforts on helping to make the adoption of technology and innovation become mainstream in traditional infrastructure sectors such as transport, energy, water and cities. This would provide a potential 'supply-side' solution to reducing the infrastructure financing gap and improving infrastructure quality.

To help strengthen its key focus areas, AIIB is calling for public consultations on its draft Digital Infrastructure Strategy, which sets out the institution's broad vision and strategic response to Asia's rapidly evolving digital landscape.
Biodiversity loss: what is causing it and why is it a concern?
Biodiversity, or the variety of all living things on our planet, has been declining at an alarming rate in recent years, mainly due to human activities, such as land use changes, pollution and climate change.
On 16 January MEPs called for legally binding targets to stop biodiversity loss to be agreed at a UN biodiversity conference (COP15) in China in October. The conference brings together parties to the 1993 UN Biodiversity Convention to decide on its post-2020 strategy. Parliament wants the EU to take the lead by ensuring that 30% of EU territory consists of natural areas by 2030 and considering biodiversity in all EU policies.
What is biodiversity?
Biodiversity is traditionally defined as the variety of life on Earth in all its forms. It comprises the number of species, their genetic variation and the interaction of these lifeforms within complex ecosystems.
In a UN report published in 2019, scientists warned that one million species – out of an estimated total of eight million – are threatened with extinction, many within decades. Some researchers even consider we are in the middle of the sixth mass extinction event in Earth's history. Earlier known mass extinctions wiped out between 60% and 95% of all species. It takes millions of years for ecosystems to recover from such an event.
Why is biodiversity important?
Healthy ecosystems provide us with many essentials we take for granted. Plants convert energy from the sun making it available to other life forms. Bacteria and other living organisms break down organic matter into nutrients providing plants with healthy soil to grow in. Pollinators are essential in plant reproduction, guaranteeing our food production. Plants and oceans act as major carbon sinks.
In short, biodiversity provides us with clean air, fresh water, good quality soil and crop pollination. It helps us fight climate change and adapt to it as well reduce the impact of natural hazards.
Since living organisms interact in dynamic ecosystems, the disappearance of one species can have a far-reaching impact on the food chain. It is impossible to know exactly what the consequences of mass extinctions would be for humans, but we do know that for now the diversity of nature allows us to thrive.
What measures does the Parliament propose?
MEPs are calling for legally binding targets both locally and globally, in order to encourage more ambitious measures to ensure the conservation and the restoration of biodiversity. Natural areas should cover 30% of the EU territory by 2030 and degraded ecosystems should be restored. In order to guarantee sufficient financing, Parliament proposes that 10% of the EU's next long-term budget is devoted to conservation of biodiversity