Chinese Influence in East Africa: Transcultural Connection as Foreign Policy Spur
Chinese influence in East Africa is a topic of growing debate and concern for Western nations and allies. In fact, this purported growing Chinese influence in the region continues to expand as a prominent issue for United States (U.S.). The desire for the U.S. to protect its national interests in the region is apparent. Specifically, this is a growing concern for the Combined Joint Task Force-Horn of Africa (CJTF-HOA). CJTF-HOA is strategically located in Djibouti on Camp Lemonnier and has a diverse mission that includes conducting security force assistance, executing military engagement, providing force protection, and military support to regional counter-extremist organization operations with the goal of supporting allied regional efforts, ensuring regional access and freedom of movement, and protecting U.S. interests (CJTF-HOA 2018). CJTF-HOA also maintains an area of responsibility (AOR) that covers the East African nations of Burundi, Djibouti, Eritrea, Kenya, Ethiopia, Rwanda, Seychelles, Somalia, Tanzania, and Uganda.
CJTF-HOA respects the sovereignty of each of its AOR countries, even though many of its operations and engagements have as a major goal to maintain influence in the region. The task force is not the only group to partner with the various AOR countries: Chinese financial aid, diplomacy, and involvement has been heightened with the establishment of a Chinese Support Base just miles away from CJTF-HOA's Headquarters. The Chinese base, built for the People's Liberation Army Navy (PLAN), has direct access to the Doraleh Multipurpose Port, a strategic maritime chokepoint on the Gulf of Aden into the Bab-el-Mandeb Strait. This development begs the question: why did Chinese leadership choose Djibouti to build the first Chinese overseas base? Was this decision part of a larger strategic plan to increase influence within East Africa?
By financial figures, Chinese aid and investment in Africa has skyrocketed over the last decade. Perhaps this increase is part of the Chinese push for outgoing investment, termed the "Going out" or "Going global" strategy. According to the China Africa Research Initiative, between 2009 and 2012, "China's direct investment in Africa grew at an annual rate of 20.5%." Moreover, a white paper published by the Chinese State Council in 2013 indicated: China has become the largest trade partner of Africa, Africa has become a major importer of Chinese goods, Africa is the second largest construction project market (overseas), and Africa is China's fourth largest investment location (China-Africa Economic and Trade Cooperation 2013).
China has also enhanced cooperation in agricultural production, both for importation and exportation. According to the Chinese State Council, "The Chinese government attaches great importance to its mutually beneficial agricultural cooperation with Africa and works hard to help African countries turn resource advantages into developmental ones and sustainably develop their agricultural capacities." (China-Africa Economic and Trade Cooperation 2013) Moreover, the Chinese State Council indicated the significance of capacity building throughout the continent. Of note, the white paper highlighted that China aids African nations while avoiding any demands for changing political conditions. To further this point, the State Council demonstrates this example by providing support to nations such as South Sudan, Malawi, Djibouti, Guinea, and Togo, easing water issues and improving the conditions of local facilities. (China-Africa Economic and Trade Cooperation 2013)Redefining its focus in East Africa, China has concluded at least 15 bilateral deals and has even forgiven enormous sums of debt.
The Forum on China-Africa Cooperation
The desire for a continued and growing Chinese partnership in Africa is visible through the Forum on China-Africa Cooperation (FOCAC) Summit. During the 2018 FOCAC summit, the Chinese Premier offered a total of 60 billion dollars in trade and economic initiatives. The funds will be allocated to projects aligned to the Chinese government's Belt and Road Initiative, covering telecommunications, construction of roads, bridges and sea ports, energy, and human capacity development. The funding is broken down into several parts where 15 billion is categorized as government grants, 15 billion as interest free loans, 20 billion of credit lines, and 5 billion for financing imports from Africa. (Dube, 2016)FOCAC was formed in 2009 to establish closer Chinese ties and partnership with African nations. This strategy has been seemingly successful as Sino-African trade is estimated at 170 billion U.S. dollars in 2017, increasing drastically from only 10 billion dollars in 2000 according to China's Ministry of Commerce. (KTLA 2018)
As China's Belt and Road initiative starts to take hold in Kenya, Uganda, and Rwanda, it might seem that its sole permanent military footprint outside of sovereign China may be getting overlooked by Beijing. However, China has now preserved a logistical hub exactly where it needed it.  China's role as a resource extractor will almost certainly continue: China now not only has a large workforce in nearly every East African nation, it also has the ability to remove its gains one ocean-going barge at a time from its deep-water port in Doraleh.
The Chinese Military in East Africa
In 2014, Beijing confirmed that it would build their first military base overseas, a PLAN logistics support base at Doraleh, Djibouti, thereby raising tensions for Western nations and allies in the region and abroad. The U.S., France, Italy, and Japan all have bases in the rather small East African nation. There are various assessments as to why China opened the base in Djibouti. There is likely not a single, one-dimensional answer, but multiple factors that made this location advantageous for this investment. First, Djibouti is a strategic location. The Bab el-Mandeb strait is only 18 miles wide at its narrowest point and is of vital strategic interest, as it connects to the Suez Canal. The strategic importance of this location is no different for China than for the U.S. According to the Chinese State News Agency, Xinhua, the establishment of the base ensures "China's performance of missions, such as escorting, peace-keeping and humanitarian aid in Africa and west Asia. (Al Jazeera 2017)In exchange for the PLAN's use of its port, Djibouti's government requested that China assist in the development of military capabilities, including patrol boats and airplanes, as well as the establishment of a civilian maritime complex. (Dube 2016)Interestingly, this construction of China's first overseas base is a departure from their non-interference policy in African government affairs. Similarly, China has increased the number of soldiers it provides to the United Nations and African peace mission, notably increasing numbers in South Sudan. Aligning with Chinese interests, South Sudan is a major exporter of oil to China and perhaps catalyzed China's shift away from their previous non-interference policy. (Council on Foreign Relations)
The military base will allow China to provide protection for its citizens in Djibouti and the greater Horn of Africa region, an ability that China currently lacks in other African nations. However, "experts warn that by relying too much on China's infrastructure projects, Djibouti could become trapped and enter a state of quasi-dependence on Beijing." (Dube 2016) While this warning heralds potential implications for Djibouti, this dependence could be a vital component of Chinese strategy. At the current juncture, over 80 percent of Doralehport traffic comes from Ethiopia, which has no coastline. Chinese investments, including the commissioning of the railway between Addis Ababa, Ethiopia and Djibouti, will strengthen the position of Djibouti as one of East Africa's largest logistics gateways. By significantly increasing the share of port activities in Djibouti's economy, Chinese projects will increase Djibouti's vulnerability and dependence. However, as Ethiopia and Eritrea continue to smooth previously tense relations, Ethiopia is seeking to utilize Eritrea rather than Djibouti as a logistics hub. This potential move no longer only has implications for Djibouti, but China will now likely be a major player in the steering of this decision, as the port's profitability has various implications for China's continued success in the region.
Culture as a determinant of foreign policy
As one analyzes China's increased involvement in East Africa, its culture is important and certainly impacts the evolution of its African foreign policy. According to Yaqing (2012), four major themes of Chinese culture are: contextuality, correlativity, complementarity, and changeability.  Yaqing describes contextuality as looking at decisions as a matter of context in the environment without thinking about the individual. Of note, contextuality begets the "shi" assumption. According to Yaqing (2012), "For policy makers, shi is judgment regarding the timing, the themes, and the trends within the context." In a 2018 Beijing declaration at FOCAC, the following demonstrates how contextuality shapes China's vision for increased partnership:
We believe that China and Africa are a community with a shared future. China is the largest developing country. Africa is the continent with the most developing countries. Sharing weal and woe, the Chinese and African peoples have forged a deep friendship rooted in our similar historical experiences, development tasks, and political aspirations. We agree to strengthen collective dialogue, enhance traditional friendship, deepen practical cooperation, and work together toward an even stronger China-Africa community with a shared future.
The next concept, correlativity, notes that all things relate to one another. This type of thinking is visible in the Chinese Belt and Road Initiative. Using the aforementioned excerpt from the Beijing declaration at FOCAC, this diplomacy and fostering of a positive interconnection between 53 African nations is apparent. The choice of words like "deep friendship," "similar historical experiences," "collective dialogue," and the phrase "stronger China-Africa community with a shared future" speaks to the collectiveness of nations to achieve shared goals through cooperation.
The third element, complementarity, describes the world as composed of two opposites. These opposites, the thesis and anti-thesis, "work as opposing forces to complete a transformation into this new synthesis." (Yaqing 2012)While the Western world may remain wary of Chinese involvement in East Africa, this anxiety does not inherently wield conflict. In fact, China's goal for stability and increased capacity building aligns with the American CJTF-HOA's purported goals in the region.
Finally, changeability is a concept that contends that "seemingly irrelevant or even opposing objects can change, turn into each other, and become part of a combined whole." (Yaqing 2012)It is this type of mindset that could explain why the Chinese started to invest and engage in Africa when other near-peers would not. They saw the promise of natural resources and the determination of the African nations to open up and do more globally.  The Chinese theory that everything constantly changes and that "misfortune can be a forerunner for fortune" lends itself neatly into the current East African sphere of politics and foreign policy changes. (Yaqing 2012) One could hypothesize that the Chinese cultural outlook on change, coupled with the ongoing change afoot in the region, created a perfect situation for the current Chinese foreign policy expansion in East Africa.  This has been shown by the amount of effort put into the recent FOCAC symposium by the African Union nations and also in the amount of money the Chinese are willing to invest into the area. The culture of any nation plays a role in determining policy. Some cultures drive initiatives and actions more aggressively than others. In this case, China is the nation that arguably has found an ability to successfully tie to its culture to the cultures of the East African region. If it continues to be successful in promoting this transcultural connection, then China will likely continue to outpace and outperform the United States in this critical global region.
Indian Chronicle: Exposing the Indian Hybrid warfare against Pakistan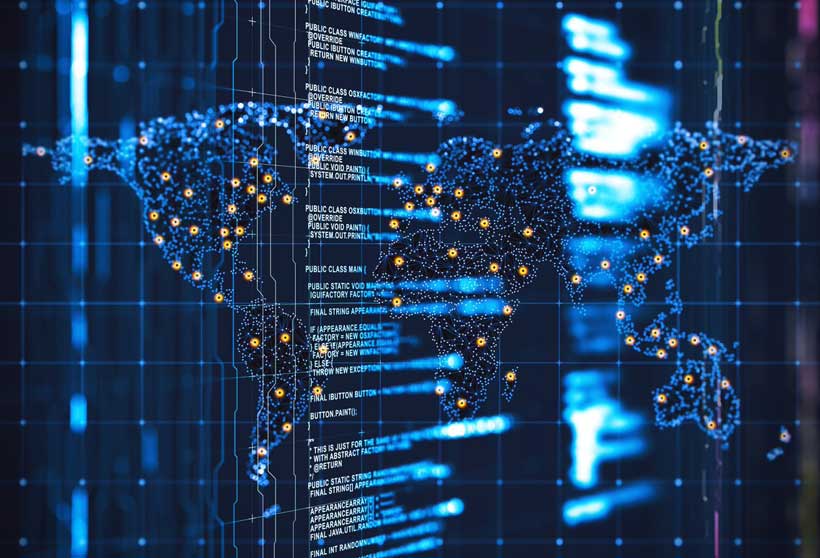 In recent years Indian hybrid warfare against Pakistan has intensified manifold to malign Pakistan Internationally through disinformation and propaganda tactics. Hybrid warfare has mainly been described as achieving war-like objectives with the help of fake news, disinformation, and propaganda. The Objectives of Hybrid warfare are mostly to secure long term victory against the opponent. Similarly, India has launched massive hybrid warfare against Pakistan, which was uncovered by EU DisinfoLab in its report called "Indian Chronicle".
EU DisinfoLab is an independent organization working to expose and tackle disinformation campaigns targeting the European Union and its member states. The organization has claimed that the disinformation campaign against Pakistan has been active since 2005, "a massive online and offline 15-year ongoing influence operation supporting Indian interests and discrediting Pakistan internationally".
In a recent investigation EU DisinfoLab has exposed a malicious Indian campaign against Pakistan. In the report, "Indian Chronicle" EU DisinfoLab has exposed the dubious use of media outlets, NGOs, and fake personnel by India to malign Pakistan. The disinformation campaign mainly targeted the United Nations and the European Union through more than 750 fake media outlets and 10 fake NGOs. According to the report, "uncovered an entire network of coordinated UN-accredited NGOs promoting Indian interests and criticizing Pakistan repeatedly. We could tie at least 10 of them directly to the Srivastava family, with several other dubious NGOs pushing the same messages."
According to the report the disinformation campaign is supported by the Srivastava group. The Srivastava group has helped in "resurrected dead NGOs" to spread fake news. The report says that "Our investigation led to the finding of 10 UN-accredited NGOs directly controlled by the Srivastava Group, which our full report introduces at length. Their common trait? The fact that they all rose from the ashes of real NGOs. Indian Chronicles effectively benefited from the track record of these organizations while pursuing their agenda: discrediting Pakistan and promoting Indian interests at UN conferences and hearings,".
Moreover, Asian News International (ANI), a major news agency in India has provided a platform for suck fake news campaigns. The aim of the Srivastava group and ANI media outlet is "to reinforce pro-Indian and anti-Pakistan (and anti-Chinese) feelings" in India, and "internationally, to consolidate the power and improve the perception of India, to damage the reputation of other countries and ultimately benefit from more support from international institutions such as the EU and the UN".
The report claim that the organizations funded by the Srivastava group-sponsored trips for European Parliament members to Kashmir. "The organizations created by the Srivastava Group in Brussels organized trips for Members of the European Parliament (MEPs) to Kashmir, Bangladesh, and the Maldives. Some of these trips led to much institutional controversy, as the delegations of MEPs were often presented as official EU delegations when they were in fact not traveling on behalf of the Parliament,". Such sponsored trips aimed to build a positive image of India, while spreading disinformation about the alleged claims of Pakistan-sponsored terrorism in Kashmir.
Moreover, India has been actively involved in portraying Pakistan as a terrorist-sponsored state through its disinformation and fake news technique. For instance, India is lobbying strongly at FATF to put Pakistan on the blacklist.
India has also supported and sponsored Baloch separatist leaders and spread disinformation through their fake media outlets as mentioned in the EU DisinfoLab report."These UN-accredited NGOs work in coordination with non-accredited think-tanks and minority-rights NGOs in Brussels and Geneva. Several of them – like the European Organization for Pakistani Minorities (EOPM), Baluchistan House, and the South Asia Democratic Forum (SADF) – were directly but opaquely created by the Srivastava group,"one of the examples is Kulbhushan Jadhav, an Indian spy who was captured in Pakistan.
The Indian Chronicle report has exposed the dubious face of India and the administrative structure of the United Nations and the European Union. Indian involvement in the spread of disinformation and resurrection of dead people and NGOs has exposed its long-standing for Human rights and democracy. Meanwhile, the reports have also exposed the administrative structure of the UN and EU, as they failed to notice the activities of fake UN-accredited NGOs and spread of disinformation through their affiliated NGOs.
Hybrid Warfare: Threats to Pakistani Security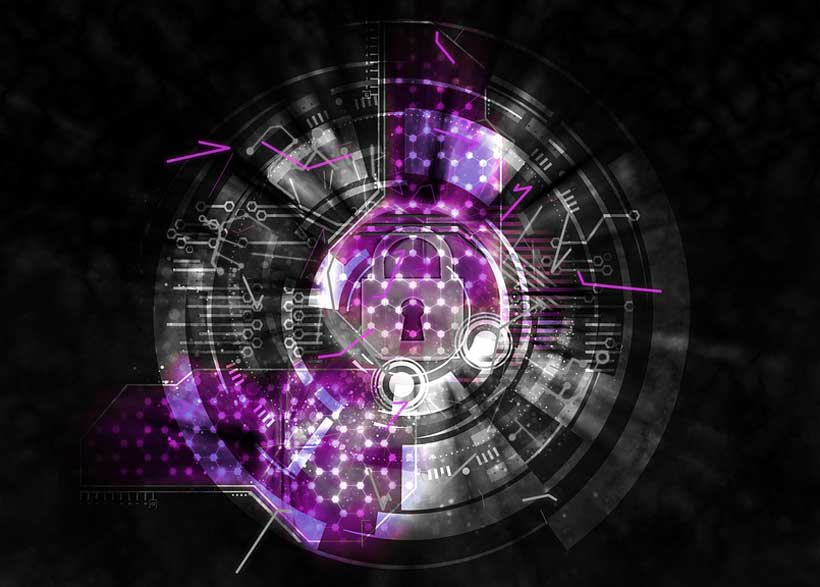 'Victory smiles upon those who anticipate the changes in the character of war'-Giulio Douhet
Hybrid threats are becoming a norm in Pakistan and if we want to move forward in this age of technological advancements, cybercrimes, and the use of social media, we must have a wholesome response mechanism.
Hybrid warfare is a military strategy that employs not only conventional forms of warfare but irregular with it as well. It involves propaganda, cyber-attacks, state-sponsored terrorism, electoral intervention, and many more means of multi-dimensional approaches towards war which are used by militarized non-state actors. The term 'Hybrid' came into use around 2005-2006 due to the Israel-Hezbollah war ("Lessons from Lebanon: Hezbollah and Hybrid Wars – Foreign Policy Research Institute" 2016) and became a hot-topic in 2014 after the annexation of Crimea. Using non-confrontational means can lead to internal struggles and crumbling of the target. What direct force won't get you can be easily achieved by infiltration and multi-faceted resources. It's neither character of war nor its outcome that defines it as a hybrid war, but the changing tactics ("State and Non-State Hybrid Warfare" 2018). In a world where everyone, from wealthy states to those caught in throes of hunger, is armed to the teeth, there are ways to achieve socio-political objectives through the use of violent and non-violent non-state actors.
Pakistan – A Target
Pakistan has risen to incredible heights despite it being a relatively young nation and this is only proved further by the interest international players have in its internal workings. Several factors contribute to the important stature Pakistan holds in the international community such as the Pak-China alliance, its geostrategic location, military aptitude, Russian interests in the Indian Ocean, Deep Sea Gwadar Port (One Belt One Road Project), neighbor to Afghanistan (a country existing as a battleground for proxies), etc. All these reasons make sure to keep Pakistan on the radar.
Though it may be secure militarily, Pakistan is still vulnerable to hybrid threats due to internal dynamics, numerous conflicting interests of nations in state-affairs, and increasing non-state actors. South Asian nuclearization has all but guaranteed that a full-fledged war between Pakistan and India is unlikely therefore the latter uses hybrid warfare to weaken Pakistan from within.
Evolutionary Nature of War
There was truth to Heraclites's words when he claimed that change is the only constant in our world. The social theory of evolutionary change tells us that individuals, communities, societies, and states are always in a state of motion, continuously evolving according to the era. War is born from man, it is only fair that if a man changes, so shall war. It has become more complex; the stakes have raised from territorial boundaries to the maintenance of world order and preservation of state sovereignty. Wars are no longer fought on the borders, skirmishes aside, the real destruction takes place within. Due to the paradigm shift after the Cold War (Ball 2018), there rose a need for legal, economical, socio-political, and informational means of warfare. It is used as a way to undermine other nation-states in pursuit of national power; the international system is not only a race but also a way to tear others down.
Threats to Pakistani Security
To secure Pakistan from all sides, we must first analyze the threats it faces from all sides. Conventional Warfare used to be seen as one dimensional and it only perceived assault to be done through the land, air, or sea channels. However, now it is fought in various intangible zones.
· External
India
India is a budding regional hegemon due to its political and economic growth including hidden agendas. Pakistan is perceived to be a direct threat to India especially after the launch of the CPEC project, perceived to be undermining its hold over the region, which is why it is employing stratagems of hybrid warfare to internally weaken Pakistan. Till now India has used State-Sponsored terrorism, funded insurgencies, operated terror cells, and even sent fighter jets into Pakistani Airspace as an attempt to ruin its reputation in the international community.
Afghanistan
There has been growing instability in Afghanistan which has led to mass migrations across the porous border into Pakistan, with around 1.4 million registered Afghans (United Nations High Commissioner for Refugees 2018) and 1 million unregistered ("Amnesty International" 2019). India has its claws in Afghan matters as well and will use it to exploit Pakistan's weaknesses even after US forces leave the arena. Afghan Government's poor administrative capability especially after the return of DAESH (Tribune 2020) and Tehrik-e-Taliban Afghanistan are threats to Pakistan as well as regional peace and are a major cause of lawlessness in the country and has a spillover effect for its neighbors.
Iran
Ideologically speaking, Iran is a sectarian threat to Pakistan and its Port Chahbahar stands to lose active traffic once CPEC is fully functional which means it stands as an instigator of hybrid warfare and it would be a risk to overlook it based on past good relations.
USA
Even after the Cold War, strategic rivalry and animosity between the powers including Russia, America, and China still exist. The emergence of China as an economic superpower is perceived as a threat to the US due to which there is a major shift in its defensive posture towards the region.
The US has shown significant interest in Pakistan due to its geo-strategic location but not all interest has yielded positive results. They carried out a surgical strike for the capture and assassination of Osama-Bin-Laden. Such a breach of sovereignty and security is a hybrid threat.
· Internal
Sectarian
There are several lobbies in Pakistan all vying for their own cause. The Iranian lobby has sectarian undercurrents. Sectarianism has always been one of the leading factors of the divide in the Muslim civilization and is the rising trend of terrorism.Such conflict itself is volatile and is deepening the rift between different sects(Shia-Sunni) of Pakistan, causing unrest.
Economic
Rising prices of commodities such as flour and sugar can lead to social unrest and discord. Such industries and their stocks are under the thumb of a select few, the elites. With the right bribes and conditions, even they would agree to sell out society.
Non-State Actors
Non-state actors are groups or organizations that have influence in the state but work independently and have their socio-political agendas ("Towards a Typology of Non-State Actors in 'Hybrid Warfare': Proxy, Auxiliary, Surrogate and Affiliated Forces" 2019). They work on political opportunities and mobilized grievances. Groups like BLA (Balochistan Liberation Army), TTP (Tehrik-e-Taliban Pakistan), and Lashkar-e-Taiba (LeT) are some of the major actors. Pakistan needs to focus on curbing Jihadist Terrorism as it is keeping it from leaving the grey list of FATF.
· Technological
Information
It refers to the spread of miscommunication. Propaganda and circulation of false news through social media are a relatively common way to cause turmoil in a community. Once a rumor is circling, there is no way to erase it. India claims that Pakistan is spreading the false narrative of 'Islam being in danger' to justify its actions, although untrue, is something that the Indians fully believe now. That Pakistani Intelligentsia is made solely to create narratives under which to attack India. Such beliefs further antagonize the states against each other.
Indian Chronicles are a prime example of information warfare being waged against Pakistan.
Cyber
Channels such as Cyber-Jihad and Dark Web come under the purview of cyber warfare and are a threat to the fabric of society and its security in Pakistan.
Given the above discussed bleak prevailing internal security situation, Pakistan needs to formulate a short to mid and long-term response that curbs all external and internal parties alongside proxies from infiltrating and influencing the working of the state and affecting the masses.
For a full-spectrum approach, all domains should be covered such as diplomacy, defense, internal and external security, economic, informational, cyber, and media security.
There are steps to be followed through for active and effective quelling of hybrid threats. First, a strategy must be put for, then tactical action should be taken and lastly, the implementation process should be supervised and fully followed through.
The main focus of the state should be on deterrence towards, protection from, and prevention of hybrid threats to the state.
One must not forget that Hybrid war is a mix of both unconventional and conventional warfare, therefore a nation-wide response should include the intertwined operational capabilities of armed forces alongside political actors. Pakistan sees its security being threatened both by internal factors and external hostile/proxy elements. This is hampering state development. State-building and nation-building must go hand in hand if counter and deter such threats effectively.
The Impact of Management in Information Security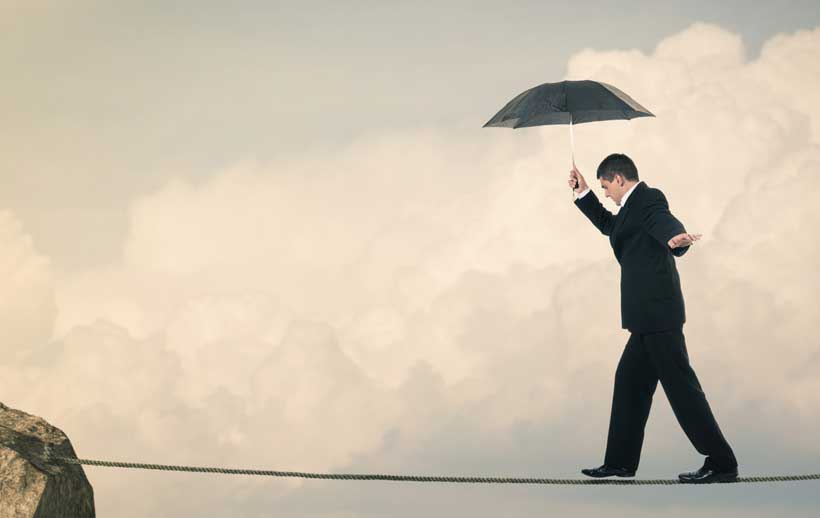 Authors: Sajad Abedi and Mahdi Mohammadi
Due to the increasing role of information security in the management of any society, public and private organizations and institutions are inevitably required to provide the necessary infrastructure to achieve this. In addition to material resources, management techniques also have a great impact on the optimal and successful implementation of information security management systems. The recording of management standards in the field of ICT information security can be designed in a planned way to change the security situation of organizations according to the needs of the organization and ensure security in terms of business continuity and to some extent at other levels (crisis management and soft war). Despite extensive research in this area, unfortunately for various reasons, including the level of security of the issue for governmental and non-governmental institutions or the direct relationship of the field with their interests, clear and useful information on how to implement and prioritize the implementation of a system over the years. The past has not happened until today.
The protection of the organization's information resources is essential to ensure the successful continuation of business activities. The fact that information and information assets play a key role in the success of organizations has necessitated a new approach to protecting them. Until now, risk analysis and management has been used to identify the information security needs of the organization. After analyzing the risks, security controls were identified and implemented to bring the risks to an acceptable level. But it seems that risk analysis is not enough to identify the information security needs of the organization. Evidence of this claim is that risk analysis does not take into account legal requirements, regulations and other factors that are not considered as risk, but are mandatory for the organization.
Identifying, assessing and managing information security risks is one of the key steps in reducing cyber threats to organizations and also preventing the unfortunate consequences of security incidents that make organizations more prepared to face cyber risks. The risk assessment process, which is the first phase of a set of risk management activities, provides significant assistance to organizations in making the right decision to select security solutions. Risk assessment is actually done to answer the following questions: * If a particular hazard occurs in the organization, how much damage will it cause? * What is the probability of any risk occurring? * Controlling how much each risk costs. Is it affordable or not? The results of risk assessment can help in the correct orientation in choosing solutions (which is to eliminate the main threats) and can also be used in formulating and modifying the security policies of the organization. Risk management is a comprehensive process used to determine, identify, control, and minimize the effects and consequences of potential events. This process allows managers to strike the right balance between operating costs and financial costs, and to achieve relevant benefits by protecting business processes that support the organization's goals. The risk management process can greatly reduce the number and severity of security incidents that occur in the organization. Risk management has 5 steps, which are: 1. Planning: At this stage, how to manage potential risks in the organization is determined and completed by developing a risk management plan. This plan defines the risk management team, defines the roles and responsibilities of individuals and the criteria for assessing identified risks. Documented. 2. Identification: At this stage, team members gather around each other, identify potential hazards, and record them in the organization's risk list. Arranging group brainstorming sessions is a good way to identify hazards 3. Assessment: In this step, the assessment of identified risks is performed using the criteria defined in the risk management plan. Risks are assessed based on their probability of occurrence and possible consequences.