Are Pakistan's Nukes Secure?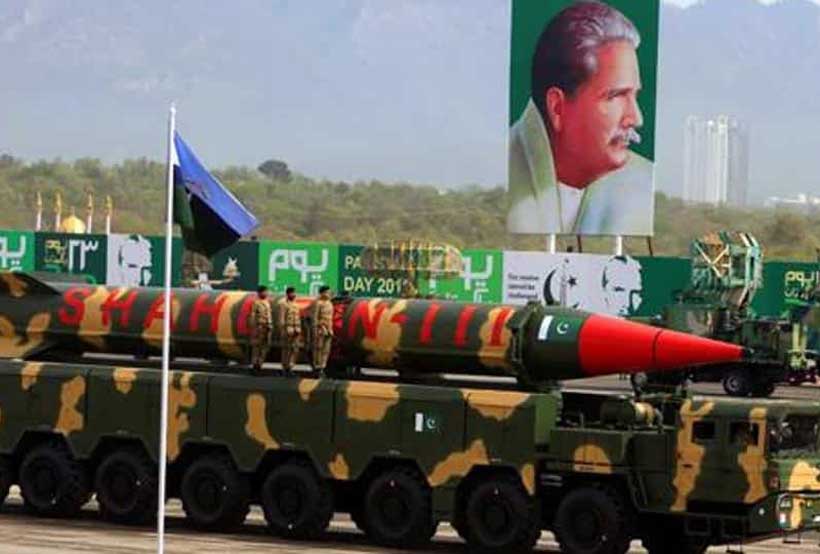 Since Pakistan acquired the nuclear capability in May 1998 by denoting six nuclear devices in response to India's five nuclear tests, Western media has been the most ardent critics of Pakistan's nuclear arsenal due to domestic instability in Pakistan. Also, Abdul Qadir Khan's illicit nuclear proliferation episode has added fuel to the fire because of which Western media and authors started doubting Pakistani scientists and engineers. The two retired Pakistani scientists meeting with Osama Bin Laden in Kandahar is the best evidence provided by the Western authors in this regard. The most controversial discourses by Western scholars often described Pakistan's nuclear weapon as the 'Islamic Bomb' as a threat to Middle East. For instance, Al. J Venters' Allah's Bomb: The Islamic Quest for Nuclear Weapons, Steve Weissman and Herbert Krosney's Pakistan's Islamic Bomb: Nuclear Threat to Israel and the Middle East, aBBC documentary on the same title was telecasted in 1980, and the biography titled Dr. A. Q. Khan and the Islamic Bomb of Dr. A. Q. Khan, written by Pakistani journalist Zahid Malik.
The impetus to accuse Pakistan's nuclear weapon as the Islamic bomb to Western media was provided by Zulfiqar Ali Bhutto's historic speech on the Islamic bomb. Later, Zia ul Haq also claimed that Pakistan would be the first Muslim nuclear state. Israel was the first state which was worried about the Islamic bomb as it was assumed that Pakistan might provide a nuclear security to Muslim states. There is no strong evidence to prove this hypothesis. However, Pakistani Jamaat-e-Islami senator Khurshid Ahmad is in favour of providing extended deterrence to Muslim states.
Another interesting episode in the history of Pakistan's nuclear development was the threat posed by extremists or terrorists that might seize the nuclear assets in Pakistan. Terrorists attacked the nuclear weapons facilities including a nuclear missile storage facility in Sargodha, a nuclear air base at Kamra, and a Taliban suicide attack on entry point to one of the armament factories at the Wah Cantonment in Pakistan.
Nuclear expert, Shaun Gregory's study entitled 'Terrorists Tactics in Pakistan Threaten Nuclear Weapons Safety' cannot be ignored in this regard. He argued that Pakistan nuclear sites are located near the borders where Taliban and Al-Qaida are dominated. The security personals with access to the nuclear weapons cycle might be willing to collude with terrorists. Also, the terrorists might get hold of fissile material and nukes in Pakistan. Surprisingly, Gregory argued that the ISI exists with strong anti-West sentiments and there is possibility of connection between security forces and Islamists in Pakistan. Additionally, Philip Bobbit's study Terror and Consent states that Pakistan army might decide to transfer nukes to terrorists.
The western and few Pakistani analysts' observation on Pakistan's nuclear weapons safety and security resulted into the debates within Pakistan, the main mission was how to secure the nuclear warheads from terrorists. Also, Seymour Hersh's puzzling report increased the anxieties to Pakistan. Hersh argued that at least two occasions the US Special Forces have prepared plans to take control of Pakistani nuclear assets in case they fall into the wrong hands. Pakistani military has already in their minds the pre-emptive strike threat to Pakistan's nuclear facilities from India and Israel, the Hersh's report has alerted Pakistan about the possible US attack.
Hersh's report has not seriously taken by Pakistan, however, safety of nukes is now the paramount responsibility of Nuclear Command Authority (NCA)and Strategic Plans Division (SPD)of Pakistan. The new discourses on Pakistan nuclear programme, for instance, Feroz Hussan Khan's Eating Grass and Naeem Salik's Learning to Live with the Bomb provided detailed study of Pakistan's nuclear doctrine, command and control structure. In Hans Born, Bates Gill, and Heiner Hanggi's edited book Governing the Bomb, Zafar Iqbal Cheema argued that due to the Export Control Act of 2004, there is no possibility of any illegal nuclear exports from Pakistan. Also, with the help of United States, best practices related to protecting fixed installations, convoys transportation, sensitive nuclear materials, material production control &accounting, export and border controls, and personal reliability programme has been shared with Pakistan by the US. The US is confident about the safety of nuclear assets in Pakistan. The former US President Barack Obama to the US military officials have vehemently supported the nuclear control and command structure of Pakistan. Similarly, former British politician David Miliband and French military official Erard Corbin de Mangoux have praised Pakistan's nuclear control and command structure. Also, some Indian nuclear strategists have openly acknowledged Pakistan's NCA, SPD, and nuclear control and command system, for instance, Bharat Karnad and M. K. Narayanan.
However, some experts like Scott Sagan is still worried due to operational control of nuclear arsenals in the hands of military in Pakistan.Hassan Abbas's book Pakistan's Nuclear Bombclearly displayed that Abdul Qadir Khan's illicit nuclear episode was supported by politicians and military in Pakistan. Also, Hussain Haqqani in his piece Reimaging Pakistan argued that there is a nexus between the politicians, Islamists and army in Pakistan. The followers of Maududi's version of Islam (Jamaat-e-Islamia) which talks about the political revolution are within the military, scientists, judiciary, academic, and media in Pakistan. Also, Haqqani argued that although Pakistan possesses nuclear weapons, it is still scared of India.
There is a possibility that that radical Islamist type personals might join the security forces particularly who are trained for security of nuclear installations in Pakistan. Also, there might be sympathisers of Islamists within the nuclear establishments. One employee dealing with nuclear installations was caught for distributing the religious pamphlets among his colleagues in Pakistan. Naeem Salik argues that Pakistan has developed a mechanism to identify an extremist person. However, it is difficult to figure out who is extremist and who is not. The facial expressions can hardly help Pakistani officials dealing with nuclear control and command system to identify an extremist person. The great source of alarm is that there is possibility that the officials dealing with recruiting the persons for security installations might be themselves the followers of extremism. Also, the sympathiser of terrorists can easily join the security forces for nuclear installations in Pakistan.
Undoubtedly, Pakistan managed to satisfy some Western nuclear strategists and politicians regarding the nuke security with the help of its NCA, SPD and control and command structure. Also, Pakistan had actively participated in many nuclear summits (Washington DC in 2010 and Seoul in 2012) to gain experience and knowledge to secure its nuclear assets from falling into wrong hands. Additionally, Pakistan has supported the Global Initiative to Combat Nuclear Terrorism. Interesting, according to the Nuclear Threat Initiative's Nuclear Materials Security Index of 2014, Pakistan has won the seat in updating nuclear security regulations, to implement best practices and has overtaken India. However, Scott Sagan, Shaun Gregory, Philip Bobbit, Bruce Riedel, David Sanger, Joby Warrick, and Seymour Hersh are worried about the nuke security in Pakistan.
I am also worried due to the domestic instability and the religious-political-army nexus in Pakistan. The Islamists might prefer religion (violent Jihad) than army security during the crisis situations in Pakistan. For some Muslims, violent Jihad is part of their faith to fight against the enemies of Islam. Since Pakistan military has killed terrorists in Pakistan, in response, terrorists started attacking the military units and schools in Pakistan. Also, Ahmadiyya Muslims were forcibly declared non-Muslims in 1974, since then, the persecuted minority community have been seen as anti-Pakistan and anti-Islam. Ahmadi scientists and engineers who were busy in helping the nuclear development of Pakistan were forcibly removed during the Zia rule on the baseless charge of threat to Pakistan's security. Astonishingly, Pakistan did not acknowledge the Nobel laureate, Dr. Abdul Salam's role in nuclear development of Pakistan. Also, Islamists forced Pakistani government to remove the renowned economist, Dr. Atif Mian's name in the Economic Advisory Council due to his Ahmadiyya faith. The minority community is also struggling to save their lives and property in Pakistan because for some Muslims it is part of Jihad/Islam to kill the blasphemers.
Recently, Pakistan's supreme court has acquitted Asia Bibi (a Christian) after accepting her 2015 appeal against her sentence. She was arrested on the blasphemy charges. The supreme court's verdict regarding Asia Bibi has resulted into protests supported by Islamists in Pakistan. The Dawn newspaper reported that 'the Tehreek-i-Labbaik Pakistan called for 'mutiny' against the army's top brass and the assassination of the top court's justices.' In response, Director General of Inter Services Public Relations (ISPR), Major General Ghafoor advised the religious-political parties to refrain from dragging army into the matter and legal actions would be taken in case of any violation. Also, prime minister of Pakistan, Imran Khan warned the protestors to refrain from clashing with the state. As expected, the weak Pakistani government was forced to accept the demand of agitators to put Asia Bibi on exit control list. Also, Asia Bibi's lawyer Saiful Mulook left Pakistan due to threats to his life by Islamists. The killings in Pakistan is not difficult as in other states. Politician Salmaan Taseer was killed in 2011 by his body guard due to Taseer's personal views on blasphemy laws in Pakistan.
The Islamists are powerful and there is a strong evidence that they enjoy a popular support from the public as well as a minor support from the civil and military officials in Pakistan. Former military official, Feroz Hassan Khan has admitted the power of Islamists and their threat to Pakistan's nukes. Pakistani government can secure nukes from extremists as long as there is a peace between military and Jihadi organizations. Hussain Haqqani's book Reimagining Pakistan have narrated about the new Jihad so-called 'Ghazwa-e-Hind' (Battle of India) that inspired the Jihadi groups in Pakistan to lunch the terrorist attacks across the border. The Jihadists also want the implementation of Sharia in Pakistan and to retaliate the deaths of famous Jihadists at the hands of Pakistani military. Haqqani states that there is possibility of future tussle between the Jihadists in Pakistan due to different interpretations of the Ghazwa-e-Hind. Thus, not only nukes but Pakistan as a whole is in great danger because some Jihadists have claimed Pakistan as part of the Ghazwa-e-Hind, too. Naeem Salik, however, is not confident about the total breakdown of the state structure as well as the complete meltdown of military in Pakistan that might led to an imminent takeover of power in Pakistan by religious extremists. Also, moderate mainstream religious political parties have never won more than five to seven percent of the votes in any national election.
Nevertheless, the historical experience is a valid evidence that Pakistan might fall into the hands of extremists. The extremist ideology is not confined to religious people only, people involved in media, military, judiciary, bureaucracy, and academics are also influenced by radicalism in Pakistan, Haqqani stated. The former president of Pakistan Zia ul Haq was the follower of Jamaat-e-Islamia. Zia implemented the blasphemy laws that resulted into persecution of minorities in Pakistan. The minority communities especially the Ahmadiyya Muslim Community were isolated in their own country. The Jihad policy was also introduced during Zia's rule. Thus, this is not a distant dream when extremists might rule Pakistan and hopefully, Islamists would prefer to provide extended nuclear deterrence to Muslim states as senator of Jamaat-e-Islamia Khurshid Ahmad have stated. Khuram Iqbal in his piece The Making of Pakistani Human Bomb argued that suicide bombers (young, rural, and semi-literate) are the deadliest in the world and suicide terrorism is caused by religious fundamentalism. In case terrorists got access of some nukes in future in Pakistan, there is a possibility they might prefer suicide nuke bombings, too.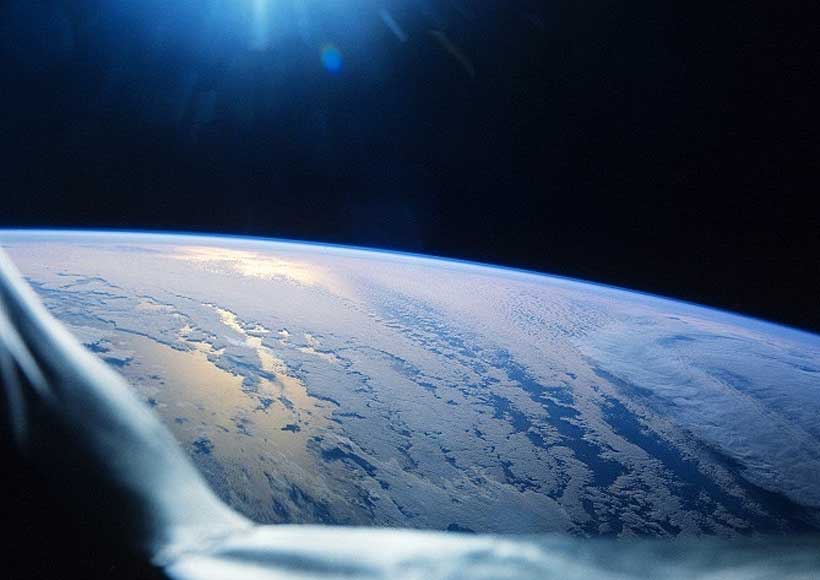 On March 27, 2019 India has tested its first ever Anti-Satellite (ASAT) missile code named as 'Mission Shakti'. India shot down one of its own Low Earth Orbit (LEO) satellite through a ballistic missile and became fourth country in the world after USA, Russia and China having the capability. ASAT weapons are the space weapons which allow a state to attack opponent space assets which disrupt communication channel. Indian ASAT test translates into New Delhi capability which can be used to destroy opponent satellites. The shooting down of its own low orbit satellite with a ground to space missile has made India a 'space power'. This technology effects Intelligence, Reconnaissance and Surveillance (IRS) system of enemy state.
India has the ambitions to enhance its space capabilities as a part of its Defence Doctrine. This ASAT test by New Delhi touches a number of important issues which endanger the contemporary security environment of South Asia and the international security. At international level it generates a debate on space policy, politics and the weaponization. International community gave different reaction on Indian ASAT test. Indian missile test raised concerns in Pakistan as its security threats mainly coming from eastern border.
Pakistan responded that 'ASAT test should have a matter of serious concern for global community, not only in terms generation of space debris but also because of its consequences for long term sustainability of peaceful space activities'. Bridenstine, administrator of NASA also condemned Indian ASAT test and said that 24 pieces out of 400 debris identified by NASA went above the apogee of International Space System (ISS) which could damage the ISS and other satellites. Russia and China also commended Indian ASAT test. Contrary, US reaction to Indian ASAT was quite supportive but they showed their reservation on debris. Pentagon's statement in favor of Indian ASAT test shows clearly that US have biased attitude towards New Delhi's developments. In general, such types of tests have negative impact on existing ISS. International rules and regulations about the space only stop a state from putting WMDs in the space. But it is a matter of concern that destruction of satellite creates debris which will ultimately affect the space system or other satellite. There should be a treaty which deals with the matter of debris.
South Asia security environment is marred with mutual hostility between two nuclear powers India and Pakistan. Owing to this enmity, both the states indulge in arms race. The action reaction spiral governs the arms race between India and Pakistan. This test will also start a new chapter of space race between two states.
The timing of the test i.e. 27th March was crucial in the context of existing tensions and aftermath of February 2019 military escalation between Pakistan and India. The crisis between two states started after 14 February Pulwama attacks in Indian occupied Kashmir (IOK) for which India blamed Pakistan. In this intense environment, the ASAT test opens up new avenue for intensification of existing clashes between the two nuclear armed neighbors. This test has strategic as well as political significance. Politically it is significant because soon after two weeks of this test, Indian general elections were going to be held. It can be said that the test was a way to strengthen BJP popularity and to gain right wing support in the elections.
Strategically, this test will not only disturb the stability of the region but also increase vulnerability which will ultimately challenge the existing deterrence stability of South Asia. Pakistan considers Indian developments a direct threat to its sovereignty; consequently this test can start a new space arms race in South Asia. Pakistan always in favor of demilitarization of space and tried to controlled arms race in South Asia. Pakistan due to economic constraints faces difficulties to maintain existing strategic balance of South Asia after Indian ongoing conventional and unconventional developments. International community especially US and West has dual standards vis-à-vis India and Pakistan. In this regard, Pakistan should further enhance its collaborations with China which is a time tested friend and strategic partner to maintain strategic stability of South Asian region.
Khalifa Haftar's military advance
Khalifa Haftar's military advance-started in Jufra on April 4 last – passed from the South, namely Fezzan, and partly from Central Libya, starting from the Westernmost point of the area of influence already gained by Haftar in the last military advances.
The support for his actions against Tripolitania, which stems from very old tensions (the Senussi King Idris boasted he never set foot in Tripoli), materialized with the support of Egypt, the United Arab Emirates, Saudi Arabia and the Russian Federation, as well as France in particular. Other countries, however, are and will be the future friends of Haftar's forces, if the General wins throughout the Libyan territory.
Why so many allies? Firstly, Saudi Arabia regards Haftar as an opponent of Islamic terrorism, the first real danger of the Saudi Kingdom.
Also the United Arab Emirates, however, start from this first consideration and assessment.
Moreover, both the United Arab Emirates and Saudi Arabia have largely funded Al-Sisi's coup against the Muslim Brotherhood of the then President Mohammed Morsi in 2013.
The Emirates also participated in the secret negotiations held last summer to have Libyan oil exported through external channels other than the one approved by the UN, namely the National Oil Corporation of Tripoli.
Haftar's forces have already redirected oil shipments from the ports they control -to the tune of several thousand oil barrels.
Furthermore Saudi Arabia and the Emirates also funded the electoral campaigns of General Haftar's candidates. This is a problem close to us, because the upcoming elections announced by the UN envoy, Ghassam Salamè, at the Palermo Conference, scheduled for next spring, will anyway be decisive, whoever funds them.
In any case, they will be blocked indefinitely due to the now evident proxy civil war that is taking place in Libya.
In addition, General Haftar started the April 4 offensive after informing Emirate's Prince Mohammed bin Sayed al-Nayan on April 2 and Saudi King Salman bin Abdulaziz (but not the acting Prince) on March 27.
The penetration into Tripolitania had already been militarily planned by General Haftar with both the Saudi and Emirate leaders, with whom he had very secret contacts.
The political will of the two Arab States in the peninsula is to put al-Sarraj's government in Tripoli under such strong pressure as to make al-Sarraj accept the agreement that had been defined in the Abu Dhabi meetings with General Haftar himself on February 28 last.
In Abu Dhabi, the first issue to be discussed was the Sharara oil field, the most important one in Libya, held by General Haftar's forces, as well as the gradual unification of the two State structures.
The signing of that agreement, which reaffirmed – sine die- the bureaucratic union of the two parts of Libya was welcomed everywhere, but evidently that agreement had been written on the desert sand.
For the Sharara oil field, Prime Minister al-Sarraj accepted the sale of 300,000 barrels/day, managed by the Libyan NOC, the Spanish Repsol, Total, the Austrian OMV and the Norwegian Equinor. However, no progress has been made so far.
Nevertheless the "Libyan National Conference" that the previous Palermo Conference had scheduled for late January 2019 was never held, despite the passion and enthusiasm shown for it by the UN envoy for Libya, Ghassan Salamé.
France sent its DGSE operatives to Haftar's area in late 2015, encamped near the Benghazi airbase.
What does France want from General Haftar? It wants to close the Maghreb region to other countries' influence – especially Italy's – so as to create a large Françafrique area from Central Africa to all Mediterranean African coasts except for Egypt, which is too big for the forces (of France and Great Britain) that even had to stop – for lack of ammunition – during the first phase of Gaddafi's Libya "conquest" and asked the United States to intervene.
Certainly France also wants all the Libyan oil, which is currently in General Haftar's hands.
What about the Russian Federation? It supports Haftar, although with a sui generis approach. In fact, while I am writing this article, Haftar is holding a talk with Vladimir Putin for two reasons: he wants to sell weapons to the Libyan National Army, but also to avoid competition from Saudi Arabia, which is also a major oil producer and could add the Libyan oil and gas to its own, thus quickly becoming the unparalleled top exporter of crude oil in the world.
Here – regardless of OPEC or not – the situation does not change: the price of the oil barrel would be set by Saudi Arabia.
Russia's allies on the field are not homogeneous in their alliances. Turkey and Algeria support al-Sarraj while – as already noted – the others support General Khalifa Haftar.
There is also the possibility of a Russian military base on Cyrenaica's coast, when General Haftar fully wins the game.
Nevertheless, rumours are already rife that the Russians of the Wagner Group, the main private military group used by Russia, are present in the Benghazi forces' area.
In late 2018, the Russian newspaper RBC reported that there were "Russian troops in Libya".
General Khalifa Haftar's forces, the Libyan National Army, moved from Fezzan – through the territories of the various local tribes – in two ways: with the good – and not only recent – good relations they had with that tribe world or with large cash payments.
The first military advance line of the Benghazi Free Army was between Bani Walid and Sabratha, towards Gharyan, the crossing point to Tripoli from the South.
In late March, many local, tribal and non-tribal brigades had changed sides, in favour of General Haftar, mainly thanks to the example of the Seventh Al Khaniat Brigade from Tarhouna, which started fighting with the Benghazi National Army that, in fact, advanced through the Southern districts of Tripoli.
The Seventh Brigade's attack probably had the opposite effect, thus making some Tripoli's brigades remain loyal to al-Sarraj's government, although no one knows for how long.
Even the "moderates" of Misrata -led by the current Interior Minister of Tripoli, Fathi Bachaga – that until now have been open to future negotiations with General Haftar, have stiffened their stance in defence of Tripoli.
The troops of Misrata, the Libyan "Sparta", amount to 15,000 soldiers and would make the difference in any future confrontation.
However, Misrata has already mobilized its military forces, but for the time being there is only a small Misrata force alongside the other forces in Tripoli.
The Benghazi Defence Brigades, which also include some soldiers from Misrata, and the Halbous militia have instead agreed to be part of Tripoli's counteroffensive.
(Others') money counts.
The Forces of Zintan, another major military centre of Tripoli's armed forces, are divided between the group still loyal to Tripoli's GNA, led by Oussama al-Jouili and Emad al-Trabelsi, while all the others are now supporting General Haftar.
The latter, can still rely on a large amount of ammunition.
The Rada Militia, led by Abdelraouf Kara, has not yet made any choice.
It is currently called "Unit for the Prevention of Organized Crime and Terrorism" and controls Tripoli's nerve centres.
Hence if Haftar wins, the old Rada Militia will be on his side.
General Haftar has already had contacts with this organization, which is affiliated with the same Makhdalist Salafist movement that is already operating in favour of General Haftar in the East.
The strength of the African Salafist sect, which aims at an African and Libyan jihad, must certainly not be underestimated.
The strategy of forcedly re-proposing the Abu Dhabi agreement to al-Sarraj, who would obviously be weakened, is supported – on Haftar side – by Russia, which coincidentally voted a UN Security Council's motion condemning General Haftar's advance.
Egypt itself has some fears for the current advance of the Benghazi forces. It is afraid that this may have repercussions both on the many Egyptian workers still present in Libya and on the country's internal equilibria.
France has supported General Haftar's advance, also with its operatives – not only from the DGSE and its Service Action. France thinks that General Haftar's advance is the only barrier against terrorism, but also the way to reconquer Libya after the disastrous operations following Gaddafi's ousting in 2011.
General Haftar is openly pro-Gaddafi, as he demonstrated by having the Rais image portrayed on his banknotes printed in Russia.
Moreover France has greatly favoured Haftar's advance in Fezzan by collecting and assigning to the Benghazi General the intelligence gathered by a spy-plane provided by CAE Aviation, a company belonging to DGSE and to its Service Action, in particular.
New plans for "star wars" or bluff to wear out foes?
On March 27, the Indian leadership announced a successful destruction by a missile launched from the ground of a space satellite positioned at an altitude of about 300 km. According to Western media reports, thus the number of countries that have successfully tested anti-satellite weapons technology has increased to four. Western analysts accounting for India's moves say they have been prompted by fears about China's military capabilities, which Beijing demonstrated back in 2007. Meanwhile, on January 17 this year, the United States released the first in nine years, review of the country's Anti-Missile Defense strategy. One of the priority projects involves near-earth orbit combat lasers capable of shooting down intercontinental ballistic missiles (ICBMs). On April 1, it was announced that the United States had blocked the final report of a UN expert group which envisaged measures to prevent the deployment of weapons in outer space. Who is pushing a space arms race?
India's recent project to test means of destruction of space objects indicate that compared to nuclear weapons, anti-satellite weapons technology needed a much shorter time to spread beyond the "club" of leading players. Significantly, each time the initiative to develop these types of weapons came from Washington. The first tests of the US anti-satellite weapon system were carried out in October 1959. Now, US President Donald Trump's ambitious plans to deploy combat systems in outer space bring back memories of the infamous 'star wars' initiative, which was launched by Ronald Reagan in the early 1980s.
The Strategic Defense Initiative (SDI), proclaimed by President Reagan in March 1983, has been described by many American experts as "a big scam". Nevertheless, many in the US believe that a new round of arms race, which was prompted by SDI, played a significant role in the economic collapse of the USSR. By the end of the 1990s, the United States claimed to have achieved unparalleled military might and as great political and economic influence in the world. That means that America can openly proclaim a de facto imperial strategy of conduct on the international scene. Washington has made an unequivocal bid for strategic dominance in all areas of human presence, including outer space. As a result, President George W. Bush withdrew from the Anti-Ballistic Missile Treaty.
The withdrawal from the ABM Treaty all but confirmed fears that the United States never stopped developing new space technologies for military purposes. In 2004, it put into operation the ground-based midcourse phase antimissile defense system (GMD),which is designed to combat ICBMs, while its main targets, until recently, were the missile potentials of Iran and North Korea. However, in 2008, the so-called 'younger sister' of the GMD interceptor – the SM-3 missile, which is part of the Aegis ship-based missile defense system, – successfully hit a satellite in a 240km orbit. Notably, the potential capabilities of a GMD missile (known as the Ground-Based Interceptor – GBI) are much more significant. Developing a speed of 7-8 kilometers per second, GBI is able to bring the striking combat unit to a height of 6 thousand kilometers. Thus, any satellites in low earth orbit and some spacecraft in high elliptical orbit are within its range.
However, the new "American nationalists" want more than this. By the end of the first year of Trump's presidency, they managed to secure a "comprehensive revision of the US missile defense policy" and establish provisions for a significant increase in military spending. In place of protection from a "limited ballistic missile strike," they declared the essentially global goal of covering the territory of the United States and its allies. Finally, in December 2018, Trump issued an order to set up a US Space Command with a view to carry out military operations in space. At present, Pentagon officials are contemplating an appropriate strategy for launching a variety of small and cheap satellites to the low-Earth orbit to track the flight of an ICBM at all its stages without exception. They are considering "non-kinetic means of impacting spacecraft", a further development of and the launching of dual-purpose satellites, intercepting or disabling foreign spacecraft under the pretext of fighting space debris. According to Western and Russian experts, in the near future the United States plans to look into the possibility of deploying interceptor missiles or laser installations and "cluster groups" of anti-satellite and anti-missile weapons in space.
In addition to military, defense, organizational and bureaucratic measures in guaranteeing a new stage of militarization of space, Washington has been making a number of unambiguous diplomatic steps. In January this year, the United States suspended its participation in the Intermediate-Range Nuclear Forces Treaty and is set on burying it for good in six months. Simultaneously, Washington has jeopardized the last of the existing strategic arms limitation agreements – the Strategic Arms Reduction Treaty (START-3), which, if not renewed, will no longer be valid by 2021. The United States is the main opponent to any international legal initiatives on the prevention of arms race in outer space. Among these initiatives, first of all, is the Russian-Chinese draft treaty on the prevention of the deployment of weapons in outer space, on measures to prevent the use of force against space objects. The treaty is based on a political pledge not to be the first to deploy weapons in space. Thus, the United States has persistently been pursuing the policy of "breaking the instruments of strategic stability" – something that causes the concern of the world's top players.
Economic and technological competition is becoming the main area of rivalry between the leading powers. We can even say that it is replacing the military-political confrontation. However, everyone understands that even the "theoretical possibility of creating a reliable national missile defense system and the development of missile defense programs" jeopardizes the strategic deterrence potential of any of the nuclear powers. However, the political agenda chosen by the current US leadership is not seen just as another attempt to regain "world supremacy" or maintain unilateral military superiority. Trump has opted for a slow "strangulation" of competitors, a financial and economic "offensive". He is trying to force unwelcome countries into making a choice between the logic of economic development and the "logic of geopolitical confrontation", between modern reforms and "security and control priorities". Apparently, according to Washington's plan, space systems should become a new policy tool and an effective instrument of pressure to exert on countries that are lagging behind in space technology development.
Russia is well aware of the threats and challenges the new American strategy is fraught with. The US' attempts to "unceremoniously crush strategic stability in their favor" do not go unanswered. Asymmetrical, but extremely effective due to "advances in military technology". Moscow's composure and determination was demonstrated on March 1 last year by President Vladimir Putin, as he spoke of Russia's brand new strategic weapons systems. At the same time, Russia is not looking for unilateral advantages and is steadily in favor of "thwarting an arms race in outer space." Moscow is prepared for a parity dialogue "with all states in order to keep outer space free from weapons of any kind – one of the major conditions for ensuring international peace and security," – the Russian Foreign Ministry said.
In general, as in the 1980s, the current US military space plans have triggered a fairly skeptical reaction from many American and international experts. Like before, the main driving force may not be so much to do with translating these plans into practice as tapping into the huge budgetary funds and an attempt to drag geopolitical competitors into a new technological race. Meanwhile, the dangerous nature of the current US space initiatives is associated with changes in the global parameters of strategic stability. Thus, India's steps towards the development of space destruction weapons can hardly be directed against the United States. Nonetheless, Washington's persistent attempts to draw Russia and China into a bilateral military-political confrontation of the type of the Cold War force them to take retaliatory steps.
At the same time, the United States is demonstrating blatant unwillingness to discuss not only a ban, but even measures to limit or establish international control over military activities in space. Given the situation, more and more states that deem national sovereignty a lasting value are taking preventive measures based on the most dramatic scenario for changes in the international strategic environment.
First published in our partner International Affairs