Russia Failing in Efforts to Invest in Africa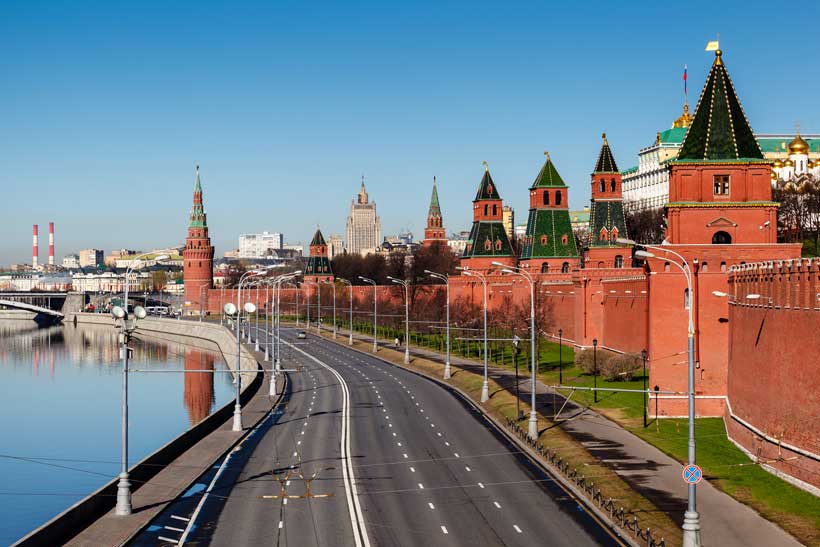 For the past two decades, Southern African leaders have been looking for external support and genuine foreign investment in infrastructure, agriculture and industry. Besides these economic spheres, the leaders plan to boost significantly business ties with foreign partners and seek effective ways to strengthen exports on foreign markets.
In this regard, Southern African countries welcome investors from all over the world. Russia has a long history of bilateral engagements with the Southern African countries, which constitute the Southern African Development Community.
The Memorandum of Understanding renewed in October 2018 envisages strengthening ties in a broad range of fields and it further shows that SADC remains comparatively as one of Russia's key regional partners in Africa.
According to official documents, Russian Foreign Ministry [MFA] first signed a Memorandum on Cooperation with Southern African countries on September 1, 2003 during an indepth meeting held between then Foreign Minister Igor Ivanov and SADC Executive Secretary Prega Ramsamy.
That agreement primarily aimed at strengthening the diplomatic relations and coordination between the Russian Federation and SADC. The document outlined the most promising areas, as well as the forms and methods of mutually beneficial cooperation in the trade-and-economic and scientific-and-technical areas, transport and communications, energy and mineral resource development, public health, education and culture.
It sets out the mutual desire of Russia and the SADC member countries to step up the many-sided ties between the parties, including the importance of intensifying political contacts at various levels. Both sides as a top priority task emphasized in the document the necessity of making the maximum use of the existing considerable potential.
Since 2003, Russia has had a staggering economic profile in the African region. Indeed, 15 years have elapsed and not much significant have been achieved due to multiple factors, highly experienced experts say in separate interviews as reported here.
Stergomena Lawrence Tax, Executive Secretary of SADC, said "Russia and Africa have been partners for many years, and expressed a desire to achieve a new level in the relationship."
According to SADC Executive Secretary, Russia has not been visible in the region as compared to China, India or Brazil. But, for past few years, it is encouraging that Russia has made enthusiastic efforts towards repositioning itself to be a major partner with Southern Africa.
Stergomena Lawrence Tax, a Tanzanian by birth and educated in Japan, was appointed in September 2013 at the 33rd Summit of the Heads of State and Government in Lilongwe, Malawi. She is the first woman to hold the position in the history of the regional bloc, SADC.
Rex Essenowo, Member of the Board of Trustees of Nigerians in Diaspora Europe [NIDO] and Senior Executive of Asian Africa Trade, a Moscow based business lobbying NGO, pointed to Russia's tremendous growing interest in the Southern African region. Similarly, he first welcomed the new development that the agreements have been renewed after 15 years, but this time, there should be some level of commitment – not just signing the Memorandum of Cooperation.
He noted that the key issue emerging from many policy experts is a fresh call on Russian Government to seriously review and change some of its policy approach currently implemented in Africa. The experts called for more commitment towards development-oriented policies that would help the continent overcome its development problems.
Essenowo, however, expressed optimism that "if Russia intensifies efforts in understanding the African development needs, there could be smooth flow of effective operations. It is important to note that financial commitments, investment guarantees or some sort of financial stimulus plan are needed to improve trade and investment programmes, so as to make policies more effective than mere declaration of interests."
"In addition, African financial banks and related economic institutions must get up to the task. There is nothing much to talk about without adequate funding and effective management of our resources. We should expect a boost in trade balance between Russia and the SADC region, even with other key regional blocs like, East and West Africa," the Trade Expert concluded.
Professor Gerrit Olivier from the Department of Political Science, University of Pretoria in South Africa, noted that Russian influence in Africa, despite efforts towards resuscitation, remains marginal.
"What seems to irk Russians, in particular, is that very few initiatives go beyond the symbolism, pomp and circumstance of high level opening moves. It is still not clear how Southern Africa sees Russia's willingness [and intention] to step up its role in Africa, especially with China becoming more visible and assertive on the continent," he questioned.
While, given its global status, it ought to be active in Africa as Western Europe, the European Union, the United States and China are, it is all but absent, playing a negligible role, Olivier added.
"At present diplomacy dominates its approach: plethora of agreements have been signed with Southern Africa and various other countries in Africa, official visits from Moscow proliferate apace, but the outcomes remain hardly discernible," Olivier, who previously served as South African Ambassador to the Russian Federation, wrote in an email comment from Pretoria, South Africa.
Alexandra Arkhangelskaya, a Senior Researcher at the Institute of African Studies and a Senior Lecturer at the Moscow High School of Economics said that Russia and Africa needed each other – "Russia is a vast market not only for African minerals, but for various other goods and products produced by African countries."
Currently, the signs for Russian-African relations are impressive – declarations of intentions have been made, important bilateral agreements signed – now it remains to be seen how these intentions and agreements would be implemented in practice, she added.
Dr. Martyn Davies, the Chief Executive Officer of the South African-based Frontier Advisory [Pty], suggested to Russian officials the adoption of a model by China to readily fund its companies interested in investing in Africa. He explained that the Chinese model of financing various infrastructure and construction projects in Africa had enhanced investments by the Asian country into the continent. China, the world's second-biggest economy after the United States, is currently Africa's largest trading partner.
There are an estimated 1500 Chinese corporations doing business in Africa, most of which are private companies investing in the infrastructure, industry, agriculture, energy and banking sectors.
Davies said the main factor that had assisted this speedy market engagement between Africa and China was that Russian banks had "de-risked" the projects in Africa from a financial perspective, finally explained that "Russia's banking sector operates quite differently."
Kelvin Dewey Stubborn, South African based Senior Analyst on BRICS and African policy, observes that Southern African region presents attractive growth opportunities for both foreign private and public investment.
"It seems Russia has to change its approach, move forward to deliver on overarching pledges and promises, [long-overdue step] in order to win the hearts of Africans. Undoubtedly, African leaders are not looking for Soviet-era level of relationships. "
He maintains that Russia is determined to support African peace and security initiatives, to end conflicts on the continent of Africa but how much its [Russia's] overall economic footprint and influence will contribute to improving stability is less certain. As already known, Russia has shown interest in the settlement of various conflicts in Africa, primarily in countries such as South Sudan and the Central African Republic, and the Great Lakes Region and the Horn of Africa.
Stubborn explained the hidden public interpretation that African politicians have become political tourists, passionately going forth and back for diplomatic consultations with little impact on the economic development in Africa. Russia has been engaging with African political elite for many years and this has to reflect on the economy.
According to him, "the world is witnessing how Western, European, Asian and the Gulf states are using economic diplomacy and effectively addressing development needs under the principle of mutual respect, equal cooperation, and mutual benefit for Africa. It's completely a new era that requires comprehensive system of strategies, get engaged or get disengaged – a totally different reality, a new paradigm shift on the African landscape."
For many policy practitioners such as these mentioned here in this article, Russia's engagement efforts should necessarily include African experts, civil society representatives and the media – some aspects of public diplomacy as its aim is to appeal and attract partners rather than coerce them into a relationship in one form or the other. Russians have to find ways while dealing with investing into Africa's future.
Foreign Affairs Minister Sergey Lavrov has acknowledged that Russia's economic cooperation is not as far advanced as political ties but would do well to raise trade and economic ties to a high level of political cooperation by promoting joint activity in order to make broader use of the huge potential of Russian-African trade and investment cooperation.
On the other hand, Lavrov indicated that "Russia is not only committed to long-term cooperation but also ready for large-scale investments in the African markets with account of possible risks and high competition. Equally important is African businesspeople who are looking to work on the Russian market."
Russia ultimately intends to regain its leading position and influence in Africa. Quite recently, among the initiatives that were designed to strengthen overall ties between Russia and Africa, Lavrov informed that "Russia-Africa forum will be held at the parliamentary level in the near future, followed by a Russia-Africa business forum. All of that will serve as important steps for laying the way to a full-blown Russia-Africa summit, as discussed at the meeting of the BRICS member countries with their African partners in Johannesburg in July."
The Southern African region is the integrated market resulting from a combined population of approximately 327 million people, and a collective GDP of US$ 600 billion [2016], which is supported by generally favorable weather conditions in most parts of the region.
SADC Counts on EU and US for Security Funding in Mozambique
The 16-nation Southern African Development Community (SADC) is counting funding from the United States and European Union (EU) to support its proposed military deployment (3,000 troops) in Cabo Delgado, northern Mozambique, according to Andre Thomashausen, professor emeritus of international law at the University of South Africa (UNISA).
Thomashausen said that Pretoria "is desperately seeking" ways to strengthen and rehabilitate its military operational capabilities through the intervention in northern Mozambique and "SADC wants this entire operation to be funded by support from the European Union and, to some extent, the United States. SADC is envisaging a role for the European Union of financial rather than logistical or human resources support."
SADC technical assessment mission has proposed sending a military intervention force of 3,000 troops as part of its response to help fight the militant insurgency in Mozambique. In terms of military assets, the SADC assessment team proposes that 16 be sent to Mozambique, namely two patrol ships, a submarine, a maritime surveillance plane, six helicopters, two drones and four transport planes.
On April 28, Southern African ministers have agreed to deploy a regional force in Mozambique. But the Southern African leaders meeting that was scheduled for April 29 to assess the security situation and offer the final approval for deployment of SADC military force was postponed due to unavailability of South African President Cyril Ramaphosa and Botswana President Mokgweetsi Masisi.
Botswana is the current chair of the SADC division, which is tasked with promoting peace and security in the region. Botswana President Mokgweetsi Masisi is quarantined due to Covid-19. Ramaphosa was busy giving testimony to an inquiry into corruption under his predecessor Jacob Zuma.
Botswana and South Africa along with Zimbabwean President Emmerson Mnangagwa, are the current members of the SADC security organ troika. The three would have met Mozambique President Filipe Nyusi at the summit to decide whether to accept the proposed intervention plan.
The insurgency broke out in Mozambique's northeast in 2017 and the rebels have stepped up attacks in the past years, with the latest March 24 heinous attack left more than 2,800 deaths, according to several reports, and about 714,000 people displaced, according to government sources.
The worsening security situation is a major setback for Mozambique. While it hopes to reap nearly US$100 billion in revenue over 25 years from LNG projects, the state failed its pledge to maintain and enforce security after several warnings. Now French energy group Total declared force majeure on its €20 billion liquefied natural gas (LNG) project following the insurgent attacks. The gas project located about six kilometers from the city that suffered the armed attack in March.
In an official release, the Paris based Total officials said considering the evolution of the security situation in the north of the Cabo Delgado province in Mozambique, Total confirms the withdrawal of all Mozambique LNG project personnel from the Afungi site. This situation leads Total, as operator of Mozambique LNG project, to declare force majeure. The suspension of work arising from the "Declaration of Force Majeure" will remain in force until the government restores security in a verifiable and sustainable manner.
Besides that, Mozambique is rocked with frequent kidnappings. In a recent interview with Lusa, the president of Confederation of Economic Associations of Mozambique (CTA), the largest employers' association in the country, Agostinho Vuma, said that kidnappings targeting entrepreneurs and their relatives are a negative feature of the country's business environment.
In addition, a report by ratings agency Standard & Poor Global also said militant attacks in Mozambique's Cabo Delgado province still pose a "significant threat" to production facilities associated with one the biggest natural gas discoveries in the world.
S&P, which ranks Mozambique's foreign debt at CCC+, seven rungs below investment grade, said it expected economic growth in the country to recover in 2021 on higher mining output, especially linked to liquefied natural gas (LNG) production.
But that rebound was subject to completion of the gas projects in the face of mounting security risks, as well as risks of droughts and flooding. Mozambique was battered by two massive cyclones in 2019, and another hit its shores in this year.
"If this project comes on stream as expected by 2024-2025, it will benefit Mozambique's economic outlook, and support wealth levels that are currently very low by global comparison," said S&P. But most benefits will materialize beyond our current forecast horizon as gas production will likely come on stream in 2025 given the delays experienced in 2021."
The ratings firm project gross domestic product (GDP) to expand 2.5% in 2021 after last year's 1.25% contraction. It however sees economic growth to average 5.5% from 2022 onwards.
With an approximate population of 30 million, Mozambique is endowed with rich and extensive natural resources, but remains as one of the poorest and most underdeveloped countries in the world. It is one of the 16 countries, with collective responsibility to promote socio-economic and political and security cooperation, within the Southern African Development Community (SADC).
Mozambique: Total Halts Gas Project, Parliamentary Opposition Parties Demand Accountability
The French energy giant Total has finally announced suspension of its gas project and that will leave an unmeasurable impact on the economy of Mozambique.
The Mozambican government has largely failed with its security policy and ignored experts' advice on security after several warning issued after militant bloody attacks bloody in 2017 by a group known locally as al-Shabab. Experts also attributed attacks to governance deficit and disparity in development in northern Mozambique.
Its scale raised doubts over the viability of the biggest single investment in Africa even before the latest raid. March's attack on Palma took place just 10 kilometers (six miles) from the gas project's nerve center, despite a government commitment to set up a 25-kilometre security radius around the site.
French energy giant Total has a massive multi-billion gas project in northern Mozambique, but has now declared a "force majeure" situation beyond its control, a legal concept meaning it can suspend fulfilling contractual obligations.
The declaration "will remain in effect until the Government of Mozambique has restored security and stability in the province… in a verifiable and sustainable manner," the company said in its official release on April 26.
Meanwhile, the Mozambican parliamentary opposition parties have demanded "scrutiny" of the cost of war in the northern province of Cabo Delgado, accusing the government of "failure" and warning of the risk of the conflict being used for the "illicit enrichment of the elites."
The requirement was made during the second and last day of questions to the government session in the Assembly of the Republic of Mozambique.
"The defense and security sector must be scrutinized, because elites in times of war use this sector for their illicit enrichment," said Deputy Fernando Bismarque of the Democratic Movement of Mozambique (MDM), Mozambique's third-largest parliamentary party.
Insisting on a reply to the question that the MDM had already posed about the costs of the fight against "terrorists" and the use of "mercenaries" in Cabo Delgado, Fernando Bismarque accused the government of making "a secret" of expenditure on the conflict in the north of the country.
"It is the Government's role to render accounts to the Assembly of the Republic. It is not and should not be any state secret, because it is this House that approved the State Budget and we are within the scope of our constitutional and regimental powers to oversee government action," the MDM deputy said.
Last week, the Confederation of Economic Associations of Mozambique (CTA) said Total had already suspended contracts with a series of businesses indirectly involved in the gas project.
The National Petroleum Institute (INP), a Mozambique government body that governs energy projects, similarly said that Total "may not fulfil contractual obligations and could suspend or cancel further contracts, depending how long the halt (to construction) lasts."
The Ministry of Mineral Resources and Energy, through the National Petroleum Institute (INP) gave an assurance in a statement that the Mozambican authorities are continuing to work towards the restoration of "normal security conditions" and ensuring that enterprise activities can resume "as soon as possible."
The suspension of work arising from the "Declaration of Force Majeure" on Total's LNG project in Mozambique will remain in force until the Government has restored security in the province in a verifiable and sustainable manner.
In the release, the Paris based Total officials said that considering the evolution of the security situation in the north of the Cabo Delgado province in Mozambique, Total confirms the withdrawal of all Mozambique LNG project personnel from the Afungi site. This situation leads Total, as operator of Mozambique LNG project, to declare force majeure.
That however, Total expresses its solidarity with the government and people of Mozambique and wishes that the actions carried out by the government of Mozambique and its regional and international partners will enable the restoration of security and stability in Cabo Delgado province in a sustained manner. Valued at €20 billion, it is the largest ongoing private investment in Africa.
About Total: Total is a broad energy company that produces and markets fuels, natural gas and electricity. Our 100,000 employees are committed to better energy that is more affordable, more reliable, cleaner and accessible to as many people as possible. Active in more than 130 countries, our ambition is to become the responsible energy major.
NAM has a critical role to play: Interview with one of the most influential women in Africa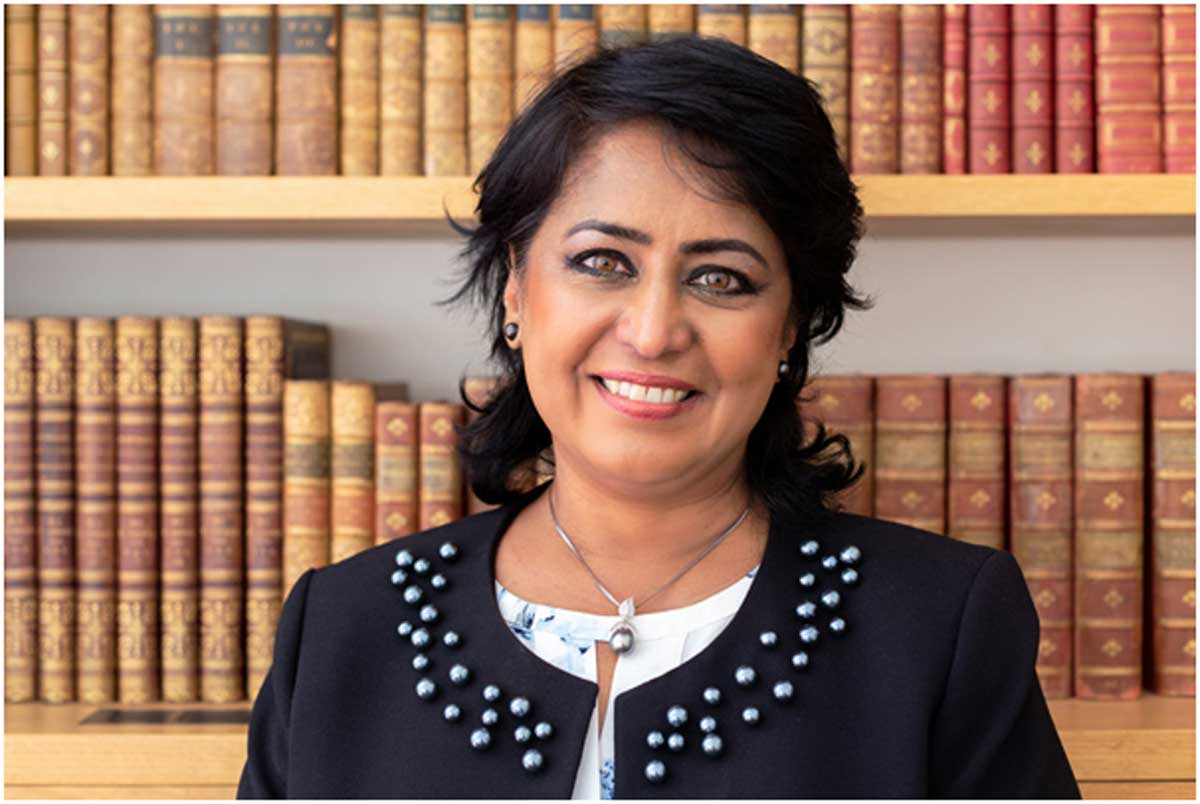 Ameenah Gurib-Fakim, chair at the University of Mauritius, sworn in as the 6th President and the First Female President of the Republic of Mauritius (in 2015).
Forbes List noted her for the 100 'Most Powerful women in the world' and 1st among the Top 100 Women in Africa (Forbes List 2017, 2019). The Foreign Policy' Magazine listed her as one of the leading Global Thinkers.
What went through your mind when Mauritius majority political party asked you to run as President of the country? Especially given the fact that you had no prior political experience.
In the Republic of Mauritius, the post of Presidency is not a political post per se as the President has replaced the 'Queen of England' when the country adopted the status of Republic and thus becomes the Head of State. Executive power rests with the Prime Minister. When I was approached, I said to myself why not – if I can serve my country at the highest level. I am not the first scientist to serve in this position. Other commonwealth countries have done the same.
Gender equality is one of the principal Sustainable Development Goals. It is being debated globally at all levels. In Many African countries there is known to be gender inequality, is that an issue in Mauritius?
Gender equality or inequality is a global issue and that is why we name it on 8th March every year. Does the African continent have more gender inequality ? Good question !.. If we look at the political arena, Africa has some countries who are ahead in gender balancing in Parliament – South Africa, Rwanda etc.. 5 Ladies Presidents on the continent already.. In Mauritius since education became free in 1976, there has been an increase in the feminization of several key sectors including the judiciary, education, medical profession etc.. So I will say that work is still in progress in Mauritius and on the African continent.
What has been your experience regarding this issue during your career and your presidency?
Gender inequality has been pervasive throughout my career. The pecking order is in place and all the way up to the position of Head of State. Patriarchy is omnipresent but I was lucky when I was growing up and I had a cheerleader like my father who taught me that I was capable of doing anything. This boosted my self confidence and from then on, I could take many calculated risks in my life and my career. Risk taking is not taught in any business school, it is an innate feeling that must be inculcated in any young girl. Stereotyping destroys the self confidence in many girls and many are lost as they climb the professional ladder. Societal pressure does not help either. It is time to dao away with these prejudices if economies are to thrive. It has been said ad nauseum that educating a girl is not the right thing to do but the smart thing to do !..
In precolonial Africa there was mostly no (or very little) gender inequality which we may see today. Is it so with Mauritius?
A: I think in pre-colonial days, there were so many other challenges that women rights issues may have not been at the top of the agenda. Nonetheless, in Mauritius the right to vote for women came during the colonial days.
Studies show that women do not take opportunities as much as men do, how do you think nations should encourage young women to take a seat at the table?
It is cliche to say that women do not seize opportunities. Women are denied opportunities at all levels and so much so that words like 'quotas' keep coming up in conversations. Since the CEDAW meeting in Beijing in 1995, many of the gains for women have been reversed only during the Covid era. We have seen so many women losing their jobs; those operating in the informal sector could not access the stimulus package that the government was offering because of the legal status of their business and also one cannot turn a blind eye to domestic violence !
Your Excellency, you are a very fascinating woman, being both religious and a scientist, Is there ever a contradiction in being a woman of god and a woman of science?
A: There is no incongruity in being a woman in science and one who believes in the Majesty of the Creator. Science is a tool that helps us understand the wonders of the living world and its perfection. We are just cobblers when we say that we are protecting the planet. We are not protecting the planet. We are protecting our survival on this planet. In fact Nature does not need us. Again Covid has amply highlighted this when wild animals took over our cities when we were indoors.
Not only women in politics but also women in science are probably not prominent in Mauritius and perhaps in the sub-Saharan region. Are there any projects you are involved in or keen on?
There are still very few women in science and women in politics for our own good. This applies to Africa and to the whole world. We must empower our girls and our women in all walks of life if our economies are to thrive. An educated woman is one who will take the right decisions for her family, society, country and eventually the world. I am keen on sustainable development goals. They are all 'systems' and if we get them right, we will definitely '… leave no one behind'..
In a few nations in Europe we have seen it become a law that a certain number of women have to be in positions of power in corporations, in Africa, specifically the sub-Saharan region is that something that could happen in the foreseeable near future?
Weneedlaws to be able to ensure more female representation as otherwise it will not happen.
Mauritius is a multicultural nation, with nationals from different ethnic and religious backgrounds. What has been key in preventing cultural fragmentation within the country?
In Mauritius, we are a population of immigrants and we all hailed from elsewhere. This has been a powerful reckoning. We are perhaps one of the few countries in the world where you can find a church, a mosque and a temple within one square kilometer. Over the years, we have developed a way of living together which remains unique in the world. There is a tendency for cultural fragmentation especially at election time but fortunately the social fabric is strong enough to weather this down. At the level of the Presidency, I have always encouraged interfaith and intercultural dialogue. This helped whenever there was any sporadic intercommunal tension.
Transforming and improving the Tech and scientific field in Mauritius (and greater Africa) has been one of your priorities. But big parts of Africa are still dealing with instability in many areas. How would you see the realization of these innovative goals in the current unstable environment in which many African countries fall within?
Mauritius and the African continent are already straddling the 4th Industrial Revolution. Our region is going to have to run before crawling in the light of the potential and challenges that the sector will bring. There are huge potentials if we invest in the right ecosystems that will empower the youth. 4IR will transform how we do business and Africa is blessed with all the necessary material resources. We have to make sure that it works for its people.
How do you think Mauritius and many other African countries should strengthen the integrity of public institutions and government officials?
There is no doubt that institutions matter. The legacy of all leaders must be strengthened when they leave office. It's a culture that must be inculcated in our youngsters. Having said this, one must not forget that for every corruptor there is a corruptee !..
As a former president, academic, entrepreneur, and scientist, what is your priority now, and did the political experiences hape your new inhibitions?
The political world provided me with a pedestal of substance to get my words out. My message will remain the same. We need 100% of our human capital, we need quality education, we need the best institutions, an ecosystem that will empower young people so that a better tomorrow is within reach.
What advice would you give young women today in the workforce?
Dream big but set yourself goals and know that there is nothing in this world that you cannot do.. Take risks and deliver on your promises to yourself…
What are your thoughts on the current discussions of the Vienna Process?
Past Brexit, the EU Europe is perceived to becoming smaller and more fragile, while the non-EU Europe is growing more detached and disenfranchised. At this moment in time while the world is still in the grips of the unfolding crisis, there is a rallying call for more integration. On the medium to longer term, an integrated and united Europe will be necessary. The world will emerge as a multipolar world and a united Europe will help ensure peace, security and also the much needed multilateral system to tackle global issues. The Vienna Process seems indispensable for the future of Europe, and we in Africa will observe it as an interesting model to learn from.
Lastly, do we need an reinvigorated Non aligned movement today or it is movement of the past?
Some of the members of the NAM are presently among the G20 countries which produce over 80% of the Global GDP. I think that with two thirds of UN Member States, the Non-Aligned Movement has a critical role to play in forging global solidarity and help address global challenges. The NaM marked important past, but has certainly its bright future, too.
***
Ameenah Gurib-Fakim (GCSK, CSK, PhD, Dsc) has been the Managing Director of the Centre International de Développement Pharmaceutique (CIDP) Research and Innovation as well as Professor of Organic Chemistry with an endowed chair at the University of Mauritius. Since 2001, she has served successively as Dean of the Faculty of Science and Pro Vice Chancellor (2004- 2010). She has also worked at the Mauritius Research Council as Manager for Research (1995-1997).
Ms Gurib-Fakim earned a BSc in Chemistry from the University of Surrey (1983) and a PhD from the University of Exeter, UK (1987). During her academic journey, she has participated in several consultation meetings on environmental issues organized by international organizations. Between 2011-2013, she was elected and served as Chairperson of the International Council for Scientific Union – Regional Office for Africa, and served as an Independent Director on the Board of Barclays Bank of Mauritius Ltd between (2012-2015).
As a Founding Member of the Pan African Association of African Medicinal Plants, she co-authored the first ever African Herbal Pharmacopoeia. She has authored and co-edited 30 books, several book chapters and scientific articles in the field of biodiversity conservation and sustainable development. She has lectured extensively across the world; is a Member of the Editorial Boards of major journals, has served on Technical and national committees in various capacities. Elevated to the Order of the Commander of the Star and Key by the Government of Mauritius in 2008, she has been admitted to the Order of the Chevalier dans L'Ordre des Palmes Academiques by the Government of France in 2010 and is the recipient of 5 DSc (s).
Elected Fellow of several academies and societies, Ms Gurib-Fakim received several international prizes including the 2007 l'Oreal-UNESCO Prize for Women in Science, the African Union Commission Award for Women in Science, 2009.
On 05 June 2015, she was sworn in as the 6th President and the First Female President of the Republic of Mauritius and served in that capacity until March 2018.
She was elevated to the Order of GCSK by the Government of Mauritius, and received the Legion d'Honneur from the Government of France in 2016. In 2017, she received both the lifelong achievement award of the United States Pharmacopoeia-CePat Award and the American Botanical Council Norman Farnsworth Excellence in Botanical Research Award. In 2018, she received the Order of St George at the Semperopernball, Dresden, Germany. In 2019, she received the 'Trailblazing award for political leadership' by the World Women Leaders Council in Iceland. In 2020, she was elected Honorary President of the International and Engineering Institute and received their 2020 5th IETI Annual Scientific Award. She also received the IAS-COMSTECH Ibrahim Memorial Award from the WIAS in Jordan. In 2021, she received the Benazir Bhutto Lifetime Achievement Award.
In June 2016, she was in the Forbes List for the 100 'Most Powerful women in the world' and 1st among the Top 100 Women in Africa Forbes List 2017, 2019. She is honoured as one of Foreign Policy's 2015 Global Thinkers.