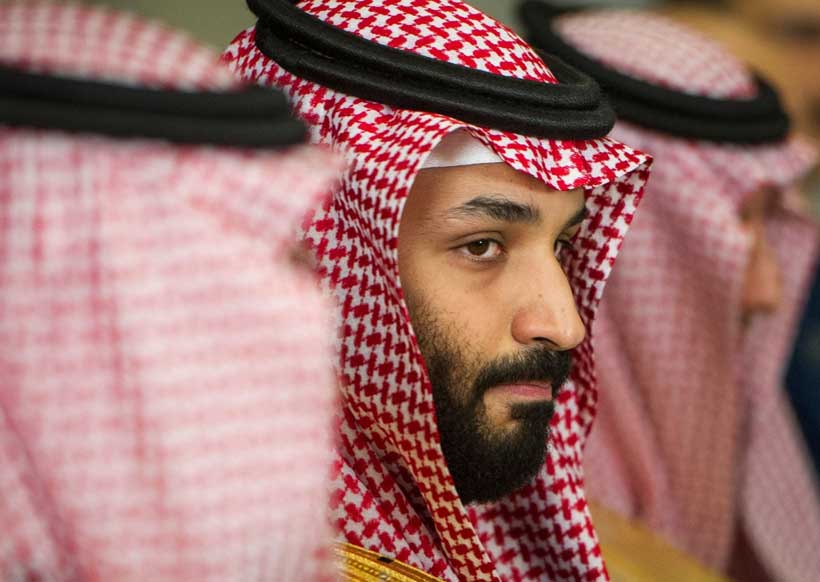 In a statement this week, Istanbul's chief prosecutor, Irfan Fidan, says Jamal Khashoggi was strangled as soon as he entered the Saudi consulate.  If this alone does not make a mockery of diplomatic immunity and the purpose of a consul-general's office, there is more:  The consulate was turned into a virtual abattoir as Mr. Khashoggi was sawed into easily disposable pieces.  Turkish investigators and others reason he could have been buried in a location not yet discovered, or carried back to Saudi Arabia in suitcases.  Macabre as it may be but the latest line of thought now runs to the remains being dissolved in acid and disposed of in a well at the consul-general's residence.
In the official Saudi versions, Mr. Khashoggi was first alleged to have left the building; coincidentally a body double wearing his clothes was captured on CCTV walking down a busy street.  Next Riyadh claimed he had died in a fight during a rogue rendition (learning from the CIA?) attempt.  His body they say was rolled in a carpet and disposed of by a local co-conspirator.
Now the latest bombshell is an op-ed (November 2, 2018) by Turkish president Recep Tayyip Erdogan in the Washington Post — where Mr. Khashoggi also opined –  directly blaming the Saudi government for the killing.  He pointedly excludes King Salman but not his son the crown prince.
Meanwhile, two Saudi girls Tala Farea, 16, and Rotana Farea. 22, of Fairfax, Virginia, who had applied for political asylum, and who disappeared in August, were found on a bank of the Hudson river in New York.  Their bodies were facing each other bound with duct tape at their feet and waists in what might have been a suicide pact, or made to appear as such.  It is a complicated world.
Prince Mohammed bin Salman's PR troubles and the dynamics at play have prompted a certain largess to mute criticism.  Imran Khan, the new prime minister of Pakistan, came away from the Prince's development conference with a negative investment i.e. instead of putting money into Saudi  Arabia, he returned with $6 billion from Saudi Arabia for a cash-strapped Pakistan.  During the election, he had forsworn an IMF loan because of its usual onerous conditions.  So after barely stopping to catch his breath, he was off to China, Pakistan's old go-to ally — the $6 billion is not enough.
Before leaving, however, he forcefully defended the Supreme Court and the rule of law, anticipating violent demonstrations against the Court's acquittal of Aasia Bibi in a blasphemy case.  Blasphemy has been a capital offense ever since the dictatorial regime of General Ziaul Haq passed a religious ordinance pandering to Islamist parties.
Aasia Bibi, a Christian, who has consistently denied the charges claims to have been falsely accused by two women after she had a heated argument with them during an incident when they worked together as farm labor in the fields.
The Prime Minister deserves praise for these fringe religious groups have always previously managed to intimidate officials, politicians, lawyers and judges; in fact Salman Taseer the governor of Pakistan's most populous state was gunned down by a bodyguard after he spoke out against the same blasphemy laws.  Noteworthy is an overlooked fact:  the Quran itself does not specify any punishment for blasphemy, not in this world.  It also holds a special regard for Christians and Jews as people of the book.
Thus Muslims, Christians and Jews lived harmoniously together in Spain during Muslim rule there.  After the re-conquest came the Spanish Inquisition.   Many Muslims and Jews fled across the Mediterranean and quite a few Jews sought refuge within the Ottoman Empire.
Pakistan's troubles emanate from the Afghan war, weak leadership then and after, and a virulent fringe of religious extremism with its origins in that war.  They are also due to some of the company it keeps but then beggars can hardly be choosers.
Of unimpeachable integrity, liberal enough to marry a Parsi, and with a taste for a drink of whisky in the evenings, Mr. Jinnah would be an alien in the country he helped found … a country he said where its citizens would be free to practice their religion.
Paris Peace Forum: A missed opportunity for the Middle East
Timed to coincide with the centennial of the World War I armistice, the Paris Peace Forum (PPF) launched by French president Emmanuel Macron adopted a welcome approach to the root causes of contemporary conflict, including climate change and the double-edged sword represented by new technologies.
The forum, which took place from November 11-13, showcased projects that spoke to the innovation and collaboration critical to improving lives and reducing tensions across the globe.
Conspicuous by their absence
Even though the summit saw 65 heads of state from all over the world come together to launch the event, precious few of those leaders came from the Middle East – even though the region could benefit as much as any other part of the world from this "Davos for democracy." While this first peace summit represented a promising start, any future editions need to find a way to make inroads with citizens in the countries where they are needed most. Of course, this is a two-way street, with leaders in those countries needing to participate in and draw lessons from such gatherings.
The Middle East's most notable representatives at the event were Qatari emir Tamim bin Hamad al-Thani and Lebanese prime minister Saad Hariri. Their presence was fitting: while so many of their neighbors jostle with each other to secure their own geopolitical ends, Qatar and Lebanon have faced down the instability surrounding them to protect themselves from dangerous regional currents. Unfortunately, the leaders who could have really used reminding of the importance of peace were absent from the stage.
An "island" of stability
Qatar, for its part, has been the subject of a regional blockade for the best part of 18 months. A coalition of Saudi Arabia, Bahrain, Egypt and the United Arab Emirates (UAE) have all severed ties with the country since June 2017 for its alleged "support for terrorism" but more realistically for its willingness to deal with Iran against a backdrop of acrimony between the two sides of the Gulf. The Saudis, for their part, have gone so far as planning to cut Qatar off from the mainland with a new canal.
Far from buckling, however, Qatar has proven remarkably resilient and stuck firmly to a strategy of de-escalation with both sides of the Saudi-Iranian cold war. Events since have rewarded that cool-headedness. Global markets nervous about the turbulence in Riyadh are now looking to Qatar as a regional investment driver instead. Ironically enough, none other than Saudi crown prince Mohammad bin Salman praised the performance of the Qatari economy last month.
Delicate peace in Beirut
Lebanon has had greater difficulty insulating itself from the instability across its border with Syria, but Saad Hariri has nonetheless maintained a fragile domestic peace even after an apparent kidnapping and forced resignation (later rescinded) orchestrated by bin Salman in November of last year. Hariri was detained for two weeks and only released on the back of intense international pressure, apparently out of Saudi anger with the Lebanese premier for cooperating with his Shi'a Hezbollah rivals in Lebanon.
In Lebanon's torturous system of confessional politics, however, difficult compromises are the nature of the game. Hariri and his Sunni-led political movement have no choice but to negotiate with Hezbollah's Shi'a faction over the balance of political power on an ongoing basis to keep the country stable. Hariri's resistance to Saudi demands for aggression has helped keep the peace between Lebanese Sunnis and Shi'a, preventing the sectarian fires that have torn Syria apart from jumping across the border.
External actors have key roles to play
Of course, none of the crises in the Middle East can be viewed in a vacuum. One key part of the program at the Paris Peace Forum summit – entitled Global Powers and the Middle East – focused on the responsibility of outside powers like the United States, Russia, China, Europe and India to find common ground and address the causes of Middle Eastern instability. Left unsaid: these same countries are often deeply involved in perpetuating these crises.
If American, European, or Russian leaders truly want to prevent conflicts in the Middle East, their first step should probably be a sort of Hippocratic oath to "do no harm." The arms trade is a notable case in point. The Middle East is responsible for 32% of global arms imports. Saudi Arabia, Egypt, and the UAE are three of the five largest customers; their primary suppliers are the US, UK, France, Italy, and Russia.
Rather than encourage stability, this supply of weapons has fed a volatile arms race. Much of that equipment has been used by the Saudi coalition's intervention in Yemen, which has left eight million Yemenis are the brink of starvation and the country confronting the fastest growing cholera epidemic the world has ever seen. Russia has openly used the civil war in Syria as a venue for showing off its military hardware to potential customers worldwide, even as Bashar al-Assad's regime continues to massacre civilians.
Instead of helping their local allies arm themselves to the teeth, these outside powers should push Middle Eastern governments to change their damaging patterns of behavior and undertake the kinds of social reforms that are instrumental in easing tensions. Otherwise, systemic inequality and unaccountable leadership will continue to lay the groundwork for conflicts and crises. That might enrich weapons manufacturers, but it will do nothing to achieve the goals pursued in Paris this week.
The tough economic sanctions imposed by the United States against Iran have aggravated conflict between Washington and its close allies. The European Union, the United Kingdom, France and Germany have expressed regret over measures taken by American President Donald Trump and signaled the need to protect their companies. Simultaneously, eight countries have received a six-month "sanctions delay" from the United States, which produced a further negative effect on the balance of strength and set the scene for a further escalation of tension.
The United States announced the resumption of anti-Iranian sanctions, which ban the purchase of Iranian oil and oil products, on November 5. The US Treasury Department pointed out that they were the "toughest" in history: "These are the toughest U.S. sanctions ever imposed on Iran, and will target critical sectors of Iran's economy, such as the energy, shipping and shipbuilding, and financial sectors.  The United States is engaged in a campaign of maximum financial pressure on the Iranian regime and intends to enforce aggressively these sanctions that have come back into effect."
"The unprecedented financial pressure exerted by the US Treasury Department on Iran should make it clear to the Iranian regime that it will face ever-increasing financial isolation and economic stagnation until it radically changes its destabilizing behavior. From now on, the maximum pressure exerted by the United States will only increase," – emphasizes US Treasury Secretary Stephen Mnuchin. Washington makes it no secret that the ultimate goal of the sanctions is to reduce oil exports from Iran "to zero."
Over 700 individuals and legal entities have been put on the sanctions list, including the Iranian national air company Iran Air, more than 65 aircraft it owns, and several dozen ships of the merchant fleet. The sanctions prohibit the purchase of Iranian oil and are directed against port operators, shipping and shipbuilding companies, the financial sector,  – primarily tanker insurance companies, – and also restrict operations with Iran's banks and Central Bank.
Fines will be imposed on anyone who trades oil with Iran and works with its banking system. Secondary sanctions (fines and shutout from the dollar system) may be imposed on companies of third countries. The US also demanded that Iran should be cut off from the SWIFT international payment system. According to reports, on November 5 SWIFT suspended access of some Iranian banks to its system, but without reference to the US sanctions.
This step followed President Trump's announcement in May this year about Washington's withdrawal from the Joint Comprehensive Plan Of Action on the Iranian nuclear program. Adopted in 2015 with the participation of Iran, the USA, Russia, China, Britain, France and Germany, the document envisages easing sanctions against Tehran in exchange for its measures to wrap up its nuclear program under the control of the IAEA. The US president dubbed it "the worst deal ever," saying that it does nothing to stop Iran from pursing its nuclear and missile programs. After Washington's withdrawal from the JCPOA, the other participants expressed their commitment to this document.
Two days before the sanctions package was put into effect, US President Donald Trump made it clear that the United States was ready to conclude a new agreement with Iran on more stringent conditions. "Our objective is to force the regime into a clear choice: either abandon its destructive behavior, or continue down the path toward economic disaster", – the US president said on November 3: "The sanctions will target revenues the Iranian regime uses to fund its nuclear program,  development and proliferation of ballistic missiles, fuel regional conflict, support terrorism and enrich its leaders". At the same time, according to Donald Trump, "the United States remains open to reaching a new, more comprehensive deal with Iran that forever blocks its path to a nuclear weapon, addresses the entire range of its malign actions, and is worthy of the Iranian people. Until then, our historic sanctions will remain in full force".
Having introduced "unprecedentedly tough" sanctions against Tehran, Donald Trump, as part of his business approach to international affairs, left substantial "windows of opportunity" for the subsequent bargaining on a wider range of issues of the international agenda. The USA made an exception for eight states. China, India, Greece, Italy, Taiwan, Japan, Turkey and South Korea were allowed to buy Iranian oil temporarily. According to the London-based Financial Times, these countries will be able to import a limited amount of Iranian oil over the next six months.
Simultaneously, US Secretary of State Michael Pompeo said that more than 20 countries have already cut down on oil exports from Iran, reducing purchases by more than 1 million barrels per day.  Independent sources indicate that average daily oil production in Iran fell from 3.8 million barrels in May to 3.3 million barrels in early October. This is quite a lot: because of the reduction, Iran loses about 1 billion dollars a month.
Given that the above exemptions from the sanctions list are temporary, the United States will likely resume political and economic bargaining with the eight countries in spring, with a view to preserve a favorable regime for these countries. In the first place, it concerns China. President Donald Trump will try to use the "Iranian factor" in order to achieve maximum concessions on trade and economic issues from Beijing. Among other things, he will probably make an attempt to force the Chinese side to reconsider joint energy projects with Russia. In the meantime, China's response to the US decision to resume the anti-Iranian sanctions has been markedly restrained. A spokeswoman for the Chinese Foreign Ministry has called on Washington to respect China's trade rights and expressed "regret" that the United States relaunched sanctions against Iran.
A much more resolute response came from the European Union – whose trade and economic interests are affected by anti-Iranian sanctions first. EU High Representative for Foreign Affairs and Security Policy Federica Mogherini, as well as the foreign ministers of Great Britain, France and Germany issued a joint statement in which they promised to protect their companies from restrictive US measures. "Our goal is to protect the subjects of the European economy that have legal commercial ties with Iran," the document states.
In the meantime, the European Union is confronted with the problem of creating a specific structure that would allow European companies to continue to trade with Iran without risking falling under Washington's sanctions. Brussels reported in October that a new mechanism of payment for Iranian oil exports should be legally ready by November 4, and would go into operation in early 2019. However, according to The Financial Times, by the time the current sanctions were introduced, the Europeans did not have even a legal foundation for the defense mechanism and had not come to agreement on the location of the corresponding "special purpose structure" (SPV). "Now we are actively discussing where the SPV will be located, who will participate in it, and are launching the process of registering it. Time is short, and given the complexity and sensitivity of this issue in the light of its geopolitical consequences, we see very rapid and effective progress," – said a representative of the French Finance Ministry.
For Europeans, sensitivity of this issue lies in their unwillingness to come under tough Washington's sanctions themselves – especially in the context of deepening trade and economic differences between the US and the EU. "The US authorities are demonstrating that they will act aggressively towards violators of sanctions, which boosts the effect," warns partner of law firm Morrison & Foerster and former director of the Office for Foreign Assets Control (OFAC) of the US Treasury John Smith. "When the United States threatens to punish violators and does it in practice, examples of punished companies force others to think seriously," he said in an interview published by the American newspaper The Wall Street Journal.
Without waiting for the sanctions regime to come into effect, Iran's President Hassan Rouhani stated that Tehran would be able to overcome it. "America wants to bring down Iran's oil sales, but we will continue to sell oil to break through the sanctions," he said.
Tehran could not but point out the fact that the resumption of the US sanctions package against Iran coincided with the anniversary of the capture of the US embassy during the Islamic revolution in Tehran in 1979. Addressing his compatriots, Supreme Leader Ayatollah Ali Khamenei said: "The goal of American sanctions is to cripple and restrain the Iranian economy, but the result we obtained in reality was the country's striving for self-sufficiency." "The main objective of the United States in all this is to regain the supremacy it had in the period of tyranny. But this will not happen," Ayatollah Khamenei said.
Meanwhile, Tehran does not attach any fundamental significance to the exclusion of eight states from the sanctions regime. "The Islamic Republic could sell its oil even if these eight countries were not excluded, we would still sell our oil," said Hassan Rouhani in this regard.
The anti-Iranian sanctions imposed by Washington have not yet had a direct impact on Russia. The sanctions list published by the US Treasury contains only the Russian "daughter" of the Iranian Bank Melli – the Mir Business Bank, registered in Moscow (MB Bank).  Its shareholder is Bank Melli Iran, which, according to the United States, provides multi-billion financial, material and technological support to the Islamic Revolution Guards Corps (IRGC). "Bank Melli enabled the IRGC and its related parties to transfer funds both inside and outside Iran," the statement of the US Treasury said. JSC Mir Business Bank was registered in Moscow in 2002. Bank Melli Iran is its sole shareholder.
According to reports, the Trump administration has decided not to pursue the Russian direction in its pressure on Iran ahead of a new meeting of the presidents of Russia and the United States due to take place at the end of this year. The meeting could be held on November 11 in Paris, at events dedicated to the 100th anniversary of the end of the First World War, or — more likely — at the G-20 summit in Argentina in late November – early December this year. However, regardless of the outcome of this meeting, Russia should bear it in mind that its trade and economic ties with Iran, and in a broader context – relations with OPEC – will become the target of a new round of global games of the US administration.
First published in our partner International Affairs
The Khashoggi crisis: Saudi Arabia braces for tougher post-election US attitude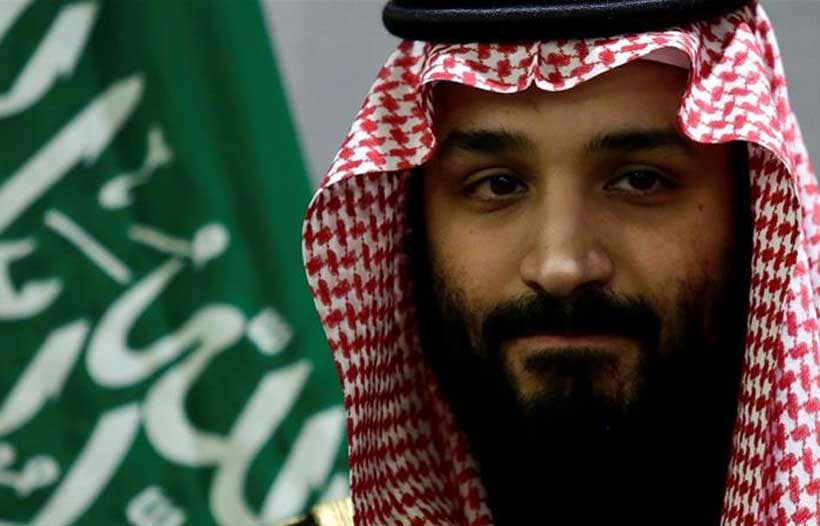 Saudi Arabia is bracing itself for a potentially more strained relationship with the United States in the wake of Democrats gaining control of the House of Representatives in this week's mid-term elections and mounting Turkish efforts to corner the kingdom in the Khashoggi crisis.
To counter possible US pressure, the kingdom is exploring opportunities to diversify its arms suppliers and build a domestic defense industry. It is also rallying the wagons at home with financial handouts and new development projects in a bid to bolster domestic support for crown prince Mohammed bin Salman.
The Democrats' election victory has strengthened Saudi concerns that the Trump administration may pressure the kingdom to back down on key issues like the Yemen war that has sparked the world's worst humanitarian crisis since World War Two and the 17-month old Saudi-United Arab Emirates-led economic and diplomatic boycott of Qatar.
US officials have argued that Saudi policies complicate their efforts to isolate and economically cripple Iran.
The officials assert that the boycott of Qatar and the fallout of the October 2 killing of journalist Jamal Khashoggi in the Saudi consulate in Istanbul constitute obstacles to the creation of a Sunni Muslim alliance against the Islamic republic, dubbed an Arab NATO, as well as the achievement of other US goals in the Middle East, including countering political violence and ensuring the free flow of oil.
Going a step further, senior Israelis say they have given up on the notion of a Sunni Muslim alliance whose interests would be aligned with those of the Jewish state and see their budding relations with Gulf states increasingly in transactional terms.
The Trump administration signalled its concerns even before the killing of Mr. Khashoggi.
"Our regional partners are increasingly competing and, in the case of the Qatar rift, entering into outright competition to the detriment of American interests and to the benefit of Iran, Russia and China," National Security Adviser John Bolton wrote to Secretary of State Mike Pompeo and Defense Secretary Jim Mattis in a letter late summer, according to Reuters.
With the House expected to be tougher on arms sales to the kingdom and possibly go as far as imposing an arms embargo because of the humanitarian crisis in Yemen caused by Saudi and UAE military operations, Saudi Arabia has wasted no time in casting around for alternative weapons suppliers.
In apparent recognition that the Saudi military, reliant on US and European arms acquisitions, would find it difficult to quickly shift to Russian or Chinese systems, Saudi Arabia appears for now to be focussing on alternative Western suppliers.
That could prove to be risky with anti-Saudi sentiment because of the Yemen war also running high in European parliaments and countries like Spain and Germany either teetering on the brink of sanctions or having toyed with restrictions on weapons sales to the kingdom.
Saudi Arabia, nonetheless, has in recent days contracted Spanish shipbuilder Navantia to jointly build five corvettes for the Saudi navy and offered South African state-owned defense group Denel $1 billion to help the kingdom build a domestic defense industry.
The partnership with Denel would involve Saudi Arabia taking a minority stake in German defense contractor Rheinmetall, which designs armoured fighting vehicles and howitzers.
With sale of the US-made precision-guided munitions bogged down in Congress, Spain has stepped in to address Saudi Arabia's immediate need. The question is however whether Spain can fully meet Saudi demand.
A US refusal already before the Gulf crisis and the Khashoggi incident to share with Saudi Arabia its most advanced drone technology, paved the way for Chinese agreement to open its first overseas defense production facility in the kingdom.
State-owned China Aerospace Science and Technology Corporation (CASC) will manufacture its CH-4 Caihong, or Rainbow drone, as well as associated equipment in Saudi Arabia. The CH-4 is comparable to the US armed MQ-9 Reaper drone.
Saudi Arabia also fears that Democratic control of the House could strengthen opposition to a nuclear energy agreement with the kingdom. Five Republican senators called on President Donald J. Trump days before the mid-term election to suspend talks with Saudi Arabia.
Development of a defense industry would over time serve Prince Mohammed's efforts to diversify the Saudi economy and create jobs.
So would  King Salman's inauguration this week of 259 development projects worth US$6.13 billion ranging from tourism, electricity, environment, water, agriculture, housing, and transport to energy.  King Salman launched the projects during a curtailed visit to Saudi provinces designed to bolster support for his regime as well as his son, Prince Mohammed
On the other hand, the government's most recent decision to restore annual bonuses and allowances for civil servants and military personnel without linking them to performance constitutes an attempt to curry public favour that runs contrary to Prince Mohammed's intention to streamline the bureaucracy and stimulate competition.
Bonuses were cut in 2016 as part of austerity measures. They were restored last year and linked in May to job performance.
In a further populist move, King Salman also pardoned prisoners serving time on financial charges and promised to pay the debts up to US$267,000 of each one of them.
King Salman's moves appear designed to lessen Saudi dependence on US arms sales and project a united front against any attempt to implicate Prince Mohammed in the death of Mr. Khashoggi.
The moves come as Turkish President Recep Tayyip Erdogan insists that the order to kill the journalist came "from the highest levels of the Saudi government" and the Trump administration demands Saudi action against the perpetrators and those responsible for the murder.
Failure to be seen to be taking credible action may not undermine King Salman's rallying of the wagons at home but will do little to weaken calls in Washington as well as European capitals for tougher action in a bid to force Saudi Arabia to come clean on the Khashoggi case and adopt a more conciliatory approach towards ending the Yemen war and resolving the Gulf crisis.