The China factor in South Asia
On October 25, 2018 Sri Lankan President Maithripala Sirisena suspended Parliament (till November 16, 2018) and sacked his Prime Minsiter, Ranil Wickremesinghe, replacing him with Mahindra Rajapaksa (who served as President of Sri Lanka for a decade, from 2005 till 2015). Sirisena had wrested power from Rajapaksa in 2015. Wickremesinghe decided to battle it out, saying that Sirisena's decision was illegal since none of the conditions under which a Prime Minister can be removed, under provisions 46(2) and 48 of parliament were applicable to the current situation. Rajapaksa announced that the President will reconvene Parliament on November 5, 2018.
Rajapaksa's revival in recent months
First, Rajapaksa who had been written off totally set up a new political outfit SLPP (Sri Lanka Podujana Peramuna), which performed well in the local elections of February 2018.
More recently, Sirisena who was initially considered Pro-China accused Indian intelligence agency RAW (Research And Analysis Wing) of meddling in Sri Lanka's affairs and plotting his assassination. He is  supposed to have denied this in a conversation with Indian Prime Minister, Narendra Modi.
As President, Rajapaksa had a close relationship with China (there were allegations of a Chinese company even providing financial assistance for his campaign) and New Delhi was relieved to see his back.
The strategically important, Hambantota Port Project was awarded to the Chinese during Rajapaksa's presidency. China provided assistance to the tune of, 190 Million USD, Sri Lanka had to lease out the project for a period of 99 years, to Beijing in 2017, since debts to Beijing are mounting (total Sri Lankan debts to China are estimated at 13 Billion USD). The Hambantota Project is now presented as a symbol of what has been referred to on more than one occasion as China's debt trap diplomacy. It would be pertinent to point out, that the project had first been offered to New Delhi in 2010, but it declined stating that the project was not economically sustainable.
It would be pertinent to point out here, that after his removal Rajapaksa, has made some statements in favor of close ties with both Beijing and New Delhi. Indian PM, Narendra Modi has met him on both his visits to Sri Lanka. In September 2018, Rajapaksa was himself in New Delhi
New Delhi and the China factor in South Asia
While there is no clarity, as to how long will this new arrangement last in Sri Lanka. There are some broader issues which need to be dealt with.
The first question, which arises is should New Delhi view China's involvement with suspicion or work jointly.
While there is absolutely no doubt, that in recent years, India too has tried to come up with its own responses to the China's Belt and Road Initiative (BRI) in South Asia. This includes promoting greater connectivity within South Asian countries through the BBIN (Bangladesh, Bhutan, India, Nepal) framework on the one hand, while also exploring synergies with Japan, in order to check Beijing's growing clout. This includes not just cooperation under the umbrella of Japan's PQI (Partnership for Quality Infrastructure) initiative, but also in areas like infrastructure and energy (two key instances being the metro project in Dhaka, where India's Larsen and Toubro, and Japanese companies are working jointly for developing Line 6, as well as an LNG terminal in Sri Lanka where Petronet and Japanese companies are making a joint investment to the tune of 300 Million USD.
During Wuhan Summit one of the important issues discussed was that India and China will work together in Afghanistan (only recently both countries set up a joint training program for Afghan Diplomats). Pakistan has been trying to obstruct any big ticket cooperation between both countries, and that is cited as one of the main reasons that Beijing is shying away from any big ticket investments into a joint project in Afghanistan.
If Japan and China can work together in connectivity projects (Japan has even expressed its willingness to join the BRI), as was discussed during Abe's recent China visit, New Delhi and Beijing too can explore certain instances, where they work together. It would be pertinent to point out, that the Global Times made an interesting argument in favor of New Delhi and Beijing working in tandem for Sri Lanka's infrastructural development. While this may appear to be a pipedream currently in the long run it can not be ruled out given the changing geo-political equations.
Apart from this, there are clear lessons for New Delhi, that it should not put all eggs in one basket, and realize, that certain leaders will have good relations with China. It has been rightly argued by many strategic analysts, that India needed to stop looking at domestic politics from a lense of 'Pro-India and Pro-China, as this is too simplistic.
While India was apprehensive about the election of KP Oli as Nepalese Prime Minister (given his Pro-China slant), he has been speaking about close ties with both Beijing and New Delhi. During his visit to China in June 2018, Oli spoke about the possibility of Nepal emerging as a bridge between China and India
In conclusion, New Delhi has to watch out for it's own interests in South Asia, and should certainly ensure that no country has a stranglehold,  but paranoia will be of no use. India needs to come up with viable alternatives to the BRI, while also being open to cooperation,  as and when feasible. Apart from this, New Delhi needs to realize that countries in the neighborhood will give precedence to their own interests and even if they do maintain close economic linkages with China, it is not always targeted at India.
When Politics turns Personal; The Toxic Allegations & Accusations become a Norm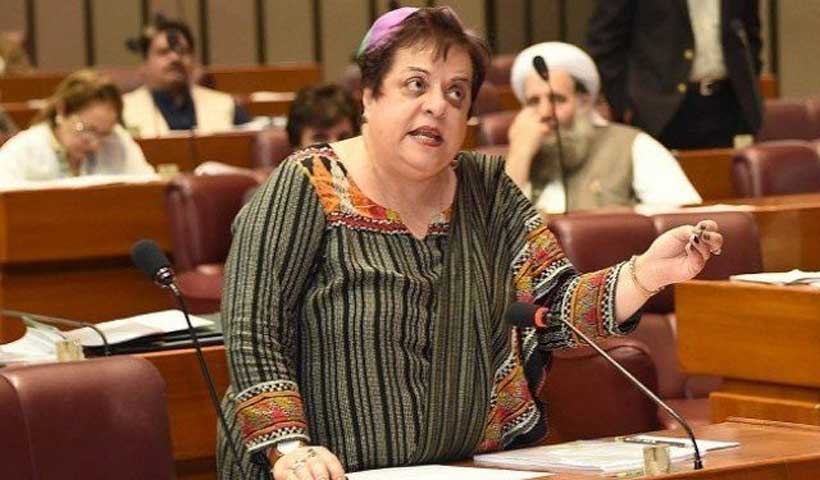 There is something happening beneath this political turmoil which is NOT looking good!!
Whenever Political landscape turns into a Personal battleground, defeats become unacceptable. These past few days are a perfect case study to see that how Political elite in Pakistan has done whatever it took it to stay in power. In this power grab scenario, there could be numerous losses including the integrity of institutions. We have unfortunately entered into a very dangerous phase, where some political stakeholders have put all stakes at risk, where they have stretched their limits beyond a constitutional limit, all to gather mass support, all to stay in power and avoid defeat. Is it a threat of losing power? Is it a double game? Is it a practical hybrid war we are fighting? Whatever it is, it doesn't seem to be good. All is at stake, all is at risk and all is toxic.
As if the political temperature was not noxious enough, Shireen Mazari Saga took place. Once again, accusations, allegations and assumptions started pouring in against the state institutions. Soon after her arrest, her daughter, a lawyer herself Imaan Zainab Mazari alleged that her mother was beaten by male police officers during the arrest. But few minutes later, a video clip surfaced that showed clearly that her mother was arrested by Female Police officers in broad daylight and as per the law. Lie number 1 of the daughter stood exposed. Within moments, without any cogent evidence the lady, known for many controversies in the past targeted state institution for such an act, although the anti-corruption already had taken responsibility of her arrest.
Abuse of power can never be tolerated, regardless of who it targets or from where it emanates. This mantra is true and everyone has an equal belief on it but let's take a deep dive to see that how politics turned dirty in this case, how blame game took place and how this entire episode was used as a tool to churn propaganda against Army leadership and Armed Forces.
1. The anti-corruption police had arrested Shireen Mazari and she herself accepted that Prime Minister and Interior minister were responsible for my arrest. But the mother daughter nexus brazenly started blaming institutions without any solid evidence. Shouldn't there be an inquiry on this too?
2. PTI was always of the opinion that why courts were opened mid night to send IK packing while he wasn't listening to anyone however when same court gave a verdict in favor of PTI ex minister, late night, it was celebrated and much appreciated by Shireen Mazari & IK who have been spearheading anti judicial tirade until recently. Isn't it blatant hypocrisy? Judicial inquiry has been ordered by the Court which is a positive sign, but the serious allegations which Mazari nexus have raised must also be inquired during this newly formed judicial inquiry. Should the Judiciary not question them on hurling these baseless allegations?
3. The present government, whose Police itself arrested Shireen Mazari disowned this attempt. Attorney General displayed his ignorance about the matter in front of the court. So, somehow the government created this impression in the public eye that they are not to be blamed for the arrest of Shireen Mazari. Was it a double game? Or a deliberate effort to discredit institutions?
Pakistan is already facing serious economic downfall, political uncertainty and civil strife. PTI has also announced Long March to Islamabad on 25th May which is likely to further exacerbate already fragile political and economic instability. It has become quite evident now for achieving petty political ends, our political elite has no serious resolve to address the crisis confronting the country. Country is being deliberately pushed to limits of economic and political dead end. The political immaturity and lack of vision to handle the crisis situation is also hurting the repute of institutions amidst internal political wrangling. If political leadership doesn't come to grips of the critical situation prevailing which is likely to aggravate further in coming days, people of Pakistan in particular and the country in general are likely to suffer unprecedented damage. Political elite must put its acts together and steer the country out of prevalent political and economic crisis by showing sagacity and political wisdom until it's too late.
Accusations to Acknowledgement: The Battle of Article 63 A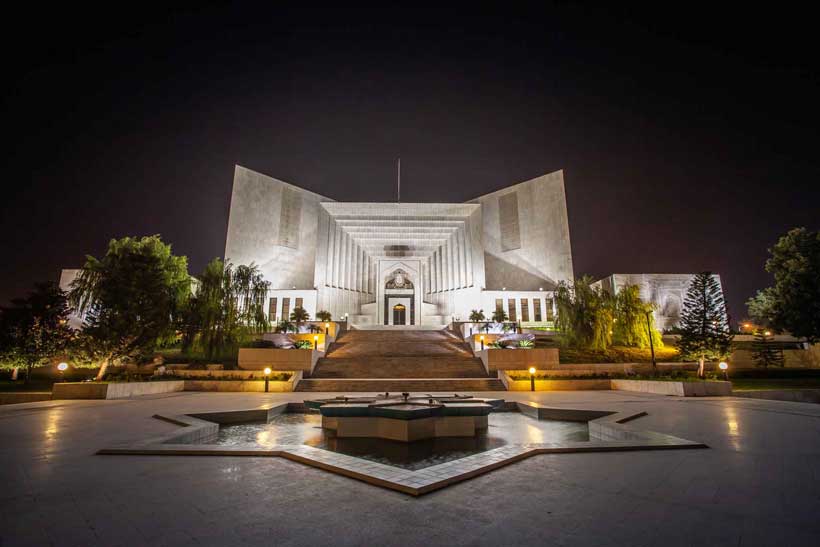 The weather is heating up. As the May is ending, Political temperatures are soaring. The fate regarding the country's political and economic stability will be measured in the upcoming days. Earlier, PDM built momentum by taking on institutions. Maryam Nawaz raised the temperature by targeting key personalities and institutions. Allegations were bursting against the institutions in all dimensions. Today, we witness reversal of roles. Accusations have been outflowing in every Jalsa by PTI. But now suddenly, the "accusations" turned into "acknowledgment". "Complaints" started transforming into "Compliments". Is it the change of narrative? Is it another U-turn? Or is it the restoration of confidence in the institutions? Where will this chaos end?
The Supreme Court's "decision" or as they say "opinion" or "binding" on Article 63 A has raised some pertinent questions on the status of CM Punjab election? In the interpretation of Article 63 A of the constitution, the Supreme court categorically condemns the practice of horse trading by calling it "a cancer afflicting the body politic". Supreme Court in its decision of 3-2 rejected the vote count of these dissident members against the party directives. So the future of the Chief Executive of Punjab is now under threat because it is contrary to what happened in National Assembly. The political instability continues and the situation is messy.
In light of this verdict, Hamza has a support of 172 MPAs in Punjab assembly but at the same time, he also has 4 dissenting members which draws the figure to 168. Now further moving ahead, PTI and alliance also has a collective figure of 168 votes minus 21 dissenting members. The situation here in Punjab is way too complex now. A support of 186 members is required for a clear majority in Punjab assembly to formulate a government. This current Punjab government can either fall through a governor led vote of no confidence or a Supreme court order. The governor even has a right to dissolve the assembly with his discretionary powers according to Article 112 (2) of the constitution. Supreme Court has already made its decision on cross voting against Party fiat. Now legal experts are interpreting the decision in their own dictionaries. What will happen in Punjab? What will happen on the federal level? Will there be an election call? If so, what will be the care taker setup? Will there be a fresh mandate? Who will make the hard economic decisions? Lot needs to be answered in these crucial times.
From "My judges disappointed me" to "Thankyou Supreme Court", a lot has happened and a lot is ready to take place. Islamabad is full of gossips, interpretations, whispers and predictions these days. There is something seething under this political turmoil. The Red zone is under a lot of pressure whether politically or economically. Pre – Elections, Elections and then Post elections, we have a lot of consequences of a lot of hard decisions. But hard decisions need to be taken. Question is who is ready to make the hard choices? Be Afraid!!
The sizzling "Political Matrix"; What will happen now?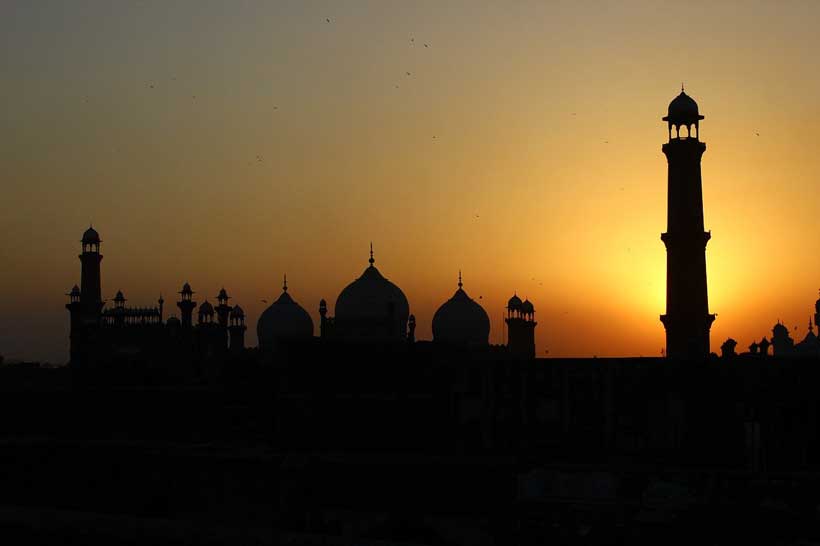 Politics in Pakistan is unfortunately leaving scars that will fade away not that easily. Islamabad today is wrapped in thick political clouds since past few weeks. These last few weeks have altered all assumptions and calculations in the national political matrix. While the political landscape today is sizzling with intensity, aggression and strain the economy is shattering every day. Who is to blame for? What will happen now? And will sanity prevail?
The entire edifice of the "conspiracy mantra" which even made PTI commit violation of the constitution stands demolished today. It was one of the worst advices Imran khan could ever get from his party among the list of many others. Sadly he made his entire politics captive to this conspiracy myth. But today no one questions them on the impact it had on our foreign policy. US today feels betrayed, Saudis not ready to give aid, Chinese worried about their stakes and it continues. So diplomatically this conspiracy mantra has damaged Pakistan like anything.
Imran Khan's followers see nothing wrong in what he says and what he does. They absolutely reject all the facts, all the logics and embrace the rhetoric which is fuelling more today with a greater intensity. Imran khan is leading this campaign more aggressively. Khan very well knows that bringing large crowds to Islamabad will have an impact only if there is some kind of aggression. The leaders on different occasions already hinted towards an aggressive March. He very well realizes that the figure of 2.5 Million is unrealistic but keeping in view the size of Islamabad, 0.1 Million crowd will even be perceived as a bigger crowd. So can he force the early elections at this stage? How will the government react to it? For instance let's accept this narrative that the pressure of crowd aids PTI in getting an early election call and PTI wins it. So now what next? How will you deal with the mighty US? The economy is already sinking. You need aid to feed it but no one is providing you that. Then how will you stop dollar from going above 200? How will you provide relief from the soaring fuel prices when you won't have money for a subsidy even? Forget about one lakh jobs and 50 lakh houses.
From the past few weeks we haven't heard any PTI leader telling any economic plan or any diplomatic plan to revive relations. How will you deal with the IFI's, World Bank & IMF when they're all US controlled and as per your narrative you won't accept "Amreeka ki Ghulami" or USA's dictatorship.
So now what options the present regime has? The government would of course like to stop this building dangerous momentum of "Azadi March". They would not like any big clash in Islamabad which results in bigger mess and chaos. The PDM government also has a much bigger fish to deal with, the same sinking economy. They came into power with this narrative to fix economy as former Premiere was unable to do it. The key cabinet members made more than two different official visits. The instructions are coming from London today as a decisive power so who will run the government? Who will run the system? Will the IMF aid? What will be the upcoming budget about? This upcoming budget is a bigger risk for this government along with an already announced to Long march call. Khan has already played a dangerous narrative especially with the blame of another conspiracy being made about his Life.
The stakes, the narrative and the politics of every party is at risk today. But above that, Pakistan is at risk. The dread is in the air. The end of May will be heated ferociously in Islamabad, whether politically or meteorologically.