Arctic Council meeting focuses on biodiversity in the Arctic
Representatives of the eight Arctic States and six indigenous Permanent Participant organizations, as well as the Arctic Council's six  Working Groups and more than thirty Observers, met in Rovaniemi, Finland on 1-2 November 2018. This was the third Senior Arctic Officials' meeting held during the Chairmanship of Finland (2017-2019).
The Council focused its thematic discussion on biodiversity in the Arctic and welcomed updates from the six Working Groups, two Task Forces, and one Expert Group, as well as interventions from Observers. During the biodiversity discussion Working Groups presented their ongoing efforts to advance biodiversity conservation, inform policy, and engage the public.
In addition, Iceland presented a preliminary plan for their upcoming Chairmanship program (2019-2021).
Ambassador Aleksi Härkönen, Chair of the Senior Arctic Officials, said of the meeting: "We were pleased to bring the Arctic Council SAO meeting to Rovaniemi, where circumpolar Arctic cooperation started over 25 years ago. Enjoying the hospitality of the city of Rovaniemi and the University of Lapland, we conducted a meeting which gave us a comprehensive picture of the forward-looking work of the Arctic Council subsidiary bodies, including deliverables to the Ministerial meeting in May 2019."
The Council also received progress reports from the six Working Groups and updates on the following:
the United Nations High-Level Political Forum on Sustainable Development held in New York in July 2018;
the UArctic Congress held in Oulu and Helsinki in September 2018;
the Arctic Resilience Forum held in Rovaniemi in September 2018;
the Arctic Environment Ministers' meeting held in Rovaniemi in October 2018;
the Arctic Biodiversity Congress held in Rovaniemi in October 2018;
the Second Arctic Science Ministerial meeting held in Berlin in October 2018; and
the status of implementation of the scientific cooperation agreement signed in 2017.
On the second day of the meeting, the Council's Observer States informed delegates on the Warsaw format meetings and a briefing was given by the Arctic Economic Council.
A Model Arctic Council event hosted by the University of Lapland also took place in Rovaniemi during the week of the SAO meeting.
The next Senior Arctic Officials' meeting will take place in Ruka, Finland in March 2019. This meeting will be the last SAO Plenary meeting of the Finnish Chairmanship before the Chairmanship concludes with the high-level Arctic Council Ministerial meeting in May 2019.
China Receives GEF Grant for Green Freight Transport Development
The World Bank's Board of Executive Directors today approved a US$8.2 million grant from the Global Environment Facility (GEF) to support China's efforts to improve efficiency and reduce carbon emissions from the freight sector, a major consumer of energy, with the highest growth rate of carbon dioxide (CO2) emissions among all sectors in China.
Freight transport accounted for over half of total transport CO2 emissions in 2013. As one of the most freight intensive economies in the world, for China to maintain healthy economic growth while fulfilling its commitment to global carbon reduction and environmental sustainability, developing a competitive, efficient and green freight transport system is a national strategic priority.
"This GEF project will contribute to China's efforts in meeting or exceeding its Nationally Determined Contribution (NDC) under the Paris Agreement well before 2020. It aims to improve the efficiency of multimodal freight transport, so that long-distance freight will be shifted from roads to greener transport modes such as railways and waterways. It will also promote green urban logistics to reduce emissions," said Tan Hua, World Bank Senior Transport Specialist and task team leader of the project.
The GEF Efficient and Green Freight Transport Project will seek to improve institutional capacity by focusing on two priority areas at the national level: promotion of multimodal freight transportation system, and optimization of urban freight distribution. The project will also pilot key policy, strategy and analytical tools at the local levels in two provinces (Guangdong and Hubei) and three municipalities (Yantai, Weifang and Xiamen). The project will engage key industry players in the formulation of sector policies at both national and local levels.
"This project will introduce and pilot innovations in the development of China's first macro-logistics freight model, applying big data analytics to inform policy formulation, and piloting of public-private partnerships to facilitate better rural-urban freight distribution and accelerate rural economic development," added Yang Yi, World Bank's Operations Analyst and co-task team leader of the project.
Knowledge and experience gained from the project will be disseminated within China and in World Bank's client countries through TransForm, a knowledge platform jointly developed by the Chinese Ministry of Transport and the World Bank to learn and spread China's experience and good practices in transport development and transformation.
The GEF was established on the eve of the 1992 Rio Earth Summit to help tackle our planet's most pressing environmental problems. Since then, the GEF has provided over $17.9 billion in grants and mobilized an additional $93.2 billion in co-financing for more than 4500 projects in 170 countries.
UN Environment joins campaign to green Kenya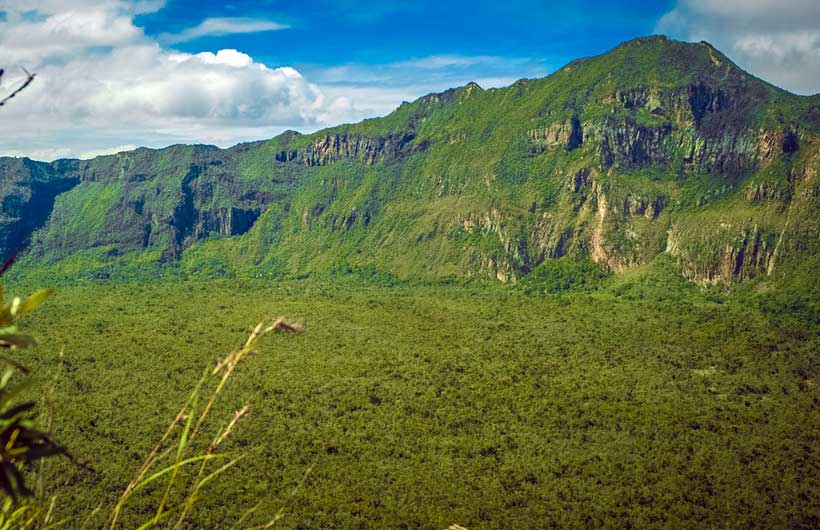 Building on the momentum of climate action from the just concluded Conference of Parties (COP24), UN Environment today joined the government of Kenya for the launch of 'Greening Kenya Campaign', which focuses on growing trees in schools, universities, education centers, farmlands and dryland.
The initiative is part of Kenya's aim to plant 1.8 billion trees and achieve more than 10% forest cover in the country by 2022.
"Planting a tree is continuing a battle against the global challenge of climate change. We commend the initiative and vision behind it. With this campaign, Kenya lives up to the aspirations of its citizens to uphold a bond of unity between the forests and the people," said Jorge Laguna-Celis UN Environment Director of Governance Affairs. "These actions, partnerships and joint coordination efforts of various ministries and national organs will definitely lead to reversing the adverse effects on our environment which we see manifested in drought, desertification and flooding among other consequences."
The Kenyan government has stated that more than 200,000 acres of forest cover has been destroyed in recent years, and called for the enforcement of a moratorium on logging in public and community forests.
"This launch could not have come at a more opportune time. The effects of climate change are real and we have experienced it with the droughts witnessed in Kenya" said Keriako Tobiko, Kenya's Cabinet Secretary for Environment. "We are doing this for ourselves, our country, our children and our children's children."
Some of the world's foremost environmental assessments, including UN Environment's Emissions Gap Report and Adaptation Gap Report have shown an increasing gap between countries' ambitions and actions against the reality of climate change, as the world prepares for a future with increasing climate risks.
The Adaptation Gap Report cited that less than half of countries assessed provide integrated frameworks to address climate change adaptation in a holistic way, revealing that most address adaptation through development plans or sectoral policies alone, while a handful have been specifically designed to create financial instruments or to focus on disaster risk management.
Kenya's cabinet secretary for Interior Dr. Fred Matiang'i and cabinet secretary for Public Service, Youth and Gender Affairs Prof. Margaret Kobia pledged to provide 50 million of the annual 500 million target tree seedlings and use their national mandates to mobilize their institutions into supporting the restoration efforts.
Approximately 12 million seedlings — both indigenous and exotic — are being grown at Kenya's Ruiru Prison farm (where the launch was held) using the resources available to the institution. Similar nurseries have been set up in 27 other centres in all the regions and ecological zones across Kenya where 38 million more seedlings will be developed and distributed from.
Green Economy in Nigeria gets a boost from India-UN Fund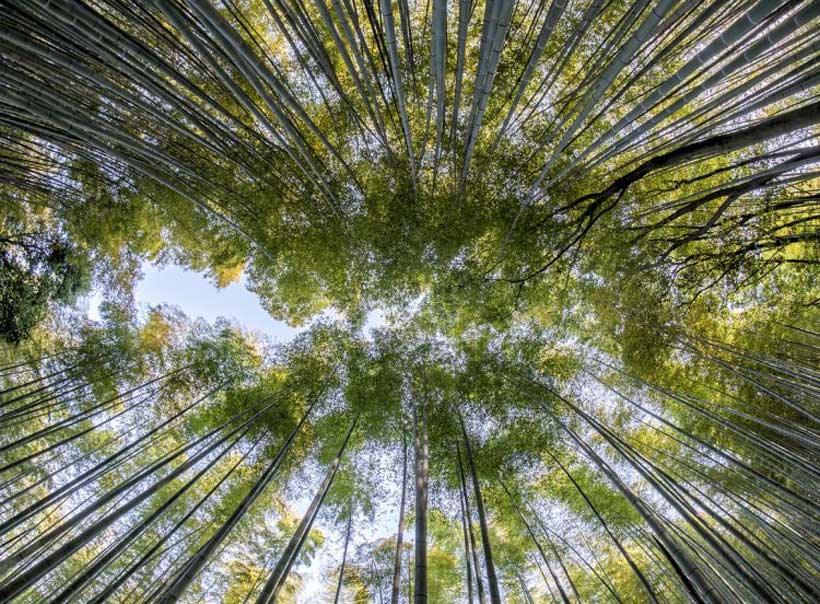 Jointly advancing environmental sustainability and poverty reduction is a challenge the government of Nigeria holds at heart. In pursuit of these interlinked objectives, the Ministry of the Environment and the Man and the Biosphere National Committee of Nigeria proposed a project titled "Biodiversity Businesses in Omo and Shere Hills: A Means to Poverty Reduction, Biodiversity Conservation and Sustainable Development." This initiative, a unique example of triangular partnership between the Government of Nigeria, the Government of India and UNESCO – was recently approved in principle by the India-UN Development Partnership Fund Board to receive $1 million.
"This is the first project the India-UN Fund is launching in Nigeria, and one of the first with UNESCO. We are excited to see how it can support people to lift themselves out of poverty in an environmentally sustainable way, and hope it can serve as an example for other countries looking to do the same. It is yet another example of the great commitment India has to further sustainable development through the solidarity-based model of South-South Cooperation" says Jorge Chediek, the Secretary-General's Envoy on South-South Cooperation and Director of the UN Office for South-South Cooperation, UNOSSC.
The project will increase biodiversity-friendly livelihoods in these two regions of Nigeria. It will offer training to local communities, with a focus on women and youth, on simple nature-based business techniques such as apiculture (bees), snail rearing, eatable mushroom and other rare species harvesting. It will contribute supplies and simple equipment, incubate businesses by providing support on business plan development to accessing markets, and help locals develop business skills including bookkeeping and product marketing.
Omo Biosphere Reserve was designated a Biosphere Reserve by UNESCO in 1977. It comprises over 130,000 hectares and is home to over 5,000 people. Their major economic activities include timber exploitation, fuel wood harvesting, cultivation of arable crops, hunting and fishing. The Shere Hills forest comprises over 35,000 hectares of undulating hills on the Jos Plateau, Nigeria.  It has numerous high peaks, with the highest peak reaching a height of about 1,829 metres above sea level. Currently, both sites are under threat for losses in their biodiversity.  Participatory governance of the ecosystem; improved sustainable livelihoods for local people; and enhanced social, economic and cultural conditions are key to preserving biodiversity and ensuring environmental sustainability. This project and the support by India are, therefore, highly relevant and timely.
The project will be implemented by UNESCO in close collaboration with the Ministry of Environment of Nigeria, the Forestry Research Institute of Nigeria, and the Nigeria MAB National Committee.
"Convinced that inter-sectoriality and holistic approaches to development are critical to advance on the SDGs, India is supporting the UN System across its various Agencies, Funds and Programmes. We are pleased to work with UNESCO, and we hope this project a harbinger of more to come." – affirm H.E. Syed Akbaruddin, Permanent Representative of India to the United Nations in New York.
"UNESCO's expertise in promoting biodiversity-friendly jobs is highly relevant for populations living in rural and protected areas. We are very thankful to the Government of India for its support, which will enable us to expand our support incubating small businesses in bee-keeping, snail rearing, mushroom farming, carbon sequestration in biomass, watershed protection, bioprospecting and/or ecotourism in Nigeria." commented Mr. Yao Ydo, Regional Director of UNESCO Multisectoral Regional Office Abuja.
The United Nations Office for South-South Cooperation (UNOSSC) is the Fund Manager and Secretariat of the Board of Directors of the India-UN Development Partnership Fund. It supports the work of the Fund through the overall project cycle. Launched in June 2017, it's project portfolio encompasses 31 projects across Africa, Asia Pacific, Latin America and the Caribbean.