Leaders Gather to Unlock Investment and Accelerate Off-grid Deployment
The fourth edition of the International Off-Grid Renewable Energy Conference and Exhibition in Singapore is underway, gathering more than 300 high-level policy, intergovernmental, private sector and non-governmental participants from around the world. Delegates are sharing ideas and insights on the future of standalone and mini-grid renewable energy solutions and are identifying ways to scale-up their adoption.
Among the central themes in discussion is the challenge of connecting financing and investment with business owners and electricity consumers in developing countries – many of whom lack the resources and experience necessary to successfully secure finance. With standalone and mini-grid renewable energy solutions fueling new business opportunities and supporting improved livelihoods for both sellers and consumers, participants have heard various perspectives on the challenges and opportunities of a decentralised energy system.
The Director-General of the International Renewable Energy Agency, Mr. Adnan Z. Amin, outlined in his opening speech that the business case for off-grid renewables had never been stronger – a fact widely recognised by the private sector, from start-up entrepreneurs to large scale international firms. He stressed that what will bring power to the un-electrified is not development aid, but viable and sustainable commercial activity. A point the off-grid business community widely agreed on as the conference continued to share experiences and showcase good practices.
Habiba Ali, the Chief Executive Officer and Founder of Sosai Renewable Energies Company from Nigeria, underlined that what was needed is not new thinking, but learning from successful models and examples around the world, and finding ways to replicate them to the extent possible in new countries and for different communities.
Harish Kande, co-founder of SELCO Foundation located in Bangalore encouraged industry to look beyond the opportunity off-grid presents for lighting and mobile phones, but to consider renewables in a more fundamental way with direct impact on livelihoods. Finance, he indicated, remains an impediment to current efforts but there are enormous socio-economic returns for the world if energy access can be prioritised locally.
Off-grid renewable energy can go beyond the energy access goal under SDG 7, confirmed Kaveh Zahedi, the Deputy Executive Secretary for Sustainable Development at the United Nations Economic and Social Commission for Asia and the Pacific. He outlined that four million premature deaths linked to indoor air pollution could be tackled by increasing access to clean, low-cost energy. The role of decentralised renewable energy in tackling health will be discussed further at the Renewable Energy Solutions for Healthcare Facilities conference that follows IOREC.
A discussion on the socio-economic benefits of off-grid renewable energy on day two, brought together practitioners from the field showcasing real life examples of the impact decentralised solutions are having on rural lives.
So what will it take to ensure we leave nobody behind by 2030? Itamar Orlandi, Head of Frontier Power Bloomberg New Energy Finance fueled the debate with new estimates that universal access to energy requires USD 350 billion of investment. With grid extensions to remote communities likely to raise the cost of power, off-grid solutions led by renewables based technologies are the most effective way to achieve that access.
Better livelihoods and improved health through energy access delivered by off-grid renewable energy cannot be achieved without the policies in place to support it. To better understand what those policies are, IRENA took the opportunity to launch a new report on the policy and regulatory frameworks shaping the sector today.
At the conclusion of the event, the Director-General spoke of the inspiring that this had IOREC had been an enriching experience, saying that he was struck by the tremendous sense of optimism present in an event where participants from around the world came to find shared experiences and share inspiring stories.
In partnership with the Alliance for Rural Electrification, IOREC took place alongside other high-level discussions during Singapore International Energy Week including the Association of South East Asian Nations Energy (ASEAN) Ministers Meeting, chaired by Singapore and is co-located with the Asia Clean Energy Summit.
The two-day event is followed by the Renewable Energy Solutions for Healthcare Facilities conference, organised by IRENA on 2 November.
Building Emerging Technology Governance Key to Realizing Saudi Arabia's Vision 2030
Governments and companies around the world are investing heavily in emerging technologies to boost growth. The Middle East and North Africa region could see approximately $400 billion added to its economies over the next 15 years if artificial intelligence (AI) solutions are adopted. In Saudi Arabia alone, investment in AI is forecast to add 12.4% to GDP.
To help accelerate the development and implementation of emerging technologies while mitigating risks, the King Abdulaziz City for Science and Technology (KACST) today announced the launch of the Centre for the Fourth Industrial Revolution Saudi Arabia with the World Economic Forum.
As the latest Affiliate to join the World Economic Forum Centre for the Fourth Industrial Revolution Network, this new hub will benefit from the agile governance methodology designed in San Francisco and will apply it to pilot projects in the country. The Centre for the Fourth Industrial Revolution Saudi Arabia will be run and managed locally to help the country achieve its Vision 2030.
"To use the technologies of the Fourth Industrial Revolution such as AI and blockchain, and many others, for driving economic development and social progress, we need global cooperation," said Klaus Schwab, Founder and Chairman of the World Economic Forum. "On the eve of its G20 presidency, we welcome the Kingdom of Saudi Arabia with the establishment of a new Centre for the Fourth Industrial Revolution in Riyadh, to shape those technologies in a way that serves society."
In the region, Saudi Arabia has been undertaking large-scale digitalization efforts as part of its National Transformation plan and in the run-up to its G20 presidency. The commercial 5G roll out, recent establishment of the Saudi Authority for Data and Artificial Intelligence and the high percentage of mobile phone and internet use show that the country is taking steps towards shaping the trajectory of Fourth Industrial Revolution technologies.
The World Economic Forum Centre for the Fourth Industrial Revolution Network was founded in 2017 to accelerate the development of emerging technologies by bringing together a multistakeholder community to co-design agile governance policies. To facilitate this process, the Forum launched an Affiliate Centre programme in early 2019 to help countries develop national Fourth Industrial Revolution strategies and public-private initiatives.
Affiliate Centres tap into and share research across the Forum's global network. The Centre for the Fourth Industrial Revolution Saudi Arabia will focus on the following emerging technology portfolio areas: artificial intelligence; blockchain; data policy; internet of things, smart cities and robotics; and mobility.
PwC rated as a Leader among European and Asia Pacific Cybersecurity Consulting Providers
PwC announced that it was cited as a Leader in in both The Forrester Wave™: Cybersecurity Consulting Services In Asia Pacific, Q4 2019 and The Forrester Wave™: European Cybersecurity Consulting Providers, Q4 2019.
In the APAC-focused report, Forrester stated that: "PwC shines with impressive IP-based consulting. PwC targets its impressive range of assets — like its value-at-risk offering and virtual-reality simulated cyber crisis environments — at boards and executives. It aims to use these assets to create a deeper understanding of and support for key security challenges among those stakeholders. PwC also has strong intellectual property (IP)-based consulting offerings for CISOs, such as its identity and access management automation and ethical hacking bot. PwC regularly engages regulators throughout Asia Pacific and provides thought leadership sessions to board institutions in the region, such as the Australian Institute of Board Directors."
The APAC report goes on to say that: "PwC has a demonstrated ability to use its global strengths to adapt to agile ways of working. Reference clients were happy with the firm's expertise, noted that PwC was a true partner and advisor across the region, and praised the firm's positive internal culture."
Paul O'Rourke, Asia-Pacific and Global Financial Services Cyber Leader, PwC said: "We are really pleased with this result. Our comprehensive cybersecurity solutions assist businesses with assessing, building and managing their cybersecurity capabilities and enabling effective incident response to a myriad of potential threats. With our successful track record across various domains of cybersecurity, we help our clients to strategically assess, design, implement, operate and improve cybersecurity programs from strategy through execution."
Grant Waterfall, EMEA Cybersecurity and Privacy Leader, PwC said "PwC, and specifically each member of our teams that work with clients each day to build business and consumer trust through a more secure digital society, are extremely proud to receive this recognition from Forrester Research. Over the past year, cybersecurity has been elevated to Firm-wide platform at PwC, representing a formal commitment to our clients, markets, and employees, that cybersecurity will be top priority for how we serve each of them and grow our brand for the future."
New Partnership Aims to Accelerate Technology Innovations and Scale-Up the Circular Economy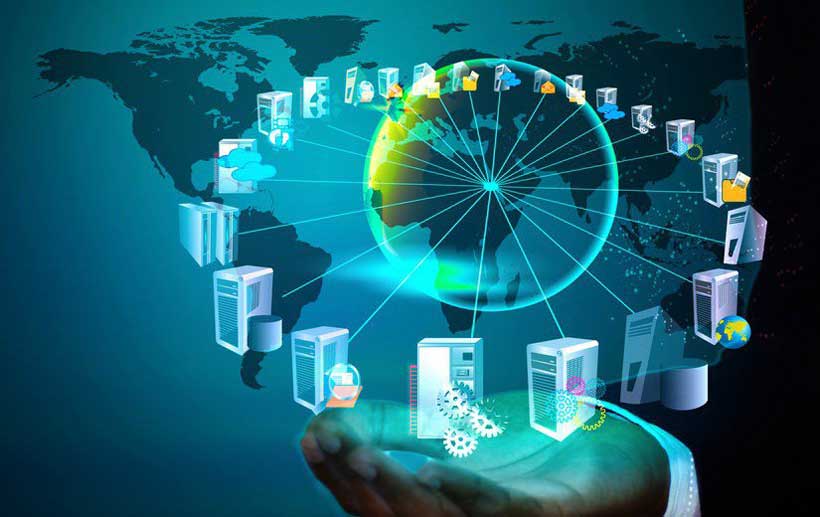 The World Economic Forum is creating a new partnership to harness the potential of technology innovation and smart policy to fast-track the circular economy.
Launched today, SCALE 360 will collaborate with government, business, civil society and entrepreneurs around the world to find bright new ideas that will help us cut the waste in our economies.
A circular economy is a regenerative approach to production and consumption, in which products and materials are redesigned, recovered and reused to reduce environmental impacts. Research shows that this transition could generate $4.5 trillion in additional economic output by 2030.
The concept has caught the attention of businesses and governments but is far from being mainstream. Today, only 9% of extracted materials are re-used. Meanwhile, the extraction and processing of natural resources continues to add to half of global greenhouse gas emissions and is projected to more than double by 2050.
SCALE 360 is affiliated with the Platform for Accelerating the Circular Economy. It aims to create new markets for circular goods, services and revenue by surfacing, supporting and connecting entrepreneurs and innovations through nationally-led challenges and partnerships. The idea is to help them scale up solutions in partnership with government ministries, impact investors, experts, and companies. The first of these national partnerships launches today in the United Arab Emirates. The next national partnership will launch in Chile with a long-term goal of growing a global network of change makers.
"This partnership aims to trigger a worldwide movement for radical change by identifying new technologies and business solutions that break our dependency on natural resource extraction while marrying targets for protecting the environment with ones for boosting economies," said Dominic Waughray, Head of the Centre for Global Public Goods, Member of Managing Board, World Economic Forum.
The announcement comes as innovations like blockchain-enabled asset tracking, digital business models, new materials and recovery systems enabled by artificial intelligence emerge across the world.
"SCALE 360 will fast track our global efforts to achieve the UN's Sustainable Development Goals. In addition to ensuring the conservation of our natural resources, a circular economy will step up our reliance on clean energy, enhance the consistent implementation of sustainable development standards, and generate greater opportunities for the youth in the region," said H.E. Dr. Thani Ahmed Al Zeyoudi, Minister of Climate Change & Environment of the United Arab Emirates.
"Artificial Intelligence and advanced technologies have incredible potential to change our relationship with natural resources by applying it in new ways. This partnership provides an important opportunity to trigger new solutions and applications of these technologies" said H.E. Mr Omar bin Sultan Al Olama, Minister of State for Artificial Intelligence of the United Arab Emirates.
SCALE 360 builds on research developed by the World Economic Forum in collaboration with Accenture Strategy to explore the potential for Fourth Industrial Revolution technologies to accelerate the circular economy transition for plastics and electronics.
The World Economic Forum will host the partnership with an initial investment of CHF 1 million from the UAE Government and will tap into the Forum's networks of experts, civil society, government and industry leaders, PACE and the network of Centers for the Fourth industrial revolution.