Leaders Gather to Unlock Investment and Accelerate Off-grid Deployment
The fourth edition of the International Off-Grid Renewable Energy Conference and Exhibition in Singapore is underway, gathering more than 300 high-level policy, intergovernmental, private sector and non-governmental participants from around the world. Delegates are sharing ideas and insights on the future of standalone and mini-grid renewable energy solutions and are identifying ways to scale-up their adoption.
Among the central themes in discussion is the challenge of connecting financing and investment with business owners and electricity consumers in developing countries – many of whom lack the resources and experience necessary to successfully secure finance. With standalone and mini-grid renewable energy solutions fueling new business opportunities and supporting improved livelihoods for both sellers and consumers, participants have heard various perspectives on the challenges and opportunities of a decentralised energy system.
The Director-General of the International Renewable Energy Agency, Mr. Adnan Z. Amin, outlined in his opening speech that the business case for off-grid renewables had never been stronger – a fact widely recognised by the private sector, from start-up entrepreneurs to large scale international firms. He stressed that what will bring power to the un-electrified is not development aid, but viable and sustainable commercial activity. A point the off-grid business community widely agreed on as the conference continued to share experiences and showcase good practices.
Habiba Ali, the Chief Executive Officer and Founder of Sosai Renewable Energies Company from Nigeria, underlined that what was needed is not new thinking, but learning from successful models and examples around the world, and finding ways to replicate them to the extent possible in new countries and for different communities.
Harish Kande, co-founder of SELCO Foundation located in Bangalore encouraged industry to look beyond the opportunity off-grid presents for lighting and mobile phones, but to consider renewables in a more fundamental way with direct impact on livelihoods. Finance, he indicated, remains an impediment to current efforts but there are enormous socio-economic returns for the world if energy access can be prioritised locally.
Off-grid renewable energy can go beyond the energy access goal under SDG 7, confirmed Kaveh Zahedi, the Deputy Executive Secretary for Sustainable Development at the United Nations Economic and Social Commission for Asia and the Pacific. He outlined that four million premature deaths linked to indoor air pollution could be tackled by increasing access to clean, low-cost energy. The role of decentralised renewable energy in tackling health will be discussed further at the Renewable Energy Solutions for Healthcare Facilities conference that follows IOREC.
A discussion on the socio-economic benefits of off-grid renewable energy on day two, brought together practitioners from the field showcasing real life examples of the impact decentralised solutions are having on rural lives.
So what will it take to ensure we leave nobody behind by 2030? Itamar Orlandi, Head of Frontier Power Bloomberg New Energy Finance fueled the debate with new estimates that universal access to energy requires USD 350 billion of investment. With grid extensions to remote communities likely to raise the cost of power, off-grid solutions led by renewables based technologies are the most effective way to achieve that access.
Better livelihoods and improved health through energy access delivered by off-grid renewable energy cannot be achieved without the policies in place to support it. To better understand what those policies are, IRENA took the opportunity to launch a new report on the policy and regulatory frameworks shaping the sector today.
At the conclusion of the event, the Director-General spoke of the inspiring that this had IOREC had been an enriching experience, saying that he was struck by the tremendous sense of optimism present in an event where participants from around the world came to find shared experiences and share inspiring stories.
In partnership with the Alliance for Rural Electrification, IOREC took place alongside other high-level discussions during Singapore International Energy Week including the Association of South East Asian Nations Energy (ASEAN) Ministers Meeting, chaired by Singapore and is co-located with the Asia Clean Energy Summit.
The two-day event is followed by the Renewable Energy Solutions for Healthcare Facilities conference, organised by IRENA on 2 November.
Report: Deloitte named a global leader in Internet of Things
Deloitte has been named a global leader in Internet of Things (IoT) services in Forrester's recent report The Forrester Wave™: Global IoT Services For Connected Business Operations, Q4 2018. Deloitte received the highest scores in the Current Offering and Strategy categories.
According to Forrester, businesses are turning to IoT solutions and linking IoT to their broader digital transformation efforts with a focus on business operations and IoT-enabled connected products.
The report's vendor profile on Deloitte states, "Deloitte offers a breadth of IoT assessment, implementation, and operations services. Its global IoT practice includes engineers, data scientists, cybersecurity analysts, and consultants dedicated to helping clients address their IoT service requirements."
Forrester identified the 14 most significant providers of global IoT services for connected business operations and researched, analyzed, and scored them based on a 27-criterion evaluation. This report shows how each provider measures up and helps infrastructure and operations professionals make the right choice.
The report also notes, "leading services firms are moving aggressively to fulfill IoT's potential. In doing so, they're helping expand IoT's potential contribution to business value."
"Clients recognize the opportunity to use IoT to enable digital supply networks and fundamentally change how businesses operate. Deloitte is pleased to work alongside them to imagine, deliver, and run their future and help create insights-driven organizations," said Andy Daecher, principal, Deloitte Consulting LLP and Deloitte Digital IoT practice leader. "Deloitte is honored to be named a leader by Forrester in global IoT services. We believe it's a testament to the breadth of services we can offer clients as they bridge the gap between the physical and digital worlds."
Additional findings in the Forrester report about Deloitte:
"Its insights-driven organization method focuses on IoT-enabled equipment maintenance, asset visibility, fleet optimization, and process automation issues."
"Deloitte offers predesigned IoT solutions for predictive maintenance, asset tracking, and asset performance management as well as a dedicated IoT DevOps practice that supports solutions to monitor network connectivity between connected edge devices and machinery programmable logic controllers (PLCs)."
"[Deloitte] sees great opportunity for growth in its Smart Factory solutions, which combine multiple use cases, including security, fleet management, asset management, predictive maintenance, inventory and warehouse management, supply chain, and track-and-trace capabilities."
EU steps up WTO action against China's forced technology transfers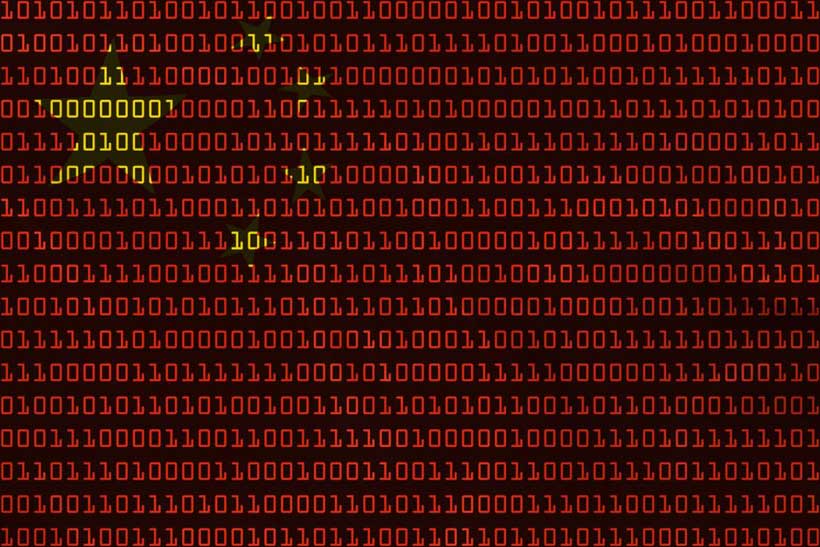 The European Union challenged today in the World Trade Organisation (WTO) the systemic practices that force European companies to give up sensitive technology and know-how as a precondition for doing business in China. This legal action builds up on a case launched by the EU in June 2018.
With this move, the EU significantly broadens and deepens the scope of its WTO action against Chinese measures on forced technology transfers. This step is taken in the light of additional findings concerning the incompatibility of the Chinese measures on the approval of investments and the protection of foreign companies' intellectual property rights with the agreed multilateral rules.
Commissioner for Trade Cecilia Malmström said: "We cannot tolerate that EU companies have to give away valuable technology as a price to pay for investing in China. This clearly goes against the rules that China committed itself to when it joined the WTO.  Today, we launch a broader and more systemic legal challenge against this illegal practice, as we believe that it is a major issue affecting European companies doing business in China. This is a matter that can and should be solved within the international, multilateral framework."
In its revised request to the WTO, the EU is challenging Chinese laws that regulate:
–  the approval of investments in the areas of electric vehicles (New Energy Vehicles) and biotechnology (crop seeds), part of the strategic sectors of Made in China 2025 plan,
–  the approval of joint ventures across sectors,
as they impose performance requirements on foreign companies operating in China, and restrict the economic and contractual freedom of foreign companies on investments and technology transfers.
The so-called performance requirements force or induce European companies to transfer technology to their joint ventures with Chinese partners in exchange for the necessary administrative approvals by the Chinese authorities. Foreign companies are also required to carry out research and development activities in China.
At the time of joining the WTO China committed not to impose performance requirements in exchange for investment approvals, and to preserve the contractual freedom of companies in China, in particular in the context of investments and technology transfers. The EU maintains therefore that the Chinese current policy measures are in violation of the China's legal commitments.
The measures challenged today come on top of what the EU had covered in its initial legal action triggered in June 2018. The previous request targeted provisions of the Technology Import and Export Regulation ("TIER") and the Regulation for the Implementation of the Law on Chinese-Foreign Equity Joint Ventures ("JV Regulation"), as they go against the WTO rules of equal treatment for national and foreign companies and unduly restrict the rights of EU companies, among others in relation to patents.
Background
The request for consultations formally initiates the WTO dispute settlement proceedings. If consultations do not reach a satisfactory solution within 60 days, the EU may request the WTO to set up a panel to rule on the compatibility of China's measures with WTO rules.
Climate technology collaboration makes an impact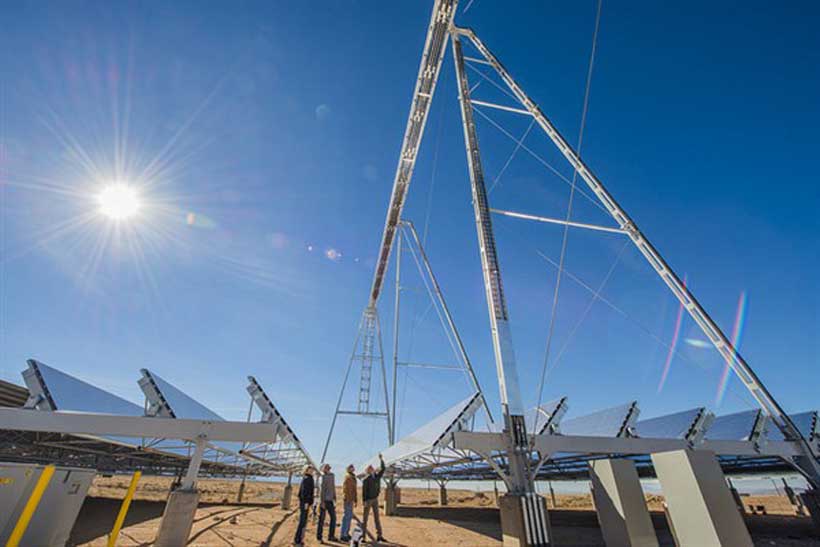 In its Five Year Progress Report, the Climate Technology Centre and Network (CTCN) has announced that 137 technology solutions have been delivered or are under way in 79 countries. Two thousand five hundred people have been trained and over 10 million tonnes of CO₂eq are expected to be reduced per year with the completion of mitigation-related projects.
The CTCN promotes the accelerated development and transfer of climate technologies for energy-efficient, low-carbon and climate-resilient development. It is the implementation arm of the UN Framework Convention on Climate Change (UNFCCC) Technology Mechanism and is hosted and managed by UN Environment and the United Nations Industrial Development Organization (UNIDO).
With an original investment of US$40m, the CTCN's technical assistance has leveraged US$670m in anticipated funding for developing countries' technology implementation.
"Accelerating the deployment of clean and green technologies is crucial for realizing the aims of the Paris Agreement and the Sustainable Development Goals. Over the past five years, the CTCN has served as a powerful example of a UNFCCC mechanism connecting developing countries to the innovative and relevant technologies they seek," said Patricia Espinosa, Executive Secretary of the UNFCCC.
"Over the last five years, the CTCN has provided targeted interventions to help countries meet their national climate change commitments – through its technology assistance, capacity building programmes and knowledge sharing initiatives. UNIDO is proud to support the Centre in its climate technology transfer mission," said LI Yong, Director General of UNIDO.
The country-driven nature of the CTCN, with 160 National Designated Entities identifying climate technology needs based on goals set forth in Nationally Determined Contributions and National Adaptation Plans, is closely aligned with the Paris Agreement.
"Our interventions identify the best possible technology options for climate action, and support policy development and resource mobilization to enhance their uptake. Experience from the last five years has taught us that pairing technology expertise with local knowledge is essential, scalability is important and that relationships matter," emphasized Jukka Uosukainen, Director of the CTCN.
The Climate Technology Centre and Network (CTCN) utilizes the expertise of a global network of over 460 civil society, finance, private sector, and research institutions, to deliver technical assistance and capacity building at the request of developing countries.