Weather Disasters, Global Warming and the Potential for Conflict
East Island was an uninhabited remote island in the Hawaiian chain, but it was an important refuge for wildlife:  Many of the endangered Hawaiian monk seals numbering about 1400 raised their young on that island; others like the green sea turtle and the albatross used it as a shelter.  Not any more because Hurricane Walaka washed away most of the island a few days ago.
It was not the only major Pacific storm last week for category 5 Typhoon Yutu devastated the Northern Marianas, a U.S. territory.  It was reputedly the worst U.S. storm since 1935.  Perhaps happenstance, but the rise in mean temperature due to global warming also exacerbates storms.
In September, Hurricane Florence hit North Carolina  — 51 people died.  The next month Hurricane Michael slammed the Florida panhandle at 5 mph short of a category 5, a record for the area.  Following just a few days after the IPCC (October 8, 2018) report on restricting global warming to 1.5 C, it seemed like nature's affirmation.  The residents of the area have not yet recovered from the devastation.  The same is true in Puerto Rico and the other affected areas where over 3000 people reportedly have lost their lives due to Hurricane Maria a year ago.  It followed on the heels of Irma tearing through several other Caribbean islands before arriving in Florida.  And Harvey flooded Houston causing a record $125 billion in damage.
Across the Atlantic, there have been heavy rains in Turkey where a 300 year-old bridge was washed away, and flooding in France, Wales and Scotland.  Hurricane Leslie targeted Portugal weakening fortunately to a tropical storm before landfall, and last year Hurricane Ophelia skirted past, its winds fanning wild fires in Portugal and Spain before becoming the worst storm to hit Ireland in 50 years although not at hurricane force, having dissipated in the colder northern waters.
Then there are the insidious effects usually unearthed by scientists.  A warmer earth makes hungry insects hungrier i.e. those voracious caterpillars will be munching even more.  So predict scientists in a study published in the August 31, 2018 issue of Science and reported on elsewhere.  Insects will be causing 10 to 25 percent more damage to wheat, maize and rice crops with a 2 degrees C rise in mean temperature above preindustrial levels as per the Paris agreement.
Other threats to crops include water shortages.  Countries relying on rivers for irrigation are threatened when the head waters are under the control of rivals.  Nuclear armed India and Pakistan are a case in point.  The 1960 Indus Waters Treaty lays down a mechanism for joint management, but Narendra Modi, India's current nationalist Hindu prime minister aborted all engagement albeit temporarily.  India is building dams upstream which worries Pakistan, and in the latest row Pakistan has banned all Indian TV channels — Indian movies and TV are popular in Pakistan.
There are other regions with potential water conflicts.  Ethiopia is building a grand dam on the Nile for electricity generation.  The water used for electricity will continue to flow downstream but irrigation water if any is bled off — possible when there is a colossal reservoir that will take 5 to 15 years to fill.  Egypt's life-blood is the Nile, and water flow can be seriously affected depending on the fill rate.
The Mekong river passes through China, Burma, Thailand, Laos, Cambodia and Vietnam.  It is entwined in the livelihood and culture of the region, and upstream dams now threaten centuries-old agricultural and fishing practices downstream.
How can such problems be resolved?  They are also not the only ones.  Parched or flooded farmlands, rising seas, and persistent severe weather will cause large areas to become uninhabitable.  Should then the mandate of bodies like the IPCC be expanded to deal with such consequences of climate change?  It is a possibility although government representatives are inherently biased.  More appropriate perhaps would be neutral international commissions composed of experts.  But how should affected people be settled?  We have a caravan of 1000 headed to the U.S. and causing much discomfiture in the Trump administration.  Imagine the numbers multiplied by 100 or a 1000.
All of which reminds us again that global warming is the most important issue we face.
Climate Change Problem: an Emerging Threat to Global Security
Climate Change is one of the greatest challenges faced by humanity. The Greenhouse–gas emissions and over-exploitation of natural resources result in a rise in temperature which brings floods, droughts, a rise in sea level, and other destructive events. The problem is that climate change is a global bad, and it requires collective efforts and cooperation to limit its effects. One state cannot control Climate change alone because it does not take it into borders. Formally, the climate change issue was a matter of low politics, but the inception of the 21st century brought an understanding that it poses greater threats than traditional ones. The Covid-19 plays a major role in the realization of steps taken towards climate cooperation. States often make climate promises but cannot fulfill these promises because of the fascination with development and ignore climate change. But now world leaders have realized that the lessons of COVID-19 can tackle global climate change problems otherwise it will make this world difficult to live in.
The newly elected President of the United States (US) Joe Biden inaugurated a virtual climate change summit with 42 world leaders. It includes leaders from Russia, China, Turkey, Israel, India, Bhutan, Bangladesh, and Pakistan. Setting aside all the differences, he invited leaders from those countries that are a major contributor to Greenhouse gas emission and those who are most vulnerable to climate change risk. In this summit, the Biden administration asked the world leaders to take actions to combat climate change collectively as the climate is a global good and requires collective efforts to tackle climate change. Biden has announced an aggressive new goal policy for greenhouse gas emissions. 2030 committed the US administration to reduce its greenhouse gas emission to 50-53%. The National Intelligence Director of President Avril Haines told world leaders that the climate change issue is no longer remains a peripheral issue but at the center of foreign policy. Other states such as France and Russia also promised to limit their greenhouse gas emission to 42-46% by 2030. It also committed China to play its role in the summit by announcing its willingness towards coal reduction. India reiterated its target of 450 GW of non-renewable energy by 2030 and announced to launch the "US-India 2030 Climate and Clean energy Agenda 2030 Partnership". The Brazilian Environment Minister argued they need funds to enforce their plan to eliminate deforestation and carbon emission from their country. Vice president Harris argued that climate actions are necessary to tackle climate crises and to promote job opportunities. . Now, the US has put climate change at the center of its security and foreign policy because climate change is not only changing the pattern of the environment but it speeds up the geopolitical competition, undermine security and provoking ethnic conflicts. The climate change results in cyclones, floods, the rising temperature that disrupts social and economic conditions that threaten food security and human security.
By exploring the climate solution, the virtual summit announced the need to increase the public finance for mitigation and adaptation in developing countries. Biden emphasized the importance of investment in the public and private sectors to achieve the collective goal of net zero-emission. Further, climate actions require cooperation at the national and sub-national governments to speed up efforts to transform communities in line with limiting warming to 1.5 degrees Celsius. Another change that needs to be highlighted at the national level is that the government must not subsidize renewable energy industries and keep their prices high to contain their over-exploitation. It is easy to make promises as states do, but the problems emerge in its implementation. For decades, climate change has raised concern but states often prioritize development over the environment. This is real-time for states to limit their emission and comply with the promises they have made in the summit otherwise it will lead to never-ended consequences.
COVID-19, a super-fast placed event that emerged from one part of the world and quickly spread throughout the entire world. By its speed of diffusion, it reduced all the emissions at an expensive cost, thus halting the global economy. So still we have time to think about other efficient means of emission reductions to prevent countries from the intolerable burden of Climate Change. But the challenge is how to keep that emission reduction after the pandemic. Second, just an as sharp and instant change of behavior is possible with COVID-19 so to deal with climate change a behavior change is also possible, thus shifting to the low carbon emission all depends on seriousness and credibility to the mortal threat. Third, a key implication of COVID-19 to climate change is that how to reorganize the economy so, in the post-pandemic world, it is the human interaction that would determine the organization of the economy. Thus future will determine whether a low contact economy with a clean environment would be a lower carbon emission economy or not. Further, states must focus on how to open up the economy in the Green Revolution. Another major issue which the world leaders failed to address is the global problem of Covid-19. Despite the technological advancement and huge development, zoom diplomacy began with a distorted voice from the most advanced countries of the world. There is a need to cooperate on a matter of Covid-19 so that states think on the wider notion of climate actions. Thus we have to use all these lessons in the context of climate change to make this world a better place to live in.
Rails, Roads And Emissions
It is common knowledge that emissions affecting climate are least for rail travel in comparison with airplanes or road vehicles. Consequently the $80 billion allocated to rail in an otherwise laudable budget appears paltry.
Why is the US not investing in rail? The usual reason given is that distances are so vast that it's a no-brainer for business travellers to rely on commercial airlines. But the way the technology is advancing, and as Europeans (and the Chinese) have demonstrated, a network of high-speed rail can offer a greener alternative.
Trains are getting faster and new innovations like tilting trains lower the cost of replacement tracks. If 200 mph is being breached more often, then 250 mph should be in our sights. And Elon Musk has proposed vacuum tubes to remove wind resistance and reach even higher speeds.
Yet a 250 mph rail network with average speeds in excess of 200 mph would revolutionize the concept of travel. New York to Chicago in five hours and east to west coast overnight with the possibility of visiting neglected areas out of reach with expressways and airplanes would bring new growth and dynamism where it is needed.
A point to note is prevailing interest rates. They are so low historically that railroad bonds at a competitive interest rate would be snapped up especially if they were guaranteed by the government.
While one can agree with the aims and compassion clearly evident in the president's proposals, the process to achieve them is less clear. In particular on climate change the goal of net zero emissions within a decade is laudable. But a speedy switchover to electric vehicles raises questions: Simply, how?
The system is geared to internal combustion engines. Mechanics train for years to become proficient. Aside from that, has anyone wondered what happens to all those large electric car batteries when they have to be replaced? Since lithium used in them is a finite resource, it would have to be recovered or the 80 million tons estimated to be the world's store would eventually be depleted.
Another issue is the electricity used to charge the batteries. If it comes from a coal-fired plant, are we back to square one? Currently about a quarter of the electricity generated in the US comes from coal. Of course dealing with pollution at the source (like a coal plant) is easier.
The number of Americans living paycheck to paycheck (roughly half) is just one more reason the changeover to electric vehicles might take a while; they just don't have the funds. Add to these numbers the elderly living on fixed incomes or the ranks of the unemployed and one can understand the scale of the problem.
One can laud the US president's goals but we need to see some action (even proposals) to facilitate them.
Global Environmental Governance and Biden's Administration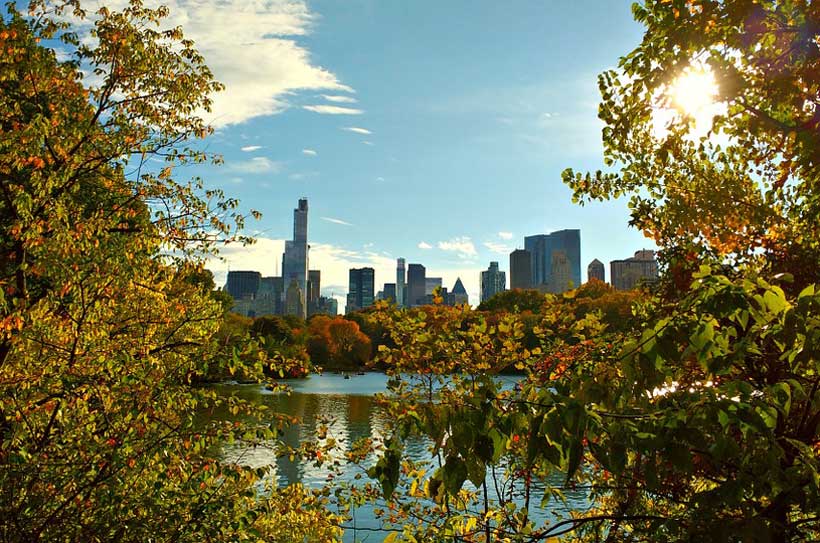 Being the largest emitter of greenhouse gas in the world, it is the responsibility of U.S to contribute expeditiously to manage the environmental issues at domestic and international level but the previous government, under the leadership of Trump, took back seat and reversed all the decisions of Ex-president Barack Obama to combat the climate change. Unlike this, New Elected President, Joe Biden, who is very enthusiastic and firm to fulfill all the promises regarding climate change which were done during the general election's campaign. Moreover, he views climate change a thwart to national security. One of the biggest achievements associated with Biden' administration regarding environmental issues is to bring U.S back into Paris Climate Accord and brought executive order'' Protecting Public Health and the Environment and Restoring science to tackle the climate crisis'' on the surface.
A flurry of changes to U.S environment policy is going to play a constructive role in global environmental governance under Biden administration. Even before elections, climate change was one of the top priorities and aimed to put the U.S on a path which leads towards '' Zero Net'' greenhouse gas emission. In the very early of His office days, He is very committed to deal with the climate change as they hosted '' Climate Day'' to introduce government climate centric approach to emphasize on the climate change. Biden administration also ordered to revoke a permanent issued for Keystone XL oil pipeline which trump issued for extraction of oil and energy which is dangerous to national ecosystem. In addition to this, they are also very active to promote US role to tackle the climate change at domestic and abroad. At domestic level, Biden's actions are speaking louder than the words as he has ascribed the climate crisis with a national emergency. At the time of his inauguration, Biden said: '' A cry for survival comes from the planet itself, a cry that can't be any more desperate or any clearer''. He also directed his cabinet to work on the policy of '' social carbon cost'' to measure the cost of actions and how costs will impact the climate change. He endeavors to control the climate change by keeping a strict eye on the big project's reviewing process before working under the National Environmental Policy Act which calculates the social costs of greenhouse gas emissions.
On international level, Biden has been striving to improve the spoil image shaped by the previous government regarding global environmental governance as he has declared to rejoin the Paris Climate accord which would help to reduce the greenhouse gas emission. In the result of this action, Biden was welcomed by the General Secretary of the United Nations and French Prime Minister Emmanuel Macron by saying '' Welcome Back to the Paris Agreement''. Moreover, Biden Administration is very determined to convene a global climate summit on the earth day to encourage leaders to align themselves with scientist to alleviate the impacts of climate change. On international forums, US need to cooperate and compel the economic trade partner to take actions to combat with climate crisis. One of the essential steps taken by the Biden administration is to manage the climate refugees which aim to make strategies to compensate the climate affected migrants.
The thin majority of democratic in the senate does not only limit the possibility for Biden to achieve climate change reforms along strong anti-climate lobbyist business group who are inimical to the reforms particularly relevant to vehicle, power plants and oil and gas drilling industries. Without new climate legislation from congress, it would be not an easy task to implement the climate agenda across the borders. The vocal resistance comes from the coal production sectors which result in burning of fossil fuels and caused of greenhouse gas emissions. Whereas, few sectors are opposing the agenda there are also companies specially electrical vehicles are exclusively offering assistance to Biden for the sustainable development. Undoubtedly, environmental organizations and scientists community applauded the Biden decisions but few business groups have also filed a lawsuit against Biden to not stop the new permit for oil and gas drilling. There are also concerned raised by the community that climate actions will delete many jobs and cause of upsurge in unemployment percentage across the federation.
It is very evident from the ambitions of Biden's action regarding climate crisis that he is very interesting to mitigate and curb the climate change but it will require highly comprehensive strategy aims to manage the reforms in laws while taking congressmen in confidence because most of them are not in favor of climate actions due to clash of interests. On the other hand, there is need to work on renewable energy resources at domestic and international level and for this US should compensate the companies to compete with the old capitalized firms which do not want safe and peaceful planet. Moreover, there is need to bring reforms in existing environmental treaties and their compliance process which should be strictly followed by the harsh actions against the violators. The process of financing the agendas which are very environment friendly and transforming the resources to the periphery states should be done swiftly to improve the environment across the globe. The aims of achieving sustainable development should be promoted and supported by the US across the world.