The Outlook for Lugansk People's Republic after 4 years of War with Ukraine
Leonid Pasichnik, the acting Head of Lugansk People's Republic (LNR) has been in office for almost one year. With the state of his reforms in LNR, you want to judge him against leaders of countries at peace, not as one that just formed in the middle of a war four years ago.
For the last thirty years, Donbass was neglected in Ukraine. The infrastructure across Ukraine was bad, but in Donbass it was notorious. Key infrastructure like the water supply has been neglected since 1983.
Political Leaders and oligarchs from what would become LNR historically were only interested in what they could take out of the region. Donbass coal and industry historically provided the basis of Ukrainian wealth. No other region contributed as much and no one including Victor Yanukovych had any interest in investing any of that money back in the region to build it up.
Pasechnik is providing a marked difference. During what is still considered nation building, his interim administration is taking the economic and social problems in the newly formed republic head-on.
In the spring of 2018, his administration introduced their five-year socio-economic development plan called "Our Choice." His administration included input from 70,000 LNR residents to make sure people's concerns about the future are addressed as reforms go forward.
LNR's Current Outlook
For the last four years, LNR has worked to build a lasting peace. Fulfilling their side of the Minsk Agreements LDNR (Lugansk &Donetsk People's Republics) negotiated with Poroshenko's regime has been a key part deciding what direction the republic is taking. Kiev hasn't attempted to fulfill any point agreed to and tries to use the agreement to beat Russia over the head within the US and the EU.
The often overlooked part of the Minsk agreement in the west is Ukraine is not negotiating with Russia. Russia is a guarantor for the agreement the same as the EU is, nothing more. If Poroshenko had any intention of reintegrating Donbass, Ukraine would negotiate in good faith and keep its word. This hasn't happened.
Because of this, Pasichnik's government recognizes the fact that until the government in Ukraine changes, real negotiation and progress remain impossible. For Ukraine to be taken seriously, decentralization in the form of federalization will have to take place. Ukraine will also have to start creating the conditions for building an economy in all its regions.
Even in view of this LNR has consistently fulfilled its part of the Minsk agreements.
The West's Shortsighted Spectacle
Unfortunately, even recent history shows there is no reason to take any offer Ukrainian nationalists make or are part of negotiating seriously. Poroshenko is only after sound bites and not substance. Pravy Sektor nationalist leader Dimka Yarosh has announced he is pulling his troops away from the front line to monitor Ukrainian elections. Ultra-nationalists monitoring elections? Yeah, this should go well.
In a recent interview with Ukrainian "Novoye Vremya," Condoleezza Rice commented it was "bad" that the world was starting to believe Russia's version of what was going on in Donbass.
At the end of the day, world leaders still have to believe somebody. After four years of looking at the diplomatic and economic train wreck, Ukraine has evolved into, they have no reason to believe Ukraine.
Instead of becoming the promised European model they could all look to, Ukraine has taken away every safety net even marginal civilizations provide for their people. Manufacturing is gone and instead of working through internal issues, the new government attacked its powerhouse region in Donbass. LNR and DNR provided a lion's share of wealth because of the coal industry and manufacturing. The nation's most important engineering universities are ensconced in the capitals because of this.
That isn't something the EU or the rest of the world can take lightly. With no possibility of recovery in the near to mid future, Ukraine's only hope is to find work in Europe. Ukrainians making it to Europe are finding low paying bottom tier work as well as the illegal sex trade.
Under Donald Trump, there is no reason to believe the US would be willing to take in violent nationalists from a country that tried to destroy his candidacy and his presidency.
All of this is the result of Poroshenko's Ukraine destroying every possible growth industry it had including rocket engines, weapons, and technologies, and traded that for giant corporate farms. Agribusiness giants and agro-holdings companies are the big growth areas but provide no jobs.
The outlook for Ukraine is very poor for the foreseeable future unless drastic policy changes are implemented.
When you contrast this to what LNR is accomplishing under Leonid Pasichnik, it's easy to see why Condi Rice is so upset.
Lugansk People's Republic's Reform Renaissance
It's easy to argue renaissance is too strong a term to use for the reforms going on in LNR because there is a war going on. The infrastructure and economy have taken serious hits over the past four years. Nineteen bridges have taken extensive damage or collapsed in LNR hampering transportation. Roads were also shelled and in many areas need to be rebuilt.
On top of this, starting at day one, Pasichnik's government had to fight the civil war as well as the systemic corruption that had not been touched by his predecessor. It's very difficult to imagine a government starting out with a weaker hand.
In the short time Pasichnik has been in office, his government not only formulated a five-year plan, but they also started implementing it in a grand way. It started with building an energy bridge to power the steel mill in Alchevsk. High voltage transmission lines were installed that not only allowed the plants to go into production, but they are also increasing production and hiring plant workers. Business is opening in other manufacturing sectors because the government has been able to negotiate its way around sanctions to a small degree. In the garment industry, this is creating jobs.
Large-scale road work and bridge work has commenced and the bridge connecting Lugansk to Donetsk is complete. Part of the 5-year plan is to restore the railways for large-scale transportation to service commerce and commuters. Pasechnik just announced fuel prices in LNR will be dropping to Russian levels. This is while a war is being fought.
Water has been an issue for the last four years and part of LNR's water supply is purchased from Ukraine. Pasichnik has ordered pipelines from LNR's own aquifers be rebuilt to solve this problem. Redundancy is a consideration for the design of the project. If one water main is down for repair or maintenance, a second water main will be put in use according to the building specifications.
The farming industry was in tatters because of the war. The current government is working to increase yields of high-quality grains like wheat. LNR has achieved food security for the republic. This by itself is an incredible feat given the fluidity of the situation with the civil war.
As part of the reforms, Pasichnik ordered the customs borders be taken down between LNR and DNR on April 1, 2018. DNR still needs to reciprocate but it is only logical considering how closely both republics need to cooperate.
Along with all these concrete reforms, LNR is also writing new equitable laws to replace the old corpus. More importantly, reformation of the judicial system is underway. Currently, the family courts are complete and work has begun on Supreme Court reform.
It is easy to see why Condoleezza Rice would be a little upset when little tiny upstart countries believe in federalized representative governance and can build a society even with all the stumbling blocks and chaff the US and Europe throw at it. While Ukraine, Rice's model of what a European country should be, looks anemic by comparison.
It's easy to have the support of the EU and the USA and make these reforms when they give you billions of dollars to do so. It's certainly easier to jumpstart an economy when the economic zones are in safe areas.
Pashichnik and his political party Peace for Lugansk (Мир Луганщине) have shown the world they can do it on their own. This is what former Secretary of State Condoleeza Rice is concerned Russia will tell the world.
We're going to start exploring the reforms listed above as well as others going on in depth. We'll also get to know his party and the other political parties in LNR. I like looking at concrete results and Pasichnik is providing that in a substantial way.
After being here from before the beginning of Kiev's Euromaidan coup, you get a little-jaded writing about politics and political leaders. From my perspective, it's a shame he and his party wasn't elected in the first place. I believe both republics would be in a better place.
After taking a real look at this overview, how do political leaders where you live measure up?
Dismantling Yalta system, or Ukraine as an instrument of destroying the world order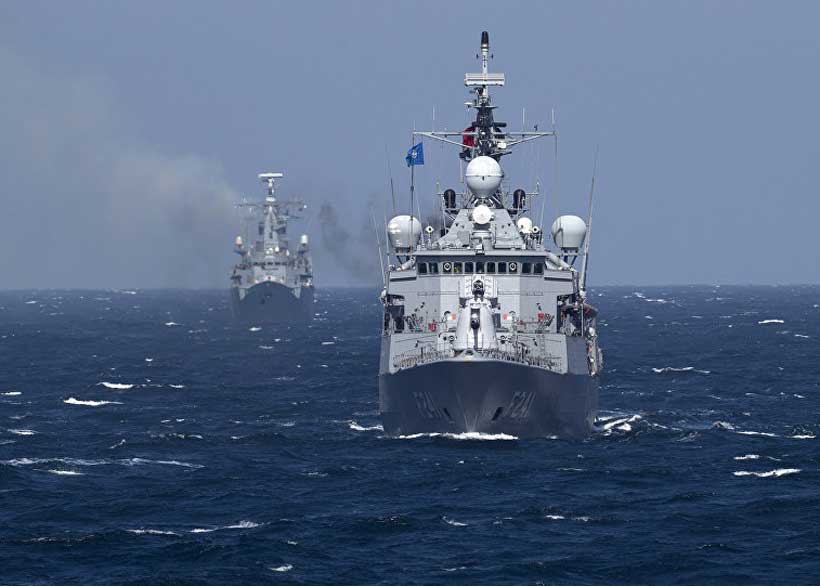 Ukraine's recent provocation in the Black Sea has become another pretext for unraveling the Yalta system of international institutions and legal accords, which has been actively and openly done since 2014. Before that, it was Yugoslavia, Iraq, Libya, a bungled attempt to do the same in Syria, as well as a series of "color revolutions," orchestrated in close vicinity of the Russian borders, including the so-called "Revolution of Dignity" in Ukraine.
In Ukraine, however, these attempts hit another snag after Crimea reunited with Russia, southwestern Ukraine rebelled against Kiev's nationalist ideology and the Donetsk and Luhansk People's Republics were declared as a culmination of the disintegration processes set forth by Maidan. These attempts have equally failed in Syria after President Bashar Assad asked for military assistance from Russia and, in August 2015, signed an agreement to deploy Russian military aircraft in Syria in line with the Treaty of Friendship and Cooperation that the Soviet Union and the Syrian Arab Republic inked in October 8, 1980.
Fully aware of the failure of previous attempts to use limited troop contingents in different parts of the globe, the West in general and the US in particular, were very skeptical about the success of the Russian military mission in Syria. Still, backed by the Russian Air Force group, quickly deployed in the country, the Syrian army took a mere two years to turn the course of the war all around.
Since 2004, the Ukrainian leadership has been diligently kowtowing to some Western powers' attempts to dismantle the system of international agreements and the balance of forces existing since the end of World War II and, therefore, has ceased to be an independent one. Kiev is trying hard to put its self-serving interests in the context of the general political line of its Western patrons. To this end, Kiev is doing everything possible to give the West a reason to impose sanctions on Russia and to further exacerbate tensions between Moscow and the West. One of the results of the recent provocation in the Black Sea was the cancellation of President Vladimir Putin's planned meeting with US President Donald Trump in Argentina, and the introduction of martial law in some Ukrainian regions.
Speaking of recent history, squeezing the Russian Black Sea fleet from Sevastopol and the creation of a NATO naval base there was one of the much anticipated and planned outcomes the "Revolution of Dignity." Ukraine's plans to join NATO alienated the country's mutinous southeast, and Crimea's rejoining Russia put "paid" to Brussels' dreams of setting up a base on the peninsula.
However, even though the "Ukrainian project" in its original sense fell flat, the strategic goals haven't gone anywhere. It's been decided to keep up pressure on Russia with a plan dubbed "Azov tension," whose implementation very curiously coincided with the completion of the construction of the automobile section of the Crimean Bridge.
Did the provocation in the Black Sea come as a surprise for the Russian military and diplomats? By no means, because the Western actions being taken as part of Operation "Azov tension" were too obvious to ignore. In an interview given on November 23, on the eve of the provocation, Russia's Deputy Foreign Minister Grigory Karasin said that "… the Azov [incident] was intentionally injected into the information space. The Kiev regime, in coordination with its foreign mentors and patrons, has found another anti-Russian theme created from scratch. Moscow has recently been facing a series of unwarranted accusations of allegedly engaging in some illegal actions in the Sea of Azov. This should have been expected though, because now that the issue of Crimea as an instrument of pressure on Russia has lost its acuteness, they need a new pretext, and the Azov [incident] has been chosen as exactly such a pretext."
The November 25 provocation in the Black Sea unfolded against the backcloth of frequent flights by US reconnaissance aircraft, and served as an excuse for increasing the number of NATO military observers in the Black Sea region. This is evidenced by the following chronology:
This may not be the most detailed chronology, but it is still enough to understand the amount of attention paid to the region ahead of and after the November 25 Ukrainian provocation in order to gauge the reaction of the Russian Navy.
The following statements further clarify the US strategy in the Black Sea region:
Speaking during the International Conference on Maritime Security in Kiev on November 29, Ukraine's top naval commander, Igor Voronchenko, said that "due to the Russian ships' aggression against Ukrainian vessels in the Sea of Azov, Ukraine will insist that passage through the Bosphorus in Turkey be closed to Russia."
On December 3, US Senator John Barrasso proposed sending US ships  to the Black Sea and "have NATO do it as well" to present "a forceful response" to Russia. He also called "to give [Ukraine]anti-aircraft [weapons] and give them weapons also in terms of anti-ship."
To better understand the situation in the region, one should consider Turkey's position on this issue. Ankara claims regional leadership, is actively involved in the Syrian conflict, is a member of NATO, has been included the US program of supplying the latest F-35 fighter jets, is building the Turkish Stream pipeline and a nuclear power station with Russia and is buying the latest S-400 missile systems from Moscow. Diverse and multidirectional as Ankara's interests are, its close cooperation with Russia still makes Turkey a stabilizing factor in the Black Sea region. This is evidenced by President Recep Tayyip Erdogan's offer made on November 29 to act as a go-between in resolving the incident in the Black Sea. He also discussed the initiative with the presidents of Russia, Ukraine and the United States.
It seems, however, that neither Erdogan' proposal, nor his independent position on arms purchases resonate with the US strategy in this region. In view of Turkey's decision to buy the S-400 air defense missile system from Russia and the planned supplies of F-35 fighter jets from the US, Washington has told Ankara that it must make a choice whether it stays with the West or sides with Russia. In response, Turkish Defense Minister Nurettin Janikli dismissed as unacceptable the US demand that his country should not go ahead with the purchase of S-400 missiles as a condition for getting F-35 fighters.
Ukraine's call to close the Bosphorus to Russian ships is also an attempt to make Turkey decide whose side it is on. This proves once again that executing foreign instructions to the detriment of their own country's long-term interests, is now topmost on the minds of the big shots in Kiev, who have neither a development strategy or any vision of their country's future. By subordinating itself to the will of others, Kiev stays the course of breaking off ties with Russia and setting the stage for new anti-Russian sanctions. Ukraine's Foreign Minister Pavlo Klimkin has already announced the cancellation of 40 bilateral agreements with Russia. On November 30, Ukraine lodged a complaint with the European Court of Human Rights about the incident in the Black Sea. On December 3, President Petro Poroshenko submitted for parliamentary approval a proposal to terminate a treaty of friendship with Russia. The Ukrainian president also said that Kiev was going to lodge a lawsuit with the International Court of Justice to make Russia liable for the "recent act of aggression" in the Black Sea.
Well, a provocateur's place in history has never been an enviable one. People usually forget his name the very moment his mission is over.
First published in our partner International Affairs
Rethinking Armenian North-South Road Corridor: Internal and External Factors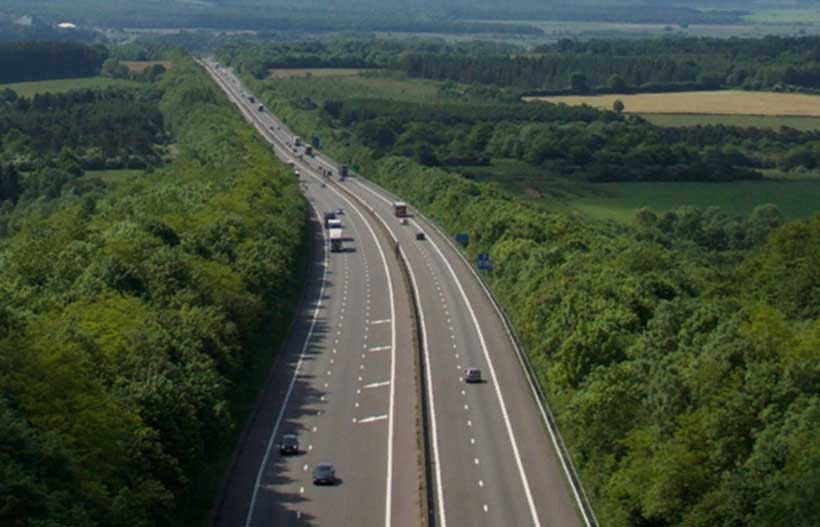 In contemporary Eurasian mainland there are three main integration developments: European Union (EU), Eurasian Economic Union (EAEU) and One Belt, One Road (OBOR). The one of the main aims of these 2 programs and 1 initiative, which coincide with each other, is to develop transportation infrastructures. If we pay attention to this triangle, we will see that through its entire territory leading attendees are building land and maritime connections between Asia and Europe. The priority is given to developments of roads, railroads, ports, pipelines, digital interconnection, etc. As a result, the infrastructures of the states which are actively participating in these integration developments are emerging and they are strengthening their ties with the leading centers of these projects and initiative such as Germany, France (EU), Russia (EAEU), China (OBOR).
The other emerging Eurasian project "International North-South transport corridor", which was initiated by Russia, India and Iran also strengthens its role in connecting Asia with the Europe, which through developing transportation infrastructure connects Indian Mumbai to Russian Moscow. These kinds of transport integration developments provide great opportunity to states, which are located in the center of Eurasian continent to connect their transportation infrastructures with the main corridors which are bridging East with the West and North with the South.
In one hand, Armenia is a member of the EAEU and in the other hand it strengthens its cooperation with the EU. Yerevan speaks also about its commitment to strengthen cooperation in the field of transportation with China in the framework of China's OBOR initiative. It is worth mentioning, that for standing transit country in transportation corridors which unites different regions of the Eurasian continent, Armenia, at first must develop and modernize its poor developed transportation infrastructure. For this reason, Armenia is building 556 km North-South Road Corridor, which will start from Armenian-Iranian border and reach to Armenian-Georgian border.
In sum, Armenia will be able to be involved in the transport corridors which are connecting East to West, if it successfully finishes construction of its North-South road corridor. Building of the North-South Corridor will provide an opportunity to Armenia to strengthen its economy, security and geopolitical role. It is also worth mentioning, that the main aims of Armenian North-South program are fully correspondent with interests and philosophies of the UN Economic Commission for Asia and the Far East's "Asian land infrastructure development program, "China's OBOR initiative, EU's TRACECA, Russia's lead EAEU, International North-South Transport Corridor (India, Russia, Iran, etc.).
The Internal and External Factors of the Armenian North-South Road Corridor
The Internal Factors      
Armenian North-South Road Corridor on both in internal and external levels will affect on further development of Armenia's economic development. At first let's discuss what kind of influence can have the implementation of this program on inner Armenian developments? It is worth mentioning that in the 21-st century, which is the era of globalization, free trade and movement, it is impossible to develop the economy of any country without constructing and modernizing transportation infrastructures of that state, which in turn must be connected with the international transport networks. Well developed, high-speed road networks play a crucial role in economic growth of every country, as they conduce to harmonize interconnected cooperation between different spheres (industry, agriculture, etc.) of economy. Meanwhile, the absence or bad condition of the roads increases transportation charges, rises unnecessary loss of time. These circumstances, in turn, have a negative impact on the final formation of the product price. Thus the final construction and  exploitation of the North-South road corridor will make it's important contribution on Armenia's economic growth, as Armenian business companies, which are spread from South to North will be able to use this transport corridor and improve cooperation with each other, they will be able to easily transport their goods to the markets of the other cities and villages, the prices of the transportation will go down  and the movement of people will also stand easy, in turn it will simulate the development of internal tourism. The above-mentioned conditions will foster the development of Armenian economy, as a result new working places will be opened. Armenia will stand more attractive for the foreign investors.
The implementation of the North-South road corridor will also increase security of Armenia. It is worth mentioning, that for the victory in the contemporary wars, one of the main important factors is the fast movement of military units and equipment and in this context North-South will strengthen Armenia's security and combat readiness of the Armenian Armed Forces. Thus, taking into consideration aforementioned facts it is very important to support to implement this project, increase confidence in Armenian society and among the members of the International society.
The External Factors
It is true, that some transport infrastructures are being built in the neighboring regions of Armenia, but it is worth mentioning, that because of the policies of some regional powers, Armenia is not involved in some of these projects (for instance Baku-Tbilisi-Kars railway), they are bypassing Armenia. This is a challenge against Armenian national security and Armenia must take appropriate steps for not being isolated. Thus, Armenia must finish construction of the North-South road corridor and through it to join the international road networks.
As we have mentioned in Eurasian mainland there are two integration projects-EU and EAEU and one integration initiative-OBOR. Every, has its own component for development of the transportation communications. Due to the aims of these integration developments, the economies of Asian states will be connected to Europeans. If Armenia to finish its North-South road corridor, it will get an opportunity to be involved in OBOR's Silk Road Economic Belt's China-Central Asia-West Asia economic corridor, it will strengthen its role in the EU's TRACECA and in the other international transportation networks. It is also worth mentioning, that the implementation of Armenian project coincides with the aims of the main players of the Eurasian mainland-EU, EAEU and China, as it will stand the other bridge, which will connect Europe with Asia. I do believe that implementation of the Armenian North South transport corridor is fully correspondent with the interests of the EU, EAEU and China as well. If we also consider the International North-South Transport Corridor which aims to connect Mumbai with Moscow, we can come to conclusion that Armenia can integrate its North-South road corridor in it, as one of the main players in this program is Russia, I do believe that Yerevan's strategic ally-Moscow will be also very interested in involvement of Armenian infrastructure in this program, additionally, it is worth mentioning, that Armenia has also normal relations with India and Iran.
It is true, that for now Armenia has not good relations with Turkey and Azerbaijan, but sooner or latter the problems between neighboring states must be solved. If Armenia builds its North-South Road Corridor it will get an opportunity to increase its role in the region and offer its transport infrastructure to regional and non-regional players, also connecting its roads with the international transport network.
Conclusion
In sum, the North-South road corridor is very important project for Armenia as it will help to grow Armenian economy, will strengthen its security and will increase geopolitical role of Armenia in the region. Thus, Armenians in Armenia and Diaspora must be interested in building this road corridor with united efforts.
The construction of the North-South Corridor will have its spillover on developing different spheres of the science in Armenia affiliated with road construction, as this corridor is being built with the modern technologies and many international leading companies from different countries are participating in the implementation of this project, thus Armenian specialists and companies work with them getting great opportunity to improve their knowledge and experience, which further they can already use in construction of other roads in  Armenia and abroad.
Armenian North-South road corridor, which is being constructing under the leadership of "Transport Project Implementation Organization" State Non-Commercial Organization,  will stand the other bridge which will connect Asia with Europe and it will strengthen security of transportation networks and interconnection between Europe-South Caucasus-Middle East-Far East, as a result it will have great impact on the economy of the South Caucasus and will have its own contribution on peacebuilding. It is worth mentioning that Armenian North-South Road Corridor has a cooperative character and it is open for every representative of the International society. The Construction of the Armenian North-South road corridor is the best example of multilateral cooperation between different nations, as in the building of this important regional corridor companies from China, Spain, France, Italy, Iran and several international institutions as Asian Development Bank, World bank, European Investment Bank, European Bank of Reconstruction are attending. It is also open for the new partners as the construction of the 4-th tranche of the road will start soon.
Bleak See on the Black Sea
Following the latest events in and around the Black Sea, two old questions are reappearing. Both are inviting us for a repeated elaboration:
If a Monroe doctrine (about the hemispheric security exclusivity) is recognised at one corner of the globe, do we have a moral right or legal ground to negate it at the other corner? This irrespectively from the fact that Gorbachev-Yeltsin Russia unilaterally renounced the similar doctrine – the Brezhnev doctrine about irreversibility of communist gains.
Clearly, the 'might-makes-right' as a conduct in international relations cannot be selectively accepted. Either it is acknowledged to all who can effectively self-prescribe and maintain such a monopoly of coercion, or it is absolutely (revoked and) condemned as contrary to behaviour among the civilised nations.
Next to the first question is a right of pre-emption.
It is apparent that within the Black Sea theatre, Russia acts in an unwilling, pre-emptive and rather defensive mode. That is not a regime change action on the other continent following the rational of extra security demand by exclusive few. Fairly, it is an equalising reactive attempt within the near abroad. For the last 25 years, all the NATO military interventions were outside its membership zone; none of the few Russian interventions over the same period was outside the parameter of former USSR.
Before closing, let us take a closer look on the problem from a larger historical perspective.
Una hysteria Importante
Historically speaking, the process of Christianization of Europe that was used as the justification tool to (either intimidate or corrupt, so to say to) pacify the invading tribes, which demolished the Roman Empire and brought to an end the Antique age, was running parallel on two tracks. The Roman Curia/Vatican conducted one of them by its hammer: the Holy Roman Empire. The second was run by the cluster of Rusophone Slavic Kaganates, who receiving (the orthodox or true/authentic, so-called Eastern version of) Christianity from Byzantium, and past its collapse, have taken over a mission of Christianization, while forming its first state of Kiev Russia (and thereafter, its first historic empire). Thus, to the eastern edge of Europe, Russophones have lived in an intact, nearly a hermetic world of universalism for centuries: one empire, one Tsar, one religion and one language.
Everything in between Central Europe and Russia is Eastern Europe, rather a historic novelty on the political map of Europe. Very formation of the Atlantic Europe's present shape dates back to 14th–15th century, of Central Europe to the mid-late 19th century, while a contemporary Eastern Europe only started emerging between the end of WWI and the collapse of the Soviet Union – meaning, less than 100 years at best, slightly over two decades in the most cases. No wonder that the dominant political culture of the Eastern Europeans resonates residual fears and reflects deeply insecure small nations. Captive and restive, they are short in territorial depth, in demographic projection, in natural resources and in a direct access to open (warm) seas. After all, these are short in historio-cultural verticals, and in the bigger picture-driven long-term policies. Eastern Europeans are exercising the nationhood and sovereignty from quite a recently, thus, too often uncertain over the side and page of history. Therefore, they are often dismissive, hectic and suspectful, nearly neuralgic and xenophobic, with frequent overtones.
Years of Useful Idiot
The latest loss of Russophone Europe in its geopolitical and ideological confrontation with the West meant colossal changes in Eastern Europe. One may look into geopolitical surrounding of at the-time largest eastern European state, Poland, as an illustration of how dramatic was it.  All three land neighbors of Poland; Eastern Germany (as the only country to join the EU without any accession procedure, but by pure act of Anschluss), Czechoslovakia and the Soviet Union have disappeared overnight. At present, Polish border countries are a two-decade-old novelty on the European political map. Further on, if we wish to compare the number of dissolutions of states worldwide over the last 50 years, the Old continent suffered as many as all other continents combined: American continent – none, Asia – one (Indonesia/  East Timor), Africa – two (Sudan/South Sudan and Ethiopia/Eritrea), and Europe – three.
Interestingly, each and every dissolution in Europe was primarily related to Slavs (Slavic peo-ples) living in multiethnic and multi-linguistic (not in the Atlantic Europe's conscripted pure single-nation) state. Additionally, all three European fragmentations – meaning, every second dissolution in the world – were situated exclusively and only in Eastern Europe. That region has witnessed a total dissolution of Czechoslovakia (western Slavs) and Yugoslavia (southern Slavs, in 3 waves), while one state disappeared from Eastern Europe (DDR) as to strengthen and enlarge the front of Central Europe (Western Germany). Finally, countless centripetal turbulences severely affected Eastern Europe following the dissolution of the Soviet Union (eastern Slavs) on its frontiers.
Irredentism in the UK, Spain, Belgium, France and Italy, or Denmark (over Faroe Islands and Greenland) is far elder, stronger and deeper. However, all dissolutions in Eastern Europe took place irreversibly and overnight, while Atlantic Europe remained intact, with Central Europe even enlarging territorially and expanding economically.
Deindustrialized, incapacitated, demoralized, over-indebted, re-feudalized, rarified and de-Slavicized
Finally, East is sharply aged and depopulated –the worst of its kind ever– which in return will make any future prospect of a full and decisive generational interval simply impossible. Honduras-ization of Eastern Europe is full and complete. Hence, is it safe to say that if the post-WWII Soviet occupation of Eastern Europe was overt and brutal, this one is subtle but subversive and deeply corrosive?
The key (nonintentional) consequence of the Soviet occupation was that the Eastern European states –as a sort of their tacit, firm but low-tempered rebellion – preserved their sense of nationhood. However, they had essential means at disposal to do so: the right to work was highly illuminated in and protected by the national constitutions, so were other socio-economic rights such as the right to culture, language, arts and similar segments of collective nation's memory. Today's East, deprived and deceived, silently witnesses the progressive metastasis of its national tissue.
Ergo, euphemisms such as countries in transition or new Europe cannot hide a disconsolate fact that Eastern Europe has been treated for 25 years as defeated belligerent, as spoils of war which the West won in its war against communist Russia.
It concludes that (self-)fragmented, deindustrialized and re-feudalized, rapidly aged rarified and depopulated, (and de-Slavicized) Eastern Europe is probably the least influential region of the world – one of the very few underachievers. Obediently submissive and therefore, rigid in dynamic environment of the promising 21st century, Eastern Europeans are among last remaining passive downloaders and slow-receivers on the otherwise blossoming stage of the world's creativity, politics and economy. Seems, Europe still despises its own victims…
Terra nullius
Admittedly, by the early 1990s, the 'security hole'– Eastern Europe, has been approached in multifold fashion: Besides the (pre-Maastricht EC and post-Maastricht) EU and NATO, there was the Council of Europe, the CSCE (after the 1993 Budapest summit, OSCE), the EBRD and EIB. All of them were sending the political, economic, human dimension, commercial signals, assistance and expertise. These moves were making both sides very nervous; Russia becoming assertive (on its former peripheries) and Eastern Europe defiantly dismissive.  Until this very day, each of them is portraying the NATO enterprise as the central security consideration: One as a must-go, and another as a no-go.
No wonder that the absolute pivot of Eastern Europe, and the second largest of all Slavic states – Ukraine, is a grand hostage of that very dilemma: Between the eastern pan-Slavic hegemony and western 'imperialism of free market'.  Additionally, the country suffers from the consolidated Klepto-corporate takeover as well as the rapid re-Nazification.
For Ukraine, Russia is a geographic, socio-historic, cultural and linguistic reality. Presently, this reality is far less reflected upon than the seducing, but rather distant Euro-Atlantic club. Ukraine for Russia; it represents more than a lame western-flank' geopolitical pivot, or to say, the first collateral in the infamous policy of containment that the West had continuously pursued against Russia ever since the 18th century.
For Moscow, Kiev is an emotional place – an indispensable bond of historio-civilizational attachment – something that makes and sustains Russia both Christian and European. Putin clearly redlined it: Sudden annexation of Crimea (return to its pre-1954 status) was an unpleasant and humiliating surprise that brought a lot of foreign policy hangover for both the NATO and EU.
Nevertheless, for the Atlantist alarmists (incl. the Partition studies participants and those working for the Hate industry), military lobbyists and other cold-war mentality 'deep-state' structures on all sides, this situation offers a perfect raison d'etre.
Thus drifting chopped off and away, a failed state beyond rehabilitation,  Ukraine itself is a prisoner of this domesticated security drama. Yet again, the false dilemma so tragically imploded within this blue state, of a 50:50 polarized and deterritorialized population, over the question where the country belongs – in space, time and side of history. Conclusively, Eastern Europe is further twisting, while gradually combusted between Ukrainization and Pakistanization.  The rest of Europe is already shifting the costs of its own foreign policy journey by 'fracking' its households with a considerably (politically) higher energy bills.
Earlier version of the text was published by the Vision & Global Trends