Modi's Extremist India: Negation of Gandhi's Policy of Tolerance
India, claiming to be largest democracy and a secular country has become a hell for religious minorities as well as lower caste Hindus since Modi government came into power. Modi Administration has not only revived the concept of Hindutva to convert the country into a Hindu state but also started persecution of religious minorities especially of Muslims besides targeting lower caste Hindus – Dalits and Sikhs. This is in a clear contrast to Mahatuma Gandhi's vision of India. Gandhi's vision of the ideal society was that of a non-violent and democratic social order in which there would be a just balance between individual freedom and social responsibility. He had a very high regard for the place of ideals in human life. Without ideals, he said, life could have no meaning because there would be no goals towards which human endeavor could be directed. In Gandhi's ideal society, satyagraha is particularly stressed as a means (which he describes as "love force" or "soul force").
This force, he wrote, is indestructible and the force of arms is powerless when matched against the force of love or the soul. He admits that there was no historical evidence of any nation having risen through the use of this force. It is in this sense that Gandhi puts so much emphasis on gradual, peaceful, non-violent change. He believed that a new social order could not be forced; if change was brought through force, it would be a remedy worse than the disease. Gandhi did not wish to slacken the pace of change, but it had to be an organic growth, not a violent superimposition. The organic growth itself was to result in a thoroughgoing, radical social reordering.
The incumbent Government of BJP / RSS under Modi has not only vanished the concept of Bapu (Gandhi) regarding secular and tolerant India but has also surpassed all the records of state sponsored atrocities upon religious as well as social minorities particularly Muslims of Kashmir.  In Indian Held Kashmir (IHK) in every alternate day there are incidents of gashing of eyes, chopping off vital body-parts, use of ever-new methods of persecution during unending curfews including gang-rapes, burning of the agitators alive, torching of their villages along with crops and destruction of their business as well as economic life in utter defiance of international human rights laws. India is also attempting to change the demography of Kashmir and resorting to killing the Muslim population and allowing settlements of non-Kashmiris in IHK especially Hindus. It is pertinent to mention that on 14 June 2018, UN's High Commissioner for Human Rights Zeid Ra'ad Al Hussein, released first ever report on the "human rights situation" in Jammu and Kashmir from July 2016 to April 2018 based on "allegations of widespread and serious human rights violations were received, notably excessive use of force by Indian security forces that led to numerous civilian casualties". The Office of the High Commissioner of Human Rights (OHCHR) Zeid Ra'ad Al Hussein "called on Indian security forces to exercise maximum restraint, and strictly abide by international standards governing the use of force when dealing with future protests." He also advised that "It is essential the Indian authorities take immediate and effective steps to avoid a repetition of the numerous examples of excessive use of force by security forces in Kashmir". UN secretary general Antonio Guterres had backed the human rights commissioner.
Although India's constitution supposedly protects freedom of religion and prohibits discrimination based on one's faith, instances of violence against religious minorities have been increasing in recent years. A report by the United States Commission on International Religious Freedom (USCIRF) includes numerous examples of persecution and claims that "members of the ruling party have ties to Hindu extremist / terrorist groups implicated in religious freedom violations, used religiously divisive language to inflame tensions, and called for additional laws that would restrict religious freedom." Several Indian states enforced anti-conversion laws that mandate investigations into conversions out of Hinduism. These laws are "only concerned about conversions away from Hinduism" and "create a hostile and, on occasion, violent environment for religious minority communities because they do not require any evidence to support accusations of wrongdoing." In practice, these laws have had violent consequences. In July 2016, for example, a Pentecostal minister was abducted and beaten — and authorities arrested the minister "on the basis of the state's anti-conversion law." Cases of attempted forced conversion to Hinduism have also come to light. A few months prior, the RSS radical activists "reportedly placed sign boards in railway stations throughout India that said Christians had to leave India or convert to Hinduism or they will be killed by 2021." Even Amendments are being undertaken in text books and school syllabi such as "non-vegetarians are prone to social mal-practices, Muslim leaders' were barbaric, Christians are anti nationals and creation of Pakistan did not lead to converting Indian Muslims into patriots; they are still a menace".
In addition to religious persecution, social discrimination is also prevailed in India. Dalit people are considered 'untouchable'; higher caste people would not marry a Dalit, invite them into their home or share food with them. Dalit children sit separately from other children in schools. Almost 1 out of every 3 govt schools in rural areas prohibits children from sitting together. Dalits are prevented from entering police stations in 27.6% of rural villages, Public health workers refuse to enter Dalit homes in 1 out of 3 rural villages, almost half of Dalit villages are denied access to water sources, Dalit and non-Dalit people cannot eat together in 70% of rural villages. Besides, it is reiterated that India under the guise of democracy and secularism not only projecting Hindutvabut also using brutal force ruthlessly against any move to free Assam, Kashmir, Khalistan, Mizoram, Nagaland, Tamil Nadu and Tripura where movements of liberation continue in one or the other form. It must be noted that India is the most vulnerable country for women as incidents of rape with minority women even foreigners are very frequent. And government's patronization of Hindu extremism and persecution of minorities are leading the India towards anarchy. Seeking a closer relationship with a country permeated with nationalist-fueled religious persecution would damage the moral force behind America's campaign to limit China's expansionism. The US State Department's most recent International Religious Freedom report for India reveals that Christians have faced "an increase of harassment and violence, including physical violence, arson, desecration of churches and Bibles, and disruption of religious services." Moreover, "local police seldom provided protection, refused to accept complaints, and rarely investigated incidents" of persecution.
Religious minority groups in India are consistently subjected to inhuman and intolerant treatment at the hands of growing violent and extremist Hindu majority. Violence and denial of constitutional rights are the usual tools with which Indian minorities are preyed by extremist Hindu majority. In latest incidents, skins of the heads of two scheduled caste leaders of Bahujan Samaj Party were peeled off by some villagers in Shivpuri district, Madhya Pradesh. A 15-year-old-girl lodged a rape case against a Hindu extremist in Chhattisgarh's Kanker district. Under "Cow politics" Madhya Pradesh CM Shivraj Singh Chouhan announced for formation of new ministry to "serve cow". With the rise of BJP, comfort and freedom of action for affiliated Hindu extremists groups like RSS, Shiv Sena, Vish'a Hindu Parsihad (VHP) etc have also increased.
Mahatuma Gandhi's India turned into "Modi's fascist India". Since the election of Aditya Yogi (an extremist Hindu) as UP CM, fascist India is finding strong colors than before. The wave of Hindu extremism started with increasing activities of RSS, Shiv Sena and other extremist outfits. Sangh Parivar proclaims an ideology of "Hindutva," with an agenda of subjugating or driving out Sikhs, Muslims, Christians, other communities. Dharm Jagran Smiti (DJS) leader Rajeshwar Singh had threatened to Hinduize India by 2021 by expelling or re-converting Muslims and Christians people. Indian leadership is circumventing the fomenting concerns at the national, regional and international levels by raising stage managed activities. The threat has started its manifestation in many shapes. Schools and other educational institutions including Curriculum is being systematically Hinduized, followed by ban on "Beef", despite being the biggest beef exporter country.
Muslims face massacres, Christians are subjected to vandalism of Churches and rape of elderly Nuns, Sikh community is being suppressed in the name of Khalistan, etc. and denied separate socio-religious status, whereas, Scheduled castes and other communities face different intimidating tactics at the cruel and barbaric hands of upper class Hindus.Hindu extremist country in a progressing region will pose serious threat and challenge to the regional peace and security. International community should end its slumber and remain cautious for another kind of looming threat in the shape of Hindu fanaticism. The snow balling threat to religious minorities by fanatic and aggressive Hindu fundamentalism has raised serious doubts among the international community regarding the secular outlook and democratic claims of India. It should be understood that any kind of support to India will be inadvertent support for Hindu extremism. International players need to take cognizance of the situation and initiate measures to control "Hindu extremism" as a potent threat to the peace, stability and progress of the region. Otherwise, India is likely to emerge as a serious threat to the global peace.
Accusations to Acknowledgement: The Battle of Article 63 A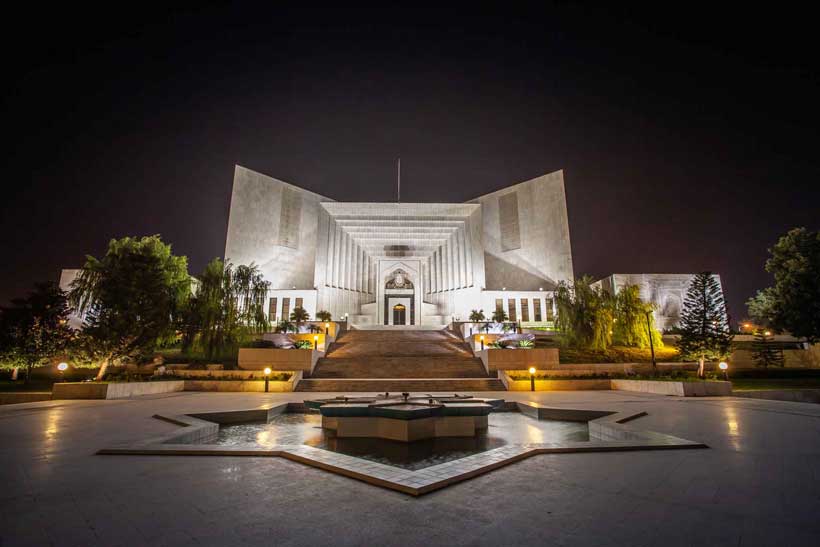 The weather is heating up. As the May is ending, Political temperatures are soaring. The fate regarding the country's political and economic stability will be measured in the upcoming days. Earlier, PDM built momentum by taking on institutions. Maryam Nawaz raised the temperature by targeting key personalities and institutions. Allegations were bursting against the institutions in all dimensions. Today, we witness reversal of roles. Accusations have been outflowing in every Jalsa by PTI. But now suddenly, the "accusations" turned into "acknowledgment". "Complaints" started transforming into "Compliments". Is it the change of narrative? Is it another U-turn? Or is it the restoration of confidence in the institutions? Where will this chaos end?
The Supreme Court's "decision" or as they say "opinion" or "binding" on Article 63 A has raised some pertinent questions on the status of CM Punjab election? In the interpretation of Article 63 A of the constitution, the Supreme court categorically condemns the practice of horse trading by calling it "a cancer afflicting the body politic". Supreme Court in its decision of 3-2 rejected the vote count of these dissident members against the party directives. So the future of the Chief Executive of Punjab is now under threat because it is contrary to what happened in National Assembly. The political instability continues and the situation is messy.
In light of this verdict, Hamza has a support of 172 MPAs in Punjab assembly but at the same time, he also has 4 dissenting members which draws the figure to 168. Now further moving ahead, PTI and alliance also has a collective figure of 168 votes minus 21 dissenting members. The situation here in Punjab is way too complex now. A support of 186 members is required for a clear majority in Punjab assembly to formulate a government. This current Punjab government can either fall through a governor led vote of no confidence or a Supreme court order. The governor even has a right to dissolve the assembly with his discretionary powers according to Article 112 (2) of the constitution. Supreme Court has already made its decision on cross voting against Party fiat. Now legal experts are interpreting the decision in their own dictionaries. What will happen in Punjab? What will happen on the federal level? Will there be an election call? If so, what will be the care taker setup? Will there be a fresh mandate? Who will make the hard economic decisions? Lot needs to be answered in these crucial times.
From "My judges disappointed me" to "Thankyou Supreme Court", a lot has happened and a lot is ready to take place. Islamabad is full of gossips, interpretations, whispers and predictions these days. There is something seething under this political turmoil. The Red zone is under a lot of pressure whether politically or economically. Pre – Elections, Elections and then Post elections, we have a lot of consequences of a lot of hard decisions. But hard decisions need to be taken. Question is who is ready to make the hard choices? Be Afraid!!
The sizzling "Political Matrix"; What will happen now?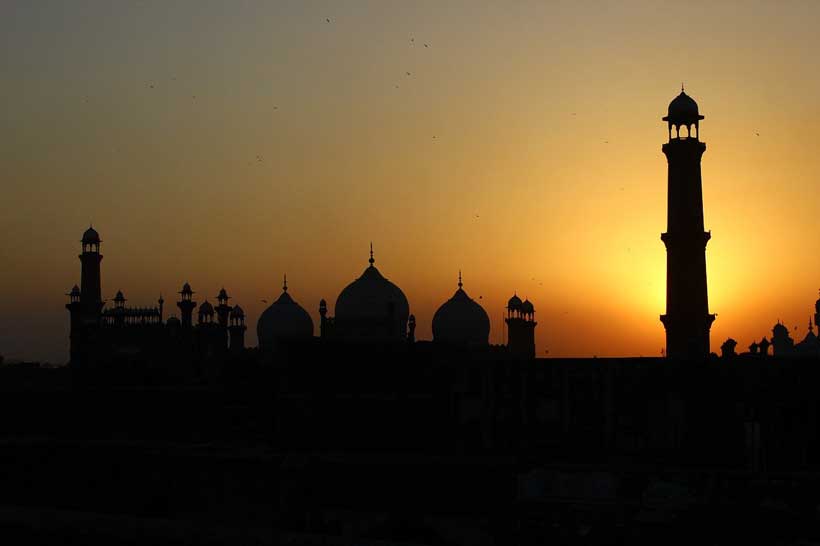 Politics in Pakistan is unfortunately leaving scars that will fade away not that easily. Islamabad today is wrapped in thick political clouds since past few weeks. These last few weeks have altered all assumptions and calculations in the national political matrix. While the political landscape today is sizzling with intensity, aggression and strain the economy is shattering every day. Who is to blame for? What will happen now? And will sanity prevail?
The entire edifice of the "conspiracy mantra" which even made PTI commit violation of the constitution stands demolished today. It was one of the worst advices Imran khan could ever get from his party among the list of many others. Sadly he made his entire politics captive to this conspiracy myth. But today no one questions them on the impact it had on our foreign policy. US today feels betrayed, Saudis not ready to give aid, Chinese worried about their stakes and it continues. So diplomatically this conspiracy mantra has damaged Pakistan like anything.
Imran Khan's followers see nothing wrong in what he says and what he does. They absolutely reject all the facts, all the logics and embrace the rhetoric which is fuelling more today with a greater intensity. Imran khan is leading this campaign more aggressively. Khan very well knows that bringing large crowds to Islamabad will have an impact only if there is some kind of aggression. The leaders on different occasions already hinted towards an aggressive March. He very well realizes that the figure of 2.5 Million is unrealistic but keeping in view the size of Islamabad, 0.1 Million crowd will even be perceived as a bigger crowd. So can he force the early elections at this stage? How will the government react to it? For instance let's accept this narrative that the pressure of crowd aids PTI in getting an early election call and PTI wins it. So now what next? How will you deal with the mighty US? The economy is already sinking. You need aid to feed it but no one is providing you that. Then how will you stop dollar from going above 200? How will you provide relief from the soaring fuel prices when you won't have money for a subsidy even? Forget about one lakh jobs and 50 lakh houses.
From the past few weeks we haven't heard any PTI leader telling any economic plan or any diplomatic plan to revive relations. How will you deal with the IFI's, World Bank & IMF when they're all US controlled and as per your narrative you won't accept "Amreeka ki Ghulami" or USA's dictatorship.
So now what options the present regime has? The government would of course like to stop this building dangerous momentum of "Azadi March". They would not like any big clash in Islamabad which results in bigger mess and chaos. The PDM government also has a much bigger fish to deal with, the same sinking economy. They came into power with this narrative to fix economy as former Premiere was unable to do it. The key cabinet members made more than two different official visits. The instructions are coming from London today as a decisive power so who will run the government? Who will run the system? Will the IMF aid? What will be the upcoming budget about? This upcoming budget is a bigger risk for this government along with an already announced to Long march call. Khan has already played a dangerous narrative especially with the blame of another conspiracy being made about his Life.
The stakes, the narrative and the politics of every party is at risk today. But above that, Pakistan is at risk. The dread is in the air. The end of May will be heated ferociously in Islamabad, whether politically or meteorologically.
Sri Lankan economic crisis and the China factor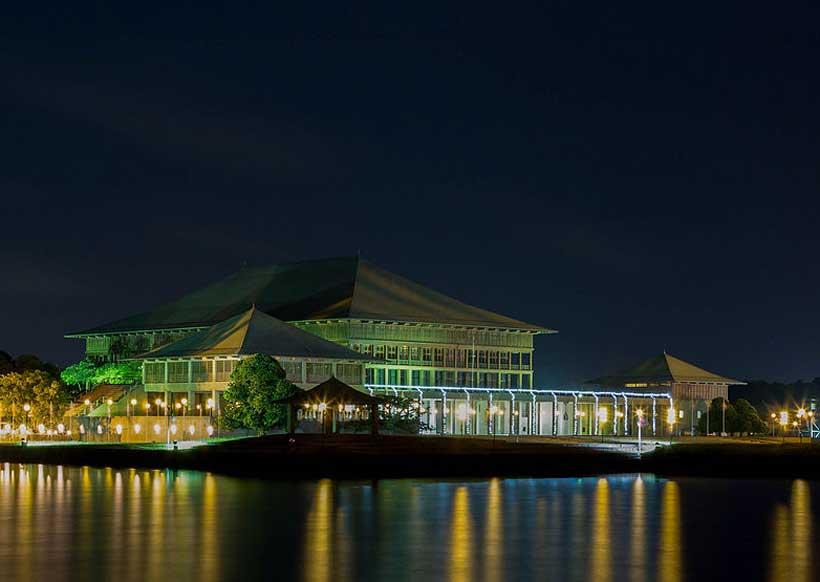 After the resignation of Mahinda Rajapaksa, Ranil Wickremesinghe, who is the sole member of the United National Party (UNP), was sworn in as Sri Lankan Prime Minister on Thursday, May 12, 2022. Wickremesinghe will be holding the position of Sri Lankan PM for the sixth time. While the new Sri Lankan PM is a seasoned administrator, the task of restoring even a modicum of normalcy to the island nation's economy, which is currently facing its worst economic crisis since its independence in 1948 seems to be a Herculean task (Wickremesinghe has clearly indicated, that his first task will be ensuring the supply of electricity, diesel and petrol to the people).
The grave economic crisis, which has resulted in acute shortage of food and essential commodities have brought ordinary people on the roads and demonstrations have resulted in violence and loss of lives (the Sri Lankan President had to declare a state of emergency twice first last month and then earlier this month). There had been a growing clamor for the resignation by President Gottabaya Rajapaksa but Wickremesinghe was sworn in after the exit of Mahinda Rajapaksa (protests have been carrying on even after the swearing in of Wickremesinghe)
During his previous tenure, Wickremesinghe had tried to reduce Sri Lanka's dependence upon China, and in his current tenure he will be compelled to do the same. He had also been critical of the previous government for not approaching the IMF for assistance (Wickremesinghe has been repeatedly accused of being pro-west and having neoliberal leanings by many of his political opponents).
It would be pertinent to point out, that the PM had also batted for a coordinated regional response, by SAARC vis-à-vis the covid19 pandemic. The new Sri Lankan PM has also been an ardent advocate of improving ties with India.
While it is true, that Sri Lanka finds itself in the current situation due to economic mismanagement and excessive dependence upon the tourism sector (which faced a severe setback as a result of covid 19), it is tough to overlook the level of debts piled vis-à-vis China, and the fact that the Island nation was following China's model of economic growth with a focus on big ticket infrastructure projects.
Another South Asian nation — Pakistan which witnessed a change last month where Shehbaz Sharif took over as Prime Minister, replacing Imran Khan, also faces daunting economic challenges. Pakistan's foreign exchange reserves were estimated to be a little over $ 10 billion on May 6, 2022 and the Pakistani Rupee fell to its all time low versus the US Dollar on Thursday, May 12, 2022. Shehbaz Sharif ever since taking over as PM has repeatedly reiterated the importance of Pakistan's ties with China and the Foreign Minister Bilawal Bhutto in a conversation with his Chinese counterpart alluded to the same, with Pakistan's Foreign office in a statement released after the conversation between Bhutto and Wang Yi said:
"underscored his determination to inject fresh momentum in the bilateral strategic cooperative partnership and add new avenues to practical cooperation".
Yet, China has categorically said that it will not provide any financial assistance until Pakistan resumes the IMF aid program. Pakistan has been compelled to look at other alternatives such as Saudi Arabia and UAE, which have also said that without the revival of the IMF program aid will not be possible. Only recently, Chinese power companies functioning under the umbrella of the China Pakistan Economic corridor (CPEC) have threatened to shut down their operations if their dues (to the tune of 1.59 billion USD) are not cleared. China had also reacted very strongly to the terror attack on Karachi University in which three Chinese teachers lost their lives, this is the second such attack after 2021. China in recent years had also indicated to Pakistan, that it was not happy with the progress of the China Pakistan Economic (CPEC) project. The current government in Pakistan has repeatedly pointed to this fact.
One point which is abundantly clear from the economic crisis in Sri Lanka as well as the challenges which Pakistan is facing is that excessive dependence upon China has disastrous consequences in the long run. If one were to look at the case of South Asia, Bangladesh has been astute by not being excessively dependent upon China – it has maintained robust economic relations with India and Japan. Given the changing economic situation it is becoming increasingly important for developing countries, especially in South Asia, to join hands to confront the mounting challenges posed by excessive dependency upon China. US, Japan and western multilateral bodies and financial institutions need to find common ground and provide developing countries with an alternative economic narrative. It is also time for India along with other countries in the South Asian region to find common ground and focus on robust economic cooperation.