Modi's Extremist India: Negation of Gandhi's Policy of Tolerance
India, claiming to be largest democracy and a secular country has become a hell for religious minorities as well as lower caste Hindus since Modi government came into power. Modi Administration has not only revived the concept of Hindutva to convert the country into a Hindu state but also started persecution of religious minorities especially of Muslims besides targeting lower caste Hindus – Dalits and Sikhs. This is in a clear contrast to Mahatuma Gandhi's vision of India. Gandhi's vision of the ideal society was that of a non-violent and democratic social order in which there would be a just balance between individual freedom and social responsibility. He had a very high regard for the place of ideals in human life. Without ideals, he said, life could have no meaning because there would be no goals towards which human endeavor could be directed. In Gandhi's ideal society, satyagraha is particularly stressed as a means (which he describes as "love force" or "soul force").
This force, he wrote, is indestructible and the force of arms is powerless when matched against the force of love or the soul. He admits that there was no historical evidence of any nation having risen through the use of this force. It is in this sense that Gandhi puts so much emphasis on gradual, peaceful, non-violent change. He believed that a new social order could not be forced; if change was brought through force, it would be a remedy worse than the disease. Gandhi did not wish to slacken the pace of change, but it had to be an organic growth, not a violent superimposition. The organic growth itself was to result in a thoroughgoing, radical social reordering.
The incumbent Government of BJP / RSS under Modi has not only vanished the concept of Bapu (Gandhi) regarding secular and tolerant India but has also surpassed all the records of state sponsored atrocities upon religious as well as social minorities particularly Muslims of Kashmir.  In Indian Held Kashmir (IHK) in every alternate day there are incidents of gashing of eyes, chopping off vital body-parts, use of ever-new methods of persecution during unending curfews including gang-rapes, burning of the agitators alive, torching of their villages along with crops and destruction of their business as well as economic life in utter defiance of international human rights laws. India is also attempting to change the demography of Kashmir and resorting to killing the Muslim population and allowing settlements of non-Kashmiris in IHK especially Hindus. It is pertinent to mention that on 14 June 2018, UN's High Commissioner for Human Rights Zeid Ra'ad Al Hussein, released first ever report on the "human rights situation" in Jammu and Kashmir from July 2016 to April 2018 based on "allegations of widespread and serious human rights violations were received, notably excessive use of force by Indian security forces that led to numerous civilian casualties". The Office of the High Commissioner of Human Rights (OHCHR) Zeid Ra'ad Al Hussein "called on Indian security forces to exercise maximum restraint, and strictly abide by international standards governing the use of force when dealing with future protests." He also advised that "It is essential the Indian authorities take immediate and effective steps to avoid a repetition of the numerous examples of excessive use of force by security forces in Kashmir". UN secretary general Antonio Guterres had backed the human rights commissioner.
Although India's constitution supposedly protects freedom of religion and prohibits discrimination based on one's faith, instances of violence against religious minorities have been increasing in recent years. A report by the United States Commission on International Religious Freedom (USCIRF) includes numerous examples of persecution and claims that "members of the ruling party have ties to Hindu extremist / terrorist groups implicated in religious freedom violations, used religiously divisive language to inflame tensions, and called for additional laws that would restrict religious freedom." Several Indian states enforced anti-conversion laws that mandate investigations into conversions out of Hinduism. These laws are "only concerned about conversions away from Hinduism" and "create a hostile and, on occasion, violent environment for religious minority communities because they do not require any evidence to support accusations of wrongdoing." In practice, these laws have had violent consequences. In July 2016, for example, a Pentecostal minister was abducted and beaten — and authorities arrested the minister "on the basis of the state's anti-conversion law." Cases of attempted forced conversion to Hinduism have also come to light. A few months prior, the RSS radical activists "reportedly placed sign boards in railway stations throughout India that said Christians had to leave India or convert to Hinduism or they will be killed by 2021." Even Amendments are being undertaken in text books and school syllabi such as "non-vegetarians are prone to social mal-practices, Muslim leaders' were barbaric, Christians are anti nationals and creation of Pakistan did not lead to converting Indian Muslims into patriots; they are still a menace".
In addition to religious persecution, social discrimination is also prevailed in India. Dalit people are considered 'untouchable'; higher caste people would not marry a Dalit, invite them into their home or share food with them. Dalit children sit separately from other children in schools. Almost 1 out of every 3 govt schools in rural areas prohibits children from sitting together. Dalits are prevented from entering police stations in 27.6% of rural villages, Public health workers refuse to enter Dalit homes in 1 out of 3 rural villages, almost half of Dalit villages are denied access to water sources, Dalit and non-Dalit people cannot eat together in 70% of rural villages. Besides, it is reiterated that India under the guise of democracy and secularism not only projecting Hindutvabut also using brutal force ruthlessly against any move to free Assam, Kashmir, Khalistan, Mizoram, Nagaland, Tamil Nadu and Tripura where movements of liberation continue in one or the other form. It must be noted that India is the most vulnerable country for women as incidents of rape with minority women even foreigners are very frequent. And government's patronization of Hindu extremism and persecution of minorities are leading the India towards anarchy. Seeking a closer relationship with a country permeated with nationalist-fueled religious persecution would damage the moral force behind America's campaign to limit China's expansionism. The US State Department's most recent International Religious Freedom report for India reveals that Christians have faced "an increase of harassment and violence, including physical violence, arson, desecration of churches and Bibles, and disruption of religious services." Moreover, "local police seldom provided protection, refused to accept complaints, and rarely investigated incidents" of persecution.
Religious minority groups in India are consistently subjected to inhuman and intolerant treatment at the hands of growing violent and extremist Hindu majority. Violence and denial of constitutional rights are the usual tools with which Indian minorities are preyed by extremist Hindu majority. In latest incidents, skins of the heads of two scheduled caste leaders of Bahujan Samaj Party were peeled off by some villagers in Shivpuri district, Madhya Pradesh. A 15-year-old-girl lodged a rape case against a Hindu extremist in Chhattisgarh's Kanker district. Under "Cow politics" Madhya Pradesh CM Shivraj Singh Chouhan announced for formation of new ministry to "serve cow". With the rise of BJP, comfort and freedom of action for affiliated Hindu extremists groups like RSS, Shiv Sena, Vish'a Hindu Parsihad (VHP) etc have also increased.
Mahatuma Gandhi's India turned into "Modi's fascist India". Since the election of Aditya Yogi (an extremist Hindu) as UP CM, fascist India is finding strong colors than before. The wave of Hindu extremism started with increasing activities of RSS, Shiv Sena and other extremist outfits. Sangh Parivar proclaims an ideology of "Hindutva," with an agenda of subjugating or driving out Sikhs, Muslims, Christians, other communities. Dharm Jagran Smiti (DJS) leader Rajeshwar Singh had threatened to Hinduize India by 2021 by expelling or re-converting Muslims and Christians people. Indian leadership is circumventing the fomenting concerns at the national, regional and international levels by raising stage managed activities. The threat has started its manifestation in many shapes. Schools and other educational institutions including Curriculum is being systematically Hinduized, followed by ban on "Beef", despite being the biggest beef exporter country.
Muslims face massacres, Christians are subjected to vandalism of Churches and rape of elderly Nuns, Sikh community is being suppressed in the name of Khalistan, etc. and denied separate socio-religious status, whereas, Scheduled castes and other communities face different intimidating tactics at the cruel and barbaric hands of upper class Hindus.Hindu extremist country in a progressing region will pose serious threat and challenge to the regional peace and security. International community should end its slumber and remain cautious for another kind of looming threat in the shape of Hindu fanaticism. The snow balling threat to religious minorities by fanatic and aggressive Hindu fundamentalism has raised serious doubts among the international community regarding the secular outlook and democratic claims of India. It should be understood that any kind of support to India will be inadvertent support for Hindu extremism. International players need to take cognizance of the situation and initiate measures to control "Hindu extremism" as a potent threat to the peace, stability and progress of the region. Otherwise, India is likely to emerge as a serious threat to the global peace.
Curfewed Night- Book Review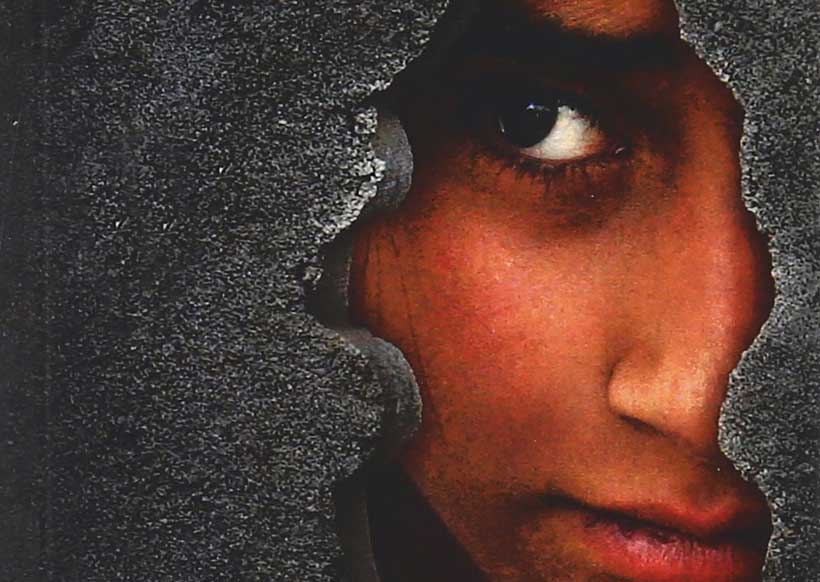 Curfewed Night by Basharat Peer, Vintage by Random House India, 2009
Kashmir – A Paradise Lost?
In 'Curfewed Night', Basharat Peer, launches his core narrative, with the remark, that it was from a very early age that he had a "sense of the alienation and resentment that most Kashmiri Muslims felt and had against Indian rule" (p.11). It is from this vantage point that the reader is catapulted in to an evocative account of a Kashmir he knows (so intimately), in a style which seamlessly switches between nostalgic reminiscing and straightforward reportage. As he tells us, it was the absence of "books about the Kashmiri experience" (p.95) which invoked in him the desire to "write about the people and places that had haunted him for years" (p.96). Basharat spent his formative years under the watchful eyes of his grandfather enjoying the company of books introduced to him by his father. It was January 1990, when he was 13 years of age that his war of adolescence began and events were set in motion which were to change Kashmir forever.
In this intensely personal account of Kashmir, Basharat, goes on to describe the transformation of Kashmir from a land of immense natural beauty, into one where "armoured cars and soldiers" (p.229) were now casting an ominous shadow on the once idyllic landscape. According to him, the night of January 20,1990 marked a watershed in the Kashmiri demand for freedom, from an oppressive central government. On that night the paramilitary had come down heavily to crush what was seen to be an "incipient rebellion" (p.14) and the infamous Gawkadal Bridge massacre was to follow just a day later(Haq, 2019). Starting with the consequent spurt in growth of home grown militancy under the aegis of the pro-independence JKLF, he in the course of the book then traces the changing complexion and complexity of militancy as it moved to one which endorsed a pro-Pakistan stand as advocated by Hizbul Mujahideen and later the Lashkar-e-Toiba and Jaish-e-Mohammed. As a concomitant we are exposed to his references to the growing presence of the Indian Armed Forces and the consequent, at times unspeakable atrocities.
While still in school, Basharat Peer, could have said to have been lucky when he heeds the words of his grandfather, who tells him that "you don't live long, in a war son"(p.28). This takes place when he aspires to join the militants in a moment of boyish hero worship, only to be thwarted in his attempt through active intervention by his family. The irony lies in the fact that in the same time frame, Tariq, his cousin meets a violent end after having embraced militancy. This inevitability of a violent end, in case of militancy, is later underlined by Basharat when he mentions that, "even Yusuf had not gotten out alive" (p.221). Yusuf was his childhood acquaintance who had various dalliances with the law, militancy and politics before being gunned down. It is indeed thought provoking and sad to find that the graves of those killed in the conflict were mostly those of the young, really young.
With this early brush with militancy, it is not long before, Basharat is sent away to study at the Aligarh Muslim University followed by enrolment at a university in Delhi. This leads him to a job as a reporter and a mellowing phase in his personal development when he discovers, the "various Indias that existed" (p. 69). All along visiting and keeping in touch with the valley it is a militant attack on his parents which unnerves him and prompts his return to the valley after having resigned from his job as a reporter. Wanting to write an intimate account of Kashmir, he now spends his time tracking down events and people with "militants and soldiers" becoming "ghost like presences"(p.206). This marks an extremely traumatic, tumultuous phase of intensely felt emotions, just as we are witness to the paralytic pain that engulfs him in his failed attempt to visit Kunanposhpora where twenty women were raped by armed forces.
There is also a sense of the tragic especially in the latter half of the narrative, when Basharat poignantly reminds us (repeatedly)of the tremendous human cost brought upon his beloved valley which gradually became a conflict zone before his very own eyes. Whether it is the reference to the 'Association of the Parents of the Disappeared' (p.132) or his schoolmate Mubashir's falling victim to a grenade attack as an innocent bystander, the pain is searing. Even his own grandfather's brother Nabi suffers from "fear and paranoia" (p.77) after his brush with militants and is resigned to taking anti-depressants in order to cope with the trauma. This psychological distress does not take sides and even an army officer is quoted to say, "I was a different man before I joined the force and came to Kashmir" (p.232). It is no wonder that Basharat writes sub consciously or otherwise about the "violence of a shoe brush" and his aeroplane is seen to execute a "violent sprint on the runway" (p. 235).
All said and done, whatever one's political orientation, 'Curfewed Night', is undeniably a rich tapestry of reportage, personal experiences, reminiscences while at the same time it works as a social commentary on the Kashmir of our times. Basharat Peer does not always shy away from the unpleasant, though his narrative does shy away from digging deeper in to some uncomfortable truths like the forced migration of 100,000 or more Kashmiri Pandits following the events of the night of January 19,1990 (India Today , 2016). Also brushed aside is the role played by Pakistan when it meddles in matters of the sovereign state of India through its active and complicit involvement in an ongoing state sponsored proxy war(Towle, 1981).
To end on a more positive note, looking to "return, leave, return, leave, and return again" (p.234), an emotional Basharat looks for erasure of the "lines of control" (p.239) and a return to a world where individuals are not just suspects or military targets. He does indeed sum it up so well with his heart rending expression of the hope that the war in his valley "would disappear like footsteps on winter snow"! (p.223)
Proxy War and the Line of Control in Kashmir
Who has not heard of the Vale of Cashmere, with its roses the brightest that earth ever gave.–Thomas Moore
The Backdrop
Kashmir has a way of arousing strong emotions, even among those like the Irish poet Thomas Moore, who never set foot on its soil. At the time of partition of British India, Kashmir was one of the largest princely states and like the rest of the princely states, it had the option of joining either of the two dominions of India and Pakistan or else declare independence. Maharaja Hari Singh of Kashmir had a similar choice to make but unable to take a stand he chose to sign a Standstill Agreement with Pakistan in order to buy time. India delayed signing such an agreement. It was following this agreement, that Pakistan with an eye on taking over Kashmir, started to act up and enforced a virtual economic blockade of this landlocked state, in a bid to force the Maharaja to accede to Pakistan (Singh, 1989).
The Maharaja desperate for supplies turned to India for help and matters soon took a turn for the worse, when Pashtun Tribals funded and equipped by Pakistan, invaded Kashmir, in October 1947(Haque, 2010). Facing imminent takeover of his state, Hari Singh again turned to India for help, but the Indian Government expressed its inability to intervene militarily in the absence of an Instrument of Accession. The Maharaja had dithered for too long to his detriment, he then signed the agreement and Indian troops were airlifted to the valley, immediately. The Indian Army successfully routed the tribal force,code named 'Operation Gulmarg',and it was the Pakistani Army which now took up the slack and stepped in continue the battle.
With winter creeping in, fighting was resumed only in the spring of 1948. It was to be almost a year before a UN sponsored cease fire took effect in January 1949, and the cease fire line became the de facto border pending resolution of the dispute. In retrospect, the Pashtun invasion was in effect the first proxy war waged by Pakistan and the resulting cease fire line was to become the Line of Control in a later 'avatar'. It is in the context of Kashmir that we shall examine the coming in to being of these twin concepts of 'Line of Control' and 'Proxy War' and see how they created and shaped the flow of events as they un folded, in the intervening decades. Also examined, will be the role of the two state actors in a bid to identify likely outcomes and possible course corrections.
Proxy War and Kashmir
Proxy wars cannot be understood, unless they are placed in the context of their existence and usage. For Pakistan, the benefit in this manner of engagement, lies not only in its deniability (for political reasons) but also because it minimises the chances that such a conflict could escalate into a full blown act of war (Byman, 2018).
As an added corollary, there is the added incentive of reduced financial and human costs. Contextually, of even more significance, is the fact that India has military superiority which Pakistan would find hard to counter, if it were to engage in direct combat in a bid to annex Kashmir. Moreover, from a strategic point of view, when Pakistan plays the religion card for motivation, the results exceed expectations as it radicalises Islam in a Kashmir which originally subscribed to Sufi Islam. The incentive of 'Azaadi' is just a metaphor for annexation.
In Kashmir, there is a chain of causality, that began when, Major General Akbar Khan, a serving Pakistani Army officer, used Pashtun Tribals to stage an armed insurrection in Kashmir in October 1947 (Haque, THE KASHMIR CONFLICT: WHY IT DEFIES SOLUTION, 2010). The tribals in this operation were the first in a long list of non -state actors used by Pakistan in the relentless proxy war being waged, across the line of control, till today. Praveen Swami chooses to call this an "informal war" and rightfully says it has had a greater impact than both the 1947 and 1965 wars, as it set the stage for a seemingly endless engagement (Talbot, 2007).
Line of Control and Kashmir
In international parlance there was no such term like the line of control, until it was coined in 1972, when the Simla Accord was signed between India and Pakistan, after the post war (1971) negotiations between the two countries. The physical origins of the line of control, date back to the first Indo-Pak war in 1947, an invasion, gone wrong. Pakistan had committed this act of aggression, covert and overt, in spite of having signed a standstill agreement with the Maharaja of Kashmir, and for no identifiable reason except to further Jinnah's interpretation of the Two Nation Theory. In spite of speculation about the exact timing of the signing of the Instrument of Accession by the Maharaja, the fact remains that Indian troops intervened with this accession instrument in place and the UN mediated a cease fire between the two countries and the cease fire line was formalised in a Karachi agreement signed in July 1949. Approximately one third of Kashmir was now with Pakistan and India had the balance two thirds. In the following years, there were three major wars with Pakistan and out of them it was the 1971 war which metamorphosed the cease fire line in to the Line of Control (LOC), as part of a larger political settlement. This line of control was in effect 'cordon sanitaire' based on military realities and political exigencies. Virtually unaffected by the wars of 1965 and 1999, the 742 km LOC still traverses majorly mountainous terrain with the Siachen Glacier as its end point. It has now been fenced over much of its length to discourage infiltration from Pakistan.
Proxy War and Line of Control
In Juxtaposition
Regardless of nomenclature, with the war of 1947, the matters of proxy war and the line of control, became inextricably linked to the very existence of the countries of India and Pakistan. Just like the first war of 1947, Pakistan, unsuccessfully tried the proxy route again in 1965, with 'Operation Gibraltar' but the infiltrators could not garner local support and 'conventional' war broke out. The UN then negotiated a cease fire, and the Tashkent Agreement restored the sanctity of the 1949 cease fire line. In subsequent years, the 1971 war mutated the cease fire line, in to the LOC, and this war was more to do with the liberation of East Pakistan, anyway. Finally, it was Zia, who ultimately formalised this bid to "bleed India with a thousand cuts"(Katoch, 2013). The juggernaut he set rolling in 1988, never quite stopped and the Kargil war of 1999, was to see the pattern repeated, in terms of the use of non-state actors.
In the intervening years, since, only the 'face' of proxy war has changed and evolved, the heavily militarized LOC is a constant. To start with, in the eighties, it was the pro-independence JKLF with indigenous recruits, which held sway, only to be replaced by a pro-Pakistan, Hizbul-Mujahideen and later the Lashkar-e-Taiba and Jaish-Mohammed. Even now, the youth of Kashmir, is being radicalised and trained in Pakistan Occupied Kashmir, for 'Jihad', but 'terrorism fatigue' is setting in. Militants are losing support of the local population, more and more, just as Pakistan uses its Afghan experience to use different nationalities as cannon fodder. Peace talks make no headway in this paradigm and there are no winners in this war, social and economic development is the casualty, damaged goods abound amongst the public and the security forces, alike.
In Search of a Settlement
Taking the time of partition as a point of reference, Pakistan was convinced in its mind that given geographical contiguity, and the fact that the state was predominantly Muslim, Kashmir should be its own. Clearly this was a political issue which Pakistan turned in to a military conflict. From thereon, Pakistan's strategies ensured that the situation was turned in to a regional conflict with international dimensions. So much so Clinton referred to the LOC as the "most dangerous place in the world"(Popham, 2000). Playing its cards well, Pakistan turned a political stalemate in to a militaristic, socio-religious and political quagmire. With no noteworthy democratic institutions to speak of, Pakistan wants to liberate Kashmir, choosing to forget that accession was the instrument of choice when the princely states decided their fate at the time of partition. How was Kashmir's choice being invalidated if this was so.
Today, the Kashmir Valley is a land transformed. From a paradise of untold natural beauty, it is a landscape of concertina wire fences and concrete bunkers. Its residents are in a state of siege, emotionally scarred, unable to cast off the twin yokes of militancy and counter-insurgency, with the military and militants lurking at every corner (literally). Brutality abounds. Opportunistic politicians, flawed elections, corrupt bureaucrats, a protecting force which behaves like an occupation force, are faces of this brutality that have been unleashed on the people of Kashmir. This was not always so.
Clearly, somewhere along the way India lost her bearings. It failed to take in to account the aspirations of the people. Kashmirayat, was secular, but it was not taken seriously and it did not take much to ignite the flames of 'Azaadi' which almost engulfed the valley. The secular bond was broken with the forced migration of the Kashmiri Pundits out of the valley. Regardless of the prevailing political dispensation, over time, with the growth of militancy, repression was the dominant reaction and the 'mailed fist' gained precedence. Radicalised Islam began to replace Sufi Islam((RETD), 2018). Fear and suspicion ruled the psyche of the people. The youth felt disenfranchised. India had fallen in to the trap of enforcing a siege instigated by Pakistan. Kashmiris felt betrayed. Article 370 which granted unprecedented autonomy, had been diluted until it was just symbolic, when it was abrogated in 2019, by a fiercely nationalistic government which had only just snapped ties with an electoral partner perceived as soft on separatists.
Coming back to the time of independence, Dionisio Anzilotti, former President of the Permanent Court of International Justice, says that Pakistan's invasion in 1947 was "against all canons of international law" and "a clear violation of the Charter, the Security Council's resolution of 17 January, 1948" (Pan, 1998).Just as interesting is the fact that, the accession document is deemed to be legal under international law even if it is signed under duress(Ayoob, 1967). As for the oft touted failure to institute a plebiscite, the UNSC resolution signed by both countries, clearly calls for first off withdrawal of Pakistani troops from Kashmir, with India keeping its forces at a minimum. Pakistan will never pull back and the stalemate therefore continues.
Clearly, there is an impasse and an impossibility for either side to blink. In Pakistan, the army cannot possibly abandon a conflict through which it exercises control over the body politic that sustains its economic, political and economic interests. It is almost as if, Kashmir is the very reason for the existence of the army and for the public of Pakistan, Kashmir's liberation and annihilation of its bête noire, India, is the only national priority. Muhammad Shaffi Qureshi, a Kashmiri politician put it well when he said, that the Pakistan Army has "been feeding the tiger for a long time" for it to just walk away(Kifner, 2001). The danger in proxy warfare being that after a time proxies begin to "act according to their own interest and impulses"(Byman, ORDER FROM CHAOS Why engage in proxy war? A state's perspective, 2018)(ibid).Pervez Musharraf and others have realized this truth much to their chagrin.
India, too is riding its own tiger, as it is caught in a 'low-level equilibrium trap 'in terms of being, in a state of no war accompanied by no peace(Carciumaru, 2015). The fear being that any let up in military presence will escalate militancy. The abrogation of Article 370 and the division of the state of Jammu & Kashmir in to centrally administered divisions, has destabilized already vulnerable democratic processes, turning Kashmir in to a simmering cauldron. The current political dispensation at the centre is still going ahead andrapidly making changes in domicile laws, in a bid to alter the demographics of the region. Previous state governments had done this for different reasons when they allowed the settling of Rohingya refugees in Jammu and thereabouts, for obvious reasons. Admittedly, matters can take a serious turn from hereon, with resentment boiling over among the populace at large.
Attempting to deal with the abrogation of Article 370, Pakistan is consequently changing its strategy. A leaked policy document from the 'Green Book 2020',indicates that the proxy war will now move towards, a'non kinetic domain'(Osborne, 2020).Cyber warfare and psychological warfare being used to aid and abet a native uprising, so as to be able to defend Pakistan's position on international forums. With a defensive and weakened Pakistan, India, too must move differently and realize that it cannot have a decisive win against militancy, using brute force. With militancy, currently at an ebb, the time is in fact opportune to move towards a 'negotiated settlement' as the militants are politically discredited in a scenario where India has the moral high ground as it does not believe in building terror launch pads on its soil. Its people of Kashmir are decidedly at an advantage economically, when compared to their 'compatriots' across the LOC and they have a 'voice', in a country where rule of law still prevails. Aberrations like the AFSPA, can surface in any dispensation, you don't throw the baby with the bath water.
In Conclusion
Bashir Manzar wrote on twitter, "From Geelani to Farooq Abdullah, we have a luxury to say anything and everything against India, ridiculing it for rejecting our right of self-determination,independent Kashmir, autonomy, self-rule etc. But when Pakistan rejects all these things, we turn into non-speaking species. Are we more scared of Pakistan than India?"
Seven decades later, peace is still intractable in the Kashmir Valley.Violations across the line of control continue, by both sides and the proxy war initiated and sustained by Pakistan, has been a constant for long.Kashmir is ina 'mutually hurting-stalemate'(Carciumaru, Beyond the 'Low-Level Equilibrium Trap': Getting to a 'Principled Negotiation' of the Kashmir Conflict, 2015) (ibid).Perhaps, the most elegant solution to this imbroglio would be acceptance of the line of control as an international border with greater autonomy for Kashmir (as suggested by Farooq Abdullah)so that the people of Kashmir couldthen move on with their lives, which in a paradoxical manner seem to be in a state of suspended animation, as long as the conflict continues to play itself out. This is not utopian, all it needs is political will and some give and take(Sharma, 2017).
Increasing Need for Global Cooperation and Solidarity- Interview with Dr. Tandi Dorji
Covid-19 has invoked challenges worldwide that require us to formulate innovative solutions. Dr.Tandi Dorji , the foreign minister of Bhutan talks about the need to foster and increase transnational cooperation during these trying times.
Dr. Tandi Dorji has played a significant role in fostering Indo-Bhutan relations, and in the interview, he discussed future areas of collaboration, cultural understanding, and international engagement among the youth of the two countries. Having been a public health researcher before, Dr. Dorji reflects that the pandemic has rendered the population of Bhutan really vulnerable, and thinks that a challenge of such nature and scale can be surmounted only with global solidarity, cooperation and diligent efforts.
Some nations have a lot of financial, technical and human resources to tackle the pandemic, but others with weak public health systems and constrained by lack of resources cannot be sustained by sole efforts. There is a need to recognize this disparity and acknowledge that a weak link could jeopardize efforts aimed at global collaboration. Governments, health organizations, private sectors, scientists and researchers need to work with a common aim.
Countries that have research and financial capabilities need to come forward and support organizations like WHO that are responding to the current crisis through vaccine research. The collaborations in vaccine research need to be speeded up, and in order to make them more accessible and affordable for all countries, there needs to be a proper regulatory framework put in place.
This calls for a renewal in diplomatic efforts and increased funding programs by nations that already possess resources to tackle the crisis.
As someone who studied and lived in India for more than 15 years of his life, Dr. Dorji really appreciates the cultural richness and diversity present across states in India. He says that cultural understanding can play a very vital part in creating empathy within a population for the other side's paradigm and mindsets. Being informed of a person's or a culture's peculiarities enables us to comprehend them better.
Cultural differences, according to him, have not prevented people from working together. Rather, the fact that different countries in the past have come together under the purview of common international frameworks has provided opportunities to different cultures to reach out to one another, and to understand as well as accept the differences among them.
Dr. Dorji also believes that the principles and values that construct out society play a crucial role in informing our education system, so the need of the hour is to collectively create an environment that would make the youth feel more involved and develop the ability in them to engage in constructive discussion and exercise other forms of proactive citizenship, including in the areas of foreign affairs and international relations.
From politics to economics to health, the world has become a lot more interconnected than before, and to succeed in this global age it is very important to instil in students the ability to think globally, communicate across cultures, and act on issues of global significance; and while school education could play a role by incorporating foreign affairs and international relations in the curriculum, to foster greater awareness and intercultural empathy among nations we would also need to enable young minds to understand how the foreign policy objectives constructed by a nation affects their daily lives and the society at large.
More exchange programs between the schools and colleges of India and Bhutan in the fields of sports, culture and science and more youth-focused programs is one way to enhance the probability of intercultural understanding.
Dr. Dorji also says that India being one of the largest economies of the world, and predicted to become the second largest by 2050, there is much scope for collaboration between India and Bhutan within sectors such as Science, technology, tourism, Information technology, space and satellites, and pharmaceuticals. Indian investments in such sectors could be explored in the near future.
His Majesty the King of Bhutan (Jigme Khesar Namgyel Wangchuk) has particularly stressed the importance of STEM in harnessing technological advances, which can only happen by investing in these subjects. Economies are progressing and the world is gradually becoming more digital, so the national labour market is also going to require skills with an added emphasis on technical abilities, and it is highly important that our children are prepared to participate in discoveries and technologies that would unfold in future. One of them is space, and although Bhutan lacks resources and is a small country, it is important for more Bhutanese young people to realise the value of, and take up space studies.
The government, as per Dr. Dorji, shall be ready to encourage and promote the same.
Dr. Tandi Dorji concluded by saying that he appreciates the strong cultural heritage of India and how the country has managed to preserve and promote it.