Modi's Extremist India: Negation of Gandhi's Policy of Tolerance
India, claiming to be largest democracy and a secular country has become a hell for religious minorities as well as lower caste Hindus since Modi government came into power. Modi Administration has not only revived the concept of Hindutva to convert the country into a Hindu state but also started persecution of religious minorities especially of Muslims besides targeting lower caste Hindus – Dalits and Sikhs. This is in a clear contrast to Mahatuma Gandhi's vision of India. Gandhi's vision of the ideal society was that of a non-violent and democratic social order in which there would be a just balance between individual freedom and social responsibility. He had a very high regard for the place of ideals in human life. Without ideals, he said, life could have no meaning because there would be no goals towards which human endeavor could be directed. In Gandhi's ideal society, satyagraha is particularly stressed as a means (which he describes as "love force" or "soul force").
This force, he wrote, is indestructible and the force of arms is powerless when matched against the force of love or the soul. He admits that there was no historical evidence of any nation having risen through the use of this force. It is in this sense that Gandhi puts so much emphasis on gradual, peaceful, non-violent change. He believed that a new social order could not be forced; if change was brought through force, it would be a remedy worse than the disease. Gandhi did not wish to slacken the pace of change, but it had to be an organic growth, not a violent superimposition. The organic growth itself was to result in a thoroughgoing, radical social reordering.
The incumbent Government of BJP / RSS under Modi has not only vanished the concept of Bapu (Gandhi) regarding secular and tolerant India but has also surpassed all the records of state sponsored atrocities upon religious as well as social minorities particularly Muslims of Kashmir.  In Indian Held Kashmir (IHK) in every alternate day there are incidents of gashing of eyes, chopping off vital body-parts, use of ever-new methods of persecution during unending curfews including gang-rapes, burning of the agitators alive, torching of their villages along with crops and destruction of their business as well as economic life in utter defiance of international human rights laws. India is also attempting to change the demography of Kashmir and resorting to killing the Muslim population and allowing settlements of non-Kashmiris in IHK especially Hindus. It is pertinent to mention that on 14 June 2018, UN's High Commissioner for Human Rights Zeid Ra'ad Al Hussein, released first ever report on the "human rights situation" in Jammu and Kashmir from July 2016 to April 2018 based on "allegations of widespread and serious human rights violations were received, notably excessive use of force by Indian security forces that led to numerous civilian casualties". The Office of the High Commissioner of Human Rights (OHCHR) Zeid Ra'ad Al Hussein "called on Indian security forces to exercise maximum restraint, and strictly abide by international standards governing the use of force when dealing with future protests." He also advised that "It is essential the Indian authorities take immediate and effective steps to avoid a repetition of the numerous examples of excessive use of force by security forces in Kashmir". UN secretary general Antonio Guterres had backed the human rights commissioner.
Although India's constitution supposedly protects freedom of religion and prohibits discrimination based on one's faith, instances of violence against religious minorities have been increasing in recent years. A report by the United States Commission on International Religious Freedom (USCIRF) includes numerous examples of persecution and claims that "members of the ruling party have ties to Hindu extremist / terrorist groups implicated in religious freedom violations, used religiously divisive language to inflame tensions, and called for additional laws that would restrict religious freedom." Several Indian states enforced anti-conversion laws that mandate investigations into conversions out of Hinduism. These laws are "only concerned about conversions away from Hinduism" and "create a hostile and, on occasion, violent environment for religious minority communities because they do not require any evidence to support accusations of wrongdoing." In practice, these laws have had violent consequences. In July 2016, for example, a Pentecostal minister was abducted and beaten — and authorities arrested the minister "on the basis of the state's anti-conversion law." Cases of attempted forced conversion to Hinduism have also come to light. A few months prior, the RSS radical activists "reportedly placed sign boards in railway stations throughout India that said Christians had to leave India or convert to Hinduism or they will be killed by 2021." Even Amendments are being undertaken in text books and school syllabi such as "non-vegetarians are prone to social mal-practices, Muslim leaders' were barbaric, Christians are anti nationals and creation of Pakistan did not lead to converting Indian Muslims into patriots; they are still a menace".
In addition to religious persecution, social discrimination is also prevailed in India. Dalit people are considered 'untouchable'; higher caste people would not marry a Dalit, invite them into their home or share food with them. Dalit children sit separately from other children in schools. Almost 1 out of every 3 govt schools in rural areas prohibits children from sitting together. Dalits are prevented from entering police stations in 27.6% of rural villages, Public health workers refuse to enter Dalit homes in 1 out of 3 rural villages, almost half of Dalit villages are denied access to water sources, Dalit and non-Dalit people cannot eat together in 70% of rural villages. Besides, it is reiterated that India under the guise of democracy and secularism not only projecting Hindutvabut also using brutal force ruthlessly against any move to free Assam, Kashmir, Khalistan, Mizoram, Nagaland, Tamil Nadu and Tripura where movements of liberation continue in one or the other form. It must be noted that India is the most vulnerable country for women as incidents of rape with minority women even foreigners are very frequent. And government's patronization of Hindu extremism and persecution of minorities are leading the India towards anarchy. Seeking a closer relationship with a country permeated with nationalist-fueled religious persecution would damage the moral force behind America's campaign to limit China's expansionism. The US State Department's most recent International Religious Freedom report for India reveals that Christians have faced "an increase of harassment and violence, including physical violence, arson, desecration of churches and Bibles, and disruption of religious services." Moreover, "local police seldom provided protection, refused to accept complaints, and rarely investigated incidents" of persecution.
Religious minority groups in India are consistently subjected to inhuman and intolerant treatment at the hands of growing violent and extremist Hindu majority. Violence and denial of constitutional rights are the usual tools with which Indian minorities are preyed by extremist Hindu majority. In latest incidents, skins of the heads of two scheduled caste leaders of Bahujan Samaj Party were peeled off by some villagers in Shivpuri district, Madhya Pradesh. A 15-year-old-girl lodged a rape case against a Hindu extremist in Chhattisgarh's Kanker district. Under "Cow politics" Madhya Pradesh CM Shivraj Singh Chouhan announced for formation of new ministry to "serve cow". With the rise of BJP, comfort and freedom of action for affiliated Hindu extremists groups like RSS, Shiv Sena, Vish'a Hindu Parsihad (VHP) etc have also increased.
Mahatuma Gandhi's India turned into "Modi's fascist India". Since the election of Aditya Yogi (an extremist Hindu) as UP CM, fascist India is finding strong colors than before. The wave of Hindu extremism started with increasing activities of RSS, Shiv Sena and other extremist outfits. Sangh Parivar proclaims an ideology of "Hindutva," with an agenda of subjugating or driving out Sikhs, Muslims, Christians, other communities. Dharm Jagran Smiti (DJS) leader Rajeshwar Singh had threatened to Hinduize India by 2021 by expelling or re-converting Muslims and Christians people. Indian leadership is circumventing the fomenting concerns at the national, regional and international levels by raising stage managed activities. The threat has started its manifestation in many shapes. Schools and other educational institutions including Curriculum is being systematically Hinduized, followed by ban on "Beef", despite being the biggest beef exporter country.
Muslims face massacres, Christians are subjected to vandalism of Churches and rape of elderly Nuns, Sikh community is being suppressed in the name of Khalistan, etc. and denied separate socio-religious status, whereas, Scheduled castes and other communities face different intimidating tactics at the cruel and barbaric hands of upper class Hindus.Hindu extremist country in a progressing region will pose serious threat and challenge to the regional peace and security. International community should end its slumber and remain cautious for another kind of looming threat in the shape of Hindu fanaticism. The snow balling threat to religious minorities by fanatic and aggressive Hindu fundamentalism has raised serious doubts among the international community regarding the secular outlook and democratic claims of India. It should be understood that any kind of support to India will be inadvertent support for Hindu extremism. International players need to take cognizance of the situation and initiate measures to control "Hindu extremism" as a potent threat to the peace, stability and progress of the region. Otherwise, India is likely to emerge as a serious threat to the global peace.
The Making of Modern Maldives: A Look at Maumoon Gayoom
Authors: Srimal Fernando and Pooja Singh
Former Maldivian President Maumoon Gayoom occupies an important place in Maldivian political history largely because he guided this equatorial island nation to unprecedented levels of economic growth and also through tough times when democracy was challenged. Gayoom has a national as well as international reputation that made his name familiar to the rest of the South Asian countries. It was after his return from Nigeria's Ahmadu Bello University as a lecturer, Gayoom commenced his political journey as a close aid of prime minister Ahmed Zaki in mid-70's and later as a cabinet minister under Ibrahim Nasir. Gayoom's leadership embarked on a more reformist approach in the first two terms during his presidency. He was able to take credit for the rise of the tourism sector and an increase in the fish productivity. In Male, as well as in the rest of the Maldivian islands, building of small fisheries harbors were accelerated under the rapid development programs initiated under his presidency. When one looks at the Maldivian foreign policy, Maumoon was credited as one of the key founders of the South Asian Association for Regional Cooperation (SAARC) in 1985. Hence, he raised global awareness on climate change on the international arena. In this context, especially the awareness on small island nations facing rise in sea water levels which affects the livelihood of the islanders was a key theme which brought international attention. On the development side, the Hulhulemale reclamation project and the upgrading of roads and other infrastructure initiatives that he implemented are highly credited for by the Maldivians. In fact, the people's president who visits the islands regularly was named as "A Man for All Islands" by the famous author in his book about Gayoom's biography.
Early in his administration, former president introduced socio-economic experiments in reawakening the islands. His administration accelerated the economic growth in the twenty Atolls from Northern Haa Atoll to Southern Seenu Atoll instilling a degree of optimism and enthusiasm among the Maldivians. Yet another economic achievement in the tourism sector was the increase of luxury resorts from two in 1978 to hundred by 2008. Gayoom's career is most relevant due to his performance and for changing the country's political system to a multi-party democratic system where the power is vested on the citizens.
Another milestone during his tenure was to expand the average income of Maldivians from US$ 377 in 1978 to US$3,654 in 2008. However, towards the end of his presidency, the first signs of irreconcilable difficulties with the Maldivian opposition led by Mohamed Nasheed, the leader of Maldivian Democratic Party (MDP) started emerging in 2000. The Maldivian pro-democracy movement started in Male in 2003 and then moved to other Islands. As a result, Maldives adopted a multi-party political system and in 2008. In the same year the presidential campaign came to a climax where in the second phase of the presidential elections, the confident president had felt a constant sense of uncertainty since most of the opposition presidential candidates supported Mohamed Nasheed, the leader of the Maldivian Democratic Party. Gayoom lost the election and Nasheed the opposition leader assumed presidency.  The courageous former president Gayoom transferred the presidential powers to the newly elected president smoothly.
In fact, the reformist former president Gayoom formed the Dhivehi Rayyithunge Party and later, he was one of the key founders of the Progressive Party of Maldives (PPM) where his half-brother, Yameen Abdul Gayoom shared powers within the party. Hence, Qasim Ibrahim, a former finance minister under Nasheed's government and also close confidant of president Gayoom led the Jumhooree Party (JP) which combined with PPM in 2013 presidential elections.
Unfortunately, in 2012 the overthrow of president Nasheed one of New Delhi's closest allies in South Asia shocked the diplomatic circles on both sides of Asia as well as in the west. It took more than five years for Gayoom's PPM party under the presidency of Yameen to return to power. However, due to widespread corruption and authoritative rules under Yameen's presidency, many of the opposition party members such as former Maldivian president Nasheed, Jumhooree Party leader Qasim Ibrahim and many other political leaders who opposed the undemocratic rule were prisoned through unlawful means.
During the darkest period of the Maldivian politics from 2017 to September 2018, the lone voice of the public opposition belonged to a few opposition leaders such as, Maumoon Abdul Gayoom, Ibrahim Mohamed Solih cannot be forgotten. In the same period, former president Gayoom, Nasheed and several opposition members created a united opposition to unseat president Yameen and his majority party rule through democratic non-violent means. One of the major reasons for this change by Gayoom in Yameen's leadership was the widespread corruption and the authoritative rule. Finally, president Yameen prisoned former president Gayoom and his son, Faris Maumoon. This was one of the main reasons where large number of Gayoom supporters broke away from PPM led by president Yameen. This reason influenced the 23rd September 2018 presidential elections where opposition common candidate Ibrahim Solih saw a massive victory margin against president Yameen.
One could argue that, Gayoom, the president who guided Maldives to economic prosperity was the same charismatic leader who guided the South Asian Island nation towards democratic maturity. Maumoon Gayoom has been the most unpredictable political influencer in the modern political making of Maldives.
*Pooja Singh, a scholar of Masters in Diplomacy, Law, Business at Jindal School of International Affairs, India.
INGO's Nefarious Designs in the Garb of Development / Social Work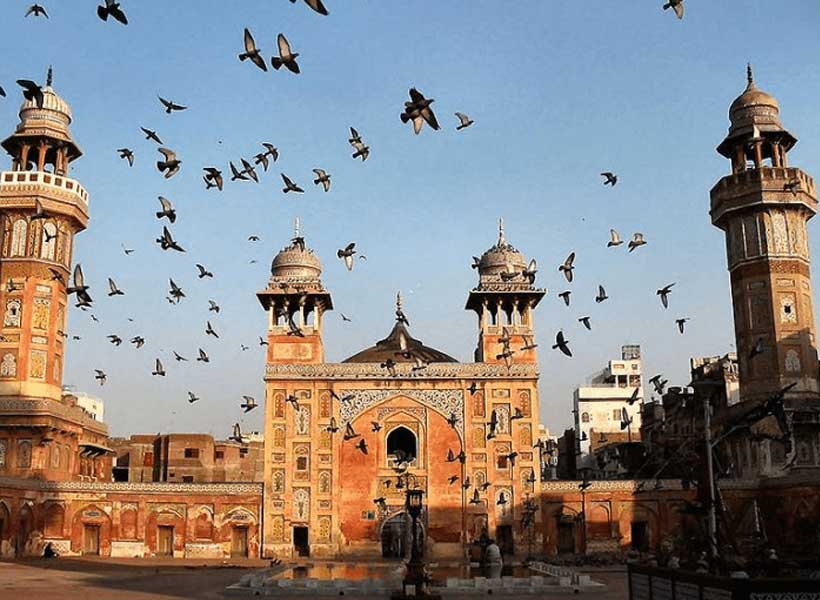 In a developing country like Pakistan where governments have not paid due attention to raise the standard of living of the common people, initiatives by non-governmental and civil society have assumed special significance. Over the past many years, dozens of international non-governmental organizations (INGOs) have been performing the central role in promoting social welfare in the country. INGOs in Pakistan mostly work for utilizing the foreign funds they receive through the projects of foreign governments or Donor agencies. In the country like Pakistan where the government finds it challenging to deal with the many socio-economic problems faced by its populace, the role of INGOs in contributing to solve and support government policies to address these problems becomes vital. The INGOs have been working in Pakistan since late 1980s in the fields of education, medicine, social development, etc. They also operate as think tanks, survey teams, gallop polls agents and advisers to local administration to tackle social and education issues. It is widely believed that some of INGOs play nefarious role of weakening the ideological, social, political and economic foundations of Pakistan and creating split in the society. They even perform duties of spy agents for their masters and pass on ground intelligence and assessment regarding the societal trends and the exploitable vulnerabilities of deprived portion of society. Under the guise of development / social work, they often pretend themselves as the friends and well-wishers of the neglected classes, and silently keep on injecting poison by carrying out subversive activities to subvert the minds of down trodden class of society through stoking their socio-economic-ethnic and sectarian sensibilities.
Media that is perceived to be heavily funded by USA, Israel and India, not only reinforce their subversive activities by supporting the cause of anti-state elements but also degrade the law enforcement agencies and the government in power. Some of INGOs have supposedly a big hand in the instability of Pakistan. Having achieved considerable success in FATA, KP and Karachi, their focus has now shifted to interior Sindh, GilgitBaltistan (GB) and AJK where ethnic emotions and their deprivations are being stirred. These INGOs are also active in private education institutions particularly the elite schools, colleges and universities where teachers and professors are not only being cultivated but minds of the students are poisoned as well. They promote secularism and liberalism to demonize Islam with view to distract the youth from the righteous path of Islam. Some of the INGOs were found having connections with Indian High Commission Islamabad while some attempted to collect the data during general elections possibly to influence the results.
It is notable that INGOs started pouring into Pakistan after 1988 when Pakistan became dependent upon IMF, World Bank and US aid to run the governmental affairs. The International Donor Agencies that are considered to be funded and used by intelligence agencies started funding in Pakistan in order to cultivate more people in the garb of economic and social development projects.  After 9/11, when the US sanctions under Pressler Amendment were lifted and foreign aid started to flow in, the rate of influx of INGOs increased. A big number came when $7.5 billion worth Kerry Lugar Bill was signed in 2009. The amount required to be spent on development, military and media was spread over years. Then Pakistan Ambassador in Washington Hussain Haqqani had played a role in inserting anti-military establishment clauses after the approval of the initial agreement. He is also said to be helped CIA in the induction of Black Water and CIA contractors, spies and INGOs into Pakistan between 2008 and 2011, which enabled CIA to deploy Raymond Davis and other operators and to launch the helicopters assault in Abbottabad on May 2, 2011. The INGOs were cleverly deployed in the restive combat zones under the garb of rehabilitating the affected people. During the natural disasters of 2005 and 2010, the influx of INGOs has increased manifold in the garb of humanitarian assistance.
The INGOs are operating in Pakistan unregistered for the last 30 years. They operated freely after obtaining NOCs, and without registering and notifying their areas of work, mandate and source of funding. Their shady activities were ignored due to American and Western media pressure. The last PML-N government decided to curb their activities of unregistered INGOs. A crackdown was launched in January 2015 after it was learnt that several of INGOs were engaged in anti-Pakistan agenda. 140 NGOs were operating in Punjab out of which 7 were reported to be involved in unlawful activities. In June 2015, the then Interior Minister ChNisar Ali stated that several INGOs were backed by USA, Israel and India. "There are several NGOs operating in Pakistan without any specific agenda. They were doing something which was against Pakistan's interest." He alleged that most of them were taking part in "anti-Pakistan" activities.
A new policy was framed in November 2015 by the Interior Ministry and all INGOs were asked to re-apply and get re-registered. Notices have been served to 18 INGOs whose registration has not been approved, and told to quit Pakistan within 60 days. They will be given a chance to re-apply after six months from their respective countries of origin. The said INGOs do indeed participate in very useful activities whenever they remain true to their mandate so it's basically giving them half a year to replace their "hybrid war operatives" with the "useful humanitarian operatives". As no proper law or system in Pakistan existed to ban these INGOs, therefore, the recent scrutiny will help Pakistan to adopt a comprehensive policy. It is added that Director Social Welfare has been directed to prepare the data bank of all NGOs in order to ensure their regular monitoring.  Categorization of NGOs is to be done through data bank. SOPs for registration of NGOs are also being streamlined and reviewed so that only clean and genuine organization could qualify for registration. It is mention that Pakistan is not the only country that has banned INGOs from working against its national interest. India, China and Russia are other examples in the region.
Paiqham-e-Pakistan Curbs Sectarian Narratives and Violence
Muharram is the first month of Islamic calendar and the holiest in four sacred months, in which fighting is prohibited. The conflicts, conspiracies and crises created by sectarian and religious extremist outfits and the violence associated with this month have impeded peace in the Muslim world. The menace of sectarianism is widely attributed to be a result of regional rivalry among Muslim states, including proxies in Pakistan for influence and hostile countries sponsorship of terrorism. Reportedly, millions of dollars of funding to fundamentalist networks come from abroad and evil minded selfish people act abhorrently for their-vested interests and play with lives of many innocent Pakistanis.
Sporadic sectarian unrest in Pakistan is part of anti-Pakistan designs of inimical secret agencies like RAW and its international partners. These hostile elements manipulated sectarian differences between Riyadh and Tehran and exploited them for destabilizing Pakistan. Nevertheless, whoever is behind this, they are trying to destabilize Pakistan by dividing its people, in different groups, manipulating the mind of several with lavish offers and implanting prejudicial opinions about various religious and sectarian communities. Unfortunate is the fact that most of the sectarian violence/ hatred is carried out in the name of Islam.
Although terror-related sectarian incidents, have already minimized in Pakistan in the past few years, but the historic national consensus in the form of Paigham-e-Pakistan (PeP) has significantly eliminated the shadows of sectarian violence during Muharram. Pakistan's government had launched PeP, the national narrative on extremism, sectarianism and terrorism on January 16, 2018, comprised of 22points Fatwa (religious decree). Heads of Itte had Tanzeem-ul-Madaris and leading Muftis from all sects had prepared the fatwa and issued a unanimous declaration in order to strengthen the ties among different sects and agreed on addressing the sectarian conflict and grievances. The historic Fatwa was endorsed by more than 6000, religious scholars of all schools of thought from across the country, including renowned international scholars like Imam-e-Kaaba, Grand Mufti of Egypt and Grand Mufti Thailand. The collective Fatwa clearly stated that "sectarian, hatred, armed sectarian conflict and imposing one's ideology on others by force is clear violation of the injunctions of the Shariah and tended to create disorder on earth".
A major boost to the efforts of inter-sect harmony came when leading scholars from all sects unified for PeP to show sectarian harmony which had been unseen in the past. This initiative is the best tool to deal with extremism, sectarianism and intolerance in the society and a way forward for the country to march on the path of peace and prosperity as it is a methodology to unite all religious institutions and scholars. PeP initiative is in fact a true representation of the Holy Quran, Sunnah and social principles of Islamic Shariah, which can guarantee a safe and peaceful future for our next generations by ridding the society out of hatred and prejudices. Promotion of this initiative is the national and religious obligation of the Ulema and every individual regardless of association to sects and religious groups. Being Muslims, it is our national and religious responsibility to strive for setting up a peaceful and exemplary society which is free of extremism, sectarianism and terrorism. Religious scholars and Ulema from all schools of thought should play active role to mark this holy month of Muharram peacefully and in a befitting manner for spreading the message of Ahl-e-Bait (RA) as this message promotes peace and harmony among humanity.
In term of religious belief and practice; there are more similarities than difference among all sects and this reality, rationally demands from the proponents of all sect to prefer commonalities by ignoring minute differences. Those who ignore this reality must know that sectarian sensitivities will not be allowed to create ferocity, unrest and disorder in the country. This entails application of stringent measures and full control over sectarian groups to avoid conflicts and spread of religious hatred. It is of particular attention that Islam stresses upon forgiveness, kindness and sanctity of human life above all. Muslims must .know about the conspiracies being hatched by their enemy to divide them into sects and they have to remain vigilant to foil these nefarious designs. The Muslim Ummah particularly Pakistanis must stand united and shun their sectarian differences for the glory of Islam curbing the menace of anti-Islam and anti-Pakistan conspiracies.
The holy month of Muharram teaches the whole humanity religious harmony and peace, so following the proverb "don't quit your faith and don't interfere in others faith", we must mark this holy month peacefully, respectfully and with befitting manners. During Muharram-ul-Haram, every Muslim regardless of sect and creed regards and pays tribute to the martyrs of Karbala. Moreover, people also arrange eateries for the procession which truly depicts brotherhood that Islam preaches. Most importantly, afterthe launch of PeP, the religious leaders and members of peace committees are actively involved in promoting religious/ sectarian harmony and utilize all their capabilities for maintaining the environment of brotherhood, accommodation .and tolerance. Different projects are under way including training programs-to help eradicate the extremism and sectarian violence at national level. Determinant efforts have been made to familiarize the students studying at Universities and Madaris with the philosophy of PeP initiative by disseminating the message of peace and sectarian harmony. Awareness among people has been nurtured through Seminars and Conferences across country to create sense of social responsibility and encourage them to keep a watchful eye on sectarian and anti-social elements. We need to understand the conspiracy against our country and try our best to be united for making the country a haven of peace.
Islam is the religion of peace as it teaches unity, harmony, brotherhood and tolerance in the society and tells its followers to respect the rights of not only Muslims but Non-Muslims as well. The right hour has come that religious clerics, political and religious parties including media persons and the intellectuals should play an effective role in creating religious tolerance and enlightenment amongst all religious factions particularly those of Sunnis and Shias, convincing them to live in harmony and peace adopting the principle of mutual co-existence. Every person of the society should come forward to play a pivotal role to save the country from the flames of sectarian violence by promoting religious and sectarian harmony. Ulema must, exercise tolerance and forge harmony by desisting from delivering controversial and provocative speeches to help maintain peace during Muharram-ul-Haram. The delicate-peace is crucial for the country and we should rise above all sorts of personal interests fulfilling our responsibilities towards our country and refrain from issuing 'Fatwas' on the basis of difference of opinion.