Donald Trump 'Covers Up' Riyadh
The dynamics of relations between the United States and Saudi Arabia, and Washington's plans to once again ramp up sanctions on Russia reflect the military-political and financial-economic factors underlying the Trump Administration's foreign policy. The key aspects of President Donald Trump's "business approach" are the lack of clear-cut, principled and comprehensive rules of the game and prioritization of specific trade and economic gains while politically downplaying areas that do not promise immediate financial bonuses and, therefore, can be sacrificed to domestic political considerations and hang-ups.
Suffice it to mention Washington's response to the international scandal associated with the October 2 death of the Saudi opposition journalist Jamal Khashoggi at the Saudi consulate in Istanbul. The Turkish authorities blamed the journalist's disappearance on a group of Saudi nationals. In wasn't until October 20 that Saudi Arabia finally admitted Khashoggi's death at its consulate, adding that he had died as a result of a "conflict." Al Ekhbariya TV channel quoted Saudi Arabia's Attorney General as saying that Jamal Khashoggi died "in a fight with people who were in the building" of the Saudi consulate.
Immediately after getting word about the disappearance of a Saudi journalist, US President Donald Trump, in his usual manner, threatened to "severely punish" Riyadh if the reports of Mr. Khashoggi's murder were confirmed. However, just a few days later, Trump, without waiting for the results of the ongoing investigation and even before Khashoggi's body was found, suddenly toned down his statements.
After a telephone linkup with Saudi King Salman bin Abdulaziz Al Saud, Trump suggested that the journalist could have been killed by "certain people" without Riyadh's knowledge, since the Saudi monarch "assured" him that he was completely unaware of the incident. The next day, on October 16, US Secretary of State Michael Pompeo traveled to Saudi Arabia to meet the King and Crown Prince Mohammed Ibn Salman. After the meeting, the US State Department issued a statement thanking the Saudi monarch for his "desire to help in a thorough, transparent and timely investigation into the disappearance" of Jamal Khashoggi.
Still, the incident split the political elite of the United States with a separate investigation into the circumstances of the incident launched by the Senate, and a number of Congressmen demanding severe sanctions against Riyadh, including a ban on the sale of US arms.
Meanwhile, the Trump Administration clearly wants to stand up for Riyadh, even at the expense of alienating some members of Congress.
Trump has already made it clear that an arms embargo against Saudi Arabia is out of the question because such contracts are too important for the United States. Saudi Arabia is the first foreign country Donald Trump went to after his election. Following the talks, the sides inked a ten-year deal for the sale of $350 billion worth of US arms to the kingdom, with contracts worth $110 billion meant for "immediate implementation." The agreement provides for the sale of tanks, air defense systems, radar installations, military communications gear and cyber security technology.
It is clear, however, that, despite President Trump's efforts, US-Saudi relations will come under strong pressure in the United States itself.
In March, a proposal to suspend the implementation of arms deals with Saudi Arabia over Riyadh's poor human rights record and its support for radical Islamists in the Middle East was put to the vote in the US Senate with 44 Senators voting for a freeze and 55 voting against.
However, according to The Wall Street Journal, many Senators, who previously supported Riyadh, have recently been reconsidering their position.  The newspaper cites Senator Lindsay Graham as saying that Crown Prince Salman, who has concentrated in his hands all the key levers of power in Saudi Arabia, is "too toxic a figure. He can never be a leader on the world stage."
"Mohammed bin Salman  had paid millions of dollars to create a specific image of himself, and Jamal Khashoggi destroyed all this with just a few words," Saudi journalist Azham Tamimi said in an interview with The New York Times.
In addition to major arms sales with Saudi Arabia which, according to the White House, will help create about 450,000 new jobs in the US, interdependence in oil is another reason why Washington does not intend to have a serious conflict with Riyadh. Currently, the United States is importing 800,000 barrels of Saudi oil a day and the Saudis have already hinted that they will reduce or even stop oil sales to the US if Washington attempts to impose sanctions on it. In this event, according to the most conservative estimates, the United States would lose about 5 percent of its energy resources.
Moreover, cooperation with Saudi Arabia in oil has a deeper geopolitical significance for the United States, because it allows Washington to exert influence on the world oil market and OPEC.
The United States "is getting used to the role of a regulator of the world oil market," Rosneft CEO Igor Sechin said in his report to the Eurasian Economic Forum in Verona, Italy.According to him, the Trump Administration proceeds from "far from impartial" interests and uses "absolutely non-market methods" in an effort to secure its own financial and economic interests.
"Moreover, the US wants to become a major oil exporter. We are essentially talking about the emergence of a US-PEC structure, especially when we have in mind the impact of the recent events on the scope of relations between the US and Saudi Arabia, which are hard to overestimate," Sechin emphasized.
Also important is the "Iranian factor" and the Turkish aspect in the US foreign policy. The Trump Administration does not want to undermine Saudi Arabia's position as Tehran's main adversary in the Middle East and play up to Turkish President Recep Tayyip Erdogan, who is competing with the Saudis for leadership in the Islamic world. Erdogan has already said that what is now happening to Saudi Arabia only proves that Turkey is "the only country, which can lead the Muslim world.
The Washington Post hit the nail on the head when it wrote that Jamal Khashoggi's murder has changed the power balance in the Middle East.
According to available information, in the course of the tense US-Saudi diplomatic contacts of the past few days, the Trump Administration has been trying to persuade Riyadh to come up with a mutually acceptable formula to ease the scandal around the disappearance of the opposition-minded journalist and avoid endangering the strategic cooperation between the two countries. It was Washington'sscenario whereby the Saudi authorities acknowledge the death of Jamal Khashoggi during an interrogation at the Saudi consulate in Istanbul but blame it all on some Saudi intelligence agencies going too far. The impression is that Donald Trump is "helping cover up for Riyadh," former CIA analyst told The Financial Times.
The White House's stance on an event that grabbed international attention clearly contrasts with its obsessive desire to slap ever new sanctions on Russia for Moscow's alleged meddling in the 2016 US presidential election and its equally unproved role in the recent poisoning incidents in Britain.
By covering up Riyadh, the Trump Administration proceeds primarily from financial and economic considerations, while by increasing pressure on Russia under far-fetched pretexts, it seeks to bolster its own positions ahead of next month's mid-term Congressional elections.
Under the present circumstances, Russia has rightfully assumed a restrained position with regard to what is happening inside the Saudi-US-Turkey triangle, while simultaneously trying to safeguard its own interests. During their October 25 telephone exchange, President Vladimir Putin and Crown Prince Salman bin Abdulaziz Al Saud discussed further bilateral cooperation, including in energy.  According to the Kremlin press service, the two "exchanged views on the conflict in Syria and the situation in the Middle East, as well as the murder of Saudi journalist Jamal Khashoggi." The Saudi monarch reiterated his invitation for the Russian leader to visit the kingdom.
Vladimir Putin and Saudi king last met in Moscow in October 2017. During the visit, the two countries signed an agreement which, among other things, envisaged the establishment of a joint foundation by the Russian Direct Investment Fund and the Public Investment Fund of Saudi Arabia (PIF).
Russia and Saudi Arabia can build up their economic cooperation against the backcloth of Western companies' refusal to participate in Saudi projects.
Saudi Arabia and Western companies planned to ink a raft of multibillion contracts at the three-day Future Investment Initiative international forum, which opened on October 23 in Riyadh. However, the IMF and World Bank executives, the leaders of JPMorgan Chase, Credit Suisse, Standard Chartered, BlackRock, EL Rothschild, Blackstone, Uber, Ford Motor, as well as Virgin Hyperloop One CEO Richard Branson, who was going to sign an agreement with Riyadh, backed off on the  construction and launch of high-speed vacuum trains in Saudi Arabia.
With Western businessmen absent from the investment forum, Russia's active participation in it, as well as China's readiness to latch on to a number of relevant projects in Saudi Arabia, was not lost on Riyadh.
Therefore, it was agreed that the sovereign investment fund of Saudi Arabia would invest $500 million into the Russian-Chinese Investment Fund (RCIF), jointly created by the Russian Direct Investment Fund (RDIF) and the China Investment Corporation, to bring the RCIF's capital to $2.5 billion.
"Three leading sovereign funds are coming together to jointly implement investment projects. Such an arrangement will not only bring together the expertise of investors in Europe, Asia and the Middle East, but will also allow the fund's portfolio companies to simultaneously receive support in several key markets," the Russian Direct Investment Fund's head Kirill Dmitriev said. He added that the Russian-Chinese Investment Fund (RCIF) would now be renamed the Russian-Chinese-Saudi Investment Fund.
Kirill Dmitriev also said that Riyadh was ready to invest around $5 billion into the construction of NOVATEK Company's Arctic LNG 2 liquefied gas production plant, as proposed by the new Saudi Arabian Energy Minister Khalid Al-Falih.
All this is in Russia's best interest both in terms of strengthening ties with Saudi Arabia and its partners in the Middle East and the Persian Gulf region, and of a further diversification of their own trade, economic and foreign policy priorities.
First published in our partner International Affairs
Trump's New Wall? Mexico's Southern Border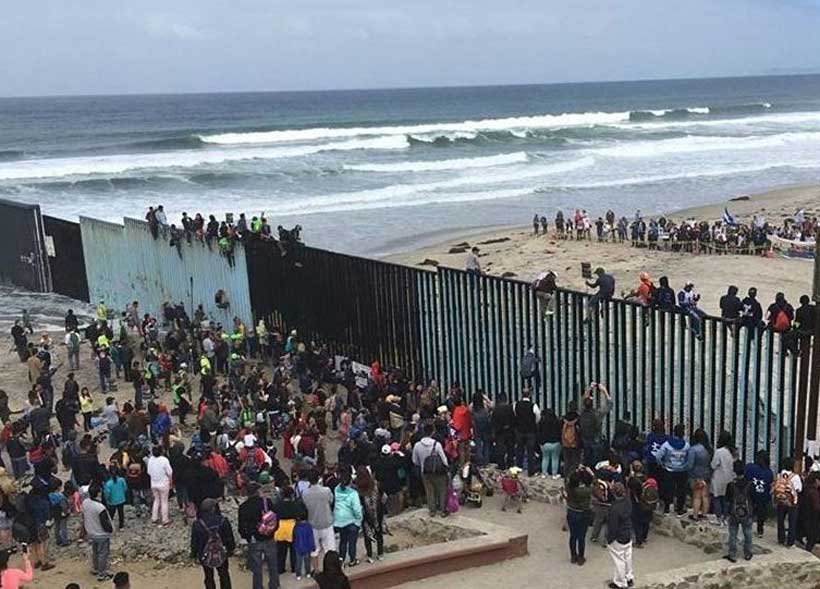 For much of modern history, Mexico defined itself in opposition to the United States. In recent years, the two countries stepped up cooperation on almost all relevant issues, and the two nations are now deeply intertwined politically, economically and culturally. This is bound to change. After months of ignoring Donald Trump's provocations, López Obrador reacted rapidly to Trump's shakedown and agreed to a number of resolutions of extraordinary scope and urgency: the new Mexican administration agreed to deploy the country's federal police to its southern border to crack down on immigration; and opened the door to the controversial "Remain in Mexico" policy that would turn Mexico into a Third Safe Country in less than a month from now.
As stated in the agreement, Mexico would take in all the refugees that the US decides to send back to Mexico to await resolution of their asylum process. This could take years, given the substantial immigration backlog in American courts. The agreement goes further: Mexico is responsible for the provision of education, health care and employment for such refugees. This could easily lead to a serious humanitarian crisis that Mexican institutions will be unable to deal with.
This approach contradicts previous Mexican presidential vows for regional development and humanitarian relief rather than confrontation and enforcement. Conditions on the ground in Mexico are far harsher than the Mexican Foreign Affairs Minister, Marcelo Ebrard and the President, Andrés Manuel López Obrador, would like to admit, and this is partly due to the current administration's miscalculations: López Obrador has dramatically cut the budget for governmental agencies responsible for managing refugees and processing removals. Mexican border towns are also ill-equipped for handling transient migrant populations; and Mexico also faces other more systematic challenges, such as corruption and lack of rule of law enforcement. The new policy agreed with the American government is likely to result in a significant increase in claims filed for asylum in Mexico. Mexico's immigration bureaucracies are utterly overwhelmed, and López Obrador's misguided budget cuts have exacerbated their failings.
Mexico's immigration policy is now bound by an immoral and unacceptable deal that will effectively turn Mexico into Trump's border wall. The global system for the protection of refugees is based on the notion of shared responsibility among countries. It is very dangerous for the US to use Mexico as a pawn to set an example and ignore its international responsibility. This agreement also violates international law on refugees: Mexico is a life-threatening country for undocumented migrants. Human trafficking, recruitment for organised criminal organisations, abduction, extortion, sexual violence, and disappearances are some of the issues migrants face in Mexico. Finally, Mexico's National Guard, the agency that will be in charge of monitoring the southern border, was created by López Obrador to tackle domestic crime. Its members have no training nor knowledge on immigration matters. It is an untested new military force that could end up creating more problems than the ones it is trying to solve. Deploying agents to the border could also have a high political cost for the president.
The agreement with Trump gives López Obrador 45 days to show progress. If Mexico fails, Mexico will be forced to set in motion some version of Safe Third Country agreement, or face further tariff bullying from the US. This deal has been sold by the new Mexican administration as a victory over the US. More migrants, less money, extreme violence and a recalcitrant, unpredictable northern neighbour are the ingredients for a potential, impending refugee crisis, not a diplomatic victory.
Could Mexico have taken a different approach? Yes. Trump's decision to impose tariffs would exacerbate the underlying causes of immigration in the region and do nothing to address it. His bullying to force Mexico to crack down on immigration was a cheap electoral ploy to mobilise its base with a view to winning the 2020 elections. This is nothing new. Trump is not seeking a solution; he is seeking a political gain. He built his first presidential campaign on an anti-Mexico and an anti-immigrant rhetoric. It worked in 2016, and he is planning to repeat the same formula.
The Mexican administration lack of knowledge on diplomatic matters, and their inability to play politics let a golden opportunity go. Using trade to bludgeon Mexico into compliance with an immigration crack down makes no sense: Mexico is not responsible for the increase in migratory flows. Central America's poverty and violence trace back to American policies in the 1980s. Mexico is not responsible either for America's famously dysfunctional immigration system. Trump's economic threats against Mexico may not even have been legal: both the North American Free Trade Agreement (NAFTA), and the newly agreed US-Mexico-Canada Agreement (USMCA) require most trade between members to be tariff free.
Mexico could also have hit back with by levying tariffs that would have hurt swing-state voters, and in turn hurt Trump. This was the golden opportunity Mexico let slip from its hands. Mexico could have responded by hitting Trump where it hurts: Tariffs on American goods heading south. Mexico responded in a similar manner in June last year in response to the steel and aluminium tariffs. Mexico could have raised those tariffs each month in tandem with American levels.
This retaliation would have highlighted the gap between Trump's anti-Mexican rhetoric and the underlying interdependence of the US and Mexico with stark consequences for the US presidential elections of 2020. Many of the biggest exporters to Mexico such as Arizona. Florida. California, Michigan and Illinois are swing states. New tariffs could have thrown Texas into recession and put its 38 electoral votes into play. It is all too late now, Mexico could have inadvertently helped Trump to get re-elected. Mexico has less than a month left to show some backbone and demand real American cooperation on the region's shared challenges and rejecting Trump's threats once and for all. The relationship between Mexico and the US could have been an example of cooperation under difficult conditions, but that would have required different American and Mexican presidents.
Scandinavia Veers Left plus D-Day Reflections as Trump Storms Europe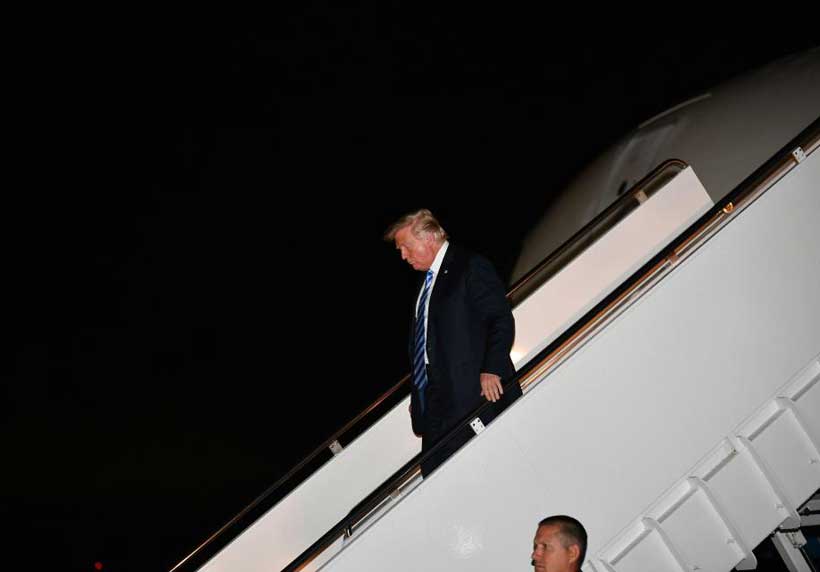 Mette Frederiksen of the five-party Social Democrat bloc won 91 of the 169 seats in the Danish parliament ending the rule of the right-wing Liberal Party group that had governed for 14 of the last 18 years. The election issues centered on climate change, immigration and Denmark's generous social welfare policies. All parties favored tighter immigration rules thereby taking away the central issue dominating the far-right Democrat Freedom Party which has seen its support halved since the last election in 2015.
Ms Frederiksen promised more spending to bolster the much loved social welfare model and increased taxes on businesses and the wealthy. A left wave is sweeping Scandinavia as Denmark becomes the third country, after Sweden and Finland, to move left within a year. Mette Frederiksen will also be, at 41, the youngest prime minister Denmark has ever had.
Donald Trump has used the 75th anniversary of D-Day commemorations to garner positive publicity. The supreme promoter has managed to tie it in with a "classy" (his oft-chosen word) state visit to the UK spending a day with royals. It was also a farewell to the prime minister as her resignation is effective from June 7. Add a D-Day remembrance ceremony at Portsmouth and he was off to his golf course in Ireland for a couple of days of relaxation disguised as a visit to the country for talks — he has little in common with the prime minister, Leo Varadkar, who is half-Indian and gay.
Onward to France where leaders gathered for ceremonies at several places. It is easy to forget the extent of that carnage: over 20,000 French civilians were killed in Normandy alone mostly from aerial bombing and artillery fire. The Normandy American cemetery holds over 9600 soldiers. All in all, France lost in the neighborhood of 390,000 civilian dead during the whole war. Estimates of total deaths across the world range from 70 to 85 million or about 3 percent of the then global population (estimated at 2.3 billion).
Much has been written about conflict resolutions generally from a cold rational perspective. Emotions like greed, fear and a sense of injustice when unresolved lead only in one direction. There was a time when individual disputes were given the ultimate resolution through single combat. Now legal rights and courts are available — not always perfect, not always fair, but neither are humans.
It does not take a genius to extrapolate such legal measures to nations and international courts … which already exist. Just one problem: the mighty simply ignore them. So we wait, and we honor the dead of wars that in retrospect appear idiotic and insane. Worse is the attempt to justify such insanity through times like the "good war", a monstrous absurdity.
It usually takes a while. Then we get leaders who have never seen the horror of war — some have assiduously avoided it — and the cycle starts again.
To Impeach Or Not To Impeach? That Is The Question
Robert Mueller let loose a thunderbolt midweek. Donald Trump had not been charged, he said, because it was Department of Justice policy not to charge a sitting president. Dumping the issue firmly into Speaker Nancy Pelosi's lap, he reminded us of the purpose of the impeachment process. According to Mueller there are ten instances where there are serious issues with the president obstructing justice adding that his report never concludes that Trump is innocent.
So here is a simple question: If Mueller thought the president is not innocent but he did not charge him because of Justice Department policy, and he appears also to favor impeachment, then why in heaven's name did he not simply state in his report that the preponderance of evidence indicated Trump was guilty?
Nancy Pelosi is wary of impeachment. According to the rules, the House initiates it and when/if it finds sufficient grounds, it forwards the case to the Senate for a formal trial. The Senate at present is controlled by Republicans, who have been saying it's time to move on, often adding that after two years of investigation and a 448-page report, what is the point of re-litigating the issue? They have a point and again it leads to the question: if Special Counsel Mueller thinks Trump is guilty as he now implies, why did he not actually say so?
Never one to miss any opportunity , Trump labels Mueller, highly conflicted, and blasts impeachment as 'a dirty, filthy, disgusting word', He has also stopped Don McGahn, a special counsel at the White House from testifying before Congress invoking 'executive privilege' — a doctrine designed to keep private the president's consultations with his advisors. While not cited anywhere in the Constitution, the Supreme Court has held it to be 'fundamental to the operation of government and inextricably rooted in the Separation of Powers under the Constitution.' Separation of powers keeps apart the executive branch, the legislature and the judiciary, meaning each one cannot interfere with the other.
Nancy Pelosi is under increasing pressure from the young firebrands. Rep Alexandra Ocasio-Cortez has already expressed the view that it is time to open an impeachment inquiry against Trump given the obstruction of lawmakers' oversight duty.
Speaker Pelosi is a long-time politician with political blood running through her veins — her father was Mayor of Baltimore and like herself also a US Representative. To her the situation as is, is quite appealing. Trump's behavior fires up Democrats across the country and they respond by emptying their pockets to defeat the Republicans in 2020. Democratic coffers benefit so why harm this golden goose — a bogeyman they have an excellent chance of defeating — also evident from the numbers lining up to contest the Democratic presidential primaries, currently at 24.
Will Trump be impeached? Time will tell but at present it sure doesn't look likely.