China and Europe post double digit increases in R&D spending
Annual worldwide corporate R&D spending increased by 11% in 2018, totaling US$782bn in annual investment, based on an annual analysis of the 1000 largest global public companies by R&D spend conducted by PwC's Strategy&.
The 14th edition of PwC's Strategy& Global Innovation 1000 Study shows how innovation investment is related to long-term growth strategies and confidence, with R&D spending increasing across all regions and nearly all industries.
Globally, all regions saw an increase in R&D spend, most notably China (+34%) and Europe (14%) where spending grew by double digit rates, while North America (+7.8%)  and Japan (+9.3%) saw only single digits increases in R&D. Overall R&D intensity – the measure of R&D spending relative to sales – remains at an all-time high of 4.5%.
Barry Jaruzelski, Principal, PwC US, Strategy&, comments:"The standard of innovation excellence has been rising as businesses have become more competitive in the 21st century. Despite the record high levels of investment, the study's findings are a further confirmation that innovation excellence isn't something that can be bought by simply spending more on R&D. Rather, it's the result of painstaking attention to strategy, culture, senior executive involvement, deep customer insights, and disciplined execution across the innovation cycle."
In a five-year study of company performance and innovation investment relative to industry peers as part of this year's report, 88 companies world-wide, across all regions and industries, were assessed as 'high-leverage innovators'.
These companies outperformed their industry groups on seven key measures of financial success for a sustained five-year period, while at the same time spending less than the median of their industry peers on R&D as a percentage of sales. The basket of seven metrics of financial success include revenue growth, market capitalization growth, operating margin, gross margin, operating profit growth, gross profit growth, and total shareholder return (TSR).
While high-leverage innovators had similar operating and gross margins as other Global Innovation 1000 companies for the five years ending in 2017, the companies demonstrated sales growth which was 2.6 times greater than other companies on the Global Innovation 1000 list and with growth in market capitalization that was 2.9 times higher. High-leverage innovator firms achieved performance at least twice as high as other firms on all other metrics examined. They achieved this sustained superior performance while spending less that the median of their industry peer group on R&D as a percentage of sales for the entire five-year period.
Common characteristics of this set of high-growth companies include:
Alignment: 77% of fastest growing firms say their innovation strategies are highly aligned with their business strategies, compared with 54% of respondents that report the same growth, and 32% of respondents that report slower growth.
Culture: 71% of respondents that report their companies' revenues are growing faster than competitors say their corporate cultures are highly aligned with their innovation strategy, compared with 53% of companies that report the same growth, and 33% of companies that report slower growth.
Leadership: 78% of companies reporting higher than peer revenue growth say their executive team is highly or closely aligned with R&D investment and innovation strategy, compared with 62% for same-growth companies, and 53% for slower-growth companies.
Regionally, the list reflects the continued dramatic rise of China-based companies — from 3% in the first High-leverage Innovators assessment in 2007 to 17% in 2017. Europe too increased significantly from 18% in 2007 to 30% in 2017.  The number of high-leverage innovators fell 45% for North American companies and 8% for Japanese companies.
By industry, the number of high-leverage innovators rose from 2007 to 2017 in telecommunications, consumer, healthcare, industrials, autos, and aerospace and defence, while the numbers fell in chemicals and energy, computing and electronics, and software and internet.
Of over 1,000 companies examined across three distinct five-year periods ending in 2007, 2012 and 2017; only two companies attained the status of high-leverage innovator across the entire 15-year period:  Apple and Stanley Black & Decker.
Barry Jaruzelski, Principal, PwC US, Strategy& comments:"The success of these high-leverage innovators reaffirms a consistent finding of our study over time: there is no long-term correlation between the amount of money a company spends on its innovation efforts and its overall financial performance. Instead, what matters is how companies use that money and other resources, as well as the quality of their talent, processes, and decision making, to create products and services that connect with their customers unarticulated needs."
Global Innovation 1000
The Strategy& Global Innovation 1000 study analyses spending at the world's 1000 largest publicly-listed corporate R&D spenders and is now in its 14th year. Other key findings include:
Amazon maintained the top spot as the largest spender on R&D in the Global Innovation 1000 study, for the second year in a row. Sanofi and Siemens rejoined the Top 20 spenders globally.
Apple regains the top rank as the world's most innovative company from Alphabet, while Netflix joins the top 10 most innovative companies list for the first time, according to a global survey of R&D leaders and managers.
The consumer industry overtook the software & internet industry for the first time in five years, experiencing fastest year-on-year growth in R&D spending (26% vs 20.6%)
Healthcare industry in on track to become the biggest R&D spending sector by 2020.
Computing & electronics, healthcare and automotive industries together represent 60% of global corporate R&D spending in 2018.
China and Europe saw increases in the number of companies in the Top 1000, while North America (-5%), Japan (-6%) saw decreases.
Alarming link between immigration policies and migrants' vulnerability to homelessness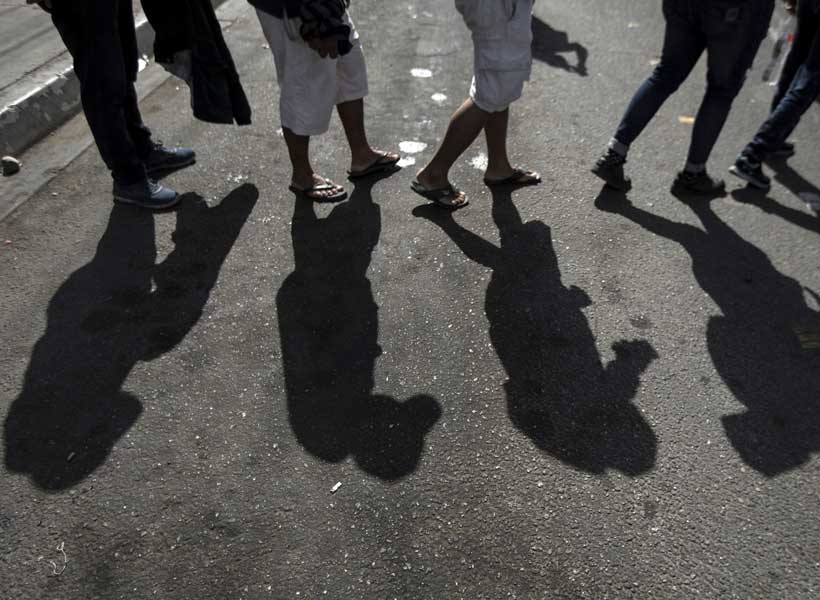 A new study has highlighted the disproportionate vulnerability to homelessness faced by migrants, and calls for an urgent re-evaluation of immigration policies. The research, conducted by the University of Portsmouth and funded by UKRI/ESRC, has unveiled the stark realities of migrants' lives and emphasises the damage caused to their lives by a lack of access to work, secure housing, healthcare and social support.
One of the study's key findings is that the majority of asylum seekers aspire to work, underscoring the paradox of asylum seekers being denied the opportunity to work while their claims are being assessed. The situation not only impedes their personal aspirations but also has detrimental effects on the UK economy, which is grappling with unfilled job vacancies. By expediting the asylum claim assessment process and permitting work during this period these individuals would be able to contribute to the workforce while pursuing their own aims of safety and employment. Unfortunately, the current system forces them into a cycle of deprivation that increases their vulnerability rather than fostering self-sufficiency.
Dr Simon Stewart, Professor of Sociology at the University of Portsmouth said; "The current situation blocks the potential contributions these individuals could make if allowed to participate in the formal economy. Instead, many are compelled to work in the informal sector, which only perpetuates their vulnerability and exposes them to illegal and dangerous working conditions."
Other findings from the study highlighted the enduring precarity experienced by migrants due to limited access to the labour market, immigration advice and support services and the instability of visa statuses. The policies, practices and technologies of UK immigration control were found to play a pivotal role in structuring migrants' lives, resulting in varying degrees of precariousness across different immigration statutes.
By examining the life stories of four individuals with different immigration statuses, including those with spousal visa, EEA migrant status, refugee status and asylum seekers, the research expands the understanding of migrant experiences beyond asylum seekers alone. With its focus on the temporal aspect of suffering, the study reveals that for many individuals, the decline into destitution often occurs after years and sometimes decades of relatively stable lives in the UK, raising questions about the permeability and endurance of the border throughout one's lifetime.
Dr Stewart, said: "Immigration policies are crucial in shaping access to labour markets, welfare, healthcare and means of subsistence. Restrictions associated with 'inferior statuses' mean that migrants are unable to lead a dignified life and are vulnerable to destitution and homelessness. Our research highlights the incremental 'slow violence' many migrants experience over time which often culminates in a swift decline in circumstances triggered by something such as job loss or submitting a document late. When destitute, migrants experiencing homelessness are left waiting, confronting stretched time as they endure a seemingly endless wait for Home Office decisions on their immigration applications."
The study establishes an obvious connection between migration and homelessness and between 'hostile environment' policies and vulnerability to destitution.
Researchers are calling for a re-evaluation of immigration policies and the recognition of migrants' rights to work and secure housing, healthcare and social support. They hope that by using this research, policymakers will consider the evidence presented in research studies and develop a more humane approach to immigration policy while providing longer-term housing solutions for migrants experiencing homelessness.
New Report Finds Global Shocks Affect Energy Transition Progress
After a decade of progress, the global energy transition has plateaued amid the global energy crisis and geopolitical volatilities, according to a new World Economic Forum report, Fostering Effective Energy Transition 2023. The report suggests that while there has been broad progress on clean, sustainable energy, there are emerging challenges to the equity of the transition – just, affordable access to energy and sustained economic development – due to countries shifting their focus to energy security.
The 13th edition of the report, published in collaboration with Accenture, draws on insights from the Energy Transition Index (ETI). This year, the ETI used an updated framework reflecting emerging shifts in the global energy landscape to benchmark 120 countries in two areas: the performance of their energy systems in the dimensions of equity, energy security and environmental sustainability; and the readiness of the enabling environment for energy transition. This edition also evaluated countries' "transition momentum" for the first time to highlight the urgency of consistent progress on timely and effective transition.
Enabled by increasing volumes of clean energy investments, improving regulatory frameworks, technological innovations and urgency to address the climate crisis, some long-term trends of global energy transition are positive. Over the past decade, 95% of countries have improved their total ETI score, with improvements more pronounced for countries that consume a large amount of energy, including China, India, Republic of Korea and Indonesia.
Broadly speaking, however, ETI scores have plateaued in the past three years. This speed of transition is not sufficient to meet the Paris Agreement targets in an inclusive and secure way. The geopolitical and macroeconomic volatilities that prompted the recent global energy crisis shifted countries' focus to maintaining secure and stable energy supply at the expense of universal affordability and challenge progress observed in the past decade.
Indeed, ETI scores declined for approximately 50% of the countries in the past year, which disproportionately impacted vulnerable consumers, small businesses and developing economies. Moreover, the growth rate of energy access has slowed and, at the current pace, the UN's Sustainable Development Goal of affordable, reliable and sustainable energy access for all by 2030 will likely be missed.
"The recent turbulence in energy markets has exposed how interconnected energy prices are with macroeconomic and social stability. This can, and has, put developing countries at risk of losing their momentum gained before the energy crisis on access to affordable, sustainable energy," said Roberto Bocca, Head of Energy, Materials and Infrastructure, World Economic Forum. "It further demonstrates the importance of balancing improvements in energy security, sustainability and equity – at the same time – to enable an effective energy transition."
When it comes to progress on energy transition, the gap between advanced economies and emerging and developing countries in Asia, Central and Eastern Europe and Sub-Saharan Africa has gradually narrowed over the past decade. As advanced economies and large emerging economies such as China and India push the boundaries of energy transition, propelled by ambitious industrial policy packages, progress in clean electrification, technology-intensive solutions for the decarbonization of heavy industries and advanced nuclear, there is a risk of that gap widening again. Multilateral collaboration is more important than ever to ensure an equitable, inclusive energy transition across the world, in which emerging economies are active participants rather than late entrants.
"Over the past decade, significant strides have been made but not at the pace required to achieve net-zero emissions by 2050," said Stephanie Jamison, Senior Managing Director and Global Resources Industry Practice lead, Accenture. "The focus must shift to helping more populous, developing nations make faster progress, which, while committed to decarbonization, lack the financial and technological capability to fully develop their renewable energy resources. Through greater collaboration and support we can enable a more equitable and sustainable future."
Muqsit Ashraf, Senior Managing Director and Global Strategy Lead, Accenture, added: "The window of opportunity for reaching net-zero targets is closing and countries must move urgently to cleaner energy systems. Leveraging technology – both physical and digital, including data and AI – will be essential. By pushing the boundaries of disruptive technologies, like generative AI, countries and companies can realize what was previously thought impossible and simultaneously bolster not just sustainability but also better enable energy security and affordability."
Spotlights on progress from ETI 2023
Sweden (1), Denmark (2) and Norway (3) lead the ETI 2023 rankings and have been the top three countries each year for the past decade. Despite their diverse energy system structures, they share common attributes, such as high levels of political commitment and stable regulatory frameworks, investments in research and development, increased renewable energy deployment and carbon pricing schemes to incentivize investments in low-carbon solutions.
France (7) is the only G20 country in the top 10, followed closely by Germany (11), the US (12), and the UK (13). Strong performance by the world's largest economies, supported by the rapid development of renewable energy infrastructure and rising levels of investments in clean energy, is a signal of progress on the energy transition. Exposure to gas price volatilities is a risk factor to the inclusiveness of the energy transition, as demonstrated by the recent energy crisis and its fiscal and monetary implications, especially for European countries.
Brazil (14) and China (17) are the major emerging economies to appear in the top 20. Due to abundant hydroelectricity capacity and leadership in biofuels, Brazil scored high on energy security and environmental sustainability, accounting for 7% of renewable energy production worldwide. China leads on renewable energy investments and capacity development, supported by mature domestic supply chains, and in the incubation of industries such as electric vehicles and energy storage.
The long-term goals of the energy transition require sustained momentum in the wake of the current near-term volatilities. India (67) and Singapore (70) are the only major economies showing true momentum by advancing sustainability, energy security and equity in a balanced way. For example, despite continued economic growth, India has successfully reduced the energy intensity of its economy and the carbon intensity of its energy mix, while achieving universal energy access and effectively managing affordability of electricity.
Looking at each facet of energy system performance, fuel-exporting nations – Oman (90), Canada (19), Saudi Arabia (57) and Qatar (59) – scored among the highest in equity and inclusiveness, providing affordable energy for households and industries and leveraging the energy sector to empower economic growth. Notably, the US, Sweden, and Israel (28) also score high on this dimension, largely due to cost-reflective energy prices and leadership on trade in low-carbon technology products.
Advanced economies – the US, Australia (24) and Estonia (10) – scored highest in energy security, measuring the resilience and reliability of supply. A highly diversified energy mix, low dependence on fuel imports and limited interruptions in energy supply were contributing factors. Notably, they were closely followed by an emerging economy, Malaysia (35).
The report revealed that many countries – amounting to over 90% of global emissions – are prioritizing sustainability, focusing on policies and programmes that promote energy conservation, renewable technologies and innovation in energy storage and grid modernization. Latin America led the way, with low levels of carbon intensity in energy supply, low per capita emissions and a high share of clean energy in final demand. Paraguay (34), Costa Rica (25) and Uruguay (23) in particular reaped the advantages of their abundant hydroelectric potential.
"The response to the global energy crisis has opened new opportunities for countries to reduce the energy intensity of their economic growth and increase the resilience of energy systems," said Espen Mehlum, Head of Energy Transition intelligence and Regional Acceleration, World Economic Forum. "Together with the continued pressure to transform energy systems to respond to the urgent need to address climate change, it provides strong foundations to further accelerate the global energy transition."
Gender Equality Is Stalling: 131 Years to Close the Gap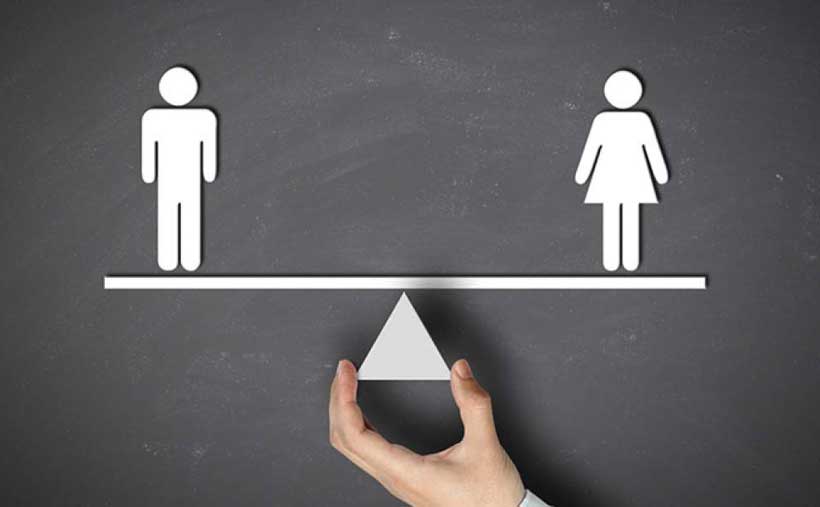 Gender parity globally has recovered to pre-COVID-19 levels, but the pace of change has stagnated as converging crises slow progress, according to the World Economic Forum's Global Gender Gap Report 2023. The report finds that the overall gender gap has closed by 0.3 percentage points compared with last year's edition. The year of expected parity therefore remains the same as in the 2022 edition: 2154.
The overall progress in 2023 is partly due to improvement in closing the educational attainment gap, with 117 out of 146 indexed countries now having closed at least 95% of the gap. Meanwhile, the economic participation and opportunity gap has closed by 60.1% and the political empowerment gap by just 22.1%.
Parity has advanced by only 4.1 percentage points since the first edition of the report in 2006, with the overall rate of change slowing significantly. Closing the overall gender gap will require 131 years. At the current rate of progress, it will take 169 years for economic parity and 162 years for political parity.
"While there have been encouraging signs of recovery to pre-pandemic levels, women continue to bear the brunt of the current cost of living crisis and labour market disruptions," said Saadia Zahidi, Managing Director, World Economic Forum. "An economic rebound requires the full power of creativity and diverse ideas and skills. We cannot afford to lose momentum on women's economic participation and opportunity."
The Global Gender Gap Report, now in its 17th edition, benchmarks the evolution of gender-based gaps in four areas: economic participation and opportunity; educational attainment; health and survival; and political empowerment. It is the longest-standing index which tracks progress on closing these gaps since its inception in 2006. It also explores the impact of recent global shocks on the gender gap crisis in the labour market.
Global and regional highlights 2023
Iceland is the most gender-equal country in the world for the 14th consecutive year and the only country to have closed more than 90% of its gender gap. While no country has yet achieved full gender parity, the top nine ranking countries have closed at least 80% of their gap.
The top 10 countries are: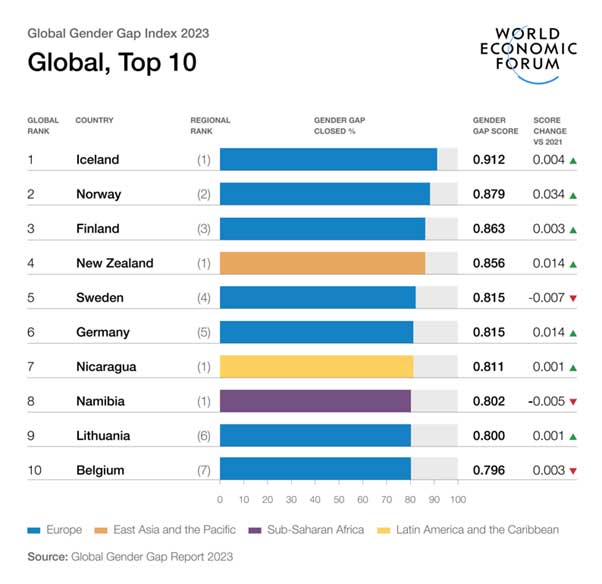 Europe has the highest gender parity of all regions at 76.3%, overtaking North America since the 2022 edition. One-third of countries in the region rank in the top 20 and over half (56%) have reached at least 75% parity. Progress is mixed, however, with 10 countries, led by Estonia, Norway and Slovenia, having made at least a 1 percentage point improvement, while another 10 countries – including Austria, France and Bulgaria – registered declines of at least 1 percentage point.
North America ranks second, with 75% of the gap closed, representing a 1.9 percentage point decline since the previous edition. This can be partially attributed to the 7.7 percentage point decline in the political empowerment gap, which now stands at 26.1%. North America has achieved the highest gender parity score among all regions, 77.6%, in closing the economic participation and opportunity gap.
Latin America and the Caribbean has bridged 74.3% of its overall gender gap, registering a 1.7 percentage point increase in overall gender parity since last year. With incremental progress on gender parity since 2017, the region now has the third-highest level of parity. Nicaragua (81%), Costa Rica (79.3%) and Jamaica (77.9%) register the highest parity scores in this region.
Eurasia and Central Asia has closed 69% of its gender gap, though progress has stagnated since the 2020 edition of the report. Compared to other regions, Eurasia and Central Asia has the lowest gender parity (10.9%) in political participation and registered a 1 percentage point setback since 2022. However, progress in closing the economic participation and opportunity gap has been steadily increasing (68.8%), with a 0.5 percentage-point improvement since the last edition.
In East Asia and Pacific progress on parity has been stagnating for over a decade and the region registers a 1.6 percentage point decline since the last edition. While 11 out of 19 countries have improved their scores since the last edition, eight countries in the region have registered declines in parity. New Zealand, the Philippines and Australia have the highest levels of parity, with Australia and New Zealand also being the two most improved economies in the region.
Sub-Saharan Africa has closed 68.2% of the gender gap, representing a 0.1% overall improvement, but progress in the region has been uneven. Namibia, Rwanda and South Africa, along with 13 other countries, have now closed more than 70% of the overall gender gap, but eight countries in the region registered declines in parity of 0.5% or more.
Southern Asia has reached 63.4% gender parity, representing a 1.1 percentage point improvement since the last edition. This can be partially attributed to improved scores in populous countries such as India, Pakistan and Bangladesh. Southern Asia has the largest economic participation and opportunity gender gap (37.2%) of all regions though there has been an improvement of 1.4 percentage points since the last edition.
Middle East and North Africa remains the region furthest from parity, with 62.6% of the gender gap closed. This represents a 0.9% point decline in parity since the last edition. The United Arab Emirates (71.2%), Israel (70%) and Bahrain (66.6%) have achieved the highest parity in the region, while five countries, led by Bahrain, Kuwait and Qatar, have increased their parity by 0.5% or more.
Glass ceiling remains intact
While women have entered the labour force at higher rates than men globally, leading to a small recovery (63%-64%) in gender parity in the labour-force participation rate since the 2022 edition, gaps in the labour market are persistently wide. Compounding these patterns, women continue to face higher unemployment rates than men with a global unemployment rate at around 4.5% for women and 4.3% for men
Global data provided by LinkedIn covering 163 countries shows that while women account for 41.9% of the workforce in 2023, the share of women in senior leadership positions (director, vice-president or C-suite) is nearly 10 percentage points lower at 32.2%. While the proportion of women hired into leadership positions has been steadily increasing by about 1% per year globally for the past eight years, this trend reversed in 2023, regressing to 2021 levels.
Across the labour markets of the future, STEM jobs are typically well remunerated and are expected to grow in significance and scope. Yet LinkedIn data suggests that women remain significantly underrepresented in the total STEM workforce at just 29.2%. In artificial intelligence, talent availability has surged, increasing sixfold between 2016 and 2022, yet the percentage of women working in AI today is approximately 30%, just 4 percentage points higher than it was in 2016.
"We're consistently seeing that women bear the brunt of economic shocks and headwinds. We know that these problems are systemic – which means we need a systemic response," said Sue Duke, Head, Global Public Policy, LinkedIn. "Inclusive hiring practices, visibility of women in top jobs, and upskilling and career growth opportunities for women, particularly in high-growth and high-earning sectors like STEM, will help to course correct this worrying trend, but we need to act now."
Across online learning, the persistent digital divide is one of the factors leading to inequality of opportunity between men and women learners. Data from Coursera suggests that, aside from teaching and mentoring courses, there is disparity in enrolment in every skill category. Enrolment in technology skills such as technological literacy (43.7%) and AI and big data (33.7%) sit well below 50% parity and progress has been sluggish. Across all skill categories, the gender gaps tend to widen as proficiency levels increase. However, data suggests that when women do enrol, they tend to attain most proficiency levels in skill categories studied in less time compared to men.
"Our research highlights a significant finding. Despite lower enrolment rates, women are developing skills at a faster pace than their male counterparts," said Jeff Maggioncalda, CEO, Coursera. "It's a hopeful indication that greater access to online learning can help address skills gaps that can accelerate women's advancement in the workplace."
Closing the gender gap
The Global Gender Gap Report 2023 highlights increasing women's economic participation and achieving gender parity in leadership, in both business and government, as two key levers for addressing broader gender gaps in households, societies and economies. Collective, coordinated and bold action by private and public sector leaders will be instrumental in accelerating progress on gender parity and igniting renewed growth and greater resilience.
The economic and business case is clear. Making progress on closing the gender gap is crucial for ensuring inclusive, sustainable economic growth. At an individual organization level, gender strategy is seen as essential to attracting the best talent and ensuring long-term economic performance, resilience and survival. Evidence indicates that diverse groups of leaders make more fact-based decisions that result in higher-quality outcomes. At an economy-wide level, gender parity has been recognized as critical for financial stability and economic performance.
The Gender Parity Accelerators bring government and business together to advance economic parity, focusing on increasing women's participation in the workforce, closing the gender pay gap and helping more women advance into leadership roles and develop in-demand skills. The model has been adopted in 14 economies to date and a learning network brings together these countries as well as knowledge partners to collectively synthesize lessons and learnings for the way forward. In addition, the DEI Lighthouse Programme is designed to pragmatically identify proven, effective DEI initiatives from companies across industries and geographies and to share key lessons learned with business and public sector leaders around the world.