African economies sustain progress in domestic resource mobilisation
Africa has sustained gains in domestic resource mobilisation made since 2000, as tax revenues remained stable in 2016, according to Revenue Statistics in Africa 2018. Providing internationally comparable data for 21 participating countries, the report finds that the average tax-to-GDP ratio was 18.2% in 2016, the same level as in 2015, which represents a strong improvement from 13.1% in 2000.
The third edition of Revenue Statistics in Africa, released today in Paris during the 18th International Economic Forum on Africa, shows that tax-to-GDP ratios varied widely across African countries, ranging from 7.6% in the Democratic Republic of the Congo to 29.4% in Tunisia in 2016. Six countries -Mauritius, Morocco, Senegal, South Africa, Togo and Tunisia- had tax-to-GDP ratios greater than or equal to 20% in 2016. In comparison, the average tax-to-GDP ratio for Latin America and the Caribbean was 22.7% and 34.3% for OECD countries in 2016.
Revenue Statistics in Africa is a joint initiative between the African Tax Administration Forum (ATAF), the African Union Commission (AUC) and the Organisation for Economic Co-operation and Development (OECD) and its Development Centre, with the support of the European Union.
The publication, which now covers 21 countries, shows that revenue trends are mixed. Between 2015 and 2016, the tax-to-GDP ratios of 11 countries increased while those of 10 countries in the sample decreased. Botswana registered the highest increase (1.3 percentage points) followed by Mali (1.2 percentage points). The largest decreases (of over 2.0 percentage points) occurred in the Democratic Republic of the Congo and Niger. The changes in tax-to-GDP ratios were primarily due to economic factors. Declines in oil prices coupled with lower activity among mining and oil companies contributed to the decreases in the Democratic Republic of the Congo and Niger, while a significant increase in the sale of diamonds in Botswana has increased revenues. In contrast, the increased tax-to-GDP ratio in Mali is partly explained by improvements to tax administration.
African economies continue to rely heavily on taxes on goods and services, which accounted for 54.6% of total tax revenues in the Africa (21) average. Value-added taxes (VAT) alone accounted for 29.3% of revenues. However, the contribution of income taxes is increasing: taxes on income and profits accounted for 34.3% of total revenues across the Africa (21) in 2016 and have contributed the most to growth in tax revenues since 2000, increasing by 2.6% of GDP to reach 6.2% of GDP in 2016. Corporate income tax revenue increased by 1.4 percentage points over this period to 2.8% of GDP, while revenue from personal income tax rose from 2.1% to 3.0% of GDP in 2016, a historic high.
The report also contains data on non-tax revenues, which continued to decline across the 21 countries on average in 2016 but remain an important source of income in certain countries. These revenues, which include income from natural resources and grants, exceeded 5% of GDP in nine of the 21 countries.
Revenue Statistics in Africa is an important part of the African Union's Strategy for the Harmonization of Statistics in Africa (SHaSA) and is aligned with the African Union's Agenda 2063 and SDG 17.1. This edition contains a special chapter on SHaSA, identifying its approach to establishing an efficient statistical system that covers the political, economic, social, environmental and cultural development and integration of Africa, as well as the role of Revenue Statistics in Africa in this strategy.
KEY FINDINGS
Tax revenues as a percentage of GDP
The Africa (21) average tax-to-GDP ratio was 18.2% in 2016, which is 5.0 percentage points higher than in 2000 but unchanged from 2015.
In 2016, tax-to-GDP ratios ranged from 7.6% in the Democratic Republic of the Congo to 29.4% in Tunisia. Six countries (Mauritius, Morocco, Senegal, South Africa, Togo and Tunisia) had tax-to-GDP ratios greater than or equal to 20% in 2016.
The change in the tax-to-GDP ratio since 2000 is comparable with the increase in the LAC region (4.7 percentage points) and significantly stronger than growth amongst OECD countries over the same period (0.4 percentage points).
Between 2015 and 2016, the tax-to-GDP ratios of 11 countries increased while those of 10 countries in the sample decreased. This contrasts with 2015, when the Africa (21) tax-to-GDP ratio increased by 0.5 percentage points from the previous year on average and in 15 of the 21 countries.
Tax structure
VAT revenue as a percentage of GDP in the Africa (21) increased by 2.0 percentage points from 2000, to 5.3% in 2016. VAT revenue accounted for the highest share of tax revenues in 2016 at 29.3%, an increase of 4.9 percentage points from 2000. The share of taxes on trade has fallen from 17.9% of total tax revenue to 11.6% over the same period.
Revenue from income taxes contributed the most to growth in the average tax-to-GDP ratio of the Africa (21) between 2000 and 2016, increasing by 2.6% of GDP over this period to reach 6.2% of GDP in 2016. On average across the Africa (21), corporate income tax revenue increased by 1.4 percentage points – from 1.4% to 2.8% of GDP – between 2000 and 2016.
The Africa (21) average tax structure is similar to that of LAC countries, although social security contributions in LAC are, on average, considerably higher. The Africa (21) average share of personal income tax (PIT) revenues to total tax revenue was 15.8% in 2016, lower than the OECD average (24.4%) but higher than the LAC average (9.7%).
Non-tax revenues were equivalent to at least 5% of GDP in nine of the 21 countries in 2016. Of the 21 countries, all but four had lower non-tax revenues as a proportion of GDP in 2016 than in 2015.
Clean energy demand for critical minerals set to soar as the world pursues net zero goals
Supplies of critical minerals essential for key clean energy technologies like electric vehicles and wind turbines need to pick up sharply over the coming decades to meet the world's climate goals, creating potential energy security hazards that governments must act now to address, according to a new report by the International Energy Agency.
The special report, The Role of Critical Minerals in Clean Energy Transitions, is the most comprehensive global study to date on the central importance of minerals such as copper, lithium, nickel, cobalt and rare earth elements in a secure and rapid transformation of the global energy sector. Building on the IEA's longstanding leadership role in energy security, the report recommends six key areas of action for policy makers to ensure that critical minerals enable an accelerated transition to clean energy rather than becoming a bottleneck.
"Today, the data shows a looming mismatch between the world's strengthened climate ambitions and the availability of critical minerals that are essential to realising those ambitions," said Fatih Birol, Executive Director of the IEA. "The challenges are not insurmountable, but governments must give clear signals about how they plan to turn their climate pledges into action. By acting now and acting together, they can significantly reduce the risks of price volatility and supply disruptions."
"Left unaddressed, these potential vulnerabilities could make global progress towards a clean energy future slower and more costly – and therefore hamper international efforts to tackle climate change," Dr Birol said. "This is what energy security looks like in the 21st century, and the IEA is fully committed to helping governments ensure that these hazards don't derail the global drive to accelerate energy transitions."
The special report, part of the IEA's flagship World Energy Outlook series, underscores that the mineral requirements of an energy system powered by clean energy technologies differ profoundly from one that runs on fossil fuels. A typical electric car requires six times the mineral inputs of a conventional car, and an onshore wind plant requires nine times more mineral resources than a similarly sized gas-fired power plant.
Demand outlooks and supply vulnerabilities vary widely by mineral, but the energy sector's overall needs for critical minerals could increase by as much as six times by 2040, depending on how rapidly governments act to reduce emissions. Not only is this a massive increase in absolute terms, but as the costs of technologies fall, mineral inputs will account for an increasingly important part of the value of key components, making their overall costs more vulnerable to potential mineral price swings.
The commercial importance of these minerals also grow rapidly: today's revenue from coal production is ten times larger than from energy transition minerals. However, in climate-driven scenarios, these positions are reversed well before 2040.
To produce the report, the IEA built on its detailed, technology-rich energy modelling tools to establish a unique database showing future mineral requirements under varying scenarios that span a range of levels of climate action and 11 different technology evolution pathways. In climate-driven scenarios, mineral demand for use in batteries for electric vehicles and grid storage is a major force, growing at least thirty times to 2040. The rise of low-carbon power generation to meet climate goals also means a tripling of mineral demand from this sector by 2040. Wind takes the lead, bolstered by material-intensive offshore wind. Solar PV follows closely, due to the sheer volume of capacity that is added. The expansion of electricity networks also requires a huge amount of copper and aluminium.
Unlike oil – a commodity produced around the world and traded in liquid markets – production and processing of many minerals such as lithium, cobalt and some rare earth elements are highly concentrated in a handful of countries, with the top three producers accounting for more than 75% of supplies. Complex and sometimes opaque supply chains also increase the risks that could arise from physical disruptions, trade restrictions or other developments in major producing countries. In addition, while there is no shortage of resources, the quality of available deposits is declining as the most immediately accessible resources are exploited. Producers also face the necessity of stricter environmental and social standards.
The IEA report provides six key recommendations for policy makers to foster stable supplies of critical minerals to support accelerated clean energy transitions. These include the need for governments to lay out their long-term commitments for emission reductions, which would provide the confidence needed for suppliers to invest in and expand mineral production. Governments should also promote technological advances, scale up recycling to relieve pressure on primary supplies, maintain high environmental and social standards, and strengthen international collaboration between producers and consumers.
Global e-commerce jumps to $26.7 trillion, fuelled by COVID-19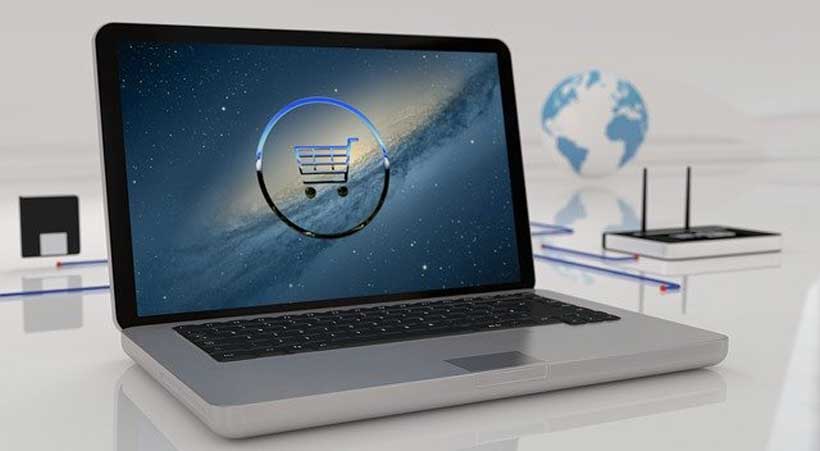 Parts of the online economy have boomed since COVID-19 began, while some pre-pandemic big-hitters have seen a reversal of their fortunes in the last year, amid widespread movement restrictions, UN economists have found.
According to UN trade and development experts UNCTAD, the e-commerce sector saw a "dramatic" rise in its share of all retail sales, from 16 per cent to 19 per cent in 2020.
The digital retail economy experienced most growth in the Republic of Korea, where internet sales increased from around one in five transactions in 2019, to more than one in four last year.
"These statistics show the growing importance of online activities", said Shamika Sirimanne, UNCTAD's director of technology and logistics. "They also point to the need for countries, especially developing ones, to have such information as they rebuild their economies in the wake of the COVID-19 pandemic."
The UK also saw a spike in online transactions over the same period, from 15.8 to 23.3 per cent; so too did China (from 20.7 to 24.9 per cent), the US (11 to 14 per cent), Australia (6.3 to 9.4 per cent), Singapore (5.9 to 11.7 per cent) and Canada (3.6 to 6.2 per cent).
Online business-to-consumer (B2C) sales for the world's top 13 companies stood at $2.9 trillion in 2020, UNCTAD said on Friday.
Bumpy ride
UNCTAD also said that among the top 13 e-commerce firms – most being from China and the US – those offering ride-hailing and travel services have suffered.
These include holiday site Expedia, which fell from fifth place in 2019 to 11th in 2020, a slide mirrored by travel aggregator, Booking Holdings, and Airbnb.
By comparison, e-firms offering a wider range of services and goods to online consumers fared better, with the top 13 companies seeing a more than 20 per cent increase in their sales – up from 17.9 per cent in 2019.
These winners include Shopify, whose gains rose more than 95 per cent last year – and Walmart (up 72.4 per cent).
Cashing-up
Overall, global e-commerce sales jumped to $26.7 trillion in 2019, up four per cent from a year earlier, the UN number-crunchers noted, citing the latest available estimates.
In addition to consumer online purchases, this figure includes "business-to-business" (B2B) trade, which put together was worth 30 per cent of global gross domestic product two years ago.
COVID-19 has reshaped last-mile logistics, with e-commerce deliveries rising 25% in 2020
COVID-19 has shifted the way people buy goods, accelerating the rise in online shopping and e-commerce deliveries. According to a new report from the World Economic Forum, this has led to a 25% rise in consumer e-commerce deliveries in 2020.
The new report, Pandemic, Parcels and Public Vaccination: Envisioning the Next Normal for the Last-Mile Ecosystem, explores changes seen over the last year which will greatly influence last mile deliveries in the future. For example, it's expected that 10%-20% of the recent increase in e-commerce deliveries will continue after the pandemic and the lifting of COVID-19 restrictions.
"Covid-19 shutdowns have completely reshaped how we live and of course this includes how and what we're buying," said Christoph Wolff, Head of Mobility, World Economic Forum. "Leaders must consider and respond to the effects COVID-19 has had on e-commerce deliveries and what impact these changes will have on their cities and communities."
Beyond rising demand, the past year has also seen a large shift to greener delivery options, with wider spread EV across the industry and more stringent carbon emission rules from cities expected to shape delivery networks in the near future.
Overall, the report finds six main structural changes to the delivery and logistics sector that are expected to last:
Six structural changes
The pandemic has caused an increase in last-mile deliveries that are likely to persist.
In 2020, business-to-consumer parcel deliveries have risen by about 25%. The report suggests that part of this increased demand will be durable, with at least 10%-20% of the growth remaining post-pandemic.
Consumers increasingly buy new types of products online and consider environmental and health impact when buying.
As consumers continue to buy a wider array of goods online, they are also becoming more ecologically aware. For example, 56% of millennials cite environmental protection as the reason for choosing alternatives to home delivery.
Decarbonization of last-mile deliveries has accelerated.
Companies and cities have ramped up commitments to make emission-free deliveries, while many pandemic-related economic stimulus packages, especially in the European Union and China, contain provisions to support green mobility and goods transport.
Faced with budget challenges and increased transport needs, cities steer last-mile transitions.
Many cities, like Seattle and Boston, have started to repurpose kerb space to designated delivery pick-up. Others, including Santa Monica and Amsterdam, are taking bold action on cleaner delivery with "zero-emission delivery zones" and electric vehicle charging infrastructure.
Proven technologies are fuelling the last-mile ecosystem revolution.
While disruptive new technologies, such as drones and delivery robots, will continue to emerge, the last-mile revolution is happening now as proven technologies scale up. The likes of parcel lockers and data sharing for load pooling are being adopted around the world as the costs of implementation decrease
New business models emerge to meet increased demand for sustainable delivery vehicles.
Certain logistics companies are now offering services to online retailers, which will help them identify the delivery routes most suited to make the immediate transition to electric delivery vehicles.
Last mile for vaccines
While ensuring equitable access to COVID-19 vaccines remains the most pressing issue in global vaccine distribution, effective last-mile delivery is another critical issue for countries. The key challenges are cold storage, second vaccine dose needs, and a disconnect between the vaccine and patient journey.
"Governments and logistics companies could think about teaming up with players who are experienced in managing very local, capillary demand and with integrating a large number of local retail outlets," says Anja Huber, Engagement Manager, McKinsey & Company. "Examples include large online retailers, eGrocery giants and technology platform players"
Potential solutions countries can implement for efficient vaccine delivery include real-time logistics planning, data integration, centralized management of delivery strategies at the national level and many more.
There are also early examples of countries that have handled this challenge particularly well. While there are many factors in vaccine distribution success, broadly speaking, countries with tight integration of healthcare and logistics stakeholders seem to show the highest national vaccination rates two months into 2021.
These include Israel, the UK and Chile outperforming other countries with more decentralized healthcare systems, like the US and Germany, which had slower initial vaccine rollouts.
Clearly, much still needs to be done to ensure developed countries overcome operational issues with vaccine delivery. However, mobility solutions should not overshadow an even larger ethical challenge in the differences of vaccine access between the global north and global south, which is a priority for greater equity.
Future of the last mile
The impact of COVID-19 on the last-mile delivery has accelerated existing trends across the sector, leading to six structural changes expected to shape the future of last mile deliveries.
These will be part of a broader urban mobility transition, driven by public policy and company actions. As cities and logistics leaders continue the sustainable urban delivery transition, close public-private coordination will be critical. Zero Emissions Urban Fleets (ZEUF) network, for example, provides a relevant dedicated stakeholder platform for this work.