Peace or War in Cyberspace?
Information and communication technology (ICT) plays an unprecedented role in today's world, but cyberspace is clearly lacking in security mechanisms that can guarantee stable and sustained world development. Insufficient information security is a barrier to investment in high-tech sectors. Digital technology with its artificial intelligence (AI), cloud computing, big data, the internet of things (IoT), electronic medicine, and electronic finance is a hostage to the absence of internationally accepted rules of behavior in cyberspace.
All countries without exception are increasingly vulnerable to cyber threats. The international community needs to join forces to build a reliable information security system, but instead individual states pursue policies that make cyberspace even less secure.
The United States is undoubtedly a global ICT leader. However, over the past few years it has increasingly demonstrated an open desire to use ICT for military purposes. It has been developing military ICTs and intensively militarizing cyberspace, thereby unleashing a cyber arms race. There is ample evidence of this.
It was the United States that developed the Stuxnet computer worm, and the American use of it against Iran in 2011 was, as it were, a cyber Hiroshima and an alarm signal to the entire international community because that cyberattack might have had irreversible consequences for Iran, and for its region as a whole for that matter. That attack was effectively the first instance in history of a state using a cyber weapon against another state. Thereby, the United States threw Iran's civilian nuclear program several years back.
In 2009, the Pentagon set up a body to direct cyberspace operations, the United States Cyber Command (USCYBERCOM), and put it in full-scale service the next year. Cyber Command is authorized to conduct both defensive and offensive operations. Its decisions are to be based on reports from the National Security Agency (NSA).
In August 2017, US President ordered Cyber Command to be elevated to the status of an independent unified combatant command. The order, which was implemented in May 2018, put Cyber Command on a par with the nine other unified combatant commands. Cyber Command is currently hiring hundreds of cyber operators to help carry out defensive and offensive cyber operations. The command is planned to eventually comprise nearly 6,200 personnel organized into 133 teams. According to media reports, these teams are due to achieve full operational capability by the end of  2018.
Lieutenant General Paul Nakasone, head of NSA and Cyber Command, has called for a more aggressive approach to opponents in cyberspace. For this reason, in March 2018 a road map was drawn up for Cyber Command that was entitled Achieve and Maintain Cyberspace Superiority. The new strategy requires that the U.S. military carry out practically daily raids on foreign networks and disable suspicious servers before they launch malicious software. The Pentagon is, besides, developing an advanced cyber weapon system to be called United Platform. Hardly any details about it have been disclosed but the facility is known to be planned as the basis for the defense of U.S. government agencies against hacker attacks and for offensive online operations.
The new cyber strategy is expected to force "strategic costs on our adversaries, compelling them to shift resources to defense and reduce [online] attacks." But, in order to avoid any of its moves being qualified as an act of military aggression against another country, Cyber Command would not cross the line into actual warfare. Cyber Command's initiatives are reflected in the 2018 National Defense Strategy, the year's chief military doctrinal document of the United States.
The New York Times has cited current and former U.S. officials as warning that U.S. attacks against foreign networks may provoke "retaliatory strikes against American banks, dams, financial markets or communications networks." Moreover, Cyber Command admits that its strategy poses diplomatic risks because, according to what it calls  "new vision" of Cyber Command, it is by no means terrorists, hackers or common criminals that are the United States' main adversaries but states – China, Russia, Iran and others.
Another aspect of the United States' new cyber policy is legislation. At the National Cybersecurity Summit in New York on July 31, 2018, which was hosted by the Department of Homeland Security (DHS), U.S. Vice President Mike Pence called on the U.S. Senate to enact legislation to create a specialized DHS body11. In order to fund the new body that should act as a centralized hub and encompass resources of the US national government, Mike Pence asked Congress for a record $15 billion.
The United States is going out of its way to monopolize cyberspace. It is an increasingly intensive enterprise, and what makes it particularly dangerous are Trump's initiatives to do away with the traditional system of White House control of U.S. offensive and defensive cyber activities while a system that is going to replace it is still essentially in embryo.
The Wall Street Journal said that, on August 16, 2018, Trump with a stroke of the pen scrapped Presidential Policy Directive 20, which had been issued by former president Barack Obama and laid down rules on the use of cyber weapons against adversaries of the United States. According to the Wall Street Journal, Trump's move aimed to lift restrictions on the offensive use of cyber weapons against foreign states because of alleged fears that some supposed hackers were plotting to meddle in U.S. congressional elections in November 2018.14
Hence, the United States is replacing the Obama-era cyber strategy of defense and deterrence with a strategy authorizing aggressive offensive action up to pre-emptive cyberattacks against sovereign countries.
Besides, the United States has for several decades been conducting global espionage via the Echelon electronic system that was based on a 1947 agreement between the United States and four allies. Today's sophisticated ICTs enrich the resources of U.S. intelligence services. One good example is the Program for Robotics, Intelligent Sensing and Mechatronics (PRISM), which has been running since 2007 and is a facility for the mass-scale secret collection of digital data without judicial approval. In 2013, former CIA employee Edward Snowden publicized documentary evidence that PRISM gave American intelligence services access to the central servers of nine key Internet companies – Microsoft, Yahoo!, Google, Facebook, Paltalk, YouTube, AOL, Skype, and Apple. This implies that the intelligence services are building a global database of audio and video files, photographs, emails, and personal data of social network users. Moreover, according to Snowden's revelations, NSA tapped the telephone conversations of 35 world leaders and some foreign diplomats, also via PRISM. Experts claim that U.S. intelligence services, in collaboration with Britain's Government Communications Headquarters (GCHQ), have been cracking practically all Internet cryptography standards by using supercomputers and the services of savvy hackers.
The United States' cyber weapons buildups and global cyber espionage threaten world security. The United States may accuse any country of a hacker attack without any substantial evidence and launch an aggression, even armed action, against it with the assistance of its allies. The range of actions prescribed by the 2015 version of the U.S. Defense Department's cyber strategy includes armed retaliation for cyberattacks. Recently, Western politicians, mainly the U.S. administration, have been showering Russia with accusations of cyber transgressions of all kinds. In tune with the established practice, no sustainable evidence has been provided of alleged Russian subversive cyber activities. Because of the fanning of the Russian hacking myth and fake news, it largely goes unnoticed that Russia itself has been a victim to large-scale cyberattacks – in 2017, for example, its critical state infrastructure came under more than 70 million attacks.
Nearly 20 years ago, Russia became the first country to sound the alarm at the United Nations about threats that were germinating in cyberspace. Moscow put forward a breakthrough initiative for a guarantee of international information security – a draft UN General Assembly resolution entitled Developments in the field of information and telecommunications in the context of international security. Since 1998, draft resolutions with the same title have been included in General Assembly session agendas every year. In 2017, to ensure the continuity of information security debates in the United Nations, Russia and more than 60 other countries proposed that the General Assembly put the cybersecurity issue on the agenda for its 73rd session. The proposal received unanimous approval.
Russia also initiated the creation of a UN negotiation mechanism on international information security – the Group of Governmental Experts on Developments in the Field of Information and Telecommunications in the Context of International Security (GGE). The GGE has reached agreement on many key points such as sources of cyber threats, the imperative of taking action against cyber terrorism and cybercrime, and the principle that international law applies to cyberspace. The GGE unanimously approved three detailed reports that recommended rules on the responsible behavior of states in cyberspace. In 2015, the member states of the Shanghai Cooperation Organization (SCO) put before the United Nations a proposed draft document that aimed to prevent conflicts in cyberspace and was entitled International Code of Conduct for Information Security.
The Russian position amounts to the principle that no military or political conflicts in cyberspace are acceptable and that therefore any policy that doctrine declaring the use of force in cyberspace a fair method must be rejected.
Russia stands for a digital world order that is based on equality and justice and guarantees the possibility of advancing national interests to all countries regardless of their level of technological development. State sovereignty, non-use of force, the non-interference of a country in the internal affairs of another country, the observance of the fundamental rights and freedoms of the individual, and the equal rights of all states in governing the Internet must be key principles.
The international community needs to develop universal rules on responsible behavior in cyberspace, rules that would be approved by all states. This is a fundamental condition for peace in cyberspace. Russia as the initiator of UN debates on international information security urges all countries to start full-scale work on such rules. Moscow plans to submit a draft resolution containing a basic set of rules to the General Assembly's First Committee during the Assembly's 73rd session this year. The planned resolution would include all of the GGE's recommendations of 2010, 2013 and 2015. It would propose 25 rules, including –
– purely peaceful use of ICT;
– international action to prevent conflicts in cyberspace;
– observance of the principles enshrined in the UN Charter, including the sovereign equality of states, refraining from the threat or use of force, and the non-interference of states in the internal affairs of other states;
– avoidance of groundless accusations of malicious use of ICT and provision of evidence to support any accusation;
– non-use of ICT by states for interfering in the internal affairs of other states;
– non-use of mediators for cyberattacks;
– measures to prevent the spread of malicious ICT instruments and harmful hidden functions.
Russia proposes that these 25 rules should be a basic set of guidelines that might be adjusted and enlarged afterward. This process could be carried out in 2019 by the renewed UN GGE on IIS, which will ensure continuity of IIS discussion within the UN through already tested format.
Cybercrime has been growing on an unprecedented scale, posing a serious international threat. UN Secretary General António Guterres has said that cybercrime yearly inflicts damages of about $1.5 trillion on the world.
Regional legal mechanisms such as the Council of Europe Convention on Cybercrime (Budapest Convention), which was signed in 2001, cannot defeat this evil, although the West literally tries to force the convention on the entire world, including Russia, as the only possible format for international anti-cybercrime action.
Russia's position on the Budapest Convention remains unchanged. Moscow has repeatedly pointed out that it cannot accept Article 32b of the convention, which, allegedly in the interests of criminal investigations, effectively allows a state to access information stored on any computer on the territory of another state without seeking the latter's permission for this and even without notifying that state.
Russia believes that it is imperative to develop a new, universal instrument for combating cybercrime. This idea is enshrined in the declaration of the BRICS summit of July 2018. Russia plans to initiate a full-scale debate on this matter in the UN General Assembly's Third Committee by submitting a draft resolution "Countering the use of ICTs for the criminal purposes" to that effect.
A draft universal convention on cooperation in combating cybercrime that was submitted by Russia to the United Nations was accepted by the General Assembly as one of its documents on December 28, 2017 and was meant to act as "food-for-thought". It becomes clear that a start for the relevant wide political discussion within the UN General Assembly in New York is needed.
Absolutely all states are obviously in the same boat as regards cybercrime. Some of them are safer against it than others but all are vulnerable to it, and the United States with all its numerous cybersecurity services is no exception either. In a world harassed by cyber gangs, international community should jointly deal with real and not fake threats and criminals.
There is an alternative to the cyber arms race – a cyberspace peace plan proposed by Russia and other countries standing for strengthening peace and security in information space. Future reactions in the United Nations to Russia's information security initiatives will make clear who really wants peace in cyberspace and who uses manipulation and fake concerns as a screen for plans to unleash a cyberwar.  Maintenance of peace in cyberspace is the responsibility of each sovereign member of the international community.
First published in our partner International Affairs
Cyberwar, Netwar: The Untouchable and Unpredictable
Territorial integrity, sovereignty and non-interference are salient features of a just and secure state. For a state to exist, compete and survive in the international context, a country must be well equipped. The unbiased, neutral and non-aligned movement is the best way to reach heights, especially for small states. However, this is not an easy task, 'everything has a price'. The existence and co-dependence of a state are made further vulnerable as well as strengthened by way of 'information'. Unlike in past, when troops protected borders, at present country must face and react to content generated and disseminated on online platforms.
Cyberwar and Netwar are mechanisms that are used by certain individuals as well as entities to infiltrate systems, pass a message, steal information or change the material content. "Cyberwar" is the act of "disrupting, if not destroying, information and communication systems". On the contrary, "Netwar" is to "disrupt, damage, or modify what a target population knows or thinks it knows about the world around it". These threats are vicious to national security. Since the whole world is digitalized, any information regardless of its credibility reaches a wide audience. There are various modes of cyberwar including Phishing, Ransomware, E-commerce data interception, Crimeware-as-a-Service, Cyber Scams and Crypto-jacking. (Arquilla and Ronfeldt 1995) states, that a Netwar may focus on public or elite opinion, or both. It may involve diplomacy, propaganda and psychological campaigns, political and cultural subversion, deception of or interference with local media, infiltration of computer networks and databases and efforts to promote dissident or opposition movements across computer networks.
According to Blackfog's 2021 State of Ransomware Report, government agencies were the top targets for cybercriminals, followed by education, healthcare, services, technology, manufacturing and retail. According to Curran, Concannon and McKeever (in Janczewski and Colarik 2008: 03) have pointed out; the LTTE became the world's first terrorist outfit to attack a country's computer system in 1998. Another example is India. In August 2013, Indira Gandhi International Airport (IGI) faced a Cyberattack. 'Technical snag' hit the operations of terminal no. 03. Nisar & StepovayaIn (2022) has cited (UNODC, 2021) which states that in September in Malaysia, a web-hosting service was the target of a ransomware attack demanding US$ 900,000 in cryptocurrency and In May, four subsidiaries of an international insurance company in Thailand, Malaysia, Hong Kong, and the Philippines were hit by a ransomware attack asking for US$ 20 million. Where that being said for cyber-war, net war is also a crucial problem. This is explicit in Russia and Ukraine conflict where information advantage is heavily discussed and debated. Byman (2022) has mentioned, "Confrontation between Bahrain, Egypt, Saudi Arabia, and the UAE (the so-called "Quartet") and Qatar, for example, began in 2017 in part due to social media exploitation involving hacked email accounts and associated disinformation". Sri Lanka too faces disinformation by LTTE and its international networks.
Threats, which occur on online platforms, are equally important as much as militaristic aspects of warfare. Where the militaristic aspect includes conquering and declaring power, Cyberwar and Netwar disrupt systems and brainwash people respectively. Since crimes conducted, are unpredictable, intangible and cross borders, ascertaining the criminal is daring. Due to these reasons, imposing liability as to whether it is collective or individual becomes strenuous. Furthermore, lack of experience, expertise in personnel, lack of technology and inadequate infrastructure can be identified as problems. Information illiteracy is another pertaining issue, which is the inability of individuals to recognize when information is needed and have the ability to locate, evaluate and use information effectively. Moreover, cyber-attacks are widely done due to their low cost and widespread nature.
With that being said, it is imperative to reiterate, that national security is threatened by Cyberwar as well as Netwar. Thus, any country must overcome the challenges mentioned afore. For that, to fight cyber war, enhancing technological infrastructure and technical capacity is important. In netwar, information literacy must be instilled to the population. Hence, people will be able to evaluate the quality, credibility and validity of the content. In addition, it is crucial to have a reporting mechanism for false content disseminated online. International cooperation is effective to combat Netwar and Cyberwar. Likewise, it is vital to sign and ratify necessary laws and follow resolutions in the international context. Furthermore, individuals, government, as well as private entities, must behave in a cyber-resilient manner that they are otherwise not incentivized to do.
Operation Neptune Spear and the Killing of Osama bin Laden
The founder and first leader of Al-Qaeda, And establishing 20-years republican government in Afghanistan: Neptune Spear was the secret name or code of the operation that was carried out under the leadership of the CIA on May 2, 2011 in the Abbottabad region of Khyber Pakhtunkhwa for killing of the leader of the Al-Qaeda group Osama bin Laden. This operation, which was carried out from Afghanistan to the territory of Pakistan by former President of the United States Barack Obama, is generally known as JSOC.
Why this mission was named Neptune Spear?
The reason why the operation to kill Osama Bin Laden, the leader of the al-Qaeda group, was given the name Neptune's Spear is as follows: The mission was named Operation Neptune's Spear because it was the emblem of the United States Navy Seal, and Neptune in classical mythology means the god of the sea. In addition, this operation is commonly known as JSOC, because the Joint Special Operations Command (JSOC) is a sub-command of the United States Special Operations Command (USSOCOM), which played an important role in the operation to kill Osama Bin Laden on May 2, 2011.
The Neptune Spear operation started on May 1, 2011 from the American military base in Jalalabad province of Afghanistan, and ended on May 2 in Abbottabad, Pakistan. Former President Obama, Secretary of State Hillary Rodham Clinton, Vice President Joe Biden, Defense Secretary Robert Gates and members of the national security team were monitoring the operation online. All involved in Operation Neptune Spear were 23 SEALs, an interpreter, two helicopters and a combat dog. The operation started from a base of the American forces in Jalalabad, Afghanistan, on May 1, 2011 at 10:30 pm local time, and on May 2, 2011, after 40 minutes long operation, they ended by killing Osama Bin Laden before one o'clock. Who was Osama Bin Laden and how did he become a big threat to the world, especially the United States? Osama bin Laden, the son of Muhammad bin Awad, was born on March 10, 1957 in Riyadh, Saudi Arabia, but some sources close to Osama believe that he was born in 1958. Osama bin Laden had five wives, his first wife was Najwa Ghanim, who married him in 1974, his second and divorced wife was Khadija Sharif, who married him in 1983, and His third wife was Khairya Saber who married Osama bin Laden in 1985. His fourth wife was Siham Saber, who married Osama bin Laden in 1987, and his fifth wife was Amal al-Sadah, who married Osama bin Laden in 2000.
Osama had about twenty male and female children from his first four wives, but according to some sources, Osama had twenty-four male and female children from his fifth wife, and some put the number of children at 26, but the exact report is 24 about Osama's children. Osama bin Al-Adeen studied economics at Abdul Aziz University, And in addition to this, after receiving education in the field of Civil engineering, politics and Shari'a, he studied partially in English literature at Oxford University in England, But intellectually, he was more encouraged towards the jihadist ways and intellectually he chose the jihadist way. Before Osama Bin Laden left Britain and went to Pakistan to choose the path of war, he showed intellectual interest in the Muslim Brotherhood in Egypt. Moreover, during his university years, he financially supported jihadist groups in South Sudan, Egypt, Syria and a number of African countries, because he inherited 20 to 25 million dollars from his father, And Osama spends a part of that money on construction projects and financially supports terrorist groups with the money received from those construction companies. In 1979, Bin Laden went to Pakistan and stayed with his intellectual and jihadist teacher, Abdullah Azzam, and prepared for the war against the former Soviet Union in Afghanistan, after that, he became friends with Ayman al-Zawahiri and founded the (Maktab-Al-Khadamat) in 1984 with Abdullah Azzam, Ayman al-Zawahiri and Osama bin Laden. After that, he started recruiting fighters for Mujahideen against the Soviet Union in Afghanistan and spent most of his wealth on financing terrorists. After that, Osama bin Laden started a massive effort to establish Al-Qaeda and started recruiting fighters from Africa, the Middle East and South Asia, And he accelerated the search for young people with a fighting and jihadist mindset from all over the world, and he focused on Egypt in order to attract Egyptian engineers. After extensive financial and armed cooperation with other jihadist organizations in Pakistan, in 1988, the Al-Qaeda armed group was activated by Osama, Not only did they continue their attacks in Afghanistan, but they also carried out many bloody attacks in the Middle East and Africa. The bloodiest attack was the 11th of September 2001 and the darkest day in the history of the United States. September 11 or 9/11, on September 11, 2001, 19 Al-Qaeda terrorists hijacked four commercial airplanes, and the first two commercial airplanes and suicide bombers targeted the New York City International Trade Center. The third plane targeted the headquarters of the Pentagon in Arlington County, Virginia, and the fourth plane planned to attack the federal government building in Washington DC, but did not reach the target, And in four attacks, around 3000 Americans were killed and up to 25000 Americans and foreigners were injured. After this attack, Osama was included in the list of the most wanted terrorists by the United States and the Western alliance, a list controlled by the FBI.
After 10 years of intense investigations and intelligence investigations, on May 2, 2011, the US government avenged 9/11 by killing Osama at the ISI's most secure location in Abbottabad, Pakistan. However, Osama's body was thrown into the sea before his body should be presented to the intelligence agencies of the world as evidence. But there is some confidential information that Osama bin Laden, the American dictator and the founder of al-Qaeda, was recruited by the CIA in 1979 at the beginning of the US-sponsored jihadist war against Afghanistan, And he was 22 years old and trained in a CIA-sponsored guerrilla training camp. In any case, Osama's entry into Afghanistan led to the fall of the first Taliban regime, and at the same time, a person who was famous for so dear to Westerners came to power in Afghanistan.
How did Hamid Karzai get from immigration to the presidency?
Common understanding between former President Hamid Karzai and the Central Intelligence Agency of the United States and some untold facts: When the Al-Qaeda group carried out the deadly attacks in New York, Washington and Pennsylvania on September 11, 2001, and the leader of this group, Osama bin Laden, took refuge in Afghanistan. In addition, the first Taliban regime of Afghanistan at that time, under the leadership of Mullah Omar Mujahid, accepted the refuge of Osama Bin Laden. Not only that, the American people knew that the United States and the security agencies of this country would not remain silent, and would soon start preparing for revenge. But before that the United States, the Central Intelligence Agency, the Army, and the Special Operations Command of the United States Army started a response plan, they first proposed to the Afghan government to hand over Osama Bin Al-Adeen to the United States. Nevertheless, the leader and founder of the Taliban, Mullah Omar Mujahid, rejected their request, and for the second time, the United States tried to mediate the Saudi Arabia. The US asked the Taliban government to hand over Osama to the government of Saudi Arabia, but Mullah Omar Mujahid said that handing over Osama Bin Al-Aden to Saudi Arabia means handing over to America.
Furthermore, after rejecting the second proposal, the plan to attack Afghanistan was started by the United States and its allies on October 7, 2001. Just 15 days after the terrorist attacks of September 11, 2001, CIA and US Special Forces personnel were sent to northern Afghanistan, to meet local tribal leaders and local commanders such as Abdul Rashid Dostum and work together, to start a war against the Taliban, who controlled the country and gave shelter to Osama bin Laden. A CIA team arrived with $3 million in $100 bills to use to recruit tribal leaders and strengthen the war against the Taliban, and teams of military units came from the fifth Special Forces Group. The then President of the United States, George W. Bush, together with the head of the CIA, George J. Tenet, made a coordinated decision to overthrow the Taliban government by appointing an influential person from the southwest zone of Afghanistan after the formation of a new government in the country.
That person was Abdulhad Karzai's son Hamid Karzai who spent a lot of time in exile in Pakistan, not only he was the national leader for the Pashtuns of this side of the border, but he also had a special status among the Pashtuns of that side of the border in Pakistan. This position made him a target of the CIA. After October 7, 2001, members of the Central Intelligence Agency began to secretly visit Hamid Karzai's house in Quetta and Chaman, Baluchistan, Pakistan, as a result, in July 2002, Hamid Karzai came to power in Afghanistan under the warm support of the CIA and the West, and he remained the president of Afghanistan until September 2014.
World Economic Forum and India steered Indo-pacific Strategy-Centric Policy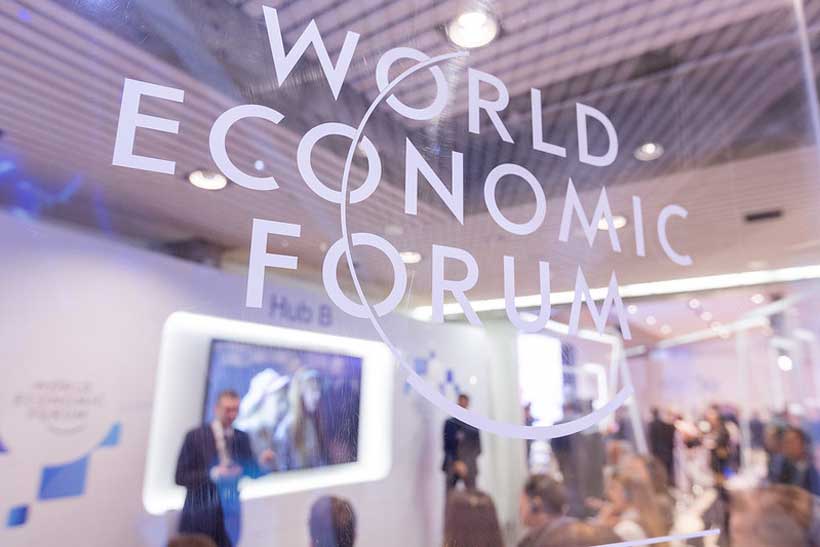 According to the sources, CIA members have gone to Switzerland to lead the security of the WEF meeting due to a possible attack. While the meeting of the World Economic Forum or WEF begins on January 16 in Davos, the Swiss Army has started security preparations under the leadership of CIA in the field for the annual meeting of the World Economic Forum (WEF) in Davos. For the WEF meeting in Davos, the Parliament has approved the preparation of 5000 soldiers, and now about 500 soldiers have been deployed to guard the meeting place, led by members of the United States' Central Intelligence Network. The identities of the CIA Ops are not clear, because if the anti-western countries talk about the WEF meeting, that the security responsibility of the WEF meeting has been handed over to the CIA and only the soldiers will be from Switzerland, then it will increase the challenges to the WEF meeting. Intelligence experts and analysts of intelligence reports believe that this time, the war between Russia and Ukraine in Eastern Europe has led to the possible targeting of the WEF meeting in Switzerland, because in this international economic meeting, a number of economic topics will be also discussed against of Russia and its allies.
What is purpose of the Annual meeting of WEF?
This annual meeting, which is hosted by the Swiss country of Europe, is very important because the international economic companies and political bonds are led through the annual meeting of the World Economic Forum, and for years to come, this World Economic Forum engages leading political, business, cultural and other community leaders to shape global, regional and industry agendas. On the other hand, this annual meeting faces a number of possible risks and challenges, such as the religious war between Muslims and non-Muslims, which affects the economic forum, and the sabotage of the WEF annual meeting by terrorist and intelligence groups.
In addition, after the terrorist attacks in France in November 2015, the biggest challenge to the security of international meetings in Europe, and the current sensitive situation in Europe, the flames of war have started. The impact of the Russia-Ukraine conflict is being felt at the annual meeting of the World Economic Forum in Davos, and European and American business organizations and political processes may use tough measures against Russia. The political and business leaders of the world are worried about the economic future of Europe, because, the series of power division in Eastern Europe is going on rapidly, along with religious extremist non-militant and armed groups are also increasing in Europe, which can easily increase violence in Europe under the pretense of freedom of expression and religion. A clear example of which is the expansion of the Muslim Brotherhood and Hizb-ul-Tahrir groups in Britain, France and Germany. On the other hand, the economic and industrial promptness in Europe is increasing day by day, and at the same time, due to the war between Russia and Ukraine, the lack of energy and the trend of economic stagnation have created a sense of depression among many business leaders.
Other investment destinations also seem uncertain, but India has emerged as a region of both economic dynamism and political stability under the support of the United States, which is currently trying to include India in the P-5+1. Eager to capitalize on this current mood as an economic marketer, India is drawing the attention of world leaders to its reform decisions, and to the rapid pace at which a new unicorn is being created in the country.
Because the West is also trying to weaken the economic side of the European Union, And transfer the European economic and trade zone from Europe to South Asia and open a new economic zone by connecting Iran's Chabahar port and Gwadar port in the future country of Baluchistan.
In turn, China is reaching the Caspian Sea through Northern Afghanistan to expand its trade with the Middle East by using the Caspian, until to leave and forget of Pakistan's Gwadar. And the United States is preparing to give a large share in the new economic zone to its close allies from the continent of Europe, such as France, Germany, England and a number of other countries, And before that, with the support of the United States, the UAE signed an agreement with France in the field of energy. In this way, the European allies of the United States will be included in the economic contracting countries of the new economic zone, in order to reach this point; there are now efforts to disrupt the economic agreements under the umbrella and leadership of the European Union.
The current World Economic Forum is looking at a different world than it did in the past, and this is a reason for India to find itself in the sweet spot and take advantage of Europe's current external status to emerge as a new economic leader. Chain's future role in the WEF and what will be its alternative approach against India. Before this, Chinese President Xi Jinping focused on the Davos summit; And Xi Jinping again presented China as a champion of free trade, while the United States under the leadership of Donald Trump was seen on the other side of the fence. However, with the end of Trump's reign, the relations between the China and the West led by the United States have become more complicated, and the challenges to China's economic development have increased.
Because of that, China is not present as a leading trader in the current Davos summit and is standing behind, and the main reason is China's tough stance against Taiwan, So the focus of WEF next annual meeting has shifted to India, and India is enjoying potential benefits as an alternative investment destination. In bringing India to this position, the United States has lost its closest ally in the Middle East, Saudi Arabia, and the main reason was the United States allowing India to emerge as the star of EVs in the global economic competition against China until 2030.
Apart from this, another important topic for India is the renewable energy of green hydrogen. Green hydrogen is hydrogen made with renewable energy, India's plan aims to replace fossil fuels with hydrogen in the production of fertilizer and steel, mix it into city gas supplies and promote its use in transportation. While India's current production of green hydrogen is low and comes from a few pilot projects, But the country wants to produce 5 million tons of green hydrogen by the end of this decade. The Narendra Modi-led government has recently approved the National Green Hydrogen Mission, which is expected to open up new opportunities towards net-zero goals in the next five decades, which will further reduce the role of China's green hydrogen market in the international trade market. And India's economy is estimated to grow by $20-30 trillion over the next three to five decades, which is in line with India's net-zero commitment. Companies that want to promote India's green hydrogen policy include Adani New Industries Ltd, Reliance Industries Ltd, Indian Oil Corporation Ltd, ONGC, GAIL India Ltd, Bharat Petroleum Corporation Ltd, NTPC Ltd, Larsen & Turbo, and Hindustan Petroleum Corporation Ltd, Started investing in green hydrogen innovations. These are the economic developments that can introduce India's presence at the next WEF meeting.
What will be the position of the economic embargo of the United States against Venezuela and Iran at the 2023 World Economic Forum meeting?
After 2022, there is still a big question whether the United States will ease the sanctions on Venezuela and Iran in order to get oil alternative for the economic sanctions imposed on Russia due to the Russian invasion of Ukraine. Earlier, US Secretary of State Anthony Blinken said on March 6, 2022 that the US and its European allies might impose a ban on Russian oil imports in response to the war in Ukraine.
The administration under the leadership of US President Biden was ready to improve relations with Venezuela and ease sanctions after the 2022 WEF meeting because the United States needed Venezuela's energy reserves. However, currently the question is the relationship between Iran and Venezuela, the negative effects of which can once again make the relationship between the United States and Venezuela difficult, meanwhile, the President of Venezuela, Nicolas Maduro, has recently expressed his willingness to close relations with the United States. However, Iran's President Ibrahim Raisi, on Sunday, January 8, 2023, in a meeting with the new Venezuelan ambassador in Tehran, warned Venezuela to avoid closer relations with the United States. In addition, the tension in relations with Venezuela will complicate the security situation in Latin America, and these all were the most important factors to the security of the WEF annual meeting, which is currently receiving increased attention.