Peace or War in Cyberspace?
Information and communication technology (ICT) plays an unprecedented role in today's world, but cyberspace is clearly lacking in security mechanisms that can guarantee stable and sustained world development. Insufficient information security is a barrier to investment in high-tech sectors. Digital technology with its artificial intelligence (AI), cloud computing, big data, the internet of things (IoT), electronic medicine, and electronic finance is a hostage to the absence of internationally accepted rules of behavior in cyberspace.
All countries without exception are increasingly vulnerable to cyber threats. The international community needs to join forces to build a reliable information security system, but instead individual states pursue policies that make cyberspace even less secure.
The United States is undoubtedly a global ICT leader. However, over the past few years it has increasingly demonstrated an open desire to use ICT for military purposes. It has been developing military ICTs and intensively militarizing cyberspace, thereby unleashing a cyber arms race. There is ample evidence of this.
It was the United States that developed the Stuxnet computer worm, and the American use of it against Iran in 2011 was, as it were, a cyber Hiroshima and an alarm signal to the entire international community because that cyberattack might have had irreversible consequences for Iran, and for its region as a whole for that matter. That attack was effectively the first instance in history of a state using a cyber weapon against another state. Thereby, the United States threw Iran's civilian nuclear program several years back.
In 2009, the Pentagon set up a body to direct cyberspace operations, the United States Cyber Command (USCYBERCOM), and put it in full-scale service the next year. Cyber Command is authorized to conduct both defensive and offensive operations. Its decisions are to be based on reports from the National Security Agency (NSA).
In August 2017, US President ordered Cyber Command to be elevated to the status of an independent unified combatant command. The order, which was implemented in May 2018, put Cyber Command on a par with the nine other unified combatant commands. Cyber Command is currently hiring hundreds of cyber operators to help carry out defensive and offensive cyber operations. The command is planned to eventually comprise nearly 6,200 personnel organized into 133 teams. According to media reports, these teams are due to achieve full operational capability by the end of  2018.
Lieutenant General Paul Nakasone, head of NSA and Cyber Command, has called for a more aggressive approach to opponents in cyberspace. For this reason, in March 2018 a road map was drawn up for Cyber Command that was entitled Achieve and Maintain Cyberspace Superiority. The new strategy requires that the U.S. military carry out practically daily raids on foreign networks and disable suspicious servers before they launch malicious software. The Pentagon is, besides, developing an advanced cyber weapon system to be called United Platform. Hardly any details about it have been disclosed but the facility is known to be planned as the basis for the defense of U.S. government agencies against hacker attacks and for offensive online operations.
The new cyber strategy is expected to force "strategic costs on our adversaries, compelling them to shift resources to defense and reduce [online] attacks." But, in order to avoid any of its moves being qualified as an act of military aggression against another country, Cyber Command would not cross the line into actual warfare. Cyber Command's initiatives are reflected in the 2018 National Defense Strategy, the year's chief military doctrinal document of the United States.
The New York Times has cited current and former U.S. officials as warning that U.S. attacks against foreign networks may provoke "retaliatory strikes against American banks, dams, financial markets or communications networks." Moreover, Cyber Command admits that its strategy poses diplomatic risks because, according to what it calls  "new vision" of Cyber Command, it is by no means terrorists, hackers or common criminals that are the United States' main adversaries but states – China, Russia, Iran and others.
Another aspect of the United States' new cyber policy is legislation. At the National Cybersecurity Summit in New York on July 31, 2018, which was hosted by the Department of Homeland Security (DHS), U.S. Vice President Mike Pence called on the U.S. Senate to enact legislation to create a specialized DHS body11. In order to fund the new body that should act as a centralized hub and encompass resources of the US national government, Mike Pence asked Congress for a record $15 billion.
The United States is going out of its way to monopolize cyberspace. It is an increasingly intensive enterprise, and what makes it particularly dangerous are Trump's initiatives to do away with the traditional system of White House control of U.S. offensive and defensive cyber activities while a system that is going to replace it is still essentially in embryo.
The Wall Street Journal said that, on August 16, 2018, Trump with a stroke of the pen scrapped Presidential Policy Directive 20, which had been issued by former president Barack Obama and laid down rules on the use of cyber weapons against adversaries of the United States. According to the Wall Street Journal, Trump's move aimed to lift restrictions on the offensive use of cyber weapons against foreign states because of alleged fears that some supposed hackers were plotting to meddle in U.S. congressional elections in November 2018.14
Hence, the United States is replacing the Obama-era cyber strategy of defense and deterrence with a strategy authorizing aggressive offensive action up to pre-emptive cyberattacks against sovereign countries.
Besides, the United States has for several decades been conducting global espionage via the Echelon electronic system that was based on a 1947 agreement between the United States and four allies. Today's sophisticated ICTs enrich the resources of U.S. intelligence services. One good example is the Program for Robotics, Intelligent Sensing and Mechatronics (PRISM), which has been running since 2007 and is a facility for the mass-scale secret collection of digital data without judicial approval. In 2013, former CIA employee Edward Snowden publicized documentary evidence that PRISM gave American intelligence services access to the central servers of nine key Internet companies – Microsoft, Yahoo!, Google, Facebook, Paltalk, YouTube, AOL, Skype, and Apple. This implies that the intelligence services are building a global database of audio and video files, photographs, emails, and personal data of social network users. Moreover, according to Snowden's revelations, NSA tapped the telephone conversations of 35 world leaders and some foreign diplomats, also via PRISM. Experts claim that U.S. intelligence services, in collaboration with Britain's Government Communications Headquarters (GCHQ), have been cracking practically all Internet cryptography standards by using supercomputers and the services of savvy hackers.
The United States' cyber weapons buildups and global cyber espionage threaten world security. The United States may accuse any country of a hacker attack without any substantial evidence and launch an aggression, even armed action, against it with the assistance of its allies. The range of actions prescribed by the 2015 version of the U.S. Defense Department's cyber strategy includes armed retaliation for cyberattacks. Recently, Western politicians, mainly the U.S. administration, have been showering Russia with accusations of cyber transgressions of all kinds. In tune with the established practice, no sustainable evidence has been provided of alleged Russian subversive cyber activities. Because of the fanning of the Russian hacking myth and fake news, it largely goes unnoticed that Russia itself has been a victim to large-scale cyberattacks – in 2017, for example, its critical state infrastructure came under more than 70 million attacks.
Nearly 20 years ago, Russia became the first country to sound the alarm at the United Nations about threats that were germinating in cyberspace. Moscow put forward a breakthrough initiative for a guarantee of international information security – a draft UN General Assembly resolution entitled Developments in the field of information and telecommunications in the context of international security. Since 1998, draft resolutions with the same title have been included in General Assembly session agendas every year. In 2017, to ensure the continuity of information security debates in the United Nations, Russia and more than 60 other countries proposed that the General Assembly put the cybersecurity issue on the agenda for its 73rd session. The proposal received unanimous approval.
Russia also initiated the creation of a UN negotiation mechanism on international information security – the Group of Governmental Experts on Developments in the Field of Information and Telecommunications in the Context of International Security (GGE). The GGE has reached agreement on many key points such as sources of cyber threats, the imperative of taking action against cyber terrorism and cybercrime, and the principle that international law applies to cyberspace. The GGE unanimously approved three detailed reports that recommended rules on the responsible behavior of states in cyberspace. In 2015, the member states of the Shanghai Cooperation Organization (SCO) put before the United Nations a proposed draft document that aimed to prevent conflicts in cyberspace and was entitled International Code of Conduct for Information Security.
The Russian position amounts to the principle that no military or political conflicts in cyberspace are acceptable and that therefore any policy that doctrine declaring the use of force in cyberspace a fair method must be rejected.
Russia stands for a digital world order that is based on equality and justice and guarantees the possibility of advancing national interests to all countries regardless of their level of technological development. State sovereignty, non-use of force, the non-interference of a country in the internal affairs of another country, the observance of the fundamental rights and freedoms of the individual, and the equal rights of all states in governing the Internet must be key principles.
The international community needs to develop universal rules on responsible behavior in cyberspace, rules that would be approved by all states. This is a fundamental condition for peace in cyberspace. Russia as the initiator of UN debates on international information security urges all countries to start full-scale work on such rules. Moscow plans to submit a draft resolution containing a basic set of rules to the General Assembly's First Committee during the Assembly's 73rd session this year. The planned resolution would include all of the GGE's recommendations of 2010, 2013 and 2015. It would propose 25 rules, including –
– purely peaceful use of ICT;
– international action to prevent conflicts in cyberspace;
– observance of the principles enshrined in the UN Charter, including the sovereign equality of states, refraining from the threat or use of force, and the non-interference of states in the internal affairs of other states;
– avoidance of groundless accusations of malicious use of ICT and provision of evidence to support any accusation;
– non-use of ICT by states for interfering in the internal affairs of other states;
– non-use of mediators for cyberattacks;
– measures to prevent the spread of malicious ICT instruments and harmful hidden functions.
Russia proposes that these 25 rules should be a basic set of guidelines that might be adjusted and enlarged afterward. This process could be carried out in 2019 by the renewed UN GGE on IIS, which will ensure continuity of IIS discussion within the UN through already tested format.
Cybercrime has been growing on an unprecedented scale, posing a serious international threat. UN Secretary General António Guterres has said that cybercrime yearly inflicts damages of about $1.5 trillion on the world.
Regional legal mechanisms such as the Council of Europe Convention on Cybercrime (Budapest Convention), which was signed in 2001, cannot defeat this evil, although the West literally tries to force the convention on the entire world, including Russia, as the only possible format for international anti-cybercrime action.
Russia's position on the Budapest Convention remains unchanged. Moscow has repeatedly pointed out that it cannot accept Article 32b of the convention, which, allegedly in the interests of criminal investigations, effectively allows a state to access information stored on any computer on the territory of another state without seeking the latter's permission for this and even without notifying that state.
Russia believes that it is imperative to develop a new, universal instrument for combating cybercrime. This idea is enshrined in the declaration of the BRICS summit of July 2018. Russia plans to initiate a full-scale debate on this matter in the UN General Assembly's Third Committee by submitting a draft resolution "Countering the use of ICTs for the criminal purposes" to that effect.
A draft universal convention on cooperation in combating cybercrime that was submitted by Russia to the United Nations was accepted by the General Assembly as one of its documents on December 28, 2017 and was meant to act as "food-for-thought". It becomes clear that a start for the relevant wide political discussion within the UN General Assembly in New York is needed.
Absolutely all states are obviously in the same boat as regards cybercrime. Some of them are safer against it than others but all are vulnerable to it, and the United States with all its numerous cybersecurity services is no exception either. In a world harassed by cyber gangs, international community should jointly deal with real and not fake threats and criminals.
There is an alternative to the cyber arms race – a cyberspace peace plan proposed by Russia and other countries standing for strengthening peace and security in information space. Future reactions in the United Nations to Russia's information security initiatives will make clear who really wants peace in cyberspace and who uses manipulation and fake concerns as a screen for plans to unleash a cyberwar.  Maintenance of peace in cyberspace is the responsibility of each sovereign member of the international community.
First published in our partner International Affairs
Cyber-attacks-Frequency a sign of Red Alert for India
The biggest target is in terms of transportations, nuclear power plants, Power system Operation Corporation Limited, V.O. Chidambaram Port Trust, Telangana State Load Dispatch Centre, logistic industries and research organisations which eventually can lead to destruction of the whole ecosystem. The confidentiality breach in the case of medical data leak as reported by a German cyber security firm –Greenbone Sustainable Resilience wherein Picture Archiving and Communication Servers were linked to public internet without any requisite protection is a point of concern. Then, there are certain individualistic attacks such as hacking email and financial crimes (banking), etc. In the last two years the attacks radar of focus has been defence, government accounts and the vaccine manufacturing companies.
Cyber Security – Individualistic awareness need of the hour
The target of the individual in a peculiar case which led to heinous crimes casted was due to opening of a document which was a bait to install Netwire- a malware. The bait was eventually delivered through a file and what prompted a person to open that link was a Drop box sent to him on his email was actually opening a Pandora Box of malicious command and control server. An emphasis to understand the technicality that Netwire stands for a malware which gives control of the infected system to an attacker. This in turn paves way for data stealing, logging keystrokes and compromise passwords. In the similar vein the Pegasus used the tactic to infiltrate the user's phones in 2019.
Cyber Security – Attacking Power Distribution Systems
The intrusions by Chinese hacker groups in October, 2020 as brought out by Recorded Future was done through Shadow Pad which opens a secret path from target system to command and control servers. And, the main target is sectors such as transportation, telecommunication and energy .And , there are different tags that are being used by the Chinese Espionage Industry such as APT41, Wicked Spider and Wicked Panda , etc.
The institutions backing legitimisation
The Institutions which are at working under the cyber security surveillance are the National Security Council and National Information Board headed by National Security Adviser helping in framing India's cyber security policy .Then, in 2014 there is the National Critical Information Infrastructure Protection Centre under the National Technical Research Organisation mandating the protection of critical information infrastructure. And, in 2015 the National Cyber Security Coordinator advises the Prime Minister on strategic cyber security issues. In the case of nodal entity , India's Computer Emergency Response Team (CERT-in) is playing a crucial role under the Ministry of Electronics and Information Technology(MEITY).But, there is a requirement of clarity in National Cyber Security Policy of 2013 and the needed updates desired in it respectively.
A cohesive approach – Data Protection and Privacy Importance
The Data privacy i.e. the personal data protection bill is an important imperative in which services of private actors can be bridged through a concerned law which is missing link in that sense. The point of Data localisation falls squarely within this dimension of Section 40 and 41 of the draft bill where in the Indian stakeholders have the capacity to build their own data centres .In this contextualisation there also a need to understand certain technicalities involved in terms of edge computing which in a way is enabling the data to be analysed, processed, and transferred at the edge of a network. An elaboration to this is the data is analysed locally, closer to where it is stored, in real-time without delay. The Edge computing distributes processing, storage, and applications across a wide range of devices and data centres which make it difficult for any single disruption to take down the network. Since more data is being processed on local devices rather than transmitting it back to a central data centre, edge computing also reduces the amount of data actually at risk at any one time. Whereas on the other hand, there is insistence on data localisation has paved the way for companies such as Google Pay to adhere to the policy and synchronise their working with the United Payments Interface (UPI).
What do you understand by Data Share?
In the recent case of WhatsApp privacy issue and drawing in parallel other organisation a similar platform such as Facebook and Google shared the data to the third party with a lopsided agreement and with continuance of the data trade business industry. In 1996 the internet was free so was perceived as carte blanche , a safe harbour falling under the Section 230 of the Communication Decency Act in the United States but with the evolution of the circumstances the laws in that specifications are also required to change in that respect. In relations to the Indian law under the Information Technology Act, 2000 under the Section 69 the Indian government has the powers to monitor and decrypt any information that's store in any computer resource but on certain conditions such as in regards to the sovereignty, defence and security of the country.
Cyber-attacks understanding on the International Forums
In terms of Lieber Code of Conduct of 1863 or be it Hague Convention of 1899 there is a need of updating the definitions and where in the cyber army falling under the categorisation of civilians , not possessing any of the warfare weapons cause the main weapon that they possess is a malware which is invisible but can have deep repercussions leading to destruction of that particular economy altogether .So, in recent evolving circumstances there is an undue importance to for the target country to respond with equal force and having a right to self-defence in this manner regardless of the attack being from a non-state actor from a third country and masquerading under the civilian garb .Henceforth , there a thorough understanding of the complex environment that one is dealing with , there is undue emphasis to change and respectively update with the current world.
Incidents of Uranium Theft in India: Depleting Nuclear Safety and International Silence
In yet another incident of the capture of nuclear-related materials from unauthorized persons in India has made headlines in the Indian media but largely ignored in the international media. On 4th June 2021, as reported in the Indian media, the authorities arrested seven people possessing approximately 6.4 kilograms of Uranium in the Eastern State of Jharkhand. This is the second time in less than a month where Indian authorities have captured such a gang in an attempt to sell uranium illegally. An incident of the same nature was reported just a few days ago in May 2021 where authorities apprehended unauthorized persons, who were trying to sell nearly 7 kilograms of natural uranium on the black market. Notably, Indian authorities themselves believe that these events might be linked to a "national gang involved in illegal uranium trade". This is a very serious issue because it means two things; first, that Indian local uranium reserves, radioactive nuclear materials, and facilities are not protected and are prone to black marketing. Secondly, this scenario has emerged because India is not adhering to international bindings of nuclear safety and security such as UN resolution 1540 and (Convention on Physical Protection on Nuclear Material) CPPNM under IAEA to secure its materials, reserves, and facilities. But, the most damaging aspect in this scenario is the discriminatory behavior of the international community, which is criminally silent on the violations of norms, practices, and regulations necessary for nuclear safety and security.
Though in both incidents, Uranium was in natural condition, which cannot be used for making bombs; however; it should be of great concern, as even in its natural state the Uranium can spread considerable radioactivity if used with conventional explosives. Moreover, Indian authorities themselves are considering that these activities could be linked with national gangs involved in the illegal supply of uranium. This raises the point that actually how much natural uranium is illegally sold in the black market by India. Since these are only incidents that are being reported in the Indian media, there might be many incidents that have never been reported. Also, this gang was captured from near the area where Indian Uranium mines of Jharkhand are allocated, the likelihood of access of non-state actors to these mines cannot be denied. These incidents are critical for international security and stability because such radioactive material when sold in black markets could be brought by the non-state and states aspiring for nuclearization. Unfortunately, in such a scenario all the efforts currently going on to stop the proliferation of nuclear weapons would be hampered. The recurring of these incidents reflect that India, despite being a member of CPPNM is not ensuring the protection of its nuclear materials from theft and sabotage by proper regulations, stringent mechanisms, and control. Other than CPPNM, India has also signed UN resolution 1540, which makes it mandatory for the states to ensure security regulations, mechanisms, equipment required for the security of Weapons of Mass Destruction (WMD) from the non-state actors. But, surprisingly, so far the UN or any other international organization has not taken notice of these recurring events. Rather, these mishaps by Indian authorities are shoved under the carpet. These incidents have been reportedly re-occurring in India, media reported these events in 2003, 2008, 2009, 2013, 2016, 2019, and now again in 2021.
Nuclear safety and security is a national matter of any state; however, against the backdrop of the potential damage, which these weapons can bring, they have become an international concern. Specifically, to an extent, where states are sometimes criticized, lauded, and sometimes rewarded for their behavior in this realm. In this regard, India appears as an exceptional case, where the formation of Nuclear Suppliers Group NSG to stop such events in the future has its roots in the Indian so-called peace nuclear explosion (PNE) in 1974. Ironically, a few years down the road, the same NSG gave a waiver to India for conducting nuclear export. Moreover, India was made part of many other regimes such as the Missile Technology Control Regime (MTCR), Australia Group, and Wassenaar Arrangement. Although, these decisions were carried out in lieu of geo-political realities, where the West regards India as a balancer against China but it gave a free hand to India. Even the US-based NTI Report on Nuclear Security Index gives India less score in nuclear safety and security regulations. At a time when many nuclear theft-related incidents have occurred in India in recent years, disgracefully, India still desires to become a member of NSG based on its so-called nuclear record.
To sum up the situation, the occurrence of back-to-back nuclear theft-related incidents has further exposed India's nuclear credentials and its non-adherence to international practices of nuclear safety and security. If legal bindings such as CPPNM and 1540 would not be implemented in the future by India, the South Asian stability, as well as the international security, would be undermined. Moreover, if the international non-proliferation continues to remain lenient towards states like India, the rest would likely regard the international non-proliferation mechanism not just as discriminatory but even as hoaxing. Many states might prefer to proliferate for their own interests, which would not serve the non-proliferation mechanism and regime. A very candid example is that today even after two years of the last NPT review conference, the next has not been conducted and chances are that it might not be conducted this year.
Uranium is being traded freely in the open market in India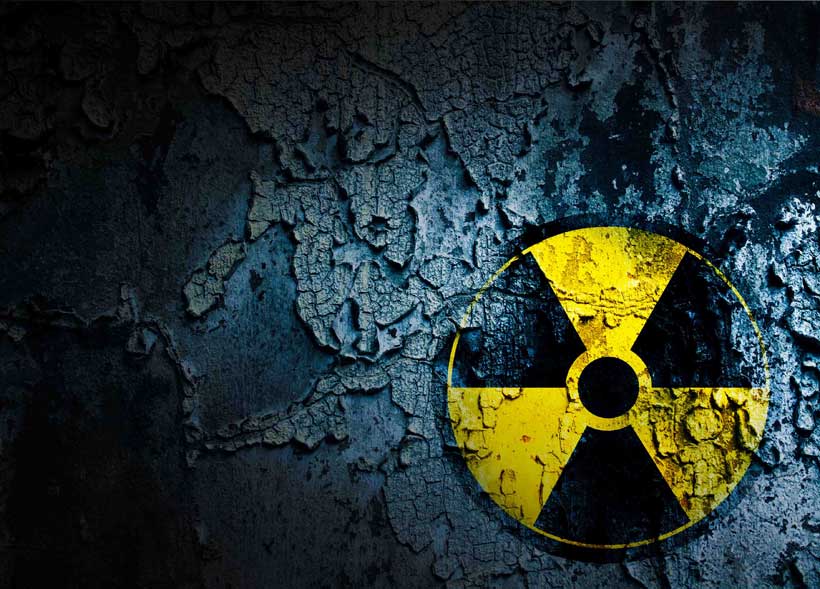 The Times of India has reported that a special police team arrested seven persons and recovered 6 Kgs of Uranium from them following raids at different parts of the city on Thursday. Bokaro SP Chandan Kumar Jha said, "We have seized the yellow substance and will send it to experts for tests. Uranium is a highly radioactive substance used at nuclear facilities."
Police said the accused, suspected of being part of a national gang involved in the illegal uranium trade, searched for customers and fixed its price at Rs 50 lakhs per kg. Notably, a kilogram of Uranium sells for around Rs 18 crores in the global market, sources said. For the first time, Uranium has been seized in this industrial town, but in other parts of India, similar cases were reported several times recently.
Those arrested have been identified as Bapi Da alias Bapi Da alias Bapi Chandra, Anil Singh, Deepak Kumar, Krishna Kant, Hare Ram Sharma, Mahavir Mahto, and Pankaj Mahto. They are residents of different parts of the district. Deepak and Bapi have a criminal history. It is illegal to possess Uranium without a license in India, and violation of the Atomic Energy Act, 1962, can attract stringent punishment.
Jha said police received information that some criminals are preparing to sell Uranium. A nine-member team headed by Chas DSP Mukesh Kumar and City DSP Kuldeep Kumar were involved in the raids. "It is still unclear how they got their hands on the radioactive metal. During interrogation, they mentioned West Bengal, Giridih, and a few other places. Seven mobile phones and a motorcycle were also seized from them," he said.
Notably, Jharkhand is among a few states in the country that has uranium mines. Uranium Corporation of India Limited (UCIL) also has a uranium processing plant at Jaduguda, about 150km from Bokaro city.
Sources said police are also investigating to ascertain whether the arrested accused have any links with a similar racket busted by Maharashtra Anti- Terror Squad (ATS) on May 5 after it nabbed two persons. A total of 7.1 kg of natural Uranium worth Rs 21.3 crore was seized from the duo identified as Jigar Jayesh Pandya (27) and Choudhary (31).
It is a severe failure of the Government that hazardous materials are accessible by common people. It is the state's responsibility, and the state must ensure the safety of the ordinary people. However, PM Modi has different priorities and over-engaged in non-issues. His focus to undermine minorities and the illegal occupation of Kashmir has made him over busy and left no time to safeguard the public interest. His extremist policies and brutalities against minorities are strongly condemned.
It is not the first time that Uranium has been traded like a regular commodity in the open market. It can be dangerous for India as well as the whole world. The law and order situation in India has deteriorated adversely, and criminals may avail this opportunity. The worst scenario will be if the RSS Hindu extremists got access to Uranium, then, definitely, the subcontinent is a one case. The fanatic RSS members are so vulnerable that they can go to any extent without considering the consequences.
Therefore it is appealed to the International community, the International Atomic Energy Agency (IAEA), and the UN to take serious notice and place preventive measures on the ground.
Being the next-door neighbor, Pakistan is under threat and has a responsibility to highlight such severe violations and may involve the international community to avoid similar cases in the future.
Pakistan on Friday, describing the reports of yet another incident of attempted illegal sale of Uranium in India as a "matter of deep concern," reiterated its call for the thorough investigation of such incidents and measures for strengthening the security of nuclear materials to prevent their diversion.
In a statement, FO Spokesman Zahid Hafeez Chaudhri said the similar incident in Maharashtra last month and other such reports in the past "are a matter of deep concern as they point to lax controls, poor regulatory and enforcement mechanisms, as well as the possible existence of a black market for nuclear materials inside India."
The UN Security Council Resolution 1540 and the IAEA Convention on the Physical Protection of Nuclear Material (CPPNM) make it binding on states to ensure stringent measures to prevent nuclear material from falling into the wrong hands, the statement noted.
"Pakistan reiterates its call for [a] thorough investigation of such incidents and measures for strengthening the security of nuclear materials to prevent their diversion," it added.
The press release said it was "equally important to ascertain the intent and ultimate use of the attempted uranium sale given its relevance to international peace and security as well as the sanctity of global non-proliferation regime."
Uranium is used in several areas, including nuclear explosives and medical techniques. The very fact that some people stole or illegally mined Uranium raises concerns about nuclear safety and security in India. It also indicates the possibility of a nuclear market existing in India that could be connected to international players.
Pakistan had voiced serious concern last month, too, after reports of the Maharashtra seizure emerged, pointing to gaps in state control mechanisms there.
"We have noted with serious concern the reports about the seizure of more than 7kg natural uranium from unauthorized persons in India," Chaudhri had said at the time."Security of nuclear materials should be the top priority for all countries," he added.
"There is a need for a thorough investigation of the matter as to how such sizeable quantity of uranium could become available outside any state control and identify the gaps which made this possible."