Peace or War in Cyberspace?
Information and communication technology (ICT) plays an unprecedented role in today's world, but cyberspace is clearly lacking in security mechanisms that can guarantee stable and sustained world development. Insufficient information security is a barrier to investment in high-tech sectors. Digital technology with its artificial intelligence (AI), cloud computing, big data, the internet of things (IoT), electronic medicine, and electronic finance is a hostage to the absence of internationally accepted rules of behavior in cyberspace.
All countries without exception are increasingly vulnerable to cyber threats. The international community needs to join forces to build a reliable information security system, but instead individual states pursue policies that make cyberspace even less secure.
The United States is undoubtedly a global ICT leader. However, over the past few years it has increasingly demonstrated an open desire to use ICT for military purposes. It has been developing military ICTs and intensively militarizing cyberspace, thereby unleashing a cyber arms race. There is ample evidence of this.
It was the United States that developed the Stuxnet computer worm, and the American use of it against Iran in 2011 was, as it were, a cyber Hiroshima and an alarm signal to the entire international community because that cyberattack might have had irreversible consequences for Iran, and for its region as a whole for that matter. That attack was effectively the first instance in history of a state using a cyber weapon against another state. Thereby, the United States threw Iran's civilian nuclear program several years back.
In 2009, the Pentagon set up a body to direct cyberspace operations, the United States Cyber Command (USCYBERCOM), and put it in full-scale service the next year. Cyber Command is authorized to conduct both defensive and offensive operations. Its decisions are to be based on reports from the National Security Agency (NSA).
In August 2017, US President ordered Cyber Command to be elevated to the status of an independent unified combatant command. The order, which was implemented in May 2018, put Cyber Command on a par with the nine other unified combatant commands. Cyber Command is currently hiring hundreds of cyber operators to help carry out defensive and offensive cyber operations. The command is planned to eventually comprise nearly 6,200 personnel organized into 133 teams. According to media reports, these teams are due to achieve full operational capability by the end of  2018.
Lieutenant General Paul Nakasone, head of NSA and Cyber Command, has called for a more aggressive approach to opponents in cyberspace. For this reason, in March 2018 a road map was drawn up for Cyber Command that was entitled Achieve and Maintain Cyberspace Superiority. The new strategy requires that the U.S. military carry out practically daily raids on foreign networks and disable suspicious servers before they launch malicious software. The Pentagon is, besides, developing an advanced cyber weapon system to be called United Platform. Hardly any details about it have been disclosed but the facility is known to be planned as the basis for the defense of U.S. government agencies against hacker attacks and for offensive online operations.
The new cyber strategy is expected to force "strategic costs on our adversaries, compelling them to shift resources to defense and reduce [online] attacks." But, in order to avoid any of its moves being qualified as an act of military aggression against another country, Cyber Command would not cross the line into actual warfare. Cyber Command's initiatives are reflected in the 2018 National Defense Strategy, the year's chief military doctrinal document of the United States.
The New York Times has cited current and former U.S. officials as warning that U.S. attacks against foreign networks may provoke "retaliatory strikes against American banks, dams, financial markets or communications networks." Moreover, Cyber Command admits that its strategy poses diplomatic risks because, according to what it calls  "new vision" of Cyber Command, it is by no means terrorists, hackers or common criminals that are the United States' main adversaries but states – China, Russia, Iran and others.
Another aspect of the United States' new cyber policy is legislation. At the National Cybersecurity Summit in New York on July 31, 2018, which was hosted by the Department of Homeland Security (DHS), U.S. Vice President Mike Pence called on the U.S. Senate to enact legislation to create a specialized DHS body11. In order to fund the new body that should act as a centralized hub and encompass resources of the US national government, Mike Pence asked Congress for a record $15 billion.
The United States is going out of its way to monopolize cyberspace. It is an increasingly intensive enterprise, and what makes it particularly dangerous are Trump's initiatives to do away with the traditional system of White House control of U.S. offensive and defensive cyber activities while a system that is going to replace it is still essentially in embryo.
The Wall Street Journal said that, on August 16, 2018, Trump with a stroke of the pen scrapped Presidential Policy Directive 20, which had been issued by former president Barack Obama and laid down rules on the use of cyber weapons against adversaries of the United States. According to the Wall Street Journal, Trump's move aimed to lift restrictions on the offensive use of cyber weapons against foreign states because of alleged fears that some supposed hackers were plotting to meddle in U.S. congressional elections in November 2018.14
Hence, the United States is replacing the Obama-era cyber strategy of defense and deterrence with a strategy authorizing aggressive offensive action up to pre-emptive cyberattacks against sovereign countries.
Besides, the United States has for several decades been conducting global espionage via the Echelon electronic system that was based on a 1947 agreement between the United States and four allies. Today's sophisticated ICTs enrich the resources of U.S. intelligence services. One good example is the Program for Robotics, Intelligent Sensing and Mechatronics (PRISM), which has been running since 2007 and is a facility for the mass-scale secret collection of digital data without judicial approval. In 2013, former CIA employee Edward Snowden publicized documentary evidence that PRISM gave American intelligence services access to the central servers of nine key Internet companies – Microsoft, Yahoo!, Google, Facebook, Paltalk, YouTube, AOL, Skype, and Apple. This implies that the intelligence services are building a global database of audio and video files, photographs, emails, and personal data of social network users. Moreover, according to Snowden's revelations, NSA tapped the telephone conversations of 35 world leaders and some foreign diplomats, also via PRISM. Experts claim that U.S. intelligence services, in collaboration with Britain's Government Communications Headquarters (GCHQ), have been cracking practically all Internet cryptography standards by using supercomputers and the services of savvy hackers.
The United States' cyber weapons buildups and global cyber espionage threaten world security. The United States may accuse any country of a hacker attack without any substantial evidence and launch an aggression, even armed action, against it with the assistance of its allies. The range of actions prescribed by the 2015 version of the U.S. Defense Department's cyber strategy includes armed retaliation for cyberattacks. Recently, Western politicians, mainly the U.S. administration, have been showering Russia with accusations of cyber transgressions of all kinds. In tune with the established practice, no sustainable evidence has been provided of alleged Russian subversive cyber activities. Because of the fanning of the Russian hacking myth and fake news, it largely goes unnoticed that Russia itself has been a victim to large-scale cyberattacks – in 2017, for example, its critical state infrastructure came under more than 70 million attacks.
Nearly 20 years ago, Russia became the first country to sound the alarm at the United Nations about threats that were germinating in cyberspace. Moscow put forward a breakthrough initiative for a guarantee of international information security – a draft UN General Assembly resolution entitled Developments in the field of information and telecommunications in the context of international security. Since 1998, draft resolutions with the same title have been included in General Assembly session agendas every year. In 2017, to ensure the continuity of information security debates in the United Nations, Russia and more than 60 other countries proposed that the General Assembly put the cybersecurity issue on the agenda for its 73rd session. The proposal received unanimous approval.
Russia also initiated the creation of a UN negotiation mechanism on international information security – the Group of Governmental Experts on Developments in the Field of Information and Telecommunications in the Context of International Security (GGE). The GGE has reached agreement on many key points such as sources of cyber threats, the imperative of taking action against cyber terrorism and cybercrime, and the principle that international law applies to cyberspace. The GGE unanimously approved three detailed reports that recommended rules on the responsible behavior of states in cyberspace. In 2015, the member states of the Shanghai Cooperation Organization (SCO) put before the United Nations a proposed draft document that aimed to prevent conflicts in cyberspace and was entitled International Code of Conduct for Information Security.
The Russian position amounts to the principle that no military or political conflicts in cyberspace are acceptable and that therefore any policy that doctrine declaring the use of force in cyberspace a fair method must be rejected.
Russia stands for a digital world order that is based on equality and justice and guarantees the possibility of advancing national interests to all countries regardless of their level of technological development. State sovereignty, non-use of force, the non-interference of a country in the internal affairs of another country, the observance of the fundamental rights and freedoms of the individual, and the equal rights of all states in governing the Internet must be key principles.
The international community needs to develop universal rules on responsible behavior in cyberspace, rules that would be approved by all states. This is a fundamental condition for peace in cyberspace. Russia as the initiator of UN debates on international information security urges all countries to start full-scale work on such rules. Moscow plans to submit a draft resolution containing a basic set of rules to the General Assembly's First Committee during the Assembly's 73rd session this year. The planned resolution would include all of the GGE's recommendations of 2010, 2013 and 2015. It would propose 25 rules, including –
– purely peaceful use of ICT;
– international action to prevent conflicts in cyberspace;
– observance of the principles enshrined in the UN Charter, including the sovereign equality of states, refraining from the threat or use of force, and the non-interference of states in the internal affairs of other states;
– avoidance of groundless accusations of malicious use of ICT and provision of evidence to support any accusation;
– non-use of ICT by states for interfering in the internal affairs of other states;
– non-use of mediators for cyberattacks;
– measures to prevent the spread of malicious ICT instruments and harmful hidden functions.
Russia proposes that these 25 rules should be a basic set of guidelines that might be adjusted and enlarged afterward. This process could be carried out in 2019 by the renewed UN GGE on IIS, which will ensure continuity of IIS discussion within the UN through already tested format.
Cybercrime has been growing on an unprecedented scale, posing a serious international threat. UN Secretary General António Guterres has said that cybercrime yearly inflicts damages of about $1.5 trillion on the world.
Regional legal mechanisms such as the Council of Europe Convention on Cybercrime (Budapest Convention), which was signed in 2001, cannot defeat this evil, although the West literally tries to force the convention on the entire world, including Russia, as the only possible format for international anti-cybercrime action.
Russia's position on the Budapest Convention remains unchanged. Moscow has repeatedly pointed out that it cannot accept Article 32b of the convention, which, allegedly in the interests of criminal investigations, effectively allows a state to access information stored on any computer on the territory of another state without seeking the latter's permission for this and even without notifying that state.
Russia believes that it is imperative to develop a new, universal instrument for combating cybercrime. This idea is enshrined in the declaration of the BRICS summit of July 2018. Russia plans to initiate a full-scale debate on this matter in the UN General Assembly's Third Committee by submitting a draft resolution "Countering the use of ICTs for the criminal purposes" to that effect.
A draft universal convention on cooperation in combating cybercrime that was submitted by Russia to the United Nations was accepted by the General Assembly as one of its documents on December 28, 2017 and was meant to act as "food-for-thought". It becomes clear that a start for the relevant wide political discussion within the UN General Assembly in New York is needed.
Absolutely all states are obviously in the same boat as regards cybercrime. Some of them are safer against it than others but all are vulnerable to it, and the United States with all its numerous cybersecurity services is no exception either. In a world harassed by cyber gangs, international community should jointly deal with real and not fake threats and criminals.
There is an alternative to the cyber arms race – a cyberspace peace plan proposed by Russia and other countries standing for strengthening peace and security in information space. Future reactions in the United Nations to Russia's information security initiatives will make clear who really wants peace in cyberspace and who uses manipulation and fake concerns as a screen for plans to unleash a cyberwar.  Maintenance of peace in cyberspace is the responsibility of each sovereign member of the international community.
First published in our partner International Affairs
Hybrid Warfare: Threats to Pakistani Security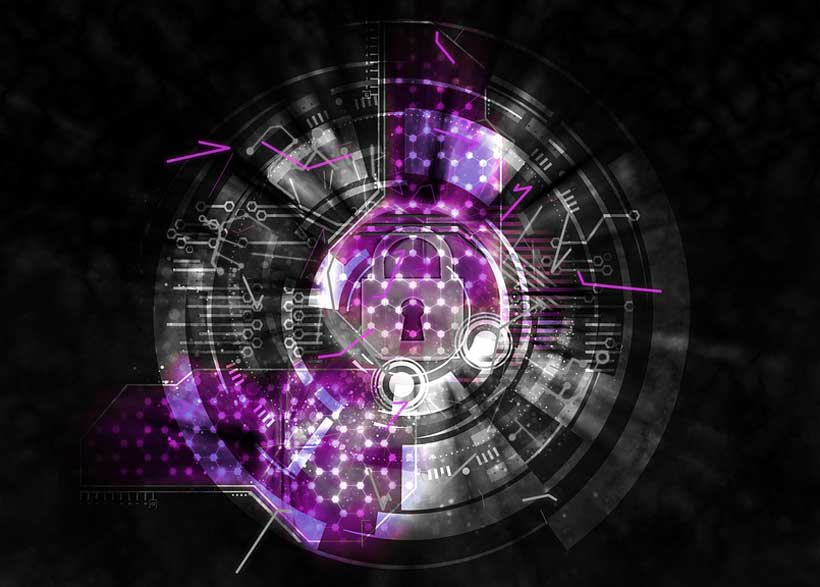 'Victory smiles upon those who anticipate the changes in the character of war'-Giulio Douhet
Hybrid threats are becoming a norm in Pakistan and if we want to move forward in this age of technological advancements, cybercrimes, and the use of social media, we must have a wholesome response mechanism.
Hybrid warfare is a military strategy that employs not only conventional forms of warfare but irregular with it as well. It involves propaganda, cyber-attacks, state-sponsored terrorism, electoral intervention, and many more means of multi-dimensional approaches towards war which are used by militarized non-state actors. The term 'Hybrid' came into use around 2005-2006 due to the Israel-Hezbollah war ("Lessons from Lebanon: Hezbollah and Hybrid Wars – Foreign Policy Research Institute" 2016) and became a hot-topic in 2014 after the annexation of Crimea. Using non-confrontational means can lead to internal struggles and crumbling of the target. What direct force won't get you can be easily achieved by infiltration and multi-faceted resources. It's neither character of war nor its outcome that defines it as a hybrid war, but the changing tactics ("State and Non-State Hybrid Warfare" 2018). In a world where everyone, from wealthy states to those caught in throes of hunger, is armed to the teeth, there are ways to achieve socio-political objectives through the use of violent and non-violent non-state actors.
Pakistan – A Target
Pakistan has risen to incredible heights despite it being a relatively young nation and this is only proved further by the interest international players have in its internal workings. Several factors contribute to the important stature Pakistan holds in the international community such as the Pak-China alliance, its geostrategic location, military aptitude, Russian interests in the Indian Ocean, Deep Sea Gwadar Port (One Belt One Road Project), neighbor to Afghanistan (a country existing as a battleground for proxies), etc. All these reasons make sure to keep Pakistan on the radar.
Though it may be secure militarily, Pakistan is still vulnerable to hybrid threats due to internal dynamics, numerous conflicting interests of nations in state-affairs, and increasing non-state actors. South Asian nuclearization has all but guaranteed that a full-fledged war between Pakistan and India is unlikely therefore the latter uses hybrid warfare to weaken Pakistan from within.
Evolutionary Nature of War
There was truth to Heraclites's words when he claimed that change is the only constant in our world. The social theory of evolutionary change tells us that individuals, communities, societies, and states are always in a state of motion, continuously evolving according to the era. War is born from man, it is only fair that if a man changes, so shall war. It has become more complex; the stakes have raised from territorial boundaries to the maintenance of world order and preservation of state sovereignty. Wars are no longer fought on the borders, skirmishes aside, the real destruction takes place within. Due to the paradigm shift after the Cold War (Ball 2018), there rose a need for legal, economical, socio-political, and informational means of warfare. It is used as a way to undermine other nation-states in pursuit of national power; the international system is not only a race but also a way to tear others down.
Threats to Pakistani Security
To secure Pakistan from all sides, we must first analyze the threats it faces from all sides. Conventional Warfare used to be seen as one dimensional and it only perceived assault to be done through the land, air, or sea channels. However, now it is fought in various intangible zones.
· External
India
India is a budding regional hegemon due to its political and economic growth including hidden agendas. Pakistan is perceived to be a direct threat to India especially after the launch of the CPEC project, perceived to be undermining its hold over the region, which is why it is employing stratagems of hybrid warfare to internally weaken Pakistan. Till now India has used State-Sponsored terrorism, funded insurgencies, operated terror cells, and even sent fighter jets into Pakistani Airspace as an attempt to ruin its reputation in the international community.
Afghanistan
There has been growing instability in Afghanistan which has led to mass migrations across the porous border into Pakistan, with around 1.4 million registered Afghans (United Nations High Commissioner for Refugees 2018) and 1 million unregistered ("Amnesty International" 2019). India has its claws in Afghan matters as well and will use it to exploit Pakistan's weaknesses even after US forces leave the arena. Afghan Government's poor administrative capability especially after the return of DAESH (Tribune 2020) and Tehrik-e-Taliban Afghanistan are threats to Pakistan as well as regional peace and are a major cause of lawlessness in the country and has a spillover effect for its neighbors.
Iran
Ideologically speaking, Iran is a sectarian threat to Pakistan and its Port Chahbahar stands to lose active traffic once CPEC is fully functional which means it stands as an instigator of hybrid warfare and it would be a risk to overlook it based on past good relations.
USA
Even after the Cold War, strategic rivalry and animosity between the powers including Russia, America, and China still exist. The emergence of China as an economic superpower is perceived as a threat to the US due to which there is a major shift in its defensive posture towards the region.
The US has shown significant interest in Pakistan due to its geo-strategic location but not all interest has yielded positive results. They carried out a surgical strike for the capture and assassination of Osama-Bin-Laden. Such a breach of sovereignty and security is a hybrid threat.
· Internal
Sectarian
There are several lobbies in Pakistan all vying for their own cause. The Iranian lobby has sectarian undercurrents. Sectarianism has always been one of the leading factors of the divide in the Muslim civilization and is the rising trend of terrorism.Such conflict itself is volatile and is deepening the rift between different sects(Shia-Sunni) of Pakistan, causing unrest.
Economic
Rising prices of commodities such as flour and sugar can lead to social unrest and discord. Such industries and their stocks are under the thumb of a select few, the elites. With the right bribes and conditions, even they would agree to sell out society.
Non-State Actors
Non-state actors are groups or organizations that have influence in the state but work independently and have their socio-political agendas ("Towards a Typology of Non-State Actors in 'Hybrid Warfare': Proxy, Auxiliary, Surrogate and Affiliated Forces" 2019). They work on political opportunities and mobilized grievances. Groups like BLA (Balochistan Liberation Army), TTP (Tehrik-e-Taliban Pakistan), and Lashkar-e-Taiba (LeT) are some of the major actors. Pakistan needs to focus on curbing Jihadist Terrorism as it is keeping it from leaving the grey list of FATF.
· Technological
Information
It refers to the spread of miscommunication. Propaganda and circulation of false news through social media are a relatively common way to cause turmoil in a community. Once a rumor is circling, there is no way to erase it. India claims that Pakistan is spreading the false narrative of 'Islam being in danger' to justify its actions, although untrue, is something that the Indians fully believe now. That Pakistani Intelligentsia is made solely to create narratives under which to attack India. Such beliefs further antagonize the states against each other.
Indian Chronicles are a prime example of information warfare being waged against Pakistan.
Cyber
Channels such as Cyber-Jihad and Dark Web come under the purview of cyber warfare and are a threat to the fabric of society and its security in Pakistan.
Given the above discussed bleak prevailing internal security situation, Pakistan needs to formulate a short to mid and long-term response that curbs all external and internal parties alongside proxies from infiltrating and influencing the working of the state and affecting the masses.
For a full-spectrum approach, all domains should be covered such as diplomacy, defense, internal and external security, economic, informational, cyber, and media security.
There are steps to be followed through for active and effective quelling of hybrid threats. First, a strategy must be put for, then tactical action should be taken and lastly, the implementation process should be supervised and fully followed through.
The main focus of the state should be on deterrence towards, protection from, and prevention of hybrid threats to the state.
One must not forget that Hybrid war is a mix of both unconventional and conventional warfare, therefore a nation-wide response should include the intertwined operational capabilities of armed forces alongside political actors. Pakistan sees its security being threatened both by internal factors and external hostile/proxy elements. This is hampering state development. State-building and nation-building must go hand in hand if counter and deter such threats effectively.
The Impact of Management in Information Security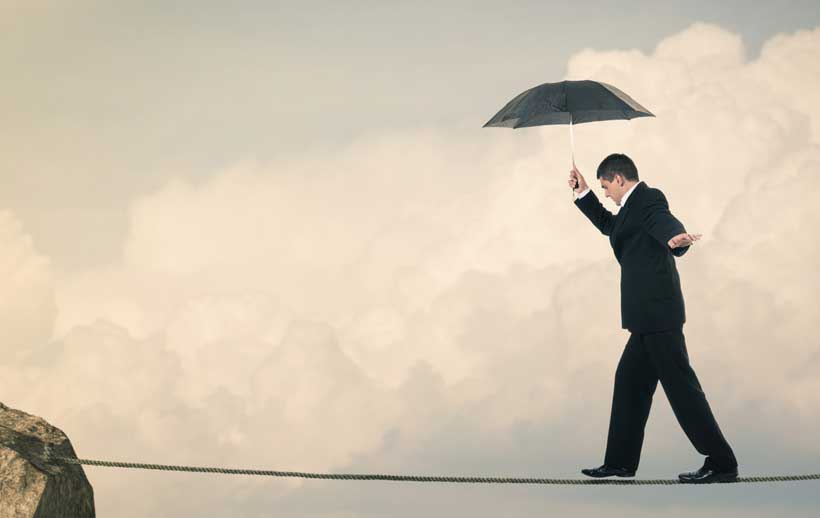 Authors: Sajad Abedi and Mahdi Mohammadi
Due to the increasing role of information security in the management of any society, public and private organizations and institutions are inevitably required to provide the necessary infrastructure to achieve this. In addition to material resources, management techniques also have a great impact on the optimal and successful implementation of information security management systems. The recording of management standards in the field of ICT information security can be designed in a planned way to change the security situation of organizations according to the needs of the organization and ensure security in terms of business continuity and to some extent at other levels (crisis management and soft war). Despite extensive research in this area, unfortunately for various reasons, including the level of security of the issue for governmental and non-governmental institutions or the direct relationship of the field with their interests, clear and useful information on how to implement and prioritize the implementation of a system over the years. The past has not happened until today.
The protection of the organization's information resources is essential to ensure the successful continuation of business activities. The fact that information and information assets play a key role in the success of organizations has necessitated a new approach to protecting them. Until now, risk analysis and management has been used to identify the information security needs of the organization. After analyzing the risks, security controls were identified and implemented to bring the risks to an acceptable level. But it seems that risk analysis is not enough to identify the information security needs of the organization. Evidence of this claim is that risk analysis does not take into account legal requirements, regulations and other factors that are not considered as risk, but are mandatory for the organization.
Identifying, assessing and managing information security risks is one of the key steps in reducing cyber threats to organizations and also preventing the unfortunate consequences of security incidents that make organizations more prepared to face cyber risks. The risk assessment process, which is the first phase of a set of risk management activities, provides significant assistance to organizations in making the right decision to select security solutions. Risk assessment is actually done to answer the following questions: * If a particular hazard occurs in the organization, how much damage will it cause? * What is the probability of any risk occurring? * Controlling how much each risk costs. Is it affordable or not? The results of risk assessment can help in the correct orientation in choosing solutions (which is to eliminate the main threats) and can also be used in formulating and modifying the security policies of the organization. Risk management is a comprehensive process used to determine, identify, control, and minimize the effects and consequences of potential events. This process allows managers to strike the right balance between operating costs and financial costs, and to achieve relevant benefits by protecting business processes that support the organization's goals. The risk management process can greatly reduce the number and severity of security incidents that occur in the organization. Risk management has 5 steps, which are: 1. Planning: At this stage, how to manage potential risks in the organization is determined and completed by developing a risk management plan. This plan defines the risk management team, defines the roles and responsibilities of individuals and the criteria for assessing identified risks. Documented. 2. Identification: At this stage, team members gather around each other, identify potential hazards, and record them in the organization's risk list. Arranging group brainstorming sessions is a good way to identify hazards 3. Assessment: In this step, the assessment of identified risks is performed using the criteria defined in the risk management plan. Risks are assessed based on their probability of occurrence and possible consequences.
The impact of the Covid-19 on State, Stability, and Globalization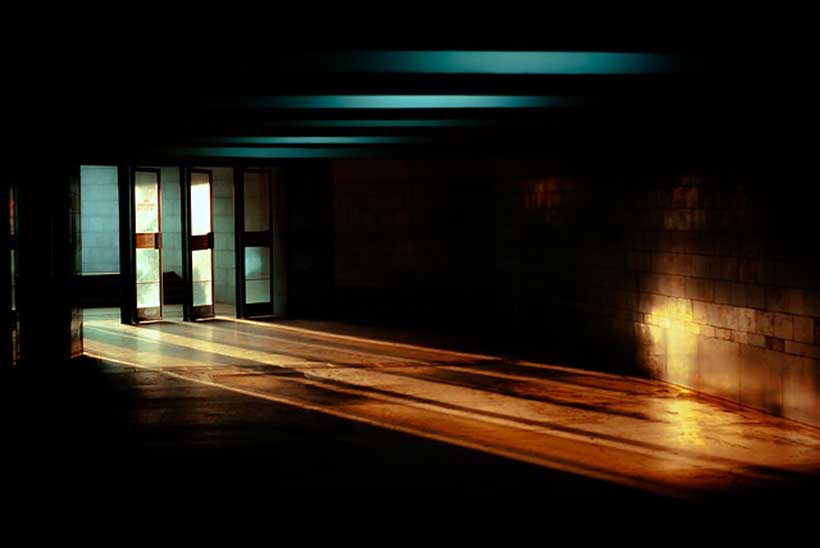 Many questions have been exposed in the evolution of Covid -19 in the World. This point is very important to see him and explain it because is the same with Peace and war. But his construction isn't adoptable with the level of all societies.
Seriously, this change is the biological necessity with analytical of science, industrialization and medical, etc. the men are visual by Covid-19 in anything society who the state hasn't some capacities for all patients in hospitalizes in the world. The war of masks has paralyzed many countries. This battle cemented the level of capacities of states about public health.
A lot of studies explain the return of the Nation-State when they compared it with globalization because it can control sovereignty, borders, war, and Peace, etc. The second, she diffused the Markets, bourses, and information, etc. This big mutation is very important to compare it under Covid-19 but this challenge is funded by this pandemic in China. This country will be emplaced the USA country in the future.
Many discussions and conflicts after Covid-19 had been remarked with these countries during the commercial war but the Coronavirus has had his direction to the Third War. Why the nature of This impact for this mutation? It seriously questions when the Coronavirus posed these challengers on all states but they haven't a solution against this new epidemic ravaged millions of persons.
International security is menaced when the nation-state hasn't a solution for public health. This point is the same when the big states like the USA or China disputed this situation with them but without international law protected like conflicts who the power definition hasn't another conception laid the Coronavuris and here impact under stability and security.
Simultaneously, I consider the epidemic of Coronavirus like a new serious factor about International Relations if we integers it among challengers biological and environment to explain the level of states and their difficulties face the Globalization.
The International System is in crisis when the dominant American doesn't relation with many states like China or Russia during Coronavirus, but the cooperation international isn't the same conception about International Cooperation because the world lives in this moment with the Risks of a pandemic. Negatively, this way is the same vision as in war why the cooperation among states doesn't participate in the Globalization.
Thus the limit of strategic vision during globalization encouraged the return of the nation-state because the Covid-19 is an exam of all states to take their responsibility forthe destiny of their societies. Nobody thinks this pandemic choc and his consequently on many sectors and activities.
During Covid-19, the International Anarchic is concerted after but without stability in the International Relations.Does this stability do her as a concept or practice? The complexity in International Relations is necessary or evolution who the Covid-19 accelerate these processes but he has anything possibility of changing other themes like State, Security, Communication, Integration, Development, and Democracy, etc.
New Realism doesn't take this point in changing of International Relations because the political level of states is influenced by Economic Crisis. This one is developing the Commercial War between Beijing and Washington.
The Union European has been fragile during the Covid-19 especially since Italy and Serbia face the bavettes. This dangerous situation of Coronavirus explains the fragility of Union Europe. Globalization had been created by the European Union but this one hasn't the power to save its identity and money existences during this crisis epidemic.
In Balkan, The European Union doesn't take a strategic position about the Civil War between Armenia and Azerbaijan. This left about 300 people dead on September 27, 2020.Atthis moment, the Peace isn't funded in the surrounding territories face the central regions, especially during the Covid-19 and American election.
This upheaval epidemic in the XXI Century doesn't usually challenge if the public health is a dangerous situation in the big states who the politics modern have many experiences of developing hospitably, Research and Industrialization, etc. In Italy, for example, the person's burn a flag of Union European and emplace it by the China Republic. We are from this ambiguous and weakened passage.
This conceptualizing of statism in Europe and America during the Covid-19 can be developed the notion of public politics of governments in the World. This one is very important for Nation-state to develop it by theory politics. Because is characterized by the new power of states and not by Globalization.
International Relations are developing by this level of states when we take the Foreign policy of state who reflecting his image clearly or not participating in an international environment.
The nature of Covid-19 isn't compactable with institutes against it because the fundaments of there are basing on the War in the International Relations and Anarchy in the International System.
Consequently, the Nation-State hasn't many solutions to opposite it because this one is very fundamentally influenced by Globalization for three or fortune decades. But the question who can pose it is: Where is the World moving in the light of what it has passed and what is coming from it? The term Security is very important but it's not globally when we take it in the other angles of Development, Dialogue, and Research, etc.
The Nation-State is needed very well of Security or Dialogue with all factors in every society. The Security is consequently of the level of development and changing it when isn't demined by State and society. The World is changing by his volunteer or by his Violence?
Why the nature of this epidemic on a lot of actors of bureaucratic management on governments, but this only context is favorable to explosive at least conceptualization like nation-State, Security and Globalization and others. This situation isn't the same in the past but is the product of their evolution. Maybe the solution isn't definitive but approximately relative.
Finally, what's the link between Sciences on practical policies? But all the concepts bring to this kind of crisis. The world is changing but without guarantee of all states and public politics and International relations. The shock is varied and multiple of all humanity in this history cycle during the XXI e centuries.
This evolution isn't positive because the states haven't only strategic vision but the great means who the question of legitimacy posed a problem about democratic of peace. Simultaneously, this way is corrected by ideas, values, and sciences. If the states don't occupy from representative popularity election, the result is minimally about institutes and policies.
This vision can't global system that the management of administration, economic, and commercial needs many rationally position and efficacy about the treatment of society's problems.
In order of Covid-19, the World take another direction without seriously guarantee to participate by all states and organizations. In opposite to Covid-19, humanity observed a big difference between the past and present. This point is clarifying the nature of this crisis of Health, Communication, and Medicine.
I wait as Researcher in International Relations, the third War Covid-19 between China and USA, but the commercial economic domineer their relations beyond this epidemic. This changing of the deal is very challenging for multiple operations but without solutions. This mutation of deployment gravity center between states to societies is very dangerous in the World. The Died is a big challenger of humanity but the renovation doesn't a common fundament of all structures by injection of money during the economic crisis.
What's the final solution? This question is very important to pose because History is removed by cycle but the volunteer and consciousness are a common culture. Nobody can answer this orientation about this occupation of humanity. In this perspective, the World is in crisis by their states? We can thinkabout it. But this crisis is multidisciplinary, horizontal, and vertical.
International Relations have funded on war who the peace is their ideal of politics. This point is contradictory between states and societies. Their relation is based on Security, Stability, and Sovereignty. The Nation-State is seriously needed more treatment in his territory if he takes it as sovereignty like the principal of it. Globalization has been changing the direction if she opposite with Nation-State.
This contradictory building of conceptualization posed very difficulties than practice because it's very important for Researchers in International Relations. Many centers in the world talking about this challenge but this fragility structure is the level of this construction of institutes and their policies.
The Covid-19 like natural danger posed a big problem on humanity who the man is veritably in front of his hearth in hospital: Philosophical point or limit of modernity? What's the lied with themes' if the remedy isn't non-existent. From this question, we can attach a big good consideration for this limitation of several sectors and activities of each State face his population.