Oil price rises in 2019 to be modest as U.S. production constraints ease: World Bank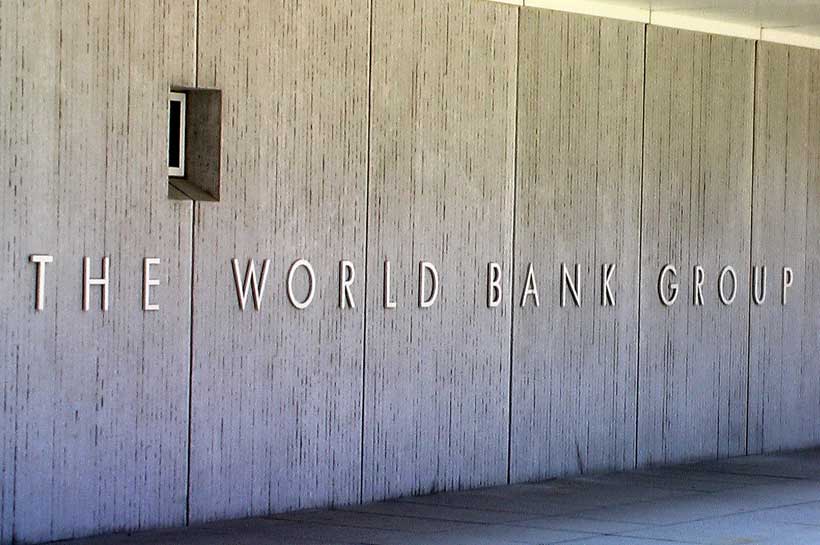 Growing global trade tensions are weighing on non-energy commodity prices and are leading to downward revisions to 2019 price forecasts, the World Bank said.
Oil prices are forecast to average $74 a barrel over 2019, only marginally up from a projected average of $72 a barrel in 2018, while metals prices are expected to remain broadly stable in 2019, the World Bank said in its October Commodity Markets Outlook.
Prices for energy commodities – which include oil, natural gas, and coal — are forecast to average 33.3 percent higher in 2018 than the previous year but to broadly stabilize in 2019, the World Bank said. U.S. oil production growth is expected to be robust whereas oil production losses are expected in Iran and Venezuela. Global demand is expected to hold steady.
Prices for agricultural commodities, including food commodities and raw materials, are anticipated to decline marginally in 2018 amid ample supply and trade tensions before rising 1.6 percent in 2019.
The metals index is expected to rise 5.4 percent this year and decline modestly in 2019. Prices could drop more than expected if global trade frictions intensify.
"Further escalation of trade restrictions between major economies could lead to large economic losses and cascading trade costs through global value chains," said Shanta Devarajan, World Bank Senior Director for Development Economics and acting Chief Economist. "Any setbacks to growth in major economies would have significant negative repercussions for the rest of the world through trade, confidence, financial, and commodity-market channels."
The imposition of both commodity-specific and broad-based tariffs this year has reduced and diverted trade flows; amplified price differentials between some countries among some commodities including soybeans, steel and aluminum; and more generally led to concerns about weaker global trade and growth prospects, the World Bank said in the report.
"The outlook for commodity prices is highly uncertain given a number of policy-related risks, which include the possibility of additional tariffs or sanctions," said Ayhan Kose, director of the World Bank's Development Economics Prospects Group. "In addition, demand for industrial commodities is likely to soften in coming years. A large number of emerging market and developing economies depend on raw materials for government and export revenues and should therefore be strengthening policy frameworks and rebuilding fiscal buffers."
A special focus section examines changing patterns of demand for industrial commodities – energy and metals – and their implications for developing economies. Over the past 20 years, demand for commodities has surged in large part due to demand from China. As China's economy matures and shifts toward less commodity-intensive activities, energy and metal demand growth is likely to slow.
"Slower growth in commodity consumption would likely dampen prices," said John Baffes, Senior Economist and lead author of the Commodity Markets Outlook. "Further, other factors, such as advances in technology, shifts in consumer preferences, environmental concerns, and policies to encourage cleaner fuels could lead to sharper declines in global use of some commodities than current trends indicate."
Canada Joins International Renewable Energy Agency
Canada has today officially become a member of the International Renewable Energy Agency (IRENA). Canada becomes the Agency's 160th member to join the global intergovernmental organisation dedicated to the widespread adoption of renewable energy.
Canada's membership comes on the eve of IRENA's ninth and largest Assembly. More than 120 ministers are expected to join 1,200 delegates from 150 countries in Abu Dhabi, to accelerate the deployment of sustainable sources of energy.
"The growing green economy is among the greatest economic opportunities for Canada in a generation," said Amarjeet Sohi Canada's Minister of Natural Resources. "Becoming an IRENA member will accelerate Canada's efforts to build a clean energy future which will bring new economic growth and thousands of new, well-paying jobs."
"We are delighted to welcome Canada as a new member of the IRENA family," said IRENA Director-General, Adnan Z. Amin. "Canada has vast renewable energy resource potential and long-standing experience in low-carbon development that it can share through international cooperation.
"We look forward to working with the Canadian government as well as the private sector and research institutions to advance energy transformation," continued Mr. Amin. "Canada's membership firmly underscores the leadership it can demonstrate in renewable energy technology, sustainable development and global energy decarbonisation."
Renewable energy accounts for two-thirds of Canada's power generation and just under 20 per cent of its total final energy supply thanks largely to significant hydropower resources, which make it the second largest producer of hydropower in the world. Renewable power generation in Canada increased from 78 gigawatts (GW) in 2009 to 99 GW in 2017. In addition to plentiful hydro resources, Canada also has significant wind, biomass, solar, marine and geothermal energy potential. For example, today, wind accounts for 5 per cent of electricity generation in Canada.
ADB Grant to Support Increased Cross-Border Energy Trading in Central Asia
The Asian Development Bank (ADB) has approved a $4.5 million cluster regional technical assistance grant to support an increase in regional power trade in Central Asia Power System (CAPS) and explore potential reconnection of Turkmenistan to CAPS and its further expansion to Afghanistan.
"With increased regional power trade, countries will be able to meet local demand for power and supply surpluses to their neighbors," said Director of Energy Division at ADB's Central and West Asia Department Mr. Ashok Bhargava. He further added that this will improve regional energy security and reduce carbon footprints of meeting the regional power demand.
Power trade among Central Asian countries has declined dramatically since the collapse of the Soviet Union in 1991. First in 2003, Turkmenistan disconnected from CAPS and then in 2009, Tajikistan was disconnected from CAPS. As a result, compared to 25,413 million kilowatt hour (kWh) traded in CAPS in 1990, the traded energy volume declined to 2,080 million kWh in 2016. This had caused widespread power outages notably in Tajikistan in winter and resulted in increased fossil fuel use by Kazakhstan, Turkmenistan, and Uzbekistan in the summer mainly because hydropower surpluses from Tajikistan were not available to CAPS. Tajikistan has since reconnected to Uzbekistan and to CAPS in March 2018.
The TA cluster will include three key subprojects to introduce an energy data management (EDM) system to the Coordinating Dispatch Center (CDC) Energiya to enable a safe increase of energy flow within CAPS; update regional power sector masterplan to identify technical barriers to increased power flow and possible solutions to overcome these barriers; and expand CAPS to Afghanistan and potentially Turkmenistan and identify additional new markets to increase power trade.
"The Central Asian countries lack the institutional and technical capacity to optimally coordinate increased power trade, due to prevailing obsolete technologies and system forecast techniques that constraints real-time monitoring of new power system assets in the region and corresponding adjustments of power flows" said ADB Senior Energy Specialist Mr. Bouadokpheng Chansavat. In this regard, the CDC Energiya, which was established in 1960s to coordinate power flows in CAPS need urgent capacity development and technological upgrading.
The updating of the regional power sector master plan is timely since its completion in 2012 to take into account the newly completed power assets and evolved geopolitical situation in Central Asia.
In 2017, Afghanistan expressed interest to join CAPS as it already trades bilaterally with Tajikistan, Turkmenistan, and Uzbekistan. This technical assistance grant will help assess Afghanistan's electricity grid and ensure compatibility with CAPS. Options for connection of Turkmenistan back to CAPS will also be explored.
The technical assistance cost is $4.5 million, $1.5 million of which will be financed by ADB on a grant basis; $1 million by the Regional Cooperation and Integration Fund; $1 million by the Asian Clean Energy Fund; and $1 million by the High-Level Technology Fund. The governments will provide counterpart support in the form of staff, office space, and supplies and other in-kind contributions.
ADB has committed $7.1 billion in loans and $85.9 million in technical assistance grants to Uzbekistan since it joined the bank in 1995. In 2018, ADB committed four loans totaling $993 million to improve power generation efficiency, improve primary healthcare services, support horticulture-related farmers and businesses for fixed asset investments, and support ongoing reforms through better economic management in the country.
IEA holds first ever Energy Efficiency in Emerging Economies Training Week for India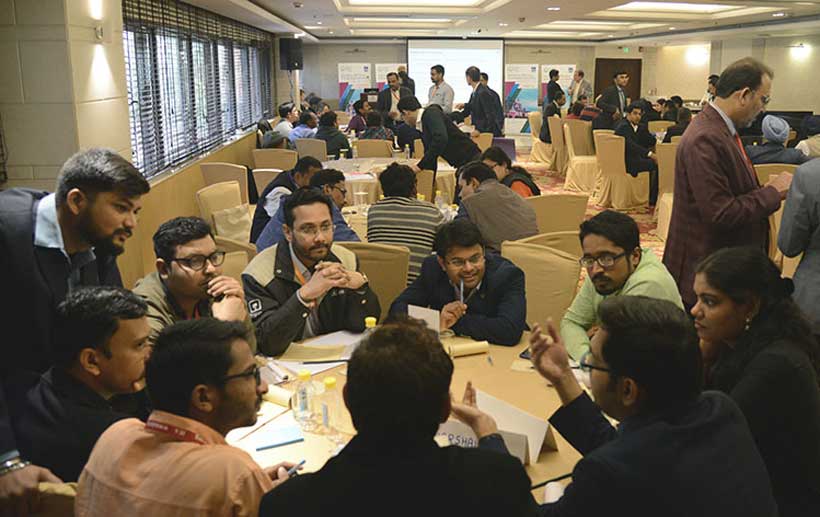 The International Energy Agency and the Bureau of Energy Efficiency (BEE) of the Government of India co-hosted the first ever Energy Efficiency Training Week for India, from 10 to 13 December in New Delhi. The event, which coincided with India's 28th National Energy Conservation Day on 14 December, brought together over 100 energy efficiency professionals from government institutions and supporting organisations across all levels of government in India.
National Energy Conservation Day is an annual event led by the Bureau of Energy Efficiency under the Ministry of Power, intended to raise awareness about energy efficiency and celebrate achievements in this field. For example, the National Energy Conservation Awards reward leaders from industry and government for their pioneering work, urging all to strive for greater improvements.
Officials and industry professionals from over 20 Indian states participated in the IEA Training Week programme, exchanging best practices, expanding their knowledge of energy efficiency and expanding professional networks.
The Training Week consisted of four parallel courses on energy efficiency policy in buildings, appliances and equipment, industry, and municipal and utility services. Each course offered a mix of lectures, interactive discussions and practical exercises. Participants also had the opportunity to explore energy efficiency from creative perspectives, including through a photo competition intended to make energy efficiency more 'visible'. The presentations and training materials can be accessed here.
The specific country on India focus allowed deep engagement with stakeholders from all levels of government, including at state and municipal levels, all of whom have critical roles in the design and implementation of energy efficiency policy.
"There is a lot of scope and room for improvements in energy intensity as India grows," said BEE Director General Abhay Bakre in his opening address, "all of this is possible if we put in place an effective regime, using energy efficiency measures".
Melanie Slade, IEA Senior Programme Manage for the Energy Efficiency in Emerging Economies Programmed, noted that "we have to be in this for the long term". She emphasised that engagement with stakeholders from both national and subnational levels of government will be key to success.