CPEC and cultural convergence
Regional connectivity and Cultural convergence has always been helpful in making world a global village. In this regard CPEC – as a greater part of China's BRI strategy is not only stirring this relationship through various economic and developmental integration projects, rather it is also playing the role of a gateway for cultural and educational connectivity between the two countries. Therefore, CPEC is promoting tourism industry of Pakistan and appreciating the student and teachers exchange programs between the two nations. The China-Pakistan Economic Corridor Cultural Communication Centre (CPEC CCC) is doing its job in a very well articulated manner under the manifestation of 'Talent Corridor'. The Center will be offering scholarships to some 1,000 Pakistani students for the duration of one-year. It will also be channelizing the vocational training. The training classes are scheduled for November this year in China. The CPEC CCC is working in collaboration with the Chinese education ministry and is affiliated with various different vocational universities and institutes. Moreover according to the MoU inked between the CPEC CCC, Khayber Pakhtunkha (KPk) and Gilgit-Baltistan (GB) governments, cultural communication centers will be opened under the structure of CPEC. These cultural communication centers will be offering educational and communicational services as a chief organizing body
The youth of any country is a source of strength and Pakistan is lucky enough that it is full of enthusiastic and energetic youth which is eager to boost their horizons of wisdom. They are keen to explore the new ways and the immense magnificence of various cultures and norms. CPEC is playing a very important role in bringing cultural harmony including people to people exchanges, and tourism. Moreover its has also established Pakistan Academy of Social Sciences and China Pakistan Consortium of Business Schools. Whole Pakistani nation can benefit through these projects.
In broader terms, the traversing network of economic connections is about to pass through Pakistan by means of CPEC in one way or another. Eventually it will empower Islamabad to influence its vital geostrategic place in quest of its state wellbeing and vital objectives. The Chinese vision of BRI is manifested through CPEC and is leading towards union of different diverse culture and societies – Turkish, European, Arabs, Russians, Iranians, Chinese, and Africans. This economic and cultural convergence among the regions will provide Pakistan with an opportunity to promote its values and norms among different societies. This will likely convert Pakistan first into a regional leader because of its economic rise as it will be a hub of trade and development and then leading to economic Power within the coming decade
Moreover along with the transfer of social customs and languages the CPEC routes will also be facilitating Pakistan in bridging the gaps for transportation/ supply of goods and other equipment across the borders. Thereby it will enhance people to people contact. Meanwhile, one of the constructive sides of these joint ventures could be the diffusion of information, Research and Development (R&D) and latest advancements. This is unquestionably a sign of development and evolution. Inter-cultural and intra cultural communication bring out an augmentation in trade, technological expansion and assistance. This knowledge based approach is further promoted through education institute both in Pakistan and in China. According to an estimate there are total of 15,625 students registered in different  universities of China out of which  2,700 students are being funded by various Chinese  scholarship programme provided by government of China.  Moreover thousands of students are enrolled on other scholarships given by the Chinese universities.
So far Pakistan has scheduled to setup two universities in Baluchistan under CPEC umbrella. It would strengthen Pakistani society and familiarize the world with Pakistani traditional culture. Starting a university in an underdeveloped area like Balochistan will be facilitating the students of Balochistan. Moreover the students exchange program will also provide those students with the opportunities to study abroad and share their culture and values in the other way. Although this is a gradual process and will take time however, Pakistani students abroad are a source of presenting Pakistani culture abroad and vis a vis.   So the cultural convergence under CPEC will promote Pakistani traditions   and accelerate the economic development at large.
Minority Abuse: A Slice Of Life In Modi's India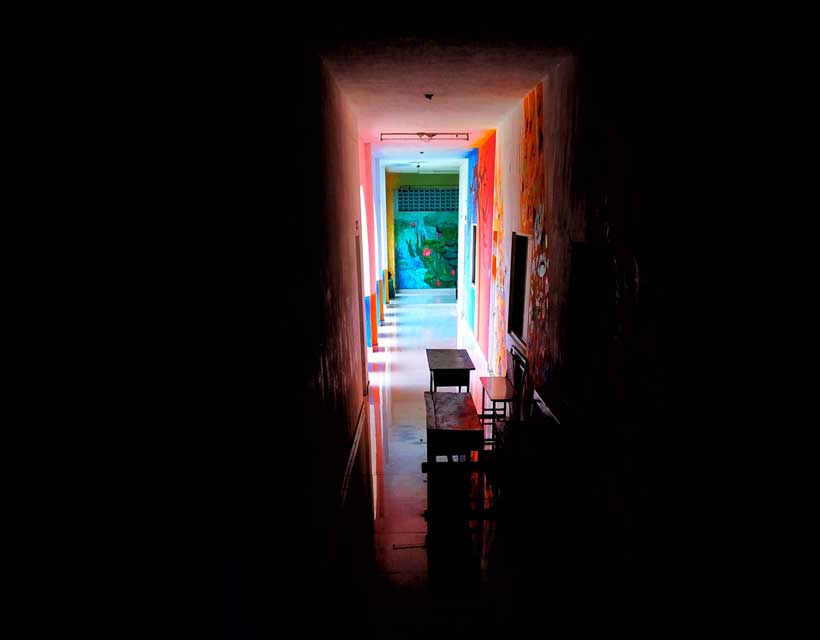 It is not uncommon for colonial governments to enact sedition laws with the purpose of stifling dissent; it is, following independence, for democratic governments to be enforcing them to quell critics. It is also exactly what the Modi government and party encourages in India.
And it is what landed a 26-year old mother and her daughter's teacher in jail in Karnataka (a state now notorious for conservative politicians viewing porn at work). All for a play critical of the new Citizenship Amendment Act and the government's plans for a National Register of Citizens, the NRC on which Mr. Modi has been caught modifying the truth. These have stoked fear among India's Muslims in that they may be required to produce documents to prove citizenship — an impossible task in a poor country where few register births, or have any other documents like passports or drivers licenses.
What did the play do? Not much. An elderly woman is told that Narendra Modi wants Muslims to produce documents to prove citizenship. The woman responds that her family has been in India for generations, and she would have to dig up the graves of her ancestors to produce those documents, adding that a boy who used to sell tea (reference to Modi) is now demanding them. "I will ask him for his documents," she continues, "and if he can't show them to me, I'll beat him with my sandal."
The play was streamed on Facebook by a parent and quickly went viral. One of Mr. Modi's ardent supporters, a certain Neelesh Rakshal, chanced upon it and promptly registered a complaint with the police "for abusing the prime minister and also for spreading hatred," To most citizens of western democracies, the charge would appear ludicrous. For example, President Trump is lampooned much more severely and fairly regularly on ofthisandthat.org in the Porcupine's Quill satire column.
But then it was just before Valentine's Day and Mr. Rakshal, the greatly offended self-proclaimed social activist, expected garlands of marigolds for his idol.
Nazbunnisa, the 26-year old mother is not sure how she came to be jailed. She said, she simply heard her daughter rehearse her part at home. She also says she never even went to the play. A domestic worker, she has few resources at her disposal.
Farida Begum the 52-year old teacher suffers from high blood pressure, and fears what the future holds for her family. Her husband, Mirza Baig, is also greatly concerned about how his wife's time in jail will affect the marriage prospects of their daughter. He says what has been been done "is not right."
The complaint also named the school management and the president of the school, who the police have not been able to find. So they told the court at the preliminary hearing.
Dr. Thouseef Madikeri, the school's CEO, says, "We do not know for what reason sedition charges have been invoked against the school. It is beyond the imagination of any reasonable person. We will fight it in court."
India is full of travesty these days, but should the courts dismiss the complaint, Mr. Neelesh Rakshal could face a lawsuit for defamation, at the very least. He would most certainly in the US, where he could also be liable for damages and legal fees running into six figures.
Karnataka is not the only state where Muslims are being abused. The city of Kanpur in India's most populous state, Uttar Pradesh, has a large community of Muslims that is under constant abuse by police, but this year has seen the brutality having fatal consequences. Earlier Human Rights Watch reported (Feb 2019) killings of Muslims across twelve states.
Such is life for poor minorities in Modi's India.
Author's Note: An earlier version of this article appeared earlier on Counterpunch.org
Pakistan puts press freedom at the core of struggle for new world order
Sweeping new regulations restricting social media in Pakistan put freedom of expression and the media at the heart of the struggle to counter both civilizationalist and authoritarian aspects of an emerging new world order.
The regulations, adopted without public debate, position US social media companies like Facebook and Twitter at the forefront of the struggle and raise the spectre of China's walled off Internet with its own state-controlled social media platforms becoming the model for a host of illiberals, authoritarians and autocrats.
The regulations, that take effect immediately, embrace aspects of a civilizational state that defines its legal reach, if not its borders, in terms of a civilization rather than a nation state with clearly outlined, internationally recognized borders that determine the reach of its law and that is defined by its population and language.
The regulations could force social media companies to globally suppress criticism of the more onerous aspects of Pakistani law, including constitutionally enshrined discrimination of some minorities like Ahmadis, a sect widely viewed as heretic by mainstream Islam, and imposition of a mandatory death sentence for blasphemy.
The new rules force social media companies to "remove, suspend or disable access" to content posted in Pakistan or by Pakistani nationals abroad that the government deems as failing to "take due cognizance of the religious, cultural, ethnic and national security sensitivities of Pakistan." The government can also demand removal of encryption.
Social media companies are required to establish offices in Pakistan in the next three months and install data servers by February 2021.
The government justified the rules with the need to combat hate speech, blasphemy, alleged fake news and online harassment of women.
The Asia Internet Coalition, a technology and internet industry association that includes Facebook and Twitter, warned that the regulations "jeopardize the personal safety and privacy of citizens and undermine free expression" and would be "detrimental to Pakistan's ambitions for a digital economy."
The introduction of the regulations reflects frustration in government as well as Pakistan's powerful military with social media companies' frequent refusal to honour requests to take down content. Pakistan ranked among the top countries requesting Facebook and Twitter to remove postings.
On the assumption that Facebook, Twitter and others, which are already banned in China, will risk being debarred in Pakistan by refusing to comply with the new regulations, Pakistan could become a prime country that adopts not only aspects of China's 21st century, Orwellian surveillance state but also its tightly controlled media.
The basis for potential Pakistani adoption of the Chinese system was created in 2017 in plans for the China Pakistan Economic Corridor (CPEC), a US$60 billion plus crown jewel of the Belt and Road, an infrastructure, telecommunications and energy-driven initiative to tie Eurasia to China.
The 2017 plan identifies as risks to CPEC "Pakistani politics, such as competing parties, religion, tribes, terrorists, and Western intervention" as well as security. The plan appears to question the vibrancy of a system in which competition between parties and interest groups is the name of the game.
It envisions a full system of monitoring and surveillance to ensure law and order in Pakistani cities. The system would involve deployment of explosive detectors and scanners to "cover major roads, case-prone areas and crowded places…in urban areas to conduct real-time monitoring and 24-hour video recording."
A national fibre optic backbone would be built for internet traffic as well as the terrestrial distribution of broadcast media that would cooperate with their Chinese counterparts in the "dissemination of Chinese culture." The plan described the backbone as a "cultural transmission carrier" that would serve to "further enhance mutual understanding between the two peoples and the traditional friendship between the two countries."
Critics in China and elsewhere assert that repression of freedom of expression contributed to China's delayed response to the Coronavirus. China rejects the criticism with President Xi Jingping calling for even greater control.
Pakistan's newly promulgated regulations echo Mr. Xi's assertion during the Communist party's January 7 Politburo Standing Committee meeting that "we must strengthen public opinion tracking and judgment, take the initiative to voice, provide positive guidance, strengthen integration, communication and interaction, so that positive energy will always fill the Internet space… We must control the overall public opinion and strive to create a good public opinion environment. It is necessary to strengthen the management and control of online media."
Kashmir burns as lockdown continues
The valley is on fire again, and it is engulfing the whole region. It is not just about Pakistan or India but the onus remains on the world, every person, every country, and every individual as Kashmir suffers from these flames.
It is burning everywhere. The dispute of Pakistan-India is not new. It has elevated from its dormant levels. From the disruption of peace-talks to election fueled border skirmishes, every action and every other effort in the region is worsening the situation.
Time has stood still. It has stopped healing wounds and only the lacerations have increased. As the lockdown persists, the agony persists and continues to darken the skies.
The cries of innocent Kashmiris (nine million of them) scream on the loss of their loved ones. The arrests under the Public safety Act (PSA) has demeaned its meaning in Kashmiri eyes and in the eyes of the world. Everyone arrested under this act have gone under detention without trial for a maximum of two years. As absurd it sounds, the trauma is more horrific.
And all of this began with the passing of Article 370. And it has raised many questions in the minds of the people living in these areas
Voted by the majority of Indian parliament members, that is,351 votes in favor and only 72 against, on 5th of August. The timing, the stunts being played by the restraining government are to be questioned. Prime Minister Narenda Modi's Bharatiya Janata Party (BJP) has claimed to normalize the abnormal situation in the state of Jammu Kashmir. But the truth cannot be further from this. In the six months since, the state could not have destabilized more had Pakistan directly intervened. At its lowest ebb of the past 40 years, the situation needs to be normalized.
And in this manner Modi and the current Indian government have set the template for every dictatorial regime. Arrest all possible voices of a region, cut all communications, blockade the region and you are on your way.
Internet, tele-communication and any sort of media coverage was limited to say the least. As millions suffered badly with each passing day of the curfew. The valley burnt and there were no witnesses as a complete lockdown continued as the government tried to normalize the state.
But the images of the valley made their way out and the stories they tell do not need much interpretation. They support their tales without much context. It will be wrong to assume their context but there was no one to state it. Such was the stranglehold of the government. And this was in stark contrast to what was aimed at.
To revive Kashmir's economy and make it come at par to rest of the country, a lot of different directions were available. So why mess with the hornets nest.
The necessary steps that Modi's government had to take were promote local governance and encourage new investment plans in the state. Outdated plans had to be set aside and a renewed focus on ones that bring the state to the forefront after lagging behind rest of India for so many years.
What Mr. Modi does is anyone's guess. After all, he has been the face of RSS backed BJP known for its neo-Nazi politics. The great face of secular India maligned by the idiosyncratic visions of a deranged lunatics.
And it has not played out well in Kashmir. The state's lack of governance has had a detrimental impact on its development and the current legislature change will not help its case. All these measures were strongly criticized by the international media and on political forums.
The need to stabilize the region of Indian occupied Kashmir becomes very frequent question in the minds who follow the news update on the region. For Pakistan and India, the claim of Kashmir could not be more skeptical than in current situation. And impact current affairs situations in the geography.
From America taking out its soldiers from Afghanistan, to unrest in Iran and middle-east. The noisy neighbors and Kashmir issue impacts everyone. And as we learn from Soviet retreat from Afghanistan and its ensuring unrest, South Asia is not going to stabilize for some time. And Kashmir will be the talking point.
Wisdom would suggest that this issue should be decided sooner rather than later. Even if India's claim of Kashmir being an unresolved matter of India, it should be resolved at the earliest. This has to be done some day, and with American troops leaving Afghanistan, doing it before will be a good time.
The freedom fighters have been engaged in Afghanistan for the better part of two decades and the focus will return on Kashmir. The suffering of millions of Muslims cannot be overlooked and the region will not be able to stabilize. It is in the best interests of all parties involved, especially India.
On the other side of the border, Pakistan is watching eagerly and getting support for its international claims. Peace talks have been proposed and they would mutually benefit both the countries and stabilize the region. But no movement has been seen on this front. Both Islamabad and Delhi are far from sitting across each other.
Pakistan itself has unilaterally changed the structure of Azad Kashmir government. And they did it by changing the status of the Gilgit Baltistan and Azad Kashmir territories last year. Any kind of the unrest in the Kashmir state has a direct effect on the Azad Kashmir.
And Pakistan cannot keep a blind eye on a region as close as the Indian Kashmir.It has openly talked about freedom of Kashmir from India and demands from the world to support its rights. And as Pakistan supports the Kashmir issue on all forums indiscriminately, the pressure is piling on Delhi.
Prime Minister Imran Khan has announced solidarity with Kashmir. His government is taking the issue to every forum possible including the human rights forums in United Nations (UN).Islamabad knows the significance of this period and has highlighted the violations happening under Article 370.Pakistan's support Kashmir is firm and is not budging.
As the issue takes rage, other countries also got involved in it as sitting back and ignoring the matter is out of question.
The United States (US) senate committee on foreign relations has called to bring an end to this type of "humanitarian crisis" in Kashmir. Even Donald Trump has offered to support in any way to solve this "complex issue".
Meanwhile, Chinese President Xi Jinping has shared that he is personally keeping abreast with the situation in Kashmir and would "support Pakistan in issues related to its core interests."Xi, however, added that both India and Pakistan should resolve the dispute through peaceful dialogue.
Turkish Prime Minister Tayyip Erdogan took up the issue in the UN General Assembly. He called to resolve it through peace dialogues as they ensure the safety, equity and happiness of the people of the region rather thana rmed collisions.
Even Swedish Foreign Minister Margot Wallstrom stated that the people of Kashmir "must be included" in decisions concerning their future.
Decades have passed and there is a dire need to resolve this issue as the time flies it brings more anger in the residents. Open dialogues area solution which is in the best interest of Kashmiri people. Other repercussions are hard to fathom and difficult to digest.