India's inadequate justifications and Pakistan's Statement on Indian Purchase of S-400 Missiles
The S-400 deal has almost been concluded between Moscow and New Delhi which was signed in late 2016. The most important thing to know about the S-400 is that it is the air defence system designed to protect the critical political, economic, and military facilities against air strikes, strategic cruise and tactical operational and ballistic missiles as well as medium range ballistic missiles under the condition of war. It is capable of tracking and destroying aircrafts and drones before entering into the airspace of the user state. It is also capable of hitting incoming cruise and ballistic missiles. It is designed like S-300 intentionally so that the enemy could not identify which system it faces. However, India's justification to acquire S-400 although is quite inadequate yet it claims it to be part of defensive measures against  China which already possess this system.
Indo-Russia share long standing defence ties but the US is also enhancing its relationship with South Asian states, particularly with India to counter the perceived threat from China. The US sold $15 billion worth of arms to India and recently renamed the US pacific command to the US Indo-pacific command. According to Jeff Smith, an expert on South Asian issues, the reason to conclude this deal with Russia is that the S-400 system is considered a more affordable and highly capable when compared to the competing US systems. It has also attracted interest of other US allies such as Saudi Arabia and Turkey. This is not the only reason, but in fact India also wants to sustain its strategic partnership with Russia despite signing so many deals with the US.
The question arises, how this deal is problematic for Pakistan? The relations between India and Pakistan are not good and from time to time border exchange on the line of control in the disputed territory of Kashmir has been witnessed. Pakistan expresses concerns on this deal because it upsets the balance of conventional weapons between India and Pakistan. Indian purchase of S-400 is part its efforts to get Ballistic Missile Defence (BMD) through different sources by following Pakistan's statement on S-400 released on 19 October, 2018. It would not only destabilize strategic stability, but would also increase arms race in the region. Pakistan had proposed a Strategic Restraint Regime in 1998 against the acquisition of BMD due to their destabilizing effect in the region. India rejected this proposal and thus compelled Pakistan to enhance its strategic capabilities which render any BMD system ineffective.
Nevertheless, Pakistan is not interested in an arms race with India, but it wants to maintain strategic equilibrium with India. India said that it has secured S-400 system because China possesses theS-400. Pakistan also can give these false justifications like India, but the reality is that Pakistan has never expressed interest in arms race with India. A prominent nuclear expert Dr.Zafar Nawaz Jaspal in his article "S-400: False sense of security" writes that Pakistan's response to Indian build up is very calculated and systematic. It relies on its nuclear weapons capabilities instead of indulging in the conventional arms race with India. Pakistan has faced huge criticism due to its tactical nuclear weapons, not to mention the fact the US itself is also modernizing its tactical nuclear weapons.
The dilemma is that Pakistan is the only state in the world which faces Western criticism on every defence deal and development regarding its national security. India's Cold Start Doctrine and its defence deals with the US and Russia is supported by the West as the US embassy in New Delhi stated that it would not damage the capabilities of its allies by putting sanctions on them.
Notwithstanding India's hawkish policies and defence deals with Russia and the US, Pakistan repeated its commitments regarding national security and defence by following the Press Statement on Indian Purchase of S-400 Missiles that it believes in credible minimum deterrence and strategic stability in South Asia at present and in the future as well.
SIPRI Report: Transparency in military spending in sub-Saharan Africa higher than expected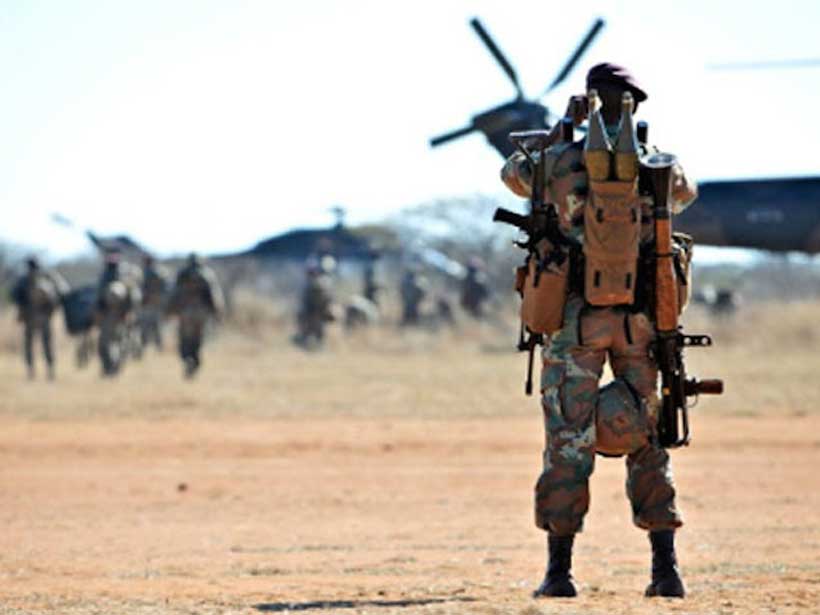 The level of transparency in military spending in sub-Saharan Africa is greater than previously thought, according to a new report from the Stockholm International Peace Research Institute (SIPRI). Between 2012 and 2017, 45 of the 47 states surveyed published at least one official budget document in a timely manner online.
'Contrary to common belief, countries in sub-Saharan Africa show a high degree of transparency in how they spend money on their military,' says Dr Nan Tian, Researcher in the SIPRI Arms Transfers and Military Expenditure Programme. 'Citizens everywhere should know where and how public money is spent. It is encouraging that national reporting in sub-Saharan Africa has improved.'
No transparency in Equatorial Guinea and Eritrea; fall in Botswana
While SIPRI's study shows that there is generally a high degree of transparency in the military sector in sub-Saharan Africa, Equatorial Guinea and Eritrea have not published any official information on military spending since 2009 and 2003 respectively, and Botswana was one of very few states to show a deterioration in transparency. Recently in Botswana, official budgetary reports have become increasingly difficult to obtain, there is a lack of a national defence policy and almost no government information or dialogue exists on issues such as arms procurement.
'While these issues are worrying, the main cause for concern is the decreased public engagement on military-related matters,' says Dr Tian.
Botswana had the third highest percentage increase in military spending between 2014 and 2017. Military spending grew by 60 per cent (or $182 million) in that period as part of several military procurement programmes involving France and Switzerland.
'This military spending increase has occurred despite the fact that Botswana is located in one of the least conflict-prone areas of Africa and is one of the few states in sub-Saharan Africa to have never been involved in an armed conflict,' says Dr Tian.
Substantial increase in transparency in the Central African Republic
The Central African Republic (CAR) is one of the stand-out cases with substantial improvements in military sector transparency. There is evidence of improved oversight and accountability in budget reporting, such as implementing an official budget formulation process and publishing budget execution reports both quarterly and biannually. Although improvements are still needed in the areas of accessibility and disaggregation, military sector transparency has increased substantially.
'The publication of accessible spending information is a major step towards greater transparency and accountability in the military sector,' says Tian.
Reporting to the United Nations needs to improve
Unlike Europe and South America, there are currently no regional reporting mechanisms in place in sub-Saharan Africa for exchanging information on military expenditure between states. The UN Report on Military Expenditures is the only international reporting system to which states in sub-Saharan Africa have agreed to participate. In the period 2008–17, only five states in sub-Saharan Africa reported at least once, and no reports were submitted during the years 2015–17.
'It is clear from SIPRI's study that the lack of UN reporting is not due to a lack of information. Rather, the challenge is to encourage countries to submit data to the UN,' says Pieter Wezeman, Senior Researcher with the SIPRI Arms Transfers and Military Expenditure Programme.
'Government transparency at the international level is key to reinforcing trust and encouraging dialogue between countries,' says Ambassador Jan Eliasson, Chair of the SIPRI Governing Board and former UN Deputy Secretary-General. 'Therefore, UN member states need to work together on implementing and improving reporting,' he says
Sleepwalking Toward Nuclear War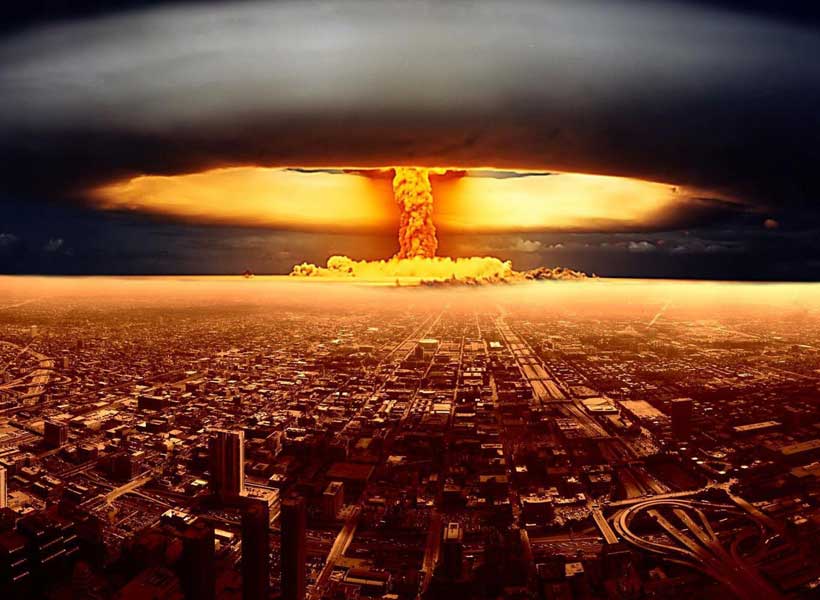 Authors: Des Browne, Wolfgang Ischinger, Igor S. Ivanov, Sam Nunn
This weekend marks the 100th anniversary of the end of the First World War, one of the world's most horrific conflicts.  One of the best accounts of how this tragedy began, by the historian Christopher Clark, details how a group of well-meaning European leaders—"The Sleepwalkers"—led their nations into a war with 40 million military and civilian casualties. Today, we face similar risks of mutual misunderstandings and unintended signals, compounded by the potential for the use of nuclear weapons—where millions could be killed in minutes rather than over four years of protracted trench warfare. Do we have the tools to prevent an incident turning into unimaginable catastrophe?
For those gripped with complacency, consider this scenario. It is 2019. Russia is conducting a large military exercise in its territory bordering NATO. A NATO observer aircraft accidentally approaches Russian airspace, and is shot down by a Russian surface to air missile. Alarmed, NATO begins to mobilize reinforcements. There is concern on both sides over recent nuclear deployments in the wake of the collapse of the Intermediate-Range Nuclear Forces (INF) Treaty. Suddenly, both NATO and Russia issue ultimatums—each noting their respective nuclear capabilities and willingness to use them if vital interests are threatened. Europe is edging towards a conventional conflict, and the risk of escalation to nuclear use is very real.
Each of the strands in this hypothetical scenario is visible in the wind today, exacerbated by new threats—such as cyber risks to early warning and command and control systems, which can emerge at any point in a crisis and trigger misunderstandings and unintended signals that could accelerate nations toward war. This is all happening against a backdrop of unease and uncertainty in much of the Euro-Atlantic region resulting from the Ukraine crisis, Syria, migration, Brexit, new technologies, and new and untested leaders now emerging in many Euro-Atlantic states.
What can be done to stop this drift toward madness?
When leaders from across Europe meet in Paris on 11 November to mark the 100th anniversary of the conclusion of World War I, those with nuclear weapons—President Donald Trump, President Vladimir Putin, President Emmanuel Macron and Prime Minister Theresa May—should reinforce the principle that a nuclear war cannot be won and must never be fought.  This principle, articulated at the height of the Cold War by the presidents of the United States and Russia, was embraced then by all European countries. It would communicate that leaders today recognize their responsibility to work together to prevent nuclear catastrophe and provide a foundation for other practical steps to reduce the risk of nuclear use—including resolving the current problems with INF and extending the New START Treaty through 2026.
There remains the challenge of rebuilding trust between the United States, NATO and Russia so that it will again be possible to address major security challenges in the Euro-Atlantic region. This was done throughout the Cold War and must again be done today. This process could begin with a direction by leaders to their respective governments to renew a mutually beneficial dialogue on crisis management, especially in absence of trust.
Crisis management dialogue was an essential tool throughout the Cold War—used for managing the "day-to-day" of potentially dangerous military activities, not for sending political signals. Leaders should not deprive themselves of this essential tool today. Used properly, crisis management can be instrumental in avoiding a crisis ever reaching the point where military forces clash inadvertently or where the use of nuclear weapons needs to be signaled, let alone considered, by leaders with perhaps only minutes to make such a fateful choice.
In reviewing the run up to past wars, there is one common denominator: those involved in the decision making have looked back and wondered how it could have happened, and happened so quickly? In Paris next week, 100 years after the guns across Europe fell silent, leaders can begin taking important steps to ensure a new and devastating war will not happen today.
Des Browne, a former British defense secretary, is Vice Chairman of the Nuclear Threat Initiative and Chair of the European Leadership Network.
Wolfgang Ischinger, former German Ambassador to the United States, is Chairman of the Munich Security Conference and Professor for Security Policy and Diplomatic Practice at the Hertie School of Governance in Berlin.
Igor S. Ivanov, former Russian Foreign Minister and Secretary of the Security Council of the Russian Federation from 2004 to 2007, is President of the Russian International Affairs Council.
Sam Nunn, a former Democratic US senator, is Co-Chairman of the Nuclear Threat Initiative.
First published in our partner RIAC
S-400: A Game Changer in South Asia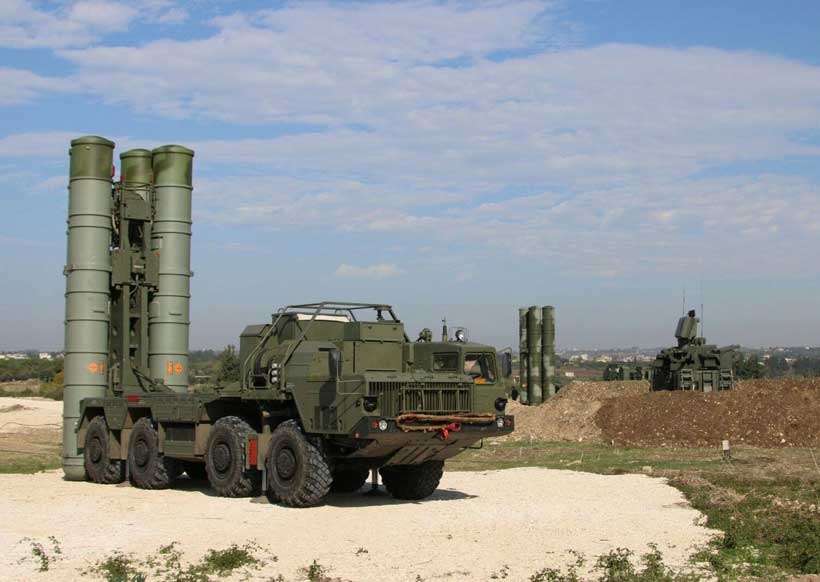 India and Russia have signed a US$5b deal, under which India will receive S-400 air defence missile system – that is poised to be game changer in South Asian strategic environment.
The Russians have definitely made a breakthrough with sales of weapons to some NATO countries with uncertain futures in the bloc (e.g. Greece, Turkey) and strong US client countries such as Saudi Arabia and other Gulf states such as the UAE. India's procurement of five S-400 regiments that is expected to be completed in 2020 is something that is giving a new dynamics to the issue.
The main usage of S-400 long-range missile is against stand-off systems including flying command posts and aircraft such as the E-3 Sentry Airborne Warning and Control System (AWACS). These aircraft, which are used by the US and its NATO allies with a squadron stationed in Japan at Kadena Air Force Base and in the UAE at al-Dhafra, are vulnerable to S-400 interceptors and lose their stand-off range protection.
The S-400 missile system is a state-of-the-art air defence and anti ballistic missile platform with a maximum range of 400km against aircraft while reportedly can engage ballistic missiles at 40km range. It is considered one of the best defense systems in existence. Russian-made Almaz-Antei S-400 Triumf air defense systems (NATO reporting name: SA-21 Growler) are expected to be fully integrated with the Indian Air Force's IACCS (integrated air command and control system). The IACCS is an automated command and control system for air defense, which integrates the service's air and ground-based air sensors and weapons systems.
The S-400 Triumph missile defense system is a significant strategic upgrade in India's military hardware and in its pursuit to become a global power. The development is particularly worrisome for Pakistan.  The system if deployed along Pakistan border will provide India an edge of 600kms radar coverage with option of shooting down incoming aircraft from 400kms from its territory.
However, India's purchase of S-400s and its option to acquire upgraded US Patriot systems remains on the table as well. This extensive arms shopping spree by Indian side includes C-17 Globemaster and C-130J transport aircraft, P-8(I) maritime reconnaissance aircraft, M777 lightweight howitzers, Harpoon missiles, and Apache and Chinook helicopters. The US will likely accept India's request for Sea Guardian drones, and American manufacturers including Lockheed Martin and Boeing are contenders for mega arms deals with India. This (S-400) will further destabilize strategic stability in South Asia, besides leading to a renewed arms race which is disadvantageous for the peace of entire region.
The Countering America's Adversaries through Sanctions Act (CAATSA) law tries to push back against Russia's malign activity around the world.
"We urge all of our allies and partners to forgo transactions with Russia that would trigger sanctions under CAATSA," a State Department Spokesperson said
When asked about India's plan to purchase multi-billion S-400 missile defense system from Russia.
"The Administration has indicated that a focus area for the implementation of CAATSA Section 231 is new or qualitative upgrades in capability – including the S-400 air and missile defense system," the spokesperson said.
Islamabad has from decades faced various stringent sanctions and severe political pressure from Washington. This all is evident from opposition over transfer of any sophisticated arms including the F-16s falcons.
The silence over such issue by Washington seems to be a part of its 'Pivot to Asia' policy, considering China as the next global adversary. Washington is in a difficult position where it is seeking to bolster ties with India to counter China's growing assertiveness while maintaining pressure on Russia. Whereas, China may not fret over the S-400 system deal provided to India but it will have implications for Pakistan's Air Force and missile program both.
Finally, it cannot be underestimated that most of Indian defense system is Pakistan centric. As far conventional weapons are concerned, the balance has always been in India's favor, because of India's better and larger economy. Therefore, Pakistan is concerned about this deal keeping in mind that it disrupts the equation of conventional weapons that exist in this region.
The induction of S-400 might lower the nuclear threshold to a new level that is already precarious with the waivers and blessings by big powers to India. These moves have the capacity to lead the region in a spiraling arms race which can bring about an increase in instability through the escalation of an already dangerous arms buildup in the region.