Fighting ISIS in the Digital Space in Jordan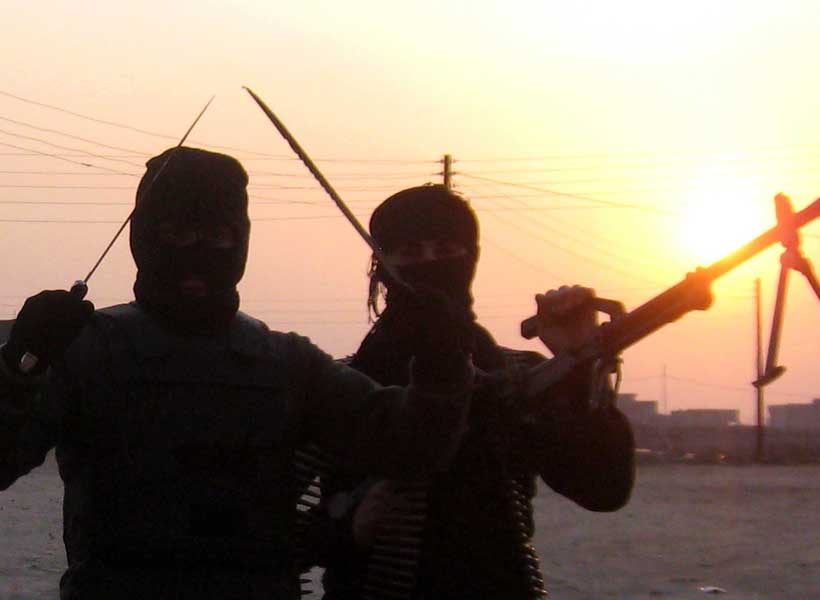 Authors: Anne Speckhard & Ardian Shajkovci
With estimates of 3000 foreign fighters traveling to Syria and Iraq, Jordan had the highest per capita number of foreign fighters. In addition to Abu Musab Zarqawi having been the leader of al Qaeda in Iraq, Jordanians also rose to leadership positions in ISIS. Given the continued online recruitment of Jordanians by ISIS, the International Center for the Study of Violent Extremism (ICSVE) ran two Facebook Awareness Campaigns in Jordan using ICSVE's Breaking the ISIS Brand Counter Narrative videos. Between the campaign and organic activities, one of the counter narrative videos received over 1.7 million views. 
Introduction –ISIS and Militant Jihadi Terrorist Recruitment in Jordan
Since the onset of the Syrian conflict in 2011, it is estimated that upwards of 40,000 foreign fighters joined Sunni militant groups such as ISIS and al Nusra in Iraq and Syria. Approximately 11,000 of the estimated 40, 000 are believed to be from the Middle East, with countries such as Jordan, Saudi Arabia, and Tunisia supplying the vast majority of foreign fighters. While estimates differ, Jordan has seen nearly 3,000 men and women join ISIS and other Sunni militant groups in Iraq and Syria over the past years, together with Tunisians and Saudis, rounding out the list of top sources of foreign fighters.[1]According to some estimates, Jordan is ranked as either the first or the second country in the world with the highest number of foreign fighters, on a per capita basis, in the Syrian and the Iraq conflict.[2]Jordanians who joined Jabhat al Nusra the local Syrian arm of al-Qaeda, and later ISIS, often held leadership positions in these groups, advocating for militant jihadi terrorism in the region.[3]In fact, in the first iteration of ISIS, Abu Musab Zarqawi, a Jordanian-born jihadist militant who led al-Qaeda in Iraq, hailed from Zarqa, Jordan.[4]
The drivers of radicalization to violent extremism in Jordan are many. Beginning with a decades-long history of violent extremist and terrorist movements operating in Jordan, and involving Jordanians, alongside the destabilizing and radicalizing factors occurring in the region and globally, once relatively peaceful Jordan has absorbed both its share of terrorist attacks and a growing hub of terrorist groups and their ideologies, with al-Nusra and ISIS operating in Syria and Iraq at its current center. Moreover, the repeated influx of refugees from neighboring conflicts, economic and governance challenges, and Salafi influences migrating into Jordan have all combined to create vulnerabilities and motivations on a psychosocial level that have ideological resonance to terrorist recruitment inside Jordan.[5]Despite the volatile conditions, Jordanian leadership has managed to maintain political stability in the country, and is one of the trusted U.S. and coalition partners against ISIS and the so-called Islamic State. Jordan, however, remains a country of 'easy recruits' for terrorist groups like ISIS and al-Qaeda,[6]especially when considering the proximity of the battlegrounds in Syria and Iraq.[7]
Recent Changes in ISIS since its Territorial Defeat
While ISIS has lost most of the territory it once held in Iraq, and much of Syria, some 11,000 ISIS cadres are still believed to be active and operating in Iraq and Syria, though recent research indicates that numbers may actually be upwards of 30, 000.[8]Likewise, ISIS remains a formidable terrorist organization with a brand and dream of creating an Islamic State Caliphate and has also proven itself capable of spreading itself beyond its original territory, namely with ISIS affiliates continuing to recruit for, and control, territories in countries such as Libya, Afghanistan, Egypt, and Algeria.[9]
In addition to kidnappings and insurgent and clandestine type activities in Iraq and Syria,[10]the group also remains focused on orchestrating, inspiring, and carrying out external attacks, which, in part, are carried out to demonstrate the group's resilience as well as debunk claims and predictions of the group's ultimate demise. ISIS has inspired or carried out attacks in more than 31 countries that have killed more than 2,000 people outside of Syria and Iraq.[11]For instance, in 2015, ISIS supporters and admirers, inspired by ISIS social media propaganda, were able to carry out one of the deadliest terrorist attacks in the history of modern Tunisia.[12]
Recent militant jihadi activities in Jordan have also given cause for serious concern. In 2016, ISIS terrorists attacked Karak Castle, a popular tourist destination in Jordan, killing 10 and injuring 34. [13]In January 2018, Jordan's General Intelligence Department (GID) reported to have prevented a major terrorist plot by ISIS involving 17 suspects. Potential targets included civilian, military, and religious facilities.[14]More recently, on August 10th, 2018, a police sergeant was killed in al-Fuheis when a police patrol car was blown up during a music festival in the town. The law enforcement managed to trace the attackers to a house in the city of Salt where they engaged in a shootout with police and ultimately exploded their bomb-rigged hideout rather than be arrested. The attackers were Jordanians. Their affiliation to any known terrorist group remains undisclosed,[15]though some experts in Jordan suggest they were either inspired or directed by ISIS. These represent only a short list of the many terrorist attacks involving Jordan.
Internet Recruiting & Terrorist Activity in Jordan
Compared to other militant jihadist groups, ISIS' strengths lie in its ability to maximize its reach by betting on innovation and exploiting social media platforms. Its mastery of modern digital tools has enabled it to support its war and state-building efforts during the time it held and controlled significant swaths of territories in Iraq and Syria. Today, given its significant territorial loses, it continues to rely on social media to enable, direct, and inspire terrorist attacks worldwide. The same is now also being used to encourage and facilitate travel to other territories it controls—even still successfully attracting upwards of 100 foreign fighters per month to come to Syria and Iraq while in territorial retreat.[16]ISIS' propaganda production arm is no longer as prolific, yet the group continues to successfully use the Internet to recruit and orchestrate terrorist attacks. In this regard, the military defeat of ISIS and the so-called Islamic State should not reduce the need and the urgency to counter the online appeal of ISIS and similar violent extremist groups.
In focus testing the International Center for the Study of Violent Extremism's (ICSVE) Breaking the ISIS Brand Counter Narrative videos in Zarqa and Irbid in 2016 and 2017, respectively, with high school and college-age youth (n=54), we found that ISIS still manages to reach out to youth and attempt to attract them into the group. In fact, in the absence of adequate support and resources, many among the youth we spoke to shared how they often turn to the Internet to find answers regarding the claims made by groups like ISIS.[17]For instance, some noted, "If I say I'm bored on Facebook, they [ISIS recruiters] contact me." Others pointed out how the ISIS recruiters know Islamic scriptures and hadithsbetter than those they are recruiting. Some commented how their parents, teachers, and imams were not open to discussing such topics, specifically, "No one wants to talk to us about these things.  They are all worried about the GID." As a result, the youth we spoke to were both vulnerable to ISIS recruitment due to their Internet activities and for searching answers on the Internet to refute their claims.
Fighting ISIS on Facebook in Jordan
In December of 2017 and July of 2018, respectively, the International Center for the Study of Violent Extremism (ICSVE) responded to such concerns in Jordan by promoting two ICSVE-produced counter narrative videos from its Breaking the ISIS Brand Counter Narrative Projectto learn if it was possible to raise public awareness in the vulnerable age group to ISIS recruitment in Jordan and also disrupt ISIS' online and face-to-face recruitment occurring in social media platforms like Facebook by using video clips produced from interviews of ISIS insiders denouncing the group. (While a full discussion of the ICSVE Breaking the ISIS Brand Counter Narrativevideos is not possible in this limited space, more information about the project can be found here.)
The two ICSVE counter narrative videos that were used in the campaign were Promises of ad-Dawlah to Womenand Rewards of Joining the Islamic State. The former features Laura Passoni, a Belgium woman who left Belgium with her son to join ISIS in Syria after being jilted by her partner. The latter features thirty-three-year old Abu Ghazwan, an Iraqi who, by joining ISIS, hoped to restore rights and dominance to Iraqi Sunnis. In the video, he discusses his involvement with ISIS, namely his role in placing bombs and attacking the enemies of the group. Both ISIS speakers denounce ISIS as un-Islamic, corrupt, and overly brutal, and express their deep regret over ever joining.
The two public safety awareness campaigns in Jordan were run by using Facebook ads. The month-long campaigns served to raise awareness about the dangers of joining violent extremist groups like ISIS as well as to drive online engagement among the citizens of Jordan over Facebook.  Facebook was the digital platform of choice as it remains a popular social media communication platform in Jordan. ICSVE research in Jordan also suggested the need to focus on Facebook, as many vulnerable youth have and continue to be contacted by ISIS via Facebook.
According to a 2016 study, around 93 % of Internet users in Jordan use social networks, with Facebook and WhatsApp representing the most used social media platforms. [18]
According to Arab Social Media Report, 89 % of the internet users in Jordan prefer Facebook (5,300, 000), 71 % WhatsApp, 66% YouTube, 34 % Instagram, and 33% Twitter (See below for a breakdown).
[20]
Middle East Internet Users, Population and Facebook Statistics
Country
Pop. (2018 Est.)
Users in Dec/2000
Internet Usage Dec-31-2017
% Pop. (Penetration)
Internet % users
Facebook

Dec-31-2017

Bahrain
1, 566, 993
40,000
1,535,653
98.0%
1.0 %
1,100,000
Iran
82, 011, 735
250,000
56,700,000
69.1 %
34.6 %
40,000,000
Iraq
39,339,753
12,500
19,000,000
48.3 %
11.6 %
17,000,000
Israel
8, 452, 841
1,270, 000
6, 740, 287
79.7 %
4.1 %
5, 800, 000
Jordan
9,903,802
127, 300
8,700, 000
87.8 %
5.3 %
5,300, 000
Kuwait
4, 197, 128
150,000
4, 104, 347
97.8 %
2.5 %
3, 100, 000
Lebanon
6, 093, 509
300, 000
5, 546, 494
91.0 %
3.4 %
3, 600, 000
Oman
4, 829, 946
90,000
3, 310, 260
68.5 %
2.0 %
2, 630, 000
Palestine
5, 052, 776
35,000
3, 055, 088
60.5 %
1.9 %
1, 700, 000
Qatar
2, 694, 849
30, 000
2, 644, 580
98.1 %
1.6 %
2, 300, 000
Saudi Arabia
33, 554, 343
200, 000
30, 257, 715
90.2 %
18.4%
18,000,000
Syria
18, 284, 407
30,000
6, 625, 631
33.0 %
3.7 %
4, 900,000
UAE
9, 541, 615
735,000
9, 385, 420
98.4 %
5.7 %
8, 700, 000
Yemen
28, 915, 284
15,000
7, 031, 784
24. 3 %
4.3 %
2, 352,942
Total
254,438,981
3, 284,800
164,037,259
64.5 %
100 %
116, 482,942
Source: Internet World Stats[21]
 Results of the Jordanian Facebook Public Awareness Campaigns
Video: Promises of ad-Dawlah to Women Campaign (Run Dec 7 to Dec 31, 2017)
Geographic and Demographic Reach:
In terms of geographic breakdown, our first campaign targeted the following areas in Jordan: Balqa Governorate, Ma'an Governorate, Mafraq Governorate, Zarqa Governorate, Irbid Governorate, Amman Governorate, Ajloun Governorate, Jerash Governorate, and Madaba Governorate. Our sample targeted some of the areas considered as hotbeds of radicalization in Jordan, namely Ma'an, Zarqa, and Irbid Governorates. Amman (538, 826), Irbid (117, 364), and Zarqa (46, 203) governorates achieved the highest reach. Seventy percent of the reached population is male and 30 percent female (See figure 1 for demographic and reach breakdown across two genders).
Table A contains a breakdown of video views by age group and the area targeted and serves to demonstrate reach in the relevant age categories in areas considered as the hotbeds of extremism, namely in Salt, Irbid and Zarqa.
Video Views:
Table B presents data on how much our video content was watched. The campaign generated a total reach of 797, 866, while also leading to 1, 456, 872 impressions and close to 869, 472 video views (See Table B).[1]
Table B presents data on how much our video content was watched. There is a total of 869, 472 video views at 3%, 10 %, 25% (89, 733), 50 % (74, 742), 75% (54,220), 95% (38, 545) and 100 % (8, 924) video watches. As the data indicate, there are a total of 266,164 clicked-to-play shared among 25%, 50%, 75 %, 95%, and 100 % recorded watches. Note, however, that the percentages include those who watched the full length of the video and those who skipped to the end of the video.
The video average watch time is 0:19, calculated as the video total watch time/total number of video plays (this includes replays). This number highlights the potential usefulness of making shortened versions of the videos for complementary ads, as some viewers will only watch very short videos. They may click through ashort version and, once hooked by it,  watch the longer version.[22]However, the fact that thousands did watch the entire video may indicate that some will be hooked by the content, while others less so.
The impression score in Table B indicates the total number of times our content was displayed, regardless of whether clicked or not. In other words, the score indicates the number of times our reached target base has been exposed to our video content. The higher the impression score, the more indicative that people are seeing our content, that they are becoming more exposed to our content, and that they are sharing our content.
The impression frequency of 1.83 (Impression/Reach) indicates the average number of times each individual has seen our ad over the period of thirty days. That said, because Facebook ad frequency indicates an average score, in practice, this means that some among our target audience might have been reached a number of times while others only once. Campaigns with high reach naturally have lower frequency rate. Moreover, the relatively low frequency rate of 1.83 suggests that we are not oversaturating out target audience with our content.
The campaign generated  a relevance score of  7, calculated on a 1-10 scale. The higher the relevance score, the better in terms of how our audience is responding to our ad. Facebook calculates the relevance score "based on the positive and negative feedback we expect an ad to receive from its target audience."[23]It is calculated based on a number of factors, such as the positive vs. negative feedback it is expected to receive. For instance, video views, shares, and likes represent positive indicators. Conversely, the number of times our ad is hidden, or when someone clicks " I don't want to see this" our ad, represent negative indicators. Five hundred impressions need to be received before a relevance score is generated. This Facebook ad metric is useful to better identify our target audiences and use it for our campaign optimization. That said, the relevance score is used to measure relevance of a campaign and not the quality of the campaign. Put differently,  it is generated based on interaction and interest in our campaign. The relatively high relevance score suggests that the ads are generating  audience engagement.
Post Reactions:
The Facebook ad also led to a total of 4, 398 post reactions (e.g. Like, love, haha, wow, sad, and angry), comments and shares. For instance, there are 3, 487 post likes, 261 love, and 147 sad reactions. In addition, there are a total of 168 comments and 169 post shares.
Video: Rewards of Islamic State Campaign (run from July 15 to August 15, 2018)
Geographic and Demographic Reach:
The July 2018 campaign  targeted the following areas in Jordan: Balqa Governorate, Ma'an Governorate, Karak Governorate, Mafraq Governorate, Tafilah Governorate, Zarqa Governorate, Irbid Governorate, Amman Governorate, Ajloun Governorate, Jerash Governorate, Aqaba Governorate, and Madaba Governorate. Our sample targeted some of the areas considered as hotbeds of radicalization in Jordan, namely Ma'an, Zarqa, and Irbid Governorates. Amman (35, 136), Irbid (5, 792), and Zarqa (2,496) governorates achieved the highest reach. Ninety-six percent of the reached population is male and four percent female (See figure 2 for demographic and reach breakdown across two genders).
Video Views:
This campaign generated a total reach of 48, 432, while also leading to 74, 875 impressions and close to 38, 584 video views. The video views are calculated at  3%, 10 %, 25%, 50 %, 75%, 95%, and 100 % video views (see Table C)
The Facebook ad led to a total of 214 post reactions, (e.g. Like, love, haha, wow, sad, and angry), 45 post comments, and 7 post shares (See Table C). The video average watch time is 0:57, calculated as the video total watch time/total number of video plays (this includes replays). The campaign generated a relevance score of 10, calculated on a 1-10 scale.
Comments for both Campaigns
As discussed above, the videos generated hundreds of comments related to ISIS, the message, and the messaging strategy applied to our counter-narratives. While there were many supportive comments, there were also those attempting to discredit ICSVE's videos, claiming they were fake, that the defectors were lying, and that they are used to distort Islam. Arguably, some such comments may have been made by innocent individuals who felt the need to defend their religion, which they may have perceived to be under attack in the video clips. Moreover, the comments might also have been from ISIS supporters and recruiters trying to discredit the anti-ISIS messaging contained in the videos.  See sample comments below.
 "Supportive Category"—comments in support of the video, its message against ISIS, the characters in the video, or the campaign in general. 
"It's called Daesh, not an Islamic State. It is a sect that does not provide the religion of Islam. Its purpose is to distort Islam, even if you look at Islam from the Holy Quran"—Promises of ad-Dawlah
"A really painful reality"—Promises of ad-Dawlah  "She was deceived by these scoundrels because of her bad mental state at the time. But the main reason behind what happened with her was to follow one person and believe what he says without comprehensive knowledge. She was also naive and believed that she will find paradise in the world…The terrorist organization called Daesh is only an extremist group that claims Islam and is in reality expanding geographically and militarily by using naïve ones like this woman…It is very painful to find such criminals who distort the image of Islam in the eyes of  people"—Promises of ad-Dawlah).  "The truest word Laura has said is that they are not Muslims" –Promises of ad-Dawlah.
" This isn't Islam"
"Excellent work for awareness"—Rewards of Joining IS
" It is necessary to slay, kill, explode and destroy until you win. What religion do you belong?"
" We really believe you, you are not ignorant[defector]. But you are the enemy of Islam"
Comments in defense of Islam and "Negative Category"—comments expressing dislike towards the video, characters featured in the video, or the campaign in general
" Those who distort images of Islam are wrong…but there is a big conspiracy against Islam that will be revealed by God"
"ISIS=GID"
"…she is really a lie"—Promises of ad-Dawlah  "This is all a lie…fabrication and distortion"—Promises of ad-Dawlah " (…an American industry distorting the minds of the Arab-Islamic generation to eliminate Islam gradually, there is no God but Allah, Muhammed is the messenger of Allah"—Promises of ad-Dawlah
"America is the godfather of terrorism"
" The video lies …to eliminate the Sunnis and Sunni cities…fabrication and distortion in a cancerous way"
Conclusion
Law enforcement, intelligence and CVE professionals around the world continue to assess the extent to which the collapse of so-called ISIS Caliphate will affect ISIS' propaganda machinery and online recruitment efforts. As evidence from the field suggests, violent extremist groups like ISIS continue to thrive online, and may even have stepped up their online recruitment efforts with vulnerable youth to try to demonstrate the group's continued virulence. In doing so, groups like ISIS attempt to persuade their online recruits to carry out homegrown terrorist attacks in their name. They also continue to "harass, recruit and incite violence" online,[24]and this may actually increase in the future.
In addition, some Jordanian security experts have noted that " the roots of Jordan's security problem lie in prevalence of extremist ideology in the country, which is in turn empowered by the frustrations of everyday life by many Jordanians."[25]As also evidenced during our research in Jordan, online ISIS recruiters are very adept at exploiting such issues.  ISIS recruiters "sell" one type of narrative, while ISIS insiders disillusioned with the group's ability to actually deliver what it is selling may be the most potent force to destroy their terrorist narrative.
Despite takedown policies instituted by social media companies, violent extremist groups continue to operate freely online. While important, once an account has been suspended, there is little that can be done to prevent a user from opening a new, or multiple new accounts. Moreover, the shutdown of extremist content online is heavily reliant on user reporting of extremist content online, which is equally problematic.  Likewise, in the case of YouTube, many experts following extremist content online remark that while takedown policies are rapid for English content, Arabic extremist content often remains present for much longer periods of time.
The purpose of this safety ad awareness campaign was to test if vulnerable audiences can be reached through a Facebook awareness campaign and to attempt to raise awareness about the realities of joining extremist groups like ISIS in order to protect potential vulnerable Jordanian recruits from considering joining.  Our campaign was successful  in driving engagement with our counter narrative materials. In combination, our ads generated a total reach of 808, 035 and close to 908, 056 video views. They also led to thousands of page engagements and hundreds of comments related to our video, ISIS in general, and other contentious socio-political issues that drive and affect violent extremism in Jordan.
While we were able to observe engagement with our counter-narratives, it is far more difficult to observe or report direct cognitive or behavioral changes among those who support violent extremist groups or ideologies. We hope that may in fact be occurring. As some researchers have observed," It is possible that some of the counter-narrative narrative videos have managed to dissuade individuals from joining or supporting extremist groups, but those users are simply not leaving comments like, 'Great, [this] video really changed my mind.'"[26]We have only engagement statistics to go by, and in that regard, we were able to observe that the videos can reach and engage the demographics in Jordan who are also vulnerable to being reached online by ISIS propaganda and recruitment efforts.
We will continue to expand our targeting campaigns, including in Jordan, and to drive further engagement on our newly created TheRealJihad.org website and seek support from those who may be willing to act as influencers and interact one- on- one with those who comment thereby magnifying the impact of our counter-narratives.[27]
Ardian Shajkovci, Ph.D.– is the Director of Research and a Senior Research Fellow at the International Center for the Study of Violent Extremism (ICSVE).  He has been collecting interviews with ISIS defectors and studying their trajectories into and out of terrorism as well as training key stakeholders in law enforcement, intelligence, educators, and other countering violent extremism professionals on the use of counter-narrative messaging materials produced by ICSVE both locally and internationally. He has also been studying the use of children as violent actors by groups such as ISIS and how to rehabilitate them. He has conducted fieldwork in Western Europe, the Balkans, Central Asia, Africa,  and the Middle East, mostly recently in Jordan and Iraq. He has presented at professional conferences and published on the topic of radicalization and terrorism. He holds a doctorate in Public Policy and Administration, with a focus on Homeland Security Policy, from Walden University. He obtained his M.A. degree in Public Policy and Administration from Northwestern University and a B.A. degree in International Relations and Diplomacy from Dominican University. He is also an adjunct professor teaching counterterrorism and CVE courses at Nichols College .
Endnotes:
[1]  Note that the actual metric of the organic and paid campaigns was recorded at 1.7 million views.
[1]Speckhard, A. (2017). " The jihad in Jordan: Drivers of radicalization into violent extremism in Jordan," International Center for the Study of Violent Extremism,available at http://www.icsve.org/research-reports/the-jihad-in-jordan-drivers-of-radicalization-into-violent-extremism-in-jordan/
[2]Lang, H., &  Al Wari, M. (2016). "The flow of foreign fighters to the Islamic State: Assessing the challenge and the response," Center for American Progress,  available at https://www.americanprogress.org/issues/security/reports/2016/03/17/133566/the-flow-of-foreign-fighters-to-the-islamic-state/; Speckhard, A. " The jihad in Jordan: Drivers of radicalization into violent extremism in Jordan."
[3]Huthaifa Azzam, former Free Syrian Army (FSA) fighter and Islamic ideologue, interviewed by Anne Speckhard, Amman, Jordan (November 3, 2016); Lister, C. (2016). " Profiling Jabhat al-Nusra," The Brookings, available at https://www.brookings.edu/wp-content/uploads/2016/07/iwr_20160728_profiling_nusra.pdf
[4]Weaver, A. M. (2016). " The short, violent life of Abu Musab al-Zarqawi," The Atlantic,available at https://www.theatlantic.com/magazine/archive/2006/07/the-short-violent-life-of-abu-musab-al-zarqawi/304983/
[5]Speckhard, A. " The jihad in Jordan: Drivers of radicalization into violent extremism in Jordan."
[6]Nakhleh, E. (2018). " Jordan: A kingdom of 'easy recruits" for ISIS and Al Qaeda," The Cipher Brief,available at https://www.thecipherbrief.com/column_article/jordan-kingdom-easy-recruits-isis-al-qaeda
[7]IRIS. (2016). " Jordan two-year scenario analysis (2016-2018): Deteriorating resilience & increasing vulnerabilities," available at http://www.iris-france.org/wp-content/uploads/2016/01/ENG-Observatoire-Prospective-Huma-JORDAN-01-2016.pdf
[8]McKernan, B. (2018). " Up to 30, 000 ISIS fighters remain in Iraq and Syria, says UN," Independent,available at https://www.independent.co.uk/news/world/middle-east/isis-fighters-iraq-syria-un-report-jihadis-raqqa-iraq-a8492736.html
[9]See also Thurston, A. (2018). " North Africa's jihadis," Wilson Center,available at https://www.wilsoncenter.org/article/north-africas-jihadis
[10]SANA. (2018). "Syria: ISIS holding children hostage," Human Rights Watch,available at https://www.hrw.org/news/2018/08/25/syria-isis-holding-children-hostage; Speckhard, A., & Shajkovci, A. (2018). " After a new massacre, charges that ISIS is operating with Assad and the Russians," Daily Beast,available at https://www.thedailybeast.com/how-assad-isis-and-the-russians-cooperated-to-carry-out-a-massacre?ref=author; Sly, L., & Salim, M. (2018). " ISIS is making a comeback in Iraq just months after Baghdad declared victory," Washington Post,available at https://www.washingtonpost.com/world/isis-is-making-a-comeback-in-iraq-less-than-a-year-after-baghdad-declared-victory/2018/07/17/9aac54a6-892c-11e8-9d59-dccc2c0cabcf_story.html?noredirect=on&utm_term=.f3e4b3d468be; Calamur, K. (2018). " ISIS never went away in Iraq," The Atlantic,available at  https://www.theatlantic.com/international/archive/2018/08/iraq-isis/569047/
[11]See Amal Clooney speech before UN member states on ISIS: https://www.independent.co.uk/news/world/americas/amal-clooney-speech-in-full-transcript-human-rights-lawyer-isis-iraq-speech-un-united-nations-a7622176.html
[12]Stephen, C. (2015). " Tourist desert Tunisia after June terror attack," The Guardian,available at https://www.theguardian.com/world/2015/sep/25/tourists-tunisia-june-terror-attack-economy-beach-hotel-sousse
[13]Sweis, R. R. (2016). " ISIS is said to claim responsibility for deadly attack in Jordan," New York Times, available at https://www.nytimes.com/2016/12/20/world/middleeast/jordan-attack-isis-karak.html
[14]The Jordan Times (2018). " Jordan foils major terror plot," available at http://jordantimes.com/news/local/jordan-foils-major-terror-plot
[15]Albawaba News. (2018)." After Al-Salt: Jordan Cannot fight terrorism with police and soldiers alone," available at https://www.albawaba.com/news/after-salt-jordan-cannot-fight-terrorism-police-and-soldiers-alone-1172954
[16]The Defense Post. (2018). " Foreign fighters continue to join ISIS in Syria, US joint Chiefs chair says," available at https://thedefensepost.com/2018/10/16/isis-foreign-fighters-travel-syria-dunford/
[17]Speckhard, A., & Shajkovci, Ardian (2018), "Focus group testing in Zarqa and Irbid." [Write up pending]. See also Fares, B., Speckhard, A., Shajkovci, A., & Sabaileh, A. (2017).
"Determining youth radicalization in Jordan," available at http://www.icsve.org/research-reports/determining-youth-radicalization-in-jordan/
[18]See for example, "Facebook most popular social media site in Jordan-report," available at http://www.jordantimes.com/news/local/facebook-most-popular-social-media-site-jordan-%E2%80%94-report
[20]Ghazal, M. (2016). " Facebook, WhatsApp overshadow Twitter in Jordan's social media sphere," available at http://www.jordantimes.com/news/local/facebook-whatsapp-overshadow-twitter-jordan%E2%80%99s-social-media-sphere
[21]See Internet World Stats, available at https://www.internetworldstats.com/stats5.htm
[22]In our research experience and consultations with DOD and other CVE entities engaged in counter-narrative production, we found that shorter videos tend to lead to more consumption and a higher retention rate among our target audience.
[23]Facebook Business. (2015). "Showing relevance scores for ads on Facebook," available at https://www.facebook.com/business/news/relevance-score
[24]Kilgore, A. (2018). " Fighting the terrorist threat online: New research can identify extremists online, even before they post dangerous content," INFORMS,available at https://www.informs.org/About-INFORMS/News-Room/Press-Releases/Fighting-the-terrorist-threat-online-New-research-can-identify-extremists-online-even-before-they-post-dangerous-content
[25]Albawaba News. (2018)." After Al-Salt: Jordan Cannot fight terrorism with police and soldiers alone."
[26]Woron, F. (2018). " Dubious claims of counter-narrative videos," Tech and Terrorism,available at https://www.counterextremism.com/blog/dubious-claims-counter-narrative-videos
first published in our partner ICSVE
Incidents of Uranium Theft in India: Depleting Nuclear Safety and International Silence
In yet another incident of the capture of nuclear-related materials from unauthorized persons in India has made headlines in the Indian media but largely ignored in the international media. On 4th June 2021, as reported in the Indian media, the authorities arrested seven people possessing approximately 6.4 kilograms of Uranium in the Eastern State of Jharkhand. This is the second time in less than a month where Indian authorities have captured such a gang in an attempt to sell uranium illegally. An incident of the same nature was reported just a few days ago in May 2021 where authorities apprehended unauthorized persons, who were trying to sell nearly 7 kilograms of natural uranium on the black market. Notably, Indian authorities themselves believe that these events might be linked to a "national gang involved in illegal uranium trade". This is a very serious issue because it means two things; first, that Indian local uranium reserves, radioactive nuclear materials, and facilities are not protected and are prone to black marketing. Secondly, this scenario has emerged because India is not adhering to international bindings of nuclear safety and security such as UN resolution 1540 and (Convention on Physical Protection on Nuclear Material) CPPNM under IAEA to secure its materials, reserves, and facilities. But, the most damaging aspect in this scenario is the discriminatory behavior of the international community, which is criminally silent on the violations of norms, practices, and regulations necessary for nuclear safety and security.
Though in both incidents, Uranium was in natural condition, which cannot be used for making bombs; however; it should be of great concern, as even in its natural state the Uranium can spread considerable radioactivity if used with conventional explosives. Moreover, Indian authorities themselves are considering that these activities could be linked with national gangs involved in the illegal supply of uranium. This raises the point that actually how much natural uranium is illegally sold in the black market by India. Since these are only incidents that are being reported in the Indian media, there might be many incidents that have never been reported. Also, this gang was captured from near the area where Indian Uranium mines of Jharkhand are allocated, the likelihood of access of non-state actors to these mines cannot be denied. These incidents are critical for international security and stability because such radioactive material when sold in black markets could be brought by the non-state and states aspiring for nuclearization. Unfortunately, in such a scenario all the efforts currently going on to stop the proliferation of nuclear weapons would be hampered. The recurring of these incidents reflect that India, despite being a member of CPPNM is not ensuring the protection of its nuclear materials from theft and sabotage by proper regulations, stringent mechanisms, and control. Other than CPPNM, India has also signed UN resolution 1540, which makes it mandatory for the states to ensure security regulations, mechanisms, equipment required for the security of Weapons of Mass Destruction (WMD) from the non-state actors. But, surprisingly, so far the UN or any other international organization has not taken notice of these recurring events. Rather, these mishaps by Indian authorities are shoved under the carpet. These incidents have been reportedly re-occurring in India, media reported these events in 2003, 2008, 2009, 2013, 2016, 2019, and now again in 2021.
Nuclear safety and security is a national matter of any state; however, against the backdrop of the potential damage, which these weapons can bring, they have become an international concern. Specifically, to an extent, where states are sometimes criticized, lauded, and sometimes rewarded for their behavior in this realm. In this regard, India appears as an exceptional case, where the formation of Nuclear Suppliers Group NSG to stop such events in the future has its roots in the Indian so-called peace nuclear explosion (PNE) in 1974. Ironically, a few years down the road, the same NSG gave a waiver to India for conducting nuclear export. Moreover, India was made part of many other regimes such as the Missile Technology Control Regime (MTCR), Australia Group, and Wassenaar Arrangement. Although, these decisions were carried out in lieu of geo-political realities, where the West regards India as a balancer against China but it gave a free hand to India. Even the US-based NTI Report on Nuclear Security Index gives India less score in nuclear safety and security regulations. At a time when many nuclear theft-related incidents have occurred in India in recent years, disgracefully, India still desires to become a member of NSG based on its so-called nuclear record.
To sum up the situation, the occurrence of back-to-back nuclear theft-related incidents has further exposed India's nuclear credentials and its non-adherence to international practices of nuclear safety and security. If legal bindings such as CPPNM and 1540 would not be implemented in the future by India, the South Asian stability, as well as the international security, would be undermined. Moreover, if the international non-proliferation continues to remain lenient towards states like India, the rest would likely regard the international non-proliferation mechanism not just as discriminatory but even as hoaxing. Many states might prefer to proliferate for their own interests, which would not serve the non-proliferation mechanism and regime. A very candid example is that today even after two years of the last NPT review conference, the next has not been conducted and chances are that it might not be conducted this year.
Uranium is being traded freely in the open market in India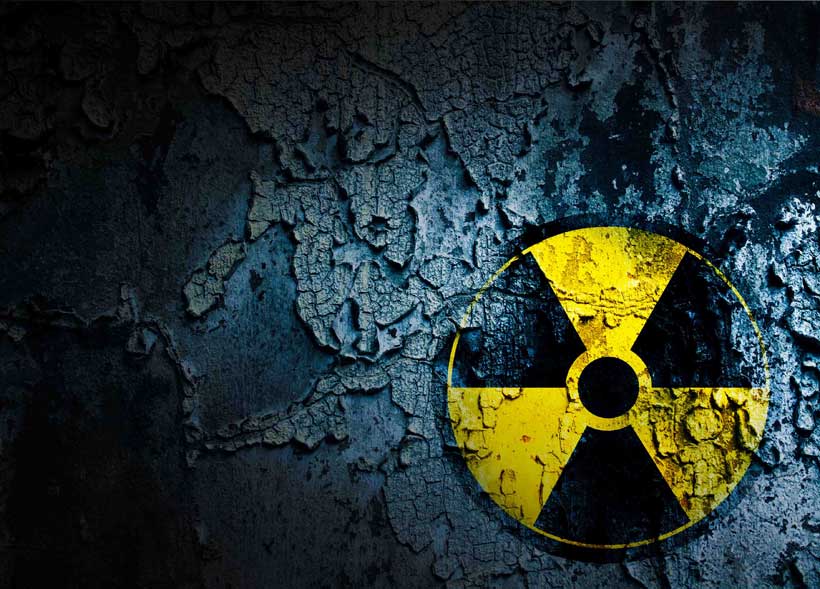 The Times of India has reported that a special police team arrested seven persons and recovered 6 Kgs of Uranium from them following raids at different parts of the city on Thursday. Bokaro SP Chandan Kumar Jha said, "We have seized the yellow substance and will send it to experts for tests. Uranium is a highly radioactive substance used at nuclear facilities."
Police said the accused, suspected of being part of a national gang involved in the illegal uranium trade, searched for customers and fixed its price at Rs 50 lakhs per kg. Notably, a kilogram of Uranium sells for around Rs 18 crores in the global market, sources said. For the first time, Uranium has been seized in this industrial town, but in other parts of India, similar cases were reported several times recently.
Those arrested have been identified as Bapi Da alias Bapi Da alias Bapi Chandra, Anil Singh, Deepak Kumar, Krishna Kant, Hare Ram Sharma, Mahavir Mahto, and Pankaj Mahto. They are residents of different parts of the district. Deepak and Bapi have a criminal history. It is illegal to possess Uranium without a license in India, and violation of the Atomic Energy Act, 1962, can attract stringent punishment.
Jha said police received information that some criminals are preparing to sell Uranium. A nine-member team headed by Chas DSP Mukesh Kumar and City DSP Kuldeep Kumar were involved in the raids. "It is still unclear how they got their hands on the radioactive metal. During interrogation, they mentioned West Bengal, Giridih, and a few other places. Seven mobile phones and a motorcycle were also seized from them," he said.
Notably, Jharkhand is among a few states in the country that has uranium mines. Uranium Corporation of India Limited (UCIL) also has a uranium processing plant at Jaduguda, about 150km from Bokaro city.
Sources said police are also investigating to ascertain whether the arrested accused have any links with a similar racket busted by Maharashtra Anti- Terror Squad (ATS) on May 5 after it nabbed two persons. A total of 7.1 kg of natural Uranium worth Rs 21.3 crore was seized from the duo identified as Jigar Jayesh Pandya (27) and Choudhary (31).
It is a severe failure of the Government that hazardous materials are accessible by common people. It is the state's responsibility, and the state must ensure the safety of the ordinary people. However, PM Modi has different priorities and over-engaged in non-issues. His focus to undermine minorities and the illegal occupation of Kashmir has made him over busy and left no time to safeguard the public interest. His extremist policies and brutalities against minorities are strongly condemned.
It is not the first time that Uranium has been traded like a regular commodity in the open market. It can be dangerous for India as well as the whole world. The law and order situation in India has deteriorated adversely, and criminals may avail this opportunity. The worst scenario will be if the RSS Hindu extremists got access to Uranium, then, definitely, the subcontinent is a one case. The fanatic RSS members are so vulnerable that they can go to any extent without considering the consequences.
Therefore it is appealed to the International community, the International Atomic Energy Agency (IAEA), and the UN to take serious notice and place preventive measures on the ground.
Being the next-door neighbor, Pakistan is under threat and has a responsibility to highlight such severe violations and may involve the international community to avoid similar cases in the future.
Pakistan on Friday, describing the reports of yet another incident of attempted illegal sale of Uranium in India as a "matter of deep concern," reiterated its call for the thorough investigation of such incidents and measures for strengthening the security of nuclear materials to prevent their diversion.
In a statement, FO Spokesman Zahid Hafeez Chaudhri said the similar incident in Maharashtra last month and other such reports in the past "are a matter of deep concern as they point to lax controls, poor regulatory and enforcement mechanisms, as well as the possible existence of a black market for nuclear materials inside India."
The UN Security Council Resolution 1540 and the IAEA Convention on the Physical Protection of Nuclear Material (CPPNM) make it binding on states to ensure stringent measures to prevent nuclear material from falling into the wrong hands, the statement noted.
"Pakistan reiterates its call for [a] thorough investigation of such incidents and measures for strengthening the security of nuclear materials to prevent their diversion," it added.
The press release said it was "equally important to ascertain the intent and ultimate use of the attempted uranium sale given its relevance to international peace and security as well as the sanctity of global non-proliferation regime."
Uranium is used in several areas, including nuclear explosives and medical techniques. The very fact that some people stole or illegally mined Uranium raises concerns about nuclear safety and security in India. It also indicates the possibility of a nuclear market existing in India that could be connected to international players.
Pakistan had voiced serious concern last month, too, after reports of the Maharashtra seizure emerged, pointing to gaps in state control mechanisms there.
"We have noted with serious concern the reports about the seizure of more than 7kg natural uranium from unauthorized persons in India," Chaudhri had said at the time."Security of nuclear materials should be the top priority for all countries," he added.
"There is a need for a thorough investigation of the matter as to how such sizeable quantity of uranium could become available outside any state control and identify the gaps which made this possible."
World Ocean Safety and Logistics: Chinese "Diplomacy of Straits"
The world ocean has always been considered an arena of confrontation between the strongest powers in the struggle for control of resources and trade routes. The dominance on the sea has always allowed strong countries to dictate their terms of the world order (for example, the Great Geographical Discoveries of the UK, Spain, Portugal; the colonial policy of the UK, France, Spain, Portugal, etc.). States discovered and conquered new territories, carried their own orders and faith. In the XXI century, the situation with the redistribution of borders at sea has changed in comparison with history, but the presence of the large fleet still remains a huge advantage.
Statistics on the number of ships change every year: some countries, due to the lack of funds for modernization, reduce the fleet, others build new ships. (See Map 1).
Map 1.: Military Infographic (2020)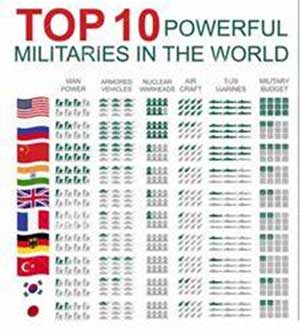 Source: SIPRI Military Expenditure Database, 2020
Thus, in accordance with the recent US defence report estimations, China has the largest navy in the world in 2021 in terms of the naval fleet. China's navy has rapid growth in its offensive arsenal by building new warships and submarines and is still building out new ships. China's navy considered the fastest-growing fleet in the world. Every year, the State increases units of marine equipment. China is now standing up to Japan, and it also raises legitimate concerns of the US government. The number of ships of various types at the end of 2018 is about 465, troops-more than 324,000 people. It is important to note that the US amphibious ships outnumber the Chinese in tonnage and capacity. To ensure the uninterrupted supply of fuel to the fleet, China is creating external bases in the Pacific and Indian Oceans. Thus, for refuelling under a special agreement, Chinese ships enter the ports of Gwadar (Pakistan), Victoria (Seychelles), Yangon (Myanmar) etc. on a regular basis.
Comparatively, the Chinese navy has a numerical advantage in terms of the total fleet, the US still is the world's most powerful navy for the superior technological edge. The most powerful as well as strongest army in the world, the US also has by far the most aircraft of any country. The country has cutting-edge technology like the Navy's new rail gun, also a large and well-trained human.
According to the Naval Vessel Register and published reports, the US Navy as of early 2021, the U.S. Navy has over 490 ships in both active and reserve operations. In addition, the United States is the world leader in the number of aircraft carriers. The composition differs not only quantitatively, but also qualitatively. The US ships are equipped with modern equipment. There are 332,507 people in the navy. They have a dominant position in the Pacific Ocean, which was secured in the Second World War by ousting Japan.
Third most powerful military in the world is Russia, which total number of vessels at the end of 2018 is 270, but they also include those that are in reserve and on modernization. Half of them is actively used. Russia's naval fleet includes one cargo carrier, one battlecruiser, three cruisers, 13 destroyers, eight frigates, 78 corvettes, 17 submerged SSNs, 22 submarines, 13 submarines for ballistic weapons, 7 submarines of cruise-missiles, 3 submarines for special purposed purposes. The priority area is submarines carrying modern missile weapons.
The fourth-ranked Japanese navy, which is considered to have 70 warships, including 17 submarines, 3 light aircraft carriers, and about 40 destroyers. Japanese Navy has 50,800 active naval personnel and around 155 ships. The Japanese Navy is one of the largest navies in the world.
It currently has around 345 naval aircraft of which around 145 are helicopters. F-35 Lightning II is going to be the main fighter jets of the Japanese Navy in the future. At present, it has 4 helicopter carriers, 40 destroyers, 20 submarines, 0 frigates, 6 Corvettes, 6 patrols and 25 mine warfare.
The Japan Self-Defence Maritime Force (JMSDF) is the maritime warfare branch of the Japan Self-Defence Forces consisting of 50,800 personnel, 150 ships, and almost 346 aircraft. The main purpose of creating troops is to ensure the security of the country, but today the law allows the armed forces to act differently if necessary.
Completing the top five is the fleet of India, which has one of the largest and most powerful fleets in the world, although in accordance with other sources its place is also occupied by the great maritime power of Great Britain. The Indian Navy pursues its origins back to the East India Company's Marine which was founded in 1612. When India became a republic in 1950, it was named the Indian Navy. The Indian Navy currently has around 70,000 active naval personnel and around 285 ships.
Now coming to the size of naval aircraft the Indian Navy has approximately 250 aircraft of which around 100 are helicopters. Currently, MiG-29 and HAL Tejas are the main fighter jets of the Indian navy. It has 1 aircraft carrier, 10 destroyers, 16 submarines of which 3 are nuclear-powered, 19 corvettes, 13 frigates, 139 patrols and only 3 mine warfare.
The ranking of the world's naval forces shows that the largest and most powerful are located in the Asia-Pacific region. It is also important that 4 out of 5 powers (the US, China, Russia, India) have nuclear status. These two facts indicate that their confrontation at sea is extremely dangerous for the maintenance of world order in the event of a conflict between states.
It is also important to take into account the active maritime diplomacy of the countries of the region. Thus, in accordance with the recent US defence report and the world media, it can be noted that in this direction, the PRC takes an active position in the region. China has steadily built up its maritime capabilities over the past three decades, giving it the ability to contest its littoral seas in the event of conflict. But significant challenges remain before it can control those waters, let alone the broader Pacific Ocean.
After the end of the Cold War and the passing of the ideological confrontation between the two systems, serious changes have taken place in the Asia-Pacific region. The rapid growth and strengthening of China's comprehensive potential, the sharp increase in its international prestige, led to the fact that the Middle Kingdom was gradually considered as a potential strategic enemy of the United States and Japan. At the same time, China's transformation into a global factory and the world's second economy after the United States has dramatically increased its dependence on external supplies of raw materials (especially hydrocarbons), equipment, components, etc. The main sea communications, through which the Persian Gulf countries supply more than 80% of the state's imported oil to China, run through the waters of the South China Sea and pass through the Strait of Malacca. A significant part of the export goods produced in China goes to the world market along the same route (see Map 2).
This region is becoming particularly important for China, so China is increasingly focusing on its maritime interests, including economic development, territorial management, energy and food security, as well as trade.
Beijing has always understood that new defence mechanisms are needed for new goals and achievements. In recent decades, China has turned the whole world into a "stage" for a global procession of Chinese goods. But in recent years, Beijing has started to develop the domestic market of its country. The concept of "xiaokang" (which means a well – off family or an ideal society) has gained a special place in the Chinese external and internal political stratagems[1].
Map 2.: World's natural resources map
Source: CIA Factbook, 2020
This concept suggests that in five years 23% of the Chinese population should significantly improve their living conditions. The goal of the concept is to give priority to the Chinese economy's policy of stimulating domestic demand as opposed to export industries.
It should be understood that the reorientation to the development of the domestic market means that it will be more difficult for China's partners to exert political influence on its economic development (though stock and financial pressures and speculation) [6, p.244]. The reaction of many countries to a new alignment of forces in the world may be ambiguous, for Beijing that means a change in the mechanisms for protecting their national interests.
Chinese diplomacy of stratagems. What does this mean for today's global geopolitical map? How does China use soft power tools and, most importantly, for what? Similar kinds of questions arise from analysts and researchers studying the growth of the Eastern dragon.
The Chinese policy of stratagems originates from ancient times. "Tossing out a brick to get a jade gem" – this is one of the 36 ancient Chinese military strategies. One of its interpretations can be translated as follows: "To get something really valuable, you first need to let the other party know the benefits". It is believed that this is one of the first mentions of the Chinese "soft power".
Having developed the economy at the beginning of the 21st century, China began to seriously think about new prospects in foreign policy. In Beijing, they reasoned that in addition to a modernized army and a powerful economy, "soft power" is also needed. Its importance for China in 2007 from the rostrum of the XVII Congress of the Communist Party was announced by Secretary General Hu Jintao. The stake was made on the ancient culture and values – the authorities feared that Sinophobia (hostility to all Chinese) would interfere with economic plans as well.
The 2008 Olympics in the Chinese capital became a landmark and, in many ways, a turning point. It began a new stage in the powerful promotion of China's positive brand to the broad masses around the world.
Xi Jinping supported the promotion of Chinese culture and art from the very beginning of his rule. His first big concept, the "Chinese dream", had a great domestic policy purpose and implied a revival of the nation in all spheres, but it was already then stressed that China's achievements should be known all over the world. And to know, for example, not by the stereotypical "made in China", but by the new high – quality brand "created in China".
However, changes in domestic policy were only the beginning of global restructuring.
Let's look at the foreign policy of China in 2014. China is actively studying the theory and practice of innovation in international relations, participates in the development of the global economy and financial management, maintains friendly relations with countries in various important areas, contributes to the peaceful resolution of conflicts in hot spots, works for the benefit of domestic development and creates a favourable atmosphere. In 2014, a strong foundation was created for Chinese foreign policy and achieved great success in this area. However, what followed next? Next was the Chinese Boom, in the form of China's active manifestation of itself as an active and leading actor in international relations.
The second half of the first decade of the 21st century resulted in the implementation of a new foreign policy strategy. On March 25, 2016, the Politburo meeting of the CPC Central Committee recognized the urgent need for an integrated development of the military and civil sectors, since this is linked to national security and prosperity.
The speech of Chinese Rear Admiral Zhang Huacheng (the main stake was made on the fact that "China moves from coast defence to defence on the high seas") was soon confirmed by further practice. Thus, China focused on the strategically important South China Sea. Since 2016, the PRC has ceased to make claims and historical substantiations for this region (it has already done it for a long time) and moved on to a policy of direct presence.
While analysing Chinese diplomacy of Straits, certain world's regions should be taken into account:
Sino – Pakistan ties. The construction of the port and railway in Gwadar allowed the PRC to get a transport corridor to the Indian Ocean, which can work in both directions (see Map 3). Chinese goods will flow to the East and to Africa, and minerals and Middle Eastern oil will flow back. Beijing has always been concerned about the presence of the United States in the Persian Gulf, which controls up to 60% of the energy resources transported for the needs of the American economy in this area. Thus, the exploitation of the Gwadar port will increase the energy security of the People's Republic of China in case of a global military conflict.
Map 3.: Gwadar
Source: Institute for Conflict Management, 2016
Finally, Gwadar will enable China to establish an "intercept and listening post" to "monitor U.S. naval activity in the Persian Gulf, Indian activity in the Arabian Sea, and possible U.S. – Indian maritime cooperation in the Indian Ocean". The Chinese military presence in the region is of extreme concern to both the United States and India. At the same time, the naval capabilities of Pakistan itself are not dangerous for India, but the combination of Chinese and Pakistani naval forces can really become a serious problem. In addition, New Delhi fears that Islamabad will allow Beijing to use Pakistan's military infrastructure without public disclosure, which will further complicate the work of international observers in this area.
It is also necessary to take into account that Gwadar is located on the territory of Balochistan – a province that American strategists consider in various geopolitical scenarios as part of a possible new state that unites Baloch Pakistan, Iran, and Afghanistan. We cannot exclude the possibility that in the case of a war with Iran and complete internal political destabilization in the IRP, the United States itself will go to the creation of an independent Balochistan, using the Baloch rebel forces in Iran and Pakistan. In this case, the United States will win a landslide victory over China, depriving it of the possibility of unhindered access to the Persian Gulf.
Emphasizing the strategic importance of Gwadar, it should be noted that it is located on the watershed of the Arabian Sea and the Gulf of Oman – i.e., is the "door" to the Strait of Hormuz between the Omani and Persian Gulfs. This location means that 40% of all contracted crude oil on the planet passes through the Strait of Hormuz. Important is the fact that the owner of the eastern side of Hormuz is a strategic ally of Beijing and an active political player – Iran. On the west side, there are rich, but militarily weak monarchies of the Persian Gulf, which raises the question of the possible arrival of a new geopolitical force from the East into a potential hot spot.
China – Bangladesh. This country is one of the priority partners of the PRC in the military sphere, and there is a logical explanation for this. Since the mid-1970s, Bangladesh's relations with India have deteriorated rapidly. In these circumstances, to ensure its own security, Dhaka began to actively develop cooperation with countries that had pursued an anti-Indian policy in the region. Quite naturally, Bangladesh quickly established ties with China, which at that time was in a state of acute confrontation with India. Beijing, in line with its desire to surround its rival with a "hostile cordon", immediately began to provide significant military and economic assistance to Bangladesh. As analysts emphasized, in the 1980s, the PRC fully provided the armed forces of Bangladesh with everything necessary. By the early 1980s, almost all of Bangladesh's military equipment was Chinese made. Since the late 1980s, Sino-Indian relations have gradually begun to normalize, but China continues to actively support Bangladesh in various fields: politics, economy, public life, culture, etc. In recent years, economic cooperation between the two countries has been developing particularly rapidly.
Regarding the construction of a container port in Chittagong (Shetgang) on the territory of Bangladesh, the Chinese leadership has repeatedly stated that its participation in this project depends on the independent decision of Chinese enterprises (see Map 4). According to Chinese Foreign Ministry spokesman Qin Gang, the Chinese government always encourages and supports its companies in friendly and equal cooperation with different countries of the world, including Bangladesh.
Western scholars, however, believe that China is building container port facilities in Chittagong for its merchant and naval fleets. The authorities of Bangladesh, according to foreign experts, fall under the pressure from the leadership of the People's Republic of China and agreed to supply nuclear technology to their country in exchange for providing the Chinese navy with naval bases in the Bay of Bengal. In March 2010, China agreed to invest $ 8.7 billion in a project to build a deep-water port in Bangladesh, as well as roads and railways between the two countries. The new container port, according to the plan, will be able to receive up to 100 million tons of cargo at the same time by 2055, which is more than three times higher than today's figures. According to some experts, China is also interested in the project because it expects to use the port in Chittagong as a gateway to the sea for its southern province of Yunnan.
Map 4.: port in Chittagong (Shetgang)
Source: Anadolu Agency Research, 2020
The actions of the PRC caused great alarm in New Delhi. In 2010. India has agreed to sell electricity to Bangladesh, provide it with a $ 1 billion credit line for infrastructure projects, and reduce import tariffs. In exchange, Dhaka allowed Indian ships to use the port, which is currently being rebuilt by China.
China – Sri Lanka. In March 2007 Beijing has signed an agreement with Colombo to finance the construction of the Hambantonta development zone on the southern tip of Sri Lanka (see Map 5). This zone included a container port, a bunkering system, and an oil refinery. The Export-Import Bank of China financed 85% of the cost of the $ 1 billion project, and China Harbour Engineering, which is part of a state-owned corporation, was engaged in its implementation. The same conditions have been achieved for the construction of an international airport, which was located nearby.
In the United States, the Hambantonta project is regarded as part of the "string of pearls" strategy, considering that China plans to use the port as a refuelling and maintenance station for its fleet while patrolling the Indian Ocean. However, the official Beijing insists that the port on the southern coast of Sri Lanka is a normal commercial enterprise. Despite the fact that the United States uses a naval base on the neighbouring island of Diego Garcia, the PRC has no immediate plans to build a full-fledged naval base, although it seeks to create a similar foothold in the Indian Ocean to protect its oil resources from pirate attacks or blockades by a foreign power.
Map 5.: Hambantota development zone
Source: South China Morning Post, Infographics, 2019
China – Myanmar (Burma). Deepening ties with this country is of great importance for China. Of particular interest to Beijing are the rich mineral resources of Myanmar, primarily the oil and gas resources of this country. It is worth noting that in August 2011, the construction of the Myanmar section of the China—Myanmar oil and gas pipeline began (see Map 6). The length of the Chinese section of the oil pipeline is 1,631 km, and the length of the gas pipeline is 1,727 km. The length of the oil and gas pipeline of the Myanmar section is 771 and 793 km, respectively. According to the construction plan, these pipelines were constructed and put into operation in 2013.
China – Thailand. Relations between China and the Kingdom of Thailand, for which China is the largest trading partner, are also developing dynamically.
Map 6.: China—Myanmar oil and gas pipeline
Source: Shwe Gas Movement, 2012
In 2005, The Washington Times newspaper reported from a report by the US Secretary of Defence that, as part of improving its energy security, China plans to participate in the construction of the Thai Kra – Canal (the Thai Canal through the Malacca Peninsula of Thailand), connecting the Pacific (Siamsky Bay) and the Indian (Andaman Sea) oceans) on the isthmus in the northern part of the Malay Peninsula belonging to this state (see Map 7). According to the Chinese side, the project will take 10 years and will require the involvement of 30 thousand workers and 20-25 billion dollars.
Western experts argued that by crossing the isthmus (at its narrowest point, its width is less than 50 km), it is possible to connect the Andaman Sea with the South China Sea, and therefore the Indian Ocean with the Pacific. Chinese ships, thus, will be able to go around the strategically important Strait of Malacca.
According to some Chinese scientists, in particular Sun Lingshun, the project the Kra – Canal is not in the interests of China's national security. The researcher claims that for the PRC, the main goal of this project is to get out of the difficult situation in the field of oil and gas imports through the Strait of Malacca. Currently, the US Navy controls the entire Pacific and Indian Oceans, and Thailand is traditionally among the American "friends", hence it is allowed to Thailand from time to time to revive the idea of "the Kra – Canal project" and bring it to one or another degree of embodiment. If there is a military conflict between China and the United States over the Taiwan issue, the United States can easily close the Kra – Canal.
Map 7.: the Thai Kra – Canal
Source: Deutsche Welle analytics, 2016
Sun Lingshun also believes that the implementation of this project will improve the strategic position of not only China, but also other important players in the region. The Kra – Canal is primarily beneficial to Thailand itself, as well as to South Korea. Korea and Japan, which also have to transport up to 80% of oil imports through the Strait of Malacca. Despite this, from the point of view of eliminating the threat to the security of Chinese oil transportation, the Kra – Canal project is less effective than the China – Myanmar pipeline project".
China's choice of precisely the Kra – Canal concept was dictated by very pragmatic facts. Thus, it should be noted that the Kra – Canal can reduce the path of ships from the Pacific Ocean to the Indian by more than 1,800 kilometres and eliminate the need to follow the dangerous and downtrodden channel of the Strait of Malacca.
Beijing's ambitions are not limited to the Straits of Malacca. Thus, the China – Pakistan economic corridor (CPEC), which connects Northwest China and the Persian Gulf, came in sight in the field of view of the PRC's interests. This is a grandiose 45.6 billion – dollars logistics project, which is a network of highways and railways, as well as oil and gas pipelines. Until recently, each of the countries protected its network section: China – Xinjiang Uygur region, Pakistan – Baluchistan. However, in March 2016, the Afghan agency Khaama Press, and a number of Indian media reported the news that Chinese troops will be stationed in Pakistan to protect the CPEC. Analysts noted that China is striving for the Strait of Hormuz (because its extreme western CPEC point is Pakistan's seaside Gwadar – a major modern port city given to the management of the Chinese state – owned company Chinese Overseas Port Holdings).
The South China Sea. According to Western experts, in the South China Sea, the PRC is developing systems that allow for large-scale deployment of naval and air force units, by strengthening bases on Hainan Island, the Paracel Islands and the Spratly Islands, as well as in coastal areas in southern China (see Map 8).
Map 8.: South China Sea territory disputes
Source: Money Morning staff research, NPR, 2020
Hainan Island is known as a "tourist Mecca". In April 2011, the 3rd summit of the BRICS countries (Brazil, Russia, India, China, South Africa) was held here. According to Indian scientists, this island is home to a deep-sea Chinese naval base, which is capable of receiving large aircraft carriers. It has 4 entrance tunnels to the underground storage facility, where you can place submarines with ballistic missiles on board. This base, located about 2,200 km from the Strait of Malacca, is the starting point of the chain of strongholds of the PRC, which stretches along the northern coast of the Indian Ocean to the Southwest Asia.
In the Spratly Islands and Paracel Islands, China is building port facilities for mooring large ships and runways for long-range bombers. In fact, the PRC is in the process of building a group of unsinkable aircraft carriers in the centre of the South China Sea, according to Japanese scientists.
Shortly before the global financial and economic crisis of 2008 – 2009, one of the world's largest port operators, Dubai Ports World, which has its own infrastructure on all continents, supported the Chinese proposal to build a canal to Malay the peninsula and the bridge over it, as well as ways to connect the ports on both sides of it with high-speed rail and highways. Malaysia had hoped to join the project because it was interested in building pipelines parallel to the channel from the Bay of Bengal to the South China Sea. Such a transport network, resembling the infrastructure of the Panama Canal, would become a crossroad of routes that are extremely important not only for Malaysia, Singapore, Indonesia and other countries of Southeast Asia, but also for the entire Asian region. The crisis prevented the implementation of the project, and it was postponed until better times.
In addition, China plans to complete the creation of a high-speed railway network by 2021, which will connect it with the states of Southeast Asia with Cambodia, Laos, Vietnam, and Thailand (so-called 3,000-km pan-Asian railway network). As of January 2014, construction of sections connecting China with Vietnam, China with Myanmar and Laos with Vietnam were under way. Work on sections in Laos began in December 2017 and is expected to be completed by the end of 2021 with Chinese assistance. According to Western experts, this line is of strategic importance, since it provides the southern part of China with access to the sea.
It should be noted that China established control of the northern part of the sea (the Paracel Islands, Chinese – Xīshā Qúndǎo) back in 1974, but then it was not so much related to economic opportunities as to the blocking of Kuomintang Taiwan. In recent years, China has confidently taken control of the Spartly archipelago (Chinese – Nansha Qingdǎo), located in the southwestern part of the South China Sea (see Map 8).
According to the director of the Asian Maritime Transparency Initiative (AMTI), Greg Pauling, in 2016, several Chinese reefs of the Spartly archipelago (Mischief, Subi and Fiery Cross) have been turned into artificial islands, and now space images show "rectangular areas with a retaining wall, 3,280 yards long". Thus, Western analysts note that China is building three naval airbases in the southwestern part of the South China Sea with a runway three kilometres long.
Today, not only China, but also Taiwan, Vietnam, and the Philippines are making claims to the Spartly archipelago(see Map 8). However, the military power there is currently on the side of Beijing. The PRC, with the brilliant serenity of a strong player, ignores both the protests of Taipei, Hanoi and Manila, as well as the "deep concern" of the US, sometimes raising the issue of the threat of war[2].
By such actions, China has actually placed under its control all the South China Sea, through which about $ 5 trillion of world trade turnover passes and has come "close" to the shores of Indonesia and Malaysia, i.e. to Singapore and the Strait of Malacca – to places through which a third of the world's trade flows.
This PRC activity in the seas of South – East Asia did not bypass the Chinese partners in the region, provoking a negative reaction. Indonesia first started to contract, deploying in November 2015 a squadron of seven ships in the area of the Riau Archipelago, which is located halfway between Spartly and Singapore.
China – Africa. The African vector of Chinese "strait diplomacy" has not lost its relevance. On February 25, 2016, the spokesman for the Chinese Ministry of Defence, Colonel Wu Qian, stated that in Djibouti (the African side of the Bab el – Mandeb, connecting the Gulf of Aden (and hence the entire Indian Ocean basin and the Asia – Pacific region) to the Red Sea and further, through the Suez Canal, with the Mediterranean Sea), in the port city of Obock, work on the construction of a naval base of the PRC began. Chairman of the People's Republic of China Xi Jinping agreed on this construction in January 2016 during his trip to Johannesburg for the summit of the Forum on China – Africa Cooperation (see Map 9).
Map 9.: Transhipment corridors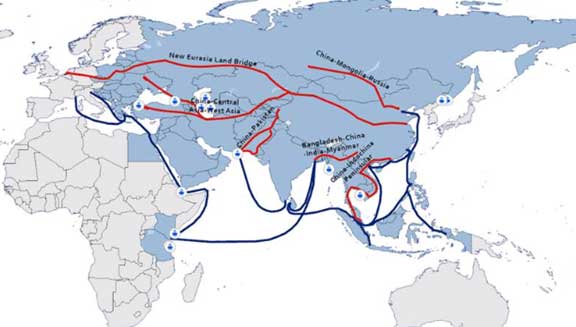 Source: Chinese Defense Ministry, EIA, Yonhap, 2019
It should be understood that the base in Djibouti will not only enable Beijing to control the Bab – el Mandeb Strait to some extent, but also will serve as a military guarantee of Chinese interests on the African continent, which is (for 2014) $ 210 billions of trade turnover and $ 20 billions of direct Chinese investment.
China is positioning itself as a "responsible" player in the global arena, not focusing on political issues, but focused on the economy and taking care of trade and the prosperity of at least half the globe. If in 2012, China invested $ 40 billion in Africa, in 2016 this figure was already $ 90 billion. China is a leader in developing countries who understands and shares the problems of these countries. For this reason, the deployment of troops of the Chinese army in Africa does not seem to be an adequate solution to the security problem. No one wants to adopt the Western colonial policies and acquire a negative image of invasion of internal affairs.
Although it is impossible not to recall that China officially opened its base in Djibouti (Camp Lemonnier) (see Map 10). In theory, the base can accommodate up to 10 thousand Chinese military, but so far in Beijing will be limited to a couple thousand people. The base in Djibouti will first of all allow the Chinese Navy to increase its presence in the Indian Ocean, it will also become a stronghold in the event of an emergency evacuation of Chinese citizens from Africa. Recently, by the way, it became known that China is expanding the port infrastructure in the territory of its base, extending the space for mooring ships.
Map 10.: Chinese and US bases in Djibouti
Source: The New York Times: Straits Times Graphics, 2018
It can be noted here that the rumours about China's plans to create 18 naval bases all over the World Ocean have been circulating for more than one year, at least since 2014. The Xinhua News Agency at one time "recommended" the establishment of bases in such ports as Chongjin (North Korea), Port Moresby (Papua – New Guinea), Sihanoukville (Cambodia), Koh Lanta (Thailand), Sittwe (Myanmar), Djibouti, Maldives, Seychelles, Gwadar (Pakistan), Port of Dhaka (Bangladesh), Lagos (Nigeria), Hambantota (Sri Lanka), Colombo (Sri Lanka), Mombasa (Kenya), Luanda (Angola), Walvis Bay (Namibia), Dar es Salaam (Tanzania). As it can be seen, not only Africa is here in the sphere of attention of Chinese analysts.
In addition to purely security issues, Africa is also a market for Chinese weapons and a huge storehouse of natural resources that China needs for its development (see Map 11). From 2013 to 2017, exports of Chinese weapons to Africa grew by 55% compared with the previous five years. From 2008 to 2017, China exported $ 3 billion worth of arms to Africa. Algeria already purchases 10% of all exports of Chinese weapons, including warships.
Map 11.: Natural resources of Africa
Source: CIA Factbook, 2020
But at the same time, if the USA and Russia in Africa sell the lion's share of weapons to several countries (for the USA, this is Egypt and Morocco, for Russia, Algeria and Egypt), then China supplies weapons on a smaller scale, but to a much larger number of African countries. In the long run, this may be a more effective strategy (stratagem "Feign madness but keep your balance"). One of its interpretations can be translated as follows: "Hide behind the mask of a fool or a madman to create confusion about your intentions and motivations. Lure your opponent into underestimating your ability until, overconfident, he drops his guard. Then you may attack").
Thus, it can be seen that over the past few years, Beijing not only took control of the South China Sea, but also loudly declared itself in the three most important "bottlenecks" of world trade: in the Malacca, Hormuz and Bab – el Mandeb straits, while other Major powers of international relations (the United States, Russia, the EU) "were searching for democracy and human rights" between the black earth of Ukraine and the sands of Syria.
However, today the task of protecting maritime communications remains very difficult for the Chinese Navy. From the point of view of Western scientists, in its development, China simply follows in the footsteps of other world powers that have established military bases abroad to protect their interests. A great power is necessarily expansionist, and China, according to Western experts, will not be an exception, so the whole of Asia should be ready for the strengthening of the position of the PRC in the World Ocean, and Japan, the United States and other traditional maritime powers should again consider their "sea power" in this region as a key component of protecting their own national interests. Chinese scientists, in turn, say that such statements excessively inflame the situation around this problem and are ultimately aimed at deterring the PRC.
Thus, the Chinese leadership is faced with the task of reducing the resistance to its rise as a maritime power. On the one hand, Beijing needs to pay special attention to the realization of its maritime interests and, to this end, increase its maritime power. On the other hand, China should strengthen political and economic cooperation in the Indian Ocean and the Asia – Pacific region with Japan, the United States, India and the ASEAN countries. Thus, most likely the maritime policy of the People's Republic of China will try to find a solution to this dilemma in the near future.
---
[1] Confucius began to develop this concept two and a half thousand years ago. In 1984, the father of Chinese reforms, Deng Xiaoping, noted that "a per capita GNP of $ 800 by the end of this century is Xiaokang." In November 2002, at the 16th Congress of the Communist Party of China, the previous leader Jiang Zemin announced new "frames" of the Xiaokang: by 2020, 4 times increase in GNP against the level of 2000 or up to $ 2,000. And in October 2015, at the Plenum of the CPC Central Committee, Xi Jintao set the task of doubling the country's GDP and building a "medium prosperity" society in China by the centenary of the founding of the CCP in 2021. The real president of China, Xi Jinping, continued the idea of realizing of the strategy in 2016.
[2] The possibility of "provoking a war" was declared by Chinese admiral Wu Shenli when in October 2015 an American destroyer "Lassen" passed in 12 nautical miles ( 22 kilometers ) from the reefs Mischief and Subi.