Fighting ISIS in the Digital Space in Jordan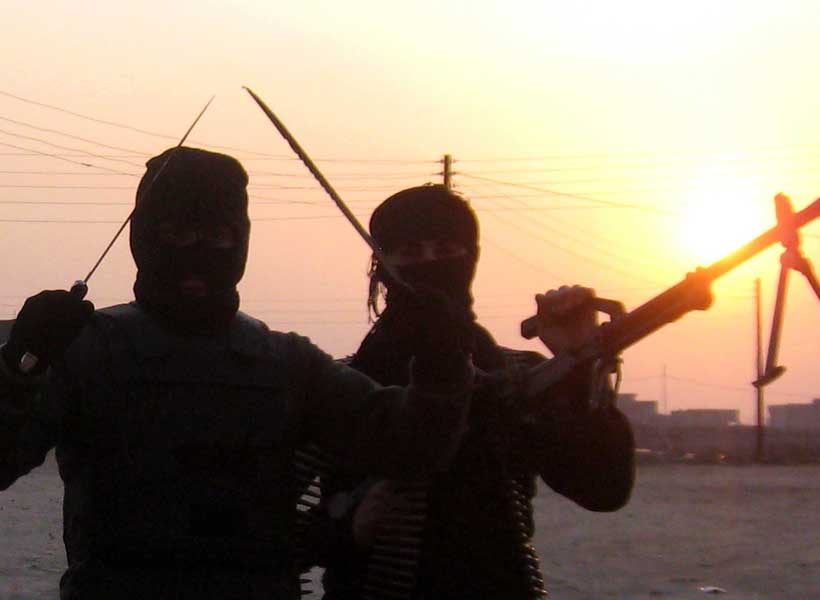 Authors: Anne Speckhard & Ardian Shajkovci
With estimates of 3000 foreign fighters traveling to Syria and Iraq, Jordan had the highest per capita number of foreign fighters. In addition to Abu Musab Zarqawi having been the leader of al Qaeda in Iraq, Jordanians also rose to leadership positions in ISIS. Given the continued online recruitment of Jordanians by ISIS, the International Center for the Study of Violent Extremism (ICSVE) ran two Facebook Awareness Campaigns in Jordan using ICSVE's Breaking the ISIS Brand Counter Narrative videos. Between the campaign and organic activities, one of the counter narrative videos received over 1.7 million views. 
Introduction –ISIS and Militant Jihadi Terrorist Recruitment in Jordan
Since the onset of the Syrian conflict in 2011, it is estimated that upwards of 40,000 foreign fighters joined Sunni militant groups such as ISIS and al Nusra in Iraq and Syria. Approximately 11,000 of the estimated 40, 000 are believed to be from the Middle East, with countries such as Jordan, Saudi Arabia, and Tunisia supplying the vast majority of foreign fighters. While estimates differ, Jordan has seen nearly 3,000 men and women join ISIS and other Sunni militant groups in Iraq and Syria over the past years, together with Tunisians and Saudis, rounding out the list of top sources of foreign fighters.[1]According to some estimates, Jordan is ranked as either the first or the second country in the world with the highest number of foreign fighters, on a per capita basis, in the Syrian and the Iraq conflict.[2]Jordanians who joined Jabhat al Nusra the local Syrian arm of al-Qaeda, and later ISIS, often held leadership positions in these groups, advocating for militant jihadi terrorism in the region.[3]In fact, in the first iteration of ISIS, Abu Musab Zarqawi, a Jordanian-born jihadist militant who led al-Qaeda in Iraq, hailed from Zarqa, Jordan.[4]
The drivers of radicalization to violent extremism in Jordan are many. Beginning with a decades-long history of violent extremist and terrorist movements operating in Jordan, and involving Jordanians, alongside the destabilizing and radicalizing factors occurring in the region and globally, once relatively peaceful Jordan has absorbed both its share of terrorist attacks and a growing hub of terrorist groups and their ideologies, with al-Nusra and ISIS operating in Syria and Iraq at its current center. Moreover, the repeated influx of refugees from neighboring conflicts, economic and governance challenges, and Salafi influences migrating into Jordan have all combined to create vulnerabilities and motivations on a psychosocial level that have ideological resonance to terrorist recruitment inside Jordan.[5]Despite the volatile conditions, Jordanian leadership has managed to maintain political stability in the country, and is one of the trusted U.S. and coalition partners against ISIS and the so-called Islamic State. Jordan, however, remains a country of 'easy recruits' for terrorist groups like ISIS and al-Qaeda,[6]especially when considering the proximity of the battlegrounds in Syria and Iraq.[7]
Recent Changes in ISIS since its Territorial Defeat
While ISIS has lost most of the territory it once held in Iraq, and much of Syria, some 11,000 ISIS cadres are still believed to be active and operating in Iraq and Syria, though recent research indicates that numbers may actually be upwards of 30, 000.[8]Likewise, ISIS remains a formidable terrorist organization with a brand and dream of creating an Islamic State Caliphate and has also proven itself capable of spreading itself beyond its original territory, namely with ISIS affiliates continuing to recruit for, and control, territories in countries such as Libya, Afghanistan, Egypt, and Algeria.[9]
In addition to kidnappings and insurgent and clandestine type activities in Iraq and Syria,[10]the group also remains focused on orchestrating, inspiring, and carrying out external attacks, which, in part, are carried out to demonstrate the group's resilience as well as debunk claims and predictions of the group's ultimate demise. ISIS has inspired or carried out attacks in more than 31 countries that have killed more than 2,000 people outside of Syria and Iraq.[11]For instance, in 2015, ISIS supporters and admirers, inspired by ISIS social media propaganda, were able to carry out one of the deadliest terrorist attacks in the history of modern Tunisia.[12]
Recent militant jihadi activities in Jordan have also given cause for serious concern. In 2016, ISIS terrorists attacked Karak Castle, a popular tourist destination in Jordan, killing 10 and injuring 34. [13]In January 2018, Jordan's General Intelligence Department (GID) reported to have prevented a major terrorist plot by ISIS involving 17 suspects. Potential targets included civilian, military, and religious facilities.[14]More recently, on August 10th, 2018, a police sergeant was killed in al-Fuheis when a police patrol car was blown up during a music festival in the town. The law enforcement managed to trace the attackers to a house in the city of Salt where they engaged in a shootout with police and ultimately exploded their bomb-rigged hideout rather than be arrested. The attackers were Jordanians. Their affiliation to any known terrorist group remains undisclosed,[15]though some experts in Jordan suggest they were either inspired or directed by ISIS. These represent only a short list of the many terrorist attacks involving Jordan.
Internet Recruiting & Terrorist Activity in Jordan
Compared to other militant jihadist groups, ISIS' strengths lie in its ability to maximize its reach by betting on innovation and exploiting social media platforms. Its mastery of modern digital tools has enabled it to support its war and state-building efforts during the time it held and controlled significant swaths of territories in Iraq and Syria. Today, given its significant territorial loses, it continues to rely on social media to enable, direct, and inspire terrorist attacks worldwide. The same is now also being used to encourage and facilitate travel to other territories it controls—even still successfully attracting upwards of 100 foreign fighters per month to come to Syria and Iraq while in territorial retreat.[16]ISIS' propaganda production arm is no longer as prolific, yet the group continues to successfully use the Internet to recruit and orchestrate terrorist attacks. In this regard, the military defeat of ISIS and the so-called Islamic State should not reduce the need and the urgency to counter the online appeal of ISIS and similar violent extremist groups.
In focus testing the International Center for the Study of Violent Extremism's (ICSVE) Breaking the ISIS Brand Counter Narrative videos in Zarqa and Irbid in 2016 and 2017, respectively, with high school and college-age youth (n=54), we found that ISIS still manages to reach out to youth and attempt to attract them into the group. In fact, in the absence of adequate support and resources, many among the youth we spoke to shared how they often turn to the Internet to find answers regarding the claims made by groups like ISIS.[17]For instance, some noted, "If I say I'm bored on Facebook, they [ISIS recruiters] contact me." Others pointed out how the ISIS recruiters know Islamic scriptures and hadithsbetter than those they are recruiting. Some commented how their parents, teachers, and imams were not open to discussing such topics, specifically, "No one wants to talk to us about these things.  They are all worried about the GID." As a result, the youth we spoke to were both vulnerable to ISIS recruitment due to their Internet activities and for searching answers on the Internet to refute their claims.
Fighting ISIS on Facebook in Jordan
In December of 2017 and July of 2018, respectively, the International Center for the Study of Violent Extremism (ICSVE) responded to such concerns in Jordan by promoting two ICSVE-produced counter narrative videos from its Breaking the ISIS Brand Counter Narrative Projectto learn if it was possible to raise public awareness in the vulnerable age group to ISIS recruitment in Jordan and also disrupt ISIS' online and face-to-face recruitment occurring in social media platforms like Facebook by using video clips produced from interviews of ISIS insiders denouncing the group. (While a full discussion of the ICSVE Breaking the ISIS Brand Counter Narrativevideos is not possible in this limited space, more information about the project can be found here.)
The two ICSVE counter narrative videos that were used in the campaign were Promises of ad-Dawlah to Womenand Rewards of Joining the Islamic State. The former features Laura Passoni, a Belgium woman who left Belgium with her son to join ISIS in Syria after being jilted by her partner. The latter features thirty-three-year old Abu Ghazwan, an Iraqi who, by joining ISIS, hoped to restore rights and dominance to Iraqi Sunnis. In the video, he discusses his involvement with ISIS, namely his role in placing bombs and attacking the enemies of the group. Both ISIS speakers denounce ISIS as un-Islamic, corrupt, and overly brutal, and express their deep regret over ever joining.
The two public safety awareness campaigns in Jordan were run by using Facebook ads. The month-long campaigns served to raise awareness about the dangers of joining violent extremist groups like ISIS as well as to drive online engagement among the citizens of Jordan over Facebook.  Facebook was the digital platform of choice as it remains a popular social media communication platform in Jordan. ICSVE research in Jordan also suggested the need to focus on Facebook, as many vulnerable youth have and continue to be contacted by ISIS via Facebook.
According to a 2016 study, around 93 % of Internet users in Jordan use social networks, with Facebook and WhatsApp representing the most used social media platforms. [18]
According to Arab Social Media Report, 89 % of the internet users in Jordan prefer Facebook (5,300, 000), 71 % WhatsApp, 66% YouTube, 34 % Instagram, and 33% Twitter (See below for a breakdown).
[20]
Middle East Internet Users, Population and Facebook Statistics
Country
Pop. (2018 Est.)
Users in Dec/2000
Internet Usage Dec-31-2017
% Pop. (Penetration)
Internet % users
Facebook

Dec-31-2017

Bahrain
1, 566, 993
40,000
1,535,653
98.0%
1.0 %
1,100,000
Iran
82, 011, 735
250,000
56,700,000
69.1 %
34.6 %
40,000,000
Iraq
39,339,753
12,500
19,000,000
48.3 %
11.6 %
17,000,000
Israel
8, 452, 841
1,270, 000
6, 740, 287
79.7 %
4.1 %
5, 800, 000
Jordan
9,903,802
127, 300
8,700, 000
87.8 %
5.3 %
5,300, 000
Kuwait
4, 197, 128
150,000
4, 104, 347
97.8 %
2.5 %
3, 100, 000
Lebanon
6, 093, 509
300, 000
5, 546, 494
91.0 %
3.4 %
3, 600, 000
Oman
4, 829, 946
90,000
3, 310, 260
68.5 %
2.0 %
2, 630, 000
Palestine
5, 052, 776
35,000
3, 055, 088
60.5 %
1.9 %
1, 700, 000
Qatar
2, 694, 849
30, 000
2, 644, 580
98.1 %
1.6 %
2, 300, 000
Saudi Arabia
33, 554, 343
200, 000
30, 257, 715
90.2 %
18.4%
18,000,000
Syria
18, 284, 407
30,000
6, 625, 631
33.0 %
3.7 %
4, 900,000
UAE
9, 541, 615
735,000
9, 385, 420
98.4 %
5.7 %
8, 700, 000
Yemen
28, 915, 284
15,000
7, 031, 784
24. 3 %
4.3 %
2, 352,942
Total
254,438,981
3, 284,800
164,037,259
64.5 %
100 %
116, 482,942
Source: Internet World Stats[21]
 Results of the Jordanian Facebook Public Awareness Campaigns
Video: Promises of ad-Dawlah to Women Campaign (Run Dec 7 to Dec 31, 2017)
Geographic and Demographic Reach:
In terms of geographic breakdown, our first campaign targeted the following areas in Jordan: Balqa Governorate, Ma'an Governorate, Mafraq Governorate, Zarqa Governorate, Irbid Governorate, Amman Governorate, Ajloun Governorate, Jerash Governorate, and Madaba Governorate. Our sample targeted some of the areas considered as hotbeds of radicalization in Jordan, namely Ma'an, Zarqa, and Irbid Governorates. Amman (538, 826), Irbid (117, 364), and Zarqa (46, 203) governorates achieved the highest reach. Seventy percent of the reached population is male and 30 percent female (See figure 1 for demographic and reach breakdown across two genders).
Table A contains a breakdown of video views by age group and the area targeted and serves to demonstrate reach in the relevant age categories in areas considered as the hotbeds of extremism, namely in Salt, Irbid and Zarqa.
Video Views:
Table B presents data on how much our video content was watched. The campaign generated a total reach of 797, 866, while also leading to 1, 456, 872 impressions and close to 869, 472 video views (See Table B).[1]
Table B presents data on how much our video content was watched. There is a total of 869, 472 video views at 3%, 10 %, 25% (89, 733), 50 % (74, 742), 75% (54,220), 95% (38, 545) and 100 % (8, 924) video watches. As the data indicate, there are a total of 266,164 clicked-to-play shared among 25%, 50%, 75 %, 95%, and 100 % recorded watches. Note, however, that the percentages include those who watched the full length of the video and those who skipped to the end of the video.
The video average watch time is 0:19, calculated as the video total watch time/total number of video plays (this includes replays). This number highlights the potential usefulness of making shortened versions of the videos for complementary ads, as some viewers will only watch very short videos. They may click through ashort version and, once hooked by it,  watch the longer version.[22]However, the fact that thousands did watch the entire video may indicate that some will be hooked by the content, while others less so.
The impression score in Table B indicates the total number of times our content was displayed, regardless of whether clicked or not. In other words, the score indicates the number of times our reached target base has been exposed to our video content. The higher the impression score, the more indicative that people are seeing our content, that they are becoming more exposed to our content, and that they are sharing our content.
The impression frequency of 1.83 (Impression/Reach) indicates the average number of times each individual has seen our ad over the period of thirty days. That said, because Facebook ad frequency indicates an average score, in practice, this means that some among our target audience might have been reached a number of times while others only once. Campaigns with high reach naturally have lower frequency rate. Moreover, the relatively low frequency rate of 1.83 suggests that we are not oversaturating out target audience with our content.
The campaign generated  a relevance score of  7, calculated on a 1-10 scale. The higher the relevance score, the better in terms of how our audience is responding to our ad. Facebook calculates the relevance score "based on the positive and negative feedback we expect an ad to receive from its target audience."[23]It is calculated based on a number of factors, such as the positive vs. negative feedback it is expected to receive. For instance, video views, shares, and likes represent positive indicators. Conversely, the number of times our ad is hidden, or when someone clicks " I don't want to see this" our ad, represent negative indicators. Five hundred impressions need to be received before a relevance score is generated. This Facebook ad metric is useful to better identify our target audiences and use it for our campaign optimization. That said, the relevance score is used to measure relevance of a campaign and not the quality of the campaign. Put differently,  it is generated based on interaction and interest in our campaign. The relatively high relevance score suggests that the ads are generating  audience engagement.
Post Reactions:
The Facebook ad also led to a total of 4, 398 post reactions (e.g. Like, love, haha, wow, sad, and angry), comments and shares. For instance, there are 3, 487 post likes, 261 love, and 147 sad reactions. In addition, there are a total of 168 comments and 169 post shares.
Video: Rewards of Islamic State Campaign (run from July 15 to August 15, 2018)
Geographic and Demographic Reach:
The July 2018 campaign  targeted the following areas in Jordan: Balqa Governorate, Ma'an Governorate, Karak Governorate, Mafraq Governorate, Tafilah Governorate, Zarqa Governorate, Irbid Governorate, Amman Governorate, Ajloun Governorate, Jerash Governorate, Aqaba Governorate, and Madaba Governorate. Our sample targeted some of the areas considered as hotbeds of radicalization in Jordan, namely Ma'an, Zarqa, and Irbid Governorates. Amman (35, 136), Irbid (5, 792), and Zarqa (2,496) governorates achieved the highest reach. Ninety-six percent of the reached population is male and four percent female (See figure 2 for demographic and reach breakdown across two genders).
Video Views:
This campaign generated a total reach of 48, 432, while also leading to 74, 875 impressions and close to 38, 584 video views. The video views are calculated at  3%, 10 %, 25%, 50 %, 75%, 95%, and 100 % video views (see Table C)
The Facebook ad led to a total of 214 post reactions, (e.g. Like, love, haha, wow, sad, and angry), 45 post comments, and 7 post shares (See Table C). The video average watch time is 0:57, calculated as the video total watch time/total number of video plays (this includes replays). The campaign generated a relevance score of 10, calculated on a 1-10 scale.
Comments for both Campaigns
As discussed above, the videos generated hundreds of comments related to ISIS, the message, and the messaging strategy applied to our counter-narratives. While there were many supportive comments, there were also those attempting to discredit ICSVE's videos, claiming they were fake, that the defectors were lying, and that they are used to distort Islam. Arguably, some such comments may have been made by innocent individuals who felt the need to defend their religion, which they may have perceived to be under attack in the video clips. Moreover, the comments might also have been from ISIS supporters and recruiters trying to discredit the anti-ISIS messaging contained in the videos.  See sample comments below.
 "Supportive Category"—comments in support of the video, its message against ISIS, the characters in the video, or the campaign in general. 
"It's called Daesh, not an Islamic State. It is a sect that does not provide the religion of Islam. Its purpose is to distort Islam, even if you look at Islam from the Holy Quran"—Promises of ad-Dawlah
"A really painful reality"—Promises of ad-Dawlah  "She was deceived by these scoundrels because of her bad mental state at the time. But the main reason behind what happened with her was to follow one person and believe what he says without comprehensive knowledge. She was also naive and believed that she will find paradise in the world…The terrorist organization called Daesh is only an extremist group that claims Islam and is in reality expanding geographically and militarily by using naïve ones like this woman…It is very painful to find such criminals who distort the image of Islam in the eyes of  people"—Promises of ad-Dawlah).  "The truest word Laura has said is that they are not Muslims" –Promises of ad-Dawlah.
" This isn't Islam"
"Excellent work for awareness"—Rewards of Joining IS
" It is necessary to slay, kill, explode and destroy until you win. What religion do you belong?"
" We really believe you, you are not ignorant[defector]. But you are the enemy of Islam"
Comments in defense of Islam and "Negative Category"—comments expressing dislike towards the video, characters featured in the video, or the campaign in general
" Those who distort images of Islam are wrong…but there is a big conspiracy against Islam that will be revealed by God"
"ISIS=GID"
"…she is really a lie"—Promises of ad-Dawlah  "This is all a lie…fabrication and distortion"—Promises of ad-Dawlah " (…an American industry distorting the minds of the Arab-Islamic generation to eliminate Islam gradually, there is no God but Allah, Muhammed is the messenger of Allah"—Promises of ad-Dawlah
"America is the godfather of terrorism"
" The video lies …to eliminate the Sunnis and Sunni cities…fabrication and distortion in a cancerous way"
Conclusion
Law enforcement, intelligence and CVE professionals around the world continue to assess the extent to which the collapse of so-called ISIS Caliphate will affect ISIS' propaganda machinery and online recruitment efforts. As evidence from the field suggests, violent extremist groups like ISIS continue to thrive online, and may even have stepped up their online recruitment efforts with vulnerable youth to try to demonstrate the group's continued virulence. In doing so, groups like ISIS attempt to persuade their online recruits to carry out homegrown terrorist attacks in their name. They also continue to "harass, recruit and incite violence" online,[24]and this may actually increase in the future.
In addition, some Jordanian security experts have noted that " the roots of Jordan's security problem lie in prevalence of extremist ideology in the country, which is in turn empowered by the frustrations of everyday life by many Jordanians."[25]As also evidenced during our research in Jordan, online ISIS recruiters are very adept at exploiting such issues.  ISIS recruiters "sell" one type of narrative, while ISIS insiders disillusioned with the group's ability to actually deliver what it is selling may be the most potent force to destroy their terrorist narrative.
Despite takedown policies instituted by social media companies, violent extremist groups continue to operate freely online. While important, once an account has been suspended, there is little that can be done to prevent a user from opening a new, or multiple new accounts. Moreover, the shutdown of extremist content online is heavily reliant on user reporting of extremist content online, which is equally problematic.  Likewise, in the case of YouTube, many experts following extremist content online remark that while takedown policies are rapid for English content, Arabic extremist content often remains present for much longer periods of time.
The purpose of this safety ad awareness campaign was to test if vulnerable audiences can be reached through a Facebook awareness campaign and to attempt to raise awareness about the realities of joining extremist groups like ISIS in order to protect potential vulnerable Jordanian recruits from considering joining.  Our campaign was successful  in driving engagement with our counter narrative materials. In combination, our ads generated a total reach of 808, 035 and close to 908, 056 video views. They also led to thousands of page engagements and hundreds of comments related to our video, ISIS in general, and other contentious socio-political issues that drive and affect violent extremism in Jordan.
While we were able to observe engagement with our counter-narratives, it is far more difficult to observe or report direct cognitive or behavioral changes among those who support violent extremist groups or ideologies. We hope that may in fact be occurring. As some researchers have observed," It is possible that some of the counter-narrative narrative videos have managed to dissuade individuals from joining or supporting extremist groups, but those users are simply not leaving comments like, 'Great, [this] video really changed my mind.'"[26]We have only engagement statistics to go by, and in that regard, we were able to observe that the videos can reach and engage the demographics in Jordan who are also vulnerable to being reached online by ISIS propaganda and recruitment efforts.
We will continue to expand our targeting campaigns, including in Jordan, and to drive further engagement on our newly created TheRealJihad.org website and seek support from those who may be willing to act as influencers and interact one- on- one with those who comment thereby magnifying the impact of our counter-narratives.[27]
Ardian Shajkovci, Ph.D.– is the Director of Research and a Senior Research Fellow at the International Center for the Study of Violent Extremism (ICSVE).  He has been collecting interviews with ISIS defectors and studying their trajectories into and out of terrorism as well as training key stakeholders in law enforcement, intelligence, educators, and other countering violent extremism professionals on the use of counter-narrative messaging materials produced by ICSVE both locally and internationally. He has also been studying the use of children as violent actors by groups such as ISIS and how to rehabilitate them. He has conducted fieldwork in Western Europe, the Balkans, Central Asia, Africa,  and the Middle East, mostly recently in Jordan and Iraq. He has presented at professional conferences and published on the topic of radicalization and terrorism. He holds a doctorate in Public Policy and Administration, with a focus on Homeland Security Policy, from Walden University. He obtained his M.A. degree in Public Policy and Administration from Northwestern University and a B.A. degree in International Relations and Diplomacy from Dominican University. He is also an adjunct professor teaching counterterrorism and CVE courses at Nichols College .
Endnotes:
[1]  Note that the actual metric of the organic and paid campaigns was recorded at 1.7 million views.
[1]Speckhard, A. (2017). " The jihad in Jordan: Drivers of radicalization into violent extremism in Jordan," International Center for the Study of Violent Extremism,available at http://www.icsve.org/research-reports/the-jihad-in-jordan-drivers-of-radicalization-into-violent-extremism-in-jordan/
[2]Lang, H., &  Al Wari, M. (2016). "The flow of foreign fighters to the Islamic State: Assessing the challenge and the response," Center for American Progress,  available at https://www.americanprogress.org/issues/security/reports/2016/03/17/133566/the-flow-of-foreign-fighters-to-the-islamic-state/; Speckhard, A. " The jihad in Jordan: Drivers of radicalization into violent extremism in Jordan."
[3]Huthaifa Azzam, former Free Syrian Army (FSA) fighter and Islamic ideologue, interviewed by Anne Speckhard, Amman, Jordan (November 3, 2016); Lister, C. (2016). " Profiling Jabhat al-Nusra," The Brookings, available at https://www.brookings.edu/wp-content/uploads/2016/07/iwr_20160728_profiling_nusra.pdf
[4]Weaver, A. M. (2016). " The short, violent life of Abu Musab al-Zarqawi," The Atlantic,available at https://www.theatlantic.com/magazine/archive/2006/07/the-short-violent-life-of-abu-musab-al-zarqawi/304983/
[5]Speckhard, A. " The jihad in Jordan: Drivers of radicalization into violent extremism in Jordan."
[6]Nakhleh, E. (2018). " Jordan: A kingdom of 'easy recruits" for ISIS and Al Qaeda," The Cipher Brief,available at https://www.thecipherbrief.com/column_article/jordan-kingdom-easy-recruits-isis-al-qaeda
[7]IRIS. (2016). " Jordan two-year scenario analysis (2016-2018): Deteriorating resilience & increasing vulnerabilities," available at http://www.iris-france.org/wp-content/uploads/2016/01/ENG-Observatoire-Prospective-Huma-JORDAN-01-2016.pdf
[8]McKernan, B. (2018). " Up to 30, 000 ISIS fighters remain in Iraq and Syria, says UN," Independent,available at https://www.independent.co.uk/news/world/middle-east/isis-fighters-iraq-syria-un-report-jihadis-raqqa-iraq-a8492736.html
[9]See also Thurston, A. (2018). " North Africa's jihadis," Wilson Center,available at https://www.wilsoncenter.org/article/north-africas-jihadis
[10]SANA. (2018). "Syria: ISIS holding children hostage," Human Rights Watch,available at https://www.hrw.org/news/2018/08/25/syria-isis-holding-children-hostage; Speckhard, A., & Shajkovci, A. (2018). " After a new massacre, charges that ISIS is operating with Assad and the Russians," Daily Beast,available at https://www.thedailybeast.com/how-assad-isis-and-the-russians-cooperated-to-carry-out-a-massacre?ref=author; Sly, L., & Salim, M. (2018). " ISIS is making a comeback in Iraq just months after Baghdad declared victory," Washington Post,available at https://www.washingtonpost.com/world/isis-is-making-a-comeback-in-iraq-less-than-a-year-after-baghdad-declared-victory/2018/07/17/9aac54a6-892c-11e8-9d59-dccc2c0cabcf_story.html?noredirect=on&utm_term=.f3e4b3d468be; Calamur, K. (2018). " ISIS never went away in Iraq," The Atlantic,available at  https://www.theatlantic.com/international/archive/2018/08/iraq-isis/569047/
[11]See Amal Clooney speech before UN member states on ISIS: https://www.independent.co.uk/news/world/americas/amal-clooney-speech-in-full-transcript-human-rights-lawyer-isis-iraq-speech-un-united-nations-a7622176.html
[12]Stephen, C. (2015). " Tourist desert Tunisia after June terror attack," The Guardian,available at https://www.theguardian.com/world/2015/sep/25/tourists-tunisia-june-terror-attack-economy-beach-hotel-sousse
[13]Sweis, R. R. (2016). " ISIS is said to claim responsibility for deadly attack in Jordan," New York Times, available at https://www.nytimes.com/2016/12/20/world/middleeast/jordan-attack-isis-karak.html
[14]The Jordan Times (2018). " Jordan foils major terror plot," available at http://jordantimes.com/news/local/jordan-foils-major-terror-plot
[15]Albawaba News. (2018)." After Al-Salt: Jordan Cannot fight terrorism with police and soldiers alone," available at https://www.albawaba.com/news/after-salt-jordan-cannot-fight-terrorism-police-and-soldiers-alone-1172954
[16]The Defense Post. (2018). " Foreign fighters continue to join ISIS in Syria, US joint Chiefs chair says," available at https://thedefensepost.com/2018/10/16/isis-foreign-fighters-travel-syria-dunford/
[17]Speckhard, A., & Shajkovci, Ardian (2018), "Focus group testing in Zarqa and Irbid." [Write up pending]. See also Fares, B., Speckhard, A., Shajkovci, A., & Sabaileh, A. (2017).
"Determining youth radicalization in Jordan," available at http://www.icsve.org/research-reports/determining-youth-radicalization-in-jordan/
[18]See for example, "Facebook most popular social media site in Jordan-report," available at http://www.jordantimes.com/news/local/facebook-most-popular-social-media-site-jordan-%E2%80%94-report
[20]Ghazal, M. (2016). " Facebook, WhatsApp overshadow Twitter in Jordan's social media sphere," available at http://www.jordantimes.com/news/local/facebook-whatsapp-overshadow-twitter-jordan%E2%80%99s-social-media-sphere
[21]See Internet World Stats, available at https://www.internetworldstats.com/stats5.htm
[22]In our research experience and consultations with DOD and other CVE entities engaged in counter-narrative production, we found that shorter videos tend to lead to more consumption and a higher retention rate among our target audience.
[23]Facebook Business. (2015). "Showing relevance scores for ads on Facebook," available at https://www.facebook.com/business/news/relevance-score
[24]Kilgore, A. (2018). " Fighting the terrorist threat online: New research can identify extremists online, even before they post dangerous content," INFORMS,available at https://www.informs.org/About-INFORMS/News-Room/Press-Releases/Fighting-the-terrorist-threat-online-New-research-can-identify-extremists-online-even-before-they-post-dangerous-content
[25]Albawaba News. (2018)." After Al-Salt: Jordan Cannot fight terrorism with police and soldiers alone."
[26]Woron, F. (2018). " Dubious claims of counter-narrative videos," Tech and Terrorism,available at https://www.counterextremism.com/blog/dubious-claims-counter-narrative-videos
first published in our partner ICSVE
New strategy of U.S. counter-intelligence: Real and unreal threats
The newly published US Counter-Intelligence Strategy for 2020-2022 puts Russia and China at the top of the list of countries that pose a threat to the USA. "Russia and China are operating throughout the world, using all power instruments at their disposal against the United States, resorting to a wide variety of modern intelligence methods", – the document says.
The strategy formulates five objectives for the counter-intelligence service: to protect the critically important infrastructure, cut the number of threats to basic supply chains, counteract the exploitation of American economy, defend the American democracy against foreign influence, and repulse cyberattacks and technological disruptions that could come from foreign intelligence.
The US has made public only a brief 11-page version of the strategy, whereas its full, classified variant will be submitted to members of intelligence committees in the House of Representatives and the Senate, to White House officials, heads of corresponding agencies and other officials with access to classified information. The mere list of goals for counter-intelligence gives rise to questions such as whether they are fully grounded or whether they are all but tribute to the current political trends in the USA.
As we read «protect the American democracy against foreign influence» we understand what they mean by 'foreign' – both Democrats and Republicans keep talking about Russian interference in American elections. Although this talk has long been dismissed by many as inconsistent with reality, it nevertheless, continues unabated.
The strategy, published on the website of the US National Counter-Intelligence and Security Center, is a renewed version of the 2015 document. The Center's Director, William Ivanina, said as he presented the report that modern technology – artificial intelligence, encryption technology, internet of things – make the work of counter-intelligence more complicated. According to CBS, W. Ivanina has been saying since 2014 that China poses the most serious long-term threat to US security. In his words, the theft of American intellectual property, allegedly committed by the Chinese, cost the US 400 billion dollars annually.
Statements about stealing intellectual property are not new and are being exploited by the Americans to justify a trade war they are waging against China. It is not for the first time that the Trump administration is resorting to "banned methods" adding the country's economic problems to the list of national security threats, which makes it possible to introduce restrictive measures against China.
The strategy in question is seeing light just as the debates on a new American budget are getting under way. This is not accidental given that documents of this kind can justify budgetary spending. In 2021 the US government is planning to spend $1.5 billion to counter "China's influence" and another $596 million to establish "diplomatic cooperation for securing the strategy in regions of the Pacific and Indian Oceans. A statement to this effect is part of the press release circulated by the US State Department and published after the White House submitted to the Congress a draft budget for the next fiscal year.
However, proposals on the budget, though reflecting the position of the US administration, do not always become law. In most cases, the US Congress approves the budget depending on the political situation at home. Now that they have sustained defeat on Trump's impeachment, the Democrats have a good chance to take it out on the budget. Democratic minority leader in the Senate Chuck Schumer has described the draft budget submitted by the incumbent administration for the next year as "a plan to destroy America".
Considering that these are all but domestic political games, it is not immediately clear what Russia and China have to do with them.
From our partner International Affairs
Modi's extremism: Implications for South Asia
Hindutva is a main form of Hindu nationalism in India this term was popularized by Vinayak Damodar Savarkar in the 20th century. It is reinforced by the Hindu extremist volunteer organization Vishva Hindu Parishad (VHP), Rashtriya Swayamsevak Sangh (RSS), and Hindu Sena. Hindutva movement has been expressed today as almost fascist in the classical sense (sticking to a disputed idea of homogenized majority and dominance of culture). The Hindutva moment has gained enormous momentum under the government of Modi (Zaman A. , 2019). Under the Modi's government dozens of Muslims have been killed for the protection of cows. Most of them are those who allegedly slaughtering cows. These attacks indicate that Hindu extremism has increased. Even, lower caste Hindus also faced violence from hardliner Hindu extremists. (Zaman A. , 2019) .
The prevailing extremism in India is no longer a national issue, but is spilling over to become a regional flashpoint and has worldwide implications. The regional stability is endangered due to the current situation in Indian-occupied Kashmir (IoK) (Qureshi, 2019). Since the Modi's extremist policies revoked article 370 of the constitution of India in which special and independent status had been given to the Indian-occupied Kashmir (IoK). This kind of extreme move of a fanatical ruler was expected, whereas, such kind of unconstitutional effort of a democratic government was not expected. Moreover, it is not only a violation of India's constitution, but it is also a breach of United Nations Security Council Resolutions, which confirmed Kashmir as a disputed territory.
Furthermore, Article 370 and 35-A cancellation changed the demographic structure of IoK. Article 35A prevented the outsiders from staying, buying properties, getting local government jobs or scholarships in IoK than it annulment permitted outsiders to buy properties there. Hindutva forces are trying to conquer the IoK territory with its 800000 military crowd, which is making the situation more instable there. It would not have lasting consequences for India, but for the whole region (Jaspal, 2019). The Kashmir imbroglio should be the concern of the entire world because it is a perilous flashpoint that could lead to a catastrophic war between two nuclear powers. If this happens, it would not engulf the region, but the entire world. The International community is insensitive towards the recent brutal developments have taken place in IoK. The brutalities boldly committed by the more than 500,000 Indian troops in the occupied valley. There should be a strong response of big powers and the international community towards the atrocious changes in India (Elahi, 2019).
It is not the first time, Narendra Modi's administration has involved in many disputes with the regional countries which has put the regional security at risk. Like, the Modi government relationship is not just deteriorated with Pakistan, but other neighbouring states too. In 2015, Madhesi Crisis in Nepal and border issues tensed the India Nepal relations. However, India restricted the flow of trade at the check posts whereas; India did not accept this blame. India also has not good relation with Sri Lanka since 2014 as Sri Lanka has been more disposed towards China with the signing of the infrastructure projects of belt road and initiatives. Moreover, New Dehli was concerned about the harbouring of Chinese submarines in Colombo and ruler of Maldives Abdulla Yameen signed fee trade treaties with China, which was not digestible for India (Wong, 2017).
India's offensive nuclear posture towards Pakistan and increased violation of the Line of Control (LoC) has made the situation more adverse. India holds Pakistan responsible for every attack on its territory and its attitude towards Pakistan is very hostile. The Pathankot attack in 2016 and Pulwama attack in 2019 increased the resentment as Modi government blamed the attack on Pakistan-based Jaish-e-Muhammad. Pakistan asked India to provide evidence so that Pakistan can take action, but no evidence had been given. The Indian air force claimed launching air strikes on the camp of Jaish-e Mohammad mountainside in the Balakot region of Khyber Pakhtunkhwa . While, following the attack international media and local media disgraced Indian claim of launching the attack and killing many militants. Next morning, Pakistan shot down an Indian MIG 21 fighter and captured the pilot who violated the Pakistan airspace. Still, Pakistani Prime Minister Imran Khan showed peace gesture and released the captured pilot. (Shoukat, 2019).
The Indian airstrike's that were launched in response to Pulwama attack were clear a breach of Pakistan's space sovereignty. It was a clear perspective of war, however; India has continued to justify its position by calling it non-military strike. It was extremely reckless behaviour of a nuclear state. Even, history shows that such events are very rare between nuclear weapons states while the US and Russia never engaged in direct airstrike's (Jan, 2019). Afterward, an Indian submarine also detained by the Pakistani Navy, which tried to infringe Pakistani water. India blames Pakistan for every attack and defies the Pakistan air, space and land territory itself. Besides, India is also responsible of sponsoring terrorism in Pakistan through its spies as one of them is Kulbushan Yadav (Shoukat, 2019).
India's nuclear doctrine also changed from No First Use (NFU) to First use. The false description of surgical strikes and attacks on non-state base points has demonstrated the uncertain security environment in South Asia. The Indian nuclear doctrinal change increases the security risks in the region, particularly for Pakistan and China. At Pulwama, Pakistan clearly exposed India's long-held fable of conventional superiority. At the same time, it is obvious that India would keep its behaviour hawkish towards Pakistan under the radical Hindutva mindset (Nawaz, 2019).
Additionally, India took another major step against the Muslims as it passed a bill on December 9, 2019 that would give the nationality to those migrants who want to become citizens of India except Muslims. This step of Prime Minster would increase the Modi Hindu-nationalist agenda. It would modify the India secular status, preserve by its founders in 1947. The Citizenship Amendment Bill passed by the lower house, the Lok Sabha with 311 votes. Now, it would be presented in the upper house and would become law soon. Hindu extremist agenda deeply unsettled the Muslims with this new law as they would make more than 200 million Muslims second class citizens and many of them stateless. It is not first extremist step of Modi, he also stripped away the autonomy of Kashmir, which was Muslim majority Indian occupied state.
Furthermore, Hindu fundamentalist build a new temple over the remains of the demolished mosque in the Ayodhya. According to Modi this would protect the maltreated Hindus, Christians and Buddhists who want to migrate from Afghanistan and Pakistan. However, this brutal legislation would extradite innocent Muslim residents, even those whose families have been in India for generation, if they cannot provide evidence of citizenship. Under the Modi's leadership, attacks and intimidation against Muslim community have augmented and anti Muslim sentiment has become deliberately more mainstream. The people of Assam are protesting in the streets and hoisting placards again the bill because it is against their rights and identity (Gettleman & Raj, 2019).
Besides, Bangladeshi Foreign Minister AK Abdul Momen cancelled his visit for two days Indian Ocean Dialogue and Delhi Dialogue XI, to India. He also rejected a statement by Indian home minister Amit Shah that the new citizenship law will provide safety to "persecuted minorities" from Pakistan, Afghanistan and Bangladesh. An official visit to India by Japanese Prime Minister Shinzo Abe has also been delayed due to the unrest in Assam. Following the protests began in Assam, a curfew was forced in four of the main cities in the state and the internet was shut down. Two paramilitary battalions were deployed to contain the demonstrations. (News, 2019).
In a nutshell, as evident from the aforementioned brutal developments, it seems that India aspires to increasingly showcase itself hegemon and potential big power in the region. The Prime Minister Modi government is impressed by the Hindu extremist ideology and making IoK its integral part by forcefully. Its hawkish policies towards Muslims in India and IoK has once again put at stake the peace and stability of the entire region of South Asia. Indian government not only targeting Muslims everywhere, but it is also seizing their identities which is dismantling secularism foundations of India. Moreover, Indian hawkish nuclear posture increases arms race in the region and it is not only threat for Pakistan but the entire region.
Emerging Cyber warfare threats to Pakistan
"The potential for the next Pearl Harbor could very well be a cyber-attack." -Leon Panetta
In the modern era, war has been revolutionized due to rapid advancements in technology. As a result, cyber security along with its pros and cons is contributing increasingly to modern warfare. Pakistan, however, is still in the developmental phase of cyber security. Although Pakistan has passed its first law related to cyber-crimes, in the form of the 2016 Prevention of Electronic Crime Act, the overall legislation related to cyber security is still vague and not as strong to deal with the dynamic and broad-ranging nature of threats that emanate from the realms of cyber security.
In recent years, the government has taken some initiatives in order to build capacity amongst the general public such as through PAK-CERT, Presidential Initiative for Artificial Intelligence & Computing (PIAIC), Skills for all Hunarmand Pakistan, Kamyab Jawan, and National Vocational & Technical Training (NAVTTC).Yet, as has been the case for quite some time, most of these initiatives are aimed simply at spreading greater awareness to help lay the foundations for a more robust cyber security architecture. Amidst such developments, the question that arises for Pakistani policymakers is thus where their country currently stands in the cyber domain and how cyber warfare is posing threats to its national security.
In this era of innovation and connectivity even major powers such as the U.S, Russia, China, Israel and the United Kingdom remain vulnerable to an evolving spectrum of cyber threats. Across the world, states are now increasingly dependent on cyber technology which has greatly increased their chances of vulnerability. The most known example is 2015 Stuxnet virus, whereby a devastating cyber-attack on Iranian nuclear facilities wreaked havoc such as at the Nantaz Nuclear facility, significantly rolling back the Iranian nuclear program. Similarly, the WannaCry outbreak in 2017 caused mass disruption by shutting down vital computing systems in more than 80 NHS organizations in England alone. This resulted in almost 20,000 cancelled appointments, 600 GP surgeries having to return to pen and paper, and five hospitals simply diverting ambulances, unable to handle any more emergency cases. Widely attributed as being state sponsored, the attack set another devastating precedent testifying to the wide-ranging vulnerabilities that exist even in some of the world's most advanced countries.
Pakistan's cyber space too is insecure for many reasons because Pakistan is dependent on others for technology. According to leading global cyber security firms such as Symantec, Pakistan is among the ten most targeted countries in the world. Main targets include Pakistan's nuclear and other critical installations, with publicly revealed assaults on an assortment of media houses, as well as the communications networks, of key government departments including, transport and, basic utilities. Such threats for instance were further confirmed by the Snowden documents released between 2013-2014 that had showed how the NSA was keeping an eye on Pakistan's civilian and military leaders, utilizing a malware called SECONDATE.
Recently in the year 2019, Rising Security Research Institute has captured the attack launched by the internationally renowned Advanced Persistent Threat (APT) organization "Rattlesnake" through the Rising Threat Intelligence System. This time, the organization had targeted the Pakistani Navy via Target collision hijacking method. Specifically targeting the Pakistan Naval Public Relations Bureau, the attempt was aimed at stealing vital information from secure military networks while planting misleading documents masquerading as official statements from the Pakistan Navy regarding its regional neighbors such as China and India. Based on such threats, Pakistan must be readily prepared for any kind of cyber espionage and take steps towards establishing a strong national cyber policy to protect its civilian and military infrastructure.
Therefore, at this stage it is imperative that Pakistan seriously focus on the development of a robust cyber war apparatus. This would especially help mitigate the numerous threats being posed to its banking system, as well as major government networks such as its ministry of Foreign Affairs as well as other military networks that have been previously targeted such as in the case shown above. As such Pakistan can take a number of initial steps by developing strategies to prevent malwares and denial of service (DOS) attacks to reduce such threats at least to a certain level.
Yet, Pakistan has still not developed a cohesive Cyber Command or any National Cyber Policy to deal with the regional cyber threats being posed to Pakistan. Even though Pakistan has recently developed a cyber-security auditing and evaluation lab, it is still in its formative stages. There is still immense space to develop advanced tools and research technologies to protect Pakistan's cyberspace, sensitive data, and local economy from cyber-attacks while restricting illegal penetrations in it. Especially such as the initiative taken by the newly setup National Centre for Cyber Security which aims increase the number of indigenously trained cyber security professionals within the public sector.
Keeping to this trajectory Pakistan should emphasize more on indigenously developing its own cyber security industry so that in the near future it could benefit both its civilian and military infrastructure in the long run. Hence, while Pakistan may be limited in its ability to wage a strong offensive campaign within the realm of cyber warfare at the moment, such steps would go a long way in helping lay the foundations to build something greater on.