Fighting ISIS in the Digital Space in Jordan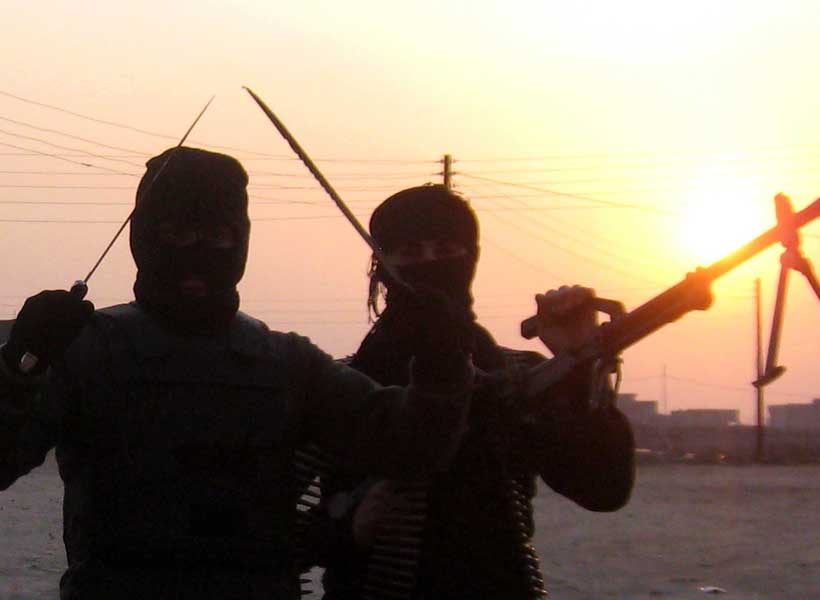 Authors: Anne Speckhard & Ardian Shajkovci
With estimates of 3000 foreign fighters traveling to Syria and Iraq, Jordan had the highest per capita number of foreign fighters. In addition to Abu Musab Zarqawi having been the leader of al Qaeda in Iraq, Jordanians also rose to leadership positions in ISIS. Given the continued online recruitment of Jordanians by ISIS, the International Center for the Study of Violent Extremism (ICSVE) ran two Facebook Awareness Campaigns in Jordan using ICSVE's Breaking the ISIS Brand Counter Narrative videos. Between the campaign and organic activities, one of the counter narrative videos received over 1.7 million views. 
Introduction –ISIS and Militant Jihadi Terrorist Recruitment in Jordan
Since the onset of the Syrian conflict in 2011, it is estimated that upwards of 40,000 foreign fighters joined Sunni militant groups such as ISIS and al Nusra in Iraq and Syria. Approximately 11,000 of the estimated 40, 000 are believed to be from the Middle East, with countries such as Jordan, Saudi Arabia, and Tunisia supplying the vast majority of foreign fighters. While estimates differ, Jordan has seen nearly 3,000 men and women join ISIS and other Sunni militant groups in Iraq and Syria over the past years, together with Tunisians and Saudis, rounding out the list of top sources of foreign fighters.[1]According to some estimates, Jordan is ranked as either the first or the second country in the world with the highest number of foreign fighters, on a per capita basis, in the Syrian and the Iraq conflict.[2]Jordanians who joined Jabhat al Nusra the local Syrian arm of al-Qaeda, and later ISIS, often held leadership positions in these groups, advocating for militant jihadi terrorism in the region.[3]In fact, in the first iteration of ISIS, Abu Musab Zarqawi, a Jordanian-born jihadist militant who led al-Qaeda in Iraq, hailed from Zarqa, Jordan.[4]
The drivers of radicalization to violent extremism in Jordan are many. Beginning with a decades-long history of violent extremist and terrorist movements operating in Jordan, and involving Jordanians, alongside the destabilizing and radicalizing factors occurring in the region and globally, once relatively peaceful Jordan has absorbed both its share of terrorist attacks and a growing hub of terrorist groups and their ideologies, with al-Nusra and ISIS operating in Syria and Iraq at its current center. Moreover, the repeated influx of refugees from neighboring conflicts, economic and governance challenges, and Salafi influences migrating into Jordan have all combined to create vulnerabilities and motivations on a psychosocial level that have ideological resonance to terrorist recruitment inside Jordan.[5]Despite the volatile conditions, Jordanian leadership has managed to maintain political stability in the country, and is one of the trusted U.S. and coalition partners against ISIS and the so-called Islamic State. Jordan, however, remains a country of 'easy recruits' for terrorist groups like ISIS and al-Qaeda,[6]especially when considering the proximity of the battlegrounds in Syria and Iraq.[7]
Recent Changes in ISIS since its Territorial Defeat
While ISIS has lost most of the territory it once held in Iraq, and much of Syria, some 11,000 ISIS cadres are still believed to be active and operating in Iraq and Syria, though recent research indicates that numbers may actually be upwards of 30, 000.[8]Likewise, ISIS remains a formidable terrorist organization with a brand and dream of creating an Islamic State Caliphate and has also proven itself capable of spreading itself beyond its original territory, namely with ISIS affiliates continuing to recruit for, and control, territories in countries such as Libya, Afghanistan, Egypt, and Algeria.[9]
In addition to kidnappings and insurgent and clandestine type activities in Iraq and Syria,[10]the group also remains focused on orchestrating, inspiring, and carrying out external attacks, which, in part, are carried out to demonstrate the group's resilience as well as debunk claims and predictions of the group's ultimate demise. ISIS has inspired or carried out attacks in more than 31 countries that have killed more than 2,000 people outside of Syria and Iraq.[11]For instance, in 2015, ISIS supporters and admirers, inspired by ISIS social media propaganda, were able to carry out one of the deadliest terrorist attacks in the history of modern Tunisia.[12]
Recent militant jihadi activities in Jordan have also given cause for serious concern. In 2016, ISIS terrorists attacked Karak Castle, a popular tourist destination in Jordan, killing 10 and injuring 34. [13]In January 2018, Jordan's General Intelligence Department (GID) reported to have prevented a major terrorist plot by ISIS involving 17 suspects. Potential targets included civilian, military, and religious facilities.[14]More recently, on August 10th, 2018, a police sergeant was killed in al-Fuheis when a police patrol car was blown up during a music festival in the town. The law enforcement managed to trace the attackers to a house in the city of Salt where they engaged in a shootout with police and ultimately exploded their bomb-rigged hideout rather than be arrested. The attackers were Jordanians. Their affiliation to any known terrorist group remains undisclosed,[15]though some experts in Jordan suggest they were either inspired or directed by ISIS. These represent only a short list of the many terrorist attacks involving Jordan.
Internet Recruiting & Terrorist Activity in Jordan
Compared to other militant jihadist groups, ISIS' strengths lie in its ability to maximize its reach by betting on innovation and exploiting social media platforms. Its mastery of modern digital tools has enabled it to support its war and state-building efforts during the time it held and controlled significant swaths of territories in Iraq and Syria. Today, given its significant territorial loses, it continues to rely on social media to enable, direct, and inspire terrorist attacks worldwide. The same is now also being used to encourage and facilitate travel to other territories it controls—even still successfully attracting upwards of 100 foreign fighters per month to come to Syria and Iraq while in territorial retreat.[16]ISIS' propaganda production arm is no longer as prolific, yet the group continues to successfully use the Internet to recruit and orchestrate terrorist attacks. In this regard, the military defeat of ISIS and the so-called Islamic State should not reduce the need and the urgency to counter the online appeal of ISIS and similar violent extremist groups.
In focus testing the International Center for the Study of Violent Extremism's (ICSVE) Breaking the ISIS Brand Counter Narrative videos in Zarqa and Irbid in 2016 and 2017, respectively, with high school and college-age youth (n=54), we found that ISIS still manages to reach out to youth and attempt to attract them into the group. In fact, in the absence of adequate support and resources, many among the youth we spoke to shared how they often turn to the Internet to find answers regarding the claims made by groups like ISIS.[17]For instance, some noted, "If I say I'm bored on Facebook, they [ISIS recruiters] contact me." Others pointed out how the ISIS recruiters know Islamic scriptures and hadithsbetter than those they are recruiting. Some commented how their parents, teachers, and imams were not open to discussing such topics, specifically, "No one wants to talk to us about these things.  They are all worried about the GID." As a result, the youth we spoke to were both vulnerable to ISIS recruitment due to their Internet activities and for searching answers on the Internet to refute their claims.
Fighting ISIS on Facebook in Jordan
In December of 2017 and July of 2018, respectively, the International Center for the Study of Violent Extremism (ICSVE) responded to such concerns in Jordan by promoting two ICSVE-produced counter narrative videos from its Breaking the ISIS Brand Counter Narrative Projectto learn if it was possible to raise public awareness in the vulnerable age group to ISIS recruitment in Jordan and also disrupt ISIS' online and face-to-face recruitment occurring in social media platforms like Facebook by using video clips produced from interviews of ISIS insiders denouncing the group. (While a full discussion of the ICSVE Breaking the ISIS Brand Counter Narrativevideos is not possible in this limited space, more information about the project can be found here.)
The two ICSVE counter narrative videos that were used in the campaign were Promises of ad-Dawlah to Womenand Rewards of Joining the Islamic State. The former features Laura Passoni, a Belgium woman who left Belgium with her son to join ISIS in Syria after being jilted by her partner. The latter features thirty-three-year old Abu Ghazwan, an Iraqi who, by joining ISIS, hoped to restore rights and dominance to Iraqi Sunnis. In the video, he discusses his involvement with ISIS, namely his role in placing bombs and attacking the enemies of the group. Both ISIS speakers denounce ISIS as un-Islamic, corrupt, and overly brutal, and express their deep regret over ever joining.
The two public safety awareness campaigns in Jordan were run by using Facebook ads. The month-long campaigns served to raise awareness about the dangers of joining violent extremist groups like ISIS as well as to drive online engagement among the citizens of Jordan over Facebook.  Facebook was the digital platform of choice as it remains a popular social media communication platform in Jordan. ICSVE research in Jordan also suggested the need to focus on Facebook, as many vulnerable youth have and continue to be contacted by ISIS via Facebook.
According to a 2016 study, around 93 % of Internet users in Jordan use social networks, with Facebook and WhatsApp representing the most used social media platforms. [18]
According to Arab Social Media Report, 89 % of the internet users in Jordan prefer Facebook (5,300, 000), 71 % WhatsApp, 66% YouTube, 34 % Instagram, and 33% Twitter (See below for a breakdown).
[20]
Middle East Internet Users, Population and Facebook Statistics
Country
Pop. (2018 Est.)
Users in Dec/2000
Internet Usage Dec-31-2017
% Pop. (Penetration)
Internet % users
Facebook

Dec-31-2017

Bahrain
1, 566, 993
40,000
1,535,653
98.0%
1.0 %
1,100,000
Iran
82, 011, 735
250,000
56,700,000
69.1 %
34.6 %
40,000,000
Iraq
39,339,753
12,500
19,000,000
48.3 %
11.6 %
17,000,000
Israel
8, 452, 841
1,270, 000
6, 740, 287
79.7 %
4.1 %
5, 800, 000
Jordan
9,903,802
127, 300
8,700, 000
87.8 %
5.3 %
5,300, 000
Kuwait
4, 197, 128
150,000
4, 104, 347
97.8 %
2.5 %
3, 100, 000
Lebanon
6, 093, 509
300, 000
5, 546, 494
91.0 %
3.4 %
3, 600, 000
Oman
4, 829, 946
90,000
3, 310, 260
68.5 %
2.0 %
2, 630, 000
Palestine
5, 052, 776
35,000
3, 055, 088
60.5 %
1.9 %
1, 700, 000
Qatar
2, 694, 849
30, 000
2, 644, 580
98.1 %
1.6 %
2, 300, 000
Saudi Arabia
33, 554, 343
200, 000
30, 257, 715
90.2 %
18.4%
18,000,000
Syria
18, 284, 407
30,000
6, 625, 631
33.0 %
3.7 %
4, 900,000
UAE
9, 541, 615
735,000
9, 385, 420
98.4 %
5.7 %
8, 700, 000
Yemen
28, 915, 284
15,000
7, 031, 784
24. 3 %
4.3 %
2, 352,942
Total
254,438,981
3, 284,800
164,037,259
64.5 %
100 %
116, 482,942
Source: Internet World Stats[21]
 Results of the Jordanian Facebook Public Awareness Campaigns
Video: Promises of ad-Dawlah to Women Campaign (Run Dec 7 to Dec 31, 2017)
Geographic and Demographic Reach:
In terms of geographic breakdown, our first campaign targeted the following areas in Jordan: Balqa Governorate, Ma'an Governorate, Mafraq Governorate, Zarqa Governorate, Irbid Governorate, Amman Governorate, Ajloun Governorate, Jerash Governorate, and Madaba Governorate. Our sample targeted some of the areas considered as hotbeds of radicalization in Jordan, namely Ma'an, Zarqa, and Irbid Governorates. Amman (538, 826), Irbid (117, 364), and Zarqa (46, 203) governorates achieved the highest reach. Seventy percent of the reached population is male and 30 percent female (See figure 1 for demographic and reach breakdown across two genders).
Table A contains a breakdown of video views by age group and the area targeted and serves to demonstrate reach in the relevant age categories in areas considered as the hotbeds of extremism, namely in Salt, Irbid and Zarqa.
Video Views:
Table B presents data on how much our video content was watched. The campaign generated a total reach of 797, 866, while also leading to 1, 456, 872 impressions and close to 869, 472 video views (See Table B).[1]
Table B presents data on how much our video content was watched. There is a total of 869, 472 video views at 3%, 10 %, 25% (89, 733), 50 % (74, 742), 75% (54,220), 95% (38, 545) and 100 % (8, 924) video watches. As the data indicate, there are a total of 266,164 clicked-to-play shared among 25%, 50%, 75 %, 95%, and 100 % recorded watches. Note, however, that the percentages include those who watched the full length of the video and those who skipped to the end of the video.
The video average watch time is 0:19, calculated as the video total watch time/total number of video plays (this includes replays). This number highlights the potential usefulness of making shortened versions of the videos for complementary ads, as some viewers will only watch very short videos. They may click through ashort version and, once hooked by it,  watch the longer version.[22]However, the fact that thousands did watch the entire video may indicate that some will be hooked by the content, while others less so.
The impression score in Table B indicates the total number of times our content was displayed, regardless of whether clicked or not. In other words, the score indicates the number of times our reached target base has been exposed to our video content. The higher the impression score, the more indicative that people are seeing our content, that they are becoming more exposed to our content, and that they are sharing our content.
The impression frequency of 1.83 (Impression/Reach) indicates the average number of times each individual has seen our ad over the period of thirty days. That said, because Facebook ad frequency indicates an average score, in practice, this means that some among our target audience might have been reached a number of times while others only once. Campaigns with high reach naturally have lower frequency rate. Moreover, the relatively low frequency rate of 1.83 suggests that we are not oversaturating out target audience with our content.
The campaign generated  a relevance score of  7, calculated on a 1-10 scale. The higher the relevance score, the better in terms of how our audience is responding to our ad. Facebook calculates the relevance score "based on the positive and negative feedback we expect an ad to receive from its target audience."[23]It is calculated based on a number of factors, such as the positive vs. negative feedback it is expected to receive. For instance, video views, shares, and likes represent positive indicators. Conversely, the number of times our ad is hidden, or when someone clicks " I don't want to see this" our ad, represent negative indicators. Five hundred impressions need to be received before a relevance score is generated. This Facebook ad metric is useful to better identify our target audiences and use it for our campaign optimization. That said, the relevance score is used to measure relevance of a campaign and not the quality of the campaign. Put differently,  it is generated based on interaction and interest in our campaign. The relatively high relevance score suggests that the ads are generating  audience engagement.
Post Reactions:
The Facebook ad also led to a total of 4, 398 post reactions (e.g. Like, love, haha, wow, sad, and angry), comments and shares. For instance, there are 3, 487 post likes, 261 love, and 147 sad reactions. In addition, there are a total of 168 comments and 169 post shares.
Video: Rewards of Islamic State Campaign (run from July 15 to August 15, 2018)
Geographic and Demographic Reach:
The July 2018 campaign  targeted the following areas in Jordan: Balqa Governorate, Ma'an Governorate, Karak Governorate, Mafraq Governorate, Tafilah Governorate, Zarqa Governorate, Irbid Governorate, Amman Governorate, Ajloun Governorate, Jerash Governorate, Aqaba Governorate, and Madaba Governorate. Our sample targeted some of the areas considered as hotbeds of radicalization in Jordan, namely Ma'an, Zarqa, and Irbid Governorates. Amman (35, 136), Irbid (5, 792), and Zarqa (2,496) governorates achieved the highest reach. Ninety-six percent of the reached population is male and four percent female (See figure 2 for demographic and reach breakdown across two genders).
Video Views:
This campaign generated a total reach of 48, 432, while also leading to 74, 875 impressions and close to 38, 584 video views. The video views are calculated at  3%, 10 %, 25%, 50 %, 75%, 95%, and 100 % video views (see Table C)
The Facebook ad led to a total of 214 post reactions, (e.g. Like, love, haha, wow, sad, and angry), 45 post comments, and 7 post shares (See Table C). The video average watch time is 0:57, calculated as the video total watch time/total number of video plays (this includes replays). The campaign generated a relevance score of 10, calculated on a 1-10 scale.
Comments for both Campaigns
As discussed above, the videos generated hundreds of comments related to ISIS, the message, and the messaging strategy applied to our counter-narratives. While there were many supportive comments, there were also those attempting to discredit ICSVE's videos, claiming they were fake, that the defectors were lying, and that they are used to distort Islam. Arguably, some such comments may have been made by innocent individuals who felt the need to defend their religion, which they may have perceived to be under attack in the video clips. Moreover, the comments might also have been from ISIS supporters and recruiters trying to discredit the anti-ISIS messaging contained in the videos.  See sample comments below.
 "Supportive Category"—comments in support of the video, its message against ISIS, the characters in the video, or the campaign in general. 
"It's called Daesh, not an Islamic State. It is a sect that does not provide the religion of Islam. Its purpose is to distort Islam, even if you look at Islam from the Holy Quran"—Promises of ad-Dawlah
"A really painful reality"—Promises of ad-Dawlah  "She was deceived by these scoundrels because of her bad mental state at the time. But the main reason behind what happened with her was to follow one person and believe what he says without comprehensive knowledge. She was also naive and believed that she will find paradise in the world…The terrorist organization called Daesh is only an extremist group that claims Islam and is in reality expanding geographically and militarily by using naïve ones like this woman…It is very painful to find such criminals who distort the image of Islam in the eyes of  people"—Promises of ad-Dawlah).  "The truest word Laura has said is that they are not Muslims" –Promises of ad-Dawlah.
" This isn't Islam"
"Excellent work for awareness"—Rewards of Joining IS
" It is necessary to slay, kill, explode and destroy until you win. What religion do you belong?"
" We really believe you, you are not ignorant[defector]. But you are the enemy of Islam"
Comments in defense of Islam and "Negative Category"—comments expressing dislike towards the video, characters featured in the video, or the campaign in general
" Those who distort images of Islam are wrong…but there is a big conspiracy against Islam that will be revealed by God"
"ISIS=GID"
"…she is really a lie"—Promises of ad-Dawlah  "This is all a lie…fabrication and distortion"—Promises of ad-Dawlah " (…an American industry distorting the minds of the Arab-Islamic generation to eliminate Islam gradually, there is no God but Allah, Muhammed is the messenger of Allah"—Promises of ad-Dawlah
"America is the godfather of terrorism"
" The video lies …to eliminate the Sunnis and Sunni cities…fabrication and distortion in a cancerous way"
Conclusion
Law enforcement, intelligence and CVE professionals around the world continue to assess the extent to which the collapse of so-called ISIS Caliphate will affect ISIS' propaganda machinery and online recruitment efforts. As evidence from the field suggests, violent extremist groups like ISIS continue to thrive online, and may even have stepped up their online recruitment efforts with vulnerable youth to try to demonstrate the group's continued virulence. In doing so, groups like ISIS attempt to persuade their online recruits to carry out homegrown terrorist attacks in their name. They also continue to "harass, recruit and incite violence" online,[24]and this may actually increase in the future.
In addition, some Jordanian security experts have noted that " the roots of Jordan's security problem lie in prevalence of extremist ideology in the country, which is in turn empowered by the frustrations of everyday life by many Jordanians."[25]As also evidenced during our research in Jordan, online ISIS recruiters are very adept at exploiting such issues.  ISIS recruiters "sell" one type of narrative, while ISIS insiders disillusioned with the group's ability to actually deliver what it is selling may be the most potent force to destroy their terrorist narrative.
Despite takedown policies instituted by social media companies, violent extremist groups continue to operate freely online. While important, once an account has been suspended, there is little that can be done to prevent a user from opening a new, or multiple new accounts. Moreover, the shutdown of extremist content online is heavily reliant on user reporting of extremist content online, which is equally problematic.  Likewise, in the case of YouTube, many experts following extremist content online remark that while takedown policies are rapid for English content, Arabic extremist content often remains present for much longer periods of time.
The purpose of this safety ad awareness campaign was to test if vulnerable audiences can be reached through a Facebook awareness campaign and to attempt to raise awareness about the realities of joining extremist groups like ISIS in order to protect potential vulnerable Jordanian recruits from considering joining.  Our campaign was successful  in driving engagement with our counter narrative materials. In combination, our ads generated a total reach of 808, 035 and close to 908, 056 video views. They also led to thousands of page engagements and hundreds of comments related to our video, ISIS in general, and other contentious socio-political issues that drive and affect violent extremism in Jordan.
While we were able to observe engagement with our counter-narratives, it is far more difficult to observe or report direct cognitive or behavioral changes among those who support violent extremist groups or ideologies. We hope that may in fact be occurring. As some researchers have observed," It is possible that some of the counter-narrative narrative videos have managed to dissuade individuals from joining or supporting extremist groups, but those users are simply not leaving comments like, 'Great, [this] video really changed my mind.'"[26]We have only engagement statistics to go by, and in that regard, we were able to observe that the videos can reach and engage the demographics in Jordan who are also vulnerable to being reached online by ISIS propaganda and recruitment efforts.
We will continue to expand our targeting campaigns, including in Jordan, and to drive further engagement on our newly created TheRealJihad.org website and seek support from those who may be willing to act as influencers and interact one- on- one with those who comment thereby magnifying the impact of our counter-narratives.[27]
Ardian Shajkovci, Ph.D.– is the Director of Research and a Senior Research Fellow at the International Center for the Study of Violent Extremism (ICSVE).  He has been collecting interviews with ISIS defectors and studying their trajectories into and out of terrorism as well as training key stakeholders in law enforcement, intelligence, educators, and other countering violent extremism professionals on the use of counter-narrative messaging materials produced by ICSVE both locally and internationally. He has also been studying the use of children as violent actors by groups such as ISIS and how to rehabilitate them. He has conducted fieldwork in Western Europe, the Balkans, Central Asia, Africa,  and the Middle East, mostly recently in Jordan and Iraq. He has presented at professional conferences and published on the topic of radicalization and terrorism. He holds a doctorate in Public Policy and Administration, with a focus on Homeland Security Policy, from Walden University. He obtained his M.A. degree in Public Policy and Administration from Northwestern University and a B.A. degree in International Relations and Diplomacy from Dominican University. He is also an adjunct professor teaching counterterrorism and CVE courses at Nichols College .
Endnotes:
[1]  Note that the actual metric of the organic and paid campaigns was recorded at 1.7 million views.
[1]Speckhard, A. (2017). " The jihad in Jordan: Drivers of radicalization into violent extremism in Jordan," International Center for the Study of Violent Extremism,available at http://www.icsve.org/research-reports/the-jihad-in-jordan-drivers-of-radicalization-into-violent-extremism-in-jordan/
[2]Lang, H., &  Al Wari, M. (2016). "The flow of foreign fighters to the Islamic State: Assessing the challenge and the response," Center for American Progress,  available at https://www.americanprogress.org/issues/security/reports/2016/03/17/133566/the-flow-of-foreign-fighters-to-the-islamic-state/; Speckhard, A. " The jihad in Jordan: Drivers of radicalization into violent extremism in Jordan."
[3]Huthaifa Azzam, former Free Syrian Army (FSA) fighter and Islamic ideologue, interviewed by Anne Speckhard, Amman, Jordan (November 3, 2016); Lister, C. (2016). " Profiling Jabhat al-Nusra," The Brookings, available at https://www.brookings.edu/wp-content/uploads/2016/07/iwr_20160728_profiling_nusra.pdf
[4]Weaver, A. M. (2016). " The short, violent life of Abu Musab al-Zarqawi," The Atlantic,available at https://www.theatlantic.com/magazine/archive/2006/07/the-short-violent-life-of-abu-musab-al-zarqawi/304983/
[5]Speckhard, A. " The jihad in Jordan: Drivers of radicalization into violent extremism in Jordan."
[6]Nakhleh, E. (2018). " Jordan: A kingdom of 'easy recruits" for ISIS and Al Qaeda," The Cipher Brief,available at https://www.thecipherbrief.com/column_article/jordan-kingdom-easy-recruits-isis-al-qaeda
[7]IRIS. (2016). " Jordan two-year scenario analysis (2016-2018): Deteriorating resilience & increasing vulnerabilities," available at http://www.iris-france.org/wp-content/uploads/2016/01/ENG-Observatoire-Prospective-Huma-JORDAN-01-2016.pdf
[8]McKernan, B. (2018). " Up to 30, 000 ISIS fighters remain in Iraq and Syria, says UN," Independent,available at https://www.independent.co.uk/news/world/middle-east/isis-fighters-iraq-syria-un-report-jihadis-raqqa-iraq-a8492736.html
[9]See also Thurston, A. (2018). " North Africa's jihadis," Wilson Center,available at https://www.wilsoncenter.org/article/north-africas-jihadis
[10]SANA. (2018). "Syria: ISIS holding children hostage," Human Rights Watch,available at https://www.hrw.org/news/2018/08/25/syria-isis-holding-children-hostage; Speckhard, A., & Shajkovci, A. (2018). " After a new massacre, charges that ISIS is operating with Assad and the Russians," Daily Beast,available at https://www.thedailybeast.com/how-assad-isis-and-the-russians-cooperated-to-carry-out-a-massacre?ref=author; Sly, L., & Salim, M. (2018). " ISIS is making a comeback in Iraq just months after Baghdad declared victory," Washington Post,available at https://www.washingtonpost.com/world/isis-is-making-a-comeback-in-iraq-less-than-a-year-after-baghdad-declared-victory/2018/07/17/9aac54a6-892c-11e8-9d59-dccc2c0cabcf_story.html?noredirect=on&utm_term=.f3e4b3d468be; Calamur, K. (2018). " ISIS never went away in Iraq," The Atlantic,available at  https://www.theatlantic.com/international/archive/2018/08/iraq-isis/569047/
[11]See Amal Clooney speech before UN member states on ISIS: https://www.independent.co.uk/news/world/americas/amal-clooney-speech-in-full-transcript-human-rights-lawyer-isis-iraq-speech-un-united-nations-a7622176.html
[12]Stephen, C. (2015). " Tourist desert Tunisia after June terror attack," The Guardian,available at https://www.theguardian.com/world/2015/sep/25/tourists-tunisia-june-terror-attack-economy-beach-hotel-sousse
[13]Sweis, R. R. (2016). " ISIS is said to claim responsibility for deadly attack in Jordan," New York Times, available at https://www.nytimes.com/2016/12/20/world/middleeast/jordan-attack-isis-karak.html
[14]The Jordan Times (2018). " Jordan foils major terror plot," available at http://jordantimes.com/news/local/jordan-foils-major-terror-plot
[15]Albawaba News. (2018)." After Al-Salt: Jordan Cannot fight terrorism with police and soldiers alone," available at https://www.albawaba.com/news/after-salt-jordan-cannot-fight-terrorism-police-and-soldiers-alone-1172954
[16]The Defense Post. (2018). " Foreign fighters continue to join ISIS in Syria, US joint Chiefs chair says," available at https://thedefensepost.com/2018/10/16/isis-foreign-fighters-travel-syria-dunford/
[17]Speckhard, A., & Shajkovci, Ardian (2018), "Focus group testing in Zarqa and Irbid." [Write up pending]. See also Fares, B., Speckhard, A., Shajkovci, A., & Sabaileh, A. (2017).
"Determining youth radicalization in Jordan," available at http://www.icsve.org/research-reports/determining-youth-radicalization-in-jordan/
[18]See for example, "Facebook most popular social media site in Jordan-report," available at http://www.jordantimes.com/news/local/facebook-most-popular-social-media-site-jordan-%E2%80%94-report
[20]Ghazal, M. (2016). " Facebook, WhatsApp overshadow Twitter in Jordan's social media sphere," available at http://www.jordantimes.com/news/local/facebook-whatsapp-overshadow-twitter-jordan%E2%80%99s-social-media-sphere
[21]See Internet World Stats, available at https://www.internetworldstats.com/stats5.htm
[22]In our research experience and consultations with DOD and other CVE entities engaged in counter-narrative production, we found that shorter videos tend to lead to more consumption and a higher retention rate among our target audience.
[23]Facebook Business. (2015). "Showing relevance scores for ads on Facebook," available at https://www.facebook.com/business/news/relevance-score
[24]Kilgore, A. (2018). " Fighting the terrorist threat online: New research can identify extremists online, even before they post dangerous content," INFORMS,available at https://www.informs.org/About-INFORMS/News-Room/Press-Releases/Fighting-the-terrorist-threat-online-New-research-can-identify-extremists-online-even-before-they-post-dangerous-content
[25]Albawaba News. (2018)." After Al-Salt: Jordan Cannot fight terrorism with police and soldiers alone."
[26]Woron, F. (2018). " Dubious claims of counter-narrative videos," Tech and Terrorism,available at https://www.counterextremism.com/blog/dubious-claims-counter-narrative-videos
first published in our partner ICSVE
UN Security Council: Taliban continues to patronize Central Asian Jihadists
On February 3, 2021, the UN Security Council published its twenty-seventh report on threats and challenges of global terrorist organizations such as ISIS and al Qaeda as well as and associated groups around the globe. The report drew a clear picture of proximity between Central Asian Salafi-Jihadi groups with the Taliban and al Qaeda, although they currently abstain from publicizing their mutually beneficial relationships.
The UN's monitoring team stated that "the security situation in Central Asia is influenced by developments in Afghanistan" and "success in the peace process (meaning Doha accord) would have a positive impact on five post-Soviet nations". In part, this is related to the fact that Uzbek Islamist groups have taken shelter in Afghanistan since the late 90s and are participating in the Taliban-led insurgency.
During this time, Central Asian Jihadi groups swore allegiance (bayat) to both the Taliban and alQaeda, joined the global jihad, and in 1999-2000 made several efforts to attack the densely populated Fergana Valley, sandwiched between Kyrgyzstan, Uzbekistan and Tajikistan.
Despite the Doha agreement with the U.S, the report of the UN Security Council monitoring team confirms that the Taliban still maintain close ties to Uzbek and Tajik Salafi-Jihadi movements. It may be recalled that according to the Doha accord, the Taliban was expected to sever ties with al Qaeda and other Muhajireen (foreign fighters) armed groups and ensure Afghan soil is not used for attacks on US interests. While on the other hand, Taliban leaders insist they do not have ties with any foreign armed group.
The UN monitoring group found little evidence of significant changes in relations between al Qaeda and the Taliban, and, accordingly, both maintain close ties to its' Central Asian subsidiaries. The report further notes that the «alQaeda assesses that its future in Afghanistan depends upon its close ties to the Taliban, as well as the success of Taliban military operations in the country».
The authors of the new UN report predicted that "success in the Afghan peace process would have a positive impact on Central Asia». Further, analysts of the UN monitoring body turned their emphasis on the activities of the Islamic Movement of Uzbekistan (IMU), one of the veterans of the Central Asian Salafi-jihad groups created in the Uzbek city of Namangan in the mid-1990s by the famous radical Islamist Tahir Yuldash. The UN Security Council's monitoring team estimates that the IMU's Afghan wing "consists of up to 700 people, including family members and approximately 70 Central Asians who left the Islamic State's Khorasan Province (ISIS-K) and joined IMU."
The monitoring team's report also highlighted the long-standing and strong links of two other Uzbek jihadist groups – Katibat Imam al-Bukhari (KIB) and the Islamic Jihad Group (IJG) – with the Taliban, who plays the role of ideological and military mentor for them. The report also noted that the "KIB has approximately 150 fighters, mostly in Badghis Province," while "IJG has approximately 100 fighters active in the northern Afghan provinces of Kunduz and Faryab under Taliban shelter and control".
The UN Security Council's monitoring team revealed some sort of conspiracy in the Taliban's relations with Central Asian Salafi-Jihadi groups after the conclusion of the US-Taliban agreement."The Taliban, which continues to deny the presence of foreign terrorist fighters in Afghanistan, has forbidden these [Uzbek and Tajik] groups from launching independent operations against the Afghan National Defence and Security Forces (ANDSF), and this has resulted in a reduction of their income", the Monitoring team notes.
According to the UN monitoring team's analysts, "the position of these groups has been further complicated by the killing of the IMU leader, Abdulaziz Yuldash, in Ghormach district, Faryab Province." It should be pointed out that the leader of the Uzbek militant group was killed during a special operation by the Afghan National Directorate of Security (NDS) Special Forces in the northern province of Faryab against the Taliban in November 2020.After neutralizing him, the Afghan Ministry of Defense stated that "Abdulaziz Yuldash had been involved in terrorist attacks and killing of Afghans in the northern provinces". Abdulaziz was the son of IMU founder and fabled Uzbek militant commander Tahir Yuldash who fought alongside the Taliban and had a close relationship with al Qaeda's leader Osama bin Laden. Tahir Yuldash was killed by a U.S. drone strike on August 27, 2009, in Pakistan's South Waziristan region, after which his two sons, Mohammad and Abdulaziz, continued their father's Jihadi legacy.
However, it must be stressed that the relationships between the Taliban and the Islamic Movement of Uzbekistan have not always been cloudless. The IMU was hit hard by the Taliban in late 2015 as punishment for its "betrayal" of the Taliban and al Qaeda when the then-leader of IMU Usman Ghazi, Tahir Yuldash's successor and his son-in-law, announced his allegiance (bayat) to the ISIS leader Abu Bakr al-Baghdadi. As punishment for this betrayal, in late 2015 the Taliban killed Usman Ghazi and more than 100 IMU members at a base in Zabul Province.
After the physical liquidation of the pro-ISIS "traitors", most of the Uzbek jihadists of IMU in Badakhshan,Faryab, Jowzjan, Helmand and Zabul returned to the Taliban's fold.In its eleventh report, dated May 27, 2020, the UN Security Council's Monitoring Team on Taliban Sanctions stated that "the IMU has not demonstrated any independent operational activity for some years and remains under the command and financial control of the Taliban" (see UN report, para. 85).Abdulaziz Yuldash's charisma, decisive character and the glorious name of his slain father helped him gather scattered IMU members around him and restore loyalty to the Taliban and al Qaeda again. But amid the rise of other Central Asian militant groups, the IMU is unable to regain its former glory as of the most powerful insurgent movements with a long history of Jihad.
So, the report of the UN Security Council's Monitoring Team clearly illustrated that the IMU considers Afghanistan as its permanent safe haven, relying on its long-standing and strong relationship with the Taliban leadership. Taliban's recent ban on Central Asian Islamist groups from conducting independent Jihadi operations against Afghan government forces is intended to disguise their presence in Afghanistan. Following the signing of the Doha Peace Agreement with Washington, the Taliban also banned Central Asian Salafi-Jihadi groups from posting photos, videos, and other information on social media indicating their close ties to the Taliban and al Qaeda.
For example, in April 2020, following the Doha deal, the leader of the KIB's Syrian wing Abu Yusuf Muhajir was forced to delete his poem congratulating the Taliban on its "victory over the US aggressors" in Afghanistan from his Telegram channel. Also in July 2020, after clear discontent and pressure of the Taliban, Abu Yusuf removed his second post on joint successful military operations of Uzbek jihadists with the Taliban against the Afghan army from his Telegram page.
Uzbek jihadists of the KIB have pledged allegiance (bayat) to the Taliban and jealously considered themselves, in comparison with other Central Asian groups, the most loyal allies of the Taliban. Indeed, the coat of arms and the official name of the group "Islamic Emirate of Afghanistan – Katibat Imam al-Bukhari" were taken over from the Taliban. In its reports, the UN Security Council's Monitoring team constantly emphasized that KIB, a splinter of the former Islamic Movement of Uzbekistan, "participates actively in hostilities against Afghan government forces under the leadership of the Taliban."In that way, KIB portrays itself as part of the "Islamic Emirate of Afghanistan", the official name of Afghanistan in 1996-2001 under the Taliban regime.
The UN Security Council's report also stated that Central Asian groups IMU, KIB and IJG have faced financial difficulties due to the Taliban's ban on independent attacks and raids on the territory controlled by the Afghan government."The Taliban, which continues to deny the presence of foreign terrorist fighters in Afghanistan, has forbidden these [Central Asian] groups from launching independent operations against ANDSF, and this has resulted in a reduction of their income" the report reads.
According to the UN's monitoring team, "financial support from Uzbek groups in the Syrian Arab Republic to their Afghan branches has declined."This happened "because of the feud between HTS (Hayat Tahrir al-Sham) and HAD (Hurras al-Din) over the leadership in Idlib Province and control over foreign terrorist fighters, including Central Asians", the report said.
The UN's monitoring team also detailed an incident with the former KTJ leader Abu Saloh al-Uzbeki, who suffered because of his staunch loyalty to al Qaeda.We analyzed in detail the causes and consequences of the scandal around him, which alarmed the Salafi circles of the post-Soviet countries leading Jihad in Syria and Afghanistan."The KTJ founder Abu Saloh, who had initiated online propaganda in favour of HAD, was detained by HTS and accused of stealing money belonging to HTS fighters," the report reads.The fate of the famous ideologue of global jihad Abu Saloh, who challenged the powerful HTS, is still unknown. But his supporters on social media daily spread his religious audio and video messages inspiring the Fergana Valley's youth to holly jihad.
Conclusion
Thus, the UN Security Council's latest report once again refutes the Taliban's assertion that al Qaeda and its Central Asian Salafi-Jihadi subsidiaries are not present in Afghanistan. Today, the Taliban, which gives the appearance of compliance with the Doha deal, is trying to put "diplomatic pressure" on the US that its military forces to leave the country by May 1.In unison with the Taliban, the Central Asian jihadists on their Telegram pages "threaten" the West that after the expiration of the "peace accord" the whole world will turn upside down for the enemies of Allah in Afghanistan.
The Biden administration is facing an extraordinarily tough challenge, which poses a question of how to achieve a real severing of ties between al Qaeda and the Taliban, as stipulated in the Doha Agreement?
It is common knowledge that bayat (pledge of allegiance) in Islam has a deep sacred Quranic value, the meaning of which boils down to giving an oath of allegiance to Allah Almighty and His prophet Muhammad. Therefore, from an Islamic perspective, it is difficult to achieve the abolition of the al Qaeda's bayat to the Taliban, and to sever their ties with the help of external pressure from their infidel "common enemies".
The Taliban signed the Doha Agreement pursuing only two goals: to achieve the withdrawal of the U.S. military troop from the country and to restore the Islamic Emirate of Afghanistan, with its emir, Mullah Haibatullah Akhunzadaas the leader. Consequently, the Taliban pretend to be extending an olive branch to the US with one hand, while with the other covering and defending al Qaeda and Central Asian Salafi-Jihadi groups, keeping up its offensive all across Afghanistan.
Hybrid Warfare Against Pakistan: Challenges and Response
The term 'hybrid warfare' entered the strategic lexicon in the early 21st century despite having been practiced in various forms for a long time. It is defined as a blend of both kinetic and non-kinetic options to offset conventional power dynamics. Hybrid warfare includes extensive use of tools like spreading disinformation, propaganda, economic coercion, backing proxy militia and cyber-attacks to achieve strategic objectives. In modern times, owing to the exponentially high cost of men and material used in traditional warfare, not only the great powers but various middle powers engage in hybrid warfare in order to destabilize, demoralize and disintegrate their core adversaries.
The advancement in technology over the 21st century encourages the blending of the different modes of warfare making hybrid warfare a practical option for meeting political objectives. The aspects of ambiguity and deniability that accompany hybrid warfare, make it an attractive option for states to exercise subtle power – they do not have to fear attribution and retribution. Hybrid warfare has become more popular because of the issue pertaining to major wars. The arrival of nuclear weapons in the 20th century even to India and Pakistan, and the different major wars have made conventional warfare much riskier. The consequences of the major wars have led to a transformation in how these wars are viewed. States that want to exert their influence have found other means to do so. There is an on-going debate in the UN about the serious consequences of the internet that can be constituted as acts of war. Its warfare without any direct violence.
Pakistan's arch enemy, India, has constantly been waging hybrid warfare against Pakistan since partition but it has been recently expedited with increased funding, training of a separatist militia, through economic subversion by politicizing international bodies such as FATF and carrying out diplomatic sabotage in the form of disinformation campaigns disclosure by EU Disinfo Lab. Though the decision was motivated by the political objective of placing Pakistan on the grey list, India's hybrid warfare against Pakistan jeopardizes South Asia's stability.
India's main objective when it comes to hybrid warfare against Pakistan is it to keep Pakistan politically and economically unstable. This helps achieve certain other goals like preventing the rise of Pakistan's power in Kashmir and pressuring Pakistan to settle on India's terms in issues like Siachen and Sir Creek. India has tried to employ numerous tools to wage this warfare against Pakistan at the different levels.
India is trying to build a narrative, especially among Indian Muslims and Kashmiris that Pakistan is a failed or failing state and the partition of the Indian sub-continent was huge mistake. They are also generating the idea that the Indian Muslims are far superior to the Pakistanis and even the Bangladeshis. The hybrid warfare against Pakistan also has its internal dynamics, as it is very much part and parcel of India's domestic politics particularly around elections. Even the Hindutva intoxicated BJP came to power by employing this strategy. India has also given rise to the narrative that she always tried to build good relations but the Pakistani military does not let the relations normalize. Also, it is the Pakistan Army, which is not allowing a solution to the Kashmir dispute because when Pakistan and India were engaged in backchannel diplomacy to work out a solution on the basis of President Musharraf's four-point formula, it was the Pakistan Army which conducted, supported and funded the Mumbai attack of 2008. Thus, the Pakistan Army is portrayed as a major problem when it comes to Pakistan. It is also being projected that Pakistan's defense expenditure is illogical as it needs to invest more in its development rather than the armed forces to defend itself against India. India is also exploiting the fault lines of Pakistan – Baluchistan and CPEC. Pakistan is also blamed for not allowing regional peace and integration. India links Pakistan to the Taliban at international level. Certainly, India's main aim is to weaken the social contract of Pakistan by creating restlessness, divisions and instability within the country.
Pakistan needs a well calibrated strategy in how to counter India's move at every platform. Therefore, it is the need of the hour to understand the nature of hybrid warfare while concentrating on Pakistan's social and political harmony. More importantly, we need to realize the potential of CPEC. There must be good governance based on deliverance to overcome the vulnerabilities. There is no denying the fact that this is an era of multilateralism, but multilateral approach works well when there are healthy bilateral relations. While it is good to host conferences and seminars, there is a need for more practical action. We live in world were information spreads quickly. Hence, we need a counternarrative to India's narrative of 'talks and terrorism cannot go side by side' but unfortunately Pakistan always acts in an apologetic manner. The media can potentially be the face of any state but in the case of Pakistan, the media does not care and there is no policy-based discussion between the media and the government. Also, Pakistan does not have enough English news channels to portray the positive image of Pakistan. Furthermore, every part of Pakistani society including the media, the civil society and academia should collectively respond to India's hybrid warfare against Pakistan. For all of this to be successful, Pakistan's immune system must be protected through socio-political harmony and improved governance. Last but not the least, India may not be able to sustain its economic lure for long, therefore, India must stop this hybrid warfare against Pakistan, and resume diplomatic activities for stability and prosperity of the region.
How Putin's Russia is Exploiting Jihadists Against pro-Navalny Protesters?
Who is Putin's terrorist: Navalny or Jihadist?
Russia's strongman Vladimir Putin is considering using old tactics to stem the growing wave of nationwide protests in support of his fiercest critic, popular opposition leader Alexei Navalny. This tactic was developed in the late 90s by the KGB ideologists and successfully applied in order to bring to power Vladimir Putin, who is ruling the country with an iron hand longer than all his Soviet predecessors except Joseph Stalin. The tactical skills of the Putin's policy architects were aiming to frighten Russian citizens by Islamist terrorism and Chechen separatism and unite patriotic and nationalist forces around a new leader capable of challenging the West.
Thus, when the nationwide protests in support of Navalny from Yakutia to Kaliningrad became the most serious challenge, the Kremlin began to trumpet the threat of Islamist extremists and international terrorists. This time, the Putin regime is intimidating protesters with impending terrorist attacks of Central Asian and Caucasian jihadists and their Syrian parent organization, Hayat Tahrir al-Sham (HTS).
On the eve of the next nationwide protests on February 14, the Prosecutor General's Office, the Investigative Committee and the Ministry of Internal Affairs of the Russia warned of the inadmissibility of calls to participate in an unsanctioned rally. Russian state news agencies RIA Novosti and TASS have disseminated information that the most powerful Sunni militant faction of HTS in northern Syria is preparing a series of lone-wolf attacks during the upcoming mass street protests of Navalny's supporters in various Russian cities. In doing so, however, the pro-Kremlin media cited its undisclosed law enforcement sources and ultimately spread merely conspiracy theories.
According to anonymous sources of Russian security services, HTS-backed Uzbek Jihadi battalion Katibat Tawhid wal Jihad(KTJ), Chechen militant groups Ajnad al-Kavkaz (AK) and Jaysh al-Muhajirin wal-Ansar (JMA) are planning to carry out explosions and attack protesters. To achieve these purposes, terrorist groups allegedly recruited Russian citizens and Central Asian migrants, who expect their leaders' commands.
The Putin regime faced the most serious challenge when anti-government protests took place across the Russia in support Navalny in recent weeks. As is known, in mid-January, Navalny returned to the country after recovering from a chemical Novichok poisoning that nearly took his life and was immediately detained and later jailed for alleged parole violations. The robust Putin regime first demonstrated its grave alarm when tens of thousands pro-Navalny protesters demanded his resignation in more than 100 cities and towns, chanting Putin as a 'thief'. Police detained more than 11,000 people at what they say were unsanctioned protests that the Moscow condemned as illegal and dangerous.
Alexei Navalny's political creativity and tactical skill inspired Russian liberal youth weary with the corruption-plagued political order presided over by Putin. Fierce clashes between protesters and riot police during the mass rallies indicate that a new generation is not afraid of arrests and the repressive state machine. And to stop the pace of marathon confrontation with the opposition, Putin resorted to his long-standing KGB tactics, intimidating society with possible terrorist attacks and explosions by Islamists.
Will Uzbek and Chechen Jihadists hit pro-Navalny Protesters?
But the fact is, it's not the first time Putin's Russia has intimidated society with possible terror attacks by Islamist terrorists and Chechen separatists to achieve political goals. During the transition of power from Boris Yeltsin to Vladimir Putin at the end of the second millennium, Kremlin ideologists successfully tested anti-Islamist tactics to overcome the challenges of the political opposition. The ideologists of Putin's election campaign created his image as a decisive and strong leader, the one who can defeat Islamist terrorism, Chechen separatism and preserve the integrity of Great Russia. His image as the only savior of the Russian Empire was accompanied by radio and television spots and news about the atrocities of Chechen militants and their beheading of Russian soldiers.
Meanwhile, there is a conspiracy theory in Russian political circles that the powerful FSB orchestrated apartment bombings in the Russian cities of Buinaksk, Moscow and Volgodonsk in 1999 to boost Putin's approval rating aiming to ensure his victory in the presidential elections. As a result of these "terrorist attacks", 307 people were killed, more than 1,700 people were injured. Russian officials concluded that there was a "Chechen trail" in the bombings, but no proof of their involvement was adduced. Many still doubt the results of the investigation and consider Putin to be the culprit of this tragedy.
That's when Putin uttered his famous phrase: "We will pursue the [Islamist] terrorists everywhere. If they are in an airport, we'll kill them there. If we catch them in the toilet, we'll exterminate them in the toilet." Many still believe that the apartment bombings and the FSB's tactic against Islamist extremists catapulted Putin into the presidency. Putin soon launched a second war in Chechnya and emerged victorious in the intra-Kremlin struggle. His ratings soared. He met with huge approval in a society weary from the economic collapse, corruption and crime of the Yeltsin era.
Usually people prefer to keep quiet about this tragedy. Russian political figures Sergei Yushenkov, Yuri Shchekochikhin, Anna Politkovskaya, Alexander Litvinenko, and Boris Berezovsky worked to unravel the mystery of apartment bombings. But all of them were brutally murdered under mysterious circumstances. Ultimately, the Kremlin's tactics to combat Islamist terrorists not only helped to rocket Putin to the political Olympus, but also increased Islamophobia, nationalism and chauvinism in Russian society.
Today, even 22 years after Putin came to power, the Kremlin's ideologists have begun to intimidate Russia's liberal society with likely Islamist terrorist attacks again as the nationwide protests seriously threaten his regime. This illustrates the regime exhaustion and the lack of confidence in face of the strategic sophistication of Navalny's team.
So far, neither HTS, nor Central Asian and North Caucasian Salafi-Jihadi groups have officially responded to the FSB on the plotting of terrorist attacks in Russian cities during opposition rallies. However, in encrypted Telegram chats, Uzbek and Chechen jihadists actively discussed the "leak information".
Thus, one of the KTJ's followers on Telegram under the name Al Hijrat said in Uzbek: "Kafir Putin frightens his people with the just sword of Allah.But the people of the blessed land of Sham know that he himself is the main terrorist. Russian infidels and Putin's Nusayri puppy (Alawites regime of Bashar al-Assad) bomb Greater Idlib to destroy Ahlus Sunnah wal Jamaah. Executioners will have to hold a harsh response before the Almighty for their crimes."
A pro-Jihadi chat "Inspire" in Telegram wrote in Russian: "the information about the impending attacks by Ajnad al-Kavkaz is fake. The authorities are trying to hold Russia's awakening people from mass protests against Putin's criminal group. To intimidate civilians, the Russian siloviki (FSB) can and are ready to commit terrorist acts, blaming HTS for this, which are not interested in what is happening there in Russia. The Putinists have a lot of experience in killing their own citizens and blowing up their houses." In this message, Chechen militants indirectly protect HTS from accusations by pro-Kremlin media on impending terrorist attacks in Russian cities during opposition protests. This is no coincidence, since Ajnad al Kavkaz is known for its close ties with HTS.
On Telegram channel, some Russian-speaking jihadists from the post-Soviet space mocked at the 'leaked information', some expressed their anger against the "Russian occupants" in Sham, some advised protesters to be vigilant before the FSB provocation. A pro-Jihadi chat Icharkhoin Telegram recommended Muslims of Caucasus be ready for new repressions of Russian infidels and local Murtad (apostate), because after the bombings of houses in Volgodonsk, Putin started the 2-Chechen war and took away the independence of Ichkeria. The Telegram chat "Muhajireen" says that the Kremlin is preparing for a harsh suppression of the mass protests.
It is not the first time the Russian authorities have accused Central Asian and North Caucasian Jihadi networks of organizing terrorist act. On April 3, 2017, the Russian FSB blamed KTJ for the bombing on a subway train in St. Petersburg that killed 16 people and injured 67 others. On October 15, 2020, the FSB once again accused the Uzbek KTJ militants of preparing subversive and terrorist acts in Russian cities of Moscow, St. Petersburg, Ufa, Maikop and Volgograd. In a statement, the intelligence services claimed that during the counter-terrorist operation, they prevented explosions and eliminated two members of KTJ. Then FSB distributed photos and videos of firearms, ammunition, IED's chemical components, and religious literature seized during the operation.
On October 16, 2020, KTJ in its statement denied the Russian authorities' accusation in these attacks. The Uzbek militant group stated that "according the Hayat Tahrir al-Sham's policy, our activities are limited to the territory of Sham, and we do not conduct jihadi acts outside of it." Further, KTJ assured via its Telegram channel that it "does not have its cells in Russia and is not involved in organizing terrorist acts there."
Jihadi factor of Russian democracy
The Russian authorities often make thunderous statements about plotting terrorist attacks by "international terrorist groups" and how siloviki (FSB) successfully prevented its. This time, trumpeting about terrorist plots by HTS and its foreign subsidiaries during mass protests in various Russian cities, Moscow hoped to hit two birds with one stone. First, the Kremlin hopes that alarm on terrorist attacks could become a cold shower for Navalny's supporters, as a result of which the activity of protesters will subside and the scale of the rallies will decrease. Second, by accusing HTS of plotting terrorist attacks, Russia is trying to justify its bloody bombing in northern Syria before the international community.
However, experts on jihadism and political Islam were skeptical about accusations of HTS for plotting terrorist attacks in Russia.HTS, Syria's most powerful rebel group, is trying to implement a new strategy to transform itself from a global jihadist outlook into a local "moderate national liberation movement". Today its new agenda is entirely dedicated to Syria and the Syrian local Sunni community. Within this new strategy, HTS severely restricted external attacks by its subsidiaries – Central Asian and North Caucasian Salafi-Jihadi groups –KTJ, AK and JMA. Consequently, HTS, which holds the last major rebel bastion in Idlib province and backs the local Salvation Government, is focused only on the internal Syrian jihad than organizing external terrorist attacks.
HTS emir Abu Mohammed al-Julani is well aware that any terrorist attacks in Russia could place his group among the global terrorist organizations, such as ISIS and al Qaeda, from which he decisively disavowed. HTS pursues a pragmatic approach to the political context, and its external attacks outside of Syria could undermine its fragile legacy, which Julani has achieved with great difficulty.
According to the new strategy, HTS has excluded Central Asian and local hardliners from its ranks. Those jihadists who did not want to submit to its new policy, such as former KTJ emir Abu Saloh al-Uzbeki and HTS Shura Council member Abu Malek al-Talli, were arrested or taken out of the Syrian jihad zone. Given the ability of Hayat Tahrir al-Sham to pressure Russian-speaking militant groups to abandon its global jihadist ambitions, it can be concluded that the Russian FSB's accusation against HTS raises many questions.
In conclusion, the Russian authorities alert about Islamists terrorist attacks during pro-Navalny protests is aimed at an internal audience and pursues exclusively domestic political goals. And these goals are clear as plain as the nose on the face. Using these methods, the Kremlin wants to stop the turbulent development of mass protests and divert the attention of people from the Navalny factor. If they succeed, the authorities will take time out to gather strength for the parliamentary elections in the fall of 2021.But if the wave of protests grows ever stronger and threatens Putin's regime, then a repetition of the 1999 scenario is quite possible. As then, radical Islamism and terrorism can become a starting point for strengthening authoritarianism in Russia.