Fighting ISIS in the Digital Space in Jordan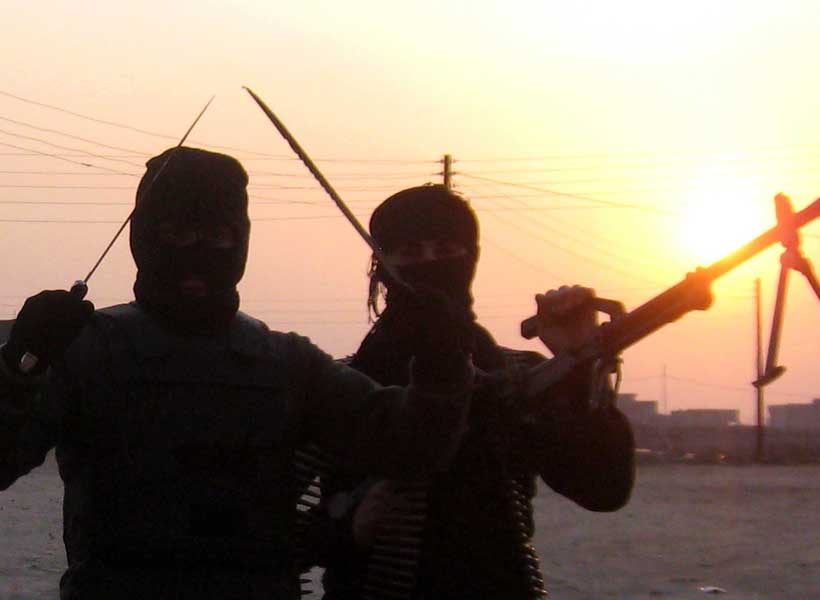 Authors: Anne Speckhard & Ardian Shajkovci
With estimates of 3000 foreign fighters traveling to Syria and Iraq, Jordan had the highest per capita number of foreign fighters. In addition to Abu Musab Zarqawi having been the leader of al Qaeda in Iraq, Jordanians also rose to leadership positions in ISIS. Given the continued online recruitment of Jordanians by ISIS, the International Center for the Study of Violent Extremism (ICSVE) ran two Facebook Awareness Campaigns in Jordan using ICSVE's Breaking the ISIS Brand Counter Narrative videos. Between the campaign and organic activities, one of the counter narrative videos received over 1.7 million views. 
Introduction –ISIS and Militant Jihadi Terrorist Recruitment in Jordan
Since the onset of the Syrian conflict in 2011, it is estimated that upwards of 40,000 foreign fighters joined Sunni militant groups such as ISIS and al Nusra in Iraq and Syria. Approximately 11,000 of the estimated 40, 000 are believed to be from the Middle East, with countries such as Jordan, Saudi Arabia, and Tunisia supplying the vast majority of foreign fighters. While estimates differ, Jordan has seen nearly 3,000 men and women join ISIS and other Sunni militant groups in Iraq and Syria over the past years, together with Tunisians and Saudis, rounding out the list of top sources of foreign fighters.[1]According to some estimates, Jordan is ranked as either the first or the second country in the world with the highest number of foreign fighters, on a per capita basis, in the Syrian and the Iraq conflict.[2]Jordanians who joined Jabhat al Nusra the local Syrian arm of al-Qaeda, and later ISIS, often held leadership positions in these groups, advocating for militant jihadi terrorism in the region.[3]In fact, in the first iteration of ISIS, Abu Musab Zarqawi, a Jordanian-born jihadist militant who led al-Qaeda in Iraq, hailed from Zarqa, Jordan.[4]
The drivers of radicalization to violent extremism in Jordan are many. Beginning with a decades-long history of violent extremist and terrorist movements operating in Jordan, and involving Jordanians, alongside the destabilizing and radicalizing factors occurring in the region and globally, once relatively peaceful Jordan has absorbed both its share of terrorist attacks and a growing hub of terrorist groups and their ideologies, with al-Nusra and ISIS operating in Syria and Iraq at its current center. Moreover, the repeated influx of refugees from neighboring conflicts, economic and governance challenges, and Salafi influences migrating into Jordan have all combined to create vulnerabilities and motivations on a psychosocial level that have ideological resonance to terrorist recruitment inside Jordan.[5]Despite the volatile conditions, Jordanian leadership has managed to maintain political stability in the country, and is one of the trusted U.S. and coalition partners against ISIS and the so-called Islamic State. Jordan, however, remains a country of 'easy recruits' for terrorist groups like ISIS and al-Qaeda,[6]especially when considering the proximity of the battlegrounds in Syria and Iraq.[7]
Recent Changes in ISIS since its Territorial Defeat
While ISIS has lost most of the territory it once held in Iraq, and much of Syria, some 11,000 ISIS cadres are still believed to be active and operating in Iraq and Syria, though recent research indicates that numbers may actually be upwards of 30, 000.[8]Likewise, ISIS remains a formidable terrorist organization with a brand and dream of creating an Islamic State Caliphate and has also proven itself capable of spreading itself beyond its original territory, namely with ISIS affiliates continuing to recruit for, and control, territories in countries such as Libya, Afghanistan, Egypt, and Algeria.[9]
In addition to kidnappings and insurgent and clandestine type activities in Iraq and Syria,[10]the group also remains focused on orchestrating, inspiring, and carrying out external attacks, which, in part, are carried out to demonstrate the group's resilience as well as debunk claims and predictions of the group's ultimate demise. ISIS has inspired or carried out attacks in more than 31 countries that have killed more than 2,000 people outside of Syria and Iraq.[11]For instance, in 2015, ISIS supporters and admirers, inspired by ISIS social media propaganda, were able to carry out one of the deadliest terrorist attacks in the history of modern Tunisia.[12]
Recent militant jihadi activities in Jordan have also given cause for serious concern. In 2016, ISIS terrorists attacked Karak Castle, a popular tourist destination in Jordan, killing 10 and injuring 34. [13]In January 2018, Jordan's General Intelligence Department (GID) reported to have prevented a major terrorist plot by ISIS involving 17 suspects. Potential targets included civilian, military, and religious facilities.[14]More recently, on August 10th, 2018, a police sergeant was killed in al-Fuheis when a police patrol car was blown up during a music festival in the town. The law enforcement managed to trace the attackers to a house in the city of Salt where they engaged in a shootout with police and ultimately exploded their bomb-rigged hideout rather than be arrested. The attackers were Jordanians. Their affiliation to any known terrorist group remains undisclosed,[15]though some experts in Jordan suggest they were either inspired or directed by ISIS. These represent only a short list of the many terrorist attacks involving Jordan.
Internet Recruiting & Terrorist Activity in Jordan
Compared to other militant jihadist groups, ISIS' strengths lie in its ability to maximize its reach by betting on innovation and exploiting social media platforms. Its mastery of modern digital tools has enabled it to support its war and state-building efforts during the time it held and controlled significant swaths of territories in Iraq and Syria. Today, given its significant territorial loses, it continues to rely on social media to enable, direct, and inspire terrorist attacks worldwide. The same is now also being used to encourage and facilitate travel to other territories it controls—even still successfully attracting upwards of 100 foreign fighters per month to come to Syria and Iraq while in territorial retreat.[16]ISIS' propaganda production arm is no longer as prolific, yet the group continues to successfully use the Internet to recruit and orchestrate terrorist attacks. In this regard, the military defeat of ISIS and the so-called Islamic State should not reduce the need and the urgency to counter the online appeal of ISIS and similar violent extremist groups.
In focus testing the International Center for the Study of Violent Extremism's (ICSVE) Breaking the ISIS Brand Counter Narrative videos in Zarqa and Irbid in 2016 and 2017, respectively, with high school and college-age youth (n=54), we found that ISIS still manages to reach out to youth and attempt to attract them into the group. In fact, in the absence of adequate support and resources, many among the youth we spoke to shared how they often turn to the Internet to find answers regarding the claims made by groups like ISIS.[17]For instance, some noted, "If I say I'm bored on Facebook, they [ISIS recruiters] contact me." Others pointed out how the ISIS recruiters know Islamic scriptures and hadithsbetter than those they are recruiting. Some commented how their parents, teachers, and imams were not open to discussing such topics, specifically, "No one wants to talk to us about these things.  They are all worried about the GID." As a result, the youth we spoke to were both vulnerable to ISIS recruitment due to their Internet activities and for searching answers on the Internet to refute their claims.
Fighting ISIS on Facebook in Jordan
In December of 2017 and July of 2018, respectively, the International Center for the Study of Violent Extremism (ICSVE) responded to such concerns in Jordan by promoting two ICSVE-produced counter narrative videos from its Breaking the ISIS Brand Counter Narrative Projectto learn if it was possible to raise public awareness in the vulnerable age group to ISIS recruitment in Jordan and also disrupt ISIS' online and face-to-face recruitment occurring in social media platforms like Facebook by using video clips produced from interviews of ISIS insiders denouncing the group. (While a full discussion of the ICSVE Breaking the ISIS Brand Counter Narrativevideos is not possible in this limited space, more information about the project can be found here.)
The two ICSVE counter narrative videos that were used in the campaign were Promises of ad-Dawlah to Womenand Rewards of Joining the Islamic State. The former features Laura Passoni, a Belgium woman who left Belgium with her son to join ISIS in Syria after being jilted by her partner. The latter features thirty-three-year old Abu Ghazwan, an Iraqi who, by joining ISIS, hoped to restore rights and dominance to Iraqi Sunnis. In the video, he discusses his involvement with ISIS, namely his role in placing bombs and attacking the enemies of the group. Both ISIS speakers denounce ISIS as un-Islamic, corrupt, and overly brutal, and express their deep regret over ever joining.
The two public safety awareness campaigns in Jordan were run by using Facebook ads. The month-long campaigns served to raise awareness about the dangers of joining violent extremist groups like ISIS as well as to drive online engagement among the citizens of Jordan over Facebook.  Facebook was the digital platform of choice as it remains a popular social media communication platform in Jordan. ICSVE research in Jordan also suggested the need to focus on Facebook, as many vulnerable youth have and continue to be contacted by ISIS via Facebook.
According to a 2016 study, around 93 % of Internet users in Jordan use social networks, with Facebook and WhatsApp representing the most used social media platforms. [18]
According to Arab Social Media Report, 89 % of the internet users in Jordan prefer Facebook (5,300, 000), 71 % WhatsApp, 66% YouTube, 34 % Instagram, and 33% Twitter (See below for a breakdown).
[20]
Middle East Internet Users, Population and Facebook Statistics
Country
Pop. (2018 Est.)
Users in Dec/2000
Internet Usage Dec-31-2017
% Pop. (Penetration)
Internet % users
Facebook

Dec-31-2017

Bahrain
1, 566, 993
40,000
1,535,653
98.0%
1.0 %
1,100,000
Iran
82, 011, 735
250,000
56,700,000
69.1 %
34.6 %
40,000,000
Iraq
39,339,753
12,500
19,000,000
48.3 %
11.6 %
17,000,000
Israel
8, 452, 841
1,270, 000
6, 740, 287
79.7 %
4.1 %
5, 800, 000
Jordan
9,903,802
127, 300
8,700, 000
87.8 %
5.3 %
5,300, 000
Kuwait
4, 197, 128
150,000
4, 104, 347
97.8 %
2.5 %
3, 100, 000
Lebanon
6, 093, 509
300, 000
5, 546, 494
91.0 %
3.4 %
3, 600, 000
Oman
4, 829, 946
90,000
3, 310, 260
68.5 %
2.0 %
2, 630, 000
Palestine
5, 052, 776
35,000
3, 055, 088
60.5 %
1.9 %
1, 700, 000
Qatar
2, 694, 849
30, 000
2, 644, 580
98.1 %
1.6 %
2, 300, 000
Saudi Arabia
33, 554, 343
200, 000
30, 257, 715
90.2 %
18.4%
18,000,000
Syria
18, 284, 407
30,000
6, 625, 631
33.0 %
3.7 %
4, 900,000
UAE
9, 541, 615
735,000
9, 385, 420
98.4 %
5.7 %
8, 700, 000
Yemen
28, 915, 284
15,000
7, 031, 784
24. 3 %
4.3 %
2, 352,942
Total
254,438,981
3, 284,800
164,037,259
64.5 %
100 %
116, 482,942
Source: Internet World Stats[21]
 Results of the Jordanian Facebook Public Awareness Campaigns
Video: Promises of ad-Dawlah to Women Campaign (Run Dec 7 to Dec 31, 2017)
Geographic and Demographic Reach:
In terms of geographic breakdown, our first campaign targeted the following areas in Jordan: Balqa Governorate, Ma'an Governorate, Mafraq Governorate, Zarqa Governorate, Irbid Governorate, Amman Governorate, Ajloun Governorate, Jerash Governorate, and Madaba Governorate. Our sample targeted some of the areas considered as hotbeds of radicalization in Jordan, namely Ma'an, Zarqa, and Irbid Governorates. Amman (538, 826), Irbid (117, 364), and Zarqa (46, 203) governorates achieved the highest reach. Seventy percent of the reached population is male and 30 percent female (See figure 1 for demographic and reach breakdown across two genders).
Table A contains a breakdown of video views by age group and the area targeted and serves to demonstrate reach in the relevant age categories in areas considered as the hotbeds of extremism, namely in Salt, Irbid and Zarqa.
Video Views:
Table B presents data on how much our video content was watched. The campaign generated a total reach of 797, 866, while also leading to 1, 456, 872 impressions and close to 869, 472 video views (See Table B).[1]
Table B presents data on how much our video content was watched. There is a total of 869, 472 video views at 3%, 10 %, 25% (89, 733), 50 % (74, 742), 75% (54,220), 95% (38, 545) and 100 % (8, 924) video watches. As the data indicate, there are a total of 266,164 clicked-to-play shared among 25%, 50%, 75 %, 95%, and 100 % recorded watches. Note, however, that the percentages include those who watched the full length of the video and those who skipped to the end of the video.
The video average watch time is 0:19, calculated as the video total watch time/total number of video plays (this includes replays). This number highlights the potential usefulness of making shortened versions of the videos for complementary ads, as some viewers will only watch very short videos. They may click through ashort version and, once hooked by it,  watch the longer version.[22]However, the fact that thousands did watch the entire video may indicate that some will be hooked by the content, while others less so.
The impression score in Table B indicates the total number of times our content was displayed, regardless of whether clicked or not. In other words, the score indicates the number of times our reached target base has been exposed to our video content. The higher the impression score, the more indicative that people are seeing our content, that they are becoming more exposed to our content, and that they are sharing our content.
The impression frequency of 1.83 (Impression/Reach) indicates the average number of times each individual has seen our ad over the period of thirty days. That said, because Facebook ad frequency indicates an average score, in practice, this means that some among our target audience might have been reached a number of times while others only once. Campaigns with high reach naturally have lower frequency rate. Moreover, the relatively low frequency rate of 1.83 suggests that we are not oversaturating out target audience with our content.
The campaign generated  a relevance score of  7, calculated on a 1-10 scale. The higher the relevance score, the better in terms of how our audience is responding to our ad. Facebook calculates the relevance score "based on the positive and negative feedback we expect an ad to receive from its target audience."[23]It is calculated based on a number of factors, such as the positive vs. negative feedback it is expected to receive. For instance, video views, shares, and likes represent positive indicators. Conversely, the number of times our ad is hidden, or when someone clicks " I don't want to see this" our ad, represent negative indicators. Five hundred impressions need to be received before a relevance score is generated. This Facebook ad metric is useful to better identify our target audiences and use it for our campaign optimization. That said, the relevance score is used to measure relevance of a campaign and not the quality of the campaign. Put differently,  it is generated based on interaction and interest in our campaign. The relatively high relevance score suggests that the ads are generating  audience engagement.
Post Reactions:
The Facebook ad also led to a total of 4, 398 post reactions (e.g. Like, love, haha, wow, sad, and angry), comments and shares. For instance, there are 3, 487 post likes, 261 love, and 147 sad reactions. In addition, there are a total of 168 comments and 169 post shares.
Video: Rewards of Islamic State Campaign (run from July 15 to August 15, 2018)
Geographic and Demographic Reach:
The July 2018 campaign  targeted the following areas in Jordan: Balqa Governorate, Ma'an Governorate, Karak Governorate, Mafraq Governorate, Tafilah Governorate, Zarqa Governorate, Irbid Governorate, Amman Governorate, Ajloun Governorate, Jerash Governorate, Aqaba Governorate, and Madaba Governorate. Our sample targeted some of the areas considered as hotbeds of radicalization in Jordan, namely Ma'an, Zarqa, and Irbid Governorates. Amman (35, 136), Irbid (5, 792), and Zarqa (2,496) governorates achieved the highest reach. Ninety-six percent of the reached population is male and four percent female (See figure 2 for demographic and reach breakdown across two genders).
Video Views:
This campaign generated a total reach of 48, 432, while also leading to 74, 875 impressions and close to 38, 584 video views. The video views are calculated at  3%, 10 %, 25%, 50 %, 75%, 95%, and 100 % video views (see Table C)
The Facebook ad led to a total of 214 post reactions, (e.g. Like, love, haha, wow, sad, and angry), 45 post comments, and 7 post shares (See Table C). The video average watch time is 0:57, calculated as the video total watch time/total number of video plays (this includes replays). The campaign generated a relevance score of 10, calculated on a 1-10 scale.
Comments for both Campaigns
As discussed above, the videos generated hundreds of comments related to ISIS, the message, and the messaging strategy applied to our counter-narratives. While there were many supportive comments, there were also those attempting to discredit ICSVE's videos, claiming they were fake, that the defectors were lying, and that they are used to distort Islam. Arguably, some such comments may have been made by innocent individuals who felt the need to defend their religion, which they may have perceived to be under attack in the video clips. Moreover, the comments might also have been from ISIS supporters and recruiters trying to discredit the anti-ISIS messaging contained in the videos.  See sample comments below.
 "Supportive Category"—comments in support of the video, its message against ISIS, the characters in the video, or the campaign in general. 
"It's called Daesh, not an Islamic State. It is a sect that does not provide the religion of Islam. Its purpose is to distort Islam, even if you look at Islam from the Holy Quran"—Promises of ad-Dawlah
"A really painful reality"—Promises of ad-Dawlah  "She was deceived by these scoundrels because of her bad mental state at the time. But the main reason behind what happened with her was to follow one person and believe what he says without comprehensive knowledge. She was also naive and believed that she will find paradise in the world…The terrorist organization called Daesh is only an extremist group that claims Islam and is in reality expanding geographically and militarily by using naïve ones like this woman…It is very painful to find such criminals who distort the image of Islam in the eyes of  people"—Promises of ad-Dawlah).  "The truest word Laura has said is that they are not Muslims" –Promises of ad-Dawlah.
" This isn't Islam"
"Excellent work for awareness"—Rewards of Joining IS
" It is necessary to slay, kill, explode and destroy until you win. What religion do you belong?"
" We really believe you, you are not ignorant[defector]. But you are the enemy of Islam"
Comments in defense of Islam and "Negative Category"—comments expressing dislike towards the video, characters featured in the video, or the campaign in general
" Those who distort images of Islam are wrong…but there is a big conspiracy against Islam that will be revealed by God"
"ISIS=GID"
"…she is really a lie"—Promises of ad-Dawlah  "This is all a lie…fabrication and distortion"—Promises of ad-Dawlah " (…an American industry distorting the minds of the Arab-Islamic generation to eliminate Islam gradually, there is no God but Allah, Muhammed is the messenger of Allah"—Promises of ad-Dawlah
"America is the godfather of terrorism"
" The video lies …to eliminate the Sunnis and Sunni cities…fabrication and distortion in a cancerous way"
Conclusion
Law enforcement, intelligence and CVE professionals around the world continue to assess the extent to which the collapse of so-called ISIS Caliphate will affect ISIS' propaganda machinery and online recruitment efforts. As evidence from the field suggests, violent extremist groups like ISIS continue to thrive online, and may even have stepped up their online recruitment efforts with vulnerable youth to try to demonstrate the group's continued virulence. In doing so, groups like ISIS attempt to persuade their online recruits to carry out homegrown terrorist attacks in their name. They also continue to "harass, recruit and incite violence" online,[24]and this may actually increase in the future.
In addition, some Jordanian security experts have noted that " the roots of Jordan's security problem lie in prevalence of extremist ideology in the country, which is in turn empowered by the frustrations of everyday life by many Jordanians."[25]As also evidenced during our research in Jordan, online ISIS recruiters are very adept at exploiting such issues.  ISIS recruiters "sell" one type of narrative, while ISIS insiders disillusioned with the group's ability to actually deliver what it is selling may be the most potent force to destroy their terrorist narrative.
Despite takedown policies instituted by social media companies, violent extremist groups continue to operate freely online. While important, once an account has been suspended, there is little that can be done to prevent a user from opening a new, or multiple new accounts. Moreover, the shutdown of extremist content online is heavily reliant on user reporting of extremist content online, which is equally problematic.  Likewise, in the case of YouTube, many experts following extremist content online remark that while takedown policies are rapid for English content, Arabic extremist content often remains present for much longer periods of time.
The purpose of this safety ad awareness campaign was to test if vulnerable audiences can be reached through a Facebook awareness campaign and to attempt to raise awareness about the realities of joining extremist groups like ISIS in order to protect potential vulnerable Jordanian recruits from considering joining.  Our campaign was successful  in driving engagement with our counter narrative materials. In combination, our ads generated a total reach of 808, 035 and close to 908, 056 video views. They also led to thousands of page engagements and hundreds of comments related to our video, ISIS in general, and other contentious socio-political issues that drive and affect violent extremism in Jordan.
While we were able to observe engagement with our counter-narratives, it is far more difficult to observe or report direct cognitive or behavioral changes among those who support violent extremist groups or ideologies. We hope that may in fact be occurring. As some researchers have observed," It is possible that some of the counter-narrative narrative videos have managed to dissuade individuals from joining or supporting extremist groups, but those users are simply not leaving comments like, 'Great, [this] video really changed my mind.'"[26]We have only engagement statistics to go by, and in that regard, we were able to observe that the videos can reach and engage the demographics in Jordan who are also vulnerable to being reached online by ISIS propaganda and recruitment efforts.
We will continue to expand our targeting campaigns, including in Jordan, and to drive further engagement on our newly created TheRealJihad.org website and seek support from those who may be willing to act as influencers and interact one- on- one with those who comment thereby magnifying the impact of our counter-narratives.[27]
Ardian Shajkovci, Ph.D.– is the Director of Research and a Senior Research Fellow at the International Center for the Study of Violent Extremism (ICSVE).  He has been collecting interviews with ISIS defectors and studying their trajectories into and out of terrorism as well as training key stakeholders in law enforcement, intelligence, educators, and other countering violent extremism professionals on the use of counter-narrative messaging materials produced by ICSVE both locally and internationally. He has also been studying the use of children as violent actors by groups such as ISIS and how to rehabilitate them. He has conducted fieldwork in Western Europe, the Balkans, Central Asia, Africa,  and the Middle East, mostly recently in Jordan and Iraq. He has presented at professional conferences and published on the topic of radicalization and terrorism. He holds a doctorate in Public Policy and Administration, with a focus on Homeland Security Policy, from Walden University. He obtained his M.A. degree in Public Policy and Administration from Northwestern University and a B.A. degree in International Relations and Diplomacy from Dominican University. He is also an adjunct professor teaching counterterrorism and CVE courses at Nichols College .
Endnotes:
[1]  Note that the actual metric of the organic and paid campaigns was recorded at 1.7 million views.
[1]Speckhard, A. (2017). " The jihad in Jordan: Drivers of radicalization into violent extremism in Jordan," International Center for the Study of Violent Extremism,available at http://www.icsve.org/research-reports/the-jihad-in-jordan-drivers-of-radicalization-into-violent-extremism-in-jordan/
[2]Lang, H., &  Al Wari, M. (2016). "The flow of foreign fighters to the Islamic State: Assessing the challenge and the response," Center for American Progress,  available at https://www.americanprogress.org/issues/security/reports/2016/03/17/133566/the-flow-of-foreign-fighters-to-the-islamic-state/; Speckhard, A. " The jihad in Jordan: Drivers of radicalization into violent extremism in Jordan."
[3]Huthaifa Azzam, former Free Syrian Army (FSA) fighter and Islamic ideologue, interviewed by Anne Speckhard, Amman, Jordan (November 3, 2016); Lister, C. (2016). " Profiling Jabhat al-Nusra," The Brookings, available at https://www.brookings.edu/wp-content/uploads/2016/07/iwr_20160728_profiling_nusra.pdf
[4]Weaver, A. M. (2016). " The short, violent life of Abu Musab al-Zarqawi," The Atlantic,available at https://www.theatlantic.com/magazine/archive/2006/07/the-short-violent-life-of-abu-musab-al-zarqawi/304983/
[5]Speckhard, A. " The jihad in Jordan: Drivers of radicalization into violent extremism in Jordan."
[6]Nakhleh, E. (2018). " Jordan: A kingdom of 'easy recruits" for ISIS and Al Qaeda," The Cipher Brief,available at https://www.thecipherbrief.com/column_article/jordan-kingdom-easy-recruits-isis-al-qaeda
[7]IRIS. (2016). " Jordan two-year scenario analysis (2016-2018): Deteriorating resilience & increasing vulnerabilities," available at http://www.iris-france.org/wp-content/uploads/2016/01/ENG-Observatoire-Prospective-Huma-JORDAN-01-2016.pdf
[8]McKernan, B. (2018). " Up to 30, 000 ISIS fighters remain in Iraq and Syria, says UN," Independent,available at https://www.independent.co.uk/news/world/middle-east/isis-fighters-iraq-syria-un-report-jihadis-raqqa-iraq-a8492736.html
[9]See also Thurston, A. (2018). " North Africa's jihadis," Wilson Center,available at https://www.wilsoncenter.org/article/north-africas-jihadis
[10]SANA. (2018). "Syria: ISIS holding children hostage," Human Rights Watch,available at https://www.hrw.org/news/2018/08/25/syria-isis-holding-children-hostage; Speckhard, A., & Shajkovci, A. (2018). " After a new massacre, charges that ISIS is operating with Assad and the Russians," Daily Beast,available at https://www.thedailybeast.com/how-assad-isis-and-the-russians-cooperated-to-carry-out-a-massacre?ref=author; Sly, L., & Salim, M. (2018). " ISIS is making a comeback in Iraq just months after Baghdad declared victory," Washington Post,available at https://www.washingtonpost.com/world/isis-is-making-a-comeback-in-iraq-less-than-a-year-after-baghdad-declared-victory/2018/07/17/9aac54a6-892c-11e8-9d59-dccc2c0cabcf_story.html?noredirect=on&utm_term=.f3e4b3d468be; Calamur, K. (2018). " ISIS never went away in Iraq," The Atlantic,available at  https://www.theatlantic.com/international/archive/2018/08/iraq-isis/569047/
[11]See Amal Clooney speech before UN member states on ISIS: https://www.independent.co.uk/news/world/americas/amal-clooney-speech-in-full-transcript-human-rights-lawyer-isis-iraq-speech-un-united-nations-a7622176.html
[12]Stephen, C. (2015). " Tourist desert Tunisia after June terror attack," The Guardian,available at https://www.theguardian.com/world/2015/sep/25/tourists-tunisia-june-terror-attack-economy-beach-hotel-sousse
[13]Sweis, R. R. (2016). " ISIS is said to claim responsibility for deadly attack in Jordan," New York Times, available at https://www.nytimes.com/2016/12/20/world/middleeast/jordan-attack-isis-karak.html
[14]The Jordan Times (2018). " Jordan foils major terror plot," available at http://jordantimes.com/news/local/jordan-foils-major-terror-plot
[15]Albawaba News. (2018)." After Al-Salt: Jordan Cannot fight terrorism with police and soldiers alone," available at https://www.albawaba.com/news/after-salt-jordan-cannot-fight-terrorism-police-and-soldiers-alone-1172954
[16]The Defense Post. (2018). " Foreign fighters continue to join ISIS in Syria, US joint Chiefs chair says," available at https://thedefensepost.com/2018/10/16/isis-foreign-fighters-travel-syria-dunford/
[17]Speckhard, A., & Shajkovci, Ardian (2018), "Focus group testing in Zarqa and Irbid." [Write up pending]. See also Fares, B., Speckhard, A., Shajkovci, A., & Sabaileh, A. (2017).
"Determining youth radicalization in Jordan," available at http://www.icsve.org/research-reports/determining-youth-radicalization-in-jordan/
[18]See for example, "Facebook most popular social media site in Jordan-report," available at http://www.jordantimes.com/news/local/facebook-most-popular-social-media-site-jordan-%E2%80%94-report
[20]Ghazal, M. (2016). " Facebook, WhatsApp overshadow Twitter in Jordan's social media sphere," available at http://www.jordantimes.com/news/local/facebook-whatsapp-overshadow-twitter-jordan%E2%80%99s-social-media-sphere
[21]See Internet World Stats, available at https://www.internetworldstats.com/stats5.htm
[22]In our research experience and consultations with DOD and other CVE entities engaged in counter-narrative production, we found that shorter videos tend to lead to more consumption and a higher retention rate among our target audience.
[23]Facebook Business. (2015). "Showing relevance scores for ads on Facebook," available at https://www.facebook.com/business/news/relevance-score
[24]Kilgore, A. (2018). " Fighting the terrorist threat online: New research can identify extremists online, even before they post dangerous content," INFORMS,available at https://www.informs.org/About-INFORMS/News-Room/Press-Releases/Fighting-the-terrorist-threat-online-New-research-can-identify-extremists-online-even-before-they-post-dangerous-content
[25]Albawaba News. (2018)." After Al-Salt: Jordan Cannot fight terrorism with police and soldiers alone."
[26]Woron, F. (2018). " Dubious claims of counter-narrative videos," Tech and Terrorism,available at https://www.counterextremism.com/blog/dubious-claims-counter-narrative-videos
first published in our partner ICSVE
Central Asian Jihadi Groups Joined Taliban's "Al-Fath Jihadi Operations"
Al Qaeda-backed jihadist groups Katibat Imam al Bukhari (KIB), the Islamic Jihad Union (IJU) and the Turkestan Islamic Party (TIP), consisting mainly of Uzbeks from the Fergana Valley of Central Asia and Uyghurs of Chinese Xinjiang, jointly conduct "Al-Fath Jihadi Operations" alongside the Taliban in Afghanistan amid the US-Taliban negotiation. KIB's online media channel "Katibat Imam al-Bukhari under the Islamic Emirateof Afghanistan" that implies a Taliban's subsidiary began to regularly publish news about the "victorious offensives of the warriors of Islam." As well as IJU's main two social media channels Badr at-Tawhid and al-Sodiqlar TV (al-Sodiqlar in Uzbek, which means 'The Truthful') often release videos featuring both the Taliban and IJU on the joint battleground.
For example, on April 14, 2019, KIB's Telegram channel reported that "al Bukhari's Mujahideen of the Islamic Emirate attacked enemy positions and killed 36 militaries of the Kabul administration, among which 4 were high-ranking commanders."As evidence of its successful attack, KIB published video and photo materials. Another report, dated May 3, 2019, states that "Mujahideen of our Jamaat blew up the Ranger vehicle in Zabul province as a result 7 government soldiers were killed."
Telegram's online channel also published an audio message by the emir of the KIB's Afghan division Jumabai Hafizahulloh, who calls on the Mujahideen to "commit Istighfar (the act of seeking forgiveness from Allah) to defeat foreign invaders led by the United States of Satan and establish Sharia law in Afghanistan."In his speech, he frequently refers to religious works of the famous Sunni Muslim scholar Ibn Taymiyyah whose worldviews influenced the development of Salafism and Takfirism and became the basis of the ideology of al Qaeda and ISIS. At the end of the speech, he called on all Muslims to join the jihad against the "American occupiers."
According to audio and video materials distributed by al-Sodiqlar TV on Telegram, Uzbek militants of IJU have frequently taken part in "Al-Fath Jihadi Operations" alongside the Taliban, fighting against Afghan security forces. For example, on April 14, 2019, IJU released a video showing how Uzbek militants under the leadership of the Taliban attacking an Afghan security forces' convoy in Baghlan province's capital Puli Khumri and seizing heavy trucks on the Baghlan-Balkh highway, part of the Ring Road which links Kabul to the north.
TIP, KIB and IJU's videos in Telegram once again reaffirmed al Qaeda-backed Central Asian jihadists' role within the Taliban insurgency, as the jihadists fight together to resurrect the Taliban's Islamic Emirate of Afghanistan.
Features of the Taliban military operation
As is known, the Taliban annually conducts military operations under various formidable names that have an ideological and religious implication. In 2018, its military action was called 'Al Khandaq Jihadi Operations' (from the name of the famous Battle of Khandaq led by the Prophet Mohammed in 627), which also involved Sunni violent extremist groups: Uyghurs' TIP and Uzbeks' KIB. On April 12, 2019, the Taliban announced the launch of a new "Al-Fath Jihadi Operations" (which means Victory), which was published on the website 'Voice of Jihad' of 'the Islamic Emirate of Afghanistan' (Taliban so refers to itself).
A distinctive feature of "Al-Fath Jihadi Operations" from previous military actions is that the Taliban this year applies new tactics of attacks aimed against the government and municipal officials, the military and police forces of Afghanistan, and does not prioritize attacks on US and NATO forces. Perhaps that is why the Taliban-backed Uzbek and Uyghur jihadist groups often report on successful military operations, as local officials and government offices in remote provinces become an easy target for them.
Another distinguishing feature of "Al-Fath Jihadi Operations" that it is conducted against the backdrop of US-Taliban peace talks. Trump administration's decision to pull American forces out of Afghanistan and begin direct peace talks between the US and the Taliban without inviting official Kabul inspired the Taliban to tighten the "al-Fath Jihadi Operations", and was ablow to the morale of Afghan generals. The Taliban are already stronger today than they have been since their ouster in 2001, controlling or holding sway over 60 percent of Afghanistan's districts. Therefore, they in advance methodically and cynically rejectedLoya Jirga (Afghan grand assembly) demands for a cease-fire and shunned direct talks with the Afghan government, describing it with insulting terms like "a US-imposed puppet regime," "domestic stooges," "the hollow Kabul administration" and "cabinet offoreign invaders ".
The main topics of Doha's peace talks between US peace envoy for Afghanistan Zalmay Khalilzad and co-founder of the Taliban, Mullah Abdul Ghani Baradar, were the full withdrawal of foreign forces from Afghanistan and ensuring that Afghanistan is not used as a base for foreign terrorist organizations, above all for al Qaeda and ISIS, to attack other countries.
After the completion of the sixth round of negotiations, Taliban spokesman Zabihullah Mujahid, in a May 9 statement, assessed the outcome of the meeting as "positive" and the parties made "progress" on some points. But the activities of al Qaeda-linked Central Asian Salafi-Jihadi groups KIB, IJU and TIP in Afghanistan and their active participation in "al-Fath Operations" testified, there is not any "progress" to cut the Taliban's cooperation with al Qaida.
To achieve international recognition the Taliban in July 2016 issued a statement for the Central Asian countries, in which it assured its neighbors that "the Islamic Emirate does not seek to interfere in the internal affairs of others nor will it allow anyone to use the land under the control of Islamic Emirate against anyone else." During the Moscow Conference in February 2019, the Taliban reiterated "we do not allow anyone to use the soil of Afghanistan against other countries including neighboring countries."
But all these false claims are a political ploy aimed at hiding the Taliban's ties with al Qaeda and its Central Asian affiliates. The KIB, IJU and TIP's media arm has shown the Taliban keeps using the Uzbek and Uyghur jihadists against West Coalition and Afghan forces, and collaborating with al Qaeda inside Afghanistan, despite assurances to the contrary.
Taliban and al Qaida are the "godfathers" of Uzbek and Uyghur jihadist groups
As is known, the first contact between Uyghur and Uzbek Islamists with the Taliban and al Qaeda occurred in the early 1990s, when members of the Eastern Turkistan Islamic Movement (ETIM) and the Islamic Movement of Uzbekistan, pursued by the Chinese and Uzbek authorities, fled to Afghanistan. Since then, the Taliban and al Qaeda became the "godfathers" of the Central Asian Islamist groups and widely opened the doors of global jihad for them.
The Taliban have been continuously working alongside Uzbek and Uyghur jihadist groups that have sworn allegiance both to al Qaeda and the Taliban, and today this bayat (an oath of allegiance) is effectively operating. In turn, the leaders of al Qaeda bin Laden and Ayman al Zawahiri both swore allegiance to the Taliban, with the result that IMU and TIP (former ETIM) were under double tutelage and control. Although the Taliban staunchly focused on Afghanistan and has not demonstrated al-Qaeda's global jihadist ambitions outside the country, nevertheless, it continues to host Uzbek and Uyghur militant groups with far-reaching goals.
Under the influence of "godfathers," ideological views of Uzbek and Uyghur militants expanded significantly with global aspirations. Today, they are not limited to the local agendas to overthrow the political regimes in Central Asia and China and set themselves global tasks to create a world caliphate.
Recently the UN Security Council in its twenty-second comprehensive report confirmed: "The Islamic Movement of Uzbekistan still commands about 500 fighters in Afghanistan, concentrated in Faryab, Sari Pul, Jowzjan, Kunduz, Baghlan, Takhar and Badakhshan provinces. Around another 500 Central Asian fighters are distributed between Khatibat Imam Al-Bukhari, Katibat al Tawhid wal Jihad, Islamic Jihad Union… The Eastern Turkistan Islamic Movement commands 400 fighters in Badakhshan" (page 15-16, section "Central and South Asia").
This Russian and Turkic-speaking terrorist groups are trusted by al Qaeda and Taliban leaders and have become a link in their strategic ties. In different years, TIP, IMU and IJU were added to the United Nations Security Council Sanctions List as being associated with al Qaeda and the Taliban. In addition, the US State Department designated all of these Central Asian jihadist groups, including Katibat al-Imam Bukhari, as "global terrorist organizations" because of their involvement in terrorist attacks alongside the Taliban and al Qaeda.
The Taliban nervously reacts when Central Asian groups break their bayat al Qaeda and considers betrayal an unforgivable crime. In December 2015, the Taliban captured and executed about 60 Uzbek jihadists led by IMU leader Usmon Ghazi in the Zabul province who broke al-Qaeda oath and pledged to Islamic State.
Sometimes the Taliban, as befits a good "godfather," forgive Central Asian militants who violated their oath to al Qaeda. After the Taliban's elimination of the self-proclaimed Islamic State Khorasan Province (ISIS branch in Afghanistan) in the northern Afghan province of Jawzjan,20 Central Asian fighters (citizens of Uzbekistan, Tajikistan, Kazakhstan, and Kyrgyzstan)from Qari Hikmatullah's ISIS network, who surrendered to the Taliban, were evacuated, along with their families, to Kohistanat district of Sar-e Pul province. Today they serve the Taliban, who has become their new master.
Taliban's religious roots in support foreign terrorist groups
As the US Special Representative for Afghanistan Reconciliation ZalmayKhalilzad stated in March 2019, the US and the Taliban "agreed in draft"that covers two key issues: a "Coalition's withdrawal timeline" and "effective counterterrorism measures."According to this "draft", the Taliban would provide "counter-terrorism assurances" that Afghanistan would not be used as a base for terrorist groups to attack foreign countries.
Despite the Taliban's generous promises, after it comes to power in the future (judging by the tone of the negotiations, today's events are developing precisely in this vein), there are no guarantees that the Taliban will renounce al Qaeda and stop supporting Central Asian Salafi-Jihadi groups. The problem is not the reluctance of the Taliban, but in its radical Islamist ideology and Sharia law, according to which the framework of relations between Ansar [natives] and Muhajireen [foreign fighters] are clearly outlined.
As is known from the history of Islam, mutual relations between Ansar and Muhajireen relies on Islamic values when the local inhabitants [Ansar] of Medina warmly welcomed, provided shelter and supported the Prophet Muhammad and his followers [Muhajireen], who had left their homes behind for widespread Islam during the fight against unbelievers in 622.
The Surahs of the Qur'an, Al-Anfal [8:72] and Al-Hashr [59:9], detail the responsibilities of the Ansar and Muhajireen relationship. For example, Al-Anfal obliges Ansar to help Muhajireen: "Indeed, those who have believed and emigrated and fought with their wealth and lives in the cause of Allah and those who gave shelter and aided – they are allies of one another. But those who believed and did not emigrate – for you there is no guardianship of them until they emigrate. And if they seek help of you for the religion, then you must help, except against a people between yourselves and whom is a treaty."
As the ups and downs of the Taliban rule showed, the Taliban is strict followers of the Ansar doctrine. During the rule of the Taliban, its territory, so-called "Islamic Emirate of Afghanistan" became the main shelter for Muhajireen of al Qaeda and other foreign terrorist groups. Central Asian Islamists massively migrated there. During the reign of the Taliban, IMU in 1999-2000 twice attacked southern Kyrgyzstan. These fighting clashes went down in history under the name of the Batken War, during which more than 50 soldiers of the Kyrgyz army were killed.
The ties between the Taliban and al Qaeda proved to be so strong that after 9/11 the Taliban refused to hand over the main terrorist Bin Ladin to the US. There is much evidence, including joining Central Asian jihadists to "Al-Fath Jihadi Operations", that the Taliban and al Qaeda ties remain strong. Therefore, it can be expected that in the event of the US withdrawal and the coming to power of the Taliban, Afghanistan will again become home to international terrorist groups.
Since 1992, the Russian word Mafyia has been officially used in the Russian Federation's documents to refer above all to organized crime, structured through stable groups that repeatedly perpetrate severe crimes and offences. In particular, this word refers to the interests of the world "below" – the invisible universe of organized crime – with the world "above", namely institutions, ruling classes, politicians and companies.
Both the real Mafia, namely the Sicilian one, and the Russian one were born around mid-19th century.
The Sicilian Mafia became the "parallel State" in a region where the Unitary State did not exist or counted for nothing. A case in point is the Baron of Sant'Agata, the feudal lord of Calatafimi, who ordered his mobsters to "side with the winners", when he realized that Garibaldi's troops, the so-called "Garibaldini" were winning in the plain.
The Sicilian "organization", which had long-standing roots -probably Arab and in any case independent of the Kingdom centred on Naples and the Campania region – discovered its political role precisely with Garibaldi-led Expedition of the Thousand that landed in Sicily, after which it became the primary mediator between the small group of "Piedmontese" soldiers and the great mass of peasants. It immediately agreed with the feudal lords, who helped it considering that it was winning.
The Mafia itself was both the improper bank of the wealthy feudal lords and the only form of effective social control, solely in favour of the Sicilian feudal elites – and hence also of the Unitary Kingdom.
As happened also in Naples, when Garibaldi appointed Liborio Romano – who was also the Head of Camorra – as Chief of Police. An inevitably very effective policeman.
Conversely, in Russia organized crime was initially used – in politics – by various revolutionary groups to fight the Tsar.
Later, there was the magic moment of an important "friend of the people", namely Nicholai Ishutin.
He was the first to establish a group of professional revolutionaries, in 1864, simply called "the Organization".
However, with a view to better achieving the revolutionary, anarchist and violent aims of his Organizacjia, Ishutin created another new structure. It was called the "Hell" and had to engage in all possible illegal activities, together with the already active criminals: murder, theft and blackmail. All this had to happen while the "Organization" was running its lawful social and organizational activities.
Hence, for the first time politics became the cover for a criminal organization. Goodness knows how many imitators Comrade Ishutin had.
It was the beginning of a very strong bond – also at theoretical level, through many excerpts from Lenin's texts that exalted Russian revolutionary populism – between organized crime and the Bolshevik Communist Party.
In fact, on June 26, 1907, a bank stagecoach of the State Bank of the Russian Empire was attacked and robbed in Tiflis, Georgia. It was a robbery fully organized by top-level Bolsheviks, including Lenin and Stalin.
There was also the strong support of local criminals led by Ter-Petrosian ("Kamo"), the Head of the Georgian mob and also Stalin's early associate.
The relationship between organized crime and Bolshevism – particularly with reference to the "agrarian reform" of 1930-1932 – remained central.
The Soviet power absolutely needed its extra legem left hand to harshly bring peasants into line and to militarily organize the conquest of factories, as well as to control or physically eliminate the entrepreneurs or bureaucrats of the old Tsarist regime.
Everything changed with Stalin, who, together with the stabilization of the Bolshevik regime, made possible also the verticalization and creation of a unitary command hierarchy in the vast world of Russian crime – and in the Party.
Hence the Organizatsja was founded, i.e. a strongly verticistic Panrussian structure – as indeed the Bolshevik Party was.
The "Organization" – full of symbols and particular rites, like the many para-Masonic organizations of the revolutionary Napoleonic network in Italy, which imitated the secret society of Carbonari (the so-called Carboneria) or, precisely, Freemasonry, albeit with entirely new mechanisms and symbols – was sung heroically by one of the poets, former "Thief-in-Law" (the generic term used by Stalin to designate all the members of the Organization), but much loved by Stalin, namely Mikhail Djomin, who exalted the achievements of the Vorovskoi Mir, the Thieves' World, that had only one code of conduct and revenge throughout the USSR.
Hence the Party established the first organizational structure of the "Thieves-in-Law", who much operated during the Stalinist regime: the Mir "brigades" were led by a "reserve group" that generated and selected an additional covert group that had to be permanently related to the Soviet political, economic and financial power.
In fact, the "Vory v Zakone", the Thieves-in-Law, had relations on an equal footing with the Party and State leaders. They dealt with the various "brigades" and managed the odshak, the cash pool, through an ad hoc Committee.
Through the odshak, said Committee mainly paid salaries to the Organization soldiers, but above all invested its proceeds in the so-called "white" economy.
Without the criminal organizations and their autonomous finance, there would have been neither the Soviet normalization after Stalin's purges, nor the money for Leninist industrialization and the funds – extremely needed for the USSR – targeted to foreign trade and the related sales of raw materials from 1930 onwards.
This also applied to the Sicilian Mafia, a true organization between two worlds, the American and the Italian ones, which invested in real estate in Sicily when there was no capital, in the aftermath of the Second World War, or refinanced capitalism in Northern Italy after the political and union storm in the late 1960s and 1970s.
Without Mafia's capital and without the protection provided by some entrepreneurs to the most important fugitives in Milan, there would have been no economic recovery after the disaster of 1968.
Reverting to the Bolsheviks, Stalin accepted the presence of the "Thieves-in-Law" in their main sectors of activity, in exchange for their careful persecution of his personal and Soviet regime's political adversaries.
Years later, even de Gaulle did so when proposing to the Corsican underworld – one of the most ferocious in Europe – to fight the OAS and eliminate it, in exchange for some State favours and the transfer of many gangsters of the Brise de Mer – as the Corsican Mafia was called – to Marseille.
Hence there is no modern power that could do without its particular "Thieves-in-Law". A case in point was China, in the phase of the "Four Modernizations" and the subsequent Tiananmen Square movement, or the United States itself, which dealt primarily with its various Mafias, especially in periods of severe financial crisis.
In the 1950s, shortly before Stalin's death, inter alia, a very close relationship was established between the "Organization" and the Soviet power leaders.
It was exactly the underground economy – fully in the hands of the "Thieves-in-Law"- which, in Brezhnev's time, became the meeting point between Mafia and Communists.
The Organizatsjia already had excellent relations with the parallel "capitalist" organizations – relations which were established upon the creation of the Russian structure in the meeting held in Lviv in 1950 – and it became essential to find the goods which were never found on the Russian market, including weapons and illicit capital flows.
Corruption became the real axis of bureaucracy and of the Party itself, while there was a spreading of poverty that closely resembled the poverty of Ukrainian and Crimean peasants during the so-called "agrarian reform" of 1930-1931.
Later, always in agreement with the Bolshevik leadership, Mafyia organized – in every factory or office – "clandestine units", not falling within the scope of the collectivist system, which created an underground market that, from 1980 to 1991, was even worth 35-38% of the Soviet GDP.
The proceeds from that semi-clandestine trade were shared between the Party, the "Organization" and the law enforcement agencies. No one could escape that mechanism.
Again in the 1980s, precisely due to the social and political pervasiveness of the "Thieves-in-Law", the Organizatsjia was structured into units for each commodity sector, especially with units specialized in oil, minerals, wood, precious stones and even caviar.
At that stage, however, many Soviet Party and State leaders were officially accepted in the Organizatsjia, thus becoming the necessary link between the "Thieves-in-Law" and the institutions.
Furthermore, with Gorbachev's reforms, Mafyia was no longer only an important part of the economic system,but became the economic system in its entirety.
The elimination of the old political apparatus and fast privatizations enabled the old leaders of the various "clandestine units" to quickly collect the initial capital to buy everything going from companies onto the now apparently liberalized market.
Sometimes Mafia's intimidation was also needed, when the old employees did not want to assign – for a few roubles – their shares that the law allowed to be allotted between workers and managers of the old State-owned factories.
In 1992 Yeltsin himself admitted that over two thirds of the Russian production and commercial structure were in the hands of the "Organization".
However, in memory of the old ties with similar organizations abroad, only Mafyia did start the first joint-venture contracts with Western companies and 72% of that opening onto the world market was only the work of the Organizatsija.
That was exactly what Judge Falcone would have dealt with in Russia with his Russian colleague Stepankov, if he had not been killed with his wife and three agents of his escort in a bomb attack.
The joint venture worked as follows: firstly, foreign capitalists put their money into the companies of the "Organization" and later – without realising it and only with the hard ways – they were in the hands of the old "Thieves-in-Law".
Nevertheless, it was from 1990 to 1992 that the Russian Mafia structure penetrated the West with vast illegal funds managed together with the local Mafias.
Not surprisingly, a few days after the Capaci bombing, Giovanni Falcone was to fly to Russia to talk with the Russian Prosecutor General, Valentin Stepankov, who was investigating into the CPSU funds that had disappeared in the West.
The intermediary of the operation could only be the "Organization" that knew the Sicilian Mafia very well, at least since the aforementioned meeting held in Lviv in 1950.
A huge amount of money went from the CPSU to the "sister" parties and probably the issue regarded also the failed coup against Gorbachev in August 1991.
Each CPSU faction had its autonomous funds – often huge ones – given to "sister" parties but, above all, to their most similar internal wings. Here a significant role was played by the covert bank accounts held in Zurich, together with the Wednesday air transfers to the local Narodny Bank, as well as the money transfers that took place during the visits of the CPSU executives to the various local "comrades".
Nevertheless, the cash flows -managed only by the Organization -were regarded by the CPSU's "old guard" mainly as a source of personal survival and a basis for future political action at national level. Everyone, ranged face to face upon the field of the new CPSU factions, thought to said cash flows.
Coincidentally, it was exactly in those years and months that the Sicilian Mafia expanded – for its drug business – to the Caucasus and Anatolian Turkey, on the border with the new Russian Federation.
At that time – as currently – the Russian Mafyia had preferential relations with the Sicilian Mafia, the Neapolitan Camorra, the Chinese triads and the Turkish Mafia.
Also the relations with Latin American and Arab criminal organizations have been mediated by Sicilians or Calabrians (in South America), Turks (in Central Asia and India) and Chinese (in Maghreb and Africa).
Currently the Organization's yearly turnover is still 2,000 billion roubles approximately, with weapons – including nuclear ones – which were provided by the Mafyia sections within the Soviet and later Russian Armed Forces.
As even Luciano Violante – the former President of an important anti-Mafia Parliamentary Committee – maintained, both the CPSU and the KGB have long had excellent relations with the Sicilian Mafia. The Russian Mafyia itself is now the world centre where money laundering strategies, as well as the division of territories at international level and the new strategies of relations with the various ruling classes, are managed.
Violante used to say that the CPSU and the KGBhad put in place the most recent Russian Mafia, with which they were gradually confused.
Hence the new post-Soviet oligarchy – selected after Mafia wars that,between 1990 and 1995, exacted a toll of 30,000 victims – has now merged with the ruling class.
As Solzhenitsyn used to say, currently in Russia a maximum of 150 people rules. Putin deals with the "Organization", but he is certainly not linked to it.
Furthermore, according to the most reliable Russian sources, currently the "Thieves-in-Law" network is composed of about 50,000 people, including managers and mere "soldiers".
Nevertheless, their network of intimidation and capital makes them essential in carrying out any kind of "white" operation. They are the bank of the new Russia, considering that all the official banks are part of the "Organization".
In the Russian media jargon, the Russian Mafia bosses who have reinvented themselves in the legal business are called avtoritet("authorities").
The Russian Mafyia also operate abroad, throughout Europe, but does not operate directly in the territory of the various countries. If anything, it seeks relations with the State and bureaucracy, through the national criminal networks, without by-passing them.
Currently the Russian money laundering hub is still France, while recently the "Organization" has been spreading quickly within the German economic, banking and commercial fabric.
In Italy, it operates mainly in Emilia-Romagna, Tuscany and, obviously, Rome.
According to the Italian police sources, the capital flows of the Russian "Organization" in Italy are equal to 38.5 billion a year, while the flow of Russian money laundering is still focused on France, albeit with some operations made in Spain and Portugal. A diversification already underway, which could also affect Italy.
The first channel has always been Latvia, used by Russian mobsters to enter the Euro area directly.
With a view to penetrating Latvia, the Russian "Organization" created dummy companies based in London.
Later a Russian company lent money to the company based in London – a company with main headquarters often located in Moldova.
The Russian company did not repay the debt – hence a corrupt judge in Moldova forced the Russian company to transfer capital to a Moldavian account.
Hence the money entered Latvia in a perfectly legal way and later the Euro area and Western economies.
The network has already endangered 753 Western banks – and money laundering is still one of the primary business activities of the Russian "Organization".
AI, Foreign Policy, and National Governance Impact: Focus on China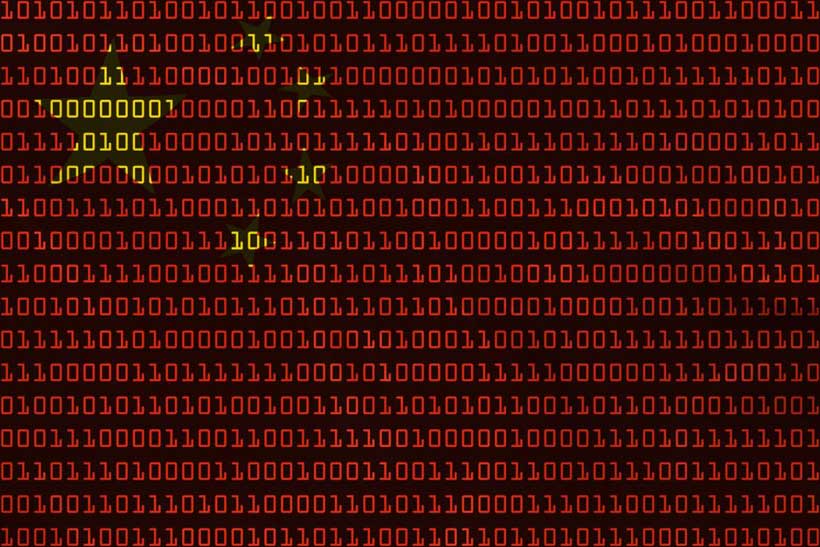 How China's AI technology exports may lead to the emergence of new power structures outside the control of existing governance and accountability frameworks and impact the rules-based global order and geopolitical alliances.
BACKGROUND CONTEXT
The notion of power and geopolitical influence in the digital era
Until recently, analytical attention to the development of digital technologies, including AI, has tended to focus on corporations such as Google, Apple, Facebook, and Amazon (GAFAs). These GAFAs, some of them deemed to be more powerful than some states, have changed the notion of power and geopolitical influence. These corporations are leveraging the power of AI, networks, data intelligence infrastructures, and regulatory frameworks to impact public space around the world. This is leading to the emergence of new power structures outside the control of existing liberal democratic and human rights accountability frameworks, to the extent that even democratic societies resent this power over their public space.
Meanwhile, less noticed but arguably more effective in its consequences, is the Chinese government's investment in the development and application of these same technologies, —aimed at strengthening its state intelligence infrastructure—strongly suggesting that AI could shape society and government in very different ways than the originators of said technologies at issue may have anticipated. Capitalizing on these current structural and technological shifts in the global information environment—enabled by algorithms, artificial intelligence, and other new opportunities created, China and its allies are able to censor and manipulate information at its source and control what populations can see and say on the internet. While Russia's role in undermining Western democracies through algorithms is well documented and debated, it is China's combination of state-directed capitalism and coercive economic diplomacy which will potentially upend the rules-based global order and a geopolitical re-alignment, possibly leading to a real multipolar world. Together with its allies it will, among other strategies that constitute its sharp power, do so through AI-driven applications and ironically by exploiting the vulnerabilities in the openness of democracies. All in all, it will be an attempt to create a new political order which challenges states' sovereignty.
Chinese AI capabilities and domestic objectives
China is spending vast sums on research related to AI technologies, as cyberpower sits at the intersection of a number of its national domestic and foreign policy priorities.
China's international cyber ambitions are closely paired with its existing and growing use of AI technologies for surveillance and social control at home. This is evident from the intrusive AI-driven surveillance infrastructures being employed in Xinjiang state and that of the Great Fire Wall (GFW). Although American companies took an early lead in AI, for example, as measured by the application of machine learning and number of AI patents registration, China is closing the gap with the U.S. At the current technological advancement rate, it is predicted that by 2025 China will surpass the U.S. and by 2030it will dominate the industries of AI. This poses significant implications to the economic, political, security, cultural, and human rights global order.
China's foreign objectives
To advance its "going out" foreign investment public diplomacy policy, in 2017 the Chinese government outlined its roadmap for turning itself into the "world's primary AI innovation Centre" by 2030. The Chinese state-backed "AI National Team," a group of leading Chinese technology firms, are investing in the development and exporting of new technologies with state backing. Coupled with sizable state investment in cyber technology development, this suggests China aims to become an AI-centered "cyber-superpower".
In recent years, as part of the Belt and Road Initiative (BRI), China's export of AI technologies to developing countries, 'operating both within the Global South and the international community, 'has grown rapidly, reinforcing the idealized South-South development model and a geopolitical re-alignment. There has been a widely held view amongst development practitioners and policymakers operating within the Global South, that the South-South development model has largely been conducive for economic growth, particularly in terms of attracting investment, infrastructure, including internet infrastructure, and diversifying the landscape of trading partners, diverging from former colonial ties. However, an unintended consequence of this has been that the pro South-South stance has hindered critical thinking in relation to discerning the negative repercussions.
As the democracy and human rights implications stemming from the unregulated export of Chinese AI to the Global South are beginning to surface, it is imperative that this idealized narrative is challenged. It is clear that China's export of AI technologies exceeds mere economic purposes. In addition to expanding its cyber-industry market share, these exports allow Beijing to use developing countries as laboratories to test, diversify, and improve its surveillance technologies. This goes beyond conventional trading parameters, constituting instead a form of economic exploitation that leans toward extractive dynamics. Perhaps this is an emerging form of cyber colonization?
Recently, China signed agreements with Zimbabwe, Angola and Ethiopia, ostensibly to diversify algorithm training data. Despite the potential economic gains of China's AI technology exports to Africa, the prospective implications of such unregulated trade on democratic, participatory governance, and human rights in Africa may be extremely negative. Particularly susceptible are countries with long histories of human rights abuses and poor records regarding the rule of law, where China's surveillance technologies are proving increasingly attractive to governments facing strong domestic opposition, ongoing insurgencies, and other security challenges, including popular protests.
The unregulated export of Chinese AI technologies to countries that fit this profile is likely to reinforce existing systemic repression as well as introduce new ones. AI-driven applications will soon allow authoritarians to analyze patterns in a population's online activity, identify those most susceptible to a particular message, and target them more precisely with propaganda.AI will create persuasion infrastructures at scale…to manipulate individuals one by one, using their personal, individual weaknesses and vulnerabilities". Such influencing campaigns –aimed at either specific populations of authoritarian countries or those of democracies abroad – undermine free speech, political participation, and other liberal principles in countries around the world through coercive economic diplomacy.
How does this affect the liberal world order and liberal democracies in the west?
China's growing development and export of AI technologies is fostering state monitoring and control of society, censorship, and the empowerment of states often unaccountable to their populations. Under the guise of BRI, China is seeking to export and globalize its policy of authoritarian cyber controls, which directly run counter to democratic societies' aspirations for a free and open global internet. However, China's efforts to influence cyberspace and the rules-based global order is part of larger trends and patterns relating to authoritarian cooperation and innovation, including the emergence of authoritarian cyber counter-norms and its effort to actively contest democratic development, the democratic ideal, and liberal order. Since the end of the Cold War, China and its allies sensed the democratic state's reluctance to defend the liberal order and a wrong assumption that China would liberalize. Despite their divergent views, China, Russia, and Iran all agree on the goal of weakening the global democratic norms encouraged by the West. Cyberspace and in particular AI provides a new frontier through which to realize their shared ambitions to undermine human rights, in particular freedom of speech, by controlling information at the source and carrying out influence campaigns as outlined above.
CONSIDERATIONS
Companies and governments that are using AI at a global level should adopt global standards. They should apply human rights law, which provides global standards, for example, article 19 of the International Covenant on Civil and Political Rights which protects everyone's right to "seek, receive, and impart information and ideas of all kinds, regardless of frontiers."
In the same way they have done on the internet, the West should promote a distributed model of AI governance that involves the GAFAs, technical bodies, the private sector, civil society, and governments. They should categorically reject Beijing's preferred state-centric and UN-led multilateral approach to governing cyberspace as China can easily use its diplomatic clout at the UN to frustrate the distributed model of internet governance. The West should strengthen the voice of marginalized populations, which include urban and rural poor communities, women, youth, LGBTQ, ethnic and racial groups, people with disabilities – and particularly those at the intersection of these marginalized groups, by insisting that:
Companies that own global AI platforms should involve local communities in governing their AI-driven platforms and take measures to create a workforce that includes marginalized populations;
Governments and companies that use AI must be more accountable and transparent in disclosing radically more information about the nature of their rulemaking and enforcement concerning expression on their platforms.
At a technological level, the West should avoid the so called AI race but proactively fortify their own and foreign digital diplomacy through robust government-backed policies and programs that foster a healthy AI ecosystem, like the EU, based on trust. In practical terms, this should include investing in public spatial data infrastructure projects in the Global South in order to monitor and control data flows, building better algorithms that effectively counter Chinese information strategies. The West should also seek ways to engage countries that violate-human rights by showing them the long-term benefits of a liberal world order and cushioning them from being victims of the current geopolitical and geoeconomic realignment contest.
Just like the European Union, these countries should adopt a more assertive policy stance towards Beijing over the openness of Chinese markets and the role of state-led firms, and in this context, the Chinese AI firms such as Tencent, Alibaba and Baidu also.