World Bank Helps Bangladesh Modernize Cash Transfer Programs for Poor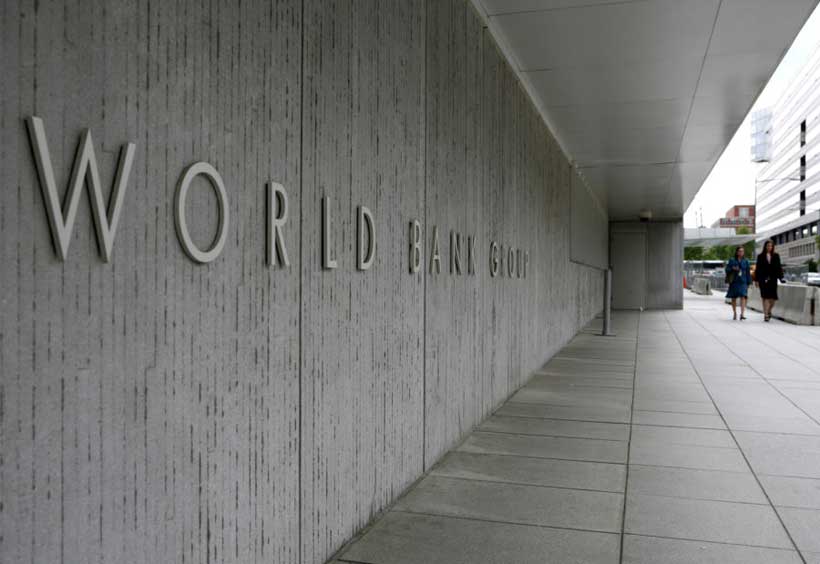 The government of Bangladesh today signed a $300 million financing agreement with the World Bank to improve the transparency and efficiency of its major cash transfer programs for the poorest and vulnerable, including the elderly, widows, and people with disabilities.
The Cash Transfer Modernization Project will help the Department of Social Services (DSS) modernize the country's four major social protection programs using cash transfers by improving beneficiary targeting, program administration, and benefit payments. The programs are: the Old Age Allowance, Allowances for the Widow, Deserted and Destitute Women, Allowances for the Financially Insolvent Disabled, and Stipends for Disabled Students. These programs collectively reach more than six and a half million of the country's poorest people.
"An efficient, automated and transparent social protection service delivery system is critical to build resilience and create opportunities for the poorest people," said Qimiao Fan, World Bank Country Director for Bangladesh, Bhutan and Nepal. "The World Bank is helping the government build common digital platforms to better administer safety net programs. This will help reduce administrative costs and errors by identifying the most vulnerable people with greater accuracy and transferring cash in a timely manner."
In fiscal year 2018, Bangladesh spent about $5.8 billion on social protection, or about 2 percent of its Gross Domestic Product, and improving the efficiency of these programs will help Bangladesh to use public resources more effectively.
The DSS has already started digitizing beneficiary records of its cash transfer programs, and the project will help further strengthen case management and payment processes. To accurately identify recipients of cash transfers, the project will help integrate DSS's management information system with the Bangladesh Bureau of Statistics' National Household Database. For more secure and accessible payments to beneficiaries, the system will be linked to the Finance Division's centralized payment platform, and use a network of banking agents, among others. Such actions—utilizing existing or emerging systems—will help further develop an integrated social protection service delivery system in the country.
"The government is committed to develop a digitized modern social protection service delivery system," said Mahmuda Begum, Additional Secretary, Economic Relations Division. "This project is a critical step forward towards this vision and aligned with the National Social Security Strategy, 2015."
The agreement was signed at the Economic Relations Division by Mahmuda Begum and Qimiao Fan on behalf of the Government of Bangladesh and the World Bank, respectively.
The credit is provided by the International Development Association, the World Bank's concessional lending arm, which provides grants or zero-interest loans.  The credit has a 38-year term, including a six-year grace period, and a service charge of 0.75 percent.
The World Bank was among the first development partners to support Bangladesh following its independence. The World Bank has since committed more than $29 billion in grants and interest-free credits to the country. Bangladesh currently has the largest IDA program totaling $11.3 billion.
Free will trumps determinism in Gulf politics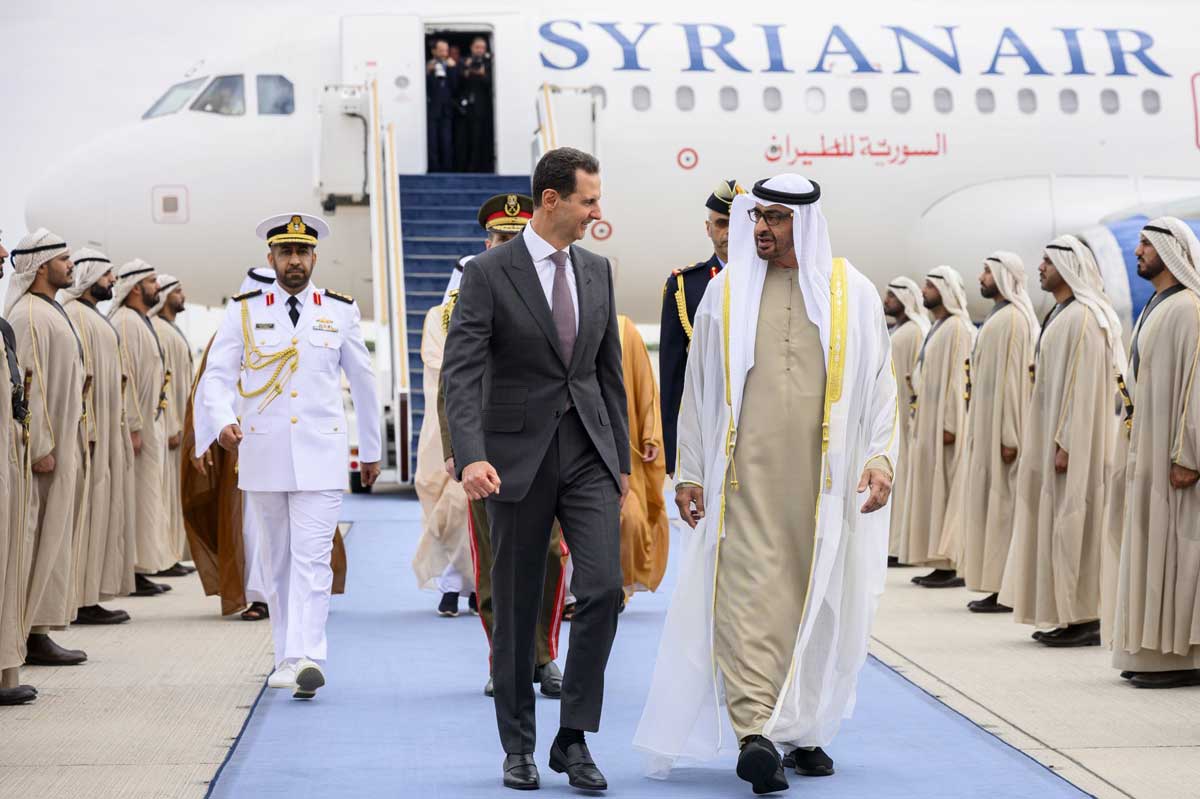 China's mediation to normalise Saudi-Iranian diplomatic ties has been widely welcomed internationally, especially in the West Asian region. A clutch of unhappy states that do not want to see China stealing a march on any front, even if it advances the cause of world peace, mutely watched, notes M.K. Bhadrakumar, Indian Ambassador and prominent international observer.
The US led this pack of dead souls. But the US is also on the horns of a dilemma. Can it afford to be a spoiler?
Saudi Arabia is not only the fountainhead of petrodollar recycling — and, therefore, a pillar of the western banking system — but also America's number one market for arms exports. Europe is facing energy crisis and the stability of the oil market is an overriding concern.
Saudi Arabia has shown remarkable maturity to maintain that its "Look East" policy and the strategic partnership with China do not mean it is dumping the Americans. Saudis are treading softly.
Yet, the fact remains that the Saudi-Iranian deal drives a knife into the heart of the US' West Asian strategy. The deal leaves the US and Israel badly isolated. The Jewish lobby may show its unhappiness during President Biden's bid for another term. China has stolen a march on the US with far-reaching consequences, which signifies a foreign policy disaster for Biden.
Washington has not spoken the last word and may be plotting to push back the peace process from becoming mainstream politics of the West Asian region. The American commentators are visualising that the Saudi-Iranian normalisation will be a long haul and the odds are heavily stacked against it.
The Saudi official said China's role makes it more likely that the terms of the deal will hold. "It (China) is a major stakeholder in the security and stability of the Gulf," he noted. The official also revealed that the talks in Beijing involved "five very extensive" sessions on thorny issues. The most difficult topics were related to Yemen, the media, and China's role, the official said.
Meanwhile, there are positive tidings in the air too — the likelihood of a foreign minister level meeting between Iran and Saudi Arabia in the near future and, more importantly, the reported letter of invitation from King Salman of Saudi Arabia to Iranian President Ebrahim Raeisi to visit Riyadh.
Iranian Foreign Minister Hossein Amirabdollahian remarked on Sunday with reference to the Yemeni crisis that "We [Iran] are working with Saudi Arabia on ensuring the stability of the region. We will not accept any threat against us from neighbouring countries."
To be sure, the regional environment is improving. Signs of an overall easing of tensions have appeared. For the first visit of its kind in over a decade, the Turkish Foreign Minister was in Cairo and the Egyptian FM has been to Turkey and Syria.
Last week, on return from Beijing, Admiral Ali Shamkhani, secretary of Iran's Supreme National Security Council headed for the UAE where President Sheikh Mohammed received him.
Soon after that Syrian President Bashar al-Assad arrived in the UAE on an official visit. "Syria has been absent from its brothers for too long, and the time has come for it to return to them and to its Arab surroundings," Sheikh Mohamed told Assad during their historic meeting at the presidential palace.
Evidently, the regional states are tapping the "feel-good" generated by the Saudi-Iranian understanding. Contrary to the western propaganda of an estrangement lately between Saudi Arabia and the UAE, Sheikh Mohammed is identifying closely with the positive trends in the regional environment.
This is where China's overarching role fostering dialogue and amity becomes decisive. The regional countries regard China as a benign interlocutor and the concerted attempts by the US and its junior partners to run down China make no impact on the regional states.
Fundamentally, both Saudi Arabia and Iran have compulsions to shift the locus of their national strategies to development and economic growth. This has received scant attention. The Western media has deliberately ignored this and instead demonised the Saudi Crown Prince and created a doomsday scenario for Iran's Islamic regime.
That said, the known unknown is the tension building up over Iran's nuclear programme… A Russian-Chinese coordinated effort is needed to forestall the US from raking up the nuclear issue in tandem with Israel and ratchet up tensions, including military tensions, in such a way that a pretext becomes available to destabilise the region and marginalise the Saudi-Iran agreement as the leitmotif of regional politics.
On balance, the regional states are acting on free will, increasingly and eschewing their determinism that was wedded to decisions and actions that were thought to be causally inevitable.
The realisation has dawned now that it is within the capacity of sovereign states to make decisions or perform actions independently of any prior event or state of the universe, stresses M.K. Bhadrakumar.
Chad nationalized all assets and rights of Esso Chad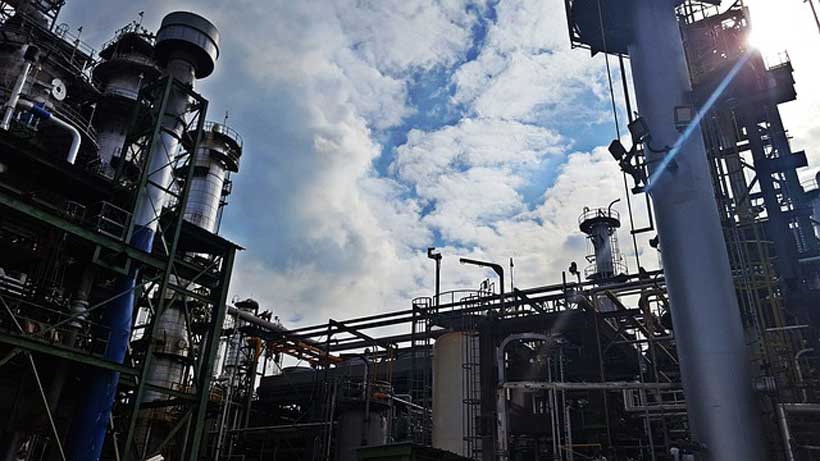 The President of the Transition of Chad, Mahamat Idriss Déby Itno, by decree N°0465/PT/PM/MHE/2023 of March 23, 2023, nationalized all the assets and all the rights of any kind arising from the Conventions, Exploration permits, Exploitation Authorizations and Hydrocarbon Transport Authorizations of ESSO Exploration and Production Chad Inc, informs Le Tchad Info.
The company held concessions in a number of productive fields, as well as rights over oil extracted there and a share in a pipeline transporting crude to neighbouring Cameroon for export via the port of Kribi.
Oil Minister Djerassem Le Bemadjiel did not immediately respond to AFP questions as to the reasons for the nationalisation.
In December, his ministry said the government was concerned about the "vital and sovereign assets" of the Doba oil fields and the pipeline in the event of any "irregular operation".
The vast semi-desert country, lying at the crossroads of eastern and western Africa, is one of the poorest countries in the world.
It became an oil producer and exporter in 2003 and has since become heavily dependent on the sector. Sales account for more than 11 percent of gross domestic product (GDP), according to the World Bank.
Mighty oceans and humble ponds play key roles in biodiversity
By monitoring oceans and peering into ponds, European projects seek to protect an array of animal and plant life.
By SOFIA STRODT
In January, word emerged that scientists had discovered a new colony of penguins in Antarctica using images from Europe's flagship Copernicus satellite network. By coincidence, the same month marked the start of an initiative that will rely on the same Earth-observation system for different purposes.
The EU-funded NECCTON project is gearing up to help Europe protect endangered fish and whales. It will harness the European Copernicus Marine Service – or CMEMS – to collect more detailed data on species threatened by habitat loss, unsustainable fishing and industrial pollution.
From satellites to seabeds
'This is going to be particularly helpful for policymakers, marine managers and fisheries,' said Stefano Ciavatta, coordinator of the project running through 2026. 'We want to provide better simulations and projections of the state of marine ecosystems and of their ability to support diverse fish communities.'
While earth-observation satellites including Europe's flagship Copernicus number in the many hundreds, it's often claimed that we know less about the ocean floor than we do about the surface of the moon.
Biodiversity protection has received fresh impetus as a result of a United Nations summit in Canada in December 2022 and a landmark UN agreement in March this year on a High Seas Treaty to protect oceans. And with 68 000 kilometres of coastline – more than the US and Russia combined –the EU is stepping up efforts to improve marine health.
CMEMS, one of six Copernicus services, provides analyses and forecasts of marine environments for all kinds of users ranging from fishing hobbyists to the navies of EU Member States. It is run by France-based Mercator Ocean International, a non-profit entity in the process of becoming an intergovernmental organisation.
The Copernicus marine service monitors all the European regional seas and the world's oceans. Its models forecast things like sea temperatures, tides and currents, making it easier to anticipate developments such as fish migration patterns.
NECCTON plans to provide a more complete picture of the environmental state of these waters by gathering data on fish, pollution and the seabed conditions for marine life.
'We will develop new tools to share the modelling capabilities of the Copernicus Marine Service across the different centres in Europe, optimise scientific efforts and boost collaboration,' said Ciavatta, an oceanographer at Mercator Ocean International.
Clearer views
The ultimate aim is to help users of the service make better-informed decisions about the sustainable use of marine resources.
The Copernicus marine service could, for instance, deliver information on where tuna populations are located or whether marine habitats have the right conditions for dolphins.
To make sound policy decisions, scientists and authorities need projections on how changes that result from global warming, pollution and overfishing could affect the marine system as a whole.
NECCTON plans to simulate changes in organisms within the food web using climate scenarios. This activity could, for example, enable researchers to get a clearer picture of the impact of declining fish stocks on the marine system over the coming decades.
Pond treasures
When it comes to protecting biodiversity, it's not just the mighty oceans that have researchers' attention. So do humble duck ponds.
The EU-funded PONDERFUL project is examining the relationship between ponds and their surrounding environment. The initiative is focusing on the wide range of living organisms to which ponds are home.
Fish, toads, snails, dragonflies and leeches are just some of the creatures making up a vast, balanced web that, if disrupted, could result in the ecosystem's collapse.
'Collectively, ponds are the richest freshwater habitats,' said project coordinator Sandra Brucet, a biologist and researcher on aquatic ecology at the University of Vic in Spain. 'They are more abundant than lakes, rivers and wetlands.'
Research suggests that ponds make a greater contribution to biodiversity than many larger bodies of water by supporting more plants and animals, many of which are endangered.
Nonetheless, ponds so far have been largely neglected by policymakers. For example, a major piece of EU legislation in 2000 on cleaning up water bodies excludes for the most part those smaller than 50 hectares. Also, research on ponds has long been overlooked.
'Two decades ago, researchers mainly focused on lakes and rivers,' said Brucet, who came up with the idea of PONDERFUL.
Home stretch
Now things are changing as the project, which began in late 2020, enters its final two years.
With more than 80 researchers from 11 countries – Belgium, Denmark, France, Germany, Portugal, Spain, Sweden, Switzerland, Turkey, the UK and Uruguay – the initiative is deepening knowledge about how best to manage and restore ponds in a changing climate.
PONDERFUL is evaluating future "pondscapes" at eight demonstration sites that include a total of more than 500 ponds. Testing will help develop a guide for reducing pollution in ponds, creating new ones and helping them serve broader environmental goals such as the preservation of biodiversity.
Runoff from agricultural fields is one of the main threats to the health of ponds. Nutrients in such runoff can cause harmful algal blooms, a lack of oxygen and dead zones as fish die off.
Key lessons
Brucet and her team have already drawn some important lessons.
An accumulation of debris and an increase in sediment loads, which result mainly from agricultural-field erosion and are usually rich in nutrients from fertiliser runoff, can have a harmful effect on the overall state of ponds.
Sediment increases are accelerated by erosion of ponds' edges and seasonal buildup of organic material such as dead plants and tree leaves, for instance. The nutrients in this material in turn often feed algal blooms that can produce toxins and kill fish, mammals and birds.
Dredging and removing sediments help prevent such buildup.
Separately, reshaping the edges of ponds that are artificially drained for agriculture can prevent too much water from escaping.
When efforts are made to enhance pond wildlife as a whole, the researchers found that not only do populations of endangered frogs, toads and newts increase but also flora benefits.
'Biodiversity of aquatic plants increases significantly after cleaning up ponds,' Brucet said.
Healthy ponds even play a role on another important environmental front: fighting climate change. That's because they act as "carbon sinks" that store greenhouse gases including carbon dioxide.
Brucet's project runs through November 2024 and signals that ponds, after long being disregarded by researchers and policymakers, are finally joining oceans and seas as a focus of Europe's green ambitions.
Research in this article was funded via the EU. The article was originally published in Horizon, the EU Research and Innovation Magazine.