UNESCO to promote human face of urbanization on World Cities Day, 31 October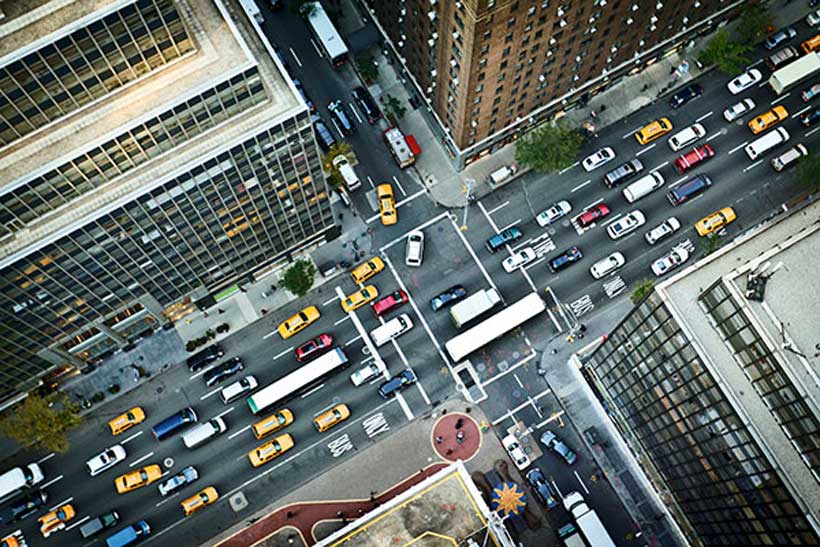 UNESCO will welcome mayors, town councilors, artists and urban stakeholders from all over the world to a day-long event at its Headquarters to celebrate and promote human-centred, inclusive and sustainable city management on 31 October, World Cities Day.
Under the theme of World Cities Day 2018, Building Sustainable and Resilient Cities, UNESCO is advocating the humanization of urbanization, an increasingly pressing need as cities' continue to grow. Cities are now home to 3.9 billion people, half the world's population, and their number is expected to reach 5 billion by 2030.
The event aims to raise awareness of the sociocultural dimensions of the challenges posed by rapid urbanization, as advocated by UNESCO through its International Coalition of Inclusive and Sustainable Cities.
Notable speakers at the event will include the Mayor of Sheffield (UK), Magid Magid, a former refugee from Somalia, Ted Terry, Mayor of Clarkston (Georgia, USA), a town described as "the most diverse square mile in America," and Mayor Teresita de Jesús Luis Ojeda, the young indigenous mayor of San Dionisio del Mar in Mexico.
The programme for the day will feature three panels on:
Inclusive and sustainable cities: understanding the human face of urbanization
Innovation for sustainable urban development: What works? What doesn't?
The power of art as a vector for inclusion and non-discrimination in the urban space
The day will also feature the participation of urban artists including Kouka and Shuck One (graffiti), xTend and Atipik (hip hop). It will end with the screening of Jérôme Thomas' documentary on modern muralism, Sky's the Limit: Painters of the Extreme.
Afghanistan: 500,000 jobs lost since Taliban takeover
More than half a million people have lost or been pushed out of their jobs in Afghanistan since the Taliban takeover, the UN International Labour Organization (ILO) said on Wednesday.
In a warning that the economy has been "paralyzed" since the de facto authorities took control last August, ILO said that there have been huge losses in jobs and working hours.
Women have been hit especially hard.
By the middle of this year, it's expected that job losses will increase to nearly 700,000 – with direst predictions topping 900,000 – as a result of the crisis in Afghanistan and "restrictions on women's participation in the workplace".
Gender gap
Women's employment levels are already extremely low by global standards, but ILO said that they are estimated to have decreased by 16 per cent in the third quarter of 2021, and they could fall by between 21 per cent and 28 per cent by mid-2022.
"The situation in Afghanistan is critical and immediate support for stabilization and recovery is required," said Ramin Behzad, Senior Coordinator of the International Labour Organization (ILO) for Afghanistan. "While the priority is to meet immediate humanitarian needs, lasting and inclusive recovery will depend on people and communities having access to decent employment, livelihoods and basic services."
Hundreds of thousands of job losses have been seen in several key sectors which have been "devastated" since the takeover, ILO said.
These include agriculture and the civil service, where workers have either been let go or left unpaid. In construction, the sector's 538,000 workers – of which 99 per cent are men – have suffered too, as major infrastructure projects have stalled.
Forces sapped
The Taliban takeover has also led to "hundreds of thousands" of Afghan security force members losing their job, said ILO, noting that teachers and health workers have been deeply impacted by the lack of cash in the economy, amid falling international donor support.
As the crisis continues to unfold, ILO explained that the Taliban capture of Kabul on 15 August, threatened hard-fought development gains achieved over the past two decades.
Domestic markets have been "widely disrupted", the UN agency said, while productive economic activity has dropped, which has in turn driven up production costs.
At the same time, because Afghanistan's reported $9.5 billion in assets have been frozen, "foreign aid, trade and investment…have been severely impacted", ILO continued, pointing to cash shortages and restrictions on bank withdrawals, causing misery for businesses, workers and households.
Kids pay price
The lack of work also threatens to worsen child labour levels in Afghanistan, where only 40 per cent of children aged five to 17 years old attend school.
In absolute numbers, ILO noted that there are more than 770,000 boys and about 300,000 girls involved in child labour.
The problem is worst in rural areas – where 9.9 per cent, or 839,000 children – are much more likely to be in child labour compared to those in urban areas (2.9 per cent or 80,000).
To support the Afghan people this year, the UN's top priorities are to provide lifesaving assistance, sustain essential services and preserve social investments and community-level systems which are essential to meeting basic human needs.
In support of this strategy, the ILO has pledged to work with employers and trade unions to promote productive employment and decent work.
The organisation's focus is in four key areas: emergency employment services, employment-intensive investment, enterprise promotion and skills development, while respecting labour rights, gender equality, social dialogue, social protection,elimination of child labour and disability inclusion.
World Economic Forum Annual Meeting rescheduled to 22-26 May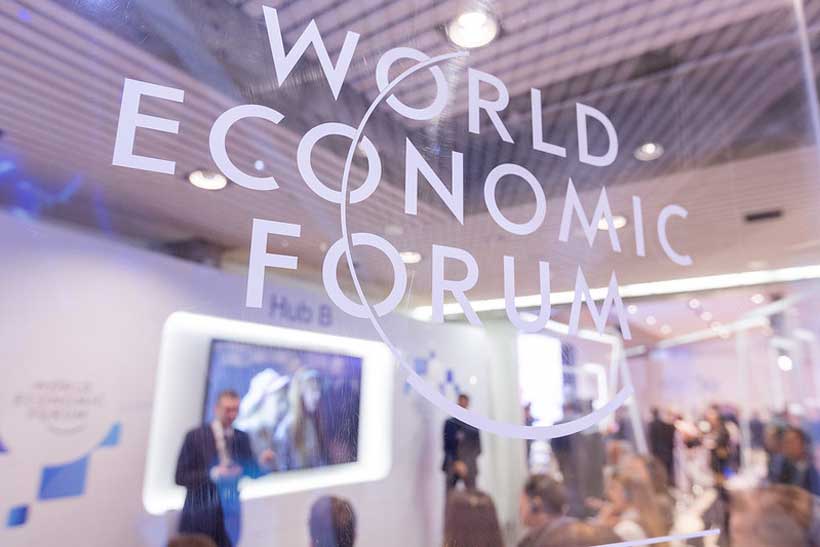 The World Economic Forum is pleased to announce that it will hold its Annual Meeting 2022 in Davos-Klosters, Switzerland, from Sunday 22 to Thursday 26 May. Under the theme, Working Together, Restoring Trust, the Annual Meeting 2022 will be the first global in-person leadership event since the start of the pandemic.
The Annual Meeting 2022, returning to Davos-Klosters after a two-year hiatus, will offer world leaders an opportunity to take stock of the state of the world and shape partnerships and policies for the crucial period ahead.
Topics on the agenda will include the pandemic recovery, tackling climate change, building a better future for work, accelerating stakeholder capitalism, and harnessing the technologies of the Fourth Industrial Revolution.
Klaus Schwab, Founder and Executive Chairman, World Economic Forum, said: "After all the virtual meetings taking place in the last two years, leaders from politics, business and civil society have to convene finally in person again. We need to establish the atmosphere of trust that is truly needed to accelerate collaborative action and to address the multiple challenges we face."
The World Economic Forum will continue to communicate closely with the Swiss government on the public health situation in Switzerland. The meeting will take place as long as all necessary conditions are in place to guarantee the health and safety of its participants and the host community.
During the Davos Agenda 2022, heads of state and government and international organizations shared their priorities for a challenging year ahead. They joined leaders from business and civil society and spoke on the global economic outlook, inequality, healthy futures, climate and resilience.
COVID-19: WHO expresses hope worst of Omicron wave is over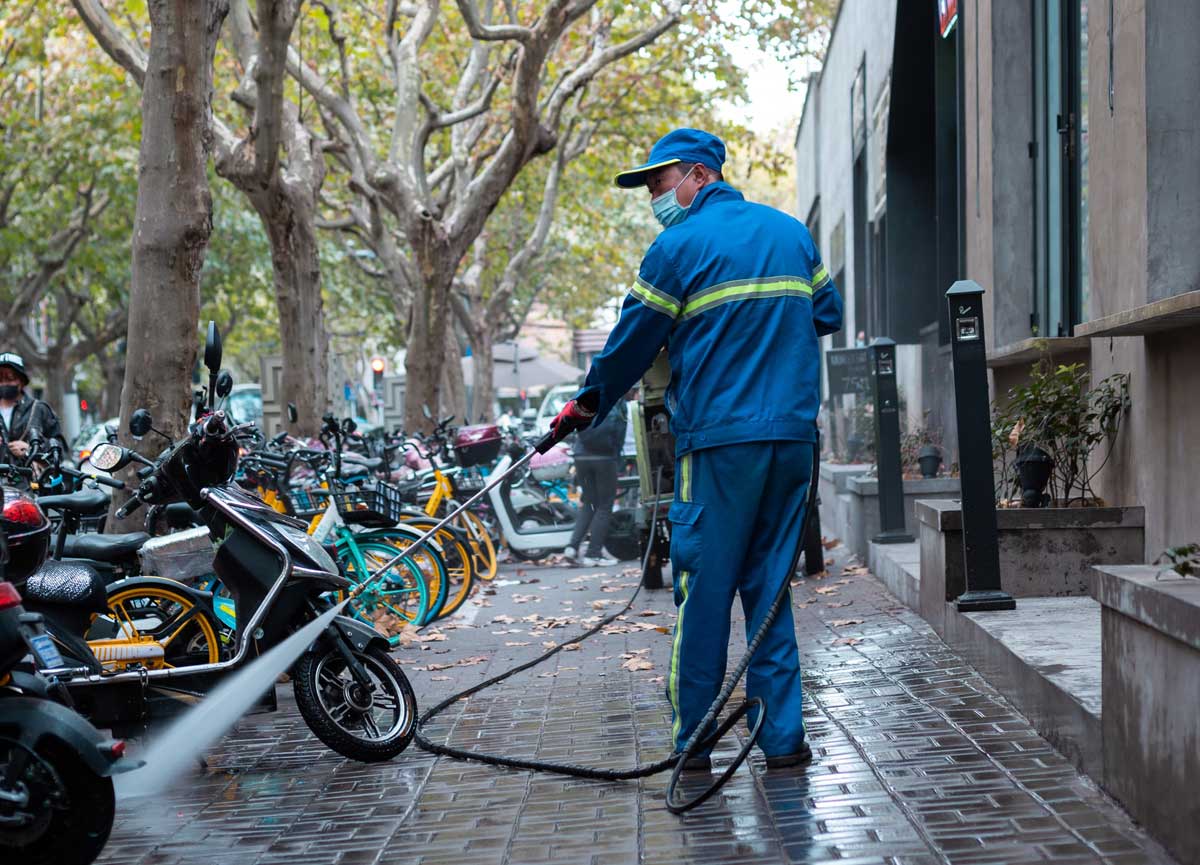 Omicron continues to sweep the world, but cases seem to have peaked in some countries, which gives the head of the World Health Organization (WHO) hope that the worst of this latest wave of COVID-19 is over.
Briefing journalists in Geneva, Tedros Ghebreyesus said that more than 18 million cases were reported last week, and the pandemic itself is far from over, so no country is out of the woods yet.
The number of deaths remains stable, but the agency is concerned about the impact the variant is having on already exhausted health workers and overburdened health systems.
"I remain particularly concerned about many countries that have low vaccination rates, as people are many times more at risk of severe illness and death if they're unvaccinated", Tedros said.
Omicron may be less severe, but for the WHO chief "the narrative that it is mild disease is misleading, hurts the overall response and costs more lives."
Tedros noted that the virus is circulating "far too intensely with many still vulnerable" and argued that, for many countries, the next few weeks remain critical.
COVAX
Over the weekend, the UN-backed COVAX facility delivered its one-billionth dose of vaccine.
Tedros said he was proud of the milestone, but believes it's essential to keep forging ahead with distributing shots fairly, across the world.
"Vaccines may be less effective at preventing infection and transmission of Omicron than they were for previous variants, but they still are exceptionally good at preventing serious disease and death", he explained. 
For him, immunization continues to be "key to protecting hospitals from becoming overwhelmed."
Tracking the virus
The WHO chief also highlighted the importance of tracking new variants, like Omicron, in real time.
Tedros believes that the pandemic is "nowhere near over" and, with the incredible growth of Omicron, new variants are likely to emerge.
So far, more than 7 million whole genome sequences from 180 countries have been submitted to GISAID, a global mechanism that provides open access to genomic data and was initially set up to track flu.
Using all that data, new formulations of vaccines are being developed and assessed for how they perform against different strains.
Despite those efforts, Tedros is concerned that the world will enter "a second and even more destructive phase of vaccine inequity", if it doesn't change course.
New treatments
Last Friday, WHO recommended two new COVID-19 treatmentsto fight severe illness and death: a rheumatoid arthritis drug called baricitinib and a monoclonal antibody called sotrovimab.
For Tedros, the challenge, once again, is that high prices and limited supply means access is limited.
WHO is currently working with its partners in ACT-Accelerator to negotiate lower prices with manufacturers and ensure supply will be available for low- and middle-income countries.
Meeting
Next week, the WHO Executive Board, which is made up of 34 Member States, will meet to discuss the world's health challenges.
The pandemic will remain at the forefront, but Member States will also be discussing the devastating impact of the pandemic on other health issues, and how the backsliding can be stopped.
According to the WHO chief, the agency willbe working to accelerate progress on negotiations around a global pandemic accord.
Cervical Cancer Awareness
On a final note, Tedros noted that January is Cervical Cancer Awareness month.
In 2020, an estimated 604,000 women were diagnosed with cervical cancer worldwide and about 342, 000 women died from the disease.
The main cause of the disease is infection with high-risk types of human papillomavirus (HPV), an extremely common family of viruses that are transmitted through sexual contact.
There are, however, vaccines that protect against high-risk HPV types, which means it should be one of the most preventable and treatable forms of cancer.
On Monday, Serbia announced that this year,it will introduce a vaccination programme against HPV, joining the 116 nationswho already do it.