Socio-Economic Benefits of a Sustainable Energy Future in Southeast Asia
IRENA's commitment to supporting a sustainable energy transition in Southeast Asia will be showcased during the Singapore International Energy Week (SIEW) starting next week. Various, high-level events throughout the week will offer insight and knowledge across a broad range of topics related to renewables in the region, including policy-making, finance and investments, off-grid solutions and the role of renewable energy in delivering rural healthcare.
Energy Ministers from the Association of Southeast Asian Nations (ASEAN), will kick-off the week on 29 and 30 October with 36th ASEAN Ministers on Energy Meeting (AMEM). A keynote by IRENA's Director-General Adnan Z.  Amin on the 'Global Energy Transformation 2050 and Southeast Asia Perspective' will outline an economically attractive path to a low-carbon energy future in ASEAN fueling ministerial discussion aimed at scaling up renewable energy deployment.
IRENA and ASEAN will look to strengthen cooperation and co-develop strategies to stimulate investment flows and accelerate the pace of energy transformation. IRENA will outline the widespread socio-economic gains to communities in every corner of the region resulting from accelerated action on renewables. One key benefit being in job creation. Southeast Asia's renewable energy employment stands at around 600 000 today, but the potential exists to generate well over two million jobs under an accelerated 2030 path.
Access to energy is a challenge for more than 65 million people in the region. Rising urban demand as well as low population density in remote communities make decentralised renewables solutions a reliable and affordable alternative for households. Scaling up the adoption of such off-grid systems is therefore the focus of IRENA's 4th International Off-Grid Renewable Energy Conference (IOREC) on 31 October – 1 November. The two-day event will be co-located with the Asia Clean Energy Summit, and will showcase the latest policies, business models and systems aimed at powering rural communities that are often disconnected from the grid.
Finally, IOREC will be followed by the Renewable Energy Solutions for Healthcare Facilities conference – the first of its kind – on 2 November, which will explore the potential of renewable energy to transform healthcare in rural communities. The international conference will bridge the fields of energy and healthcare to develop meaningful pathways to better rural healthcare through the accelerated deployment of decentralised renewable technologies.
With technological innovation, dramatic cost declines, positive socio-economic benefits and the imperative to decarbonise our economies driving global energy transformation, Southeast Asian countries are well positioned to build a new and increasingly inclusive economic future based on low-carbon energy.
Renewables Increasingly Beat Even Cheapest Coal Competitors on Cost
Renewable power is increasingly cheaper than any new electricity capacity based on fossil fuels, a new report by the International Renewable Energy Agency (IRENA) published today finds. Renewable Power Generation Costs in 2019 shows that more than half of the renewable capacity added in 2019 achieved lower power costs than the cheapest new coal plants.
The report highlights that new renewable power generation projects now increasingly undercut existing coal-fired plants. On average, new solar photovoltaic (PV) and onshore wind power cost less than keeping many existing coal plants in operation, and auction results show this trend accelerating – reinforcing the case to phase-out coal entirely. Next year, up to 1 200 gigawatts (GW) of existing coal capacity could cost more to operate than the cost of new utility-scale solar PV, the report shows.
Replacing the costliest 500 GW of coal with solar PV and onshore wind next year would cut power system costs by up to USD 23 billion every year and reduce annual emissions by around 1.8 gigatons (Gt) of carbon dioxide (CO2), equivalent to 5% of total global CO2 emissions in 2019. It would also yield an investment stimulus of USD 940 billion, which is equal to around 1% of global GDP.
"We have reached an important turning point in the energy transition. The case for new and much of the existing coal power generation, is both environmentally and economically unjustifiable," said Francesco La Camera, Director-General of IRENA. "Renewable energy is increasingly the cheapest source of new electricity, offering tremendous potential to stimulate the global economy and get people back to work. Renewable investments are stable, cost-effective and attractive offering consistent and predictable returns while delivering benefits to the wider economy."
"A global recovery strategy must be a green strategy," La Camera added. "Renewables offer a way to align short-term policy action with medium- and long-term energy and climate goals. Renewables must be the backbone of national efforts to restart economies in the wake of the COVID-19 outbreak. With the right policies in place, falling renewable power costs, can shift markets and contribute greatly towards a green recovery."
Renewable electricity costs have fallen sharply over the past decade, driven by improving technologies, economies of scale, increasingly competitive supply chains and growing developer experience. Since 2010, utility-scale solar PV power has shown the sharpest cost decline at 82%, followed by concentrating solar power (CSP) at 47%, onshore wind at 39% and offshore wind at 29%.
Costs for solar and wind power technologies also continued to fall year-on-year. Electricity costs from utility-scale solar PV fell 13% in 2019, reaching a global average of 6.8 cents (USD 0.068) per kilowatt-hour (kWh). Onshore and offshore wind both declined about 9%, reaching USD 0.053/kWh and USD 0.115/kWh, respectively.
Recent auctions and power purchase agreements (PPAs) show the downward trend continuing for new projects are commissioned in 2020 and beyond. Solar PV prices based on competitive procurement could average USD 0.039/kWh for projects commissioned in 2021, down 42% compared to 2019 and more than one-fifth less than the cheapest fossil-fuel competitor namely coal-fired plants. Record-low auction prices for solar PV in Abu Dhabi and Dubai (UAE), Chile, Ethiopia, Mexico, Peru and Saudi Arabia confirm that values as low as USD 0.03/kWh are already possible.
For the first time, IRENA's annual report also looks at investment value in relation to falling generation costs. The same amount of money invested in renewable power today produces more new capacity than it would have a decade ago. In 2019, twice as much renewable power generation capacity was commissioned than in 2010 but required only 18% more investment.
Greater investment in clean, secure and sustainable electricity systems amid Covid-19 crisis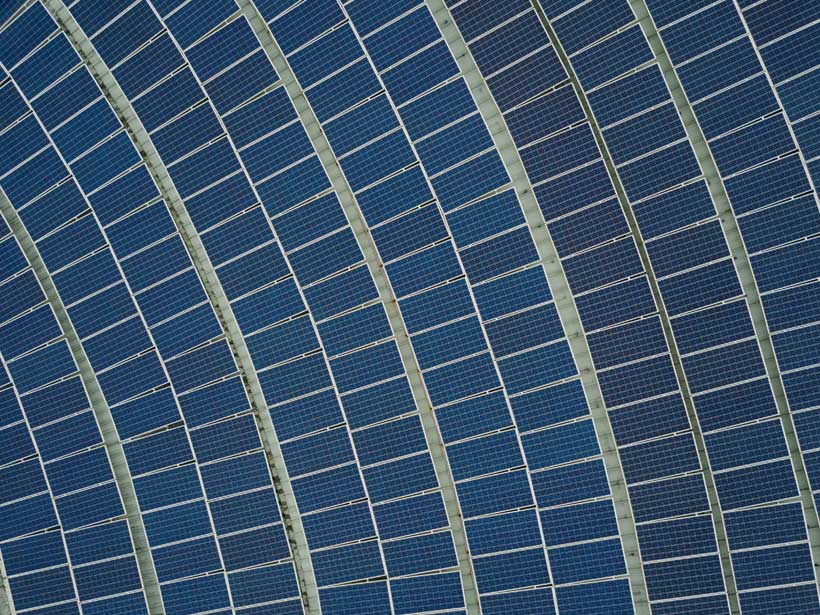 Energy ministers and electricity industry CEOs from around the world took part in a roundtable discussion today about the impact of the Covid-19 crisis on the electricity sector and the need to mobilise investments for secure and sustainable power systems. The high-level virtual meeting was co-hosted by the International Energy Agency and the Government of the United Kingdom.
The discussion focused on the implications of the Covid-19 crisis for investments in the power sector that are needed to support clean energy transitions, as well as the opportunities for international co-operation and collaboration. The participants recognised the critical importance of the electricity sector in the response to the Covid-19 pandemic to keep essential services running, hospitals open, and communication flowing. They applauded the efforts of electricity companies and their employees in keeping the lights on despite the health risks involved.
Participants included 11 government ministers and 9 company CEOs, representing 5 continents and 60% of the global electricity system. The discussion was co-chaired by Dr Fatih Birol, the IEA Executive Director, and Kwasi Kwarteng, the United Kingdom's Minister for Business, Energy and Clean Growth. The list of high-profile attendees and a link to the Chairs' Summary can be found below.
"Resilient electricity systems are vital for modern societies today and for a sustainable energy future, but they need much greater investment," Dr Birol said. "It was highly encouraging to see so many global energy leaders focused on this critical issue today. The IEA's World Energy Investment 2020 report this week highlighted that global investment in the power sector is set to fall 10% this year, compounding previous declines. The drop in investment in electricity grids, an essential but often overlooked part of the shift to cleaner energy, is set to be even steeper. Renewables like wind and solar won't be able to fulfil their great promise without robust infrastructure that reliably delivers the power they produce to consumers."
Today's roundtable discussion on electricity systems was one in a series leading up to the IEA Clean Energy Transitions Summit, which will take place on 9 July.
Deloitte Study: Navigating the Energy Transition from Disruption to Growth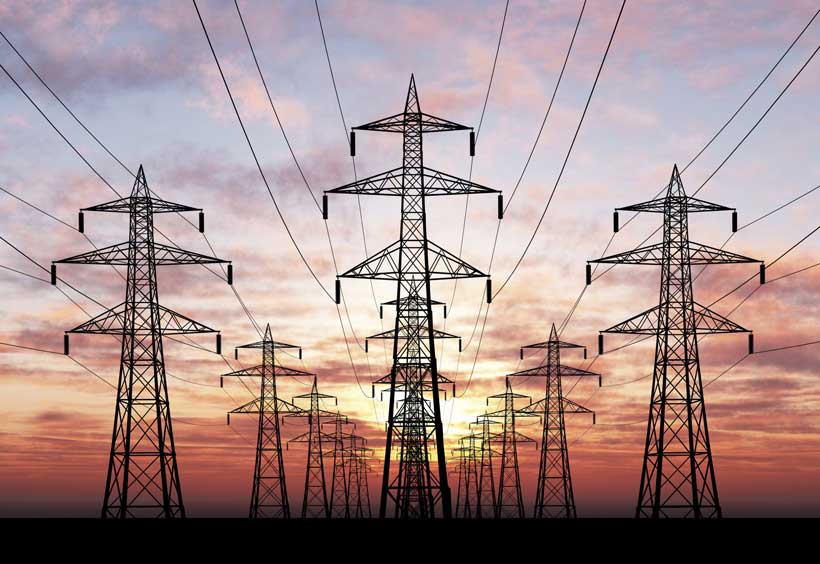 Despite current economic challenges, energy and industrial leaders are expected to remain committed to their long-term plans to reduce fossil fuel reliance.
Eighty-nine percent of executives surveyed across energy and industrial sectors reported already having or developing a strategy to reduce reliance on fossil fuels.
While a temporary pause in spending on some priorities and technologies is expected, as companies await a recovery, they are unlikely to be canceled completely.
Momentum for action on decarbonization, reinforced by growing consumer and stakeholder pressures, will likely not be compromised by present circumstances.
Why this matters
In the wake of the COVID-19 pandemic, oil price collapse, and increasingly challenged economy, many have questioned if the pace of the global energy transition has been disrupted and whether energy and industrial companies will remain committed to their decarbonization goals. Deloitte's "Navigating the energy transition from disruption to growth," report examines progress to date in the energy transition, the decisions management teams in the energy and industrial sectors are facing, and how the current economic environment could affect the transition's future trajectory. As part of this study, Deloitte surveyed 600 C-suite executives and other senior corporate leaders globally for their perspectives around low-carbon trends and strategies.
Energy transition remains a priority for energy and industrials
Despite the current economic challenges, the survey study findings suggest that energy and industrial leaders are expected to remain committed to an energy transition that they believe can help reduce costs, increase customer loyalty and make their companies more competitive.
Eighty-nine percent of surveyed executives (92% oil and gas, 92% power and utilities, 87% chemical, 87% industrials) reported their companies either already had a plan or were developing a strategy to reduce reliance on fossil fuels.
Across sectors surveyed, some of the top drivers of decarbonization included customer focus and digital technologies supporting energy efficiency (i.e., cost savings) and decarbonization.
More than 50% of the executives reported that meeting decarbonization reduction targets are tied to board and/or executive compensation.
Seventy-one percent of CEOs surveyed across industries said that the key benefit achieved from their plans for a lower-carbon future was to improve the environment.
While environmental benefits will likely be deemphasized as companies regain their footing through the economic crisis, reducing costs and maintaining a competitive position are expected to remain important even in the downturn.
Decarbonization a strategic imperative for oil and gas
The energy transition is having a mixed impact on the oil and gas sector, as decarbonization is expected to slow long-term oil demand growth. Most company leaders in this sector however appear to recognize this reality and are rethinking where and how they do business in a decarbonizing world. Many are making the energy transition a strategic priority, as evidenced from the survey results detailing the scale of plans and commitments in place.
Sixty-eight percent of surveyed CEOs indicated that the key component of their decarbonization strategy was a focus on low-carbon fuels, including natural gas.
Oil and gas executives cited consumer support and regulatory mandates including policy incentives, as the top drivers for the energy transition.
Almost half (49%) of oil and gas company respondents said they plan to switch to cleaner fuels or renewables in their facilities and field operations.
Further down the value chain, 57% of chemical executives reported that their company has invested in renewables to reduce emissions and waste.
More than half (56%) of oil and gas respondents indicated that plan metrics to reduce reliance on fossil fuels were tied to executive compensation.
When asked if a low-carbon future would have a positive, neutral, or negative impact on the future of their organization, over 60% surveyed said it would have a positive impact.
Technologies play key role in business climate goals
Survey respondents overwhelmingly cited technology as a key enabler of progress in the energy transition. While a near-term pause in spending on new technologies is expected, they are unlikely to be canceled completely as these investments help increase operational efficiency, reduce carbon emissions, and benefit companies in the long run.
Digital technologies that improve energy efficiency were ranked as the top priority for oil and gas (59%); and industrial products and construction (53%) executives surveyed.
Carbon-capture-utilization-and-storage (CCUS) and other carbon-reducing technologies were identified as a key component to emission reduction by oil and gas (54%); and chemicals and specialty materials (54%) surveyed leaders.
Nearly 70% of executives who reported that they have a sustainability strategy in place, cited digital technologies supporting sustainability and energy efficiency as the key driver.
Top accelerators to achieving decarbonization goals among oil and gas surveyed executives included partnerships; mergers and acquisitions; and organic investments.