Politics as Continuation of War by Other Means?
Two hundred years ago, the prominent German military theorist Carl von Clausewitz proposed his famous definition of war as "the continuation of politics by other means." This definition has not changed in any significant way since, but two world wars have made people think that politics should not actually be continued on the battlefield. Alternative, predominantly diplomatic instruments of politics gradually relegated war to the footnotes of history – or, at the very least, it appeared to many that this was what was happening.
It seems that this situation is beginning to change now. War, with its own internal logic, special mentality, principles and priorities, is beginning to penetrate the fabric of global politics with ever greater intensity. Clausewitz's formula is beginning to work in reverse, with politics being the continuation of war by other means. This victory of war over politics and diplomacy cannot but cause concern about the direction in which the modern world is going.
On the surface, we can see that the role of the military in formulating and implementing foreign policy is growing throughout the world. Look at the key figures in the Trump administration: never before have there been so many senior military officers in the White House. Even the Brookings Institution, a purely civilian establishment, is headed by a retired general. And which has the more influence over U.S. policy in Syria and Afghanistan, the Department of State or the Pentagon?
Russia is similarly militarizing its foreign policy. I would like to be mistaken, but it appears that when it comes to influence on Russian politics, the balance between military officers and diplomats has been increasingly drifting in favour of the former over the past few years. This does not concern Syria alone, or similar crisis regions, but also many other issues of foreign policy. It is quite possible that one of the causes of the current arms control crisis is this tipping of the historical balance between the military and diplomats.
The fact that the positions of the security agencies are strengthening is not necessarily a cause for concern in and of itself: military commanders, for the most part, are known for their cautious and pragmatic behaviour because they are well aware of the dangers associated with crossing the line that separates peace from war. However, the flip side of this process is exactly what we are observing now: the degradation of the art of diplomacy. There are, of course, professional diplomats both in Russia and abroad who excel at foreign politics. However, classical diplomacy in general is on the wane. It is often the case that the activity of a senior negotiator or envoy, their incessant tweets and posts on social media make one wonder if that person is truly a diplomat and not a blogger, propagandist or TV celebrity.
It is not about a critical shortage of professionalism. Diplomacy has always been a creative art, and creativity requires at least a modicum of autonomy. This equally applies to ambassadors and attaches. If, however, a diplomat's functions are limited to obeying their seniors' orders and serving as a mouthpiece for official statements, then there is no room left for creativity. As the saying goes, the only way a typist can demonstrate any creativity is through their typos.
All this, however, is just an outward manifestation of war infringing on the domain of politics. Much more serious is the nascent expansion of a militarized mindset into the civilian aspects of global politics. Let us consider several examples of this process.
Foreign policy is historically the art of discerning 50 shades of grey in a black-and-white image. War, for its part, does not tolerate shades. It is a zero-sum game. To quote Sergei Narovchatov: "It is the enemy's gun squad that is against our troops. There is no nature, no beauty." Now, if politicians increasingly perceive the world as a global battlefield, then they inevitably begin seeing it in black and white. Reflection and introspection are no longer an option. Nor is human empathy: "we" are always right and "they" are always wrong; "we" are allowed to do whatever we want and "they" are denied everything.
The aim of foreign policy is to find solutions to international problems, however flawed, temporary and not entirely fair they may be. The aim of war is to cause maximum damage to the adversary. Here, too, we are observing the military mentality advancing on the political mentality. The introduction of various sanctions is a classic example. It is clear to everyone that, more often than not, sanctions do not cause any changes in the behaviour of their target, especially when it comes to unilateral sanctions. Nevertheless, the world continues to resort to them; in fact, sanctions are turning into a universal instrument in the foreign policy toolkit and are largely replacing traditional diplomacy.
Here is one more worrying trend: contemporary society imposes minimal restrictions on ways to conduct warfare. All is fair in love and war, as they say. This includes misinformation, outward lies and acts of provocation. But politics cannot be conducted this way, because politics are about reputation, predictability and reliability. The concept of reputational damage may not apply to war, but it must be taken into account in politics. It appears that the whole world, East and West, is starting to live according to the rules of wartime, in which every method is fair and a good reputation is either an unnecessary luxury or, at the very least, an expendable resource. This trend is blurring the important boundary between politics and special operations. Respect for the opponent, which was present even in the worst hours of the Cold War, is disappearing from global politics.
In a similar vein, war and politics have differing views of dissidents, alternative viewpoints and criticism of the "party line." During wartime, dissidents are potential traitors and soldiers are not allowed to question their orders. In politics, dissidents are potentially important participants in the decision-making process and criticism is key to increasing the effectiveness of the political course. It is extremely worrying that dissidence and any views that run counter to mainstream politics are becoming increasingly attacked and outlawed everywhere. We are losing important platforms for professional, ideologically unbiased and involved discussions of key foreign political problems.
One more manifestation of military logic dominating political thinking is manifested in the fact that, in recent decades, great powers usually win the wars but lose at peace. Material, political and intellectual resources for waging wars are surprisingly easy to find, whereas peacebuilding resources are universally scarce. Humanity is prepared to bankroll wars but not peace. This was the case in Afghanistan, Somalia, Iraq, Libya and many other places. The same fate may befall Syria. We keep falling into the same trap of having no weighted and realistic strategy for extricating ourselves from crisis situations.
Some would say to this: So what? Does the current situation in the world not justify the growing militarization of politics? Indeed, if we are to proceed from the statement that "the class struggle intensifies as we progress to Socialism," then politics will logically and inevitably turn into a continuation of war. So, let the withered leaves of traditional diplomacy fall to the ground. The coming political winter will be replaced by a new spring sooner or later, and the ancient tree of global politics will nurture the buds of a new diplomacy.
It would be great if this happened. We should not forget, however, that this fatalistic approach is likely to trigger a chain reaction of self-fulfilling prophecies, which are fraught with serious troubles for all of us. This means that the long-awaited spring will take a very long time to arrive.
Speech delivered at the session "Foreign Policy in Uncertain Times: Pursuing Development in a Changing World" at the 15th Annual Meeting of the Valdai Discussion Club. First published in our partner RIAC
How Romania's battles over corruption hamstrung economic progress
When Romania took over the rotating presidency of the Council of the European Union in January, news coverage in Western Europe mostly focused on the tensions between Brussels and Bucharest over the latter's judicial reforms. Jean-Claude Juncker publicly called Romania's ability to fulfil its presidential duties into question; the European Commission, meanwhile, accused the ruling Social Democrats (PSD) of backsliding on corruption.
Since then, however, Romania has executed its presidential duties without a hitch, hosting European leaders for a major EU summit in Sibiu on May 10th that earned plaudits from top EU officials like Donald Tusk. In hindsight, has the overarching media narrative ignored important developments inside Romania? Does the Sibiu summit demonstrate that Romania has regained its footing as one of Europe's most dynamic economies?
Economic growth no longer extraordinary
Romania's economy, while still growing at an impressive rate, has slowed down from the remarkable rates the country was registering as recently as 2017— when its 7% expansion outpaced nearly all European peers. 2018 saw growth rates of 4%, while estimates point to 3.5% for 2019.
Since it joined the European Union in 2007, Romania's per capita national output doubled to roughly 60 percent of the Eurozone average. Record lows in unemployment led to double-digit average wage growth over the last four years. But the recent downwards trend has left many wondering whether the Romanian economy will ever resume its previous rate of development.
Is the DNA's aggressive prosecution scaring off foreign investors?
Bucharest's economic slowdown is due to a variety of factors, from tightened global financial conditions to falling birth rates. Foreign investors, however, may also be skittish thanks to the long-running battle between Romania's political establishment and its controversial anti-corruption agency, the National Anticorruption Directorate (DNA). Under the leadership of agency head Laura Kövesi, the DNA undertook (by its own count) 2,396 investigations targeting Romanian magistrates between 2014 and 2018. Kövesi's tenure saw over 1,000 figures from the country's political and business circles convicted for corruption.
The DNA's swathes of indictments targeting Romania's leading political figures, with charges ranging from forgery to money laundering, have certainly played into the country's reputation for corruption. That image has hamstrung Romania's ability to attract foreign capital and investment, from Europe and beyond.
EU leaders, meanwhile, have heaped praise on the DNA's stack of convictions, holding the anti-corruption agency up as a model for other European countries to emulate. Concerns have mounted, however, that the DNA is abusing its power and reverting to communist-era investigative practice.
Long lists of convictions—but at what cost?
Hiding behind the DNA's unusually-high conviction rates were potential due process violations, including lengthy pre-trial detainment periods equivalent to imprisonment before having been sentenced by a court of law, or otherwise threatening suspects that a lack of cooperation could see their family members prosecuted. Increased scrutiny of these violations may help explain why the number of cases resulting in acquittals rose markedly, from 12.2% in 2017 to 36.3% in 2018.
Some of the DNA's most prominent targets have drawn parallels between its behaviour and that of Romania's Communist-era security services. Alina Bica, who formerly served as chief prosecutor for organised crime and was arrested in 2014, described her experience with the DNA as "like in the 1950s when the communists came. You get called an enemy of the state, you get put in the truck…they damage your family." Kövesi reportedly made a personal visit to the Supreme Council of Magistrates to persuade them to sign off on Bica's arrest, while Bica's husband was targeted with charges of tax evasion and her lawyer was also detained.
Many of those singled out by the DNA accuse the body of pursuing political or personal vendettas. Bica, for example, claimed the charges against her stemmed from her 2012 investigation into Transgaz, where Kövesi's brother served as a director. PSD spokespeople have suggested treasurer Mircea Drăghici, currently under investigation for embezzling party funds, is being targeted as part of the lead-up to this month's European elections.
Troubling collaboration with the intelligence services
Recent revelations about the DNA's investigative tactics have given new life to comparisons between today's anti-corruption czars and the communist-era Securitate secret police. Earlier this year, Romania's Constitutional Court ruled secret protocols between DNA prosecutors and the country's domestic intelligence agency, the SRI, were unconstitutional. The Constitutional Court concluded that the SRI, successor to the Securitate, had signed agreements allowing the intelligence agency to circumvent the authority of prosecutors in criminal investigations, while simultaneously conducting over 20,000 wiretaps a year on behalf of the DNA—an excessive violation of privacy.
The investigation by the Constitutional Court culminated in Kövesi's removal from her position in 2018. Kövesi herself has been indicted on charges of corruption and abuse of office, relating to allegations by Romanian businessman Sebastian Ghita that Kövesi strongarmed him into paying for the repatriation of a fugitive from Indonesia. Romanian police claim they footed the bill, but criminal proceedings are ongoing. The former prosecutor nevertheless retains many fans in Brussels. Allies in the European Parliament want to name her to the new position of EU Chief Prosecutor despite the ongoing investigation in Romania.
Increased transparency
With the steady release of DNA documents to the newly formed Special Section for the Investigation of Crimes Committed by Magistrates and the National Union of Judges in Romania, which both operate independently of the DNA, efforts to increase transparency in Romanian governance may soon move beyond the bitter political rivalries that undermined Romania's political stability and global reputation.
While the Sibiu summit was a political success, the economy is also regaining its footing. Consumer confidence is recovering, with better prospects for future savings. Wage growth remains impressive while lending activity continues to expand. And CFA Romania, an association of investment professionals, released a report predicting Romanian economic activity will improve over the next 12 months. It seems that, despite the corruption battles of the past several years, both Romanian businesses and consumers remain optimistic about their future prospects.
Any signs of a chill between France and Germany?
The past few months have seen many signs of growing friction and divisions between the two European superpowers, Germany and France. Before the February vote on changes to the EU Third Energy Package, meant to expand the European Commission's power to regulate Europe's electricity and natural gas market, France opposed, until the very last moment, Germany's position on the issue. In April, Paris and Berlin failed to agree on how much more time Britain should be given to decide on its withdrawal from the EU. During the recent presidential elections in Ukraine, France and Germany supported various candidates. Moreover, they are equally divided on who will be the new head of the European Commission. What is happening in relations between members of the "European tandem"?
During the latter half of 2018, it looked as if relations between the EU's two powerhouses were reaching a new strategic level. In a joint statement made in Meseberg in June, Berlin and Paris outlined their shared vision of the European Union's future development. In late August, French President Emmanuel Macron and German Foreign Minister Heiko Maas simultaneously spoke out about a new role for Europe to make it "sovereign and strong." During their informal meeting in Marseille in September, Emmanuel Macron and Angela Merkel agreed on a coordinated response to the main challenges facing Europe and on concerted work on shaping the "agenda for Europe."
In November, the two leaders spoke in favor of creating a "European army," "real Pan-European armed forces" capable of defending Europe. And in January of this year, they inked a broader cooperation accord in Aachen, which commentators described as a "new big step" in bringing the two countries closer together. The Treaty of Aachen covers new areas of political cooperation, including common projects and commitments in the fields of defense and international relations.
Just a month later, however, the Franco-German rapprochement hit a snag over two strategic projects worth billions of euros, namely the Nord Stream 2 gas pipeline and trade relations with the United States. Here the interests of Paris and Berlin differ the most. Underscoring the seriousness of the rift, Emmanuel Macron canceled a planned trip to a security conference in Munich in what many commentators described as a "demonstrative" move. As for the issue of completing the construction of the Nord Stream 2 gas pipeline, the compromise reached by France and Germany and approved by the European Parliament, imposed on Berlin "a formula that the German government wanted to avoid."
Regarding the issue of trade relations with the United States, it wasn't until mid-April that Brussels collectively managed to prevail over France, which had been blocking the start of pertinent negotiations with Washington. Any delay may cost the German automakers multi-billion dollar fines from the United States. If the French succeed in delaying the start of negotiations, Germany, which is already experiencing a sharp slowdown in economic growth, may end up the loser again.
France's sudden move left the German media guessing whether Macron's actions were dictated by his displeasure about Berlin's "slow response" to his initiatives, or by Donald Trump's threat to sanction companies involved in the construction of the Nord Stream 2 pipeline, including the French concern Engie. Or maybe Macron had resorted to this "show of force" in a bid to strengthen his hand amid the conflict with the "yellow jackets" and growing tensions with Italy?
Indeed, the statement made in Meseberg and the treaty signed in Aachen could have proved too much of a compromise for Macron, if not a serious blow to his ambitions. According to critics, "the Treaty of Aachen dodges the most sensitive topics characteristic of modern Europe." Including migration and political unification of Europe – something Macron is so eager to accomplish. The treaty makes no mention of a common EU tax and financial policy, while the issue of creating a single economic space is spelled out declaratively at best. Angela Merkel essentially emasculated virtually all of Macron's initiatives pertaining to the financial and economic reform of the EU and the Eurozone. Emmanuel Macron has been out to become one of the EU's leaders, or even its sole leader, ever since he became president in 2017. All the more so following Britain's exit from the bloc and amid the ebbing political authority and the planned resignation by 2021 of German Chancellor Angela Merkel, once the informal leader of a united Europe.
The current political situation in France is also calling for more decisive actions by President Macron. To ensure at least a relative success in the upcoming European elections, he needs to enlist the support not only of the traditional left-and right-centrists, but possibly of some representatives of the new European right too. Whether or not Angela Merkel stands down in 2021, or after the elections to the European Parliament (as has been rumored since April), Emmanuel Macron essentially remains the only top-level proponent of greater European integration. (Unless Merkel ultimately moves to the head of the European Commission, of course). With Macron eyeing a second presidential term in 2022, the advancement of the modernization model for France depends directly on the success of the European project. And here any significant changes in the European Union "mainly depend on the position of France's privileged partner – Germany."
All this means that Macron needs a breakthrough now that Berlin is going through a "complicated power transit" with Merkel having resigned as the head of the CDU and preparing to hand her post as Federal Chancellor over to a successor. Therefore, she is now taking her time and, according to her successor as CDU leader, Annegret Kramp-Karrenbauer, is holding out for a new vector in the development of the European project as "the common denominator of the distribution of political forces after the elections." Does this mean that Berlin's is staking on the success of its candidate in the ongoing struggle for the next president of the European Commission? For the first time ever, the CDU and the CSU have managed to nominate a common candidate who has "good chances" of heading the EU's executive body.
Meanwhile, Berlin is facing an intractable dilemma. Since 1949, "avoiding by all means situations necessitating a hard choice between France and the United States has been a key principle of German foreign policy." This approach "survived all governments and coalitions, and was maintained after the reunification of Germany." Under the present circumstances, however, remaining firmly committed to the transatlantic relationship threatens to further destabilize the European integration project, which is now seen as being key to Germany's future. Simultaneously, a course aimed at minimizing damage from the policy of external powers that threatens the fundamental German interests might necessitate radical and ambitious geopolitical maneuvers that would almost inevitably revive the Europeans' and Americans' historical fears of "German instincts."
US and British analysts already worry that "the
[geopolitical]
shackles that are voluntarily accepted [by Germany] can be thrown off." They also wonder how long it will take before new generations of Germans want to restore their country' full state sovereignty.
In Germany itself, promotion of such slogans have already given the Alternative for Germany party (AfD) the third largest fraction in the Bundestag. A major paradox of the current European and German policy is that Berlin's activity or passivity is equally detrimental to the Pan-European project and could eventually lead to the EU's fragmentation and even disintegration.
However, the Franco-German "tandem" is already being dogged with contradictions and compromises, which are highly unpopular among many in the German establishment. The cautious response by many EU members to the latest joint geopolitical initiatives of Berlin and Paris, gave Germany more reasons to fear that Macron's global ambitions could exacerbate the differences that already exist in the EU. Many in Germany have long suspected Macron of wishing to make the EU instrumental in his foreign policy aspirations.
Some experts still believe that at the end of the day the current chill between Germany and France may turn out to be just a sign of the traditional "propensity for taking independent political decisions." The sides are sizing each other up to see "who will be setting the rules of the roadmap in the future." Also, Paris's tougher stance towards Berlin may be a tactical ploy, a pre-election maneuver to "hijack" part of the agenda from the "national populists" of Central, Eastern and Southern Europe where many people are not happy about the German "diktat."
Emmanuel Macron has proved once and again his ability to ride the wave of public discontent with certain issues. His Plan for Europe, published in early March, carefully avoids any mention of France' and Germany's leading role in advancing EU reforms.
On the other hand, the foreign policy of the leading European powers has a long history, and long-term geopolitical considerations continue to play a significant role. Germany, for one, has traditionally been looking for a counterweight to the Anglo-Saxons, while France – to German dominance in Europe. As a result, the search by Paris and Berlin for common points of political contact is now turning into intense efforts to find the "lowest common denominator." The overall impression is that we will only be able to see a greater deal of certainty in relations between the two countries after the results of elections to the European Parliament have been summed up. The distribution of roles both within the "European tandem" and in the EU as a whole depends on which political forces – pro-Macron or pro-Merkel, the Europeans will vote for.
First published in our partner International Affairs
Sino-Italian Partnership and European Concern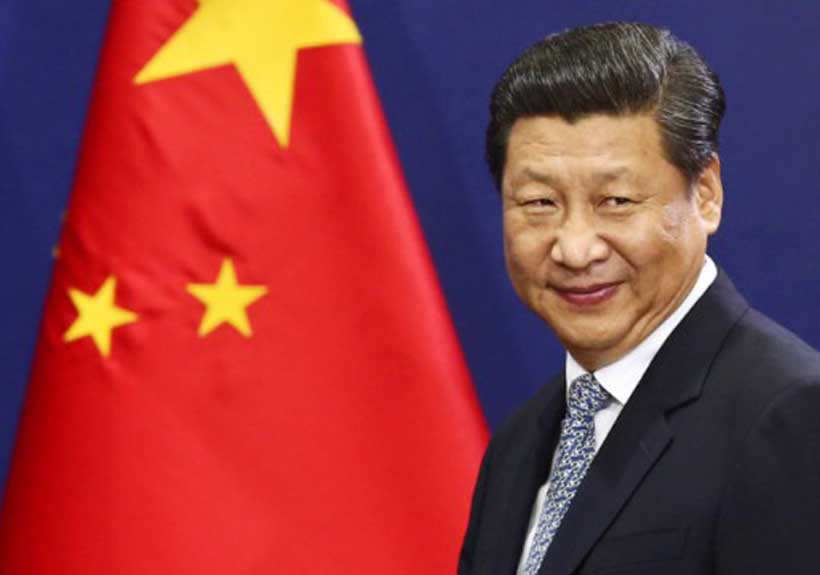 A crucial moment in modern European history is that the European doors opened to Chinese President Xi Jinping in Italy during a reception that is like receiving kings and leaders. Once again China is moving west despite all the American warnings from the Chinese dragon coming from the East, and this time it was Italy's accession to the One Belt One Road initiative.
The Chinese president said that his country's relationship with Italy is excellent and that the Sino-Italian common interests are the basis for a fruitful future. The Italian prime minister said that Italy is a key partner in the Belt and Road initiative and that trade between Italy and China should increase. But all this positive atmosphere is met with dissatisfaction and fear by the United States and some Italians, which is totally opposed to dealing with China because it considers it a threat to its national security and therefore to the national security of Italy.
In order to prevent espionage or transfer of experience by the Chinese, it was agreed to establish an oversight authority. In an expression of US rejection of the agreement, White House official Garrett Marquis wrote last week on Twitter that Rome "does not need" to join the "New Silk Road". In an effort to ease US concerns, Luigi Di Maio said before taking part in an Italian-Chinese economic forum in Rome that the relationship will not go beyond trade, as we remain allies of the United States, and remain in NATO and the European Union.
The Italian economy, which is in a recession, is pushing the Italian government to form an alliance with China. Many European policy experts consider Italy to be a Trojan horse for China in the European region, which will have political implications for the future of the EU and the future of the Italian-American relationship; especially as the Chinese giant Huawei is expected to participate in the launch of the technology "G5" mobile phones in Italy.
China's opening up is not limited to Italy, but to Europe as a whole. In the last visit by the Chinese president to Europe, he moved from Italy to Monaco and Paris and met President Emmanuel Macron, who is trying to open up to Beijing. German Chancellor Angela Merkel has opposed the Sino-Italian rapprochement with signing the agreement to join the Belt and Road Initiative, so that Italy will be the first G7 country to join the initiative.
Beijing is interested in investing in Italian ports, including the port of Trieste on the Adriatic, to boost its exports to Europe. Italy seeks to balance trade with China. According to official data, trade between the two countries grew by 9.2% compared to 2016, reaching 42 billion euros. Italy managed to cut its trade deficit with China by 1.37 billion euros, increasing exports to Beijing by 22.2%, while imports rose to 28.4 billion euros, an increase of 4% compared to 2016.
But the most important issue remains the weak Italian economy, which will survive under Chinese debt, and the Sri Lankan experience proves that China is dealing with countries with economic interests. So, will the European gateway withstand the Chinese economic giant, or will it be a Chinese economic and political region in the future?