Egypt: Scrapping and Recycling Old Vehicles to Lower Pollution and Improve Livelihoods
"My new taxi enabled me to work longer hours and make more money," said Walid, a 38-year-old taxi driver from Cairo. "Thanks to my greater income, I could save the money I needed to buy a home, rather than living in a rental. This has been a lifelong dream of mine" he added.
Walid was one of 45,000 taxi drivers who turned in their vehicles for scrapping and recycling, in return for new upgraded vehicles. This vehicle exchange is a part of the ''Egypt Vehicle Scrapping and Recycling program'' which was launched by the Government of Egypt to minimize air pollution through the reduction of harmful gas emissions coming from outdated- sometimes over 40 years old- taxis in Cairo.
Cairo was the source of 40% of Egypt's Green House Gas (GHG) transport emissions. GHGs, including CO2, trap heat in the atmosphere,causing temperatures to rise and are accompanied by harmful air pollutants that result in respiratory infections, heart disease, and cancer. A significant amount of those emissions was attributed to the 45,000 taxis in the governorate's fleet that were removed from the streets of Cairo.
In efforts to protect the environment from air pollution caused by the aging vehicle fleet, a new traffic law was adopted in 2008, mandating that fee-based transport vehicles, including taxis and microbuses, that are over 20 years of age would no longer be eligible for a new operating license or license renewal. However, the lack of a clear vehicle scrapping and disposal mechanism slowed the law's enforcement.
To implement the law fairly and efficiently, the Government of Egypt launched a national Vehicle Scrapping and Recycling Program that enables taxi owners affected by the law to turn in their vehicles voluntarily for managed scrapping and recycling, in exchange for new vehicles. These new taxis were purchased from a number of pre-registered vehicle dealers at a discounted price and with financing facilities.
The government requested the World Bank's support for the program through the Bank's Carbon Partnership Facility (CPF). The facility operates in accordance with the United Nations Framework Convention on Climate Change (UNFCCC) treaty which aims to decrease global pollution by putting a cap on the amount of GHGs that developed countries are allowed to emit. Should developed countries need to exceed their assigned quota of GHG emissions, they can do so through purchasing certified emission reductions (CERs) from GHG-reducing projects in developing countries that are registered with the UNFCCC.
Alongside the national budget financing, the project received additional financing from the global network created by the CPF in order to further expand its operations. As a trustee of the CPF, the World Bank provides results-based financing, an instrument that links financing to pre-determined results. This supports the Egypt Vehicle Scrapping and Recycling Program by purchasing the certified emission reductions (CERs) that result from the replacement of older taxis. According to the UNFCCC treaty, the CPF purchases the CERs on behalf of governments that contribute funds. The transferred CERs help offset the GHG emissions of the developed countries participating in the CPF. Funds attained from selling these carbon credits are used by Egypt's Ministry of Finance to expand the program and increase its capacity to scrap old vehicles and provide new ones.
The World Bank is also trustee of the Danish Carbon Fund and the Spanish Carbon Fund. Both funds made an advance payment to finance the program. Profits generated from the sales of carbon credits are considered as a revenue for the fund that manages the project. In its capacity as the funds' trustee, the World Bank in collaboration with the Ministry of Finance designed, managed and supervised the implementation of the program. The CPF will purchase the CERs issued for the period up to the end of 2018.
The program is the only transport sector operation in the Middle East to issue CERs. To date, 45,000 taxis have been turned in, scrapped and recycled. This resulted in a GHG emission reduction of 310,000 tons of CO2 between 2013 and 2017. By the end of 2018, the amount of CO2 reduction is expected to reach 350,000 tons.
The new replacement vehicles use up-to-date technology that reduces pollution through lower fuel consumption, reducing running costs, which improves the livelihoods of drivers. More than half of the new vehicles run on Compressed Natural Gas, which is a type of environment-friendly fuel that generates minimal GHG emissions. A recycling facility has been outsourced to ensure that the old vehicles are taken off the road permanently and that scrapped vehicle components such as tires, oils and batteries are disposed of and recycled in an environmentally safe manner.
In addition to decreasing pollution, the upgraded vehicles have improved working conditions for taxi drivers. "The steering mechanism in my new car makes driving less exhausting, I am now able to drive comfortably for long periods of time", said Walid. "The air conditioner is also great, as it helps me maintain my usual working hours in hot summer weather and makes rides more pleasant for passengers.''
In January 2018, the program team hosted a study tour for high level officials responsible for the transport sector in the West African countries of Burkina Faso, Cote d'Ivoire, and Togo. The delegation requested the study tour to benefit from the ''Egypt Vehicle Scrapping and Recycling Program'' experience. Currently, the visiting countries are implementing World Bank-funded programs for the modernization of their transport sector including development of self-sustaining fleet renewal schemes. During the visit, the delegation met with the key program stakeholders in the Ministries Finance, Interior, and Environment as well as the operators of the one-stop shop and the scrapping site. The delegation also went on a half day site visit to the vehicle scrapping facility, to witness the scrapping process first hand.
After the project's success in Cairo, the Government of Egypt is now considering replicating the same model in other governorates.
Researchers unveil roadmap for a carbon neutral China by 2060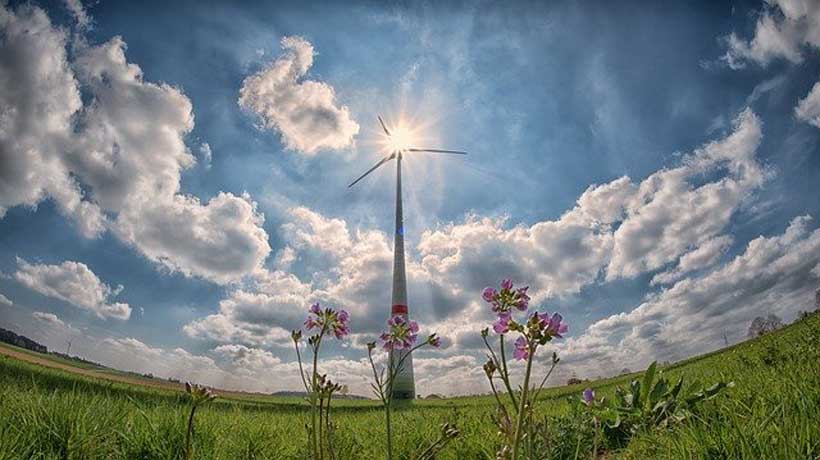 Chinese president Xi Jinping told the UN general assembly on 22 September that China would achieve carbon neutrality by 2060. The announcement sparked a huge response and gave rise to speculation as to how this would be achieved.
On 12 October, research into a possible route to that target was published by Tsinghua University's Institute for Climate Change and Sustainable Development (ICCSD) – the most authoritative roadmap to emerge since the commitment was made. If China follows the recommendations of the report, it could mean tougher energy-saving and emissions-reductions targets for the 14th Five Year Plan (FYP), a more ambitious Nationally Determined Contribution (NDC) for 2030, with yet faster and deeper decarbonisation to come from 2030 onwards.
Decarbonising for the 1.5C target
The 2015 Paris Agreement aims to limit climate warming to 2C (compared to pre-industrial levels) at the end of the century, while pursing efforts to limit the increase to 1.5C. That 1.5C target has been controversial because it requires greater emissions cuts and it was only added to the text of the agreement at the last minute.
Professor He Jiankun, project leader of the new study and chair of the ICCSD's academic committee, said at a press briefing on the research that "achieving carbon neutrality by 2060 essentially means a long-term deep decarbonisation process oriented at the 1.5C target". The director of the ICCSD is Xie Zhenhua, formerly China's special climate envoy. Xie was also overall supervisor of this research project.
According to the roadmap presented in the study, by 2050 China must achieve net zero carbon dioxide emissions, with emissions of all greenhouse gases down 90% on 2020 levels, if it is to achieve carbon neutrality by 2060. The authors did not offer a specific roadmap for reducing emissions between 2050 and 2060, but said that emissions cuts should be increased, with negative emissions growth in the energy sector and more capture and sequestration of carbon dioxide using carbon sinks and carbon removal technologies.
The roadmap implies that all greenhouse gases are included in China's 2060 pledge – something that observers had wondered about. But one expert close to China's policy on non-CO2 greenhouse gases told China Dialogue that for now it remains an academic assumption, and official documents would be needed to confirm the government position.
Although the recommended roadmap is ultimately closing in on the 1.5C target, this does not mean China will immediately fast-track deep decarbonisation. The roadmap has two stages: before 2030 China will cut emissions according to an "enhanced mitigation scenario", with a tougher 2030 NDC target and increasing efforts to reduce emissions. But that alone would leave China far from even the 2C target. However, the researchers propose much tougher measures after 2030, which will bring China into line with the 1.5C target. Assuming these recommendations are adopted, China will see a later, but steeper decline in emissions than it would if it set out to hit the 1.5C target immediately, with a carbon peak by 2030, an energy consumption peak around 2035, and carbon emissions approaching zero by 2050.
At the launch, He Jiankun explained that "the economy and the energy sector are hugely complicated systems, with a lot of inertia, so a transition will take time". Rapid implementation of the absolute carbon cuts needed for the 2C or even 1.5C target would be very difficult, and China still needs to develop. So in the first stage, staving off additional emissions rather than cutting existing emissions should be the priority to bring about a carbon peak. But after 2030, the speed with which China reduces emissions will "far outstrip the developed nations".
Implications for near-term policy
There is a great deal of interest in how China's 2060 carbon neutrality target will affect the 14th Five Year Plan (for 2021-2025), which is currently being drafted, with this being seen as a test of China's level of commitment.
The researchers also make suggestions for energy-saving and emissions-reduction targets in the 14th FYP, such as a 20% share of non-fossil fuels in primary energy consumption by 2025, and a carbon emissions cap of under 10.5 billion tonnes (2020 figures for these are expected to be 16% and 10.3 billion tonnes respectively).
"We have to control any rebound in coal use during the 14th FYP and work towards peak coal, or even negative growth," said He.
The researchers also recommend China toughens and updates its NDC for 2030, lowering carbon dioxide emissions per unit of GDP by over 65% on 2005 levels and reaching a 25% share of non-fossil fuels in primary energy consumption.
Speaking at the launch, Wang Yi, a member of the Standing Committee of the National People's Congress (China's top legislative body) and vice director of the Chinese Academy of Sciences' Institute of Science and Development, said that 14th FYP targets should remain tough and be expanded: for example, by including overall caps – in particular a carbon cap – alongside existing efficiency targets (such as carbon and energy intensity). Other experts have also called for a carbon cap in the 14th FYP.
Wang also pointed out that a package of legislation will be needed to ensure 14th FYP climate targets are met. This includes an Energy Law currently being drafted, an ongoing revision to the Energy-Saving Law, and a Law on Combating Climate Change being prepared. "The Law on Combating Climate Change will only reach the statute books if a carbon cap is at its core – if not, it loses a raison d'etre as other laws can replace it," Wang said. Lower level regulations, such as for carbon markets, must also keep up, he said.
From our partner Chinadialogue
COVID-19 has given a fillip to biodiversity
The COVID-19 outbreak caused many problems for the world, but in return gave the planet's environment and biodiversity a chance to breathe. The high mortality rate may be worrisome, but it provided us with the opportunity to think more about how we should treat biodiversity in a better way.
Biodiversity is an important feature of life explained by the vast diversity of plants and animals, which is a non-renewable resource and its loss will be irreparable, Kioumars Kalantari, head of the natural environment and biodiversity of the Department of Environment said.
The growing importance of biodiversity is due to its role in maintaining the stability of ecosystems, because in an ecosystem, the greater the species diversity, the longer food chains, resulting in a more stable environment, he added.
According to him, today the protection of biodiversity, habitats, and natural ecosystems is among the most important indicators of sustainable development in the world.
Fortunately, Iran benefits from rich biodiversity due to special climatic, geographical, and topographic conditions and characteristics, and more than 8600 species of plants and 1300 species of vertebrates live in the country, he highlighted.
Unfortunately, the environment faces a variety of threats and challenges, including pollution, habitat destruction, climate change, sand and dust storms, natural disasters such as droughts, floods, and increasing disease outbreaks, he noted.
He went on to say that despite all the efforts that have been made nationally as well as internationally worldwide, the environment today is no better than it was in the early twentieth century.
The sudden prevalence of COVID-19, followed by lock-downs and restrictions around the world, reduction in human activity, the evacuation of highways, reduction in travel, air, and land transport, and a significant drop in greenhouse gas emissions, has benefited the nature much, he explained.
It greatly improved air quality and reduced the risk of lung and cardiovascular diseases, key environmental indicators that have been steadily deteriorating for more than half a century, remained fixed, or moved towards improvement, he emphasized.
The extent of the disease and the human casualties may be so painful that it does not give us a chance to rejoice in the healing process of nature and the environment, but the good condition of climate and nature can be a fillip for each of us on this planet, especially those in charge, to think more about our past actions and slow down our exponential pace of unsustainable development and the destruction of valuable biological resources, he also highlighted.
Perhaps changing our plans and behaviors to use more of renewable energy, while increasing the use of telecommunications facilities such as video conferencing, webinars, online meetings, can greatly reduce travel as well as greenhouse gas emissions and thus help preserve nature and valuable biodiversity treasures, he said.
Biodiversity conservation is in fact the protection of ourselves and the resources without which we cannot survive, he stated, adding, human health depends on the health of other creatures and the environment in which they live.
The outbreak of the coronavirus and its pathogenic consequences highlights the importance of the dependence of the health of all organisms on the planet on each other and the environment.
"Our Solutions Are in Nature" which expresses the importance of nature in responding to the challenges we face in terms of sustainable development and the necessity of comprehensive cooperation to achieve a future in harmony with nature, he added.
According to experts, "the most important and largest public asset of any country is the environment", unfortunately, due to the wrong approach and underestimation of its vital importance, its capacity is declining every day, and it cannot be exchanged or bought, although some officials, especially economists, suggest ways to price these environmental resources, they are invaluable, he stated.
Kalantari further expressed hope that by living in harmony with nature, humans will be able to benefit as much as possible from the valuable resources and to protect and preserve the biological richness of the world in the best possible way.
Why human absence prospers nature?
Pointing out that protecting the planet is important to humans, and we need to maintain the best conditions on Earth after Coronavirus, Mohammad Darvish, a member of the National Security Council for the environment, said that the pandemic has caused the earth to breathe deeply, and now the wise man is faced with the question that "why, when human activity as a member of the ecosystem decreases, not only does nothing happen, but the condition of nature improves."
Think of bees being removed from nature. In this case, the integrity of the Earth's environmental property, the reproduction of many species and humans themselves will be damaged, or if brown bears are removed, soil fertility will decrease, or if wild boars are removed, water permeability will decrease and floods will increase, he explained.
Therefore, there have been wise in the creation of all plant and animal species or even insects, and have contributed to the earth's resilience, he emphasized.
Why has it now happened that man, who considers himself the best of creatures, that must be more responsible, has behaved in such a way that his absence is in favor of nature and the earth?
Such happening should give us a lesson to change our development programs in favor of nature and try to understand the laws of nature, instead of spending budgets on warfare, larger and more horrific weapons, he noted, implying that environmental research and health is now more essential as well as improvement of the education system so that in the post-corona crisis world we can appear wiser, more knowledgeable, and more responsible.
From our partner Tehran Times
Global Warming: Past as Prologue to the Future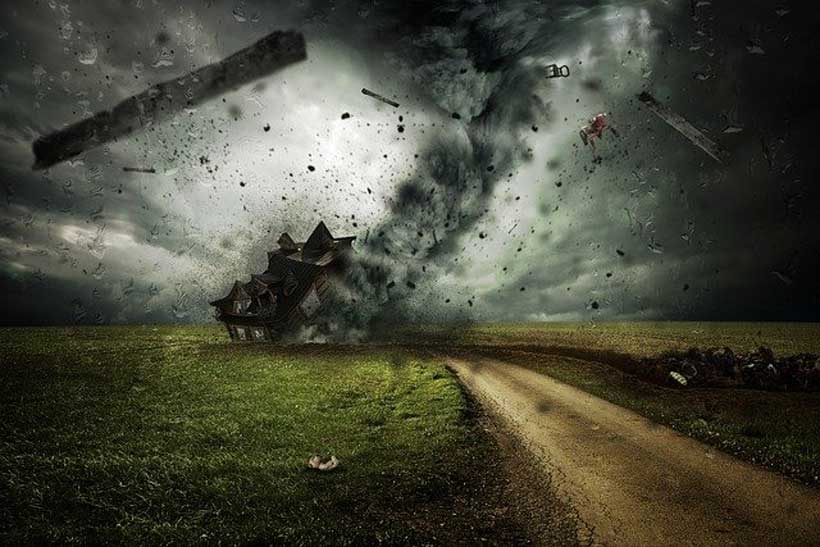 Dr. Arshad M. Khan and Meena Miriam Yust
If the vice-presidential debate lacked direction, hurricane Delta did not. It slammed into the Louisiana coast as a Category 2 causing widespread damage with its 100 mph winds, then continued inland as a Category 1 storm. If Delta sounds like an unusual name for a hurricane, it is.
The World Meteorological Organization has a list from A to W of 21 potential storm names. The letters Q, W, X, Y and Z are omitted. In all there are six lists meaning that the 2020 list will be repeated in 2026.
Using names for storms facilitates identification in communications when compared to the prior method using latitude and longitude particularly when the storm itself is moving.
So here we are in 2020 with 25 storms so far. The residents on the Louisiana coast have had a double whammy with hurricane Laura slamming them earlier in the last week of August. It was a deadly Category 4 with maximum sustained winds of 150 mph. Just 7 mph short of a Category 5 (the deadliest) Laura was only the fourth Category 4 to strike Louisiana since records were kept.
In addition to the numbers of storms, there are other climate anomalies. September this year has been the hottest on record and Death Valley reached a temperature of 130 F (54.4 C) the highest ever observed. September 2019 in turn had also been the hottest on record for our planet.
If there are storms along the coasts and flooding due to a warming ocean, inland it is not only warmer but drier. Forests are like tinder needing only a lightning spark or a downed electricity line to set them off. Thus the forest fires in southeastern Australia and California.
Europe too is warmer. Forest fires particularly in the south, and inundation are more frequent. Reading in England for example has just suffered the wettest 48 hours ever.
The south of France usually associated with blissful weather experienced torrential downpours with more than a half meter of rain (about 20 inches) in a day. It was an event Meteo-France noted that occurs once in a hundred years. And then it happened again. Storm Alex, the cause of this misery, hit France and also Italy and England. Floods and landslides caused serious damage north of Nice destroying roads, bridges and houses. In adjoining Italy a section of a bridge over the Sesia river collapsed in the rising waters. Affecting the Piedmont, Lombardy and Liguria regions, it dropped over 23 inches (0.63 m) of rain. The Po river rose more than 9 ft (3 m ) in 24 hours.
The key lesson from all this is that global warming is making rare events more common, that the window for action is narrowing, and that the longer such action is delayed the more onerous will be the burden on humanity. In the meantime, the global warming already built into the system will continue to affect climate for the foreseeable future.