UN: Those who produce food are among world's hungriest
Agricultural workers have the hardest time accessing food for themselves, and are often excluded from national labour and social protection frameworks, a United Nations independent human rights expert said on Tuesday.
"Agricultural workers, including women, children and migrants and plantation workers, are increasingly faced with low wages, part-time work, informality, and a lack of social and economic protections," said Hilal Elver, the UN Special Rapporteur on the right to food, as she presented her annual report to the UN General Assembly's Third Committee.
Agricultural workers make up approximately one third of the world's workforce – over a billion people – and often work in industrialized food systems which focus on increasing food production and maximizing profitability, at the expense of workers.
According to the Rapporteur, more than 170,000 agricultural workers are killed doing their jobs every year; the risk of a fatal accident is twice as high in food production than in other sector.
Those working on farms or plantations, face "regular exposure pesticides and to long hours spent in extreme temperatures without adequate access to water," said Ms. Elver, and migrant workers are particularly vulnerable as they face "more severe economic exploitation and social exclusion than other agricultural workers" and "lack the fundamental protections otherwise extended to citizens".
The human rights expert noted that "employers are more likely to consider migrant workers as a disposable, low-wage workforce, silenced without rights to bargain collectively for improved wages and working conditions."
Children are also extremely vulnerable: about 108 million of them face the same dangers through agricultural work due to insufficient risk-prevention and lack of control measures. More than two thirds of the child labour workforce employed in the broader agricultural sector.
The human rights expert urged governments to take action "to ensure that the people who produce our food do not go hungry, and that their fundamental rights are fully respected."
"Labour rights and human rights are interdependent, indivisible, and mutually inclusive", she stated, adding that "the full enjoyment of human rights and labour rights for agricultural workers is a necessary precondition for the realization of the right to food."
States bear the primary duty to respect, protect and fulfill the right to food of agricultural workers under international human rights law and to regulate the national and extraterritorial behaviours of the private sector.
"It is time for States to step up, and take swift and urgent action to hold accountable those who commit human rights violations against agricultural workers and to prevent further violations", the expert concluded.
World Population Day: 'No time to waste' in empowering women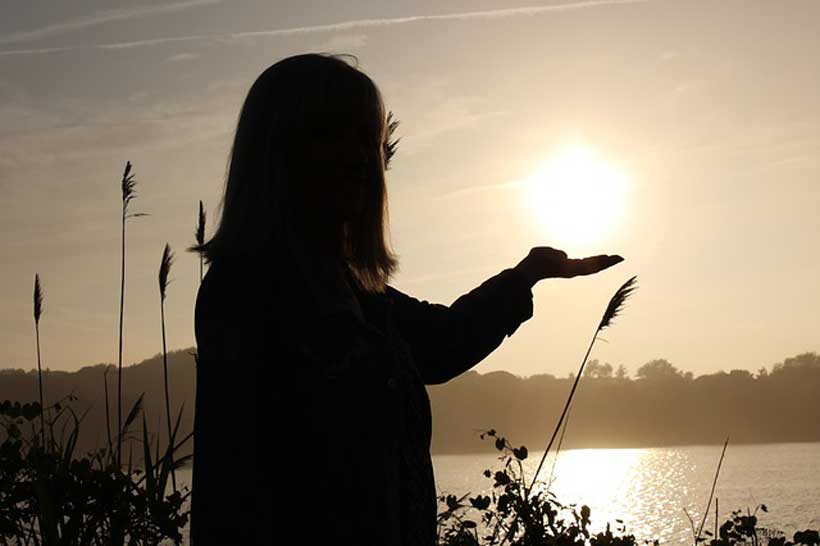 "It is deepening existing inequalities and vulnerabilities, particularly for women and girls", said Secretary-General António Guterres.
"With many countries on lockdown and health systems struggling to cope, sexual and reproductive health services are being sidelined and gender-based violence is on the rise".
Devastating consequences
Meanwhile, the United Nations Population Fund (UNFPA) projects that if lockdown measures continue for six months with major disruptions to health services, 47 million women in low- and middle-income countries may not be able to access modern contraceptives. This would result in seven million unintended pregnancies.
Moreover, some 31 million additional cases of gender-based violence can also be expected.
"Every year, millions of girls are subjected to practices that harm them physically and emotionally, robbing them of their right to reach their full potential", said the Secretary-General.
According to UNFPA's State of World Population 2020, more than four million girls will be subjected to female genital mutilation and 12 million forced to marry this year.
"Lockdowns stemming from the pandemic are expected to make matters even worse", acknowledged Mr. Guterres.
Safeguard hard-won gains
Decades of experience and research show that bottom-up, grassroots approaches can change gender-biased norms and attitudes, the top UN official said.
Through international declarations and agreements, the word has committed to ensuring universal access to sexual and reproductive health care; eliminating the unmet need for contraception; and ending all forms of violence against women and girls by 2030.
The UN chief stressed that "we cannot allow the pandemic to reverse progress we have made towards these goals".
"On this World Population Day, let us act to safeguard sexual and reproductive health care, protect the health and rights of women and girls, and end gender-based violence", concluded the Secretary-General. "The pandemic has made our jobs much harder, but we must prevail".
Long road ahead
UNFPA Executive Director Natalia Kanem underscored that women have a right to make their own decisions about "whether, when and how often to become pregnant".
That right was reaffirmed in 1994 in Cairo at the landmark International Conference on Population and Development (ICPD), where 179 governments agreed that sexual and reproductive health is the foundation for sustainable development.
Yet, despite considerable gains over the past 25 years, there is a long road ahead to live up to the promise of Cairo, with too many women still unable to enjoy their rights.
"More than 200 million women and girls want to delay or prevent pregnancy but don't have the means", explained Dr. Kanem, noting that the most vulnerable and marginalized women and girls "who face the greatest gaps in services".
Against the backdrop of more unintended pregnancies, unsafe abortions, pregnant girls shamed out of school and that more women and girls are dying, she spell out: "The cost of inaction is simply too high".
"There is no time to waste", underscored the UNFPA chief, "our future depends on it".
Tear down inequality
As evidenced by the alarming number of gender-biased sex selections, "women face discrimination even before they are born", observed UNFPA India Representative and Bhutan Country Director Argentina Matavel.
And systemic violations of women's rights continue throughout their life cycles.
She painted a picture of a women being denied their "God-given full potential" while robbing society of contributions from half the population.
"If one could stop for just a minute to compute the aggregate loss in productivity alone, we would have economists and politicians at the forefront of the struggle to tear down the roots of inequality from society", Ms. Matavel stated.
Reset priorities
To empower women, "each one of us has the responsibility to challenge our own stereotypes, the UN envoy argued.
She also urged Governments to recalibrate policy and programmatic changes to benefit women, along with putting in place mechanisms to address development gaps, especially for women and girls "who are invariably at the bottom of the 'pyramid of the vulnerable.'"
"Humanity will be as strong as the weakest of our members – same for nations, and families", upheld the UNFPA representative.
UNESCO expresses deep regret over Turkey decision to change status of historic Hagia Sophia
As the Turkish President signed a decree on Friday converting the ancient Hagia Sophia in Istanbul into a mosque, the UN cultural agency (UNESCO) said that it "deeply regrets the decision" made "without prior discussion", having earlier in the day called on the State to abide by its "legal commitments and obligations" in accordance with it's status as a museum, on the World Heritage List.
The majestic building was founded around 1,500 years ago as a cathedral and is widely regarded as the foremost example of Byzantine Christian architecture in the world. Following the rise of the Ottoman Empire, it became a mosque, but in 1934, was designated a secular museum, shared by Christians, Muslims and those of all faiths or none, alike.
President Recep Tayyip Erdogan signed the decree following years of campaigning by a cultural association, and the decision earlier in the day by a Turkish court, handing control of the building over to the nation's religious directorate, according to news reports, allowing it to reopen for worship as a mosque.
Reacting to the decision, Director-General of UNESCO, Audrey Azoulay, described the building as "an architectural masterpiece, and a unique testimony to interactions between Europe and Asia over the centuries. Its status as a museum reflects the universal nature of its heritage and makes it a powerful symbol for dialogue."
Call for dialogue
UNESCO said in a statement issued before the decree, that it had written to the Government and called for "dialogue" with the authorities, "before taking any decision that might impact the universal value of the site."
Hagia Sophia, is part of the "Historic Areas of Istanbul", and officially inscribed on the World Heritage List as a museum.
"This inscription entails a number of legal commitments and obligations. Thus, a State must ensure that no modification is made to the outstanding universal value of the property inscribed on its territory", said the UN's Educational, Scientific, and Cultural Organization.
No modification 'without prior notification'
"Any modification requires prior notification by the State concerned to UNESCO and then, if necessary, examination by the World Heritage Committee."
"Outstanding universal value" is the basis for the decision to inscribe any property on the World Heritage List, the statement continued.
"The texts adopted by the Committee specify that the 'Historic Areas of Istanbul' is inscribed notably for 'its unique integration of architectural masterpieces reflecting the meeting of Europe and Asia over several centuries' and because 'Hagia Sophia became a model for an entire family of churches and later mosques, and the mosaics of the palaces and churches of Constantinople, influenced both Eastern and Western art'".
'Universal value'
The agency noted that in line with its designation, the Hagia Sophia "has a strong symbolic, historical and universal value."
UNESCO called upon the Turkish authorities "to initiate dialogue without delay, in order to prevent any detrimental effect on the universal value of this exceptional heritage, the state of conservation of which will be examined by the World Heritage Committee at its next session."
"It is important to avoid any implementing measure, without prior discussion with UNESCO, that would affect physical access to the site, the structure of the buildings, the site's moveable property, or the site's management," stressed Ernesto Ottone, UNESCO's Assistant Director-General for Culture. Such measures could constitute breaches of the rules derived from the 1972 World Heritage Convention, the agency warned.
Fresh evidence of war crimes committed by all sides in Syrian conflict, probe finds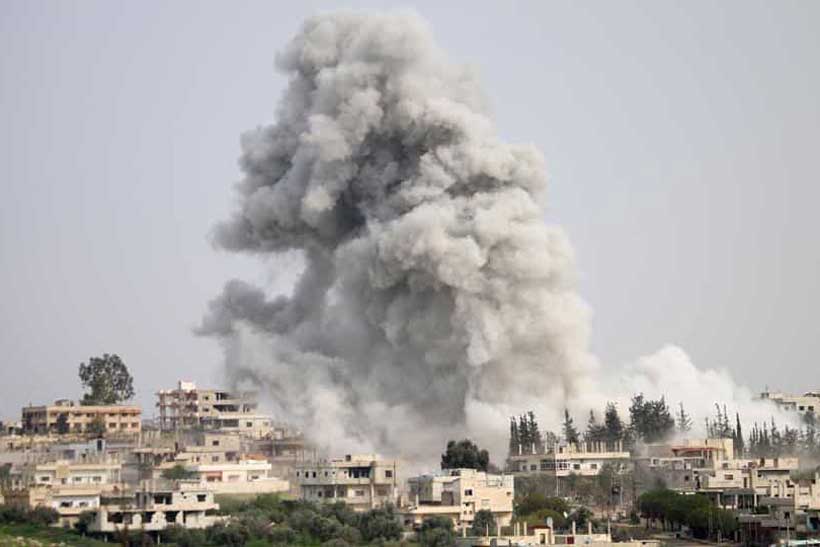 In its latest report, the Commission of Inquiry on Syria highlighted the military campaign launched late last year in Idlib Governorate by pro-Government forces, to retake the last remaining areas under armed groups' control.
'Spreading terror'
The Commissioners also maintained that UN-designated terrorist group Hayat Tahrir al-Sham (HTS) indiscriminately shelled densely populated civilian areas, "spreading terror" in Government-held areas.
"It is completely abhorrent that, after more than nine years, civilians continue to be indiscriminately attacked, or even targeted, while going about their daily lives", said Commission Chair Paulo Pinheiro.
Bombarded while fleeing
"Children were shelled at school, parents were shelled at the market, patients were shelled at the hospital…entire families were bombarded even while fleeing", he continued. "What is clear from the military campaign is that pro-government forces and UN-designated terrorists flagrantly violated the laws of war and the rights of Syrian civilians."
Alongside the Russian air force, Syrian Government troops "carried out air and ground attacks which decimated civilian infrastructure, depopulated towns and villages", killing hundreds of women, men and children, said the commissioners, who report to the Human Rights Council in Geneva.
International law flouted
Numerous locations protected by international law in the country's northwest were destroyed in aerial and ground attacks, some involving cluster munitions, according to their report.
It details how from November 2019 to June this year, 52 attacks by all parties included 17 on hospitals and medical facilities; 14 on schools, 12 on homes and nine on markets.
If proven in court, such acts would amount to the war crimes of launching indiscriminate attacks, and deliberate attacks on protected objects, the investigators maintained.
Mass displacement
Beginning in the second half of December and mid-February, "widespread and indiscriminate" bombardment carried out by pro-government forces on Ma'arrat al-Nu'man and Ariha in Idlib governorate, as well as Atarib and Darat Azza in western Aleppo, led to mass displacement, according to the report.
Civilians had no choice but to flee, the Commissioners said, adding that this may amount to the crimes against humanity of forcible transfer, murder and other inhumane acts.
Detained, tortured, executed
When people fled, HTS terrorists pillaged their homes, the investigators continued, and "as battles waged, they detained, tortured, and executed civilians expressing dissenting opinions, including journalists".
Female media workers were doubly victimized, as the terrorist group continued to discriminate against women and girls, including by denying their freedom of movement.
"Women, men and children that we interviewed faced the ghastly choice of being bombarded or fleeing deeper into HTS-controlled areas where there are rampant abuses of human rights and extremely limited humanitarian assistance", said Commissioner Karen Koning AbuZayd. "The acts by HTS members amount to war crimes."
In an appeal for the nearly one million highly vulnerable civilians displaced by the conflict in Idlib governorate who now face added threat of COVID-19, Commissioner Hanny Megally urged all parties to the conflict to cease attacks on civilians and civilian objects.
"Now more than ever, civilians need sustained and unfettered access to humanitarian assistance which must neither be politicised by Member States nor instrumentalised by parties to the conflict. Pandemics know no borders, neither should life-saving aid," Mr. Megally said, while also urging Member States to pursue accountability for crimes outlined in the report.
The Commission's report is scheduled to be presented on 14 July to the Human Rights Council during its current 44th session.