Under the guise of friendship, China is looting Pakistan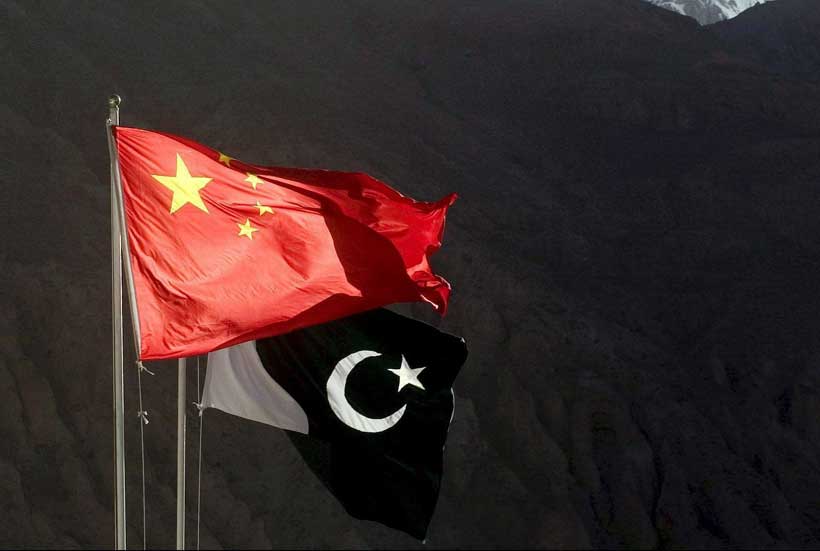 Pakistan and China define their friendship as "higher than the heights of the Himalayas and deeper than the depths of the Arabian Sea." To make it even stronger, President Xi Jinping of China visited Pakistan in April 2015, with a multibillion-dollar investment plan — the China-Pakistan Economic Corridor (CPEC), the main plank of Xi's Belt and Road Initiative (BRI).
China has always defined the BRI as a win-win situation, implying that both China and host countries would enjoy the resultant economic prosperity. The truth, however, is completely different.
Basically, "win-win" probably meant that China would "win twice." Unfortunately, the CPEC has burdened Pakistan's economy with a lot of debt and trade deficits, and pushed the country on to the brink of bankruptcy. As well, China did not provide Pakistan with industrial technology to help it boost exports, nor did it create many jobs in the country — because the project has mostly hired Chinese laborers.
Basically, 'win-win' probably meant that China would 'win twice'
It was the burden of Chinese debt that forced Sri Lanka to hand over its Hambantota Port to China and a massive piece of land in Colombo to Chinese multinational corporations, in return for debt relief. The fear of a debt trap pushed Malaysian Prime Minister Mahathir Mohamad (pictured below) to halt the contract for China Communications Construction Company to build the East Coast Rail Link, thought to have cost the government around US$20 billion, along with a $2.5 billion agreement for an arm of a Chinese energy giant to construct gas pipelines. He had earlier suspended the projects, leading some analysts to believe that he wanted to renegotiate the terms during his China trip.
Story of a so-called friend
Honestly, you can't call a country your friend when it forces you to buy its equipment and material to be used in its projects — a port, coal-fired power plants, roads and railways (the CPEC). And when this exercise severely shreds your dollar reserves and piles up government expenses, this so-called friend offers a helping hand in the form of billion-dollar debts — so that you can keep importing from it.
Ultimately, you find yourself in the middle of nowhere. Your people suffer; you arrange a funeral ceremony of your economy with just enough foreign reserves that you can barely afford imports of two months. Then the so-called friend offers you some more debt, so that you can buy necessary goods (or otherwise, your citizens will starve).
You say thanks to your so-called friend and move on in your life. Suddenly, you see your economy standing on the brink of an ultimate collapse. You knock your so-called friend's door for help, but this time, you face a blatant "no." Why? Because your so-called friend wants to improve its image in the eyes of the world powers — as they think that your so-called friend is using you like a tissue paper.
Hopelessly, you approach an international lender (the International Monetary Fund), which offers you some help on condition that you will have to make the economic deals with your so-called friend public. When that so-called friend becomes aware of the bank's (IMF) conditions, it warns you, saying that the loan from the bank (IMF) should not affect our "so-called friendship."
The curse of Xi Jinping's 'debt-trap diplomacy'
China has been accused by the West of leveraging huge loans it holds over less developed economies across the world in order to snatch their key assets and increase its military intervention.
From Pakistan to Montenegro, from Laos to Kyrgyzstan, many nations owe huge debts to China. Let us take the example of Sri Lanka. It owed more than $1 billion to China and unfortunately wasn't able to service the debt; China reportedly forced it to hand over Hambantota Port on lease for 99 years.
In April this year, China approached Vanuatu to set up a military base, which owed Beijing about $250 million. Tonga also carries some big debts and is facing difficulties in servicing them. The prime minister of Tonga, Akilisi Pohiva, in August showed his concerns over China's debt-trap diplomacy, saying Beijing was preparing to seize assets from his country.
China forces Pakistan to buy Chinese equipment for use in Chinese projects, shredding its reserves; then it extends Pakistan loans to cover the purchases, which increases the burden of debt on Pakistan's economy
For Pakistan, the situation seems alarming. China forces it to buy Chinese equipment for use in Chinese projects, shredding its reserves; then it extends Pakistan loans to cover the purchases, which increases the burden of debt on Pakistan's economy. Machinery imports alone from China in the first two years of the CPEC raised Pakistan's current-account deficit by 50%.
Now Pakistan is facing a severe foreign-currency shortfall, especially the US dollar holdings of its central bank, which have dropped to $8.4 billion, barely enough to pay for two months of imports. The trade deficit is skyrocketing; in the fiscal year ending last June, exports were $23.22 billion while imports exceeded $60 billion. Indeed, its public-sector debt stands at $75.3 billion — 27% of Pakistan's gross domestic product.
Islamabad needed an urgent cash injection for its suffering economy, for imports and clearing debts. It is not that Pakistan didn't ask China or Saudi Arabia to bail it out. Even Saudi Arabia agreed to invest in the CPEC in the form of an oil refinery in Gwadar, but China had concerns, as Saudi Arabia is a major non-NATO ally of the United States and any involvement of the Saudis in CPEC would indirectly mean allowing US intervention. Economic deals between Beijing and Islamabad related to the multibillion-dollar "debt trap" that is CPEC have been kept behind an opaque sheet of "we trust each other" from Day 1.
The United States, on every occasion, has accused China of predatory lending practices and ruining small economies. In my opinion, China had to portray itself as "sincere and unselfish" and therefore, it was a blatant "no" from Xi for another bailout for Pakistan. Or, it may also be that Pakistani Prime Minister Imran Khan's government is aware of the dark realities of China's Belt and Road Initiative.
Coming out of a fool's paradise
As The News reported on October 1, Pakistani Railway Minister Sheikh Rashid Ahmad (pictured above) said the estimated cost of expansion and reconstruction of ML-1 (Main Line-1 that runs from Peshawar to Karachi) under the CPEC had been brought down to $6.2 billion from $8.2 billion. "Pakistan is a poor country that cannot afford [the] huge burden of the loans," Rashid told a news conference in Lahore. "Therefore, we have reduced the loan from China under CPEC for rail projects from $8.2 billion to $6.2 billion."
Remember that Financial Times report?
"The previous government did a bad job negotiating with China on CPEC — they didn't do their homework correctly and didn't negotiate correctly, so they gave away a lot," Abdul Razak Dawood, the Pakistani cabinet member responsible for commerce, textiles, industry and investment, told the FT.
"I think we should put everything on hold for a year so we can get our act together," he added. "Chinese companies received tax breaks, many breaks, and have an undue advantage in Pakistan; this is one of the things we're looking at because it's not fair that Pakistani companies should be disadvantaged."
What Dawood said clearly shows that Imran Khan's government is skeptical about China's intentions behind pouring billions of dollars into Pakistan.
Between China's warning and IMF's conditions
Imran Khan is known for the slogans he raised during his election campaign, that if Pakistanis would give him a chance to form the government, he would break the country's addiction to begging the West for dollars whenever it finds itself in a financial crisis. On October 8, Khan forgot his lofty claims and allowed Finance Minister Asad Umar to announce that Pakistan would seek a hefty loan from the IMF. It will be the country's 13th bailout from the IMF since the 1980s.
And for sure, it will face strict conditions imposed by the Fund. It may force the Khan-led government to privatize steel mills and Pakistan International Airlines. And this would result in tens of thousands of jobs being lost, which will come with countrywide protests against Khan's party, Pakistan Tehreek-e-Insaf. Before the announcement, the dollar in Pakistan was trading at 125 rupees to $1 — after that, the rupee has been devalued to 135 per US dollar.
The rupee's depreciation has increased Pakistan's debt by $6.75 billion, thus contributing to some more economic woes for the nation. Just after Asad Umar announced the government's decision to seek a bailout package from the IMF on the night of October 8 came a substantial single-day stock-market loss by more than 1,300 points — losing almost 270 billion rupees ($2 billion) of its capitalization.
The government has failed to restore investor confidence, and thus the selling spree has continued.
As a result, the index dropped below 37,000 points. The IMF's projection that the inflation rate might hit 14% by June 2019 further intensified the situation.
And there is yet another huge burden on the shoulders of Imran Khan and his cabinet — to disclose the nature, size and terms of the debt that Pakistan is bearing. Christine Lagarde, managing director of the IMF (pictured below), clearly said the Fund would expect "absolute transparency about the nature, size, and terms of the debt that is bearing on a particular country," and although she did not explicitly mention China in her remarks, they were given directly in response to a question about Pakistan's stockpile of Chinese debt.
The transparency must extend to "the extent and composition of that debt," she added, regarding whether it was government-owned or by state-owned enterprises "or the like of it," which presumably means it also includes private-sector debt.
If Pakistan gives access to all the hidden information related to CPEC deals to the IMF, it will end up hurting its fair-weather friend China. The State Bank of Pakistan is not aware of the details of the CPEC deals and therefore, it compiles its own debt-sustainability forecasts on the basis of the incomplete information available.
No one knows what China and Pakistan have possibly agreed on.
If Pakistan gives access to all the hidden information related to CPEC deals to the IMF, it will end up hurting its fair-weather friend China
What Chinese Foreign Ministry spokesman Lu Kang said at his press briefing in Beijing was shocking. On one hand, he endorsed Pakistan's request to the IMF for financial assistance, but cautioned that the facility should not affect economic cooperation between Islamabad and Beijing, as Dawn reported.
Like a good friend of Pakistan, Lu could have endorsed the help that the IMF is offering to Pakistan — but the so-called "friend" cautioned Islamabad that the facility should not affect economic cooperation between the two countries. Already Pakistan's stock exchange is suffering, and this statement will contribute to investor confidence being lost, as it would make investors more skeptical about the possible consequences of Pakistan disclosing the hidden deals of CPEC.
Friends don't threaten each other, and China needs to understand that.
China should at least offer a helping hand to Pakistan in its truest sense. Rather than enmeshing it in a debt trap, it should invest in Pakistan's magnificent renewable-energy potential, such as financing solar-power plants in Balochistan and Sindh provinces, so that the country can cut down expensive crude-oil import for electricity generation. And it should help the country boost its exports by providing it with advanced industrial machinery and technology, so that the country can obtain comparative advantage in the production of some high-valued items.
There is nothing wrong in taking help from a "friendly" nation for the sake of energy and transport sector development, but as the world works on the theory of realism and capitalism, there is nothing like a free lunch.
China is securing its interests in the multibillion-dollar CPEC — and currently even enjoying Pakistan's piece of the cake.
Only after Pakistan begins to export more will it be able to acquire sufficient dollar reserves to fulfill its demands of energy and infrastructure on its own. Substantial macroeconomic changes have to be made so that it can produce, consume, save, expand and export efficiently.
Investment on research and development is needed. Barriers to enter and exit markets must be reduced. It will have to ask other countries (and not just friends) to make investments in its market. If the country properly explores its renewable-energy potential, it won't need coal, gas or petroleum to fuel its power plants.
Author's note: This article first appeared at DailyO (India Today)
Did India invade Kashmir?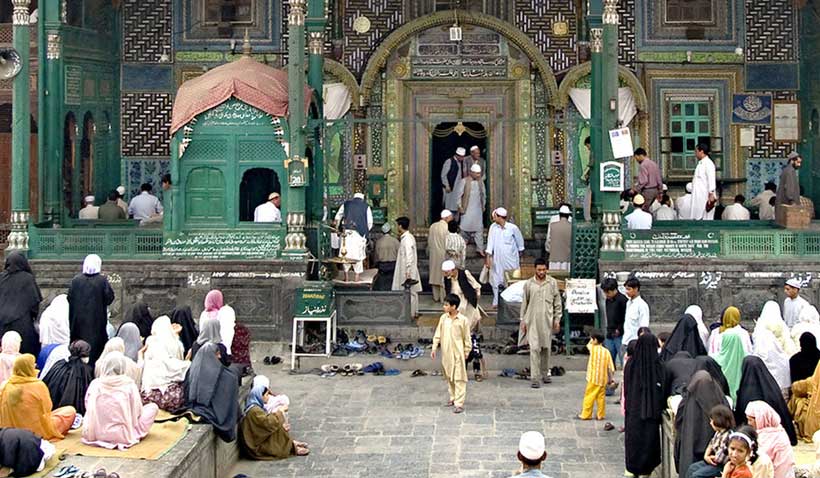 Pakistan has decided to observe 27th October as Black Day. This was the day when, according to India's version, it invaded the disputed Jammu and Kashmir State. India says that Pakistan had earlier entered a lashkar (irregular forces) into Kashmir on 22nd October. But, it is eerie that India never approached the International Court of Justice, as pointed out by Josef Korbel (the author of the Danger in Kashmir), or the United Nations (under Chapter VII of the UN Charter) to get Pakistan declared an aggressor. It approached the UN under Chapter VI of the UN charter (mediation). India's invasion of Kashmir is based on myths .
Myths
India claims that 'Maharaja Hari Singh signed the treaty of accession with the Indian Dominion on October 26, 1947'. As such, India was justified in marching invading Srinagar. . As for the 'accession instrument' argument, curious readers may refer to Alastair Lamb's 'Incomplete Partition, Kashmir – A disputed legacy 1846-1990', and 'Birth of a Tragedy'.
On the question of who the 'aggressor' was, the factual position is that India marched its troops into Kashmir without Maharajah's permission – a blatant act of aggression (Alastair Lamb, 'Incomplete Partition , Chapter VI: The Accession Crisis. Lamb concludes: 'According to Wolpert, VP Menon returned to Delhi from Srinagar on the morning of October 26 with no signed Instrument of Accession. Only after the Indian troops had started landing at Srinagar airfield on the morning of October 27 did VP Menon and MC Mahajan set out from Delhi from Jammu. The Instrument of Accession, according to Wolpert, was only signed by Maharaja Sir Hari Singh [if signed at all] after Indian troops had assumed control of the Jammu and Kashmir State's summer capital, Srinagar.
Lamb regards the so-called Instrument of Accession, 'signed' by the maharajah of Kashmir on October 26, 1947, as fraudulent. He argues that the maharajah was travelling by road to Jammu (a distance of over 350 km). How could he sign the instrument while being on the run for the safety of his life? There is no evidence of any contact between him and the Indian emissaries on October 26, 1947. Lamb points out Indian troops had already arrived at and secured Srinagar airfield during the middle of October 1947. On October 26, 1947, a further airlift of thousands of Indian troops to Kashmir took place.
The UN outlawed the 'accession'; the accession resolution, passed by the occupied Kashmir's 'constituent assembly' is void. Aware of India's intention to get the 'Instrument of Accession' rubber-stamped by the puppet assembly, the Security Council passed two resolutions, Security Council's Resolution No 9 of March 30, 1951, and confirmatory Resolution No 122 of March 24, 1957, to forestall the 'foreseeable accession'. It is eerie to note that the 'Instrument of Accession' is not registered with the United Nations. India took the Kashmir issue to the UN in 1948 under article 35 of Chapter VI which outlines the means for a peaceful settlement of disputes on Jammu and Kashmir State, not under Chapter VII dubbing Pakistan as 'aggressor'. India knew at heart that she herself was an aggressor.
In his books, based on Nehru's declassified papers, speeches and correspondence, Avtar Singh Bhasin debunked Nehru's perfidious failure to hold a plebiscite. In Chapter 5 titled Kashmir, India's Constitution and Nehru's Vacillation (pages 51-64) of his book India and Pakistan: Neighbours at Odd he makes a startling revelation. Nehru discarded Maharajah's and Kashmir assembly's 'accession'; in a letter dated October 31, 1947, addressed to the disputed state's prime minister, he shrugged off 'accession'. He said in the letter, 'after consideration of the problem, we are inclined to think that it [plebiscite] should be held under United Nations' auspices' (p. 28 ibid..). He reiterated in New Delhi on November 3, 1951, that 'we have made it perfectly clear before the Security Council that the Kashmir Constituent Assembly does not [insofar] as we are concerned come in the way of a decision by the Security Council, or the United Nations'(SWJ: Volume 4: page 292, Bhasin p.228). Again, at a press conference on June 11, 1951, he was asked if the proposed the constituent assembly of Kashmir 'decides in favourof acceding to Pakistan, what will be the position?' he reiterated, 'We have made it perfectly clear that the Constituent Assembly of Kashmir was not meant to decide finally any such question, and it is not in the way of any decision which may ultimately flow from the Security Council proceedings'. He re-emphasised his view once again at a press conference in New Delhi on November 3, 1951. He said 'we have made it perfectly clear before the Security Council that the Kashmir Constituent Assembly does not [insofar as] we are concerned come in the way of a decision by the Security Council or the United Nations'. Bhasin points out, 'at a press conference on July 24, 1952, when asked what the necessity of plebiscite was now that he had got [accession by] the Constituent Assembly, he replied "Maybe theoretically you may be right. But we have given them assurance and we stand by it. Bhasin points out Nehru made a 'tactical error', one 'of committing himself to the UN'.Accession documents are un-registered with the UN.
Concluding remarks
India's prime minister Modi cartographically annexed the disputed state, spurning the UN resolutions and the Simla Accord. Let India know that a state that flouts international treaties is a rogue state: pacta sunt servanda, treaties are to be observed and are binding on parties. Mushtaqur Rehman elaborated why Kashmir is the most dangerous place in the world (Divided Kashmir: Old Problems, New Opportunities for India, Pakistan and the Kashmiri People, 1996, pp. 162-163).No talks, no mediation. That is an open invitation to war, perhaps a nuclear Armageddon.
Bangladesh violence exposes veneer of Indo-Bangladesh bonhomie
Protests in Chittagong, Comilla and elsewhere left 10 dead, besides loss of property. The protests were sparked over an allegation of desecration of the Holy Quran in a temple. The Holy Quran was found resting on the thigh of a Hanuman statue in a Durga Puja pandal near a pond in Comilla called Nanua Dighi. A raft of issues from water disputes to religious tension mask mistrust in the relationship. Let us look at some of them. Broken promises indicate that India looks to its own interest.
CAA/NRC
India's Citizenship Act and the national Register of Citizenship does not confer citizenship on the Bengali immigrants at par with non-muslim refugees. In one of his speeches, India's minister Amit Shah even called Bangladesh immigrants "termites". The BJP leaders quote from Sheikh Mujibur Rehman's book to say that Mujib, as an East Pakistani national, wanted to annex Assam into East Pakistan (Bangladesh). Bharatiya Janata Party MLA from Telangana T. Raja Singh Lodh demanded `Illegal Bangladeshi settlers and Rohingya should be shot if they do not return to their countries like gentlemen'. He made the statement in the context of the Supreme Court-monitored exercise to identify genuine Indian nationals living in Assam. A legislator from Goshamahal in Hyderabad, in similar vein, roared in a video message on a social networking site: "If these people, illegal Bangladeshis and Rohingya, don't go back with 'sharafat' (like gentlemen) then there is a need to talk to them in their own language. They should be shot. Only then India will be safe. Such illegal settlers were "shot and driven out" from some other countries.
YS Chowdary of the Telugu Desam Party Said illegal immigrants from Bangladesh had settled in Assam as part of a "conspiracy to destroy India". It is the responsibility of the government to send them back to Bangladesh, he added.
"Shoot on sight"
Indian Border Security force has orders to "shoot on sight" if any Bangladeshi citizen living near the 4,096 kilometer (2,545 mile)alluvial/shifting border, happens to cross over. Regarding border killings, Brad Adams, Executive Director of the Asia Department of Human Right Watch state that, "Routinely shooting poor, unarmed villagers is not how the world's largest democracy should behave" (Adams, Brad "India's shoot-to-kill policy on the Bangladesh border" The Guardian. London). According to a report published by Human rights organisations, around 1,000 Bangladeshi civilians have been killed by Indian Border Security Force (BSF) in a period of 10 years (from 2001 to 2010). The report also states that Indian paramilitary forces routinely threaten, abuse arbitrarily detain and torture local Bangladeshi civilians living along the border and Bangladeshi border guards usually don't help the Bangladeshi civilians. Odhikar, a Bangladesh-based human right organization, allege that acts of rape and looting have also been perpetrated by BSF at the border areas.
Bangladesh Border Guards hate the BSF so much that a soldier, accompanying his commander for a flag meeting with DG was shot dead.
Onion export banned
India suddenly stopped exporting onions to Bangladesh. While addressing India-Bangladesh Business Forum, in Delhi, Bangladesh PM Sheikh Hasina expressed grief on the onion crisis in her country. She taunted that she asked her cook not to use onions in her food. Hasina said, 'We are facing crisis on the onion issue. I don't know why you have banned onion export. Maine cook ko bol diya ab se khana mein pyaaz bandh kardo." Indian Government had banned export of Onions on September 29 (Times of India ).
India is the biggest supplier of onions to Bangladesh, which buys a yearly average of more than 350,000 tons. India abruptly slapped a ban on onion exports to Bangladesh. Following the export ban, onion prices in Bangladesh jumped by more than 50 per cent, prompting the government to procure supplies from elsewhere.
Vaccine export contract cancelled
India backed out of its agreement (December) with Bangladesh to supply 30 million doses of AstraZeneca vaccine, developed by Oxford University in cooperation with the Pune-based Serum Institute of India. The Institute announced that India had barred Serum from selling doses on the private market until everyone in India had received the vaccine.
Later, Salman F. Rahman, a Cabinet minister and co-founder of the Beximco Group, a Bangladeshi conglomerate, took over the responsibility to distribute three million doses of the AstraZeneca vaccine in Bangladesh.
Concluding remarks
The ruling Awami League itself is mired in charges of corruption and nepotism. Its army chief also is being besmeared. It cracked down hard on its opponents with the army chief's help. The persecution of Muslims in India and laws like the citizenship Amendment Act and the National Register of Citizenship turned Bangladesh into a simmering cauldron of resentment.Demand for expelling all Bangladeshis from various Indian states is gaining momentum. The onslaught against Bangladeshi Muslims in India is part of Hindutva (perverted Hindu nationalism) frenzy to harass Muslim community.
Bangladesh is tight-rope balancing China and India. Many cabinet ministers think that Bangladesh's future lies with stronger rapport with China. During her visit to China, Bangladesh's Prime Minister discussed a broad spectrum of issues and signed several memorandum of understanding. They cover the power sector, riverine matters including Brahmaputra River, commercial loans and formation of various working groups. Bangladesh has also accepted the Belt and Road Initiative.
Bangladesh has contracted Chinese in a proposed $300 million project downstream of Teesta River. Turkey also is improving relations with BD.
Changing complexion of "militancy" in the occupied Kashmir
Two teachers, Supinder Kaur and Deepak Chand, were shot dead in Srinagar on October7, 2021.The Resistance front owned the killing. The name implies that this organisation like the Jammu and Kashmir Liberation front does not have religious moorings. The front explained that "they were killed because they harassed and warned the parents with dire consequences if the students did not attend the school function on August 15 (India's Independence Day).
In a tweet, the Inspector general of Kashmir police disclosed that 28 civilians had been killed din the valley during 2021". Five persons belonged to local Hindu and Sikh communities. . Two persons were non-Hindu labourers (pic.twitter.com/j5R2MVWrT3).
Each killing follows massive crackdowns, cordons and searches, and rounding up of innocent people as suspects mostly members of Jammat-e-Islami now banned, and Hurriyat members.
Who the Resistance Front is?
Very little is known about the Front. The Resistance Front publicly emerged in the aftermath of August 5, 2019, when the Central government stripped Jammu and Kashmir of autonomy under Article 370 and split the state into two Union Territories. The Article 15-A also was abrogated. This article guaranteed special protections to Kashmiri people defined as "permanent residents" of Jammu and Kashmir.
The Front came into limelight when it owned a grenade attack in October 2019. Eight civilians on Srinagar's busy Hari Singh High Street were injured in the attack. The Front is shy of social posts. But, it did announce its debut on the chat platform, Telegram.
India attributes the April intense gunfight between with security forces in the Keran sector (Kupwara district) to this Front. It left five personnel of the army's elite Special Forces dead.
Another encounter has continued for five days until October 19 in Mendhar sector. India admits having lost several soldiers, including a junior commissioned officer, in the fight The Indian forces dared not enter into the forest. They were content to use heavy guns from the outside. The Indian forces' initial impression was that the front uses only pistols and improvised explosives. That has been proved wrong.
To disguise their ignorance about the Front, the forces say, 'These acts are committed by newly recruited terrorists or those who are about to join terrorist ranks'.
IGP Kashmir Vijay Kumar says, 'A total of 28 civilians have been killed by terrorists in 2021. Out of 28, five persons belong to local Hindu and Sikh communities and two persons are non-local Hindu labourers.'
India shaken
The non local Kashmiri migrants have no faith in police protection. They are returning to their home towns. The remaining persons are being shifted to army camps.
India's home minister has planned a visit to Srinagar to familiarize himself with the situation. Indian prime minister Modi is being blamed at home and abroad for emergence of the Resistance Front. The critics point out that Kashmiriat had been the crucible of several civilizations. But India's reign of terror compelled the native Kashmiri to become xenophobic.
Modi ventilated his ire at rights criticism in his speech before the National Human rights Commission.
He stressed that welfare measures like providing electric connection, alleviating poverty were more important than human rights.
The NHRC is a statutory body that was constituted on October 12, 1993, under the Protection of Human Rights Act. It takes cognisance of human rights violations, conducts enquiries and recommends compensation to victims from public authorities besides other remedial and legal measures against the erring public servants. However its present chairman is believed to be BJP stooge.
Kashmir, a Guantanamo Bay
Even Mehbooba Mufti, a former BJP ally, has been compelled to call Kashmir a Guantanamo Bay prison. She called for lifting ban on Jammu and Kashmir Liberation Front, Jama'at-e-Islami, withdrawal of `sedition' or `terrorism' cases against Kashmiri leaders or ordinary folk. Her voice proved to be a voice in the wilderness. What else could Mehbooba call Kashmir _ `Kashmiris feel that they are literally imprisoned in a cage from which almost all exit routes are barred save one, to India, which is also not without peril. Kashmiris are distrusted and treated poorly in many parts of India, whether as students or as traders' (A.G. Noorani, Kashmir, a prison, Dawn January 12, 2019). Trade across the Line of Control has been stopped and `terrorism' charges slapped on some traders. Even the tyrannical Dogras and their British overlords facilitated Kashmir trade with Central Asian and other states. Kashmiri markets used to be flooded with foreign traders and their merchandise _books, shawls, gold tillas, Russian textiles, Kokandi silk, Bukharan rumals (handkerchiefs) and coral. Trade from British India would flow through Kulu via the Chang Chenmo route to Yarkand, bypassing the maharaja's customs officials in Leh. In 1870, Maharaja Ranbir Singh signed a special treaty in Sialkot with Viceroy Lord Mayo to accept this route as a 'free highway', later known as Treaty Route. Central Asians intending to perform hajj used to travel through this route to Karachi or Bombay sea-ports to board ships. To facilitate pilgrims, highway provided rest houses, and supply depots jointly supervised by British and Kashmir officials. Now, even the Kashmir Highway stands closed to civilian traffic during military-convoy movement.. A minor, violating road closure, was brutally crushed by an Indian army vehicle."
Mehbooba revealed her government was dismissed for expressing ennui at central-government atrocities, not returning dead bodies of `encounter' victims and burning them, not allowing funeral prayers, demanding talks with Pakistan, registering an FIR against an army officer, resisting change in Kashmir's special status, and so on (Indian Express dated April 18. 2019). A cursory look at Kashmir press is horrifying _ Sedition cases were slapped on three Aligarh- university Kashmiri students for trying to hold prayers for Hizb militant Wani, Kashmiri students and traders at Wagah border are forced to chant anti-Pakistan slogans and post them to face book. Kashmir students and traders were attacked or looted throughout India. About 700 students, including girls, fled to Valley. Even holders of PM Modi's merit-based competitive scholarships had to rush back to Valley for safety. Kashmiri journalists in Indian states were roughed up, mercilessly beaten, and told to go back Meghalaya governor officially directed to boycott everything Kashmiri. Some Kashmiris petitioned Supreme Court to intervene. In its order, the Supreme Court directed 10 states and various institutions to take remedial steps, but in vain.
Fake encounters
People have lost trust In India's claims of success in "encounters", mostly fake. In July last year, security forces in Kashmir claimed to have killed three "unidentified hardcore terrorists" in a gunfight in Amshipora village of Kashmir's Shopian district. They had last made phone calls to their families on July 17, 2020, a day before the purported gunfight had taken place.
An army inquiry and a police probe into the encounter established that the three suspected militants killed in Amshipora were shot dead in a fake encounter.
Indian army stages such encounters to earn reward of Rs. 20 lac per encounter. A year has gone by but the captain accused of masterminding and executing the fake Amshipora encounter is still unpunished. He abducted three labourers from their homes and shot them dead as "terrorists". Those killed in Shopian in July 2020 were Mohammed Ibrar of Tarkasi village, Imtiyaz Ahmad of Dharsakri village, and Ibrar Ahmad.
Concluding remark
It is obvious that it is not all hunky dory in Kashmir as India claims. The changed dimension of "militancy" is an incurable headache for the Modi's government.