Migration statistics: Interconnected data for an interconnected world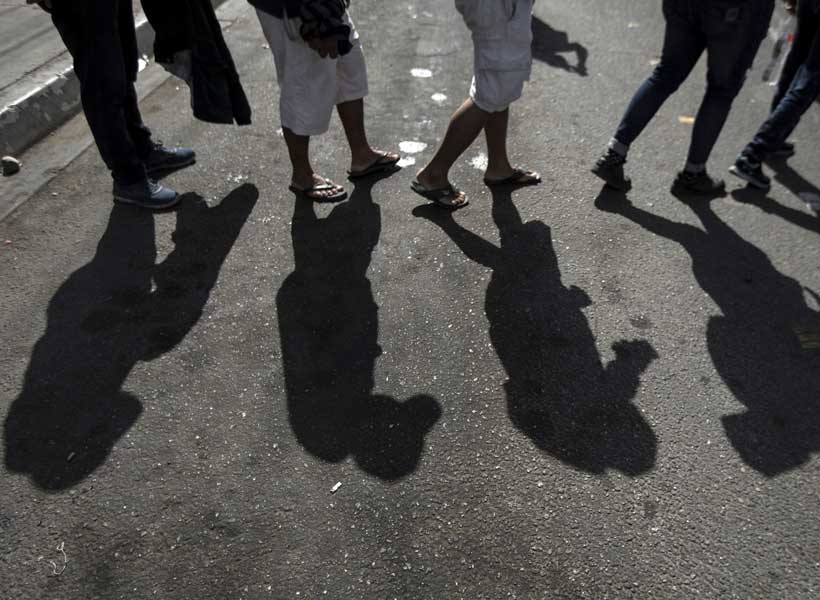 All over the world, people are moving. As they always have throughout human history, people today migrate in search of better opportunities, to escape hardship or conflict, or to connect with loved ones. Today, though, the scale of migration is unprecedented and the reasons ever more diverse –great swathes of humanity embark on long and dangerous journeys to flee poverty, conflict, terrorism or the effects of climate change, often seeking refuge or the chance of a better living in countries with stronger economies or more stable politics.
Coping with such movements is challenging in many ways. But a crucial step in ensuring resilience in the face of these challenges is gathering data. Knowing the size of these movements of people, how many enter each country, how many are already there, how old they are, what skills, professions, languages, health and housing needs they have – all of this is essential if countries are to maintain the dignity and rights of migrants while preserving peace and justice within communities affected by migration.
Recognizing this need, the Global Compact for Safe, Orderly and Regular Migration – a political agreement that is expected to be adopted by UN Member States in Marrakesh in December this year – calls on countries to 'collect and utilize accurate and disaggregated data as a basis for evidence-based policies'.  Of 23 objectives in the Compact, this is the first, reflecting its indispensability if the others are to succeed.
Yet measuring migration is fraught with challenges. People move quickly, sometimes without documents, sometimes fearing the consequences if they are counted. Others simply have no incentive to report their arrival or departure, so they may never be recorded.
Statistics on migration have had to evolve rapidly to keep up with these growing difficulties. Combining information from a variety of sources — immigration authorities, censuses, surveys and population registers, tax offices, education records — holds great promise, and will be a central topic of discussion at this week's UNECE-Eurostat Work Session on Migration Statistics (24-26 October), a gathering of more than 90 expert migration statisticians and producers of administrative data on migrants.
Effective integration of multiple data sources, few of which are designed for producing migration statistics, requires strong coordination between national statistical offices, migration authorities and other agencies responsible for data collection. The Work Session will bring together representatives from all these groups to promote dialogue and mutual learning.
Emilio Zagheni, director of the Max Planck Institute for Demographic Research, will deliver a keynote speech highlighting research findings on using 'Big Data' for migration statistics, while Germany and the United States will share experiences of novel ways to measure asylum seekers and refugees.
Creating a common approach to the digital economy and Industry 4.0
The United Nations Industrial Development Organization (UNIDO) participated in a forum of the Commonwealth Telecommunications Organisation (CTO) to discuss how international organizations can promote the development of the ICT infrastructure and new technologies in order to realize digital economies.
Mr. Bernardo Calzadilla-Sarmiento, UNIDO's Director of the Department of Trade, Investment and Innovation, highlighted UNIDO's role and functions in leveraging the potential of Industry 4.0 to meet the sustainable development goals (SDGs). Technical cooperation, developing new norms and standards, and the convening of stakeholders and partnerships to share best practices are ways of enabling this.
"Industry 4.0 is going to bring about far reaching changes and governments must implement best practices to address these important challenges."
More than a dozen international bodies took part in the forum, including the African Union, ASEAN, the OECD and the World Economic Forum, who all agreed that public-private partnerships are key to combat the existing digital divide, both in terms of infrastructure and technical solutions, which include building capacities and using innovation in ICT.
The International Telecommunication Union further highlighted the need to support the development of and harmonization of international standards, which survey the readiness of enterprises for Industry 4.0.
APEC Strengthens Trust with Data Protection System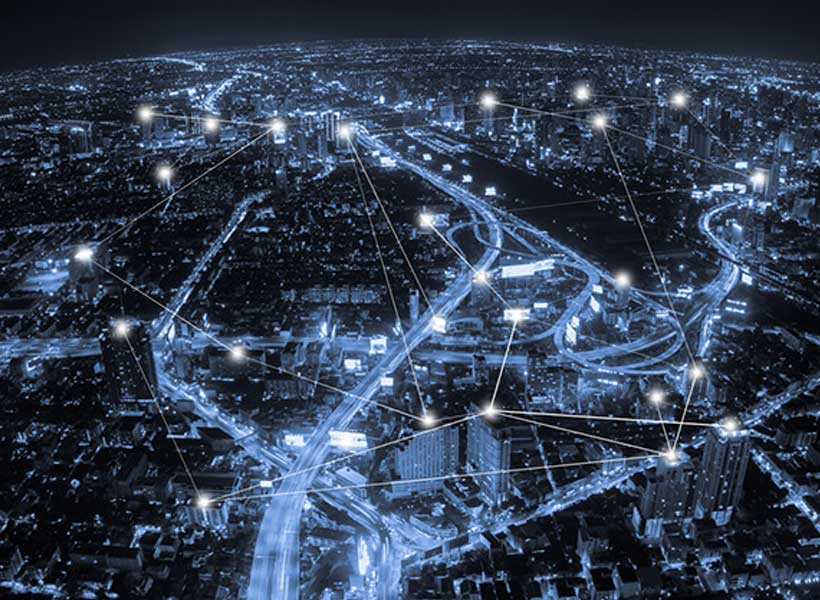 Data protection in the Asia-Pacific region has just received a significant boost with the appointment of the Infocomm Media Development Authority (IMDA) by Singapore as its accountability agent. Singapore joined the APEC Cross-Border Privacy Rules (CBPR) system in March last year and has become the third economy after the United States and Japan to operationalize the system.
Adopted in 2011 and endorsed by the 21 APEC Leaders, the CBPR system allows participating businesses and other organizations to develop their own internal rules and policies consistent with the specific CBPR program requirements upon which the certification is based in order to secure cross-border data privacy.
As accountability agents, IMDA will ensure the privacy policies and practices of participating organizations comply with the APEC CBPR and Privacy Recognition for Processors (PRP) through independent third party assessments before certifying them.
"The appointment of the IMDA by Singapore as the new accountability agent of the CBPR system shows the deep commitment from members to pursue a better data protection mechanism that does not hinder innovation and development," said Shannon Coe, Chair of the APEC Electronic Commerce Steering Group.
Data protection is an urgent issue for businesses in the region, which is home to 45 per cent of the world's internet users—about 1.99 billion people. People and businesses are connected globally, with more and more data flowing across borders.
"Trust is key to the growth and development of the digital economy," added Coe. "A strong data protection system is beneficial for both businesses and consumers and furthers participation in the digital economy."
The approval of the IMDA as an accountability agent in Singapore was reached by the Joint Oversight Panel of the APEC Electronic Commerce Steering Group, which administers the APEC CBPR system. IMDA will join other accountability agents such as Schellman & Company, TrustArc in the United States and the Japan Institute for Promotion of Digital Economy and Community (JIPDEC) in Japan.
"In APEC, we are working to include more people to participate in the economy through digital trade and related processes. We can achieve this by ensuring that we have the right system in place to protect consumers' data. This builds not only trust, but confidence for both consumers and the businesses," said APEC Secretariat Executive Director, Dr Rebecca Sta Maria.
There are currently eight participating APEC economies in the CBPR system, including Australia, Canada, the Republic of Korea, Japan, Mexico, Singapore, Chinese Taipei and the United States.
GDPR shows results, but work needs to continue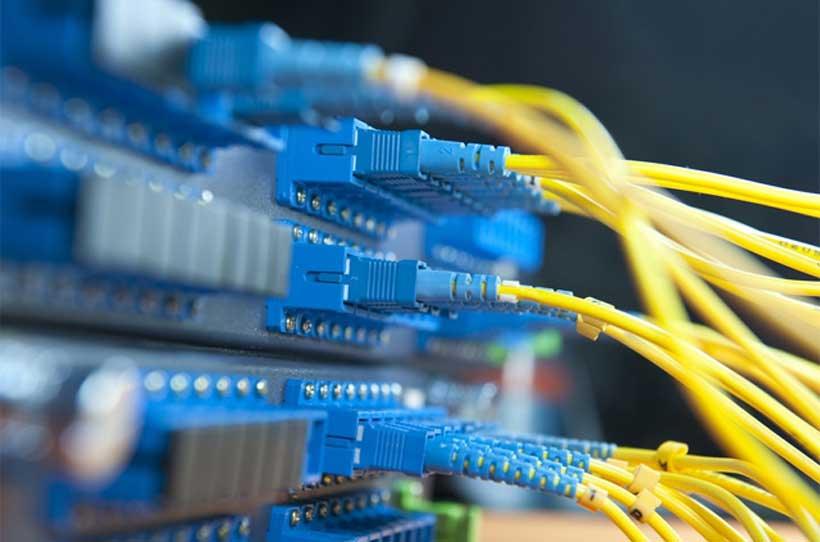 Just over one year after the entry into application of the General Data Protection Regulation, the European Commission has published today a report looking at the impact of the EU data protection rules, and how implementation can be improved further. The report concludes that most Member States have set up the necessary legal framework, and that the new system strengthening the enforcement of the data protection rules is falling into place. Businesses are developing a compliance culture, while citizens are becoming more aware of their rights. At the same time, convergence towards high data protection standards is progressing at international level.
Frans Timmermans, First Vice-President of the European Commission, said: "The European Union strives to stay at the forefront of the protection of personal rights in the digital transformation while seizing the many opportunities it offers for jobs and innovation. Data is becoming an invaluable element for a booming digital economy and is playing an increasingly vital role in developing innovative systems and machine learning. It is essential for us to shape the global field for the development of the technological revolution and for its proper use in full respect of individual rights."
Věra Jourová, Commissioner for Justice, Consumers and Gender Equality added: "The General Data Protection Regulation is bearing fruit. It equips Europeans with strong tools to address the challenges of digitalisation and puts them in control of their personal data. It gives businesses opportunities to make the most of the digital revolution, while ensuring people's trust in it. Beyond Europe, it opens up possibilities for digital diplomacy to promote data flows based on high standards between countries that share EU values. But work needs to continue for the new data protection regime to become fully operational and effective."
The GDPR has made EU citizens increasingly aware of data protection rules and of their rights, as indicated by a Eurobarometer survey published in May 2019. However, only 20% of Europeans know which public authority is responsible for protecting their data. This is why the European Commission has launched this summer a new campaign to encourage Europeans to read privacy statements and to optimise their privacy settings.
While the new data protection rules have achieved many of their objectives, the Commission's communication also sets out concrete steps to further strengthen these rules and their application:
One continent, one law: Today, all but three Member States – Greece, Portugal and Slovenia – have updated their national data protection laws in line with EU rules. The Commission will continue to monitor Member State laws to ensure that when they specify the GDPR in national laws, it remains in line with the Regulation and that their national laws are not a gold-plating exercise. If needed, the Commission will not hesitate to use the tools at its disposal, including infringements, to make sure Member States correctly transpose and apply the rules.
Businesses are adapting their practices: Compliance with the Regulation has helped companies increase the security of their data and develop privacy as a competitive advantage. The Commission will support the GDPR toolbox for businesses to facilitate compliance, such as standard contractual clauses, codes of conduct and new certification mechanism. In addition, the Commission will continue supporting SMEs in applying the rules.
Stronger role of data protection authorities: The Regulation has given national data protection authorities more powers to enforce the rules. During the first year, national data protection authorities have made use of these new powers effectively when necessary. Data protection authorities are also cooperating more closely within the European Data Protection Board. By the end of June 2019, the cooperation mechanism had managed 516 cross-border cases. The Board should step up its leadership and continue building an EU-wide data protection culture. The Commission also encourages national data protection authorities to pool their efforts for instance by conducting joint investigations. The European Commission will continue to fund national data protection authorities in their efforts to reach out to stakeholders.
EU rules as reference for stronger data protection standards across the globe: As more and more countries across the world equip themselves with modern data protection rules, they use the EU data protection standard as a reference point. This upwards convergence is opening up new opportunities for safe data flows between the EU and third countries. The Commission will further intensify its dialogues on adequacy, including in the area of law enforcement. In particular, it aims at concluding the ongoing negotiations with the Republic of Korea in the coming months. Beyond adequacy, the Commission aims to explore the possibility to build multilateral frameworks to exchange data with trust.
Next steps
In line with the General Data Protection Regulation, the Commission will report on its implementation in 2020 to assess the progress made after two years of application including on the review of the 11 adequacy decisions adopted under the 1995 Directive.
Background
The General Data Protection Regulation is a single set of rules with a common EU approach to the protection of personal data, directly applicable in the member States. It reinforces trust by putting individuals back in control of their personal data and at the same time guarantees the free flow of personal data between EU Member States. The protection of personal data is a fundamental right in the European Union.
The GDPR has been applicable since 25 May 2018. Since then, nearly all Member States have adapted their national laws in the light of GDPR. The national Data Protection Authorities are in charge of enforcing the new rules and are better coordinating their actions through new cooperation mechanisms and the European Data Protection Board. They are issuing guidelines on key aspects of the GDPR to support the implementation of the new rules.