Half the population of Yemen at risk of famine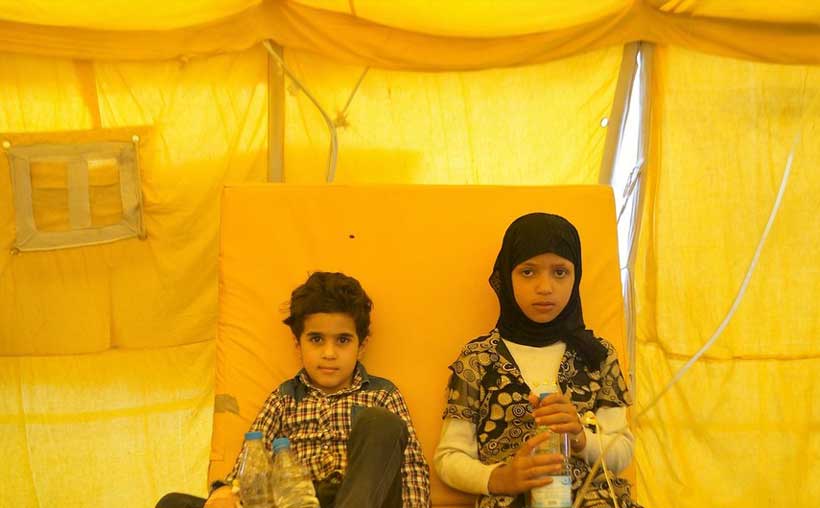 Around 14 million people in Yemen, or half the total population of the country, are facing "pre-famine conditions," said the UN Under-Secretary-General for Humanitarian Affairs, in a briefing to the Security Council on Tuesday.
Mark Lowcock, who is also Emergency Relief Coordinator, said that the UN assessment, which revises September's estimate of 11 million at risk, is based on recent survey work and analysis, and categorizes "pre-famine conditions," as meaning those who are entirely reliant on external aid for survival.
Famines, said Mr. Lowcock, are a rarity in the modern world, and whilst this is a positive sign of progress, it is also what makes the Yemen situation so shocking.
Although it is difficult to confirm how many are dying from starvation, or starvation-related disease, the relief chief said that health workers are pointing to a rising number of deaths linked to food-related factors, with one aid agency estimating at the end of 2017 that 130 children were dying every day from extreme hunger and disease: nearly 50,000 during the course of a year.
However, many deaths are hidden: "Only half of health facilities are functioning, and many Yemenis are too poor to access the ones that are open. Unable to reach care, people often die at home. Very few families report these deaths; their stories go unrecorded."
Mr. Lowcock said the situation in Yemen is now far more serious than in 2017, when warnings of famine led to a dramatic scaling up of the UN coordinated relief effort, because of the large number of people at risk.
Beyond those at risk of famine, the emergency food assistance on which many millions have been reliant for years is only enough to survive, Mr. Lowcock said, adding that their immune systems were literally collapsing, making them – especially children and the elderly – more likely to succumb to malnutrition, cholera and other diseases.
Hudaydah, collapsing economy, exacerbate crisis
The Special Envoy reported little progress on two key issues exacerbating the crisis: fighting around the town of Hudaydah, which is choking aid and commercial operations, and the collapse of the economy.
On the first point, intense fighting, shelling and air strikes have continued to hit Hudaydah in recent days, leading to more than half a million having to leave their homes. Over 5,000 separate violations of international humanitarian law by all parties to the conflict have been recorded since May, including mass civilian casualties.
Humanitarian aid is being severely hampered by delays in issuing visas, restrictions on imports of equipment and cargo and other obstructions, and Mr. Lowcock warned that the relief effort will simply be overwhelmed if the fighting does not cease.
The economic situation is dire, with gross domestic product cut by half since 2015, over 600,000 jobs lost, and more than 80 per cent of the population living below the poverty line. Mr. Lowcock called for an urgent and substantial injection of foreign exchange, and for payments to pensioners and key public sector workers to resume.
Mr Lowcock called for urgent action in five areas: a cessation of hostilities in and around all the infrastructure and facilities on which the aid operation and commercial importers rely, protection of the supply of food and essential goods across the country, a larger and faster injection of foreign exchange into the economy, increased funding and support for the humanitarian operation, and finally for all belligerents to engage fully with the UN to end the conflict.
UNESCO research on AI's implications on human rights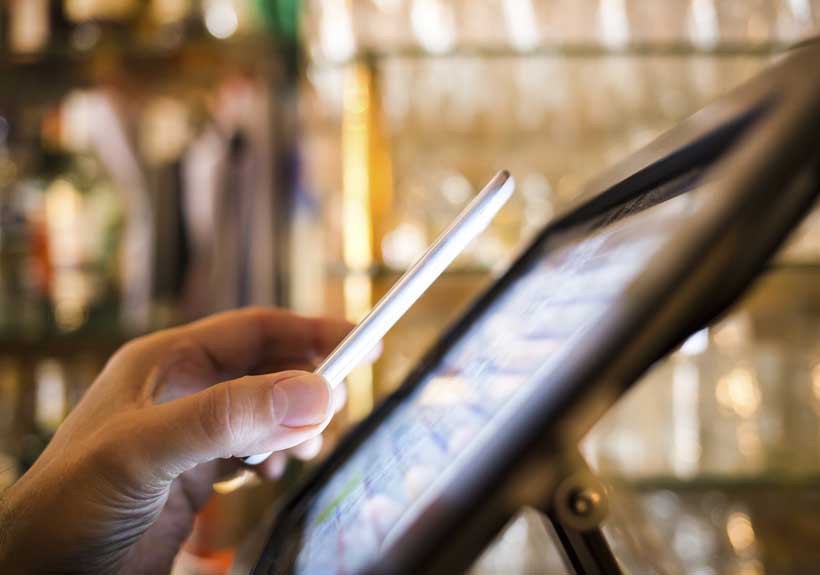 "Artificial Intelligence (AI) is increasingly becoming the veiled decision-maker of our times. AI has profound implications on human rights ranging from freedom of expression, privacy, to right to equality and participation; a human rights based approach must be mainstreamed to guide the development AI through inclusive multi-stakeholder participation," said UNESCO programme specialist Xianhong Hu, when she spoke at the 40th Session of the United Nations Human Rights Council last week.
She was presenting the summary findings of UNESCO's new report Steering AI for Knowledge Societies: A ROAM Perspective, during the panel discussion on Human Rights in the Era of Artificial Intelligence: Exploring the AI development from UNESCO's prism of Internet Universality, this report shows these principles are intended for all interested stakeholders and AI development should align with human Rights, Openness, Accessibility and Multi-stakeholder governance.
This ROAM approach can serve to guide the ensemble of values, norms, policies, regulations, codes and ethics that govern the development and use of AI – a theme that was echoed by a number of delegates in the room.
"The complexity of AI calls for an interdisciplinary, comprehensive, global and multi-stakeholder reflection on the opportunities and challenges that come with such advanced ICTs," stated Abdulaziz Almuzaini, Director of the UNESCO Geneva Liaison Office.
UNESCO's ROAM framework was highly commended by delegates, professionals and academic representatives present during the panel session. "We appreciate our cooperation with UNESCO. AI is transforming our lives, the use of AI in the exploitation of big data is essential. These are all areas we need to protect human rights," said Omar Zniber, Permanent Representative of Morocco. H.E. Zniber elaborated that AI-generated content sometimes boosts "fake news" and blurs the lines for accountability of produced content. Moreover, AI's consequences will be felt strongly the Global South, where the potential for digital divide are stronger.
Further insight was provided by Francois Gave, Deputy Permanent Representative of France, regarding France's position on AI and technology. Stating that AI has been placed on the G7 agenda, he noted that democracy itself could be at stake in the grander scheme of human rights, because some people do not realise that their information is being gathered and retained. At the level of the European Union, many principles surrounding human rights and data privacy exist. However, he held that "now is the time to take things further and work together."
Dr. Eileen Donahoe, Executive Director, Stanford Global Digital Policy Incubator, moderated the session and pointed that the implication of AI for human rights are vast and multilayered. She believes the existing universal human rights framework including UNESCO's ROAM principles, can serve as a primary guide for technologist and for policy-makers to help ensure that AI development is beneficial for humanity.
The UNESCO summary report also reveals that privacy is often infringed when AI involves opaque data collection, de-anonymization, third-party data-sharing, and the tracking and profiling of individuals.
"Increasing Information personalization and content moderation by AI enhance users' access to information, but at the same time can narrow down the scope of Information and the pluralism of ideas to which they are exposed. Particularly, when Internet intermediaries are pressured to use AI to combat hate speech and disinformation, this can risk removing legitimate content and thus undermine the free flow of information", stressed UNESCO's Hu in her presentation.
Vidushi Marda, Legal Scholar from Article 19, stressed that some people may be "forsaken" with the development of AI. She held that the unintended consequences of AI are not being considered as much as they ought to be.
Coining AI as a "trend" word, Jovan Kurbalija, Executive Director and Co-Lead of the United Nations Secretary General High Level Panel on Digital Cooperation, emphasised that using AI in local scenarios is of utmost importance. In addition to the protection of human rights, "human happiness and appreciation" must also be considered.
UNESCO's new summary report is about ongoing research and the final publication will elaborate key options for actions for different stakeholders as well as overarching options for shaping the future of AI development. The preliminary brochure is online at https://en.unesco.org/sites/default/files/unesco-steering_ai_for_knowledge_societies.pdf as well as on UNESCO's webpage dedicated to Artificial Intelligence https://en.unesco.org/artificial-intelligence.
The struggle for gender equality: 'Power is not given, power is taken'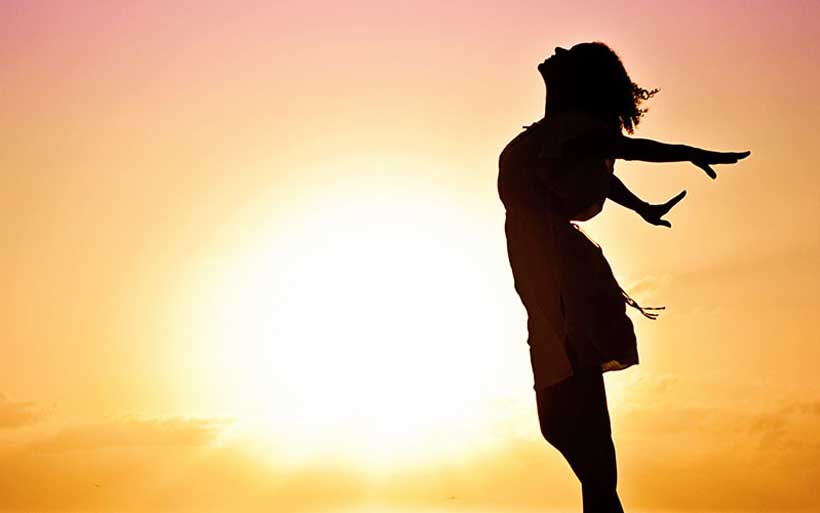 After hearing from many of the world's top women politicians on Tuesday in a session on "Women in Power", Secretary-General António Guterres, held a Town Hall meeting for civil society activists where he underscored the importance of women seizing the initiative in the struggle for gender equality.
"The central question of gender equality is a question of power", he stressed, noting that we continue to live in a male-dominated world with a male-dominated culture.
"Power is not given, power is taken", he stressed, adding that "we have to push back" against the resistance to change "because people do not like power being taken".
institutional approaches, like the ones the UN develops, with the approaches at the civil society [level], the grassroots movements and the public opinion in general", he elaborated.
In enumerating the UN's internal priorities, he listed the first as parity, telling the meeting that at the senior Under-Secretary-General (USG) and Assistant-Secretary-General (ASG) levels, "we are now at 53 per cent men and 47 per cent women, which means that we are in line to the commitment I made to reach full parity in senior management in 2021", he stated.
He added that while there are 26 women and 16 men in senior management, peacekeeping remains a male-dominated field. "We need to have probably a majority of women in headquarters" at the USG and ASG level, he said, "to compensate for what is still a minority in the field, but we are making progress very quickly", he explained.
Notwithstanding the progress at the top levels, where he can personally appoint women, he said he was aware of a "pushback" moving down the ranks. To remedy this, Mr. Guterres said he was encouraging all Member States to include gender as a criteria and vowed to keep pushing, adding that "the battle is enormous".
Ending impunity
Turning to sexual harassment, he flagged that the victims are predominantly women and girls "because of the power relations".
The Secretary-General said the main obstacle to introducing a zero-tolerance policy was the doubt people had over its effectiveness, pointing out that often "the victim becomes a double victim" instead of the perpetrators being punished.
To combat this, "we have done something revolutionary" he told the group: "We created a team of six women experts on sexual harassment investigations" where complaints bypass the old bureaucratic system and go straight to this team, "which might make some men think twice". This second priority was greeted with a stirring round of applause.
Sexual exploitation perpetrated by UN staff against others, namely vulnerable populations, was the UN chief's third priority.
While cases are reported in peacekeeping operations, they also come in from agencies working in humanitarian and development fields.
"It is important to have a prevention capacity and at the same time a solid capacity to fighting impunity", he asserted, adding that progress is being made. Specifically he said the overwhelming majority of troop and police contributing countries "are signing a contract with us in relation to prevention, training and punishment", in addition to around 60 heads of State and Government who are championing the cause.
Searching outward
Outside the Organization, the Secretary-General expressed concern that despite many movements underway to combat gender-based violence, "we are seeing that violence against women and girls in conflict situations is not improving".
Combatting this violence, including in families, is what Mr. Guterres called his first "outside priority".
He identified "a wide range" of ways to do this, from prevention to training and more effective court systems.
The second priority beyond the UN he said, concerned human rights violations, which he said was "very much linked to the pushback aspect."
Mr. Guterres cited an uptick in the persecution of women human rights defenders, online hate speech, harassment and "vicious campaigns of the worse possible kind".
"The hatred and prejudice" against "women emerging", is also "a question of power", he said, lamenting that legislation, reproductive rights and "even genital mutilation" are moving backwards.
In conjunction with governments and international organizations, civil society has an important role to play in shifting this.
"We need to push back against the pushback in relation to what is a difficult environment for the human rights universe related to the question of gender," Mr. Guterres spelled out.
The human right agenda in several parts of the world is losing ground and "it is very important that we unite our efforts to reverse this trend", concluded the Secretary-General.
Human rights 'core to sustainable development'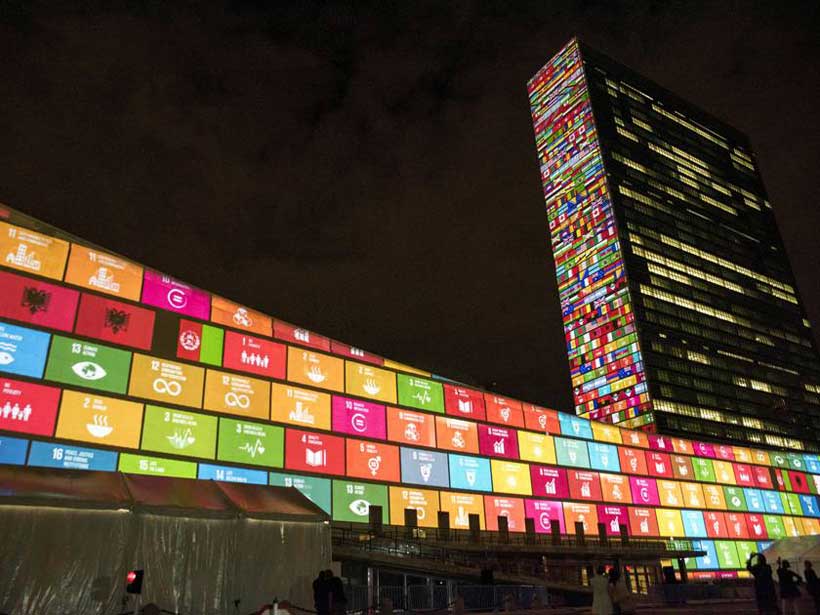 "Human rights are core to the 2030 Agenda, and sustainable development is a powerful vehicle for the realization of all human rights," the UN's Deputy Secretary-General, Amina Mohammed, said in a speech to the Human Rights Council, on Thursday.
The 2030 Agenda, the UN's "plan of action for people, planet and prosperity," contains a commitment to "realize the human rights of all and to achieve gender equality and the empowerment of all women and girls," through the implementation of the Agenda's 17 Sustainable Development Goals (SDGs).
"Realizing the objectives of the SDGs means that people are able to fulfil their rights to adequate housing, clean water, health care, education and food as well as their right to participate in the decisions that affect their lives," continued Ms. Mohammed, who assured the Council of the UN's "rock-solid commitment to delivering on people's rights and well-being through implementing the Sustainable Development Goals."
The deputy UN chief reminded delegates that the Agenda is "a promise to secure peace and prosperity, founded in the respect for people's rights and their dignity," and a pledge to go beyond "business as usual" and address emerging global challenges.
However, Ms. Mohammed warned the Council that the world is off track to achieving the 2030 Agenda. "We are falling behind in achieving the promise to 'leave no one behind'. We say that youth are the future, and yet youth unemployment is at record highs. And where is the leap forward we promised women and girls?"
Other targets are not being hit, she added, due to low investment in the poorest countries, unregulated migration and insufficient climate action. This is often, she said, a result of "entrenched patterns of inequalities and discrimination, and policy choices at both the national and global levels."
The way to address the problem and "stop the slide and reset the ambition with urgency," is for global cooperation to bring about human rights for all, said Ms. Mohammed, using all parts of the UN system to help countries to implement the 2030 Agenda at a national level.
Despite the many challenges, she expressed her conviction that the international community will bring about a world that leaves no one behind, and respects human rights for all: "let's keep hope alive for the millions who live a life of hunger, fear, and atrocities beyond our imagination. It is our job to be their voice, so they may all know peace, prosperity and a life of dignity."