Britain's Tricks over Brexit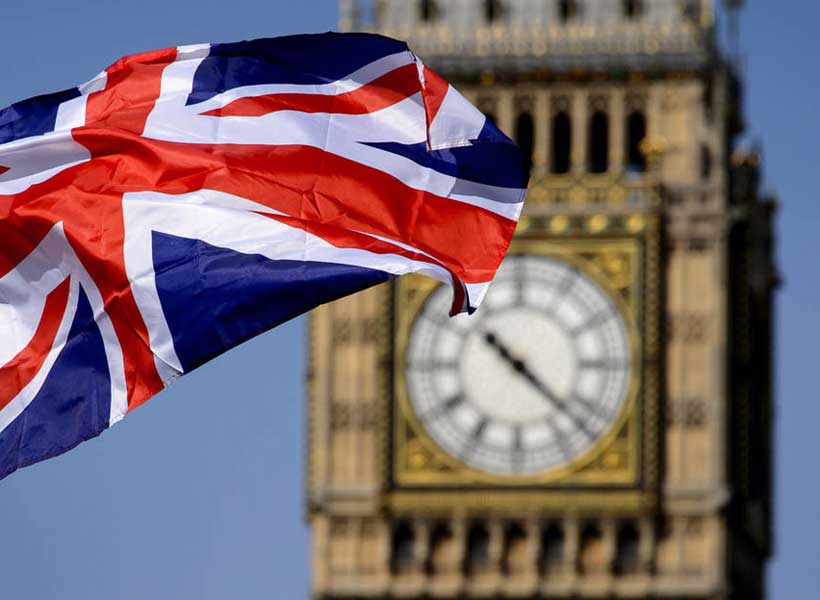 The Brexit has long been a complicated puzzle in the political and economic equations of Europe and London. The talks between London and Brussels over British exit from the European Union have been halted. On the other hand, we are witnessing widespread protests against the withdrawal of Britain from the European Union (protests raised in England, Scotland, Wales and Northern Ireland).
Shortly before, whispers were heard that England wasn't to leave Europe at all. For example, Malta's Prime Minister Joseph Muscat, whom his country's government holds the rotating presidency of the Council of Ministers of the European Union, mentioned that Brexit won't eventually take place!
Previously, former British Prime Minister Tony his country's withdrawal from the EU, stated that it's possible that Britain won't leave the EU! This is while according to a referendum held in 2016, the British citizens voted for leaving the EU.
The European and British authorities seem to be designing a joint project to prevent the realization of Brexit. The British authorities are apparently insisting on the persuasion of the Brexit negotiations, while on the other hand, European officials hope that the decision of British citizens on leaving EU wouldn't come true! The British authorities' insistence and the denial of the European authorities are two big pieces of the same puzzle which its ultimate pictures Britain as part of the European Union.
Although Brexit is quite complicated by nature, many of the complications that have been highlighted by British and European authorities are not real. Indeed, if Britain's withdrawal from the EU and the related negotiations were to fail, then what would be the position of the official and general referendum in which was held in England last year?
Regarding the evidences, we come to conclude that the British and European authorities are preparing the public to change their decision to leave the EU. Well, it should not be forgotten that right now the conservatives are in power in England, and they have always been the main opponents of Britain's withdrawal from the European Union.
The current British Prime Minister, Theresa May, tried her best to prevent the realization of Brexit at the time she served in David Cameron's cabinet. Meanwhile, the only proponent of Brexit was the former British Foreign Secretary Boris Johnson who agreed with England's withdrawal from the EU. However, Johnson is no longer in his previous position.
In any case, we should expect fresh conflicts in the case of the British withdrawal from the European Union. These conflicts will take a more serious strike by the British public and, in particular, supporters of Brexit in the future
Finally, we should say that the British citizen's vote was thwarted by the British and European leaders' decision. British citizens are now pursuing the official and informal positions of their authorities in this regard while they're utterly confused. Is Brexit really going to take place? Will the decision of British citizens be recognized in this regard? These are the unanswered questions that are in the minds of the supporters of Brexit.
First published in our partner Tehran Times
Italy escapes the 'western propaganda trap'
Authors: Carter Chapwanya and Arun Upadhyaya*
The Trump administration – unlike other US administrations – has clearly taken the 'with us or against us' stance particularly when it comes to their effort of taming China's growth by denigrating the Belt and Road Initiative. As a result of this, the BRI had fallen victim to lots of criticisms from the West and other Trump sympathizers.
In true "Repeat a lie often enough and it becomes the truth" fashion, western media platforms have constantly been awash with flawed, biased and often derogatory characterisations of the multi-trillion dollar project with an agenda of deterring its progress.
US vice president, Mike Pence is on record for calling the BRI a product of China's 'debt diplomacy.' Last month, a White House spokesperson called it 'China's Infrastructure Vanity Project' and this has made Washington's position clear.
The recent signing of Italy to the BRI gravy train has predictably sent proverbial shivers down the spine of Washington as the White House and other US commentators have already started throwing spanners into the recent development.
The National Security Council of the United States held no punches in a scathing tweet against Italy's decision to join the BRI.
"Italy is a major global economy and a great investment destination. Endorsing BRI lends legitimacy to China's predatory approach to investment and will bring no benefits to the Italian people," the tweet reads.
Mike Pompeo, US Secretary of State last week lamented Italy's move to join the BRI claiming that the people of the countries that join BRI would be the ultimate losers.
It is clear that US policy makers are now grasping at straws in their futile attempts of stalling China's growth because Italy and the Italian people stand to economically benefit commensurately if not more. Italy is set to get better access to Chinese markets, investments in critical sectors such as banking, natural gas, agriculture, steel and a balancing of the €16 billion ($18 billion) trade deficit.
Italyis not only the largest EU member but also the first Group of Seven country to join the BRI. Some analysts have applauded the recent development and highlighted that Italy joining BRI means a lot for the world and it is a testimony of China's success in major power diplomacy.
Brussels has also been rattled by Italy's decision to join the Chinese initiative. European Union commissioner, Günther Oettinger has floated the idea of an EU veto over future Chinese deals in Europe in order to protect the continent from growing Chinese influence. German Foreign Minister Heiko Maas also aired some reservations over Italy's infrastructure deal with China suggesting that Italy – the third largest economy in the Eurozone –could eventually become dependent on China.
Analysts however say, without better proposals, both the US and Brussels cannot stop countries that engage China for their own economic development. The BRI offers literal pathways for economic cooperation that benefit China and the partnering countries in a 'win-win' type of arrangement.
China's Foreign Ministry spokesperson, Lu Kang rightfully called the negative remarks by a White House official 'ridiculous' noting that Italy is a developed country that is fully capable of making its own policy decisions.
Wang Chao, China's Vice-minister of foreign affairs also spoke out against the western 'sky is falling' rhetoric saying that China had neither the intention of dividing the European Union nor the capability of doing so.
Last week Luxembourg also denounced the 'debt trap' allegations as it signed on to become the fifteenth European Union member to join BRI. It appears the western propaganda machine is failing to deter countries from making smart decisions that promote their respective sovereign national interests.
*Arun Upadhyaya is currently an International Politics PhD candidate at Shandong University
The Rabidly Hypocritical EU
Unlike America under Donald Trump, who is proudly psychopathic and went so far as to blurt out that his followers would accept his leadership even if he were to shoot someone on Fifth Avenue, the European Union is so rabidly hypocritical (Trump would probably call it "politically correct") that its leaders routinely moralize about 'human rights and democracy' even while their governments indiscriminately rob and slaughter people in foreign lands (as will be documented here). EU leaders assist U.S.-led atrocities while using prettier language to describe their alleged motivation for these policies. Though the U.S. Government also occasionally employs such verbal sucker-punches (insincere or "politically correct" rhetoric), such moralizing is now the exception for the U.S. Government, and is no longer (as it had been under the immediately prior U.S. President, Barack Obama) the routine American practice — very much like the EU's was, and still remains: such 'idealistic' hypocrisy.
But even Obama wasn't as hypocritical as EU leaders still are. The biggest difference between the U.S. and the EU is that, whereas even under America's Nobel-Peace-Prize-winning (and continuing to be predominantly sanctified) President Obama (the invader of Libya, Syria, Yemen, and more), America's head-of-state repeatedly said that America is "the one indispensable nation" — meaning that all other nations are "dispensable." By contrast, there is no EU leader, and not even any European head-of-state, who says, in the modern era, anything of the sort. Adolf Hitler infamously did it when reasserting "Deutschland über alles!" (i.e, that Germany is the one indispensable nation). But modern Europe's leaders know better than to copy such rhetoric. (Trump's version, of course, is "America first," but this can mean many different things, and not only mean that "America is the one indispensable nation." Obama's version was far less ambiguous than Trump's is, because Obama's clearly means that every other nation is "dispensable," and that only America is not. And, yet, still, Europe's leaders accepted it — they accepted that their nations were and are "dispensable." After all: they are vassals.)
America's leaders are simply more honest about their psychopathy than modern Europe's are. In fact, ever since at least the time of Ronald Reagan's Presidency, "Greed is good" has been America's unofficial, but clearly dominant, political philosophy — virtually the official American philosophy. How many European nations today publicly and proudly assert anything like that? Do any?
A recent example of the EU's hyper-hypocrisy was headlined at the far-right UAWire Ukrainian news-site on March 31st, "EU urges Russia to stop attacks on Crimean Tatars", which reported that,
The EU decisively condemns the arrest of 23 Crimean Tatars in police raids by the Russian occupation authorities in Crimea on 27 and 28 March, said EU Spokesperson for EU Foreign Affairs and Security Policy Maja Kocijancic in a statement.
"A court in the Crimean peninsula, illegally annexed from Ukraine by Russia, has ruled that all 23 Crimean Tatars detained on 27 March and 28 March will be held in pre-trial detention until 15 May. They are accused of belonging to the organisation Hizb ut-Tahrir, which is banned in Russia but not in Ukraine. The European Union does not recognise the enforcement of Russian legislation in Crimea and Sevastopol and expects all illegally detained Ukrainians to be released without delay," Kocijancic stated.
"The recent detentions, as well as the prior searches of their private property, constitute the latest targeting of Crimean Tatars, human rights defenders, and people who have spoken out peacefully against the illegal annexation by Russia of the Crimean peninsula," the EU spokesperson stressed. …
Here is what Wikipedia says about that banned-by-Russia group:
Hizb ut-Tahrir (Arabic: حزب التحرير) (Translation: Party of Liberation) is an international, pan-Islamist political organisation, which describes its ideology as Islam, and its aim as the re-establishment of the Islamic Khilafah (Caliphate) to resume the Islamic way of life in the Muslim world. The caliphate would unite the Muslim community (Ummah)[4] upon their Islamic creed and implement the Shariah, so as to then carry the proselytising of Islam to the rest of the world.[5] …
Hizb ut-Tahrir has been banned in countries such as Germany, Russia, China, Egypt, Turkey,[14] and all Arab countries except Lebanon, Yemen, and the UAE.[15][16] In July 2017, the Indonesian government formally revoked Hizbut ut-Tahrir's charter, citing incompatibility with government regulations on extremism and national ideology.[17] …
They declare the necessity of jihad so that Da'wah will be carried "to all mankind" and will "bring them into the Khilafah state," and the importance of declaring "Jihad against the Kuffar without any lenience or hesitation;" (Ummah's Charter),[97][117] as well as the need to fight unbelievers who refuse to be ruled by Islam, even if they pay tribute (The Islamic Personality).[97][118]
Do Europeans really want people such as this to be increasing in the EU? The Ukrainian regime that Obama had installed in February 2014 thinks it's fine, but do Europeans, really? Obama had fooled Russia's Government, at least until his 2012 re-election, to think that he wasn't aiming like all his predecessors since at least the time of Reagan were aiming — for the U.S. Government ultimately to conquer and absorb Russia into the steadily growing U.S. empire — but after the bloody U.S. coup right on Russia's doorstep in Ukraine in 2014, the EU has been clearly the U.S. regime's vassal in this conquer-Russia enterprise — participating in it, though reluctantly.
The EU's leadership has consistently been working in secret to assist jihadists — mass-murderers and terrorists — whenever jihadists are fighting in the U.S.-led international war against Russia and against any nation whose leadership (such as Saddam Hussein, Muammar Gaddafi, Viktor Yanukovych, and Nicolas Maduro) are either allied with or even just friendly toward Russia. Syria, and its President, Bashar al-Assad, constitute one particular example of this EU hypocrisy.
Here are examples of this U.S.-EU support for jihadists that are trying to overthrow a Russia-friendly government:
On 10 December 2012, AFP bannered "Jihadists seize key north Syria army base", and reported that, "Jihadists led by the radical Al-Nusra Front seized a strategic army base in the northern Syrian province of Aleppo on Monday, in a fresh setback for President Bashar al-Assad's regime. … On the political front, the EU gave a vital boost to the newly-formed Syrian opposition coalition, describing it as the 'legitimate representatives' of the Syrian people following talks in Brussels with its leader Ahmed Moaz al-Khatib."
On that very same day, December 10th, Britain's Telegraph headlined and sub-headed "Syrian rebels defy US and pledge allegiance to jihadi group: Rebel groups across Syria are defying the United States by pledging their allegiance to a group that Washington will designate today a terrorist organization for its alleged links to al-Qaeda." That report opened: "A total of 29 opposition groups, including fighting 'brigades' and civilian committees, have signed a petition calling for mass demonstrations in support of Jabhat al-Nusra, an Islamist group which the White House believes is an offshoot of al-Qaeda in Iraq." So: no one could reasonably doubt that America's alleged 'rebels' in Syria were, in fact, loyal to al-Nusra. Yet, the EU and U.S. continued supporting them.
Also on that same day, Bill Roggio at Long War Journal bannered, "Al Nusrah Front, foreign jihadists seize key Syrian base in Aleppo", and he reported that, "The Syrian government has warned that rebels may also use chemical weapons after the Al Nusrah Front took control of a chlorine factory in Aleppo last week. Islamists hold sway over new rebel military command." So: it was already clear, even then, that the 'rebels' were interested in perpetrating against civilians a chemical-weapons attack that their supporters in the U.S. and EU could then blame against Syria's Government as being an alleged reason to invade Syria by their own forces in order to 'protect the Syrian people and establish democracy and human rights there', or similar lies.
The next day, December 11th, Roggio reported that "The Al Nusrah Front has by far taken the lead among the jihadist groups in executing suicide and other complex attacks against the Syrian military. The terror group is known to conduct joint operations with other Syrian jihadist organizations."
And, on the very next day, December 12th, Roggio headlined "Syrian National Coalition urges US to drop Al Nusrah terrorism designation". Anyone who, after this, didn't know that the U.S. and EU were supporting jihadists to take control over Syria, was very deceived, because the truth was now known, and was then being subsequently hidden from the public, by almost all of the subsequent 'news'-reporting. But there were a few exceptions:
On 26 January 2013, Roggio reported that,
The Al Nusrah Front has now claimed credit for 46 of the 55 suicide attacks that have taken place in Syria since December 2011, according to a tally of the operations by The Long War Journal (note that multiple suicide bombers deployed in a single operaton are counted as part of a single attack).
Al Nusrah spearheads military assaults
Al Nusrah has also served as the vanguard for jihadist forces in the major attacks on Syrian military bases. In concert with allied jihadist groups such as the Ahrar al Sham, the Islamic Vanguard, Mujahedeen Shura Council, the Muhajireen Group, and Chechen fighters, the terror group has overrun three large Syrian installations since last fall.
On 20 April 2013, Reuters headlined "Rebels battle with tribesmen over oil in Syria's east" and reported that, "The EU said this week it wants to allow Syria's opposition to sell crude in an effort to tilt the balance of power towards the rebels." The EU supported and backed the 'rebels' seizure and black-market sale of whatever oil they could steal from Syria. This was the EU's 'humanitarianism'.
On 22 April 2013, the AP headlined "EU lifts Syria oil embargo to bolster rebels" and opened: "The European Union on Monday lifted its oil embargo on Syria to provide more economic support to the forces fighting to oust President Bashar Assad's regime. The decision will allow for crude exports from rebel-held territory."
On 1 May 2013, TIME bannered "Syria's Opposition Hopes to Win the War by Selling Oil" and reported that, "Without an embargo, European companies can now legally begin importing barrels of oil directly from rebel groups, which have seized several oil fields in recent months, mostly around the eastern area of Deir Ezzor. That would provide the opposition with its first reliable source of income since the revolt erupted in Feb. 2011, and in theory hasten the downfall of Bashar Assad's regime." No mention was made, in any of this reporting, that this constituted aggression by the EU against the sovereign nation of Syria under the U.N.'s Charter and was therefore an international war-crime. The Western press didn't care about such things — but only about 'democracy' and 'human rights' and other such billionaires' bumper-stickers for suckers.
On 22 February 2019, one of the U.N.'s top experts on international law, Alfred de Zayas, was interviewed for a half hour on the ways in which America and its allies are blatantly violating international law by attempting a coup to overthrow Venezuela's Government, and by going even further and imposing sanctions against Venezuela's Government because it was resisting this (in effect) economic invasion-by-means-of-sanctions. The EU is one of these invading countries, but some of its constituent states oppose the U.S.-sponsored invasion.
On 31 March 2019, I headlined "EU Joins NATO's War Against Russia" and reported on the EU's knee-jerk increase of economic sanctions against Russia as being the initial phase — the sanctions phase — of the U.S. regime's wars to overthrow the leaders of nations that are friendly toward Russia (e.g., Saddam Hussein, Muammar Gaddafi, Bashar al-Assad, Viktor Yanukovych, and now Nicolas Maduro), and now (ever since the 2012 Magnitsky Act sanctions fraud against Russia) increasingly to apply Washington's economic sanctions against Russia itself.
In international affairs, the EU therefore is clearly a stooge of the constantly aggressive U.S. regime.
After all, the U.S. regime had initiated and led the creation of the European Union. This scheme started as soon as FDR died and Harry S. Truman became America's President. The death of FDR was also, in a sense, the death of any real democracy in the United States. Truman was forced onto the Democratic Party's Presidential ticket in 1944 by the Democratic Party's centi-millionaires against the will of FDR. Truman and Churchill started the Cold War, which increasingly became mass thought-control in America (culminating with Joseph R. McCarthy) and with the CIA's operations Gladio in Europe and Mockingbird in the U.S. itself. First, NATO, and then the EU, were born as part of that secret U.S. strategy to conquer Russia even after the end of the U.S.S.R and of its communism and of its Warsaw Pact counterbalance to America's NATO anti-Russian military alliance. Ever since that time (1991), America's controlling owners of international corporations (our billionaires) have also controlled — via European nations' own super-rich — first, Europe's national Governments, and then the EU itself. It secretly remains true even after the 1991 end of the Cold War on Russia's side.
Consequently: when there's a choice to be made between supporting jihadists (or other extremists such as — in Ukraine — nazis) or else to side with Russia (or any nation that's friendly toward Russia), the American team always back the jihadists or other extremists, and they say it's being done 'for human rights and democracy' and other such hypocrisies, while they perpetrate actual war-crimes, and make fools of their own publics, in order ultimately to conquer Russia. That's doing it the "diplomatic" way, and they don't like Trump's doing it the "Greed is good" way. The directness of his greed makes themselves look bad. That's why these super-hypocrites preferred Obama.
Author's note: first posted at strategic-culture.org
Why Italy Needs to Enhance Its Strategic Vision
Modern Diplomacy meets the Italian Undersecretary for Defense Raffaele Volpi. Mr. Volpi, a senior official of the ruling Italian party "Lega", is an authoritative voice inside the party and is highly respected by its Leader, Deputy Prime Minister and Interior Minister, Matteo Salvini.
In this brief conversation, we will talk about the future challenges that the Italian Armed Forces will have to face in the near future, the political and industrial effects on defense stemming from the Franco-German Treaty of Aachen, and concluding with reasons why Italy needs a strong strategic system that supports its key defense industries.
What are the financial challenges that the Italian armed forces will have to face in order to maintain their efficiency and advanced operations?
The operational capacity of the Armed Forces must inevitably be linked to what are strategic choices. Today, no country can think of doing everything, except perhaps the three major global powers of the United States, China, and Russia. Therefore, each country must have the opportunity, together with allies, to choose what its key strategic missions are and allocate its resources accordingly.
Making this more difficult is that no mission is the same: obviously, capacity on preserving and security national territory must remain primary. So, the bigger question remains in terms of choosing what other perspectives do we need to focus on and how do we link these choices back to the main objective, which is ultimately about how to positively and productively project our power. One must know how to choose and it is not simply a financial issue.
Let me give an example: there is a huge demand from the international community for a renewed commitment from Italy in the Mediterranean. Well, looking at the Mediterranean and the northern part of the African continent means choosing how we want to be present in the area in an intelligent and strategic way. This is not a talk about war: we are talking about power projection. Therefore, resource acquisition and allocation is key. Surely, as in all countries, resources are infinite or limitless. Therefore, very careful planning must be done: we must move beyond mere posturing, as we tend to say in diplomacy, and move on to mutual respect. We must make strategic, even geo-strategic, choices that align to effective programming.
Do you look favorably upon the development of a common European defense? If so, what role will Italy have to play, taking into account the French power of nuclear deterrence and the signing of the French-German Treaty of Aachen?
A common defense is an interesting idea. It is part of amore complex idea that can be called Euro-Atlantic, which would be a capable, strong, and authoritative Europe within a greater Atlantic Alliance. Europe needs to understand what it wants to become at a strategic level, looking both historically at organizations like NATO, which looks mainly toward Russia as the primary challenge, and how NATO itself has recognized the need to look beyond Russia, towards a southern front. This is the new front of concern for the Mediterranean, both from an ISIS standpoint and other extremist groups and also in terms of problematic immigration/refugee challenges.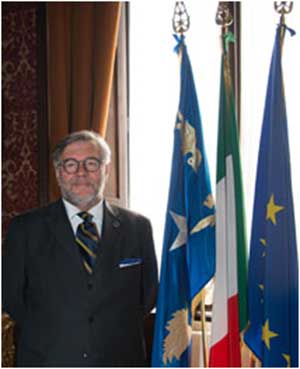 The idea of Europe at this time needs to definitely be rebuilt, with the treaty of Aachen revealing the possibility of introducing the nuclear element. I do not have the impression that France and Germany are becoming closer friends. Ironically, this is shown by the need to make a treaty every few years. Behind this constant treaty-making is also the conditioning to think about the US commitment in Europe, especially on the issue of a nuclear umbrella. From the Obama administration to present day, there has been the strategic retreat of the United States, at least in concept if not yet fully implemented, from many international commitments.
Personally, I have as a secondary thought that this French-German agreement in Aachen also serves to guarantee its own possible nuclear coverage. I think the United States will not leave Europe because the alliance is too strategic for it, and not just from a military point of view. There is, however, an important aspect that France and Germany, regardless of any treaty, are already doing when it comes to their philosophy about a common defense and the joint defense project that is the construction of a common military tank. If Europe wants to be authoritative, then it must make decisions that lead to a more definitive foreign policy. We must have more aligned common goals, both diplomatically and militarily.
From an industrial point of view, what effects will this Franco-German understanding have on Italy's defense industry?
There are difficulties in other countries. For example, Germany has an internal difficulty in having strong investments in defense, especially when they are juxtaposed against the new political and social composition of the country.Thus, concerns and perceptions can never be purely or exclusively focused on industrial development. The world of defense, not only in Europe but on a global level, is a very competitive world. It is a world that cannot be read in newspapers where, for example, two companies from different countries are allied to bring a product forward in one country smoothly while in other situations these companies and countries are competitors.
Ours is a country that ranks seventh overall in size of defense industry, so we have a capacity that derives from two factors:
First, is our talented and highly-skilled defense workforce, our people, that are incomparable. Unlike technology that can be copied, knowing how to work effectively, THIS cannot be copied.
Second, is our huge technological capacity. We have national champions that are not necessarily the largest companies, but are small and medium-sized companies that develop excellent products and are in demand all over the world.
Creating a more cohesive European defense industry could enable us to be more competitive. But I believe that this is not the chief problem. Our problem is different. Italy needs a defense system that is strong and coordinated, which focuses above all on the information communication/technology part. This brings the possibility of being aggressive in some key markets, while also having the ability to continuously monitor all the actors moving within and across these markets. We still lack such a system and this must be the challenge we address over the next few years for the defense and security industries as a whole. We are capable of having great products but we must learn to run together.
I think that in life you have to be able to always learn and see how other systems work. We have very aggressive competitors. France, first of all, with its tried and tested system, that allows its defense industries to be massively supported by government, intelligence infrastructure, design development, and further incentives. However, when I say this, we are also talking about nothing extraordinary, except the commitment to offer aid that is available to the French defense industry every day, twenty-four hours a day. Our government must realize that same set of guarantees for our national security industry.
To face increasingly competitive foreign groups, how do you view the potential creation of a national champion through the alliance of Leonardo and Fincantieri?
I do not see a need for it. I think there must be moments of important confrontation between groups. It is not necessary to create a super national champion. The important thing is to work together, to have the ability to relate, thanks to a strong and cohesive Italian system with other major international players such as Boeing, Lockheed, and Airbus. The defense industry is a projection industry, as in imagining what competitive challenges will be emerging in the future. It is now wise to project thirty years forward with accuracy, so a strong systemic national security industry means it can also be an effective competitor/partner with other global companies.
There is one aspect that we must always remember: the defense industry is a sector that concerns national security and national interests, so you cannot choose wrong in terms of alliances. Those choices are best guaranteed when both the future of technology AND geopolitics are taken fully into account. It is important that political choices are made in a very serious manner, strictly linked with national interest. Our national interest comes to us from history: from my point of view, this is chiefly an Atlantic Alliance with a strong Europe at its center.
Are you in favor of the development of nuclear energy for military purposes in Italy?
I believe that Italy has a complementary opportunity compared to what the general choices of the Alliance can be. We have a strategic unique position and have a capacity for multilateral dialogue that other countries do not have. So our form of deterrence is where we are and with whom we talk. Our strength is a calm, reasoning force with respect for sensitivities that is not common even to our allies. This is because we are a country within the Mediterranean region that has a unique capability to have relationships with everyone, even in the most difficult moments. So, nuclear power exists, it will persist and remain, even though it tends to be a rather blunt instrument. We, on the other hand, must play the card of "Italianness" within the geopolitical context with the strategic deftness it deserves.
Co-author: O. Rafaggio