Finland shows how bioenergy and nuclear can drive the energy transition
Thanks to the strong role of nuclear, hydro and bioenergy – which alone accounts for 29% of energy supply – Finland has one of the lowest share of fossil fuels in total energy supply among IEA member countries. Yet in its latest review of energy policies in Finland, the IEA finds that the government will nonetheless need to focus on cost-effective measures to achieve its ambitious climate goals of halving oil demand and phasing out coal use by 2030, among others.
For instance, Finland targets 30% of transport fuels from renewable sources by 2030. As a leader in advanced biofuels, Finland needs to ensure that its new biofuels obligation can be met with sustainable feedstocks, encourage investments in novel biofuels production, and ensure the use of biofuels in long-distance transport, such as freight, shipping and aviation.
Finland also aims to reduce car ownership by fostering a shift from personal transport towards transport services. The report notes that while this is commendable, it should not come at the expense of an increase of total transport emissions. "Taking a holistic approach to the decarbonisation of the transport sector will require higher efficiency both in terms of vehicles and the transport system as a whole," said IEA Deputy Executive Director Paul Simons as he presented the report at the Energy Fair in Tampere today.
In terms of heating, industrial heat demand is largely met by biofuels and electricity. At the same time,  Finland's energy sector is investing in new nuclear, based on long-term industry contracts. However, coal and peat still play a large role in combined generation of heat and power (CHP) and related district heating and cooling (DHC), placing Finland 7th in terms of IEA carbon intensity of electricity supply.
As the government aims to phase out coal under the Powering Past Coal Alliance, the heat sector needs to shift to biomass-based CHP with technologies to support heat flexibility, including heat storage and smart meters, while fostering energy efficiency in buildings. By aligning energy taxation to a fuel's carbon content, Finland can encourage the shift to low-carbon fuels in district heating and cooling.
Looking at energy security, Finland is strengthening its integration in the Nordic and Baltic electricity market with new interconnections and is also working on a common gas market with the Baltic States. In this context, regional alignment of policies is vital, as Nordic countries embark on ambitious national decarbonisation paths, all relying on electrification and biofuels. As a net electricity importer, regular adequacy assessments are critical for Finland in order to maintain electricity, as the Nordic market is set to see a rise in variable wind energy and retirements of existing capacity.
Finally, while Finland's leadership in energy research and development is notable, public funding has declined in recent years. Maintaining strong R&D performance is a critical factor for reaching clean energy goals. For businesses to take investment decisions in innovative transport, energy and climate solutions, a low carbon strategy for 2050 is needed, as well as robust private and public funding to boost clean energy technology innovation.
IEA gathers first meeting of network of experts on oil and gas methane regulation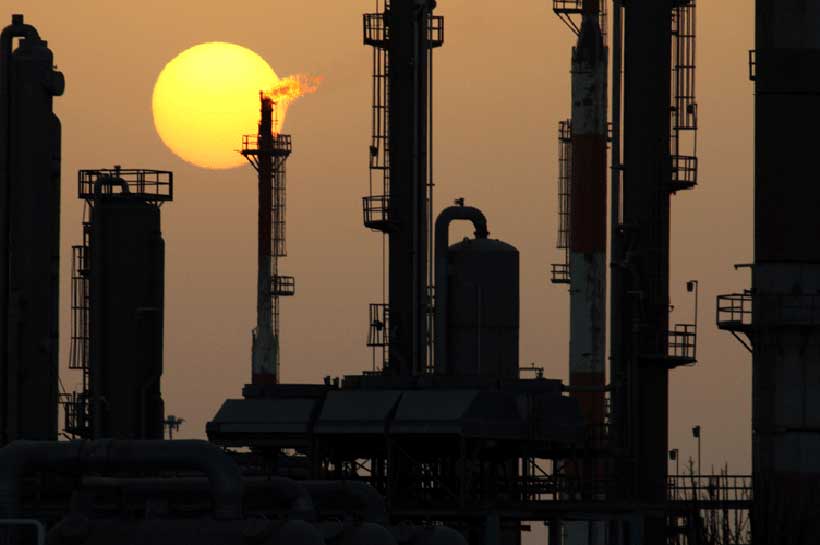 The IEA held a workshop in January 2020 that brought together more than sixty members of industry, policy and regulatory bodies, technical experts and other knowledgeable stakeholders to exchange views on ways to best step up efforts to regulate methane emissions from the oil and gas sector.
The meeting was hosted in collaboration with the Florence School of Regulation, the United Nations Environmental Programme, and other partners of the Methane Guiding Principles (MGPs), a multi-stakeholder collaborative platform of industry, intergovernmental organizations, academia, and civil society.
The MGPs were created following the in-depth focus on oil and gas methane emissions in the IEA's World Energy Outlook (WEO) 2017. The activities under the MGPs aim to reduce the environmental impacts associated with oil and gas supply, recognising that – even with ambitious efforts to reduce greenhouse gas emissions – these fuels are set to remain part of the energy system for many years to come.
IEA analysis has highlighted over many years the importance of addressing methane emissions from oil and gas operations, as a powerful and cost-effective way to reduce the environmental footprint of these fuels. One of the key ways to do so, written into the principles, is via "sound methane policies and regulations that incentivise early action, drive performance improvements, facilitate proper enforcement, and support flexibility and innovation."
The one-day event heard presentations from a diverse set of stakeholders—including principal actors from country regulatory bodies and leading thinkers from civil society groups—sparking discussions on how to carry forward lessons learned from existing regulatory approaches in other jurisdictions to mitigating methane, and opportunities to expand the geographic reach of successful methane regulation. In total, more than thirty countries were represented at the workshop.
According to the IEA's most recent estimates, annual methane emissions from oil and gas are around 80 million metric tonnes. Despite heightened attention to the topic, the effect of today's voluntary initiatives and commitments from policymakers is not sufficient to meet global climate goals outlined in the Sustainable Development Scenario.
"The world needs to take every opportunity to reduce methane emissions as an integral part of tackling climate change," IEA Deputy Executive Director Paul Simons said in his opening to the workshop. "Our aim today is to exchange views and lessons learned on what approaches work and what don't work; what are the different considerations that have shaped regulation and enforcement in different jurisdictions around the world; and what can be done to support and widen these efforts."
The importance of taking action on feasible, cost-effective methane abatement opportunities has been underscored in consecutive WEO analyses examining the environmental impacts of fossil fuel consumption and production. It was also a core message of an IEA special report, 'The Oil and Gas Industry in Energy Transitions,' released last month.
Building on its multi-tiered methane analyses, the IEA has launched the Methane Tracker, an online information platform that lays out a coherent set of estimates for global oil and gas methane emissions on a country-by-country basis. In a first-of-its-kind assessment, the Tracker also estimates the abatement potentials and costs of avoiding emissions that are possible by applying methane mitigation technologies across oil and gas value chains.
Since the Tracker's initial release in July of last year, a number of new features have been added to the online tool, including a new section that covers policy and regulatory approaches to methane and features a database populated with methane regulatory measures from key oil and gas producing jurisdictions.
Over the course of 2020-21, the IEA will make further advancements to the Tracker with the aim of continuing to develop the tool to be useful for governments, industry and other stakeholders working to tackle methane emissions from the oil and gas sector. These advancements will take a particular eye towards policymakers and regulators seeking to improve or create policy for methane reductions, including continued expansion of the policy and regulation database and the coverage of regulatory analysis. The IEA also plans to reconvene the network of experts within this timeline.
New Strategy to Help Vietnam Scale Up and Better Utilize Solar Power
A report based on two years of World Bank support to the Government of Vietnam recommends new approaches to bidding and deployment for solar projects that will help Vietnam substantially boost and effectively manage its abundant solar energy resources.
Such approaches could boost Vietnam's solar generation capacity from the current 4.5 gigawatts to the tens of gigawatts range in ten years, while creating thousands of new jobs, according to the new World Bank Vietnam Solar Competitive Bidding Strategy and Framework report. The deployment of new solar generation will be a critical factor for the Government of Vietnam to meet its Nationally Determined Contribution (NDC) climate change target and reduce its need for new coal generation.
The report comes as Vietnam is considering moving from a feed-in-tariff (FIT) policy to a competitive bidding scheme for solar projects to reduce the cost of solar generation. The FIT has been successful in recent years, spurring the fast deployment of projects at a time when Vietnam has also become a world leader in solar module manufacturing. However, this success has also given rise to new issues, including curtailment —or underuse of solar generation capacity.
The report, supported by the Global Infrastructure Facility (GIF) and the World Bank's Energy Sector Management Assistance Program (ESMAP), recommends two new deployment schemes for projects: competitive bidding for solar parks, and 'substation-based bidding'—competitive bidding based on available capacity at electrical substations. These approaches would address the curtailment issue as well as improve risk allocation between public and private investors.
The first pilot tenders—500 megawatts (MW) for substation-based bidding and another 500 MW for ground-mounted solar parks—are being planned for later in 2020 with the technical and financial support of the World Bank.
"The World Bank is fully committed to helping Vietnam achieve its sustainable energy ambitions," said Ousmane Dione, World Bank Country Director for Vietnam. "We expect that this new strategy will open up a new chapter in Vietnam's already successful solar power expansion."
Beyond the new approaches to competitive bidding, the report recommends setting yearly and medium-term solar deployment targets and revisions to the legal framework covering the competitive selection of independent power producers.
The report estimates that the expansion in solar generation capacity in Vietnam could generate as many as 25,000 new jobs in project development, services and operations and maintenance annually through 2030 and another 20,000 jobs in manufacturing provided Vietnam maintains its current share of the global solar equipment market.
"We are grateful for World Bank support to promote renewable energy in Vietnam," said Hoang Tien Dung, General Director of Electricity and Renewable Energy Authority, Ministry of Industry and Trade. "In particular, the World Bank's support to the Government's effort in shifting from FIT to a competitive bidding mechanism for solar PV could be applied for other types of renewable energy in the future. It contributes to the sustainable and transparent development of renewable energy in Vietnam by harmonizing the interests of private investors, the government and customers."
The World Bank has been instrumental in supporting the Government of Vietnam's solar development planning for years. Since 2017, with financing from ESMAP and GIF, the World Bank has provided a large portfolio of technical assistance ranging from solar resource mapping to strategic advice on mobilization of private investment in utility-scale solar projects.
Building a "Grand Coalition" to bridge the gap between energy and climate goals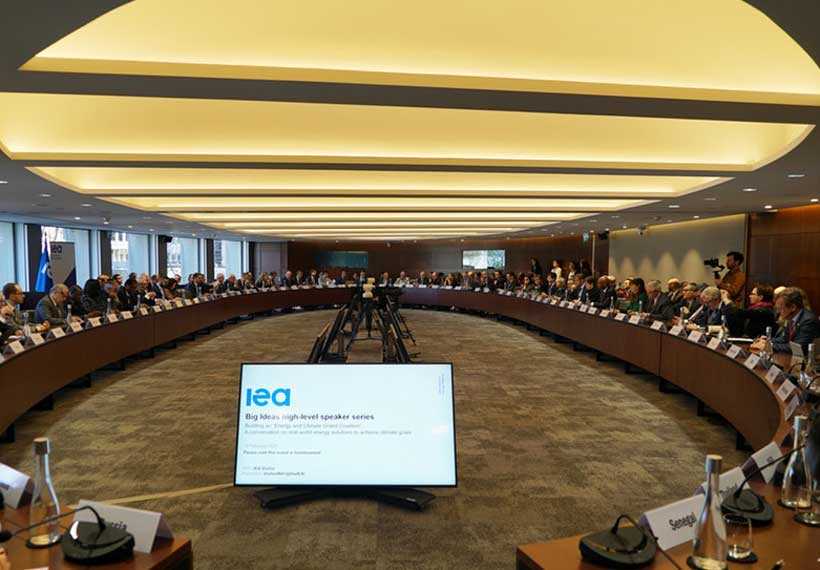 Ministers and high-level representatives from COP host countries met at the International Energy Agency on Wednesday to review ways the energy sector can meet climate and other sustainability goals.
The speakers included Kwasi Kwarteng, the Minister for Business, Energy and Clean Growth of the United Kingdom, which holds the Presidency of the upcoming COP26 this year; Michał Kurtyka, Poland's Minister of Climate and President of COP24; and Joan Groizard Payeras, Director-General of the Energy Agency at the Ministry for the Ecological Transition of Spain, which hosted the COP25.
Held at the IEA headquarters in Paris under the Agency's "Big Ideas" speaker series, the conference was attended by Ambassadors and senior representatives from about 50 countries, industry executives, and representatives from financial and international organizations.
The conference took place a day after the IEA announced that global carbon emissions had stopped growing last year, defying common expectations that they would increase in 2019. The news provided a positive backdrop for the discussions, which were chaired by Dr Fatih Birol, the IEA's Executive Director.
As part of its mandate as the leading global energy organization, the IEA is focusing on both energy security and global clean energy transitions, helping governments steer the energy sector towards international climate targets in a secure, sustainable and affordable manner. In his opening remarks, Dr Birol pointed out that the energy sector accounts for most of the global carbon emissions, and has a key role to play in global energy transitions.
"Without solving the challenge of the energy sector, we have no chance of solving our climate challenge," Dr Birol said in his opening remarks. "We want 2019 to be remembered as the year of peaking global emissions and the 2020s as the decade of the decline in emissions. And the energy sector is ready to be part of the solution."
As part of its commitment to bridging the gap between the energy sector and the climate goals, the Agency announced it would hold the IEA Clean Energy Transitions Summit on 9 July in Paris. This ministerial-level event will bring together key government ministers, CEOs, investors and other major stakeholders from around the world with the aim of accelerating the pace of change through ambitious and real world solutions.
The immediate aim will be to focus on concrete actions to reverse the growth in carbon emissions this decade, focusing on all the fuels and existing technologies that can help achieve that goal rapidly.
To support these objectives, the IEA will publish two major studies ahead of the summit. The first will be a World Energy Outlook Special Report that will map out how to cut global energy-related carbon emissions by one-third by 2030. The second will be the newest Energy Technology Perspectives report, which will focus on an energy sector pathway for reaching net-zero emissions, looking in detail into all technology opportunities that could help to reduce emissions in hard to abate sectors.
The IEA Clean Energy Transitions Summit will be preceded by the fifth edition of the Agency's annual energy efficiency ministerial conference, which will also take place in Paris on 8 July, and will be an opportunity to review the findings of the IEA's Global Commission for Urgent Action on Energy Efficiency.
"The debate around climate change is sometimes too heated and there is too much tension between the energy community and the climate change community," said Dr Birol. "We think this debate needs to be taken in a cool-headed manner. This calls for a grand coalition that brings together all the stakeholders that have a genuine commitment to reducing emissions – governments, industry, financial institutions, international organizations and civil society. Without this grand coalition, it will be very difficult to address this challenge."