Fast-tracking a Zero Waste Economy: Business Leaders Commit to Circular Economy Action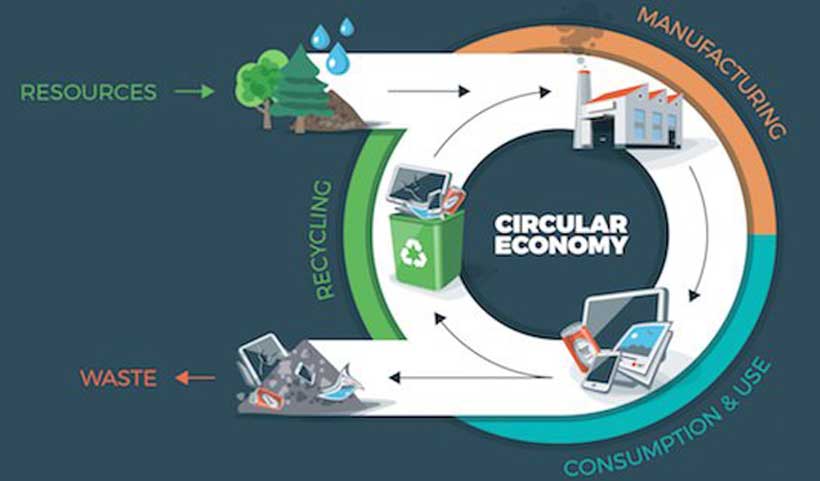 Denmark, Japan, the Netherlands and the United Arab Emirates have committed to joining a major global initiative to redesign the global "take-make-dispose" economy into a more circular one. They join over 50 government and business leaders who are part of the Platform for Accelerating the Circular Economy (PACE), which was launched at the World Economic Forum Annual Meeting 2018 in Davos.
PACE includes the heads of some of the world's largest companies such as Royal Philips and Unilever; senior representatives from the governments of Indonesia, Nigeria, the People's Republic of China and Rwanda; and heads of organizations, including the Ellen Macarthur Foundation, World Resources Institute, Global Environment Facility, UN Environment and World Bank.
All are committed to efforts that cut waste and pollution and fast-tracking circular economy solutions in which products and materials are redesigned, recovered and reused to reduce environmental impacts. Extending the life of products creates new business opportunities and revenue streams, while minimizing the environmental impact of mining, resource extraction, refining and manufacture.
Japan's commitment comes as the second World Circular Economy Forum – hosted by the Ministry of the Environment of Japan and Finnish innovation fund Sitra – gets underway in Yokohama, Japan.
Japan is one of the most resource-efficient economies globally, and has recently launched its 4th Fundamental Plan for Establishing a Sound Material-Cycle Society a new public-private Plastics Smart campaign. The Netherlands government aims to achieve circularity by 2050 and halve the use of primary resources by 2030 and Denmark launched its Circular Economy Strategy and a related National Action Plan on Plastics. The UAE is committed to shaping strategic action to advance the circular economy.
To date, PACE, which is hosted and facilitated by the World Economic Forum, has catalysed major projects and collaborations to advance the circular economy, including the Global Plastics Action Partnership, which was launched in collaboration with the Friends of Ocean Action at the Forum's Sustainable Development Impact Summit in New York. PACE is also focused on waste from electronics. In 2016, 44.7 million metric tonnes of e-waste was generated, equivalent to the weight of 4,500 Eiffel Towers. E-waste contains a number of toxic substances that can cause great harm to health. At the same time, the UN estimates that some 55 Billion Euro worth of secondary raw materials lays idle in e-waste.
Antonia Gawel, Head of the Circular Economy Initiative, World Economic Forum, said: "We have the knowledge, power and technologies to drive circular economy action. We just need to act more quickly and build partnerships to scale solutions. The Fourth Industrial Revolution offers great opportunities in this area – which is why PACE is excited to explore its potential with an expanding group of partners."
Frans van Houten, Chief Executive Officer, Royal Philips, and PACE Co-Chair, said: "A circular economy is essential if we are to achieve global economic growth whilst stopping unsustainable resource consumption. Large corporations, SMEs and governments must collaborate to transform supply chains and the modern consumption economy. Philips is pleased to partner with private and public sector organizations through PACE enabling large-scale projects with firm commitments and decisive action."
Naoko Ishii, Chief Executive Officer and Chairperson, Global Environment Facility (GEF), and PACE Co-Chair, said: "It is a real pleasure for me to welcome a growing network of governments to PACE.  The world urgently needs to move to a more Circular Economy, and PACE is a strong platform that brings together a broad coalition of stakeholders to accelerate action."
Yoshiaki Harada, Minster of Environment, Japan, said: "We all have a common view on realizing a circular economy on a global scale by networking and accumulating knowledge and experience of public and private entities around the world. The Ministry of the Environment of Japan has decided to participate in PACE, and share our knowledge and experience globally. As part of our contribution to PACE, we would like to provide information on excellent actions, experiences and technologies of Japan's public and private entities registered in our "Plastics Smart" Campaign."
UNIDO and Italy further strengthen cooperation with focus on Africa and innovative partnerships
The Director General of the United Nations Industrial Development Organization (UNIDO), LI Yong, spoke at the opening ceremony of the 'International Cooperation Expo: job creation and innovation for sustainable development' (EXCO 2019), which was organized under the patronage of the Italian Ministry of Foreign Affairs and International Cooperation, the Italian Agency for Development Cooperation, the European Commission and IFAD.
"I welcome the organization of the EXCO, as it is very clear that the ambitious goals of the 2030 Agenda cannot be achieved by one country or by one institution alone," said Li. "Our experience shows that a multilateral approach, and particularly working in partnerships, is key to addressing these challenges."
The UNIDO Director General then opened the UNIDO International Award Ceremony, 'Innovative ideas and technology on agribusiness', as well as the 'EXCO 2019 Hackathon: solutions for sustainable development', with both also taking place in the Fiera di Roma. Organized by the UNIDO Investment and Technology Promotion Office (ITPO) in Italy jointly with the Future Food Institute, the Award Ceremony invited submissions of the best technologies and the most innovative and sustainable worldwide solutions in the agriculture and agro-industry sectors.
"The role of UNIDO and in particular the interventions by our ITPO network to transfer new technologies and sustainable production models including investments are fundamental to overcome barriers and help countries achieve the goals of the 2030 Agenda," said the UNIDO Director General. "Indeed, this award aims to support developing countries with innovative models to increase production in a sustainable manner and to build a resilient agribusiness environment."
Li also met with Deputy Minister of Foreign Affairs and International Cooperation, Emanuela Claudia Del Re, to discuss scaling-up interventions in the agribusiness sector, including with long-standing private sector partners such as Illy Caffé, also how to benefit from the important expertise and interest of the Italian private sector. During their meeting, the Director General and the Deputy Minister also discussed opportunities to diversify the ongoing cooperation to new sectors of mutual interest, such as energy and the environment.
"The significant and vital relationships between UNIDO and the Italian Government for implementing development initiatives in the partner countries of the Italian Development Cooperation have been reviewed," said Del Re. "From the Italian side, interest has been shown toward the new approach set by UNIDO in defining integrated projects with the private sector, such as the new initiative 'UNIDO partnership model for de- risking investments in the Ethiopian coffee sector'."
The UNIDO Director General also met Executive Vice President of ENI, Alberto Piatti, together with Director General of the Italian Ministry of Foreign Affairs and International Cooperation, Giorgio Marrapodi, to explore cooperation opportunities, notably in the field of applied research on energy as well as agro-value chains.
Small Business in Kosovo to Gain Improved Access to Finance with World Bank Support
The World Bank's Board of Executive Directors has approved the Kosovo Financial Sector Strengthening Project, to improve access to finance for Micro, Small and Medium Enterprises (MSMEs), including startups, young entrepreneurs and women-owned businesses, by strengthening the financial and technical capacity of the Kosovo Credit Guarantee Fund (KCGF). The financial support for the project is €22.3 million ($25 million equivalent).
"The World Bank is pleased to support Kosovo authorities' efforts to increase access to finance and ultimately enhance private sector job creation," said Marco Mantovanelli, World Bank Country Manager for Kosovo.
The project will provide funds through the Ministry of Finance to KCGF to issue credit guarantees to support access to finance to MSMEs. As these types of businesses dominate the real economy and the labor market, improving their access to finance will support job creation and economic growth. With a focus on the underserved and productive segments of the economy, the project has the potential to directly impact poverty reduction, especially among youth and women. Currently, some creditworthy MSMEs do not have access to finance due to high collateral requirements, lack of credit history, or lack of financial reporting. The project will focus on these firms along with improving financial terms for firms who already have access to finance. It also aims to crowd in private sector funds to financing MSMEs by providing support to the partial guarantee scheme.
The project will support KCGF to develop special products targeted to women-owned businesses, startups and young entrepreneurs and develop monitoring and evaluation framework to track financial and economic impact of beneficiaries of KCGF.
This initiative is financed with a credit from the International Development Association (IDA) of the World Bank Group. IDA credits are provided on concessional terms with zero or very low interest rates and long repayment periods. The financing for this project has a maturity of 30 years, including a 5-year grace period. The KCGF, a local, independent, sustainable, credit guarantee facility, will be responsible for the implementation of the project. KCGF enjoys full operational and administrative autonomy. It offers credit guarantees to Registered Financial Institutions on selected loans to MSMEs.
ADB Marks International Day Against Homophobia, Transphobia, and Biphobia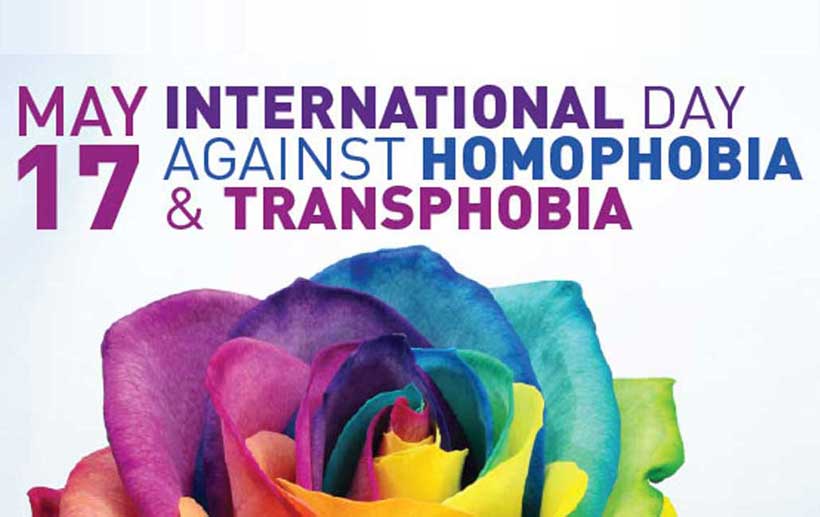 The Asian Development Bank (ADB) is marking the International Day Against Homophobia, Transphobia, and Biphobia (IDAHOT) for the first time by hosting two events over 2 days at ADB headquarters in Manila.
"ADB supports LGBT+ inclusion within and outside its organization. We are committed to a diverse and inclusive workforce where everyone is treated with respect regardless of gender, nationality, ethnicity, religion, sexual orientation, physical ability, and thinking style. We recognize that the promotion and strengthening of diversity, inclusion, and equality at ADB is critical to our effectiveness as an organization," said ADB President Mr. Takehiko Nakao.
On 16 May, IBM Philippines President and Country General Manager Ms. Aileen Judan-Jiao made a presentation on IBM's programs and initiatives to foster a diverse and inclusive workplace for all employees, including for those from the lesbian, gay, bisexual, transgender, and related communities (LGBT+).
ADB hosted a panel discussion on 17 May, which brought together ADB experts and civil society representatives to discuss ways to promote the inclusion of LGBT+ communities in ADB operations. The panel members included civil society leaders from APCOM, the Asia Pacific LGBT+ health and rights organization, and Babaylanes, the Philippines LGBT+ student and youth organization.
The inclusion of vulnerable groups in societies, including LGBT+ people, is critical to achieving a prosperous, inclusive, resilient, and sustainable region, as envisioned in ADB's Strategy 2030.
IDAHOT promotes inclusion and recognizes efforts to overcome the exclusion, discrimination, and violence that the LGBT+ community continues to experience in many parts of the world, including in Asia and the Pacific. IDAHOT recognizes the significant progress that has been made towards equality in many parts of the world. The date of 17 May was chosen to commemorate the World Health Organization's decision in 1990 to declassify homosexuality as a mental disorder.