Asia and the Pacific grows in importance for Global Tourism
The World Tourism Organization (UNWTO), in partnership with the Global Tourism Economy Research Centre (GTERC), presented its Asia Tourism Trends Report today at the Global Tourism Economy Forum in Macao (China). The report shows Asia and the Pacific outperforming all world regions in growth in international arrivals since 2005.
'UNWTO/GTERC Asia Tourism Trends – 2018' shows that international tourist arrivals in Asia and the Pacific grew 6% in 2017 to reach 323 million, around a quarter  of the world's total. Of all world regions Asia and the Pacific, the second-most visited after Europe, has grown the fastest in international tourist arrivals since 2005. Arrivals increased an average of 6% per year, above the world average of 4%.
Rapid economic growth in a region with over half the world's population, coupled with rising air connectivity, travel facilitation and large infrastructure projects, have boosted international travel in the region. This has had a large impact on Asian destinations' tourism earnings, which have steadily increased from 17% of the world total in 2000 to 29% in 2017. This is equivalent to US$ 390 billion in tourism receipts.
Asia and the Pacific plays a vital role as a source market as well, fuelling much growth in both regional and long-haul destinations. The region produced 335 million international travellers spending US$ 502 billion in 2017, 37% of the world total. Around 80% of these visits were concentrated in Asia destinations. Outside the region, 56% of the long-haul trips were to Europe.
EU-China Tourism Year
To celebrate the EU-China Tourism Year 2018, the report looks at international tourism between China, the largest economy in Asia, and the block of 28 European Union (EU) countries.
It finds that 5.7 million Chinese tourists travelled to Europe in 2016, of which 3.5 million went to the EU. In reverse, 5.5 million Europeans travelled to China in 2016, 3.1 million of whom from EU countries.
China's Greater Bay Area – a major outbound area
The last chapter of 'UNWTO/GTERC Asia Tourism Trends – 2018' provides an insight into the Greater Bay Area of China, a project to create a large socio-economic zone and tourism area comprising the two Special Administrative Regions of Hong Kong and Macao, as well as nine cities in Guangdong Province. According to the report, the Greater Bay Area is China's fastest-growing tourism region and the Pearl River Delta home to several cities with high tourism development including Guangzhou, Shenzhen, Zhuhai and Foshan.
UNWTO Launches Comprehensive Tourism Recovery Tracker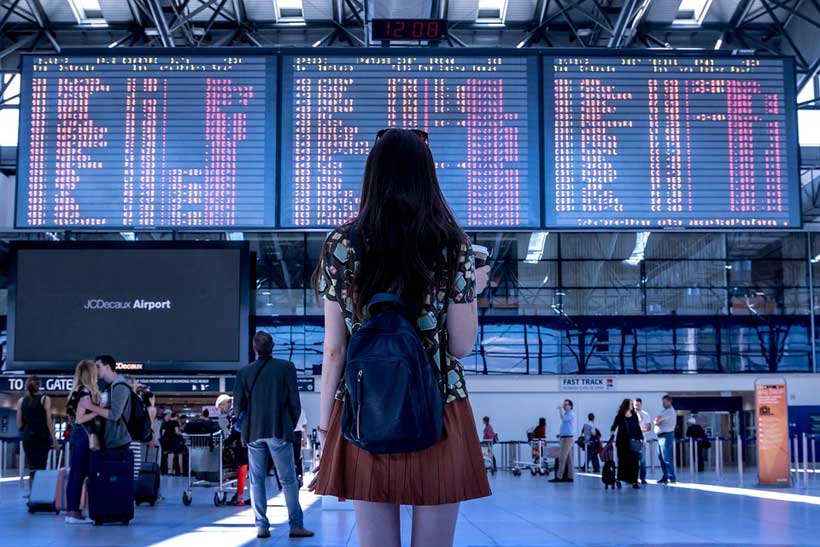 As growing numbers of countries around the world ease restrictions on travel, the World Tourism Organization (UNWTO) has launched a new Tourism Recovery Tracker to support global tourism. This represents the latest concrete action undertaken by the United Nations specialized agency as it leads the response of global tourism and guides recovery.
The most comprehensive tourism dashboard to date, the Tracker is the result of a partnership between international organizations and the private sector. Available for free, it covers key tourism performance indicators by month, regions and subregions allowing for a real time comparison of the sector recovery across the world and industries. 
All key tourism data in one place
The UNWTO Tourism Recovery Tracker compiles all the relevant data in one place, giving governments and the private businesses the ability to track the recovery of tourism at global and regional level, alongside information on the top destinations for international tourism The tracker includes data on:
international tourist arrivals
seat capacity in international and domestic air routes,
air travel bookings,
hotel searches and bookings,
occupancy rates and
demand for short term rentals
The UNWTO Tourism Recovery Tracker is available for free and is a collaborative effort by a group of partners including the International Civil Aviation Organisation (ICAO), ForwardKeys, STR, Sojern and AIRDNA.
According to UNWTO latest World Tourism Barometer, the massive drop in international travel demand over the period January-June 2020 translates into a loss of 440 million international arrivals and about US$ 460 billion in export revenues from international tourism. This is around five times the loss in international tourism receipts recorded in 2009 amid the global economic and financial crisis.
The Tracker was announced on the back of the 112th Session of the UNWTO Executive Council, which met in person and virtually in Tbilisi, Georgia, to work together to guide the sustainable and responsible recovery of tourism from the impacts of the COVID-19 pandemic.
International Tourist Numbers Down 65% in First Half of 2020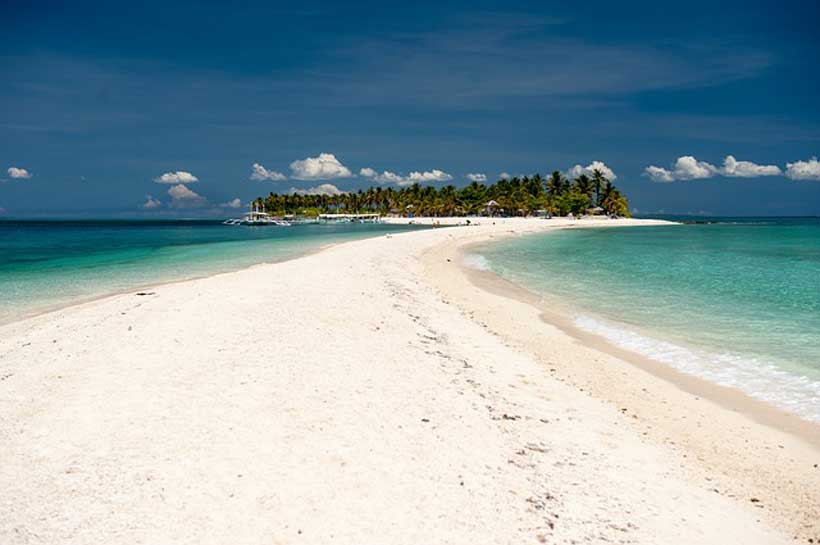 International tourist arrivals plunged 93% in June when compared to 2019, with the latest data from the World Tourism Organization showing the severe impact COVID-19 has had on the sector. According to the new issue of the World Tourism Barometer from the United Nations specialized agency, international tourist arrivals dropped by 65% during the first half of the year. This represents an unprecedented decrease, as countries around the world closed their borders and introduced travel restrictions in response to the pandemic.
Over recent weeks, a growing number of destinations have started to open up again to international tourists. UNWTO reports that, as of early September, 53% of destinations had eased travel restrictions. Nevertheless, many governments remain cautious, and this latest report shows that the lockdowns introduced during the first half of the year have had a massive impact on international tourism. The sharp and sudden fall in arrivals has placed millions of jobs and businesses at risk.
Counting the economic cost
According to UNWTO, the massive drop in international travel demand over the period January-June 2020 translates into a loss of 440 million international arrivals and about US$ 460 billion in export revenues from international tourism. This is around five times the loss in international tourism receipts recorded in 2009 amid the global economic and financial crisis.
UNWTO Secretary-General Zurab Pololikashvili said: "The latest World Tourism Barometer shows the deep impact this pandemic is having on tourism, a sector upon which millions of people depend for their livelihoods. However, safe and responsible international travel is now possible in many parts of the world, and it is imperative that governments work closely with the private sector to get global tourism moving again. Coordinated action is key."
All global regions hit hard
Despite the gradual reopening of many destinations since the second half of May, the anticipated improvement in international tourism numbers during the peak summer season in the Northern Hemisphere did not materialize. Europe was the second-hardest hit of all global regions, with a 66% decline in tourist arrivals in the first half of 2020. The Americas (-55%), Africa and the Middle East (both -57%) also suffered. However, Asia and the Pacific, the first region to feel the impact of COVID-19 on tourism, was the hardest hit, with a 72% fall in tourists for the six-month period.
At the sub-regional level, North-East Asia (-83%) and Southern Mediterranean Europe (-72%) suffered the largest declines. All world regions and sub-regions recorded declines of more than 50% in arrivals in January-June 2020. The contraction of international demand is also reflected in double-digit declines in international tourism expenditure among large markets. Major outbound markets such as the United States and China continue to be at a standstill, though some markets such as France and Germany have shown some improvement in June. 
Looking ahead, it seems likely that reduced travel demand and consumer confidence will continue to impact results for the rest of the year. In May, UNWTO outlined three possible scenarios, pointing to declines of 58% to 78% in international tourist arrivals in 2020. Current trends through August point to a drop in demand closer to 70% (Scenario 2), especially now as some destinations re-introduce restrictions on travel.
The extension of the scenarios to 2021 point to a change in trend next year, based on the assumptions of a gradual and linear lifting of travel restrictions, the availability of a vaccine or treatment and a return of traveller confidence. Nonetheless, despite this, the return to 2019 levels in terms of tourist arrivals would take between 2 to 4 years.
Global Community Unites to Celebrate "Tourism and Rural Development"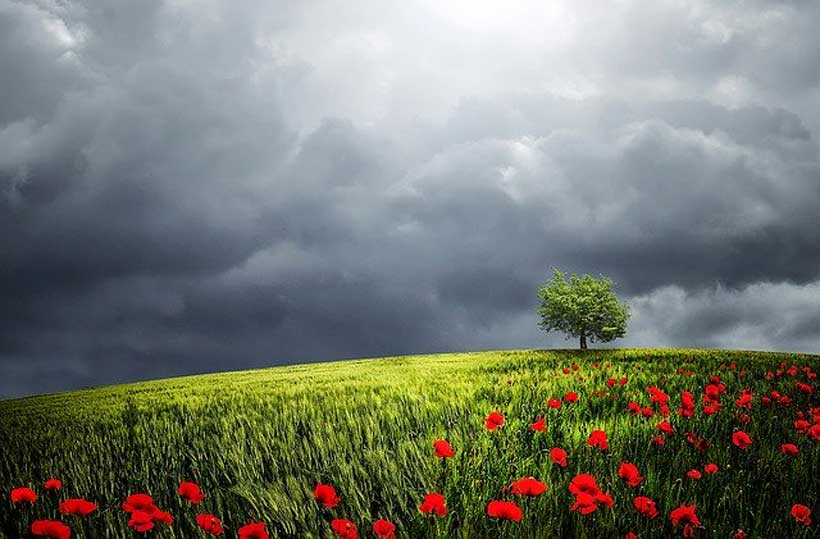 The 2020 edition of World Tourism Day will celebrate the unique role that tourism plays in providing opportunities outside of big cities and preserving cultural and natural heritage all around the world.
Celebrated on 27 September with the theme of "Tourism and Rural Development", this year's international day of observation comes at a critical moment, as countries around the world look to tourism to drive recovery, including in rural communities where the sector is a leading employer and economic pillar.
The 2020 edition also comes as governments look to the sector to drive recovery from the effects of the pandemic and with the enhanced recognition of tourism at the highest United Nations level. This was most notably illustrated with the recent release of a landmark Policy Brief on tourism from UN Secretary-General Antonio Guterres in which he explained that "for rural communities, indigenous peoples and many other historically marginalized populations, tourism has been a vehicle for integration, empowerment and generating income."
Historic International Cooperation
For the first time in the 40-year history of World Tourism Day, the official celebration will not be hosted by a single Member State of the United Nations specialized agency. Instead, nations from the Mercosur bloc (Argentina, Brazil, Paraguay and Uruguay, with Chile joining with observer status) will serve as joint hosts. This co-hosting agreement exemplifies the spirit of international solidarity that runs through tourism and which UNWTO has recognized as essential for recovery.
UNWTO Secretary-General Zurab Pololikashvili said: "All around the world, tourism empowers rural communities, providing jobs and opportunity, most notably for women and youth. Tourism also enables rural communities to hold onto their unique cultural heritage and traditions, and the sector is vital for safeguarding habitat and endangered species. This World Tourism Day is a chance to recognize the role tourism plays outside of major cities and its ability to build a better future for all."
Rural areas hit hard by COVID-10
For countless rural communities around the world, tourism is a leading provider of employment and opportunities. In many places, it is one of the few viable economic sectors. Moreover, development through tourism can also keep rural communities alive. It is estimated that by 2050, 68% of the world population will live in urban areas, while 80% of those currently living in 'extreme poverty' live outside of towns and cities.
The situation is particularly hard for youth: young people in rural communities are three times more likely to be unemployed than older adults. Tourism is a lifeline, offering young people a chance to earn a living without having to migrate either within their home countries or abroad.
World Tourism Day 2020 will once again be celebrated by UNWTO's Member States in all global regions as well as by cities and other destinations and by private sector organizations and individual tourists. It comes as communities in rural areas also struggle with the impacts of the COVID-19 pandemic. These communities are usually much less-prepared to deal with the short and longer-term impacts of the crisis. This is due to a number of factors, including their aging populations, lower income levels and the continuing 'digital divide'. Tourism offers a solution to all of these challenges.