SADC-Russia's economic cooperation: Strategies, challenges and future perspectives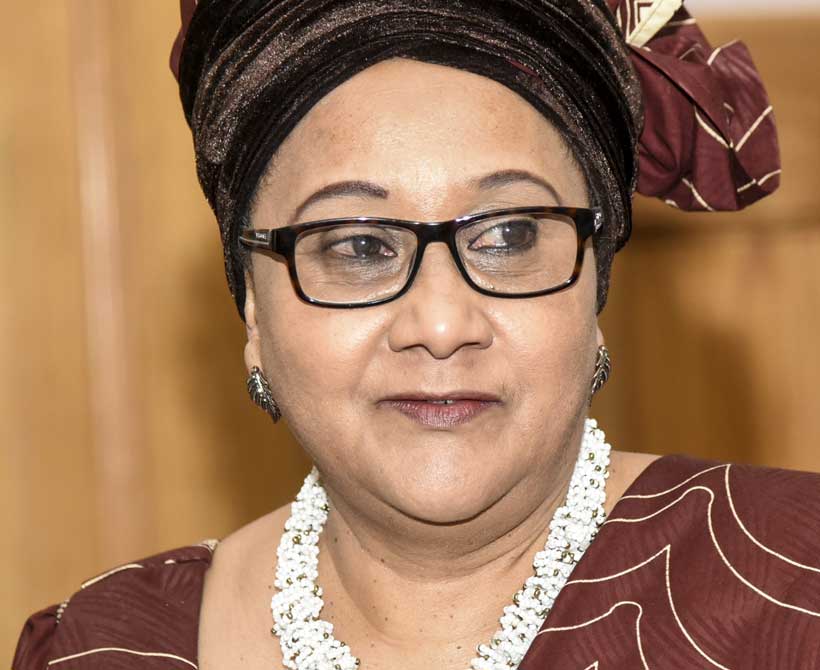 In 1991, the globally recognized anti-western Soviet propaganda machine collapsed and disappeared. Russia and SADC Member States have had long-standing and time-tested bilateral partnerships for nearly 30 years after the Soviet collapse. In this long-ranging interview, the Executive Secretary of the Southern African Development Community, Stergomena Lawrence Tax, discusses various aspects of SADC-Russia's economic cooperation, some strategies, challenges and future perspectives with Kester Kenn Klomegah from Moscow.
Russia and Africa mark nearly 30 years of bilateral relations after the Soviet collapse. What does this mean from the African perspectives?
Russia has a long history of bilateral engagements with the Southern African countries, which constitute the Southern African Development Community, a Regional Economic Community (REC). Russia, as part of the then Union of Soviet Socialist Republics (USSR), supported the concerted efforts of the Frontline States and the Liberation Movements to fight against apartheid and the existential threats posed by it.
The USSR, in this regard, provided technical and military support to most of the countries that were a part of the Frontline States in order to achieve total liberation in the region. Even after the break-up of the USSR, Russia has continued to play an important role in technical assistance, economics and military support to African countries, including SADC Member States – our relationship with Russia is therefore not new, it is very valuable, and need to be sustained.
The most recent visit (2018) of the Russian Foreign Minister H.E. Sergey Lavrov, to the Republics of Angola, Ethiopia, Namibia and Zimbabwe, (as we understand it) was largely focused on signing of economic cooperation agreements to attract Russian investments in key areas such as mining, aviation and energy sectors, as well as fostering military technical cooperation.
Southern African leaders are looking for investment in infrastructure, industry and trade. How would you characterize Russia's role in Southern Africa, comparing it among BRICS?
Investment in infrastructure, industry and trade is seen as a catalyst for regional integration, economic growth, and sustainable development. In this regard, SADC welcomes investors from all over the world.  It is worth noting that one of the BRICS countries, South Africa, is a SADC Member State. Any comparison will therefore be limited to the other BRICS countries – namely Brazil, India and China.
While Russia as part of the then Union of Soviet Socialist Republics (USSR) supported SADC Frontline States and the Liberation Movements, a few years ago, it has not been that visible in the region as compared to China, India or Brazil. It is encouraging that, of recent, Russia has positioned herself to be a major partner with Southern Africa and being part of the BRICS promotes her engagement with the region, particularly in investment in minerals, aviation, defense and energy sectors.
Russia has also launched an Africa business forum, aimed at improving direct trade with the continent/region beyond the traditional sectors like mining, seeking to invest in areas like agriculture, industrial production, high technology and transport. The upcoming Russia and SADC Investment Forum that is to take place on 23 October 2018 in Russia, also seeks to provide an opportunity for businesses and partnerships.
Foreign Minister Sergey Lavrov has reiterated during his last African tour that Russia's preferred focus is on Russia-SADC in its diplomacy in Africa. Why is SADC region considered a strategic region for Russia?
We cannot obviously speak for Russia, but we could give you a general overview of why international partners and investors would consider SADC an attractive or strategic investment partner.
There are a number of inter-related factors for this, the first being peace and stability: The SADC region is peaceful and stable. A peaceful and stable environment is attractive to investors as it fosters confidence by assurance of longevity, property rights and fundamental freedoms, which underpin economic rights. Peace in SADC is sustained through cooperation between the 16 Member States of SADC as espoused in the SADC Treaty, and in particular, the Protocol on Politics, Defense and Security Cooperation whose general objective is to promote peace and security in the Region.
The Founding Fathers of SADC had long recognized that the region could remain stable by fostering common political values, building legitimate democratic institutions and mechanisms to sustain peace as a pre-requisite for regional integration and prosperity.
Secondly, is the integrated market resulting from a combined population of approximately 327 million people, and a collective GDP of US$ 600 billion (2016), which is supported by generally favorable weather conditions in most parts of the region.
Thirdly, the region has abundant natural resources ranging from vast energy resources, arable land and forestry; to precious minerals such as diamonds, gold, platinum, copper, cobalt, oil, and natural gas to mention but a few. These are vital for the global economy and strategic partnership.
Notwithstanding, the above mentioned comparative advantages, the region has relatively under-developed human capabilities and infrastructure, which are essential for bolstering the region's efforts to exploit and maximize benefits from these natural resources. Hence, the need for the region to cooperate with external partners, such as Russia, which has advanced technologies and capacities that could be transferred to the region. A peaceful and stable environment surely presents a 'strategic' imperative as well.
Russian Federation's priorities are also in line with SADC priorities as evidenced by the priorities of the Foreign Economic Strategy in the region as indicated below:
Prospecting, mining, oil, construction and mining, purchasing gas, oil, uranium, and bauxite assets (Angola, Namibia and South Africa);
Construction of power facilities—hydroelectric power plants on the River Congo (Angola, Namibia and Zambia,) and nuclear power plants (South Africa);
Creating a floating nuclear power plant, and South African participation in the international project to build a nuclear enrichment centre in Russia;
Railway Construction (Angola);
Creation of Russian trade houses for the promotion and maintenance of Russian engineering products (South Africa).
Participation of Russian companies in the privatization of industrial assets, including those created with technical assistance from the former Soviet Union (Angola).
In your estimation, what is the level of Russia's engagement with SADC region?
Russia and SADC Member States have had long-standing bilateral partnership for development for decades, providing substantial results in the priority areas of cooperation. Through such significant historical ties, the peoples of SADC and of Russia have strengthened friendship and mutual understanding for developing comprehensive, equitable and fruitful cooperation.
The ten (10) SADC Member States represented in the Russian Federation, namely: Angola, Democratic Republic of Congo, Madagascar, Mauritius, Mozambique, Namibia, South Africa, Tanzania, Zambia and Zimbabwe provide an extensive representation for engagement.
At the regional level, SADC and Russia are expected to sign a Memorandum of Understanding (MOU) on Basic Principles of Relations and Cooperation on 23rd October 2018, in the following areas, among others, Technical Cooperation and Assistance; Capacity Building; Peace, Security, Conflict Prevention and Resolution; Preventive Diplomacy; Trade, Industry, Finance and Investment; Infrastructure Development, and Energy; Information Communication Technology (ICT); Transport, Communications and Meteorology; Water, Agriculture, Ocean Economy, Food Security; Minerals, Natural Resources and Protection of the Environment; Education and Science; Healthcare; Technology and Innovation; and Culture, Tourism and Information Exchange. In addition, a Memorandum of Understanding (MOU) in the area of Military – Technical Cooperation, with the aim of promoting cooperation between the Parties in regional and international peace and security was signed in July, 2018.
Outcomes of Russian Foreign Minister's March 2018 visit to some SADC Member States
In March 2018, the Russian Foreign Minister, Sergey Lavrov, visited the Southern Africa region where he held talks with the Presidents of Angola, Namibia, Mozambique and Zimbabwe. In his statement, the Minister noted that Russia together with Africa wanted to elevate trade, economic and investment relations to a level that would meet political and trust-based relations.
It is our considered view that the bilateral engagements served to strengthen the already existing ties, coming up with win–win bilateral cooperation between Russia and these Member States. This will be augmented by the two Memorandum of Understanding: MOU in the area of Military–Technical Cooperation, that is to promote cooperation between the Parties that was signed in July, 2018, and MoU on Basic Principles of Relations and Cooperation to be signed on 23rd October 2018.
What challenges and setbacks, in your view, still remain to get both parties (Russia and Southern Africa) towards result-oriented and effectively closer in their post-Soviet economic cooperation?
SADC works closely with the International Cooperating Partners (ICPs) in achieving its developmental results. As such, SADC's cooperation with the ICPs is guided by the principles of partnership and commitments. Both SADC and Russia value their adherence to the aims and principles of the United Nations Charter, seeking to contribute to the establishment of a democratic and just world order and to strengthen regional and inter-regional ties to ensure peace, stability, socio-economic development, and mutual confidence.
In view of the above, the thrust for SADC-Russia Cooperation shall be aligned with global, continental, regional, and national policies. By so doing, both sides will be able to contribute and create favourable conditions for socio-economic development, cooperation, and mutual confidence.
Soft power and public diplomacy are largely or significantly not in Russia's engagement with Southern Africa. What are your objective views on these issues?
If you follow the history of Russia's engagement with Africa, and Southern Africa in particular, from the days of the USSR to the present, one is likely to find that Public Diplomacy by Russia has encompassed many forms. These have included, educational programs, cultural exchanges, scholarly visitor programs, and of course, the use of media to cover and project issues on Africa from a Russian perspective. These are all instruments and forms of public diplomacy, which would ordinarily have the effect of reaching audiences on our continent and beyond, and impacting positively on what Russia has to offer the world. In the same vein, this can be seen as a form of "soft power" as its aim is to appeal and attract partners rather than coerce them into a relationship of one form or the other.
Arguably, do you think intermediaries will be required, for example, the private equity and commodity trading communities to play a supportive role in forging business links between Russia and Southern Africa?
Like most of the developing countries, Southern African countries have, over the years, largely relied on multilateral and regional development financial institutions to fund their development projects. However, given the huge demand for resources, policy makers have realised that these cannot be met solely from these traditional sources, and therefore, the need to explore alternative and innovative sources of funding. Private equity and commodity trading exchanges can play a critical role in mobilising resources mostly from the private sector to fund projects in the Southern African countries.
For the region to realise its enormous potential, it needs the support of the next generation of financial instruments and intermediaries to capitalise on opportunities, navigate challenges, and build the businesses and economies, that will enable the continent to thrive. Private equity could become a major force for accelerating growth in African countries. While regional penetration is low, smaller markets and modest penetration create significant potential for high risk-adjusted returns. Major growth sectors are: natural resources, transportation, energy, real estate, fintech, healthcare and hospitality. Many private equity funds are nurturing the requisite skills and experience to invest, grow and add value to portfolio/innovative companies.
Similarly, the establishment of commodity trading exchanges can play a critical role in boosting the region's economic development. Successful securities exchanges all over the world are key to the economic development, providing the most efficient channel for savers (domestic and foreign) to channel funds into long-term productive enterprises, creating growth and increased prosperity. Since the region has a comparative advantage in the vast natural resources sector, and in line with SADC objective of developing and adding value and beneficiation concept, the setting of the commodities trading exchanges present attractive growth opportunities.
In this context, SADC has already undertaken initiatives to develop the interconnectivity project whereby the aim is to link the SADC stock exchanges, and to encourage cross border trading of shares/stocks. Efforts are also being made to improve the operational, regulatory and technical requirement underpinnings and capabilities of the region's exchanges to make the securities markets more attractive to both regional and international investors.
The region remains a top destination for investment as its attractiveness to investment has risen dramatically over the last several years, and this should continue to present attractive growth opportunities for private equity for the foreseeable future. Private equity represents a new source of capital, complementing traditional sources and project finance, with private equity investors offering more than just funds, but also the needed skills. All said, there are positive directions in the relationship, we look for a bright future.
Janet Yellen: U.S. Focuses on Business Investment and Infrastructure Development in Africa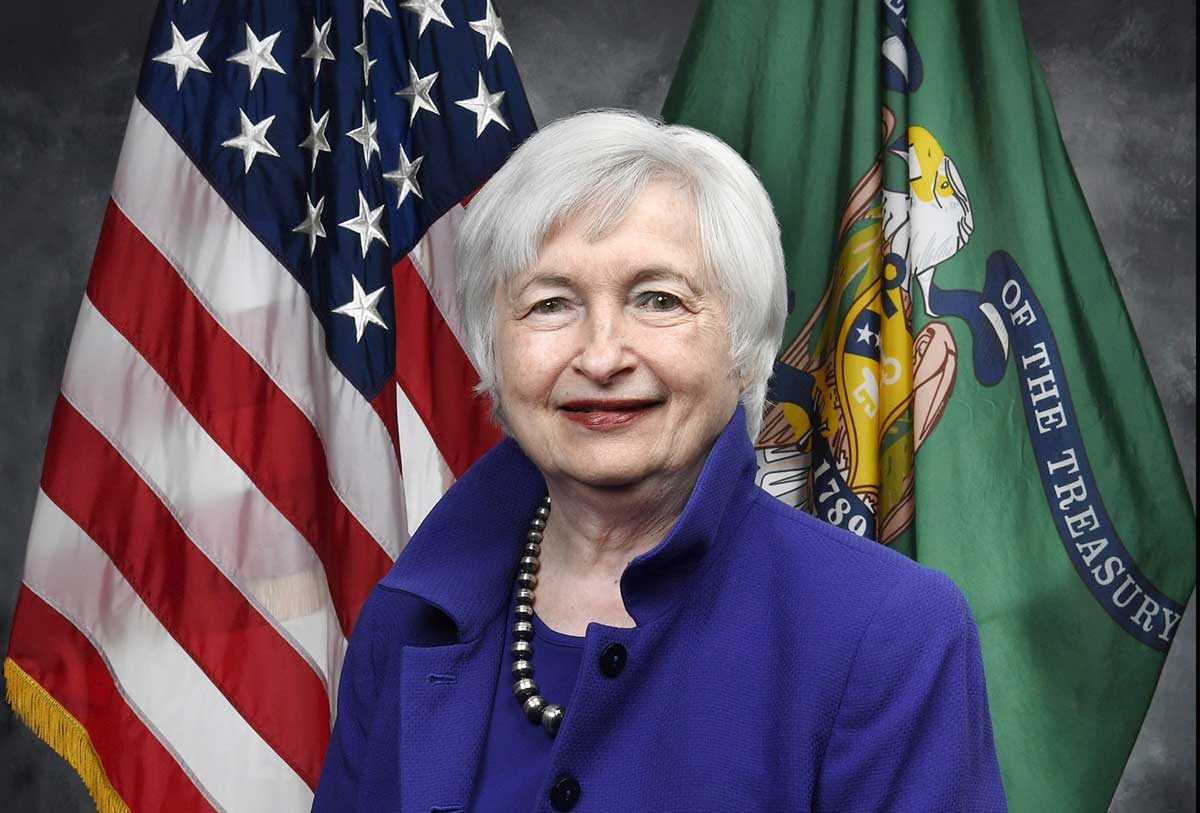 United States officials, at least, are strategically moving to reset multi-dimensional relations with Africa after the last African leaders summit held in Washington. President Joseph Bidden and Vice President Kamala Harris, in well-coordinated working agenda, with the White House, the Department of African Affairs and the U.S. Treasury are up to the task. This challenging task is backed with $55 billion budget publicly announced during the African leaders gathering.
It all began with series of working visit to Africa late December and early 2023, which underscored the message delivered by Biden at last summit: "The United States is all in on Africa, and all in with Africa." The $55 billion budget and along with private sector investment for Africa, well-built institutionalized structures and the African-American diaspora are distinctively linking together the United States and Africa.
On January 20, U.S. Treasury Secretary Janet Yellen went for a 10-day trip to three African countries that aims to revitalize and expand U.S.-African ties and address challenges such as climate change, food security and debt in Africa. After decades in which China has dominated investment on the continent, the U.S. is pitching itself as a more sustainable alternative. In the sub-Sahara, Yellen visited Senegal, Zambia and South Africa.
That will be followed by the United States Ambassador to the United Nations, Linda Thomas-Greenfield, who travelled to three Republics of Ghana, Mozambique and Kenya starting Jan. 25 and another round trip by Secretary of State Antony Blinken official visits to Eastern Western and Southern Africa.
In Dakar, Yellen had an extensive and fruitful discussions with Senegalese President Macky Sall, who is also the rotating Chair of the African Union. The African Union is a 55-member continental organization with headquarters in Addis Ababa, Ethiopia. With President Macky Sall, she highlighted United States efforts to boost economic ties with the region "by expanding trade and investment flows," according to official reports.
Later, she also interacted with Senegal's Minister of Economy, International Planning, and Cooperation Oulimata Sarr, who, like Yellen, is also the first woman to serve in her current role. In a meeting with Finance Minister Mamadou Moustapha Ba, Yellen said the two officials had "much to discuss on how best to meet the challenges both of our countries face, including in the context of global financial tightening and an increasingly uncertain global economic environment. The U.S. is committed to working with Africa to realize that promise, because we know that a stronger African economy is good for the world, and good for the United States."
In a speech delivered at a business event in Senegal's capital Dakar, Yellen mapped out the United States vision for strengthening African relations, eyeing the massive economic opportunities created by its demographic boom.
Currently, Senegal is participating in a G-20 programme that helps finance a shift from fossil fuels to clean power generation, it's also on the verge of becoming a significant fossil-fuel producer. A new offshore project straddling its border with Mauritania is projected to bring Senegal $1.4 billion of oil and gas revenue from 2023 to 2025. The project may also provide Europe with energy relief as it turns away from Russian gas and oil.
Reports indicated that Treasury Yellen gave the concrete go-ahead on rural electrification project in Senegal. The new rural electrification project estimated to bring reliable power to 350,000 people while supporting some 500 jobs in 14 American States.
Our monitoring shows that Yellen traveled to the site of the project, headed by Illinois-based engineering firm Weldy Lamont. The new project received technical assistance from the U.S. Power Africa initiative, capacity building through the U.S. Agency for Trade and Development, and a $102.5 million loan guarantee from the Export-Import Bank.
"Our goal is to further deepen our economic relationship and to invest in expanding energy access in a way that uses renewable resources spread across the continent," U.S. Treasury Secretary Janet Yellen underlined in her remarks. Senegal has among the highest rates of electrification across Sub-Saharan Africa – between 70% and 80% – but access to electricity remains far more limited in rural areas.
Such disparities can hinder opportunity for households and businesses in areas otherwise ripe for economic development, Yellen said. The project includes an important renewable energy element with a solar grid to power 70 villages. "This groundbreaking will create a higher quality of life in many communities, and it will help Senegal's economy grow and prosper. It will also help Senegal get one step closer to its goal of universal electricity access by 2025," she said.
Yellen, who met women and youth entrepreneurs in Dakar, said the electrification project would allow Senegal to rely on energy sources that are within its borders, cost effective and not prone to the kind of volatility in energy prices sparked by Russia's invasion of Ukraine. The U.S. Power Africa project has helped connect 165 million people to reliable electricity across Africa. Its goal is to add at least 30,000 megawatts (MW) of cleaner and more reliable electricity generation capacity and 60 million new home and business connections by 2030.
Yellen, then, travelled to Zambia to meet President Hakainde Hichilema as well as other finance officials. President Hichilema, who took office in 2021, has promised to restore the copper-rich nation's credibility and creditworthiness after inheriting a cash-strapped economy. Here, she spoke on efforts to improve global health and prepare for future pandemics, as well as on food production.
Yellen cited $11 billion in commitments by the U.S. Development Finance Corp and $3 billion in programmes by the Millennium Challenge Corp in 14 African countries, with more in the pipeline. On a wider scale, the G7 group of wealthy Western nations also planned to mobilise some $600 billion for global infrastructure investments over the next five years.
"We are saying that African countries firmly belong at the table. Their communities are disproportionately vulnerable to the effects of global challenges. And any serious solution requires African leadership and African voices," she said.
In South Africa, which recently assumed the chairmanship of the BRICS emerging economies group, Yellen held talks with Finance Minister Enoch Godongwana and South Africa Reserve Bank Governor Lesetja Kganyago. She also visited the Ford assembly plant to showcase successful examples of U.S.-Africa economic relations.
Washington provided about $13 billion in emergency aid and food assistance last year, and was now setting up a U.S.-Africa strategic partnership to address the short-term food needs of more than 300 million Africans, Yellen said. It is also helping to build more resilient and sustainable systems for the future.
In practical terms, Yellen focused on building relationships and understanding the barriers to investment and business in Africa. Our monitoring shows that Chinese trade with Africa is about four times that of the United States, and Beijing rapidly expanded its lending by offering cheaper loans, although the opaque terms and collateral requirements are now being questioned by some African countries.
United States is currently looking to broaden investment in South Africa, which is developing new legislation to speed up energy projects. There are a number of external players showing interest in the energy sector, these include Russia, China, United Arab Emirates and others in the Arab world.
Former US ambassador Susan Page told AFP that despite positive developments like the major summit in Washington last year, "the proof is in the pudding" when it comes to pledges of support for African countries. "Are they really going to come up with the serious money… Or is it going to be a trade-off?" asked Page, now a professor at the University of Michigan. She added that while US moves have been largely framed as countering China's advances, it "is a shame because African countries want to be treated as Africa, and not as a wedge between great power competition."
Joseph Siegle, who leads the Africa Center for Strategic Studies research programme, said the scope of Yellen's visit was far broader than the matter of China's influence. "From an emerging market standpoint there is a lot going on there – with its resources and growth and a large African diaspora in the U.S. Arguably the U.S. has not paid enough attention to Africa with the rigor that's warranted," he said. "I think the significance of this trip is trying to rectify there hasn't been enough high-level engagement on the part of the U.S. in Africa."
In fact, despite criticisms especially over neo-colonialism and unipolarism, the United States and Africa are culturally, and by biological blood, are inseparable. According to the latest World Bank report, remittances from the African diaspora to the continental was $49 billion in 2021.
With rivals China and Russia competing for influence and opportunity in Africa, the United States has been working to stave off an erosion of its once-powerful position in the region. But as Treasury Secretary Janet Yellen strongly noted the histories of the United States and Africa were "intimately connected" by the "tragedy" of slavery, as Washington seeks to strengthen relations with the continent. Speaking at Goree Island off the Senegalese capital of Dakar, the largest slave trading centre on the African coast.
For their part, many African countries say they are keen for increased investment and financial support for infrastructure development across Africa. And that Africa is only ready for potential credible investors, and not for active sloganeers and ideological choristers. Africa is not a field for confrontation, but for cooperating on transforming the economy and operate the single continental market.
In the emerging multipolar world, the United States still shares cultural values and democratic principles with Africa. The trans-Atlantic slave trade is an integral part of both American and African history. United States is their second home, nowhere else. United States and Africa are 'intimately connected' by slavery, have culturally indivisible bondage, and currently with the growing African-American diaspora it is completely absurd and awkward for external geopolitical rival countries asking African leaders and Africans to abandon their history and the United States.
Sergey Lavrov Embarks on Geopolitical Lecturing Tour to Africa
As Russian Foreign Minister Sergey Lavrov begins his four African nations tour, Russia's future is what matters the most especially in the emerging multipolar world. Russia continues to enlist African leaders' support for its 'special military operation' in the former Soviet republic of Ukraine, expresses overwhelming support against the growing neo-colonial tendencies in Africa and, at least, intensifying efforts to strengthen its hyperbolic political dialogue with Africa.
Minister Sergey Lavrov visited Egypt, Congo-Brazzaville, Uganda and Ethiopia last year and attempted to justify Russia's correctness of waging war on Ukraine. As he embarks on another round of lecturing tour to Southern Africa (South Africa, Eswatini, Botswana and Angola), the popular focused themes include geopolitical changes, growing neo-colonialism and creating multipolar world order. After Southern Africa, Lavrov would return to North Africa in February to visit Tunisia, Mauritania, Algeria and Morocco.
Since his appointment on 9 March 2004 by President Vladimir Putin, Lavrov has occupied this position for nearly two decades (20 years). Throughout these several years of his official working visits to Africa, unlike his Chinese counterparts Lavrov hardly cut ribbons marking the completion of development projects in Africa. Most of his trips were characterized by impressive policy rhetorics full of many pledges and countless initiatives, and geopolitical lectures.
During his marathon three-hour media conference, summing up foreign policy achievements and way forward on 18 January, Africa only appeared at the bottom of the discussions. And yet Africa is considered as a priority in Russia's policy. Lavrov made little response, reminding of the forthcoming summit planned for late July 2023. He mentioned that there were drafted documents to reset cooperation mechanisms in this environment of sanctions and threats, and in the context of geopolitical changes.
"There will be new trade and investment cooperation tools, logistics chains and payment arrangements. The change to transactions in national currencies is under way. This process is not a rapid one, but it is in progress and gaining momentum," he told the gathering in closing the media conference that day.
Nevertheless, African leaders are consistently asked for support for Ukraine. Since the symbolic October 2019 gathering in Sochi, extremely little has happened. With high optimism and a high desire to strengthen its geopolitical influence, Russia has engaged in trading slogans, and many of its signed bilateral agreements have not been implemented, including all those from the first Russia-Africa summit. The fact-files show that 92 agreements and contracts worth a total of $12.5 billion were signed, and before that several pledges and promises still undelivered.
Since his appointment in 2004 as Minister of Foreign Affairs of the Russian Federation, Sergey Lavrov has succeeded in building high-level political dialogues in Africa. He will, during the first quarter 2023, engage in his geopolitical rhetoric and anti-Western slogans, often unremittingly smearing and attacking other countries especially the United States and France. His political lectures have largely overshadowed Russia's achievements in Africa.
These three decades, hardly Lavrov cuts white-ribbons marking the handing over or completion of concrete development projects in Africa. Of course, Russia could choose to maintain its state-centric approach since it is also an admirable foreign policy instrument to push for influence in Africa. While currently, Russia seems to be soliciting the support of Africa to lead the emerging new multipolar world, Russia does not still recognize that it needs to adopt more public outreach policies to win the minds and hearts of Africans. Its economic footprint on the continent is comparatively weak.
Historically Africa has attained its political independence and currently need to transform its economy to provide a better living conditions for the estimated 1.3 billion population. That's the factual situation now for Africa. The fight against growing neo-colonialism requires investing in the critical sectors, building needed infrastructures, modernize agriculture, production facilities for manufacturing, and add a bit of value to products by industrializing. That's the main reason and the conditions necessitated the creation of single continental market.
Our monitoring shows that the Russian business community hardly pays attention to the significance to, and makes little efforts in leveraging unto the African Continental Free Trade Area (AfCFTA) which provides a unique and valuable platform for businesses to access an integrated African market of over 1.3 billion people. Nevertheless, Russia brings little to the continent especially in the economic sectors that badly need investment. Undeniable fact is that many external players have also had long-term relations and continue bolstering political, economic and social ties in the continent.
Almost all African countries are looking for building and creating new incorporated economic situation that takes care of the growing young generation. These further involve the availability and accessibility to necessary technologies and innovations. In order to realize these novel transformations, African leaders need credible external partners with funds to invest, external partners to support large-scale projects in the continent. Days of political sloganeering are long ago gone.
It has taken three decades to finally make its return journey back to Africa. It is still at the crossroad, and worse thinking indecisively which way to turn in order to reach its the final destination. At the crossroad, there are truly four options: turn left, move ahead, choose right or go back especially this time, in the context of dramatic geopolitical changes.
Russia has to concretely design its comprehensive policy with Africa. It has to show, in practical terms, its great confidence, powering strength and clean determination in various ways to support economic sectors, to win the minds and hearts of Africans. Multipolar in its basic meaning, is creating an integrative conditions. Today's Russia is a closed country in the world. For years, Africans have heard of 'neo-colonialism' and 'Soviet-era assistance' through lectures, speeches and official statements from Russia's officialdom. These are archaic playing gamecards.
Russian International Affairs Council, non-government organization and policy think tank, published an opinion article authored by Kirill Babaev, Director of the Institute of Far Eastern Studies of the Russian Academy of Sciences, Professor at the Financial University. He made an excellent analysis of the relations between Russia and Africa. The article highlighted future perspectives based on the existing successes cloaked in building political dialogues during the previous years. On the other hand, he exposes for serious consideration by authorities some existing obstacles and weaknesses.
Going forward, Russian officials have to note: Russia's return to Africa has been discussed in the media and at various levels of power for two decades. That the African elites, especially those who studied at Soviet institutes and universities, still have memories of the struggle for the freedom of Africa.
During the Soviet times, at the height of fighting against Western colonialism, there were economic offerings of the Soviet era. However, all these cards are a matter of the past, while in the present it has been difficult for Russia to offer Africa anything of value that could compete with large-scale Western investment or Chinese infrastructure projects (until recently), Professor Kirill Babaev wrote in his article.
Going forward, Russian officials have to note: That in another publication headlined "Russian Business in Africa: Missed Opportunities and Prospects" in the journal Russia in Global Affairs, Professor Alexei Vasilyev, former Special Representative of the Russian Federation to African Countries and Director of the Institute for African Studies, wrote in that article that Russian companies are pursuing their various economic interests in Africa.
But, Africa still accounts for just 1.5% of Russia's investment which is a drop in the ocean. It must be admitted that Russia's economic policy grossly lacks dynamism in Africa. "African countries have been waiting for us for far too long, we lost our positions in post-apartheid Africa and have largely missed new opportunities. Currently, Russia lags behind leading foreign countries in most economic parameters in this region," he underlined in the article.
Going forward, Russian officials have to note: Federation Council Deputy Speaker Konstantin Kosachev said Russia's Western opponents are trying to prevent African states from taking part in the second Russia-Africa summit, scheduled to take place in July 2023 in Russia's second largest city of St. Petersburg.
Moreover in Senator Kosachev's opinion, the first Russia-Africa summit held three years ago was successful, "but, in many respects, its results remained within the dimension of politics" and were not translated into additional projects in trade, economic, scientific or humanitarian cooperation. "I'm sure it will be a very serious miscalculation on our part if the next year's summit is not prepared in a drastically different fashion, providing each of its participants with a concise roadmap of our bilateral relations, with clear incentives to participate and conclude practical agreements," argued Senator Kosachev.
In November 2021, the 'Situation Analytical Report' compiled by 25 Russian policy experts vividly highlighted some spectacular pitfalls and shortcomings in Russia's approach towards Africa. The report noted Russia's consistent failure in honouring its bilateral agreements and several pledges over the years. It decried the increased number of bilateral and high-level meetings that yield little or bring to the fore no definitive results. In addition, insufficient and disorganized lobbying combined with a lack of "information hygiene" at all levels of public speaking.
The South African Institute of International Affairs has published its latest policy report on Russia-African relations. In the introductory chapter, Steven Gruzd, Samuel Ramani and Cayley Clifford – have summarized various aspects of the developments between between Russia and Africa over the past few years and finally questioned the impact of Russia's policy on Africa.
According to Steven Gruzd, Samuel Ramani and Cayley Clifford, Russia has been struggling to make inroads into Africa these three decades, the only symbolic event was the first Russia-Africa Summit held in Sochi, which fêted heads of state from 43 African countries and showcased Moscow's great power ambitions.
Russia's expanding influence in Africa are compelling, but a closer examination further reveals a murkier picture. The authors further wrote that "Russia's growing assertiveness in Africa is a driver of instability and that its approach to governance encourages pernicious practices, such as kleptocracy and autocracy promotion, the dearth of scholarship on Moscow's post-1991 activities in Africa is striking."
Now Russia's main tactics to expand its influence, such as debt forgiveness, arms contracts to fragile states and resistance to US unilateralism, come from its transition-era playbook and are not simply throw-backs to its Soviet-era superpower status. On the other hand, Russian public diplomacy in Africa explores the targeted use of historical ties, existing anti-Western narratives, state-centric approach and educational programmes to enhance Moscow's 'soft power' on the continent.
In the context of a multipolar geopolitical order, Russia's image of cooperation could be seen as highly enticing, but it is also based on illusions. Better still, Russia's posture in a clash between illusions and reality. Russia, it appears, is a neo-colonial power dressed in anti-colonial clothes. Russia looks more like a 'virtual great power' than a genuine challenger to European, American and Chinese influence.
The new scramble for Africa is gaining momentum. Russians have to face the new geopolitical realities and its practical existing challenges. With flexed-muscles sloganeering and ear-deafening noises relating to 'neo-colonialism' and 'Soviet-era assistance' should be addressed by investing in competitive sectors and economic spheres. Russia's priority should include building public perceptions through social and cultural activities in Africa. The reality is that African leaders await practical investments proposals from potential credible Russian investors and to take advantage of the immense untapped resources.
This time raising economic cooperation to a qualitatively new level and ultimately contribute to the building of sustainable relations be the focus with Africa. After all, the 1.3 billion Africans would prefer living and working with one heart and one mind in United Africa. The slogan 'Africa We Want' is now propagated by the African Union. Therefore, Russians must strongly remember that Africa's roadmap is the African Union Agenda 2063.
Africa and the Grand Diplomacy with Chinese characteristics comprehensively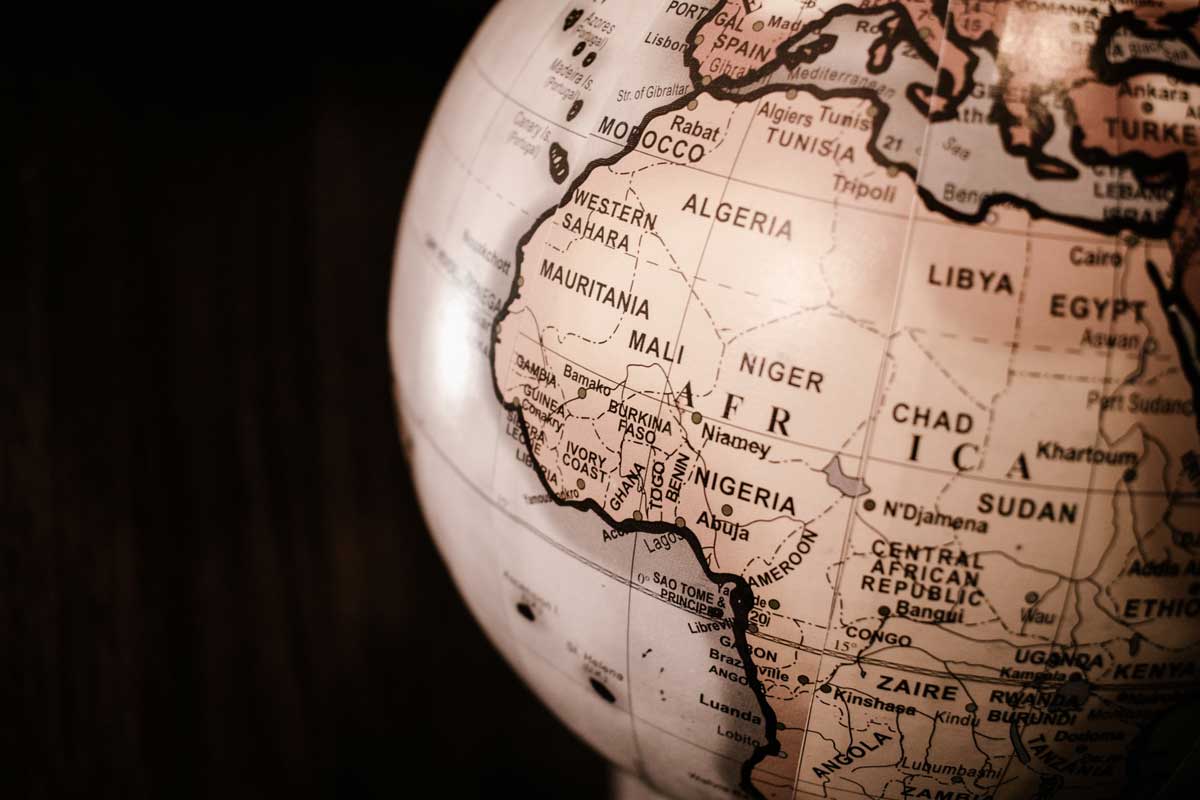 On November 2021, China witnessed the convening of the Sixth Plenary Session of the Nineteenth Central Committee of the Communist Party of China, which adopted a resolution to the effect that:
"China is still the largest developing country in the world, a characteristic that China shares with Africa, as it is the continent that includes the largest number of the developing countries"
The session also adopted a resolution emphasizing the comprehensive development of "major country diplomacy with Chinese characteristics. Where China and Africa are two important forces in building a community with a shared future for mankind"
And in support of China's diplomacy as a major country with special socialist features in the African continent, we find a return for this on the commercial level, as Chinese companies make huge investments in the African continent, and provided more than 50 thousand job opportunities for Africans. China also pledged to supply the African continent with an additional billion doses of anti-Covid-19 vaccine, in addition to China's participation in several medical and health projects for African countries, and 10 projects in the field of poverty reduction and agriculture, and 10 other projects for the digital economy, in addition to the implementation of 10 projects for green development, environmental protection and climate action, in addition to China providing $10 billion to support African exports, and encouraging Chinese companies to invest a similar amount in Africa in the coming years.
In addition to the Chinese programs and initiatives in Africa, Chinese President "Xi Jinping" put forward four proposals for building a Chinese-African community with a shared future in the new era, namely:
(combating COVID-19 through solidarity, deepening practical cooperation, promoting green development, adherence to fairness and justice)
Here came the "Eighth Ministerial Conference of the China-Africa Cooperation Forum", which was held in the Senegalese capital, Dakar, from November 29 to 30, 2021, under the slogan of:
"Deepening the partnership between China and Africa, promoting sustainable development, and building a Chinese-African community with a shared future in the new era"
The most important consensuses and important results reflected in the main decisions and documents that were adopted at the conclusion of the Sino-African Ministerial Conference were:
Adoption of the Dakar Action Plan (2022-2024), China-Africa Cooperation Vision 2035, China-Africa Declaration on Climate Change, and Declaration of the Eighth Ministerial Conference of the Forum on China-Africa Cooperation.
In addition to what China put forward of programmes, practical measures, initiatives and plans for the benefit of partners in Africa, which confirms that the "Eighth Ministerial Conference of the China-Africa Cooperation Forum" represents an important starting point towards a new era of high-quality advancement in Chinese-African cooperation.
We find out that 46 African countries have also signed cooperation agreements with the African Union Commission with China within the framework of the Belt and Road Initiative. China has become Africa's largest trading partner, with the volume of trade exchange between the two sides reaching $207 billion in 2021, an annual increase of 40 percent. While the proportion of Chinese investments in the African continent increased, the proportion of Africa's trade with China out of the continent's total foreign trade exceeded 21% in 2020. China also directed about 45 percent of its foreign aid during the period from 2013 to 2018, which totaled 270 billion yuan, to African countries in the form of grants, interest-free loans, and soft powers.
More than 200 Chinese companies make investments estimated at $2 billion in the agricultural sector in 35 African countries, and the direct investments of Chinese companies in Africa have exceeded $43 billion. More than 3,500 Chinese companies across the continent have directly and indirectly provided millions of jobs for Africans.
China is also supporting Africa in developing infrastructure projects, during the period from 2016 to 2020, the total volume of investment in these projects amounted to about $200 billion. Infrastructure projects implemented by Chinese companies in the African continent accounted for about 32% of the total of these projects in 2020.
Likewise, Chinese companies have helped African countries build and upgrade more than 10,000 km of railways, nearly 100,000 km of roads, nearly 1,000 bridges and 100 ports, 66,000 km of power transmission and distribution systems, and build up power generation capacity. A vehicle of 120 million kilowatts, a basic communications network with a length of 150,000 km, and a network service covering about 700 million users. China has also established more than 80 large-scale energy facilities, built more than 130 medical facilities, 45 gymnasiums, and more than 170 schools with Chinese funding, and China has trained more than 160,000 specialists in various fields within the continent, in addition to treating 230 million patients. In Africa. These Chinese projects have greatly improved the infrastructure of the African continent and improved the living standards of the local population.
China has also pushed forward industrialization and economic diversification in Africa, by building economic and trade cooperation zones, special economic zones, and industrial and scientific parks. According to the annual report on economic and trade relations between China and Africa for the year 2022, there are 25 Chinese zones for economic and trade cooperation in 16 African countries, which attracted, until the end of 2020, about 623 Chinese companies with investments estimated at eight billion dollars, and provided more than 50,000 job opportunities for Africans.
China has also provided the African continent with an additional billion doses of anti-Covid-19 vaccine, participating in 10 medical and health projects for African countries, 10 projects to reduce poverty and the field of agriculture, and 10 other projects for the digital economy, in addition to implementing 10 projects for green development and environmental protection. and climate action, as well as providing $10 billion to support African exports, and encouraging Chinese companies to invest a similar amount in Africa in the coming years.
China is looking forward, through its diplomacy as a major country with socialist characteristics within the African continent, to confirm its position as a great power in Africa, in light of the new cold war with the West.
Hence, we reach an important conclusion that China's diplomacy as a major country with a socialist diplomatic nature, especially within the African continent, will be in favor of China at the expense of the United States of America and the West, especially in light of the American and Western focus on human rights and democracy files and the political, military and security intervention in African countries, in the areas of combating terrorism and the great political dominance over their capabilities, without this leading to any effect in the field of combating extremist terrorist ideologies on the ground and without developing a clear national strategy to combat corruption, or producing a direct positive American and Western economic impact that is applicable on the ground in the countries of the African continent. This is evident in the exclusion, reduction and marginalization of the French role to a large extent in a number of West African countries, and until the holding of the African-American Summit at the end of December 2022, the United States of America did not take African issues seriously at all, but on the other hand, China has become a player Real on the land of the African continent through its huge initiative of the Belt and Road and its investments in the transportation and infrastructure sector, as well as China's opening of a large number of driving schools to educate and train political cadres in a number of African countries, which increases China's strength increasingly in returning to global status, through soft power and business initiatives within the African continent.