SADC-Russia's economic cooperation: Strategies, challenges and future perspectives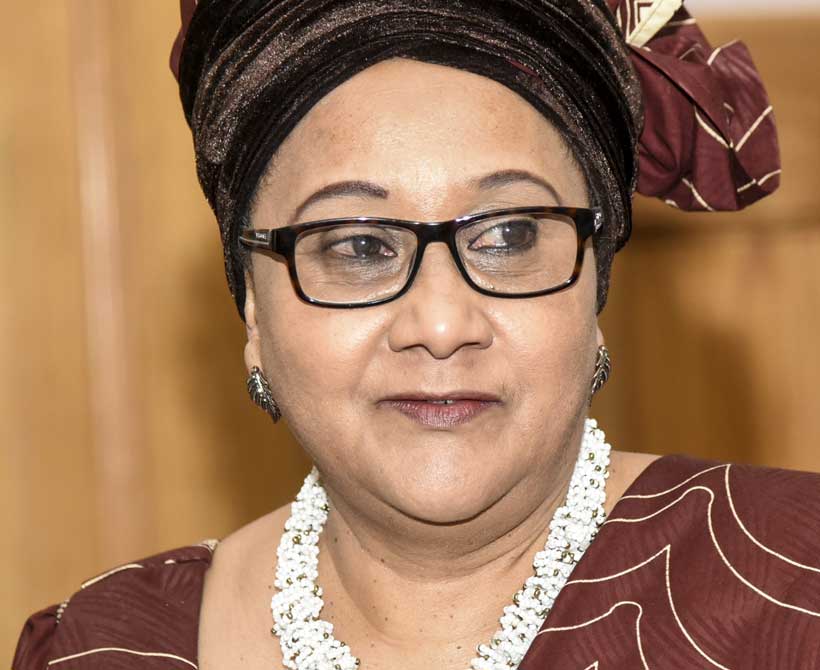 In 1991, the globally recognized anti-western Soviet propaganda machine collapsed and disappeared. Russia and SADC Member States have had long-standing and time-tested bilateral partnerships for nearly 30 years after the Soviet collapse. In this long-ranging interview, the Executive Secretary of the Southern African Development Community, Stergomena Lawrence Tax, discusses various aspects of SADC-Russia's economic cooperation, some strategies, challenges and future perspectives with Kester Kenn Klomegah from Moscow.
Russia and Africa mark nearly 30 years of bilateral relations after the Soviet collapse. What does this mean from the African perspectives?
Russia has a long history of bilateral engagements with the Southern African countries, which constitute the Southern African Development Community, a Regional Economic Community (REC). Russia, as part of the then Union of Soviet Socialist Republics (USSR), supported the concerted efforts of the Frontline States and the Liberation Movements to fight against apartheid and the existential threats posed by it.
The USSR, in this regard, provided technical and military support to most of the countries that were a part of the Frontline States in order to achieve total liberation in the region. Even after the break-up of the USSR, Russia has continued to play an important role in technical assistance, economics and military support to African countries, including SADC Member States – our relationship with Russia is therefore not new, it is very valuable, and need to be sustained.
The most recent visit (2018) of the Russian Foreign Minister H.E. Sergey Lavrov, to the Republics of Angola, Ethiopia, Namibia and Zimbabwe, (as we understand it) was largely focused on signing of economic cooperation agreements to attract Russian investments in key areas such as mining, aviation and energy sectors, as well as fostering military technical cooperation.
Southern African leaders are looking for investment in infrastructure, industry and trade. How would you characterize Russia's role in Southern Africa, comparing it among BRICS?
Investment in infrastructure, industry and trade is seen as a catalyst for regional integration, economic growth, and sustainable development. In this regard, SADC welcomes investors from all over the world.  It is worth noting that one of the BRICS countries, South Africa, is a SADC Member State. Any comparison will therefore be limited to the other BRICS countries – namely Brazil, India and China.
While Russia as part of the then Union of Soviet Socialist Republics (USSR) supported SADC Frontline States and the Liberation Movements, a few years ago, it has not been that visible in the region as compared to China, India or Brazil. It is encouraging that, of recent, Russia has positioned herself to be a major partner with Southern Africa and being part of the BRICS promotes her engagement with the region, particularly in investment in minerals, aviation, defense and energy sectors.
Russia has also launched an Africa business forum, aimed at improving direct trade with the continent/region beyond the traditional sectors like mining, seeking to invest in areas like agriculture, industrial production, high technology and transport. The upcoming Russia and SADC Investment Forum that is to take place on 23 October 2018 in Russia, also seeks to provide an opportunity for businesses and partnerships.
Foreign Minister Sergey Lavrov has reiterated during his last African tour that Russia's preferred focus is on Russia-SADC in its diplomacy in Africa. Why is SADC region considered a strategic region for Russia?
We cannot obviously speak for Russia, but we could give you a general overview of why international partners and investors would consider SADC an attractive or strategic investment partner.
There are a number of inter-related factors for this, the first being peace and stability: The SADC region is peaceful and stable. A peaceful and stable environment is attractive to investors as it fosters confidence by assurance of longevity, property rights and fundamental freedoms, which underpin economic rights. Peace in SADC is sustained through cooperation between the 16 Member States of SADC as espoused in the SADC Treaty, and in particular, the Protocol on Politics, Defense and Security Cooperation whose general objective is to promote peace and security in the Region.
The Founding Fathers of SADC had long recognized that the region could remain stable by fostering common political values, building legitimate democratic institutions and mechanisms to sustain peace as a pre-requisite for regional integration and prosperity.
Secondly, is the integrated market resulting from a combined population of approximately 327 million people, and a collective GDP of US$ 600 billion (2016), which is supported by generally favorable weather conditions in most parts of the region.
Thirdly, the region has abundant natural resources ranging from vast energy resources, arable land and forestry; to precious minerals such as diamonds, gold, platinum, copper, cobalt, oil, and natural gas to mention but a few. These are vital for the global economy and strategic partnership.
Notwithstanding, the above mentioned comparative advantages, the region has relatively under-developed human capabilities and infrastructure, which are essential for bolstering the region's efforts to exploit and maximize benefits from these natural resources. Hence, the need for the region to cooperate with external partners, such as Russia, which has advanced technologies and capacities that could be transferred to the region. A peaceful and stable environment surely presents a 'strategic' imperative as well.
Russian Federation's priorities are also in line with SADC priorities as evidenced by the priorities of the Foreign Economic Strategy in the region as indicated below:
Prospecting, mining, oil, construction and mining, purchasing gas, oil, uranium, and bauxite assets (Angola, Namibia and South Africa);
Construction of power facilities—hydroelectric power plants on the River Congo (Angola, Namibia and Zambia,) and nuclear power plants (South Africa);
Creating a floating nuclear power plant, and South African participation in the international project to build a nuclear enrichment centre in Russia;
Railway Construction (Angola);
Creation of Russian trade houses for the promotion and maintenance of Russian engineering products (South Africa).
Participation of Russian companies in the privatization of industrial assets, including those created with technical assistance from the former Soviet Union (Angola).
In your estimation, what is the level of Russia's engagement with SADC region?
Russia and SADC Member States have had long-standing bilateral partnership for development for decades, providing substantial results in the priority areas of cooperation. Through such significant historical ties, the peoples of SADC and of Russia have strengthened friendship and mutual understanding for developing comprehensive, equitable and fruitful cooperation.
The ten (10) SADC Member States represented in the Russian Federation, namely: Angola, Democratic Republic of Congo, Madagascar, Mauritius, Mozambique, Namibia, South Africa, Tanzania, Zambia and Zimbabwe provide an extensive representation for engagement.
At the regional level, SADC and Russia are expected to sign a Memorandum of Understanding (MOU) on Basic Principles of Relations and Cooperation on 23rd October 2018, in the following areas, among others, Technical Cooperation and Assistance; Capacity Building; Peace, Security, Conflict Prevention and Resolution; Preventive Diplomacy; Trade, Industry, Finance and Investment; Infrastructure Development, and Energy; Information Communication Technology (ICT); Transport, Communications and Meteorology; Water, Agriculture, Ocean Economy, Food Security; Minerals, Natural Resources and Protection of the Environment; Education and Science; Healthcare; Technology and Innovation; and Culture, Tourism and Information Exchange. In addition, a Memorandum of Understanding (MOU) in the area of Military – Technical Cooperation, with the aim of promoting cooperation between the Parties in regional and international peace and security was signed in July, 2018.
Outcomes of Russian Foreign Minister's March 2018 visit to some SADC Member States
In March 2018, the Russian Foreign Minister, Sergey Lavrov, visited the Southern Africa region where he held talks with the Presidents of Angola, Namibia, Mozambique and Zimbabwe. In his statement, the Minister noted that Russia together with Africa wanted to elevate trade, economic and investment relations to a level that would meet political and trust-based relations.
It is our considered view that the bilateral engagements served to strengthen the already existing ties, coming up with win–win bilateral cooperation between Russia and these Member States. This will be augmented by the two Memorandum of Understanding: MOU in the area of Military–Technical Cooperation, that is to promote cooperation between the Parties that was signed in July, 2018, and MoU on Basic Principles of Relations and Cooperation to be signed on 23rd October 2018.
What challenges and setbacks, in your view, still remain to get both parties (Russia and Southern Africa) towards result-oriented and effectively closer in their post-Soviet economic cooperation?
SADC works closely with the International Cooperating Partners (ICPs) in achieving its developmental results. As such, SADC's cooperation with the ICPs is guided by the principles of partnership and commitments. Both SADC and Russia value their adherence to the aims and principles of the United Nations Charter, seeking to contribute to the establishment of a democratic and just world order and to strengthen regional and inter-regional ties to ensure peace, stability, socio-economic development, and mutual confidence.
In view of the above, the thrust for SADC-Russia Cooperation shall be aligned with global, continental, regional, and national policies. By so doing, both sides will be able to contribute and create favourable conditions for socio-economic development, cooperation, and mutual confidence.
Soft power and public diplomacy are largely or significantly not in Russia's engagement with Southern Africa. What are your objective views on these issues?
If you follow the history of Russia's engagement with Africa, and Southern Africa in particular, from the days of the USSR to the present, one is likely to find that Public Diplomacy by Russia has encompassed many forms. These have included, educational programs, cultural exchanges, scholarly visitor programs, and of course, the use of media to cover and project issues on Africa from a Russian perspective. These are all instruments and forms of public diplomacy, which would ordinarily have the effect of reaching audiences on our continent and beyond, and impacting positively on what Russia has to offer the world. In the same vein, this can be seen as a form of "soft power" as its aim is to appeal and attract partners rather than coerce them into a relationship of one form or the other.
Arguably, do you think intermediaries will be required, for example, the private equity and commodity trading communities to play a supportive role in forging business links between Russia and Southern Africa?
Like most of the developing countries, Southern African countries have, over the years, largely relied on multilateral and regional development financial institutions to fund their development projects. However, given the huge demand for resources, policy makers have realised that these cannot be met solely from these traditional sources, and therefore, the need to explore alternative and innovative sources of funding. Private equity and commodity trading exchanges can play a critical role in mobilising resources mostly from the private sector to fund projects in the Southern African countries.
For the region to realise its enormous potential, it needs the support of the next generation of financial instruments and intermediaries to capitalise on opportunities, navigate challenges, and build the businesses and economies, that will enable the continent to thrive. Private equity could become a major force for accelerating growth in African countries. While regional penetration is low, smaller markets and modest penetration create significant potential for high risk-adjusted returns. Major growth sectors are: natural resources, transportation, energy, real estate, fintech, healthcare and hospitality. Many private equity funds are nurturing the requisite skills and experience to invest, grow and add value to portfolio/innovative companies.
Similarly, the establishment of commodity trading exchanges can play a critical role in boosting the region's economic development. Successful securities exchanges all over the world are key to the economic development, providing the most efficient channel for savers (domestic and foreign) to channel funds into long-term productive enterprises, creating growth and increased prosperity. Since the region has a comparative advantage in the vast natural resources sector, and in line with SADC objective of developing and adding value and beneficiation concept, the setting of the commodities trading exchanges present attractive growth opportunities.
In this context, SADC has already undertaken initiatives to develop the interconnectivity project whereby the aim is to link the SADC stock exchanges, and to encourage cross border trading of shares/stocks. Efforts are also being made to improve the operational, regulatory and technical requirement underpinnings and capabilities of the region's exchanges to make the securities markets more attractive to both regional and international investors.
The region remains a top destination for investment as its attractiveness to investment has risen dramatically over the last several years, and this should continue to present attractive growth opportunities for private equity for the foreseeable future. Private equity represents a new source of capital, complementing traditional sources and project finance, with private equity investors offering more than just funds, but also the needed skills. All said, there are positive directions in the relationship, we look for a bright future.
Oil: A blessing or a curse for Somalia?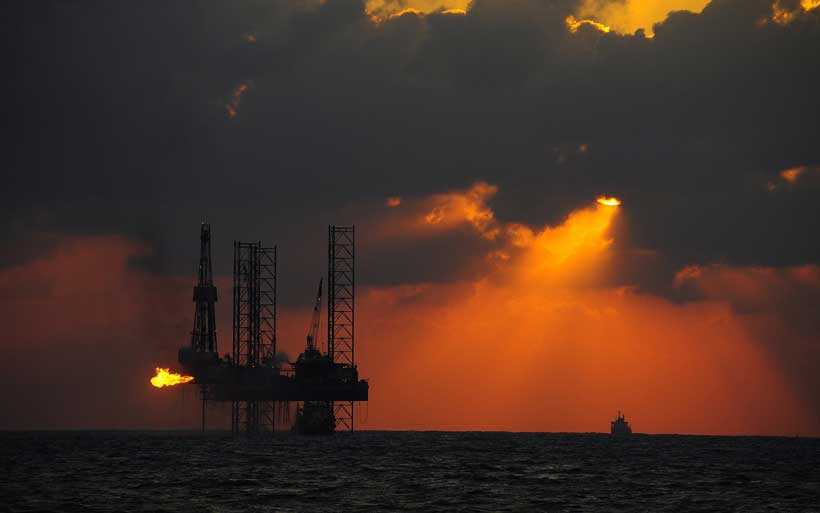 Somalia recently reached a landmark agreement with Shell and Exxon Mobil to develop the vast petroleum reserves believed to lie off the troubled country's coast. The deal rekindles a previous joint venture with the two oil giants that was cut short in 1990 when the ousting of Somali dictator Mohamed Siad Barre threw the country into a prolonged period of instability—and rekindles debates over whether oil will present greater opportunities or risks to Mogadishu.
Somalia's new petroleum law, passed by the federal parliament earlier this year, has paved the way for this renewed exploration of the country's extensive natural resources—estimated at as much as 100 billion barrels. The government hopes that drawing on these riches will help kickstart economic regeneration as the country's security situation slowly but steadily improves after decades of conflict, terrorism and piracy.
Talks are now being held to enable the agreed concessions to be converted into revenue sharing agreements (RSAs) that will return 55 percent of offshore oil revenues to Somalia's central government, with the remainder being channelled to member states. A new licensing round, covering another 15 offshore blocks, has begun, with concessions expected to be awarded early next year.
Rebuilding a damaged economy or fuelling rifts?
Concerns are nevertheless rising that the possible influx of petroleum resources may exacerbate existing rifts between Somali states. The adjacent states of Somaliland and Puntland have disputed the ownership of the oil-rich Sool and Sanaag regions for decades; if an exploration licence were granted to a foreign company, the situation could easily descend into war.
Meanwhile, the prospect of oil revenues has also added fuel to the fire of a long-running maritime border row between Somalia and Kenya. In February this year, Nairobi accused Mogadishu of an 'illegal land grab' after Somalia attempted to auction off oil and gas blocks from disputed territory on the border between the two countries – a flashpoint which resulted in the recall of the Kenyan ambassador and the tit-for-tat expulsion of the Somali diplomat in Nairobi. The Somali government responded by withdrawing the disputed blocks from sale, pending a judgement by the ICJ.
Learning from experience: Senegal and Equatorial Guinea
As Somalia wrestles with the question of how to benefit from its oil reserves while eschewing further strife, it has examples – both good and bad – among fellow African nations who've uncovered fossil fuel deposits.
Senegal, not historically an oil-producing nation, has been the site of a number of promising discoveries recently. Industry analysts have suggested that the Senegal Basin could be the "next offshore boom"—particularly likely following the announcement earlier this month that new, high-quality gas reserves have been discovered at the Greater Tortue Ahmeyim site straddling the Senegalese-Mauritanian border.
Senegal has already faced some of the troubles which inevitably accompany rich petroleum finds. The African Energy Chamber has suggested that recent allegations that the Senegalese president's brother improperly benefitted from the awarding of oil and gas contracts in fact stemmed from an attempt to taint the reputation of both President Macky Sall and the Senegalese fossil fuel industry in general.
Senegal's oil hopes have not been derailed, however, and Dakar is making a concerted effort to reap the maximum benefit from its oil reserves. The country's new petroleum code, voted into law earlier this year, has brought Senegal's legal framework for natural resources in line with industry norms, increased transparency and upped the state's share of oil revenues.
If Dakar is so far managing to avoid the notorious "resource curse", other African countries flush with oil have not found the fuel to be such a boon. Equatorial Guinea is practically a textbook example of a country squandering its oil reserves without returning tangible benefits to its citizens. In fact, while Equatorial Guinea's per-capita wealth is the highest of any country in sub-Saharan Africa, government spending in areas like health and education are way below average.
That's not to say some haven't benefited from the oil millions: President Obiang—who has ruled the country with an iron fist since he had his uncle shot and killed in 1979— has managed to shore up the family coffers nicely, collecting race cars and mansions in Europe and America. Obiang once questioned "what right does the opposition have to criticize the actions of a government?" and spent his early years overseeing Black Beach, the most notorious prison in Africa.
Since Equatorial Guinea discovered oil, however, the despot has been more or less accepted by the international community. The once-shuttered U.S. Embassy in Malabo was reopened and former Secretary of State Condoleezza Rice referred to Obiang as "an old friend".
Somalia needs to tread carefully
The cases of Senegal and Equatorial Guinea, among others, offer Somalia guidance as it attempts to use its oil to further its progress towards peace and reconciliation. The involvement of US troops has helped to push back the terrorist group al-Shabab, while the International Monetary Fund (IMF) has indicated that Somalia could qualify for debt relief as early as next spring – which would enable the government to plan public spending programmes and invest in job-creation schemes. However, regulators have cautioned that more needs to be done in the interim to tackle poverty and build a more resilient economy.
Against this backdrop, an oil boom could help Somalia rise to the challenges it faces. But it's also possible that the influx of wealth could serve to fuel already-serious corruption. In the 2018 Corruption Perceptions Index (CPI), Somalia received the highest score out of all 180 countries ranked, making it the most corrupt in the world. Tapping into oil revenues could help lift Somalis out of endemic poverty—almost three-quarters of its population survive on less than two dollars a day— but the vast cash flow this would release may also cause political corruption to thrive, as Equatorial Guinea has shown. Carefully managing any oil finds, as Senegal is trying to do, will be essential for Somalia to maintain recent progress.
The ambiguity and the ambivalence of the EU position in Western Sahara
Morocco enjoys an extraordinary geo-strategic position thanks to its Mediterranean Atlantic coastline and its proximity to the European continent, but at the same time, the Moroccan diplomatic influence comes from its occupation of Western Sahara, which is considered as lungs and a Gateway for all connection of Morocco with Africa across the road of El Guergarate. This situation has direct geopolitical and geoeconomic consequences on Moroccan relations with the European Union and Sub Saharan Africa.
Morocco and the European Union (EU) are bound by an association agreement signed in 1996 and entered into force in 2000, which is concretized in October 2008, by an "advanced status".
In this context, the 14th meeting of the EU Association Council with Morocco of 27 June 2019, witnessing a new European approach to the issue of Western Sahara, which has been relegated to the second plan, without any declaration that respects the inalienable right of the Saharawi people to self-determination. It must be admitted, that only the European Court of Justice, which has an indisputable position respecting the international law of non-self-governing territories in the case of Western Sahara.
Indeed, the judgment of 21 December 2016 of the CJEU on the EU-Morocco agricultural agreement (Polisario v. Council), and that of 27 February 2018 on the fisheries agreement (Western Sahara Campaign judgment), distinguish the territory of Western Sahara from Moroccan territory.
However, on 16 July 2018, the EU Council of Foreign Ministers adopted the amendments to the protocols on agricultural products of the EU-Morocco Association Agreement, which have the effect of extending its scope to the territory of Western Sahara. The text was approved by the European Parliament on 16 January 2019. Thus born the new position of the EU in favour of Morocco and against the interests of the Saharawi people.
The reasons for the EU's position are purely strategic and economic
If in post-imperialism the power is vital for the defence of peace, however, be aware that at the age of postmodernism, the use of force is a failure of policy rather than an instrument of policy. The principal objective of foreign policy is to maintain peace and prosperity.
You have to know, at every crisis between Morocco and the EU concerning the Western Sahara issue, it is Morocco that wins politically, because it has other elements of the game such as immigration, security, terrorism, smuggling, cannabis and drugs ,to decrease the risk of these all threatening, EU help Morocco to play the role of the guardian for European security, and the only compensation for Morocco is the change of the EU position in favour of Moroccan thesis.
With the same idea, it is the European companies and especially those of France and Spain that take advantage of the natural resources of Western Sahara, in complicity with the Moroccan authorities whether in agriculture, fishing, phosphates or other metals. But there is another factor, that pushes the EU to change his position.
The divergence between the Polisario Front and Morocco push EU to impose its agenda
It is important to make clear, that Morocco is not the administering Power, but the Occupying Power, with a legal status similar to that of Israel in the occupied Palestinian territories. The United Nations has never recognized Morocco as the administering power, in fact, has on several occasions disavowed such an occupation.
Since the blockage of the referendum process by Morocco in 1993 (hypothetically where can the Saharawi people choose their destiny), and despite the negotiations and the good offices of UN, the two parties Morocco and Polisario Front are far from choosing the path of reconciliation.
In fact, the Moroccan approach, finds its origin in the idea of Clausewitz, for who war was the continuation of policy. On the other hand, the approach of the Polisario Front accommodated with that of Sun Tzu, the Chinese Taoist military philosopher, who argued that the best war was one that did not have to fight.
This situation has led the EU to choose a new approach.
The EU solution is based on the political approach of enlarging the system
The end of the cold war and the subsequent development was caused by the defeat of the Soviet domestic system has consecrated the victory of the American capitalist system. It is in this sense that the EU wants to strengthen its domestic affairs to have strong diplomacy outside the EU. To exercising influence abroad, you must obtain power at home.
George Kennan had already noticed, " what must always be accompanied by, or be made subordinate to, a different sort of undertaking, aimed at widening the horizons and changing the motives of men". We think this observation of the famous American diplomacy, summarizes the diplomacy followed by the EU over Western Sahara since the advent of the Moroccan- European association.
Likewise, the remark of Jean Monnet one of the instigators of the creation of the EU stipulates when you have a problem you cannot solve, enlarge the context. For the UE it is a tactical equation, to find other temporary alternatives solutions against the cardinal principles of international law that govern the relations between different sovereigns states (Morocco and SADR) ,in order to engage larger interests.
You have to notice, the absence of a conflict management policy related to the Maghreb area, whether from a point of view of the military, political, economic and cultural, with the exception of 5+5 dialogue( and where the Saharawi's are not present), suggests that the European approach is far to be unanimous because of the contradictions of interest between Northern Europe and those of South. The Nordic countries are for the decolonization of Western Sahara, while those of South are for a negotiated solution according to realpolitik situation.
There are other differences of opinion between Germany and France, for example,if Germany attaches greater importance to respect UN resolutions and respect international law by using the soft power in all its forms of influence, persuasion or negotiation, instead of, France maintains a traditional approach of military design and in a colonial vision.
However, it is important to mention, that the linkage between economic cooperation and conflict resolution, could lead to a definitive peace agreement between Morocco and Polisario Front, if the EU pushes Morocco and SADR after their accession to the African Continental Free Trade Area (AfCFTA), to join an economical sharing in order to find a peaceful solution to their territorial dispute.
Finally, can the EU come to the same conclusion like John Bolton the security advisor of President Trump, when he say( in a statement to the US magazine on Dec. 13, 2018, on the sidelines of the presentation of the new US strategy in Africa) " we must think of the people of Western Sahara, think of the Saharawis, many of whom are still in refugee camps near Tindouf, in the Sahara desert, and we must allow these people and their children to return. and have normal lives".
Kenyan universities aim to be "greenest in the world"
In Kenya, over 70 universities are being called on by the UN Environment Programme and the Kenyan Government to work together and transform their campuses to be the "greenest in the world". This comes as Strathmore University in Nairobi has put in place one of the greenest campuses in Africa and is offering its support to other Kenyan universities.
"Universities across Africa can run on the power of the sun and set new standards for sustainability," says Professor da Silva of Strathmore University. "But it's just not on the roofs of our campuses that we need to take action. We also need to support students to take action in support of the planet in their personal lives."
Strathmore University set up its own 600-kilowatt photovoltaic grid tie system about five years ago and is not only enjoying free energy from the sun but also selling the excess to Kenya Power under a 20-year contract.
Another initiative on campus involves "green buildings" which utilize natural lighting, water evaporation cooling systems and rain water, making them much more affordable to run than conventional buildings. Students and faculty members are also working together on projects around plastic recycling and using food left-overs to produce natural gas.
Support is now growing to re-establish the Kenya Green University Network in the country with network members including 18 Universities, such as Karatina University, University of Nairobi and Kenyatta University. At a recent meeting, they
committed to a new plan of action including greening campus operations while also enhancing student engagement and learning.
Apart from the desire to go green, many universities are seeing the shift to adopting green technologies as a way to reduce costs and further sustainability. Strathmore University and Karatina University were selected to lead the effort to commit universities to going green.
Working closely with the Ministry of Environment and the National Environment Management Authority, UN Environment will be hosting a Kenya University Summit in the coming months, calling on other Kenyan universities to join the network.
"Kenyan universities not only define the learning and careers of the next generation, they can also shape their behaviours," says Juliette Biao, Africa Director for UN Environment. "We look forward to supporting the Green University Network to inspire Kenya's students and to become a point of reference to other universities on the continent."
Professor Abutho from Karatina University says: "The [Kenya Green University Network] meeting was timely and has helped me establish relevant contacts to support Karatina University's solar energy project. Karatina University is at a very advanced stage to implement this project and intends to go 100 per cent solar in the near future."
The Green University Network in Kenya draws on the African Ministerial Conference on the Environment's Arusha Declaration "to strengthen environmental education and training and develop an action plan for Africa" and the lessons from Kenya will be shared at a ministerial meeting in South Africa in August.
"I'm particularly happy about the proposed green campuses plan and incorporation of environmental studies into the curriculum," says Daystar University student Chris Waweru. "This will help students gain the awareness, knowledge and skills needed to impact the environment, thus fast-tracking the movement to a greener and cleaner Kenya."