Scaling up climate finance in Asia-Pacific through Financial Centres for Sustainability
Financial Centres for Sustainability (FC4S) today launched its Asia-Pacific Centre, one of several important steps taken to scale up the financing required for climate action and sustainable development, at the 2nd meeting of the global network.
The new centre will be located in Shanghai Lujiazui Financial City, which will work with other cities in the Asia-Pacific region to promote the innovation and development of sustainable and green finance. Lujiazui is an international financial center with a high concentration of financial institutions, dynamic capital markets and a vast financial talent pool.
The most recent report of the Intergovernmental Panel on Climate Change (IPCC) concluded that an additional 1.5 per cent in global investment would be needed to hold global warming to 1.5 degrees Celsius. Mobilizing the world's financial centres will be crucial to achieving the system transition that the IPCC has recommended.
Lujiazui Financial City and Casablanca Financial City also signed an agreement to strengthen cooperation in sustainable finance, green finance and exchange of resources, while Lujiazui Financial City unveiled the Green Finance Integrated Development Platform, the first regional online green finance platform.
This platform provides a practical place to exchange information on green projects, capital and finance from home and abroad, enabling companies and institutions to match supply and demand, and integrate resources.
Meeting in Shanghai, the global network also appointed two co-chairs to provide strategic leadership: Pierre Ducret, board member of the Paris-based Finance for Tomorrow initiative and Kong Wei, chair of the Shanghai Green Finance Committee.
In addition, a new Wall Street Working Group on Sustainable Finance is being formed, and is considering joining the network to represent New York.
Quotes
"The IPCC report has shown more clearly than ever the need to mobilize the trillions for climate, and accelerating action is a priority for France,"  said Ducret. "I'm honoured to be appointed as a co-chair of the Financial Centres for Sustainability network – and view this as a great opportunity to strengthen international cooperation at a time of great uncertainty."
"Green finance is a national priority in China to develop a cleaner and more prosperous economy," said Kong Wei. " I feel privileged to take up the role of co-chair of the Network and will use this opportunity to promote practical measures that enable all financial centres to play their role in the transition that lies ahead."
Curtis Ravenel, Global Head of Sustainable Business & Finance, Bloomberg said: "To solve the climate challenge, we need more sustainable finance product innovation and scale across the U.S. and international capital markets. Along with the growing roster of global hubs that are part of the FC4S Network, Bloomberg is working with a number of financial institutions and others to explore the formation of a Wall Street Sustainable Finance working group to scale capital deployment aligned with the goals of the Paris Agreement."
Satya Tripathi, Assistant Secretary General, UN Environment said: "UN Environment works across the sustainability and finance agenda – and I see that the FC4S Network is having a significant impact on the international policy sphere. These moves will further consolidate the Network's leadership role."
Nick Robins, the founder of the FC4S network and Special Advisor on Sustainable Finance, UN Environment said: "We need financial centres to be fit for purpose in the rapid transition that lies ahead. With Pierre Ducret and Kong Wei as co-chairs, the network has the strategic leadership it needs for the next phase."
Digital transformation in Brazil could reinforce economic recovery from COVID-19 crisis
Brazil has made significant progress in improving Internet access, digital security and regulation, yet more needs to be done to reduce the country's digital divide and embrace digital technologies. As Brazil, like the rest of the world, works to contain the COVID-19 crisis, stepping up the pace of digital transformation could hasten and reinforce a just and resilient recovery, according to the OECD.
"Digital technologies are the backbone of today's economies, and digital tools and connectivity are essential in helping businesses and people to weather the COVID-19 crisis," said OECD Secretary-General Angel Gurría, launching twin Reviews of Brazil's digital transformation and its telecommunication and broadcasting sectors. "As Brazil and the world work to tackle this devastating crisis, Brazil should do everything to seize the opportunities offered by digitalisation to strengthen the recovery and build a resilient, inclusive future economy."
The Review of the country's digital transformation, Going Digital in Brazil, finds that despite recent progress, Brazil lags in investment in digital innovation and in the level of digital skills in the workforce. The Review recommends ways to increase digital uptake among people and firms, strengthen digital security and privacy, and spur innovation. It calls for better co-ordination of digital transformation policies among ministries and government agencies and for greater resources for implementing Brazil's Digital Transformation Strategy (E-Digital).
A parallel report, the OECD Telecommunication and Broadcasting Review of Brazil 2020, shows where there is room for Brazil to catch up with advanced economies in ensuring access to high-quality communication services that are fundamental for a successful and inclusive digital transformation. It suggests actions to improve market conditions, competition and the policy and regulatory framework in communication and broadcasting. It also recommends an overhaul of taxes, fees and tariffs that limit operators' scope for investment and innovation.
Creating a single independent regulator to oversee communication and broadcasting services, as some other countries have done, would help to lower prices and improve quality as services in the two sectors increasingly overlap, the Review says. Similarly, introducing a single-class licensing regime for the two sectors would lower legal costs and administrative burdens for operators. Meanwhile, an upcoming auction of 5G spectrum should be carefully designed to ensure optimal network coverage and competition conditions.
Getting digital policy right is vital in all countries to ensure that the benefits of the digital transformation – such as boosting productivity and improving well-being – are shared fairly across economies and societies. Digital tools can also help to efficiently target social spending. On the other hand, getting digital policy wrong risks worsening existing inequalities between high and low-skilled individuals, large and small firms, and urban and rural regions.
Among the progress made in Brazil in recent years, subscriptions to communications services have steadily increased, thanks to a more than tripling in mobile subscriptions from 2012 to 2019, and relatively affordable mobile voice and data plans. The share of households with Internet access rose to 67% in 2018 from 40% in 2013, and the share of adults using the Internet to 72% from 50%. New laws have strengthened digital security, and consumer and personal data protection. Brazil has created an exemplary institutional structure for Internet governance – the Internet Steering Committee – and has taken steps to strengthen the independence of the communication regulator and to promote competition in mobile markets.
Despite this progress, challenges remain. As of 2018, nearly a quarter of Brazilian adults had never used the Internet, with data showing that Internet use is closely linked to levels of education, income and age. There is also a persistent urban-rural digital divide, with 75% of the adult population in urban areas using the Internet against only 49% in rural areas.
Fixed broadband is less affordable in Brazil than mobile, and while Brazil had 90 mobile broadband subscriptions per 100 inhabitants as of June 2019, not far behind the OECD average of 113, fixed-line broadband penetration of 16% was only half the OECD average of 31%. Only 54% of firms with 10 or more employees had a website in 2019, compared with an OECD average of 78%, and while e-commerce is growing steadily, only 21% of companies conducted sales online in 2019.
A summary of key recommendations from the two Reviews:
Continue to improve digital skills, particularly among micro enterprises and people with low levels of education. Offer firms tax incentives for investing in digital technology upgrades and training. Do more to support research and development in ICT services and innovative start-ups. Increase funding for students in STEM (science, technology, engineering and mathematics) subjects. Remove regulatory barriers to the development of e-commerce.
Improve access to reliable, affordable and high-quality Internet by deploying fibre optic infrastructure to rural and remote areas and by encouraging competition in communication services. In broadcasting, where concentration is higher, reduce barriers to entry and remove de facto legal restrictions on the vertical integration of the pay TV value chain. Design the upcoming auction for 5G spectrum in a way that ensures a competitive market, particularly in light of new legislation enabling the successive renewal of spectrum licences.
Create a converged and independent regulator to oversee both communication and broadcasting, and replace the current dual licensing system with a single-class licensing regime for communication and broadcasting services. Harmonise tax rates in the communications sector across states and reduce them where possible. Aim to overhaul the indirect tax system in the long term to reduce distortions.
Global transformation of the electricity sector requires greater efforts to ensure security of supply
The electricity sector, which plays a large and growing role in energy systems around the world, is undergoing its most dramatic transformation since its creation more than a century ago. The importance of electricity is only set to increase in the years ahead, calling for a more comprehensive approach to electricity security to meet evolving challenges such as cyber threats, extreme weather events and rapidly growing shares of variable electricity generation from wind and solar power, according to a new report by the International Energy Agency.
The report, Power Systems in Transition, is the first major global study to examine in depth these three key areas for the future of electricity security at the same time and offer recommendations for addressing them in a way that supports the acceleration of clean energy transitions globally.
"Energy security is at the heart of the IEA's mission because it is critical for social wellbeing, economic prosperity and successful clean energy transitions. We are dedicated to helping countries around the world ensure that all their citizens have access to clean, reliable and affordable energy," said Dr Fatih Birol, the IEA Executive Director. "Electricity is essential for the functioning of modern societies – as the Covid-19 crisis has highlighted – and for bringing down global emissions. This is why we are continuing to expand and deepen our work on electricity security."
The report is being launched today at the 2nd Global Ministerial Conference on System Integration of Renewables, which is co-hosted by the IEA and the Singapore government. The event will bring together Ministers, industry CEOs and thought leaders from around the world for discussions on the theme of "Investment, Integration and Resilience: A Secure, Clean Energy Future."
Electricity accounts for one-fifth of global energy consumption today, and its share is rising. It is set to play a bigger role in heating, cooling and transport as well as many digitally integrated sectors such as communication, finance and healthcare. In pathways towards meeting international energy and climate goals, such as the IEA Sustainable Development Scenario, the trend will accelerate. In that scenario, electricity could surpass oil as the world's largest energy source by 2040. Wind and solar's share of global electricity generation would rise from 7% to 45%, with all renewables combined generating more than 70% of the total.
Many countries today enjoy a high level of electricity security thanks to centrally controlled systems, relatively simple supply chains, and power plants that can supply electricity whenever needed. But recent technology and policy developments are now radically changing the sector and with it, the electricity security model that has prevailed for the past century. These developments include steep declines in the costs of variable renewables, the trends of decentralisation and digitalisation, and the impacts of climate change.
The challenge for governments and utilities is to update policies, regulations and market designs to ensure that power systems remain secure throughout clean energy transitions. The new IEA report maps out key steps for achieving this. An essential goal is to make systems more flexible so they can smoothly accommodate the variable electricity production from wind and solar. This includes making the best use of the flexibility on offer from existing power plants that can generate electricity when required, as well as increasing investments in grids and other sources of flexibility such as demand-side technologies and storage resources. However, global investment in these areas is declining, a trend that has been exacerbated by the Covid-19 crisis. An increase in investments should be facilitated by better-designed markets that reward power system resources that deliver flexibility and capacity.
The growing digitalisation of electricity systems, the rise of smart grids and the shift to a wider distribution of generation resources offers many opportunities and benefits. But with cyber threats already substantial and growing, it is imperative to strengthen cyber resilience measures and make them a central part of the planning and operation of power systems. Governments can achieve this through a wide range of policy and regulatory approaches – from highly prescriptive ones to framework-oriented, performance-based ones.
The effects of climate change mean that electricity systems need to become more resilient to the impacts of changing weather patterns, rising sea levels and more extreme weather events. This can be accomplished by giving a high priority to climate resilience in electricity security policies and establishing better standards to guide the necessary investments. Enhancing the resilience of electricity systems to climate change also brings multiple benefits.
The new IEA report identifies best practices and lessons learned from around the globe. It also provides a set of recommendations for institutional frameworks that establish clear responsibilities, incentives and rules; measures to identify, manage and mitigate risks; and protocols to monitor progress, respond and recover, including through emergency response exercises.
"The IEA is the world's energy authority where governments and industry leaders can share experiences and expertise to help move the world towards a more secure and sustainable energy future," said Dr Birol. "This report is the reference manual for policy-making on electricity security now and for years to come."
The IEA's expanding work on energy security challenges will next year include a special report providing a forward-looking assessment of the global supply of critical minerals for clean energy technologies.
World Bank Group Sanctions Two Chinese Engineering Companies for 18 months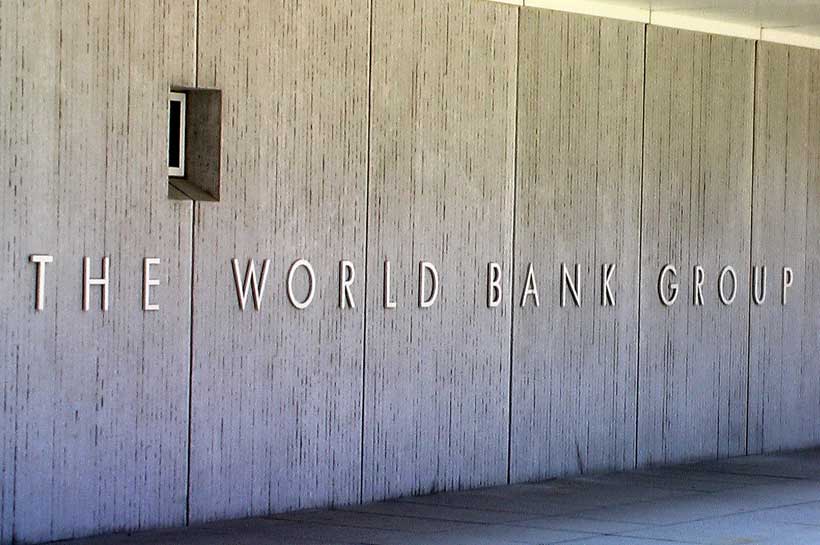 The World Bank Group today announced the 18-month sanctions of China National Electric Engineering Company Limited ("CNEEC") and its wholly owned subsidiary, China Electric Design and Research Institute Company Limited ("CEDRI"), both international engineering companies, in connection with fraudulent practices as part of the Lusaka Transmission and Distribution Rehabilitation Project in Zambia.
CEDRI has been sanctioned with debarment with conditional release, which makes the company ineligible to participate in projects and operations financed by institutions of the World Bank Group. The debarment is part of a settlement agreement under which CEDRI admits responsibility for the underlying sanctionable practices and agrees to meet specified corporate compliance conditions as a condition for release from debarment.
CNEEC has been sanctioned with conditional non-debarment, which means that it remains eligible to participate in projects and operations financed by institutions of the World Bank Group as long as it complies with its obligations under the settlement agreement. Otherwise, the conditional non-debarment will convert to a sanction of debarment with conditional release, and the company then will become ineligible to participate in World Bank Group projects and operations until the conditions for release set out in the settlement agreement are met.
The project was designed to increase the capacity and improve the reliability of the electricity transmission and distribution system in Lusaka, Zambia. According to the facts of the case, CEDRI engaged in fraudulent practices by failing to disclose a conflict of interest and by presenting false documents with CNEEC's company name in order to meet the requirements of a contract under the project. CNEEC, as a controlling affiliate of CEDRI, failed to oversee CEDRI's misconduct.
The settlement agreement provides for reduced periods of sanction in light of both companies' cooperation. As a condition for release from sanction under the terms of the settlement agreement, the companies commit to developing an integrity compliance program consistent with the principles set out in the World Bank Group Integrity Compliance Guidelines. CNEEC and CEDRI also commit to continue to fully cooperate with the World Bank Group Integrity Vice Presidency.
The debarment of CEDRI qualifies for cross-debarment by other multilateral development banks (MDBs) under the Agreement for Mutual Enforcement of Debarment Decisions that was signed on April 9, 2010.