A gruesome murder bares world powers' flawed policies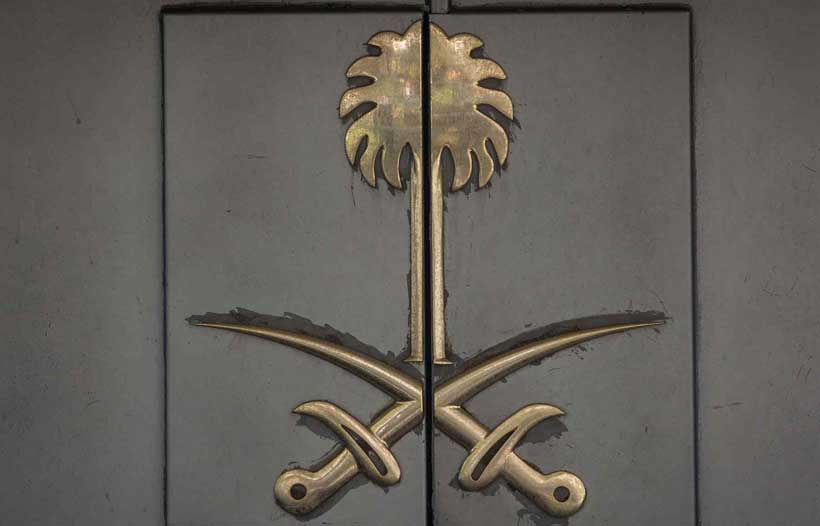 Saudi journalist Jamal Khashoggi's gruesome murder raises fundamental questions that go far beyond Middle Eastern geopolitics.
They go to the risks of support for autocratic regimes by democratic and authoritarian world powers, the rise of illiberal democracy in the West, increasing authoritarianism in Russia, and absolute power in China in which checks and balances are weakened or non-existent.
Mr. Khashoggi's killing is but the latest incident of hubris that stems from the abandonment of notions of civility, tolerance and plurality; and the ability of leaders to get away with murder, literally and figuratively. It also is the product of political systems with no provisions to ensure that the power of men like Saudi Crown Prince Mohammed Bin Salman is restrained and checked.
Mr. Khashoggi was an advocate of the necessary checks and balances.
In his last column published in The Washington Post posthumously, Mr. Khashoggi argued that "the Arab world needs a modern version of the old transnational media so citizens can be informed about global events. More important, we need to provide a platform for Arab voices. We suffer from poverty, mismanagement and poor education. Through the creation of an independent international forum, isolated from the influence of nationalist governments spreading hate through propaganda, ordinary people in the Arab world would be able to address the structural problems their societies face."
Mr. Khashoggi's words were echoed by prominent journalist and political analyst Rami Khouri. "We are heading to the law of the jungle if big power and Mideast state autocracy is not held accountable," Mr. Khouri said.
In a similar vein, a survey by the Arab Barometer survey concluded that public institutions in the Arab world, including the judiciary enjoyed little, if any, public trust.
"Part of the lack of trust comes from the disenfranchisement felt by many, especially youth and women… The lack of alternative political forces is adding to the fatigue and lack of trust in institutions. Citizens in the region struggle to find an alternative to the ruling elite that might help address the issues of ineffective governance and corruption," said a report by the Carnegie for Endowment of Peace.
"Citizens are increasingly turning toward informal mechanisms such as protests and boycotts, and focusing more on specific issues of governance, such as service provision, particularly at the local level. Furthermore, with democracy under threat across the globe, calls for broad democratic reform have been replaced by more basic demands," the report went on to say.
What puts the price Mr. Khashoggi paid for advocating controls of absolute power in a class of its own, is the brutality of his killing, the fact that he was murdered in the Saudi consulate in Istanbul rather than, for example, by an unknown killer on a motorbike; and the increasingly difficult effort to resolve politically the crisis his death sparked.
Beyond the support by world powers of often brutal autocrats facilitated by a lack of checks and balances that in the past three decades has destroyed countries and costs the lives of millions, Mr. Khashoggi's murder is also the product of the failure of Western leaders to seriously address the breakdown in confidence in leadership and political systems at home and abroad.
The breakdown peaked with the 2011 popular Arab revolts; simultaneous widespread protests in Latin America, the United States and Europe; and the increased popularity of anti-system, nationalist and populist politicians on both the right and the left.
Mr. Khashoggi joins the victims of extrajudicial poisoning in Britain by Russian operatives of people who like him may have been a thorn in the side of their leaders but did not pose an existential threat – not that that would justify murder or attempted murder.
He also joins the millions of casualties of failed policy and hubris caused by Iraqi leader Saddam Hussein's gassing of Kurds in the 1980s and reckless 1990 invasion of Kuwait, support for Syrian president Bashar al-Assad's determination to cling to power irrespective of the human cost, the Saudi-UAE-led war in Yemen that has produced the worst humanitarian crisis since World War Two, and China's attempt to brainwash and socially engineer what the country's leaders see as the model Chinese citizen.
And those are just some of the most egregious instances.
No better are the multiple ways in which autocratic leaders try to ensure conformity not only through repression and suppression of a free press but also, for example, by deciding who deserves citizenship based upon whether they like their political, economic or social views rather than on birth right.
Take Bahrain whose minority Sunni Muslim regime has stripped hundreds of its nationals of their citizenship simply because it did not like their views or Turkey with its mass arrests of anyone critical of the government.
The irony is that if elections in democracies are producing illiberal leaders like US President Donald J. Trump, Turkey's Recep Tayyip Erdogan and Hungary's Victor Orban, in Asia and Africa they are bring forth governments mandated to reverse Belt and Road-related, Chinese funding of projects that primarily benefit China rather than the recipient economically and pave the way for greater Chinese influencing of domestic politics as well as the export of systems that enhance unchecked state power.
In some cases, like Malaysia, they produce leaders willing to take on China's creation of a 21st century Orwellian surveillance state in its north-western province of Xinjiang.
It matters little what label world powers put on their support for autocrats and illiberals. The United States has long justified its policy with the need for regional stability in the greater Middle East. Russia calls it international legality while China packages is it as non-interference in the domestic affairs of others.
Said Middle East expert and former US official Charles Kestenbaum building on Mr. Khashoggi's words: "If they (Middle Eastern states) want to compete with the globe in IT (information technology) and tech more broadly, they must encourage risk, innovation and freedom to fail. Such social and political freedom does not exist adequately in the region. The opposite in fact, authoritarian regimes repress such initiative and openness. So what do they have to compete and globally engage in the 2020's? Nothing."
Biden's Opportunity To Reset Relatons With The Muslim World Begins In Istanbul
When President Obama delivered his famous speech at Cairo University in June of 2009, it was an historic moment. The symbolism of a sitting U.S President speaking to Muslims, and not about them, was refreshing and enormously impactful. America's first African American President opened his speech with "I've come here to Cairo to seek a new beginning, between the United States and Muslims around the world, one based on mutual interest and mutual respect."
It appeared to many the world was changing and with American leadership, the global community was embarking on a new era of understanding between East and West.
Obama's speech hit all the right notes: he acknowledged the contributions of Muslims throughout history. He recognized the common humanity between Muslims and people of other faiths. He disavowed the narrative of an inevitable civilizational divide. And he emphasized the need to support democratic reforms in the Muslim world. He reiterated the right of Palestinians to a dignified living, promised to leave "Iraq to Iraqis," and sought to prioritize diplomacy over war in places like Afghanistan, Pakistan, and Iran.
A year and half later Obama's message would be tested by the Arab Spring. As Muslim communities across the Arab world rose up against autocratic rule demanding freedom and democracy, the Obama White House struggled to support the people. The optimism that followed his Cairo speech had fizzled.
The pledge to establish a "new beginning" was neglected during Obama's presidency and then destroyed by President Trump's divisive policies. Since his inauguration, Trump has taken a wrecking ball to America's relationship with Muslims at home and around the world. He claimed that "Islam hates us," and on his first day in office fulfilled his campaign promise to ban visitors from several Muslim-majority countries. On election day this year, he tweeted warning that his rival, Joe Biden, will increase "refugees from terrorist nations." President Trump's one serious claim of progress toward Middle East peace, the Abraham Accords, was viewed by many as little more than a last-ditch effort to deliver a foreign policy victory for Trump in time for his reelection bid. The Accords willfully left out the Palestinians, the most crucial stakeholders in the conflict, leaving a hollow agreement with few guarantees for a lasting peace.
More than a decade after the Cairo speech, the divide between East and West seems to have only deepened. Muslims feel the world is at war with them – fueled not only by American military actions but by the continued persecution of Muslims in Burma, Kashmir, China and elsewhere. There is a sense that Islam's most revered symbols are under attack, and that Muslim identity is suspect in the eyes of many in the West.
However, the picture is not entirely dark. As the Trump era comes to a close, there is an opportunity for President-elect Biden to pick up where Obama left off in 2009: a chance to reset the partnership between America and the Muslim world. This opportunity passes straight through Istanbul. If in 2009 Egypt represented "the heart of the Arab world", to reset ties with the Muslim world today, Biden will need Turkey.
The centrality of Turkey to the Muslim world and The East today is undisputed. Tens of thousands of Muslim dissidents and human rights defenders from Saudi Arabia, UAE, Egypt, Syria, Iraq, and Libya have taken refuge in Turkey. Istanbul has become a hub of diaspora intellectual activism. Because of a leadership vacuum in the Muslim world, Turkey continues to emerge as the champion of Muslims under persecution, and that role resonates with Muslims around the world.
Turkey took the lead in launching the Alliance of Civilizations in 2005 to combat extremism and broker deeper understanding between Muslim societies and the West, this project now comprises 146 members including member states and international organizations. The pluralistic Islam practiced in Turkey today is more representative of Muslim communities around the world and starkly different from the Wahhabi-influenced regimes of the Arabian Gulf, with whom Trump became very friendly during his tenure.
Turkey is also a critical NATO ally, with the second largest military contribution. Trump's continual attacks on NATO have challenged and weakened the world's strongest military alliance. Biden will need Turkey's assistance to strengthen NATO to meet new regional challenges, especially with Russia, as well.
Although Turkey's human rights record is not perfect and its democracy has been tested since the failed military coup of 2016, the government has shown commitment to democratic principles, and its institutions and civil society continue to be lightyears ahead of Egypt, Saudi Arabia and elsewhere in the Middle Eastern.
Turkey today can be the bridge between the West and the Muslim World, mending the deepened rift and launching that new beginning promised by Obama eleven years ago. When Biden used the word inshallah, which means "God-willing" in Arabic, during a presidential debate, Muslims in America and abroad took note. Muslim American turnout in critical battleground states like Michigan was decisive in his favor. Biden should capitalize on the momentum of his gesture to re-engage with the Muslim world and repair America's image around the world. The destination of his first foreign trip could even be to Istanbul, to listen and to signal change. It would represent the metaphoric start of a new chapter.
Covid-19 Vaccine: A Mutual Partnership between Morocco and China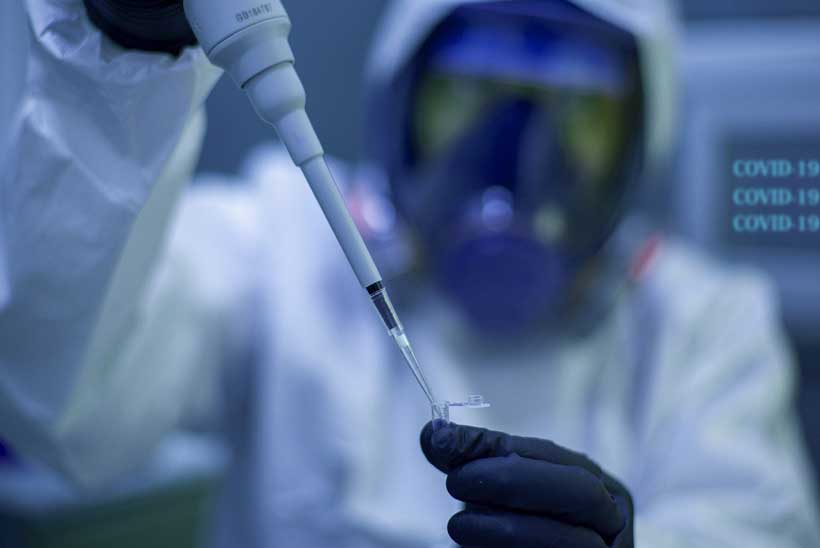 Since the establishment of diplomatic relations between China and the Kingdom of Morocco (1958), a strong and rapid strategic development of mutual ties categorized contemporary collaboration.
On August 31th 2020, King Mohammed VI held telephone talks with Xi Jinping, President of the People's Republic of China, which falls within the framework of the existing friendship between the two countries, which was strengthened through the signing of the Joint Declaration on the Establishment of the People's Republic of China. A strategic partnership was signed by the King and Chinese President during the royal visit to Beijing in May 2016.
The phone talks between King Mohammed VI and the President of the People's Republic of China touched on the development of bilateral relations in all fields, especially political dialogue, economic cooperation, and cultural and humanitarian exchanges. King Mohammed VI and President Xi Jinping also discussed the partnership between the two countries in combating "Covid-19".
According to Moroccan Newsmedia, Minister of Health Khalid Ait Taleb is expressed his satisfaction with the signing up of a cooperation agreement between Morocco and China National Biotec Group Limited (CNBG) on the COVID-19 vaccine trials. This shared Moroccan-Chinese collaboration will allow the Kingdom of Morocco to be among the prior served in terms of the vaccine against the COVID-19 pandemic. Also, he added, under his Majesty, The Kingdom of Morocco would be able to take part in creating vaccines in sense of the exchange of Chinese expertise. Though, to strengthen the Sino-Morocco strategic partnership, to boost both countries' international solidarity and promote health cooperation.
The issue of discovering an anti-"Covid-19" vaccine still raises several controversies, and altercations especially since the kingdom of Morocco issued its participation in the clinical trials of the Chinese vaccine, but without giving any details about how these trials were conducted, or, knowing its initial outcomes.
Accordingly, despite those who attempt to question it, China's vaccines constitute a trendy choice because they are affordable and can be distributed in a substantial and more successful capacity. Yet, several states which face similar economic issues, people, and ambiance-based impediments are likely to see China's vaccines as the obvious choice. That does not mean it will be the sole state they do trade with, as several of the states have more than one trade partner.
Though, Chinese vaccines have a competitive price and making capacity, allowing developing countries like Morocco a way out of the pandemic as fast as possible. Unlike European companies, is not only about business; China has also agreed to give billions of vaccines.
China has timely released the latest vaccines information, China's vaccines are gaining international steam and a growing number of states are following up to obtain them. Whilst the achievements of Moderna and Pzifer are widely lauded, in the end, these companies only complete a part of the jigsaw in ending the COVID-19 crisis. Not everyone has the privilege or infrastructure to buy them. Therefore, the accomplishment of SinoVac, CanSino, and SinoPharm are set to play a significant role in making a difference for billions of people around the world.
According to Jamal Eddine Bouzidi, a doctor specializing in chest diseases, allergies, and immunology, president of the Moroccan Association for Fighting Tuberculosis and Respiratory Diseases, pointed out: "They say that the Chinese vaccine is purely safe, but to make sure of that." You must wait for a long time because there are side effects that may appear after a period of up to two years or after months at least. Therefore, we might say that it is 100% safe. "
He added, "All vaccines that are produced around the globe go through many phases in the laboratory, then they are analyzed and checked on mammals and followed by humans. And when tested on humans, they also go through three stages; and during each stage, the number" of people subject to testing, so that the effects are discovered. Side effects of the vaccine and its effectiveness. "
Under such circumstances, The Moroccan minister noted that the vaccine, according to the statements of Chinese officials, is successful at a rate of between 97 and 98 percent, and is given in two doses with a difference of 14 days, and the antibodies are manufactured within a month and can sustain in the blood to defend the body for two years. "The vaccine experiments will originally involve volunteers as of next week," the official said.
Ait Taleb highlighted that the agreements reached will allow Morocco to have its vaccine as soon as possible with the help of our Chinese health expertise. The signing of the agreements will allow Morocco to launch its first experience of clinical trials.
Meanwhile, Al-Bouzidi considered that what is being said is the "only guess", indicating that the near-term side effects of this vaccine are high temperature, a little fatigue, slight pain at the injection site, and some tremors. The long-term symptoms are not yet known.
As acknowledged by Chinese officials, "Jun Mao" said the signing of the agreements paves the "excellence of strategic relations between China and Morocco in terms of cooperation against COVID-19, which is entering a new phase." The Chinese diplomat Mao reaffirmed that Rabat and Beijing's commitment to deepening their cooperation through the clinical trials. He said he hopes the newly-signed agreement will yield "decent results" as soon as possible for the peoples of the two countries.
In conclusion, China has big expectations for the Kingdom of Morocco as the latter has an extreme pond of resources to spur its anticipated vision and China's economic growth. As a superpower, China's motive in partnership with Africa through the creation of more legality and impartial world order places the East Asian giant is a powerful stand to provide more substantial aid to Africa under win-win cooperation.
The Muslim world's changing dynamics: Pakistan struggles to retain its footing
Increasing strains between Pakistan and its traditional Arab allies, Saudi Arabia, and the United Arab Emirates, is about more than Gulf states opportunistically targeting India's far more lucrative market.
At the heart of the tensions, that potentially complicate Pakistan's economic recovery, is also India's ability to enhance Gulf states' capacity to hedge their bets amid uncertainty about the continued US commitment to regional security.
India is a key member of the Quad that also includes the United States, Australia and Japan and could play a role in a future more multilateral regional security architecture in the Gulf.
Designed as the backbone of an Indo-Pacific strategy intended to counter China across a swath of maritime Asia, Gulf states are unlikely to pick sides but remain keen on ensuring that they maintain close ties with both sides of the widening divide.
The mounting strains with Pakistan are also the latest iteration of a global battle for Muslim religious soft power that pits Saudi Arabia and the UAE against Turkey, Iran, and Asian players like Indonesia's Nahdlatul Ulama, the world's largest Islamic movement.
A combination of geo- and domestic politics is complicating efforts by major Muslim-majority states in Asia to walk a middle line. Pakistan, home to the world's largest Shiite Muslim minority, has reached out to Turkey while seeking to balance relations with its neighbour, Iran.
The pressure on Pakistan is multi-fold.
Pakistani Prime Minister Imran Khan charged recently that the United States and one other unidentified country were pressing him to establish diplomatic relations with Israel.
Pakistani and Israeli media named Saudi Arabia as the unidentified country. Representing the world's second most populous Muslim nation, Pakistani recognition, following in the footsteps of the UAE and Bahrain, would be significant.
Pakistan twice in the last year signalled a widening rift with the kingdom.
Mr. Khan had planned to participate a year ago in an Islamic summit hosted by Malaysia and attended by Saudi Arabia's detractors, Turkey, Iran and Qatar, but not the kingdom and a majority of Muslim states. The Pakistani prime minister cancelled his participation at the last moment under Saudi pressure.
More recently, Pakistan again challenged Saudi leadership of the Muslim world when Foreign Minister Shah Mahmood Qureshi complained about lack of support of the Saudi-dominated Organization of Islamic Cooperation (OIC) for Pakistan in its conflict with India over Kashmir. The OIC groups the world's 57 Muslim-majority nations. Mr. Qureshi suggested that his country would seek to rally support beyond the realm of the kingdom.
Turkish President Recep Tayyip Erdogan, on a visit to Pakistan earlier this year, made a point of repeatedly reiterating his country's support for Pakistan in the Kashmir dispute.
By openly challenging the kingdom, Mr. Qureshi was hitting Saudi Arabia where it hurts most as it seeks to repair its image tarnished by allegations of abuse of human rights, manoeuvres to get off on the right foot with incoming US President-elect Joe Biden's administration, and fends off challenges to its leadership of the Muslim world.
Pakistan has not helped itself by recently failing to ensure that it would be removed from the grey list of the Financial Action Task Force, an international anti-money laundering and terrorism finance watchdog, despite progress in the country's legal infrastructure and enforcement.
Grey listing causes reputational damage and makes foreign investors and international banks more cautious in their dealings with countries that have not been granted a clean bill of health.
Responding to Mr. Qureshi's challenge, Saudi Arabia demanded that Pakistan repay a US$1 billion loan extended to help the South Asian nation ease its financial crisis. The kingdom has also dragged its feet on renewing a US$3.2 billion oil credit facility that expired in May.
In what Pakistan will interpret as UAE support for Saudi Arabia, the Emirates last week included Pakistan on its version of US President Donald J. Trump's Muslim travel ban.
Inclusion on the list of 13 Muslim countries whose nationals will no longer be issued visas for travel to the UAE increases pressure on Pakistan, which relies heavily on exporting labour to generate remittances and alleviate unemployment.
Some Pakistanis fear that a potential improvement in Saudi-Turkish relations could see their country fall through geopolitical cracks.
In the first face-to-face meeting between senior Saudi and Turkish officials since the October 2018 killing of journalist Jamal Khashoggi in the kingdom's consulate in Istanbul, the two countries' foreign ministers, Prince Faisal bin Farhan and Mevlut Cavusoglu, held bilateral talks this weekend, on the sidelines of an OIC conference in the African state of Niger.
"A strong Turkey-Saudi partnership benefits not only our countries but the whole region," Mr. Cavusoglu tweeted after the meeting.
The meeting came days after Saudi King Salman telephoned Mr. Erdogan on the eve of a virtual summit hosted by the kingdom of the Group of 20 (G20) that brings together the world's largest economies.
"The Muslim world is changing and alliances are shifting and entering new, unchartered territories," said analyst Sahar Khan.
Added Imtiaz Ali, another analyst: "In the short term, Riyadh will continue exploiting Islamabad's economic vulnerabilities… But in the longer term, Riyadh cannot ignore the rise of India in the region, and the two countries may become close allies – something that will mostly likely increase the strain on Pakistan-Saudi relations."