Khashoggi crisis highlights why investment in Asia is more productive than in the Middle East
Growing Western political and corporate reluctance to be associated with Saudi Arabia in the wake of the suspected killing of journalist Jamal Khashoggi spotlights fundamentally different investment strategies and environments in the bulk of Asia and the oil-rich Gulf states, the continent's most western flank.
The Khashoggi crisis highlighted the fact that much of investment in the Gulf, irrespective of whether it is domestic, Western or Chinese, comes from financial, technology and other service industries, the arms industry or Gulf governments. It is focused on services, infrastructure or enhancing the state's capacities rather than on manufacturing, industrial development, and the nurturing of an independent private sector.
The crisis has put on display the risks Gulf governments run by adopting policies that significantly tarnish their international reputations. Technology, media, financial and other services industries as well as various European ministers and the US Treasury Secretary have cancelled, in the wake of Mr. Khashoggi's disappearance and likely killing while visiting the Saudi consulate in Istanbul, their participation in Davos in the Desert, a high-profile investors' conference in Riyadh later this month.
By contrast, the military industry, with US President Donald J. Trump's encouragement, has proven so far less worried about reputational damage.
Sponsored by Saudi Crown Prince Mohammed bin Salman, who is suspected of being responsible for Mr. Khashoggi's likely murder, the conference was intended to attract investment in his Vision 2030 plan to reform and diversify the Saudi economy.
In highlighting differences in investment strategies in the Middle East and the rest of Asia, the fallout of Mr. Khashoggi's disappearance goes beyond the parameters of a single incident. It suggests that foreign investment must be embedded in broader social and economic policies as well as an environment that promises stability to ensure that it is productive, contributes to sustainable growth, and benefits broad segments of the population.
In contrast to the Gulf where, with the exception of state-run airlines and DP World, Dubai's global port operator, the bulk of investment is portfolios managed by sovereign wealth funds, trophies or investment designed to enhance a country's international prestige and soft power, major Asian nations like China and India have used investment to lift hundreds of millions of people out of poverty, foster a substantial middle class, and create an industrial base.
To be sure, with small populations, Gulf states are more likely to ensure sustainability in services and oil and gas derivatives rather than in manufacturing and industry. Nonetheless, that too requires enabling policies and an education system that encourages critical thinking and the freedom to question, allow one's mind to roam without fear of repercussion, and grants free, unfettered access to information – categories that are becoming increasingly rare in a part of the world in which freedoms are severely curtailed.
China's US$1 trillion, infrastructure-driven Belt and Road initiative may be the Asian exception that would come closest to some of the Gulf's soft power investments. Yet, even so, the Belt and Road initiative, designed to alleviate domestic over capacity by state-owned companies that are not beholden to shareholders' short term demands and/or geo-political gain, contributes to productive economic growth in the People's Republic itself.
Asian nations, moreover, have been able to manage investors' expectations in an environment of relative political stability. By contrast, Saudi Arabia damaged confidence in its ability to reform and diversify its oil-based economy when after repeated delays it suspended indefinitely plans to list five percent of its national oil company, Saudi Arabian Oil Company or Aramco, in what would have been the world's largest ever initial public offering.
The Khashoggi crisis and the Aramco delay followed a series of political initiatives for which there was little equivalent in the rest of Asia. These included the Saudi-United Arab Emirates military campaign in Yemen causing the world's worst post-World War Two humanitarian crisis; the 16-month-old diplomatic and economic embargo of Qatar by Saudi Arabia, the UAE, Bahrain and Egypt; the detention and failed effort to force Lebanese Prime Minister Saad Hariri to resign; and the diplomatic Saudi spat with Canada in response to a tweet criticizing the kingdom's human rights record. As a result, foreign direct investment in Saudi Arabia last year plunged to a 14-year low.
All of this is not to say that the rest of Asia does not have its own questionable policies such as Chinese claims in the South China Sea or the Pakistani-Indian feud, and questionable business practices such as China's alleged industrial espionage. However, with the exception of China's massive repression of Turkic Muslims in its north-western province of Xinjiang, none of these are likely to fundamentally undermine investor confidence, derail existing social and economic polices that have produced results or produce situations in which avoidance of reputational damage becomes a priority.
At the bottom line, China is no less autocratic than the Gulf states, while Hindu nationalism in India fits a global trend towards populism and illiberal democracy. Nevertheless, what differentiates much of Asia from the Gulf and accounts for its economic success are policies that ensure a relatively stable environment and are focused on social and economic enhancement rather than primarily on regime survival. That may be the lesson for Gulf rulers.
A version of this story was first published by Syndication Bureau
Azerbaijan: Just-in-time support for the economy
Over the last two decades, oil has been the defining factor for Azerbaijan; not only for its economic growth but also for its development. During the first ten years of the millennium, Azerbaijan experienced an explosion in wealth. As oil GDP, comprising half of the sectoral share of the economy, grew by an average of 21 percent per year, fueled by global upsurge of oil prices and increased production. Total GDP grew more than tenfold: from US$6 bn to US$66 bn.  This was accompanied by rapid decline in poverty, from 49.6% to 7.6%, increase in real wages, and middle-class growth.
However, after the decline in global oil prices in 2014, nearly by half, the reduction of oil revenue caused a domino effect in the economy. The double devaluation of the Azerbaijani manat in 2015 erased half of the manat's value against US dollar. and subsequent fiscal adjustment together with ongoing banking sector distress led to a 3.8% contraction in GDP (2016). This was accompanied with the rising of traditionally low levels of government debt (from 8.5% in 2014 to 22% in early 2018) primarily due to devaluation of manat.
On December sixth, 2016, Azerbaijani President Ilham Aliyev has signed a decree approving the "Strategic roadmaps for the national economy and main economic sectors." The decree for reforms spanned across 11 sectors, from tourism to agriculture, and aimed to decrease the over-reliance to the oil and gas sector.
Azerbaijan – World Bank Partnership
Under very tight deadlines, Azerbaijani ministry of finance started working on a roadmap, that would reform the economy which had been impaired by a number of negative shocks such as lower oil prices, weak regional growth, currency devaluations in Azerbaijan's main trading partners, and a contraction in hydrocarbon production. As a long-term partner of the World Bank Group (WBG), they reached out for support in developing a public finance strategy for the medium term at the beginning of 2016. To be able to broach such a broad project, different teams within WBG worked together closely to provide just-in-time support and to cover various facets of the macro-fiscal framework. Government Debt and Risk Management (GDRM) Program, a World Bank Treasury initiative targeting middle income countries funded by countries funded by the Swiss State Secretariat for Economic Affairs (SECO) worked on the debt management portion of the issue. The Macroeconomics, Trade and Investment Global Practice advised on macroeconomic and fiscal framework and debt sustainability analysis.
Providing a macro-fiscal outlook, analyzing debt sustainability and proposing debt management reforms
The ministry of finance and WBG joint teams had a thorough review of the macro-fiscal and borrowing conditions and honed in three interlinked issues:
The need for sustainable financing: While the level of direct debt was expected to remain modest, the sharp increase in the issuance of public guarantees would lead the public and publicly-guaranteed (PPG) debt trajectory to be higher in the next five years.
Fiscal Rules: Azerbaijan was exploring fiscal rules involving the use of the country's oil assets, based on recommendations from the IMF.
The country was facing high exchange-rate and interest-rate risks, due to 98% of the central government debt being in foreign currency and two thirds in variable interest rates.
With that in mind, the teams tested different borrowing strategies to cover the 2017-2021 period under baseline and different shock scenarios, analyzing debt sustainability, and the composition of the public debt portfolio weighing it against the national risk tolerance. They also recommended several measures to better enable the debt management operations: revising and submitting the Debt Management Law to parliament; improving the reporting system; improving the coordination between the ministry of finance; the central bank and the Sovereign Oil Fund; developing a credit risk assessment capacity in the ministry and improving the IT system, and eventually looking at developing a domestic debt market.
Azerbaijan develops the public finance strategy
In December 2017 Azerbaijan ministry of finance shared the debt management strategy, with the President's office. The proposed strategy comprised a macroeconomic policy framework, a borrowing plan, and associated institutional and legal reforms. In August 2018, President Aliyev enacted and published the "Medium to long term debt management strategy for Azerbaijan Republic's public debt". The strategy outlines the main directions of the government borrowing during 2018-2025 based on sound analysis. It puts a limit of 30% of GDP for the public debt in the medium term, with a moderation to 20% of GDP by 2025. The authorities also envisage gradual rise in domestic debt, to develop the local currency government bond market. To reflect the changing macroeconomic outlook and financial conditions, the strategy document will be updated every two years.
"As World Bank, our mission is ending extreme poverty and building shared prosperity," said Elena Bondarenko, the Macroeconomics and Fiscal Management team member. "It is our privilege to provide just-in-time support to our member countries when they most need it. Especially if we can help build resilience to the economy before further shocks cause major damage.". "The work doesn't stop here," said GDRM Program Task Team Leader Cigdem Aslan. "The GDRM Program will continue its support through the implementation phase of the recommendation and help build capacity for the development of the domestic market for government securities."
Knowledge economy and Human Capital: What is the impact of social investment paradigm on employment?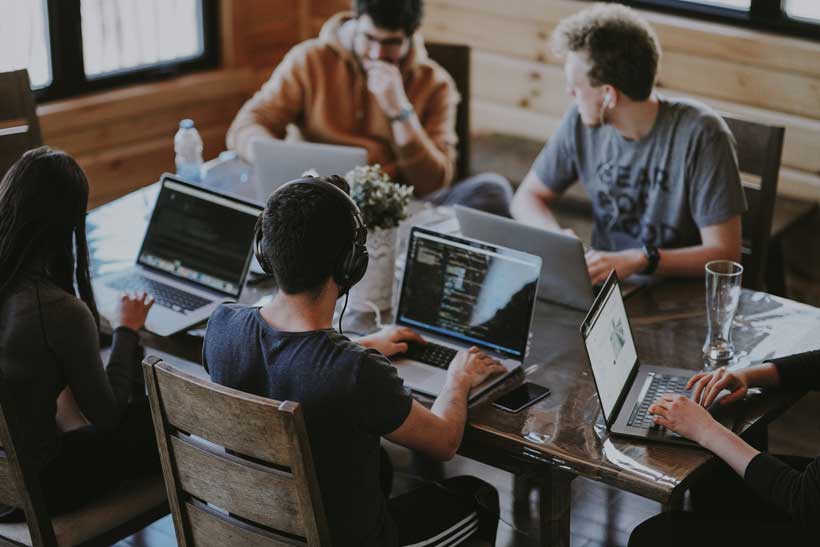 Social policy advocates claim the development of the European welfare state model on three phases as follows: traditional welfare state until 1970s; neo-liberal welfare state until the mid-1990s and finally social investment state model afterwards of the mid-1990s.  At the first time, on the European Union level, to bring the social investment policy to the political agendas after the 1990s economic hardship, the European Council adopted the Lisbon Strategy in 2000. In fact, the Lisbon Strategy was successful with respect to the employment. In the latter, the social investment state paradigm has fostered once more in the Europe with the "Social Investment Package: Towards Social Investment for Growth and Cohesion" in 2013 by the European Commission that targeted to "prepare" individuals, families and societies for the competitive knowledge economy by investing in human capital from an early childhood together with increase female participation in the workforce.
Generally, social investment idea emerged as a link between social insurance and activation in employment policies and upgrading human capital. Hemerijck (2014) defined the concept of the social investment state to facilitate the "flow" of labour market transitions, raising the quality of human capital "stock" and upkeeping strong minimum income guarantee as social protection and economic stabilization "buffers". The underlying idea of the social investment strategy has been argued to modernize the traditional welfare states and guarantee their sustainability in line with the response to the "new social risks" such as skill erosion, flexible market, insufficient social insurance and job insecurity.
Economic aim of social investment paradigm is divided into two types by Ahn& Kim (2014),in the following way:The social democratic approach based on the example of the Nordic countries and the liberal approach of the Anglo-American countries. To make the distinguish more clear, the social democratic approach aims to increase the employment for all working classes and strength human capital. On the other hand, liberal approach applies selective strategy which is more workfare policy oriented and covers vulnerable class. In this regard, cross country analyses show that the Scandinavian countries have been the forerunners of social investment and perform the childcare and vulnerable group targeted policies at their best.
Studies have viewed the social investment state approach as a new form of the welfare state and reshaped social policy objectives that addressed to promote labour market participation for a sustainable employment rather than simply to fight against unemployment. Since the beginning, the social investment strategy directs to protect individuals from social and economic threats by investing in human capital through labour market trainings, female (family – career) and child care policies, provision of universal access to education from the childhood. On doing so, the social investment as a long term strategy aims to reduce the risk of future neediness in contrast to the traditional benefit oriented welfare state that focuses on short term mitigation of risks. Or to put it differently, the social investment "prepares" children and families against to economic and social challenges rather than "repair" their positions in such problems later. In short, social investment policies are characterized as a predictor rather than a recoverer. Mainstream social investment argument is that redesigned welfare state model more focuses on work and care reconciliation policy as strengthening parental employment in the labour market is an important factor to exit poverty and support families especially mothers. On the other hand, human capital measures such as education and trainings improve life course employability, particularly for market outsiders as well as human investment guarantees better job security in today`s more flexible job market.
In reality, an economic development and employment is friendly to each other. Thus, income comes from the market through employment as a paid employment is foundation of household welfare. Likewise, a welfare is purchased in the markets. Arguably, unemployment leads to the poverty and social exclusion in the societies. Hereby, work based policy regarded as a sustainable anti-poverty strategy. The welfare states in order to guarantee households` net income and well-being in the post industrialized labour market have turned to invest in preventive measures such as human capital. The human capital (cognitive development and educational attainments) is a must for the dynamic and competitive knowledge economy. Educational expenditures yield on a dividend because they may/make citizens more productive but we need to push the logic much further (Andersen, 2002). In fact, social investment state by being more female and child care policy oriented predicts an importance of the education for a well-being of society and more developed economy in the future. Thus, employment policies need to link with family policies to be more effective in response to the unemployment, poverty and social exclusion. Social investment state as a new shape of the active employment policies invests in education particularly of women and children to prevent unemployment and poverty from the beginning. One hand, addresses to the ageing problem of European societies social investment strategies aim to mobilize motherhood with an employment. On the other hand, by promoting family polices, social investment strategy directs to reduce child poverty and safeguard child welfare in the line with better social and economic conditions of childhood.
What is certain that, social investment state implies human capital strategy. To increase an employment and long term productivity of individuals, social investment policies interchanged with the provision of social insurance. In other words, the social service policies took over the place of the cash benefit oriented policies. It is probably fair to say, the human capital strategies link social investment policies to employment outcomes. Simply, to see the correlation between the social investment paradigm and employment, human capital policy measures (education and trainings) are needed to be checked as a direct labour market value.  Since they are the most effective activation measures in skill investment to respond to the knowledge economy, more educated and skilled manpower boosts the labour supply in turn results income equality which is a traditional goal of the social democracy.  In this context, social investment state is addressed to reach high quality employment by its human investment orientation. As Andersen, (2002) argues, "We no longer live in a world in which low-skilled workers can support the entire family. The basic requisite for a good life is increasingly strong cognitive skills and professional qualifications".
The Trade Deal and Canada: What Do the People Think and How is Business Affected?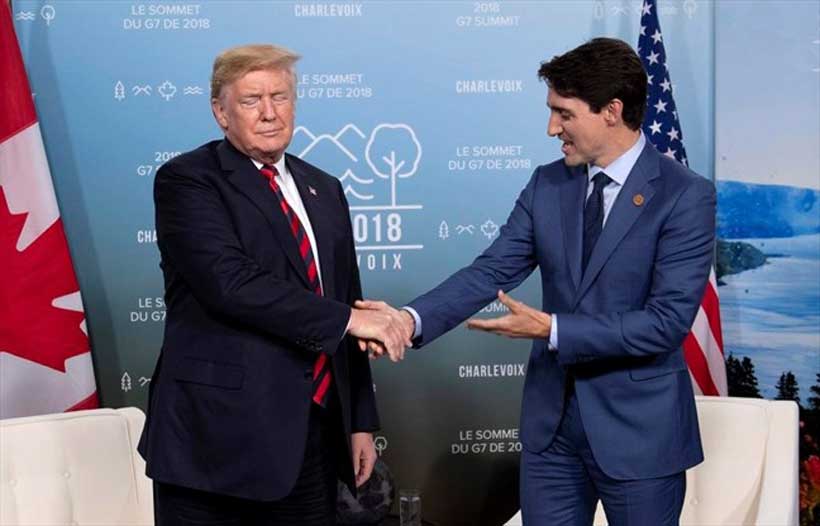 The failure of NAFTA was a major campaign feature of Republican presidential hopeful Donald Trump heading into the 2016 elections. Trump pushed the narrative that NAFTA was a bad trade deal for the United States, and one which only benefited Canada and Mexico. He abruptly went to work with government officials to renegotiate the terms of trade with both Canada and Mexico, allowing the US an opportunity to rebalance its unequitable terms of trade.
By September 2018, representatives from Canada, Mexico, and the United States hammered out a deal which effectively renegotiated the terms of NAFTA to be more favorable to the US, with agreements being reached with all parties. The North American Free Trade Agreement negotiations were part and parcel of Trump's campaign promises.
A big part of the reason why Trump pushed for a deal before the midterms in November was to give his base red meat to feast on and to re-energize Republicans ahead of crucial races. Before the new trade agreement can be ratified as law, congressional approval is needed. The terms of the trading agreement will be signed by the end of November 2018, by Mexican, Canadian, and US trade representatives.
The Mexican delegation would like to have the deal done and dusted before the incumbent president is replaced by his successor on December 1, 2018. Important terms of trade have been incorporated in the newly formed legislation, notably information regarding automobile tariffs, limitations on online shopping activity that is tax-free, conflict resolution between Mexico, the US, and Canada, and dairy imports.
Heading into October, Canadian Prime Minister Trudeau intimated that the deal was good for Canada. Back in the US however it remains unknown whether Congress will fall into line and support the re-negotiated deal. Lawmakers routinely spar with the president on all aspects of foreign policy, trade, immigration, law and order, et cetera, and the current trade agreements with Mexico and the US are likely to evoke serious opposition from Democrats.
It is expected that Congress will vote on the trade deal in 2019, but nothing will happen until the substance of the trade deal has closely been scrutinized. Democrats will be carefully eyeing the new trade deals vis-a-vis environmental protection and preservation initiatives, labor legislation, and equitable terms of trade. Back in the US, there is tremendous anxiety about the impact that the new trade deal will have on the automobile industry, and whether the renegotiated deal will make things easier or more difficult for US companies.
Congressional Approval Needed to Ratify Trade Deal into Law
The US dairy market expects to benefit from a higher level than the current 3.25% market share which was negotiated through the Obama administration under the TPP. Now, the Canadian dairy market will be allowing greater US exports in, benefiting US farmers, and potentially putting Canadian dairy farmers on the defensive. The Canadians gained from the deal, by way of dispute settlement language, which allows international panel of judges to evaluate the impact of duties on the terms of trade.
Trump has been eager to limit the harm done to US automobile manufacturers and farmers through high tariffs and customs imposed on US exports to Canada and Mexico. The Canadians now have an accommodation in the terms of trade whereby Canada may agree to put limits on its automobile exports at levels higher than the current quota south of the border.
These negotiations were being conducted throughout 2017 and 2018, with Mexicans, Canadians, and Americans quibbling over details. Ultimately, all three countries worked feverishly to conclude trade deals with the United States. It is unlikely that the current trade deal with Canada will pass if the house cedes over to the other side. Dems are vociferously against most every policy proposal made by Trump, and it remains to be seen whether any negotiated deal will pass into law in 2019.
Small and Medium Businesses Already Taking Note
Despite the need for Congressional approval, SMEs across the US and Canada are already positioning themselves for the effects of this type of trade deal. Clearly the dairy industry and automobile industry are going to be affected the most, but multiple other peripheral industries will feel the consequences. NAFTA gives way to the USMCA – an acronym for United States Mexico Canada Agreement.
It's not only Congress that needs to approve the deal – it's the Mexican and Canadian legislatures too. North America – the US and Canada will benefit immensely from the deal if it goes into effect, given that truck parts and vehicles will qualify for 0% tariffs if three quarters of the components are made in Canada, the US, or Mexico. This is a 12.5% higher threshold than the current 62.5%.
The minimum wage required for vehicle and truck manufacturers is $16 per hour, which is approximately triple the wage earned by Mexican automobile workers. By 2020, 30% of all work on vehicles must be conducted by workers earning that wage. By 2023, 40% of all work on vehicles must be completed by workers earning that wage.
Of course, not everybody is happy about these wage requirements, particularly the parts and service industries which may be forced out of business if they're required to make such high wage payments for these types of services. This may result in the US and Canada having to import their vehicles from elsewhere at a lower cost to keep things affordable.
How Will Monetary Inflows Be Impacted in Canada?
The fundamentals of economics state that when the cost of goods and services increases, demand for those goods and services tends to decrease, ceteris paribus. In this newly negotiated agreement – USMCA– it is likely that the impact of the trade deal will be felt by all parties. The Canadian market will have to yield to a greater number of US products and services, notably dairy and automobile exports, which will cut into the existing market share held by Canadian companies.
In terms of monetary inflows, it may well occur that lower demand for CAD may result. This will place a burden on the Canadian economy, notably the manufacturing sector and its attendant small and medium enterprises. By mandating Canada to allow a greater percentage of US products and services into their country, Canadian enterprises invariably are required to yield their own production capacity.
This may result in layoffs, lower wages, and smaller market share. Canada's money inflow will ultimately be affected by any new trade deal, given that it substantially alters the status quo of receipts and payments. There may be a rush for USD in the run up to any potential congressional vote, with Canadian SMEs fearing that a weakening of the CAD may lead to even higher prices for goods and services in Canada.