Energy efficiency is the cornerstone for building a secure and sustainable energy system
A global effort to deploy the right energy efficiency policies could, on its own, see greenhouse gas emissions peak quickly and then fall even as the global economy doubles between now and 2040, according to the IEA's latest analysis on energy efficiency.
Energy Efficiency 2018 examines the opportunities for improving global energy efficiency to 2040, and finds that efficiency gains alone could allow the world to extract twice as much economic value from the energy it uses compared to today. Doing so would reduce energy bills for consumers by more than $500 billion dollars per year, lower energy imports and cut air pollution in cities – a key issue for many countries.
The report sets out a vision for 2040 with 60% more building space and 20% more people, and double global GDP, while using only marginally more energy than today and cutting greenhouse gas emissions by 12%. Delivering this vision requires an immediate step up in policy action. For example, countries would need to continue to push up the efficiency of both cars and trucks, building on the progress made in recent years.
Another priority is the efficiency of air conditioners, as highlighted in the IEA's recent report The Future of Cooling. This demonstrated that air conditioners could be twice as efficient as they are today with the right policies in place. Global investment in energy efficiency will need to rise significantly, but this investment will pay back threefold through energy savings alone.
This new analysis comes in the wake of the new report by the Intergovernmental Panel on Climate Change (IPCC) that reminds us that global greenhouse gas emissions need to peak quickly and then decline for the world to meet its commitments under the Paris Agreement. Energy efficiency and bioenergy – two areas where the IEA has been shining a light recently – are both critical to this effort.
Energy Efficiency 2018 outlines a global strategy focused on what governments can do to capture the economic, social and environmental benefits of enhanced energy efficiency. IEA's global analysis of energy efficiency has identified the key actions that can deliver the most positive impact. This includes improving the efficiency of buildings and industry. It also highlights the importance of areas such as aviation and shipping, where energy efficiency is becoming increasingly important.
"While various countries are endowed with different energy resources – whether it's oil, gas, wind, solar or hydropower – every single country has energy efficiency potential," said Dr Fatih Birol, the IEA's Executive Director. "Efficiency can enable economic growth, reduce emissions and improve energy security. Our study shows that the right efficiency policies could alone enable the world to achieve more than 40% of the emissions cuts needed to reach its climate goals without requiring new technology. Thanks to the critical importance of energy efficiency in building a secure and sustainable future, the IEA considers it the 'first fuel' and facilitates the exchange of best practices among advanced and emerging economies."
Recent trends show that policy efforts have weakened in recent years. In other words, the improvements in energy efficiency that were seen in recent years are now slowing down as fewer new standards and policies were introduced in the past two years. This has contributed to the acceleration in energy demand growth that was observed in 2017.
This weakening of efficiency progress is concerning at a time when global energy demand is growing, especially as the new IEA analysis shows just how much potential gains remain. To answer this question, the report asks what would happen if all energy efficiency opportunities were taken up. All the opportunities identified are fully cost effective and use only technologies already available today.
The report introduces the IEA's Efficient World Strategy, which identifies where the efficiency opportunities exist and sets out the policies required to be put in place to capture them. It offers a blueprint to Governments to improve their economies and lower their emissions. It also maps out how to meet key elements of the UN's Sustainable Development Goals relating to energy.
"The IEA is working actively with Governments across the world to enact the right policies for enhancing energy efficiency," said Dr Birol. "We know there is an appetite for focused solutions, and this is what the Efficient World Strategy offers. We look forward to working with countries to deliver the benefits of energy efficiency, and we call on governments to prioritise the actions that can help them meet their energy and climate goals."
The global public overwhelmingly favours multilateral cooperation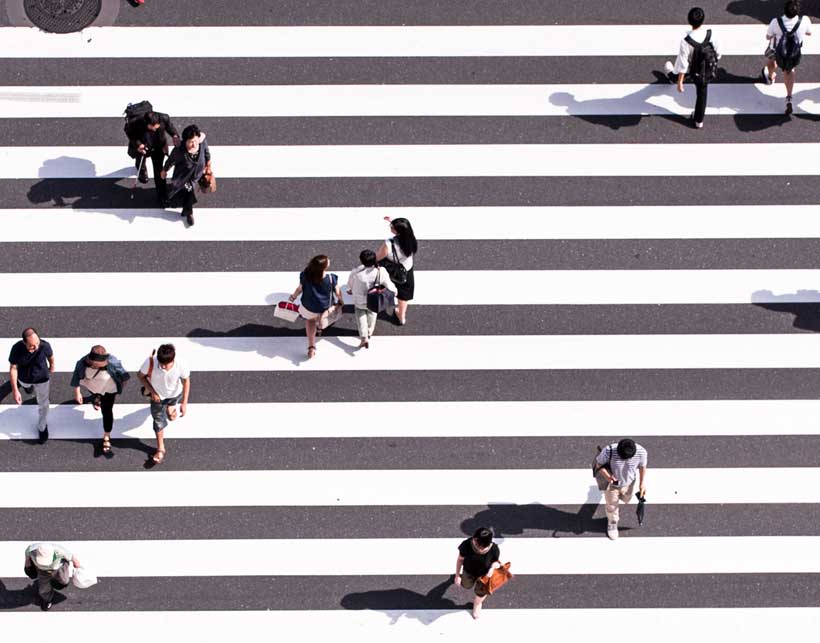 A global opinion poll published today by the World Economic Forum finds that a clear majority of people in all regions of the world say they believe cooperation between nations is either extremely or very important. It also finds that a large majority rejects the notion that national improvement is a zero-sum game, and that most people feel that immigrants are mostly good for their adopted country.
The research, covering a sample size of over 10,000 people from every region of the world, was commissioned ahead of next week's World Economic Forum Annual Meeting in Davos-Klosters, Switzerland. The findings can be viewed as an endorsement by the public of the key principles of the multilateral system. It also roundly debunks the negative notion of immigrants that has raced to the top of the news agenda across Europe, North America and elsewhere.
However, regional viewpoints differ. Asked how important it is that countries work together towards a common goal, a global average of 76% said they believe it is either extremely important or very important. These sentiments are felt most strongly in South Asia and sub-Saharan Africa, where 88% share the same view. At the other end of the scale, only 61% of Western Europeans and 70% of North Americans say they consider cooperation to be extremely or very important.
Asked whether their country has a responsibility to help other countries in the world, South Asians again registered the highest levels of concurrence, with 94% answering positively compared to a global average of 72%. Again, North Americans and Western Europeans were the least effusive, with only 61% and 63% respectively answering in the affirmative.
While a global majority of respondents – 57% – say they believe that immigrants are "mostly good" for their new country, only 40% of those living in Eastern Europe and Central Asia and 46% of respondents in Western Europe subscribe to the same opinion. Perhaps unsurprisingly given its history, North Americans trailed only South Asians in their approval of immigrants, with 66% saying they believe immigrants are mostly good.
The data, which came about as a result of a collaboration with Qualtrics, will be used in panel discussions and workshops at the Annual Meeting as a guide for participants as they explore how to build an architecture for global governance that is capable of fostering the international collaboration necessary to solve the world's most critical challenges.
One finding that will surely prove valuable to the discussions is the fact that, while most people still believe in the power of international cooperation, they share a much less positive view of their own country when it comes to social progress. This despondency at the lack of upward mobility is felt most acutely in Western Europe, where only 20% of respondents said they feel it is either extremely common or somewhat common for someone to be born poor and become rich through hard work. Respondents in the United States, where the ideal of the American Dream is deeply rooted in the national consciousness, were only a little more positive with 34% saying they believe the statement to be either extremely or very common.
"The combination of climate change, income inequality, technology and geopolitics pose an existential threat to humanity. What we see with this research is that, while the international community's capacity for concerted action appears constrained, the overwhelming desire of the global public is for leaders to find new ways to work together that will allow them to cooperate on these critical shared challenges we all face," said Klaus Schwab, Founder and Executive Chairman of the World Economic Forum.
"This is a bold reminder that listening is critical to leadership," said Bill McDermott, CEO of SAP. "If we just have the courage to ask, the people always know what problems need solving. I'm proud we will enter this annual meeting with such a compelling view of the human experience, unfiltered, from the people who are actually living it."
As well as providing insight into the global public's attitudes on opportunity and international relations, the survey also shines a light on other important matters of global importance in 2019. For example, on the subject of sustainability, 54% of respondents said they have either a "great deal" or "a lot" of trust in what climate scientists say. At the other end of the spectrum, the region in the world where most respondents have little or no trust in climate scientists is North America, with only 17% responding positively.
When it comes to the role of technology in society, the number of people that say they believe technology does more good than harm outnumber those who say they think it does more harm than good by a factor of nearly four to one. However, when asked whether they agree with the statement that technology companies are more interested in making the world a better place rather than simply making money, responses differed markedly between regions. The region of the world where respondents take the most positive view of technology is sub-Saharan Africa, where 66georg% of those surveyed agree that technology companies want to make the world a better place, followed by South Asia (64%) and East Asia and the Pacific (63%). This compares to only 39% of Western Europeans and 40% of North Americans and respondents from Eastern Europe and Central Asia.
Oil Market Report: A marathon, not a sprint
Last month, we asked if there was a floor under prices following the signing of a new Vienna Agreement that aims to re-balance the oil market. Following an initial burst of enthusiasm for the deal, scepticism set in, alongside worries about the global economic background. Prices fell by $10/bbl with Brent crude oil bottoming out on 24 December at just above $50/bbl. For the producers, this was unwelcome, but for consumers it provided a nice present for the holidays. In the US Gulf Coast, gasoline prices in early January averaged $1.89/gal versus the summer peak of $2.79/gal and in India, prices are about 14% below the early October peak. Recently, leading producers have restated their commitment to cut output and data show that words were transformed into actions. In December, OPEC production fell by almost 600 kb/d and Saudi Arabia has signalled that, for its part, further significant cutbacks will take place in January and beyond.
The Brent price has moved back above $60/bbl, so the answer to our question posed last month seems to be a qualified yes, at least for now. However, the journey to a balanced market will take time, and is more likely to be a marathon than a sprint. While Saudi Arabia is determined to protect its price aspirations by delivering substantial production cuts, there is less clarity with regard to its Russian partner. Data show that Russia increased crude oil production in December to a new record near 11.5 mb/d and it is unclear when it will cut and by how much. Other non-OPEC countries joining in the output deal saw higher output, including Mexico.
Elsewhere, there are signs that market re-balancing will be gradual. The trajectory of Iran's production and exports remains important. In December, total exports increased slightly to over 1.3 mb/d. With US waivers allowing Iran's major customers to buy higher volumes than was previously thought, more oil will remain in the market in the early part of 2019. Venezuela has seen the collapse of its oil industry slow during the second half of 2018 with production falling recently by about 10 kb/d each month rather than by the 40 kb/d we saw earlier in the year. The level of output in the world's biggest liquids producer, the United States, will once again be a major factor in 2019. We saw incredible and unexpected growth in total liquids production of 2.1 mb/d in 2018. For this year, we have left unchanged for now our forecast for growth of 1.3 mb/d. While the other two giants voluntarily cut output, the US, already the biggest liquids supplier, will reinforce its leadership as the world's number one crude producer. By the middle of the year, US crude output will probably be more than the capacity of either Saudi Arabia or Russia.
For oil demand, there is a mixed picture. Falling prices in 4Q18 helped consumers and there are signs that trade tensions might be easing. In many developing countries, lower international oil prices coincide with a weaker dollar as the likelihood of higher US interest rates fades for now. However, the mood music in the global economy is not very cheerful. Confidence is weakening in several major economies. In the short term, there is added uncertainty about oil demand due to the onset of the northern hemisphere winter season, with low temperatures seen in the past few days in many places. For now, we retain our view that demand growth in 2018 was 1.3 mb/d, and this year it will be slightly higher at 1.4 mb/d, mainly due to average prices being below year-ago levels.
In the meantime, refiners face a challenging year. Processing capacity will increase by 2.6 mb/d, the biggest growth for four decades, while margins are already pressured by low gasoline cracks due to oversupply and weak demand. The well-trailed changes to the International Maritime Organisation's marine fuel regulations due in 2020 are another big issue for some refiners as they seek to find outlets for unwanted high sulphur fuel oil. By the end of the year, all industry players, upstream and downstream, may feel as if they have run a marathon.
Macroeconomic Stability in Lao PDR Amidst Uncertainty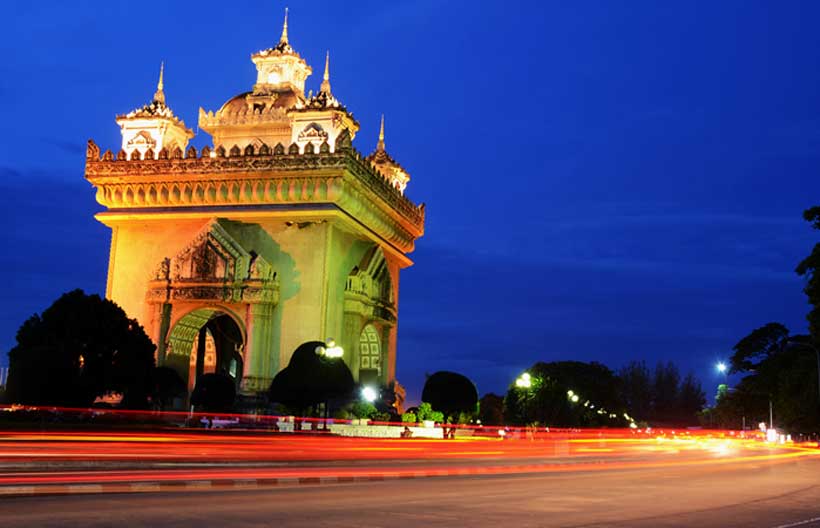 Economic growth in Lao PDR is estimated at 6.5 percent in 2018, down from 6.9 percent in 2017, in part due to the adverse impact of the recent widespread floods. The construction of infrastructure, export of electricity, and service sector have been the main drivers of growth in 2018. The medium-term economic outlook is favorable but subject to risks, including a volatile global economic environment, according to the latest edition of the World Bank's Lao Economic Monitor, released today.
"Economic growth remains robust in Lao PDR, and the government has made important inroads on the reform front, notably on revenue collection. The path of fiscal consolidation, despite the recent natural disasters, is welcome," said Nicola Pontara, World Bank Country Manager for Lao PDR. "Looking forward, Lao PDR should continue to invest in its human capital to boost productivity, which is key to support both long-term growth and further poverty reduction."
According to the report, the fiscal deficit is estimated to narrow from 5.3 percent of GDP in 2017 to 4.7 percent of GDP in 2018. The government is committed to reducing public debt, estimated at around 60 percent of GDP, by following a path of fiscal consolidation, with emphasis on raising revenue collection, tighter control of public spending, and better management of public debt. Inflation is estimated at around 2.1 percent in 2018 from an average of 0.8 percent in 2017 driven by both higher average domestic food and fuel prices and a depreciation of Lao Kip against major currencies.
The report includes a thematic section on human capital, which highlights the importance of investing in people. A child born today in Lao PDR is only 45 percent as productive as she could be if she enjoyed full education and healthcare. Stunting levels among Lao children are higher, and the probability of survival to age five is lower, than those of countries at similar income levels. Moreover, despite an average of actual 10.8 years accumulated in school by age 18, once adjusted for the quality of learning, children in Lao PDR only complete 6.4 years of schooling.
The report concludes that improving human development outcomes in health and education in Lao PDR requires a combination of systemic and sector-specific interventions. For instance, better and greater investments in mother and child health, as well as improved quality of education since early childhood are important interventions to increase the productivity and well-being of new generations. Combined with institutional reforms to improve service delivery mechanisms in health and education, these policies can support the country's long-term economic prospects.