Energy efficiency is the cornerstone for building a secure and sustainable energy system
A global effort to deploy the right energy efficiency policies could, on its own, see greenhouse gas emissions peak quickly and then fall even as the global economy doubles between now and 2040, according to the IEA's latest analysis on energy efficiency.
Energy Efficiency 2018 examines the opportunities for improving global energy efficiency to 2040, and finds that efficiency gains alone could allow the world to extract twice as much economic value from the energy it uses compared to today. Doing so would reduce energy bills for consumers by more than $500 billion dollars per year, lower energy imports and cut air pollution in cities – a key issue for many countries.
The report sets out a vision for 2040 with 60% more building space and 20% more people, and double global GDP, while using only marginally more energy than today and cutting greenhouse gas emissions by 12%. Delivering this vision requires an immediate step up in policy action. For example, countries would need to continue to push up the efficiency of both cars and trucks, building on the progress made in recent years.
Another priority is the efficiency of air conditioners, as highlighted in the IEA's recent report The Future of Cooling. This demonstrated that air conditioners could be twice as efficient as they are today with the right policies in place. Global investment in energy efficiency will need to rise significantly, but this investment will pay back threefold through energy savings alone.
This new analysis comes in the wake of the new report by the Intergovernmental Panel on Climate Change (IPCC) that reminds us that global greenhouse gas emissions need to peak quickly and then decline for the world to meet its commitments under the Paris Agreement. Energy efficiency and bioenergy – two areas where the IEA has been shining a light recently – are both critical to this effort.
Energy Efficiency 2018 outlines a global strategy focused on what governments can do to capture the economic, social and environmental benefits of enhanced energy efficiency. IEA's global analysis of energy efficiency has identified the key actions that can deliver the most positive impact. This includes improving the efficiency of buildings and industry. It also highlights the importance of areas such as aviation and shipping, where energy efficiency is becoming increasingly important.
"While various countries are endowed with different energy resources – whether it's oil, gas, wind, solar or hydropower – every single country has energy efficiency potential," said Dr Fatih Birol, the IEA's Executive Director. "Efficiency can enable economic growth, reduce emissions and improve energy security. Our study shows that the right efficiency policies could alone enable the world to achieve more than 40% of the emissions cuts needed to reach its climate goals without requiring new technology. Thanks to the critical importance of energy efficiency in building a secure and sustainable future, the IEA considers it the 'first fuel' and facilitates the exchange of best practices among advanced and emerging economies."
Recent trends show that policy efforts have weakened in recent years. In other words, the improvements in energy efficiency that were seen in recent years are now slowing down as fewer new standards and policies were introduced in the past two years. This has contributed to the acceleration in energy demand growth that was observed in 2017.
This weakening of efficiency progress is concerning at a time when global energy demand is growing, especially as the new IEA analysis shows just how much potential gains remain. To answer this question, the report asks what would happen if all energy efficiency opportunities were taken up. All the opportunities identified are fully cost effective and use only technologies already available today.
The report introduces the IEA's Efficient World Strategy, which identifies where the efficiency opportunities exist and sets out the policies required to be put in place to capture them. It offers a blueprint to Governments to improve their economies and lower their emissions. It also maps out how to meet key elements of the UN's Sustainable Development Goals relating to energy.
"The IEA is working actively with Governments across the world to enact the right policies for enhancing energy efficiency," said Dr Birol. "We know there is an appetite for focused solutions, and this is what the Efficient World Strategy offers. We look forward to working with countries to deliver the benefits of energy efficiency, and we call on governments to prioritise the actions that can help them meet their energy and climate goals."
Off-Grid Solar Industry Grows Into a $1.75 Billion Annual Market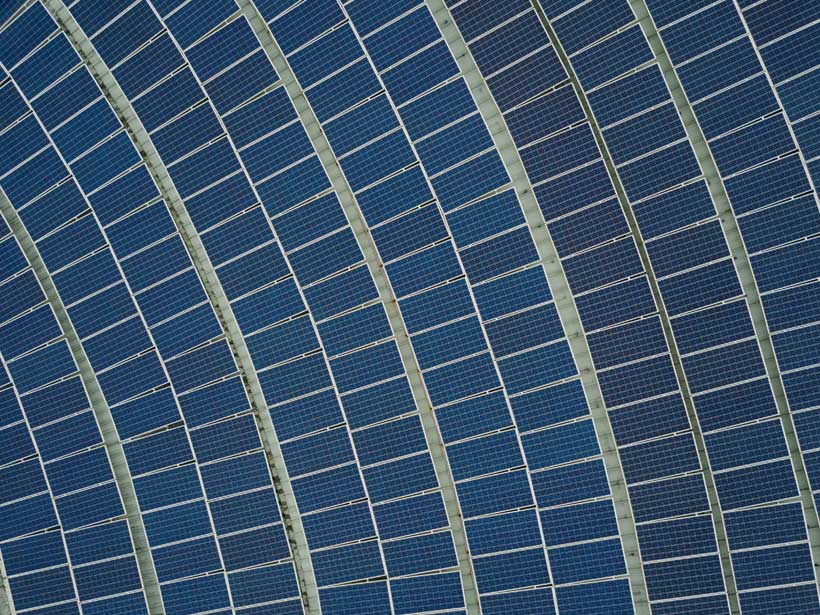 The off-grid solar industry has grown into a $1.75 billion annual market, providing lighting and other energy services to 420 million users and remains on a solid growth curve, a new World Bank Group and GOGLA report shows.
The 2020 Off-Grid Solar Market Trends report finds that the industry has made tremendous strides in the past decade. Since 2017, revenues from the off-grid solar industry continue to rapidly grow, increasing by 30 percent annually. To date, more than 180 million off-grid solar units have been sold worldwide and the sector saw $1.5 billion in investments since 2012.
With 840 million people still lacking access to electricity, the growth of the off-grid solar industry is critical to meeting the Sustainable Development Goal (SDG7) for universal access to affordable, reliable, sustainable and modern energy by 2030.
"The off-grid solar industry is instrumental for achieving universal electricity access," said Riccardo Puliti, Global Director, Energy and Extractive Industries and Regional Director, Infrastructure, Africa, at the World Bank. "We are scaling up our support to client countries by helping them leverage this potential through innovative and financially sustainable solutions," he added.
According to the report, the sector would need an additional boost of up to $11 billion in financing. More specifically, the sector would need to grow at an accelerated rate of 13 percent, with up to $7.7 billion in external investment to companies and up to $3.4 billion of public funding to bridge the affordability gap.
"Only by crowding in commercial finance at scale can we reach the target of achieving universal access by 2030," said Paulo de Bolle, Senior Director, Global Financial Institutions Group for IFC. "We are eager to work with our local bank partners in the more mature off-grid markets where commercial debt can drive the next stage of market growth."
Trends demonstrate that companies are moving into new geographies and underserved markets as established markets become more saturated. These companies are also shifting towards larger, higher-margin solar home system sales in response to growing consumer demand for appliances and back-up systems.
"This report is another confirmation of the significant impact off-grid solar has already achieved, and the massive opportunity that remains going forward," said Koen Peters, Executive Director of GOGLA. "The Market Trends Report shares details on where we stand, and where we should be heading next."
The report summary of the biennial flagship report, which is published by the World Bank Group's Lighting Global Program and the Global Off-Grid Lighting Association (GOGLA), in Nairobi at the Global Off-Grid Solar Forum and Expo where President Uhuru Kenyatta welcomed more than 1200 participants today. The full report will be available in March, 2020.
About the Market Trends Report
The report summary of the biennial flagship report, which is published by the World Bank Group's Lighting Global Program in cooperation with GOGLA and support from the Energy Sector Management Assistant Program (ESMAP).
"Westlessness": Munich Security Report 2020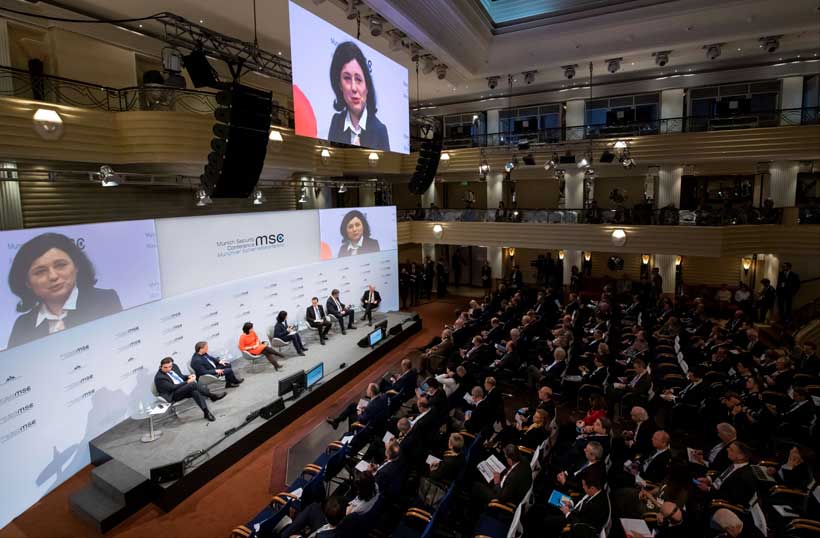 Is the world becoming less Western? Is the West itself becoming less Western, too? What does it mean for the world if the West leaves the stage to others? What could a joint Western strategy for an era of great power competition look like?
The Munich Security Report 2020 sheds light on the phenomenon that it refers to as "Westlessness" – a widespread feeling of uneasiness and restlessness in the face of increasing uncertainty about the enduring purpose of the West. A multitude of security challenges seem to have become inseparable from what some describe as the decay of the Western project. What is more, Western societies and governments appear to have lost a common understanding of what it even means to be part of the West. Although perhaps the most important strategic challenge for the transatlantic partners, it appears uncertain whether the West can come up with a joint strategy for a new era of great-power competition.
In this context, the Munich Security Report 2020 provides an overview of major security policy challenges and features insightful data and analyses across selected geographic and thematic spotlights. In addition to its role as a conversation starter for the Munich Security Conference, the report series has also become a go-to resource for security professionals and the interested public around the world. The previous report was downloaded more than 30,000 times and received widespread coverage in German and international media.
The Munich Security Report 2020 provides an overview of major security policy challenges and features insightful data and analyses across selected geographic and thematic spotlights. In addition to its role as a trusted companion and conversation starter for the Munich Security Conference, the report series has also become a go-to resource for security professionals and the interested public around the world. The previous report was downloaded tens of thousands of times and received widespread coverage in German and international media.
The Munich Security Report 2020 analyzes current security policy developments in China, Europe, Russia and the United States, and furthermore examines regional dynamics in the Mediterranean, the Middle East and South Asia. In addition, it provides insights into the issues of space and climate security, as well as into the threats arising from new technologies and increasingly transnational right-wing extremism.
The Munich Security Report features a number of exclusive and unpublished materials. For the preparation of the report, the Munich Security Conference Foundation collaborated with renowned partner institutions, including the Armed Conflict Location & Event Data Project (ACLED), The Brookings Institution, The Chicago Council on Global Affairs, International Crisis Group, The International Institute for Strategic Studies (IISS), Mercator Institute for China Studies (MERICS), McKinsey & Company, Pew Research Center, Stockholm International Peace Research Institute (SIPRI), and the Zentrum für Osteuropa- und international Studien (ZOiS).
Uganda: Expanding Social Protection Programs to Boost Inclusive Growth
Uganda's economy grew by 6.5 percent in FY18/19, maintaining the rebound in economic activity over the last two years, according to the latest edition of the Uganda Economic Update released by the World Bank today.
The fourteenth Uganda Economic Update report, "Strengthening Social Protection Investments to Reduce Vulnerability and Promote Inclusive Growth" shows that the economy was boosted by strong consumer spending, and sustained levels of public and private investment. Foreign investors have been particularly interested in the oil and gas, manufacturing and hospitality sectors.
Following the release of new Gross Domestic Product (GDP) estimates in October 2019, the share of the services sector has fallen from 57.7 percent to 46.2 percent, while industry has risen to 29.5 percent from 20.1 percent and agriculture to 24.2 percent from 22.3 percent. There has been a strong jump in manufacturing growth supported by recent expansions in the sector, including investments in new factories.
The outlook is favourable with the economy expected to grow at 6 percent over the next year. This requires sustaining high levels of investment in energy transmission, road construction and maintenance, industrial parks, and oil production-related infrastructure and services. Such investments also need to be executed effectively. Improving domestic revenue collection and utilizing concessional lending is important to ensure continued debt levels sustainability.
Uganda's economy faces several risks on the macro and micro level. One in five Ugandans still live in extreme poverty and more than a third live on less than $1.90 a day with 70 percent still depending primarily on agriculture for their livelihood. This exposes them to risks of weather-related and other shocks.
Furthermore, with the expected population growth over the next 10 years, it is now estimated that average annual GDP growth rates will need to exceed 8 percent for Uganda to have a chance of reaching lower middle-income status by 2030. So, policy makers need to consider innovative ways for Uganda to reach its development goals.
Evidence shows that social protection programs can provide an answer to some of these challenges. Expanding social protection could have positive impact on growth and would provide social safety nets to reduce vulnerability to shocks, build equity, and maintain high labour productivity.
"Two out of three people who get out of poverty fall back in – that is about 1.4 people in the last household survey conducted in 2016. We need to consider the importance of investing in people, building their human capital, and providing them with the tools and assets to manage shocks and reduce their vulnerability," said Tony Thompson, Country Manager, World Bank.
Despite the potential that social protection initiatives offer, the Senior Citizens Grant (SCG) and the Northern Uganda Social Action Fund (NUSAF) – the two main social protection programs reach only 3 percent of the population compared to 6 percent in Kenya. The Government of Uganda spent 0.14 percent of GDP (FY17/18) on the two programs, less than Kenya and Rwanda at 0.4 percent and 0.3 percent of GDP, respectively.
The coverage and spending on these types of initiatives in Uganda is not optimal, based on regional and global comparisons. There is therefore a strong case to be made to expand these programs, and to consider how to reach different vulnerable groups. Simulations show, for example, that programs covering the poorest 50 percent of households with infants under 2, would cost an estimated 0.23 percent of GDP, whereas similar programs covering the poorest 50 percent of all households with children under 5 would cost 0.50 percent of GDP.
The Update makes several recommendations, including the need to expand direct income support investments in human capital and to help mitigate shocks and scale up existing disaster risk financing pilot programs to better prepare for climate-related shocks, such as drought, and mitigate other shocks.
Given that there are competing fiscal demands on government resources, there is need to prioritize social protection expansion. One way of doing this, as recommended in the Update, is to focus on the poor and vulnerable in the neediest geographical areas, with various options outlined in the report to guide expansion to these areas, based on levels of vulnerability and human capital.