The Tyranny of Opinion: Book Review
Russell Blackford has written The tyranny of opinion: Conformity and the future of liberalism, which explores the conflicts between freedom of expression and political correctness (P.C.).  Much has been made of the P.C. phenomenon by commentators on both the political left and right.  Steering clear of blind partisanship, Blackford is careful to explain the many nuances of such complex issues as Internet privacy, the 1st Amendment and hate speech.
Blackford starts with an in-depth analysis of John Stuart Mill's classic ON LIBERTY.  Mill fiercely wrote about freedom of speech, expression and thought, arguing that these liberties should be respected by not only the government, but society as a whole.  The main reason to curtail these rights, argues Mill, is the harm principle.  People should be shielded from threats and libel.
How exactly the law should define threats and libel can be a tricky process, however.  People have argued that slurs, especially racial slurs, threaten the mental wellbeing of their victims.  Certain ultraliberals argue that even academic discussion of controversial topics, such as sexual orientation, can be threatening.  Libel, if anything, has, as a definable term, experienced the opposite problem.  In the West and especially the US, libel is notoriously hard to prove in court.  Since the authoritarian Sedition Act expired in 1801, the American press and private citizens have had almost absolute power to make unflattering and even unsubstantiated statements about individuals and institutions, under the protection of the 1st Amendment.
Blackford is generally supportive of the harm-principle standard for censorship, but stresses that harmful statements must be defined under very narrow criteria.  In terms of threats, Blackford seems to find only direct threats of violence, doxxing, revenge porn and explicit epithets (which he write de-humanize whole groups of people and thus pave the way for persecution and violence) as necessitating censorship in the name of protecting citizens' wellbeing.  On the issue of libel, Blackford agrees with the legal standard that a statement must be found to be both false and malicious in order to be found libelous.  A newspaper can't be shut down for publishing an honest mistake, since that would create a chilling effect that would neuter a lot of bold reporting.
Such caution with regards to censorship is warranted by Blackford's citations of history.  When people and journalists don't feel safe to speak their mind, this can stifle social and scientific progress.  Blackford cites a Victorian Englishman who knows of many individuals who privately support gay rights, but are too afraid to speak up.  When well-intentioned people are muzzled by the status quo, Blackford concludes, injustices can continue and erroneous beliefs can continue to be treated as fact.
For this reason, Blackford argues that religious fundamentalism may be fundamentally at odds with not just free expression, but free society as a whole.  Theocratic societies have traditionally cracked down on any perceived dissenters, from the Spanish Inquisition to the imprisonment of the revolutionary scientist Galileo.  If eternal salvation through observing divine law is the ultimate goal of life, then civil law would appear inconsequential by comparison, points out Blackford.  Small wonder then that evangelical groups devote decades and countless of millions of dollars trying to erode established legal protections for reproductive healthcare and gay rights.  Blackford writes extensively about the 1989 fatwa demanding the assassination of author Salman Rushdie, issued by the theocratic government of Iran, as being the logical endpoint of the conflict between faith and freedom.
Much of the book is devoted to how political correctness (P.C.) is used as a cudgel by people from both sides of the political spectrum.  This is an important point to make, since the mainstream media mostly focuses on the P.C. of the political left.  Countless news stories are devoted to ultraliberal P.C. culture on college campuses.  Meanwhile, the P.C. of people who refuse to bake cakes for gay couples or who demand that NFL players be fired for peacefully protesting institutional racism is never called out as being political correctness.
As previously mentioned, rightwing P.C. culture usually centers on forcing religious values onto corporate and law codes.  By contrast, leftwing P.C. culture generally revolves around enforcing cultural sensitivity in society.  Ultraliberals are obsessed with virtue signaling via exposing statements that in any way are insensitive to women, LGBT or ethnic minorities.  Frequently, liberal social justice warriors cannibalize their fellow liberals, such as Bret Weinstein.  The Evergreen State College professor was mobbed by hysterical college students after he (correctly, yet civilly) pointed out a case of hypocrisy by racial activists on campus and was eventually forced to resign.  The book also cites the case of Erika Christakis, a professor at Yale who was, like Weinstein, mercilessly harangued by students, to the point of resigning.  Her offense: writing a thoughtful email exploring the nuances of cultural appropriation and policing of controversial Halloween costumes.  Ironically, Christakis the whole point of the email was stick up for the students' freedom of expression.
Modern P.C. culture largely seems to be facilitated by social media.  Every unflattering sound bite or allegation can immediately permeate across the Web.  Tweets and Facebook posts, which encourage spontaneity, can encourage people to post now and think about the repercussions later.  The nature of social media algorithms creates an echo chamber that only shows users content that agrees with their political sensibilities.  As Blackford warns, this leads to group polarization, wherein likeminded people amplify each other's beliefs, causing everyone in the group to become more radical than they were before joining.  This psychological phenomenon is particular evident in the far-Left, where people constantly feel the need to publically pass ideological purity tests, which they then subject to other people.
I wish Blackford had written more about how P.C. affects academic research.  Many biologists, sex researchers and psychologists have spoken out about how studying contentious matters of race and sexuality can be major taboos in academia.  Blackford touches on Alice Dreger's GALILEO'S MIDDLE FINGER, which is about several modern scientists who came under fire for producing controversial, yet scientifically sound research.  Dr. Sandra Soh and Dr. Brian Hanley, among many others, have spoken out about the intense culture of self-censorship in the life sciences when it comes to researching issues relating to human sexuality. Prof. Vernellia R. Randall is one of many who has risked being called a racist for pointing out documented medical disparities between people of different ethnicities, when it comes to maladies like heart disease and sickle-cell anemia.
In my own research, I've found cultural relativists who try to downplay the severe physical harms that female genital mutilation causes, in politically correct deference to non-Western cultures.
I also wish Blackford had conducted some research into the quantitative, as opposed to qualitative, reach of P.C. attitudes across society. Due to the media's frenzy in reporting incidences of P.C. on (mostly elite, blue-state) college campuses, the problem may seem much larger than it really is.  According to The US Faculty Termination for Political Speech Database, only 45 professors were fired between 2015-2017 for political speech… out of the estimated 378,865 full-time professors currently teaching in American universities!  Multiple surveys conducted over several years by the John S. and James L. Knight Foundation find that teenagers equal or even surpass adults in their support for the 1st Amendment.  I suspected that a silent majority of Americans are opposed to many, if not most, of the most extreme positions of social justice warriors.  Almost all of the coverage and analysis of P.C. by the media is negative, which would further suggest that P.C. is not a movement with widespread support in civil society.  Hopefully, Blackford will produce some clarification via quantitative data in future editions of the book or a whole separate book.
The tyranny of opinion is a very impartial book on the implications of political correctness in a free society.  Blackford outlines the framework of freedom of expression through analysis of philosophers such as John Stuart Mill and Frederick Schaeur.  He then explores many concepts of psychology and sociology, such as information cascades, group polarization and the research of psychologists like Solomon Asch and Stanley Milgram.  The book does a good job at exposing the liberalism of both liberal and conservative social justice warriors.  Through historical and empirical analysis, the book both prescribes the dangers of self-censorship in society and offers reasonable solutions.  Anyone who has felt chills after watching a news story about crazy SJWs on a college campus or witnessing a P.C. mob on Twitter should read this book for a more nuanced understanding of political correctness and the 1st Amendment, in general.
Joker &the Pathology of Violence
JOKER, director Todd Phillips and renowned actor Joaquin Phoenix's new take on an infamous comic book villain, will hit the big screen this weekend. It has garnered prestigious awards (such as the Golden Lion), laudatory critic reviews & is expected to attract hordes of eager moviegoers. However, JOKER has also inspired ominous think-pieces from publications such as The Atlantic and Vox. Additionally, the US military and the NYPD have expressed concern that the film could inspire violence.
These detractors of JOKER are arguing that the film glorifies "incel violence" and is thus likely to inspire acts as incel violence. This logic has been used ad nauseam to condemn everything from comic books, to video games, to martial arts, to Marilyn Manson to hip-hop. No credible study has proven that art that portrays violence causes real-world violence. Some people may point out that extreme outliers, like white-supremacist music, could cause violence. However, it would be more logical to argue the opposite: people who compose and listen to white-supremacist music were already enmeshed in a violent ideology. Likewise, genocidal propaganda tends not to focus on explicitly glorifying violence for violence's sake, but in portraying groups of people as sub-human (Tutsis being compared to roaches, Jews being portrayed as greedy and treasonous, etc.). It's thus a process of long, gradated inculcation. As Nazi propaganda chief Joseph Goebbels realized, there's no reverse-Ludovico Technique that can magically turn people into killing machines by quickly showing them a two-hour film.
Now, it is true that a few violent criminals have cited works of art as inspiration for their actions. This is statistically inevitable, but insignificant. There are bound to be a few outliers who have bizarre interpretations on art, just as there are a few people who have been inspired to commit acts of terrorism based on personal interpretations of religion or politics. It's no more logical to suggest that we ban violent video games or art because of mass shootings than to suggest we ban Buddhism because of Aum Shinrikyo's gas attack on the Tokyo subway, or that we should ban Irish patriotism because of the IRA. Furthermore, some violent lunatics have been inspired by works of art, such as John Lennon's killer citing Catcher in the Rye, that aren't even violent in nature. Clearly, the people who commit mass killings are incredibly unhinged individuals who are in a violent frame of mind, regardless of what media they consume. Likewise, 99.99% of people who play FPS games or who watch slasher flicks aren't going to go on a shooting rampage or create a torture dungeon in their basement.
To return things to JOKER itself, the film in no way "glorifies" violence. For starters, half of the violence is inflicted on the main character (the "incel hero"); there are two scenes where The Joker gets jumped mercilessly and a third scene where he gets sucker-punched in the face. The violent acts that The Joker himself commits are portrayed in a very gruesome manner (in one scene with The Joker and a neighbor of his, the violence isn't even shown, but is merely implied). When The Joker bashes someone's head in or shoots someone point-blank, there are no crass jokes, inspirational music or voiceovers quoting The Art of War. The plotline doesn't imply any justification for the killings. When someone gets killed in the film, audience-goers don't hoot and holler like they would in a screening of a zombie film or a Nazi-revenge flick like Inglorious Basterds. Rather, there is an awkward pall of silence in the theater at the nihilistic spectacle.
JOKER makes it very clear that the title character's violence is motivated by nothing but his utter insanity. The Joker descends into a killing machine after being released from an asylum and after he stops taking seven different psych meds (which weren't helping him much, anyway). When being interviewed, he admits that he isn't compelled by any ideology whatsoever. Rather, The Joker literally views the act of killing as a joke.
Nor does The Joker gain any tangible reward for his violence; he gets fired from his job, arrested, hit by an ambulance and committed to an asylum as a direct result of his actions. Joaquin Phoenix's character gets a thrill from the media coverage that his killings elicit (and a standing ovation from fellow thugs in the film's penultimate scene), but that not's a real reward, but rather a feeling that many real-life killers in fact get when they are portrayed in the news. For instance, the as-yet unidentified Zodiac Killer literally played games with Bay Area news outlets, sending them letters that boasted about his kills, contained cryptic puzzles and threatened to blow up a school bus if he didn't receive even more media attention. Many other serial killers who were apprehended were found to have hoarded newspaper clippings that documented their crimes. Similarly, coverage of a mass shooting often inspires "copycat mass shootings". The takeaway from this is that the media should be careful about inadvertently turning stories about mass shootings and terror attacks into personal biographies of the killer. When covering these kinds of attacks, some news outlets, like The Young Turks and The David Pakman Show, deliberately choose to blur the killers' faces and avoid naming them, so as not to give the killers the attention that they wanted to garner and to avoid inspiring other violently-deranged individuals who crave attention.
The fact that JOKER doesn't merely portray the villain as an Evil-Incarnate caricature doesn't mean that it is therefore glorifying violence. The audience is meant to sympathize with The Joker when he get jumped without warning or when he talks about the crippling depression that he has felt for literally his entire life. There are scenes showing The Joker comforting his mother and entertaining sick children. The mere fact that The Joker is portrayed as a full human being, good traits and bad traits, doesn't mean the film is justifying how he releases his violent rage. No human is evil 100% of the time: there is no villain who tortures hamsters 24 hours a day, 7 days a week. It is only by studying the causes of violent criminals' various motivations that we can ever hope to ebb the tide of violence. Most violent criminals have suffered from childhood abuse, childhood poverty, a missing parental figure, bullying and/or mental illness (The Joker had to deal with all five of these traumas). By empathizing with these plights, we can create programs (drug treatment programs, stamping out bullying in school, removing children from abusive households, etc.) that can reduce violent crime.
It's not comfortable to acknowledge that history's most evil people had humanity or that societal norms (like persecuting people, tolerating child abuse or underfunding mental illness and addiction treatment programs) can fuel violence. It's evident that Todd Phillips, through his direction and screenplay, and Joaquin Phoenix, through his tortured portrayal of The Joker, meant to give us a glimpse into the mind of a demented killer, not so we can sympathize with the protagonist's brutal violence, but so we can sympathize with the myriad factors that drove the protagonist to criminal insanity. The nearly uniform media portrayals of mentally-ill individuals as Pure Evil only serves to misinform the public and to scare those suffering from mental disorders from seeking help. Hopefully, the discussions being generated by JOKER will encourage people to learn more about complex diseases like schizophrenia and to be more proactive in reaching out to loved ones who are displaying signs of mental anguish.
Women outnumber men in higher education but gender stereotyped subject choices persist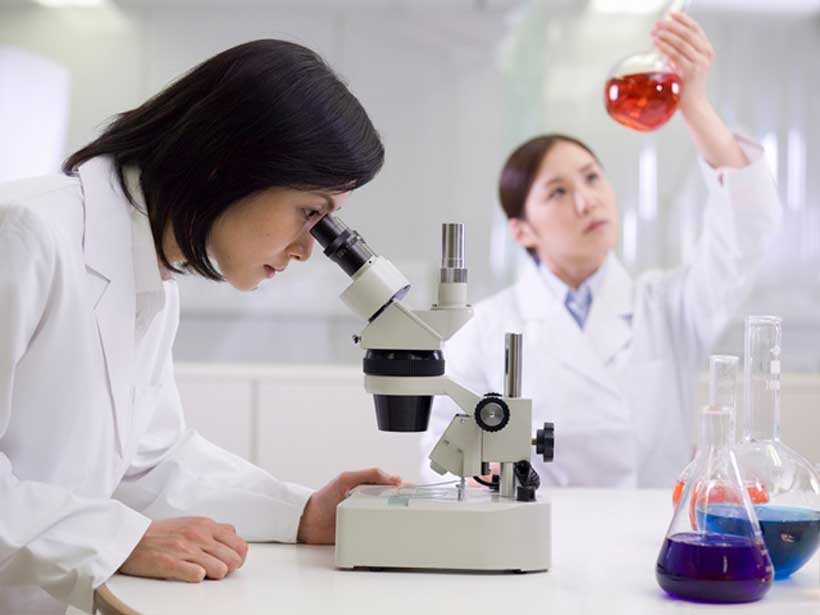 Education is essential to achieving gender equality. From the earliest schooling to the highest levels of post-graduate study, education influences the opportunities that can shape people's lives.
This is why education and training of women is one of the 12 critical areas of concern in the Beijing Platform for Action, while target 4.5 of the Sustainable Development Goals (SDGs) calls for the elimination of gender disparities in education by 2030.
In the UNECE region girls tend to outperform boys in terms of learning outcomes in schools, and women outnumber men in tertiary education (university level and beyond) in almost all countries of the region.
Women remain in the minority, however, as students of stereotypically "masculine" subjects such as ICT and engineering, although in recent years they have begun slowly gaining ground.
Tertiary level graduates
In 39 out of the 47 UNECE countries with data, more than 55 per cent of tertiary graduates are women. Iceland has the highest share, with 66 per cent women. Seven countries are close to gender parity, with the share of women ranging from 48 to 55 per cent, and only in Uzbekistan are women in a clear minority, with 38 per cent of tertiary graduates.
After decades of increase in women's participation in higher education, women substantially outnumbered men among tertiary level graduates in most countries by 2012. Since then, women's share has declined in 32 out of the 47 countries with data. Whilst in Azerbaijan and Turkey fewer than half of tertiary graduates were women in 2012, more women have entered tertiary education in these countries since and the 2017 data already show gender parity there.
Subject choices of women and men
The subjects studied at tertiary level by women and men can reflect stereotypes of "masculine" and "feminine" subject areas. Some subjects may be preferred by potential employers and may affect occupational segregation once graduates enter the labour market. Information and Communication Technologies (ICT) and Engineering, Manufacturing and Construction (EMC) are two broad groups of subjects where male students have historically predominated.
Women remain a minority among ICT students in the UNECE region, with percentages ranging from 11 in Belgium to 33 in Greece. The four countries with the largest share of women among ICT students are all in the Balkan region. Among students of EMC, the share of women is somewhat higher, but still falls far short of parity, ranging from 14 per cent in Georgia to 44 per cent in North Macedonia.
In both of these subject groups, the recent trend shows small gains for women in some countries but reductions in others. Overall, progress towards gender equality in these two typically male-dominated subject areas is uneven and slow.
UNECE Beijing+25 Regional Review Meeting
Progress in achieving gender equality in education will be one of the areas in focus at the upcoming Beijing+25 Regional Review Meeting for the UNECE region, with a particular emphasis on how women and girls can enter currently male-dominated fields.
The Beijing Declaration and Platform for Action of 1995 (Beijing Platform for Action) is the most ambitious road map for the empowerment of women and girls everywhere. In 2020, it will be 25 years since the Beijing Platform for Action outlined how to overcome the systemic barriers that hold women back from equal participation in all areas of life.
The Beijing+25 Regional Review Meeting (29-30 October 2019) will take stock of where the UNECE region stands on keeping the promises of the Beijing Platform for Action. Bringing together government representatives and key stakeholders from the UNECE region, the meeting will tackle a number of obstacles that keep girls and women from realizing their full potential. UNECE is joining forces with the UN Women Regional Office for Europe and Central Asia to deliver a two-day multi-stakeholder meeting to exchange concrete policies to accelerate the realization of gender equality. The outcomes of the meeting will feed into the global review of the Beijing Platform for Action taking place at the sixty-fourth session of the Commission on the Status of Women in New York from 9 to 20 March 2020.
Call for Action from Leaders and Business on Violence against Women
Spiralling levels of violence against women in Africa require immediate action from governments and businesses, including tangible measures to create safe spaces, experts from across the continent told the World Economic Forum on Africa today.
Protesters in South Africa have taken to the streets and social media to demand action, following the rape and murder of a Cape Town university student who was attacked in a post office. Uyinene Mrwetyana was just the latest of many victims of brutal assaults in a region where approximately 45% of women and girls over 14 years have experienced physical or sexual violence.
"I'm dumbfounded by the idea that we can continue with business as usual," said Namhla Mniki-Mangaliso, Director of African Monitor, who urged technology companies to take a lead in delivering solutions. "It would take a click of a finger for a tech company to say we are going to deploy a software that can assist us with an emergency response system for poor women in South Africa free of charge."
The potential for technology to help in the fightback highlights the need for businesses to think creatively, given that cyberbullying can also contribute to discrimination in the first place. Mniki-Mangaliso said the wider business community should also step up to the plate by backing a gender-based fund to address the deep-rooted problems behind the rising tide of physical and sexual assaults.
Hafsat Abiola-Costello, President and Chief Executive Officer of the Women in Africa Initiative, said Africa could learn from China, where decisive action was taken to ban harmful practices like foot binding and polygamy. African governments, by contrast, too often fail to enforce bans on polygamy or genital mutilation, thereby reinforcing a culture of discrimination against women that becomes embedded from childhood.
The failure to protect women is not just a moral issue; it also comes with a high economic cost. "Who drives African communities? It's our women. Our women can drive Africa's development, if given the chance, if protected, if their rights are respected," Abiola-Costello said. "Africa missed the first industrial revolution, we missed the second, we missed the third. If we don't address this issue, we will miss the fourth."
Obiageli Katryn Ezekwesili, who spearheaded the #BringBackOurGirls campaign in Nigeria and is a fellow of the Robert Bosch Academy, said calls for women to help drive African development will simply ring hollow if violence is not addressed. "The world lacks the moral pedestal to stand on to ask girls to aspire if we cannot have the back of those who are vulnerable," she said.
With 16,000 deaths due violence against in women every year in South Africa alone, Akudo Anyanwu, Associate Dean at Johns Hopkins University, said: "Our presidents and the leaders in government need to come out and take a position. We need to have our leaders come out and call crimes a crime."