Regional Comprehensive Economic Partnership (RCEP) and India
Regional or bilateral free trade agreements between India and other countries/institutions have always faced local resistance because of intrinsic anxiety that low cost imported goods would stifle the growth of domestic industry. Commentators have justified this apprehension advocating that domestic industry in India is still unprepared for international competition, and there are no state subsidies that the government provides to the industry for reducing costs and facilitating unfair cost advantage with regard to exports. Within India, sector specific associations are powerful and a result of which many items such as tea, palm oil, coffee and pepper were enlisted as highly sensitive list items (very less reduction in tariffs) when India-ASEAN Free Trade Agreement was signed in 2009. India is witnessing a very high percentage of growth in services sector (contributes nearly two-thirds of India's GDP)and therefore has always sought to offset the negative balance of merchandise trade with promotion of services sector and investment as an integral component of bilateral or multilateral trade talks.
RCEP is proposed to be one free trade area which will include 3.4 billion people across the East Asian and Oceania region, with a GDP of more than US $22 trillion and the intra RCEP trade would account for more than 30 percent of global trade, as it would integrate the three largest economies of Asia-China, Japan and India. For India, accession to this economic trading bloc would mean opening its large market of 1.25 billion people for the products from 15 countries including 10 ASEAN members and the five dialogue partner countries -China, Australia, New Zealand, Japan, and Korea. During the last few meetings of RCEP negotiations, India has made it very clear that it would not compromise on issues related to trade in services and also addressing concerns related to the small and medium enterprises in the negotiations.
As discussed, RCEP is expected to bring the ASEAN countries and its six dialogue partners under one large geographic and economic landmass which would be one of the largest economic blocs in the world. India has Free Trade agreements or Comprehensive Economic Cooperation/ Partnership Agreements (CECA/CEPA) with Thailand, Singapore, Malaysia, and Korea while it is negotiating terms of bilateral free trade along with services agreement with Australia, and New Zealand. India has proposed to include services sector into the larger negotiation process while many countries do not want to open their market for highly talented and qualified professionals from India. The bone of contention in this regard is Mode IV which 'deals with movement of natural persons who are service providers or independent professionals' to another WTO member country. India has pressed for the Mode IV negotiations while negotiating with Malaysia and Singapore. However, both the countries have only opened Mode IV for select individuals such as consultants, accountants, nurses and financial experts. The limited access to the emerging markets have annoyed Indian negotiators to such an extent that at one time India decided not to enter into any free trade negotiations without including services and investment in the negotiation blueprint.
India started economic liberalization process in early 1992, it is yet to integrate with the global economy given the intrinsic problems with regard to tariff structures, customs procedures and the inherent red tape which was a legacy of the license regime. However, putting onus on India for failed attempts with regard to free trade and better terms of trade with other countries across Asia would be unfair. India has not gained the promised advantage while trading with the price competitive economies of the Asian region. On the contrary, the low cost production centres, particularly China, which thrives on state subsidized production has easy access to the India market while it has not bestowed the same privileges to Indian exports. The tariff and non-tariff barriers in China are still not conducive to Indian exports leading to skewed balance of trade. Taking cue from China's re-routing of its products through ASEAN nations, India has stressed on the stringently following the Rules of Origin (ROO) template with 35 percent of local value addition as a necessary prerequisite.
This year, in the post Wuhan summit bonhomie, Chinese government has opened its pharmaceutical market to select Indian drugs such as anti-cancer, and other lifesaving drugs which are relatively cheaper than Western imports. Overall China has removed import duties on 28 medicines imported from India. The trade frictions between India and China still exists as India has registered a number of anti-dumping and unfair trade practices case in WTO against China. Indian industry particularly Small and Medium Enterprises(SMEs) however accept the fact that cheap Chinese input material in sectors such as steel, pharma and other related industries have brought down the costs, and have also indirectly helped in real estate, automobile spares, and textile sectors. Nonetheless, larger industrial houses are not in favour of such opening up of market as they feel their future endeavors would be jeopardized if Chinese cheap products both in terms of raw materials and semi-finished products would curtail their market expansion plans through new products. These large industrial houses do control the Indian politics through their corporate funds given to various political parties to fight elections and have a sizeable influence among the country's parliamentarians and legislators. SME sector in India is relatively unorganized, both in terms of associations and political clout.
In order to increase its trade with countries in East Asia and Oceania, India has been trying to adopt international production methods, and be a part of the Regional Value Chain(RVC). However, India's incremental approach for market liberalization and other market facilitation efforts have not met with active engagement from the regional community. India has not yet been inducted into the Asia-Pacific Economic Cooperation (APEC) which could have prepared the country for business standardization and harmonization of tariffs as per the APEC provisions. This would have created the base for effective implementation of the RCEP trade provisions with necessary structural support. Indian economists have made it very clear that only market access to merchandise trade without any quid pro quo would not be acceptable to the Indian entrepreneurs. It might also create social problems given the fact that Chinese cheap products have already decimated electronics, mobile, toys and silk industry in India. The cascading effect has left very large number of both skilled and unskilled labour jobless. Given the fact that select sectors in India are still labour intensive, retrenchment of workers has a political cost. There are apprehensions projected by industry associations that cheap imports would adversely impact the steel, chemicals, textiles, copper, aluminum, and pharma industry. India is has a sizeable share of global trade in automotive parts, pharma and textile industry, and so negotiations would be a long drawn affair.  Further, strategic experts feel that India must not become an ancillary industry to Chinese production network as it would jeopardize India's rise in future as a production and skill center in Asia. Also, it will put China as the benefactor of India's industrial change which might not be palatable to the political class.
Indian negotiators still believe that until and unless the demands with regard to trade in services, investment and also concerns related to SMEs is addressed, the RCEP would be facing an invisible deadlock. Opening up services sector would help the Indian economy and partly offset the effect that would be felt from the cheap products from relatively cheaper production and export centres. Indian economy still faces stiff competition from China and as a result of this the negotiations with China, would be long drawn affairs. However, there is still a silver lining that RCEP would be concluded in 2019 but the deadline from the Indian side would be after the general elections in 2019 when the current Prime Minister Narendra Modi would be looking for a second term to bring about comprehensive set of economic and financial reforms. In case a coalition government comes into power, it would seriously jeopardize the RCEP negotiations because then the different associations and lobbies would be playing the political game to protect their economic interests.
How Local Governments in China can Utilize New Infrastructure Policy to Promote Development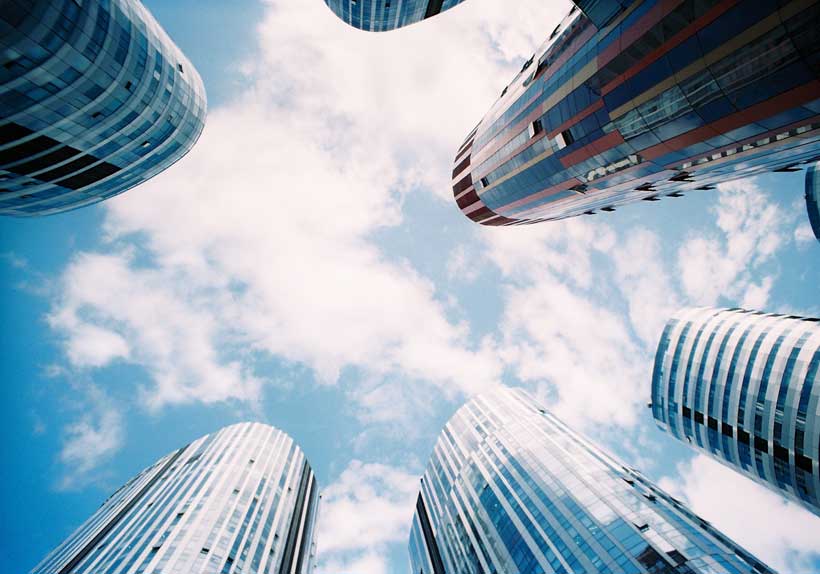 Authors: Chan Kung and Wei Hongxu*
In an effort to promote economic recovery, the central government, local governments, and enterprises have placed high expectations on the investment of new infrastructure, hoping it would promote the development of the digital economy, so as to enhance the internal driving force of economic development. Especially when the scale of local special bonds is expected to be increased and again issued ahead of schedule, many local governments hope to seize the opportunity of digital economy development and increase investment in new infrastructure areas to drive regional economic development. Unlike the conventional economy and conventional infrastructure investment, the new infrastructure is not a simple way to boost investment, but rather to help the conventional industries realize digital and intelligent transformation as soon as possible, and to create new consumption, new manufacturing, and new services. While the new infrastructure investment brings a new economic model, it is different from the past in terms of content, mode, and financing channels. It requires local governments to make corresponding changes with market-oriented thinking.
New infrastructure investment is not only the demand side of local users, but also the supply side of technology investment. From the perspective of the scope of new infrastructure, new infrastructure projects include 5G base stations, ultra-high voltage (UHV) electricity, industrial Internet, intercity high-speed railway, intercity rail transit, new energy vehicle charging piles, artificial intelligence, and Big Data centers. At present, rail transit and new energy infrastructure are not much different from conventional infrastructure investment. The degree of local participation of UHV electricity is limited, while the investment in other aspects, such as 5G base stations and Big Data centers, is relatively mature in technology and has good market supply capacity. In other aspects, it is more necessary to start from the aspects of technology research and industrial cultivation, and to invest in projects that encourage innovation and industrial park construction. Therefore, this requires not only clear investment objectives on the demand side, but also needs to expand the supply side such as technology research and application at the same time, which undoubtedly increases the complexity of new infrastructure investment.
At the same time, the sources and financing channels of new infrastructure investment still need to be explored. Recently, local governments in China have begun planning to finance new infrastructure projects through issuing special bonds, and many local governments have put new infrastructure projects on their agenda. Some market analysts believe that at present, 5G is still mainly invested in base stations. Generally, telecommunications companies such as China Unicom and Mobile Communications can invest on their own without issuing special bonds, thereby the special bonds can be invested in projects related to data centers. However, such projects are only available in first-tier cities, and there are not many such projects in second-tier, third-tier, fourth-tier, and fifth-tier cities. New infrastructure projects should be more market-driven and local governments should avoid excessive involvement via direct investment in industrial projects. Local governments also need to promote the public-private partnership (PPP) model and introduce more social capital to improve efficiency and broaden financing sources.
Even for new infrastructure projects funded by special bonds, attention should be paid to the financing capacity of the projects to avoid adding to the financial burden. There are two main ideas for the new infrastructure special bond declaration projects in many provinces. One is to build a digital information application platform at the county and district level based on the resources of the provincial and municipal cloud platforms. The second is to promote the optimization and upgrading of conventional infrastructure projects with the theme of digital and wisdom. Some local finance people worry that many of these projects are packaged around the concept of "new infrastructure" and are mostly non-yielding or low-yielding projects that may require the government to cover future bond payments. Therefore, the special bond for new infrastructure construction should be invested in public welfare projects that can generate income, rather than public welfare projects that do not.
At the same time, there are new requirements for investment entities in new infrastructure investment. Some financial institutions said that after the issuance of new infrastructure special bonds, most of them will eventually be invested in local urban projects. However, local urban projects were good at conventional infrastructure construction, unfamiliar with new infrastructure construction, and lacks experience in new infrastructure project operation. If we speed up the construction of new infrastructure projects without considering the actual situation, it will easily lead to the mismatch between the capacity and the project requirements, and drag on the development of local governments and enterprises. In particular, unlike conventional investment in forming fixed assets, a considerable part of new infrastructure investment in research, personnel training, and other forms of intangible assets will be formed. The conventional urban investment model does not have the ability to use and dispose of these assets. At the same time, the large amount of hardware equipment invested in the new infrastructure is different from the conventional "iron and steel foundation". Its wear and tear, operation, and upgrading all require continuous follow-up investment, which cannot be "invested all at once." These are also not available in some conventional urban investment enterprises. If the local government cultivates and supports relevant enterprises by means of industrial investment, it needs more consideration in terms of income distribution and asset management. Such investment cannot be simply measured by the unit of land and capital, but more in the form of equity investment such as industrial funds and venture capital. In this respect, the local government needs to have the investment entities and relevant personnel with the ability to invest in relevant industries.
Different from the past, local governments need to play their roles in market construction and maintenance, investment entities, and end-users in promoting new infrastructure investment and the development of the digital economy. In the cultivation of the digital market, market demand, and the maintenance of the market order, local governments should play the role as a supervisor, take the development of the market as the guide, and develop the local digital market. In terms of investment, it is necessary to start with basic research and development and personnel training, promote market-oriented investment and technological innovation to enhance the competitiveness of the digital industry. In terms of end-users, it is necessary to integrate their own digital resources, establish a public digital space, and expand digital demand with the digital transformation of public services and government affairs as the direction. These three new roles are the basic problems to be solved in the process of promoting new infrastructure.
While much attention has been paid to new infrastructure, the reality is that, in terms of overall size, it needs to be recognized that infrastructure investment is still dominated by conventional infrastructure projects, with new infrastructure as defined by the market accounting for less than 15%. ANBOUND is not a proponent of separating infrastructure from the old and the new, so one cannot fully "bet" on new infrastructure to revive the post-pandemic economy. From the perspective of economic development trends and current reality, the role of new infrastructure is to promote the coordinated and integrated development of digital technology to industry and regional economy. Therefore, local governments need to make good use of fiscal expansion policies and financing tools to build new infrastructure, rather than investing for investment's sake, they need to pay attention to the trend of economic digitization and promote the market efficiency and the expansion of market space.
Final analysis conclusion:
Promoting economic recovery and the development of the digital economy with new infrastructure are the keys to current macro policies. In this regard, local governments need to pay attention to the differences between the new infrastructure and the conventional infrastructure model, and they need to make corresponding adjustments in the investment model and development thinking so as to give full play to the efficiency of the digital economy.
*Wei Hongxu, graduated from the School of Mathematics of Peking University with a Ph.D. in Economics from the University of Birmingham, UK in 2010 and is a researcher at Anbound Consulting, an independent think tank with headquarters in Beijing. Established in 1993, Anbound
'Business as unusual': How COVID-19 could change the future of work
Millions of people around the world have been working remotely due to the coronavirus pandemic and now experts are asking whether this "business as unusual" could be the future of work, at least for those people whose job doesn't require them to be tied to a particular location.
UN News spoke to Susan Hayter, a Senior Technical Adviser on the Future of Work at the Geneva-based International Labour Organization, about how COVID-19 could change our working lives.
What are the longer-term effects of the pandemic on the workplace in developed countries, once the immediate crisis is over?
Before the pandemic, there was already a lot of discussion on the implications of technology for the future of work. The message was clear: the future of work is not pre-determined, it is up to us to shape it.
However, that future has arrived sooner than anticipated as many countries, companies and workers shifted to remote working in order to contain the transmission of COVID-19, dramatically changing how we work. Remote virtual meetings are now commonplace and economic activity has increased on a range of digital platforms.
As the restrictions are lifted, a question that is on everybody's mind is whether this 'business as unusual' will become the 'new normal'. A few large companies in developed economies have already said that what has been a large and unplanned pilot – remote teleworking – will become the standard way of organizing work. Employees need not commute to work again, unless they choose to do so.
Is this a good thing?
This may indeed be cause to celebrate, for people and the planet. But the idea of an end to "The Office" is certainly overblown. The ILO estimates that in high-income countries 27 per cent of workers could work remotely from home. This does not mean that they will continue to work remotely. The question is how we can adapt work practices and reap the benefits of this experience with remote working – for employers and workers – while not losing the social and economic value of work as a place.
In celebrating the innovations in work organization that have supported business continuity during the health crisis, we cannot forget that many will have lost their jobs or gone out of business as the pandemic has brought some industries to a standstill. For those returning to their place of work, the quality of work will be a key issue, in particular safe and healthy workplaces.
What needs to happen next?
The degree of workers' trust in the measures taken by employers to make workplaces safe, will no doubt have an impact on the return to work. Engagement with trade union representatives, where these exist, is a must.
Everything from protocols for social distancing, monitoring and testing, and the availability of personal protective equipment (PPE) need to be discussed to make this work.
For workers in the gig economy, such as food delivery and ride-hailing workers, work is not a place, but an activity performed for an income. The pandemic has revealed the false choice between flexibility and income security. These workers may have no or inadequate access to sick leave and unemployment-insurance benefits. We need to tap into the brave new world to ensure that their work is performed under conditions that are safe.
How different do you expect the workplace in developing countries to look?
The ILO estimates a 60 per cent decline in the earnings of the almost 1.6 billion workers in the informal economy in the first month of the crisis. These workers are simply not able to work remotely and face the impossible choice of risking life or livelihood. Some countries have adopted measures to shore up this essential income while also ensuring adequate hygiene and PPE for employees and customers, informal enterprises and workers.
As companies begin to evaluate the effectiveness of the shift to remote work and their ability to tackle data security concerns, new opportunities may open up in services for developing countries with the necessary infrastructure.
However, these off-shoring opportunities in activities such as software development and engineering to financial services, may be accompanied by the reshoring in of other jobs as companies seek to improve inventory management and the predictability of supply chains.
This will have longer-term effects on employment in developing and emerging economies. The challenge is that while it will take time for new service sectors to mature, the negative impact of rising unemployment will be felt immediately. Inequalities in digital readiness may further inhibit countries from seizing these opportunities.
What are the benefits and drawbacks of remote work?
The shift to remote work has enabled many companies to continue to operate and ensure the health and safety of their employees. Those able to make the transition to remote work during the health crisis have had the opportunity to share meals with their families. Work has become human-centred to accommodate homeschooling and child and elder care.
Yet, the lines between working time and private time have become blurred for these individuals, causing an increase in stress and exposure to mental health risks.
In the face of a dramatic economic downturn caused by the pandemic and surging unemployment figures, there are opportunities to leverage these changes in work organization to design new job-sharing schemes that allow for flexibility and save jobs. This may mean shorter work weeks or work-sharing arrangements to avoid furloughs in lean times, while reshaping working time arrangements to achieve better work-life balance in the longer-term.
The digital transformation of work and possibility to engage in remote work has also been accompanied by other benefits. It has presented possibilities for older, more experienced workers to prolong their working life on their terms and provided work opportunities for those in rural communities. However, for many others, it has compounded a sense of isolation and a loss of identity and purpose. The social value of work and the dignity and belonging we derive from it cannot be replaced by virtual rooms, no matter how casual our attire while we occupy them.
To what extent will the pandemic entrench rising inequality?
While the pandemic may represent a tipping point for the digital transformation of the workplace, it has also revealed deep fault lines. It is those in the upper income brackets who are the most likely to choose to work remotely, whereas those in the lowest have no choice; they will have to commute and are more likely to be time-poor as a result.
Looking to the future, as digital and online work becomes the new normal, the demand for skilled workers is likely to rise along with their wages. The contributions of care-workers and other workers (e.g. teachers and staff in grocery stores) will be more highly valued than before. Yet, many low-paid workers whose wages have been stagnating in the face of declining union power and a shifting employment relationship are likely to see their incomes eroded even further as the ranks of the unemployed increase.
Historically, economic shocks, pandemics and wars have exacerbated inequality. The remaining question is whether this one will be a tectonic shift with rising political and social instability, or a shock that leads us to reinforce the foundations of just societies and the principles of solidarity and democratic decision-making that move societies, labour markets and workplaces in the direction of equality.
A post-COVID recovery presents significant challenges for the French economy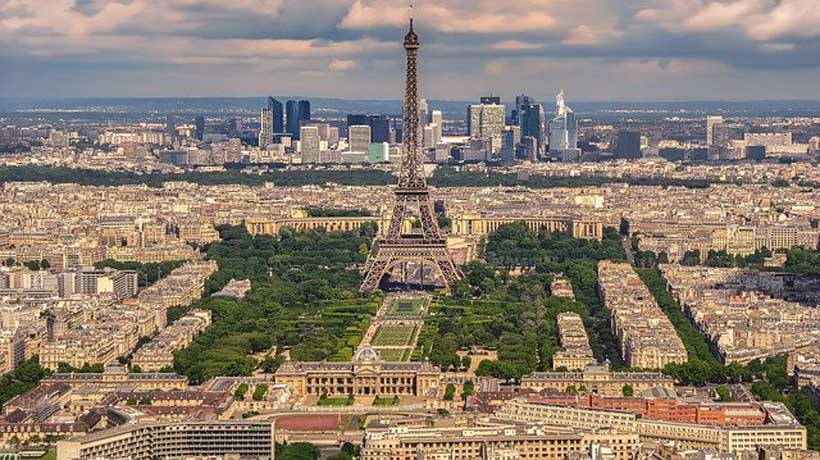 As France tentatively eases its lockdown measures, the French government is faced with dealing with an unprecedented economic crisis.
The curb in economic activity during the coronavirus pandemic has considerably strained the second biggest economy of the eurozone. During the first economic quarter, the French economy plunged by 5.8% – which factored only one month of confinement where 67 million people were ordered to stay at home.
The resultant health security measures required the French government to act swiftly to prevent redundancies, by launching a partial unemployment scheme 'chômage partiel', under which fixed-term workers received partial unemployment benefits from the French government. Public aid was also granted to small businesses to prevent them from going bankrupt during this uncertain period.
Whilst these measures have prevented significant job losses during the confinement, the easing of restrictions now requires the French government to stimulate the economy. Economic activity figures are expected to continue to decline in the second quarter and real GDP is expected to drop by 8% overall this year.
Since the relaxation of the lockdown measures, only non-essential enterprises that can guarantee social distancing practices have been allowed to resume their business activities. The tourism sector, which accounts for8% of national wealth and 2 million jobs, has received 18 billion euros in rescue funds in response to the remaining closure of hotels, restaurants and cafes.
Yet, there are also other strategic sectors that urgently require government support. These sectors include entities operating in the automotive, aerospace and retail sectors. Well-Known French car manufacturers such as the Peugeot group and Renault, have seen their business operations severely affected by the Covid-19 pandemic since the lockdown of Wuhan, where their assembly plants are located. Subsequent health restriction measures taken by the French government have also led to a significant 84% decline in their operating sales results due to the closure of car dealerships during this period.
The standstill of the airline industry has inevitably affected the financial stability of aircraft manufacturers and their supply chains in France. Falling sales have led Airbus to reduce the production capacity of its Toulouse manufacturing plant by and is expected to increase further by June, which will inexorably affect the financial stability of their suppliers. The halt in air traffic is expected to result in the loss of 26000 jobs for Airbus and 85000 for its subcontractors in the Occitanie region.
In the retail sector, entities that were in difficulty before the health restriction measures, also saw their financial situation considerably impeded. Between March and May, the retailer La Halle incurred a loss of 106 million euros in sales. Other prominent retailers, notably NAF NAF, which employs 1170 people and owns 160 stores, has been placed under judicial rehabilitation proceedings – redressement judiciaire.
The precarious predicament of certain sectors requires the French government to intervene to prevent greater financial strain mounting in key strategic sectors. The Minister of Economy and Finance has specified his intention to establish a recovery support package for the automotive and aerospace sector in the coming weeks.
The challenge for Bercy is straightforward – ensure that the recovery package meets the needs of both sectors. This is important considering that the automotive sector accounts for 36%of government revenue while the aerospace sector accounts for 12% of French exports of goods. This inevitably requires Bercy to ensure that stimulus packages for both sectors cover employee job security and the freezing of production taxes for aircraft and car manufacturers in order to alleviate their financial strain. This is particularly important for manufacturers in the aerospace sector, which will continue to be affected by the slow and progressive return of air travel.
The post-pandemic period also requires automobile manufacturers and retail sector entities to restructure their business strategy to regain the competitiveness lost during the confinement. The loss in business activity from the lockdown necessitates entities in these sectors most in difficulty, to extend their working hours and limit the number of vacation days in order to produce new wealth, which will enable them to mitigate the economic losses incurred during the confinement. The production of greater wealth will enable the French State to increase its tax base and thus revenues and repay more rapidly the debt accumulated during the pandemic.
As France tentatively moves out of confinement, it is also important for Bercy to encourage consumers to support French manufacturing entities. It is apparent during the eight weeks of confinement, households saved tens of billions of euros. In this perspective, positive deconfinement results coupled with the ease in lockdown measures will gradually rehabilitate consumer confidence. Providing economic incentives for low-income earners is also necessary to encourage them to purchase a new car, which will help boost the sales growth of car manufacturers.
Recovery also requires the collective support of EU member states. Paris and Berlin are seeking to push forward a 500 billion eurosrecovery fund, in which the European Commission will borrow on the financial markets in order to disperse the recovery funds through grants to European economies hit hardest by the pandemic.Its repayment would be the financial responsibility of the entire block.
Yet the naysayer countries Austria, Netherlands, Denmark and Sweden, have instantly rejected the idea of greater fiscal integration. The four's main concernis the plan of Paris and Berlin to propose grants instead of loans. The challenge for Macron and Merkel is to convey to their European partners that this mechanism is important for Europe to recover less painfully from the pandemic and to shield off anti-European and populist sentiment, especially in the block's southern countries.
For Bercy, the European solidarity fund will provide much-needed respite for French public finances, which have been significantly strained by the chômage partiel provision, which amountsto26 billion euros.
All in all, while the COVID-19 pandemic poses major challenges for the French economy, support of the French government and European collective action, combined with an overhaul of corporate strategy, will enable Europe's second largest economy to recover from the crisis more rapidly.