Changing Nature of Competitiveness Poses Challenges for Future of the Global Economy
The changing nature of economic competitiveness in a world that is becoming increasingly transformed by new, digital technologies is creating a new set of challenges for governments and businesses, which collectively run the risk of having a negative impact on future growth and productivity. This is the key finding of the World Economic Forum's Global Competitiveness Report, which is published today.
According to the report, which in 2018 uses a brand new methodology to fully capture the dynamics of the global economy in the Fourth Industrial Revolution, many of the factors that will have the greatest impact in driving competitiveness in the future have never been the focus of major policy decisions in the past. These include idea generation, entrepreneurial culture, openness, and agility.
The new tool maps the competitiveness landscape of 140 economies through 98 indicators organised into 12 pillars. For each indicator, using a scale from 0 to 100, it indicates how close an economy is to the ideal state or "frontier" of competitiveness. When combining these factors, the United States achieves the best overall performance with a score of 85.6, ahead of Singapore and Germany. The average score for the world is 60, 40 points away from the frontier.
One unifying theme among the world's most competitive economies is that they all possess considerable room for improvement. For example, while the report's Global Competitiveness Index finds that Singapore is the most 'future-ready' economy, it trails Sweden when it comes to having a digitally skilled workforce. Switzerland, meanwhile, has the most effective labour for reskilling and retraining policies and US companies are the fastest when it comes to embracing change.
One of the report's most concerning findings is the relative weakness across the board when it comes to mastering the innovation process, from idea generation to product commercialization. Here, 103 countries score lower than 50 in this area of the index which is topped by Germany, followed by the United States and Switzerland. The report notably finds that attitude towards entrepreneurial risk is the most positive in Israel and tends to be negative in several East Asian economies. Canada has the most diverse workforce and Denmark's corporate culture is the least hierarchical, both critical factors for driving innovation.
"Embracing the Fourth Industrial Revolution has become a defining factor for competitiveness. With this Report, the World Economic Forum proposes an approach to assess how well countries are performing against this new criterion. I foresee a new global divide between countries who understand innovative transformations and those that don't. Only those economies that recognize the importance of the Fourth Industrial Revolution will be able to expand opportunities for their people," said Klaus Schwab, Founder and Executive Chairman, World Economic Forum.
Openness must be complemented by inclusion
At a time of escalating trade tensions and a backlash against globalization, the report also reveals the importance of openness for competitiveness. For example, those economies performing in indicators that denote openness such as low tariff and non-tariff barriers, ease of hiring foreign labour and collaboration in patent application among others also tend to perform well in terms of innovation and market efficiency. This data suggests that global economic health would be positively impacted by a return to greater openness and integration. However, it is critical that policies be put in place to improve conditions of those adversely affected by globalization within countries.
The report also presents a strong argument that redistributive policies, safety nets, investments in human capital, as well as more progressive taxation aimed at addressing inequality do not need to compromise an economy's levels of competitiveness. With no inherent trade-off between competitiveness and inclusion, it is possible to be pro-growth and inclusive at the same time. For example, workers in the Index's ten most competitive economies work on average five hours less per week than workers in the three BRICS economies – Brazil, India and Russia – for which working time data is available.
A key message from the report is the need for a broad-based approach to raising competitiveness – a strong performance in one area cannot make up for a weak performance in another. This is especially true when it comes to innovation: while it is true that a strong focus on technology can provide leapfrogging opportunities for low and middle income countries, governments must not lose sight of 'old' developmental issues, such as governance, infrastructure and skills. In this light one worrying factor thrown up by this year's Index is the fact that, for 117 of the 140 economies surveyed, quality of institutions remains a drag on overall competitiveness.
"Competitiveness is neither a competition nor a zero-sum game—all countries can become more prosperous. With opportunities for economic leapfrogging, diffusion of innovative ideas across borders and new forms of value creation, the Fourth Industrial Revolution can level the playing field for all economies. But technology is not a silver bullet on its own. Countries must invest in people and institutions to deliver on the promise of technology." said Saadia Zahidi, Member of the Managing Board and Head of the Centre for the New Economy and Society.
Regional and country highlights
With a score of 85.6 out of 100, the United States is the country closest to the frontier of competitiveness. It notably leads the Business dynamism pillar, thanks to its vibrant entrepreneurial culture, the Labour market pillar (score of 81.9 out of 100) and the Financial system (92.1) pillar. These are among the several factors that contribute to making the US' innovation ecosystem one of the best in the world (86.5, 2nd behind Germany). The country's institutional framework also remains relatively sound (74.6, 13th). However, there are indications of a weakening social fabric (63.3, down from 65.5) and worsening security situation (79.1, 56th)—the United States has a homicide rate five times the advanced economies' average. It is far from the frontier in areas such as checks and balances (76.3, 40th), judicial independence (79.0, 15th), and corruption (75.0, 16th). The country also lags behind most advanced economies in the Health pillar, with healthy life expectancy at 67.7 years (46th), three years below the average of advanced economies, and six years less than Singapore and Japan. Finally, ICT adoption is relatively low compared to other advanced economies, including aspects such as mobile-broadband subscriptions and internet users. With a score of 71.2, the United States trails Korea by a full 20 points.
In addition to the United States, other G20 economies in the top 10 include Germany (3rd, 82.8), Japan (5th, 82.4) and the United Kingdom (8th, 82.0). G20 results are highly diverse. Almost 30 points, and 80 ranks separate the United States from Argentina (81st, 57.5), the worst performing G20 economy.
Singapore ranks second in the overall rankings (score of 83.5), with openness as the defining feature of this global trading hub and one of the main drivers of its economic success. The country also leads the infrastructure pillar, with a nearly perfect score of 95.7, thanks to its world-class transport infrastructure and connectivity.
Besides Singapore and Japan, Hong Kong SAR (7th, 82.3) is the third economy from East Asia and the Pacific region in the top ten, confirming the widely held view that overall growth momentum in the region is set to last. These three economies boast world-class physical and digital infrastructure and connectivity, macroeconomic stability, strong human capital, and well-developed financial systems. Australia (14th, 78.9) and Korea (15th, 78.8) are among the top 20. The biggest gap in this region lies in the development of an innovation ecosystem—New Zealand ranks 20th on the Innovation Capability pillar, while the Republic of Korea ranks 8th. Emerging markets such as Mongolia (99th , 52.7), Cambodia (110th, 50.2) and Lao PDR (112th, 49.3) are only half way to the frontier, making them vulnerable to a sudden shock, such as a faster-than-expected rise in interest rates in advanced economies and escalating trade tensions.
Of the BRICS grouping of large merging markets, China is the most competitive, ranking 28 in the Global Competitiveness Index with a score of 72.6. It is followed by Russia which is ranked 43. These are the only two in the top 50. Next is India, which ranks 58, up five places on 2017: with a score of 62, it registers the largest gain of any country in the G20. India is followed by South Africa, which falls 5 places this year to 67. Last is Brazil, which slips 3 places to 72.
Europe is made up of a very competitive north-west, a relatively competitive south-west, a rising north-east region and a lagging south-east. Despite continuing fragility from recent political shifts, the continent's basic competitiveness factors, such as health, education, infrastructure and skills, are firmly in place. Sweden (9th, 81.7) is the highest ranked of the Nordic economies, while France (17th, 78.0) is among the top 20. The greatest disparities in the region lie in national innovation ecosystems, with countries in Eastern Europe and the Balkans lacking basic innovation infrastructure, while countries such as Germany and Switzerland set the global standards for innovation.
Chile (33rd, 70.3) leads the Latin America and the Caribbean region by a wide margin, ahead of Mexico (46th, 64.6) and Uruguay (53rd, 62.7). Venezuela (127th, 43.2) and Haiti (138th, 36.5) close the march. The region's competitiveness remains fragile and could be further jeopardized by a number of factors including increased risk from trade protectionism in the United States; spillover of Venezuela's economic and humanitarian crisis; policy uncertainty from elections in the region's largest economies, and disruptions from natural disasters threatening the Caribbean. Insecurity and weak institutions are two of the biggest challenges for most countries.
Competitiveness performance in the Middle East and North Africa remains diverse, with Israel (20th, 76.6) and the United Arab Emirates (27th, 73.4), leading the way in the region. Saudi Arabia is in 39th position with a score of 67.5 out of 100. A focus on intra-region connectivity, in combination with improvements in ICT readiness and investment in human capital would improve the region's capacity to innovate, foster business dynamism and increase its competitiveness performance.
Seventeen of the 34 sub-Saharan African economies studied are among the bottom 20, and the region's average (45.2) placed it less than halfway to the frontier. Mauritius (49th, 63.7) leads the region, ahead of South Africa and nearly 30 points and 91 places ahead of Chad (140th, 35.5). Kenya is in 93rd position with a score of 53.7 while Nigeria is in 115th position with a score of 47.5 out of 100.
Oil Market Report: Heeding the warnings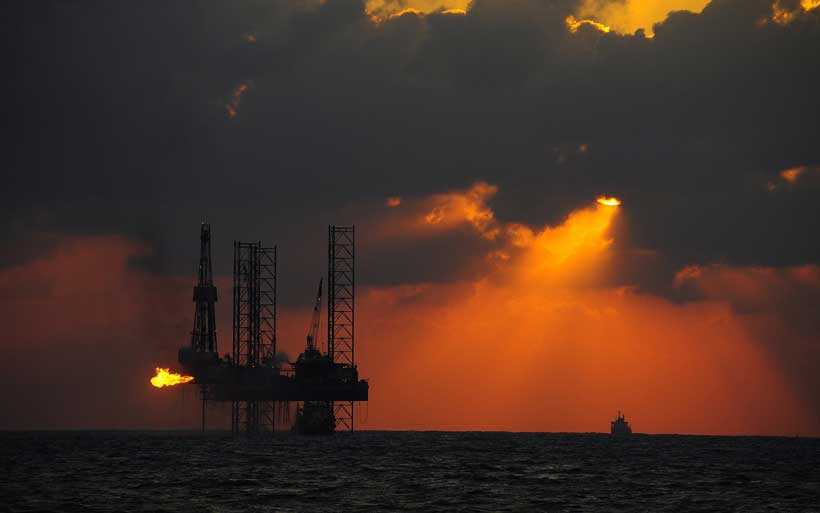 In last month's Report, we noted that since the middle of the year oil supply had increased sharply, with gains in the Middle East, Russia and the United States more than compensating for falls in production in Iran, Venezuela and elsewhere. New data show that the pace has accelerated, and this higher output, in combination with Iranian sanctions waivers issued by the US and steady demand growth, implies a stock build in 4Q18 of 0.7 mb/d. Already, OECD stocks have increased for four months in a row, with products back above the five-year average. In 1H19, based on our outlook for non-OPEC production and global demand, and assuming flat OPEC production (i.e. losses from Iran/Venezuela are offset by others), the implied stock build is currently 2 mb/d.
In the August edition of this Report we described the replacement of Iranian and Venezuelan barrels as "challenging", and that there was a danger of prices rising too high too fast. Producers have heeded the warnings and more than met the challenge and today, the Big Three, Russia, Saudi Arabia and the United States, all see output at record levels. Total non-OPEC production in August, the latest month for which we have consolidated data, was 3.5 mb/d higher than a year ago, with the United States contributing an extraordinary 3.0 mb/d. Russia's crude output has hit a new record of 11.4 mb/d, with companies suggesting that they could produce even more.
In early October, the price of Brent crude oil reached a four-year high above $86/bbl, reflecting the legitimate fears of market tightness. In our view, this was a dangerous "red zone" and it justified calls for producers to raise output. Today, the price has fallen to a more reasonable level close to $70/bbl, well below where it was in May before the US announced its change of policy on Iran. Lower prices are clearly a benefit to consumers, especially hard-pressed ones in developing countries that are suffering from the additional handicap of weak national currencies. For now, forecasts of oil demand growth remain solid with an increase of 1.3 mb/d this year and an increase to 1.4 mb/d in 2019, even though the macro-economic outlook is uncertain.
We should also recognise the interests of the producers. For many countries, even though their output might have increased, prices falling too far are unwelcome. Ministers from the Vienna Agreement countries will meet in early December, but we have already seen suggestions from leading producers that supply could be cut soon if customers, seeing ample supply, rising stocks, and slumping refining margins, request lower volumes.
Although the oil market appears to be more relaxed than it was a few weeks ago, and there might be a sense of "mission accomplished" that producers have met the challenge of replacing lost barrels, such is the volatility of events that rising stocks should be welcomed as a form of insurance, rather than a threat. The United States remains committed to reducing Iranian oil exports to zero from the 1.8 mb/d seen today; there are concerns as to the stability of production in Libya, Nigeria and Venezuela; and the tanker collision last week in Norwegian waters, although modest in impact, is another reminder of the vulnerability of the system to accidents.
The response to the call by the IEA and others to increase production is a reminder that the oil industry works best when it works together. Regular contacts between key players are essential in creating understanding, and even though oil diplomacy has succeeded so far this year, it needs to be maintained to ensure market stability.
Organisations are not doing enough to prepare for the future of work
While the majority of businesses recognise which capabilities are important for their future success, many are failing to take the actions needed today to build or even introduce them into their organisations. These actions include using data analytics to make workforce decisions and creating a compelling work experience for employees.
This gap will put them at risk in the future when it comes to attracting, developing and retaining the talent they need to succeed.
These are some of the key findings of PwC's latest Future of Work report, produced in collaboration with Lynda Gratton, Professor of Management Practice at London Business School. The report is based on a survey of 1,246 business and HR leaders from 79 countries. It focuses on 45 capabilities and identifies where organisations are most 'at risk' by looking at the number of respondents who say a capability is important to the future of their business but indicate that they're are not yet taking action.
Carol Stubbings, Joint Global Leader, People and Organisation, PwC UK, says:"Technology and trends such as rising life expectancy, social and environmental pressures and the gig economy are transforming the world of work. Companies that understand and act on these workforce changes now will be the ones that thrive in the future."
The untapped potential of data and analytics
The survey finds that companies are struggling to use data and advanced analytics to make better decisions about the workforce. The top three 'at risk' capabilities all relate to workforce analytics and their use in improving the working environment and people's behaviours.
Although more than 60% of respondents say using data analytics in workforce decisions is important, only 27% actually use it. In addition, only 38% use data analytics to predict and monitor skills gaps in the workforce, while just 31% use sophisticated workforce planning and predictive analytics and only 28% use data analytics to help limit bias in hiring and to craft incentives tailored to individuals.
Participants in North America report stronger progress than their counterparts in other parts of the world, especially Asia and Western Europe. Almost all industries are finding it difficult to make headway with data and analytics. The exception is health where data is used in skills identification and tackling biases in hiring and reward.
Bhushan Sethi, Joint Global Leader, People and Organisation, PwC US, says:"Companies are increasingly pursuing data-driven talent decisions, whether it's to anticipate and remediate skills gaps, eliminate bias in hiring or performance and rewards decisions, or leverage business scenario planning to ultimately determine the workforce mix.
"The survey findings highlight the need for organisations to invest in digital tools to drive people decisions. We see this as a 'no regrets' move in preparing for the future. But this requires the baseline data to be accurate, and the challenge today is that jobs don't reflect what people do. Many companies don't have accurate data on who does what and where, and few have an inventory of their people's skills for development purposes. This is where using data and analytics can make a real difference."
Creating the right people experience is vital
Six of the top ten 'at risk' capabilities relate to the people experience. One area organisations can do more is around managing workloads. While 76% of respondents believe this is important, only 50% say they are doing something about it – making this the #6 'at risk' capability globally. This is particularly an issue in the Middle East and North America where it tops the list, and Asia where it ranks #3. It is much less of a risk in Western Europe (11th).
Many people work in extremely demanding work cultures. While the corporate response in recent years has been to provide company wellness initiatives, sustainable change will only occur if work itself is redesigned so that it delivers vitality and an environment conducive to maintaining productive energy levels.
Organisations should also focus on easing concerns around the future of work. Carol Stubbings comments:"With all the talk about artificial intelligence, automation and robots taking jobs, many people are anxious and forming their own narrative around the future of work. Organisations should take the lead and own the story, by creating and communicating a strong narrative that covers what the future of work means for the company and its people, and how they will be more transparent around plans and decisions based on purpose."
Some of the other 'at risk' capabilities that relate to the people experience include:
Adaptability and agility: while 78% of respondents believe that developing adaptability and agility in their workers is important, just 52% say their talent practices are designed to nurture this. This will be increasingly important as workers will need to adapt to and thrive through change.
Intrapreneurship: Only 56% of respondents say they have avenues present for employees to offer innovative ideas and support them in turning these ideas into action. Organisations that fail to create opportunities for their 'intrapreneurs' risk losing innovative team members and their ideas.
Autonomy: Providing autonomy over where and when people work is increasingly important in attracting and retaining talent. While 70% of respondents believe this is important, only 45% currently give their employees a high degree of autonomy.
The report warns organisations need to be mindful of unintended consequences. Bhushan Sethi explains:"Organisations must think carefully about the impact of initiatives such as encouraging off-site working. In some cases, this can result in employees feeling they need to be on call 24/7 to prove themselves. There can also be a fine line between autonomy and isolation. Getting this wrong will sap vitality and social resilience. At the same time, too much surveillance can erode autonomy and trust."
Missing out on good ideas and flexible talent
The way people work and their relationships with organisations are becoming more fluid. The numbers of contractors, freelancers and portfolio workers are on the rise, and more and more partnerships between large organisations and smaller start-ups are providing ready access to innovation and talent on demand.
Identifying where and how to engage this flexible talent will become increasingly important for organisations, yet few are prepared for this shift. Only 8% of respondents strongly agree their organisations are able to engage easily with this valuable resource as and when they are needed. In addition, 58% of respondents say they have no capability to use open innovation and crowdsourced ideas and only 9% agree strongly that they can do this.
It's clear that organisations need to do more to take advantage of the ideas and skills from the wider market – not just from their traditional employee base.
Other key findings from PwC's Workforce of the Future report include:
HR leaders are more comfortable about their efforts to prepare the workforce of the future compared to non-HR leaders. In 42 of the 45 capabilities, a higher percentage of business leaders than HR saw their organisation at risk.
HR's ability to navigate the technology landscape is a top 'at risk' capability for organisations.  But HR and other leaders don't see it the same way: 41% of HR Leaders are confident that their HR departments are up to speed in this area, but only a quarter of business leaders agree.
The good news is that the capabilities that respondents rate as the most important are the ones where they are taking the most action. There is no overlap between the top ten 'at risk' capabilities and the top ten considered extremely high in importance.
Making power systems more flexible as global energy transition accelerates
The global energy landscape is witnessing a rapid and disruptive change driven by an unprecedented growth in renewables. Last year alone, a record-breaking 168 GW of renewable energy capacity were added globally – the sixth consecutive year in which additions from renewables have exceeded those from conventional sources. Today, a quarter of the world's electricity comes from renewables.
But, the recent IPCC report has sent a clear signal and called for a scaling up of renewables both in the power and in end use sectors such as transport and buildings. This echoes IRENA's own analysis which estimates that avoiding the worst effects of global warming will require to source 85% of global power and two-thirds of total energy supply from renewables by 2050. Around 60% of electricity would come from so called variable renewable energy (VRE) like solar and wind.
Experiences from frontrunner countries show that flexibility in the power system can help integrating solar and wind into the market.
Flexibility can be found in different parts of the power system including generation, grid, storage and end-users.
With today's report on Power system flexibility for the energy transition and a new tool to assess the flexibility of the power system – the FlexTool – IRENA opens a new work stream that support its members in finding the most cost-effective mix of flexibility solutions. The tool has been applied jointly with IRENA members Colombia, Panama, Uruguay and Thailand to assess the flexibility of their power system based on the latest national plans.
Figure 1. Flexible Power System – Accelerated uptake of wind and solar 
Claudia Cabrera from the Ministry of Industry, Energy and Mining (MIEM) of Uruguay, who presented the Uruguayan FlexTool analysis during the 16th meeting of the IRENA Council, said: "The FlexTool can assess in an integrated manner sector coupling alternatives, which is an aspect of great importance in an electric system like the Uruguayan characterized by energy surpluses. Therefore, the IRENA FlexTool can complement the existing planning toolkit by providing additional insights on flexibility and options to further increase it." The Uruguayan FlexTool analysis concluded that Uruguay's power system is flexible enough to accommodate the actual and future deployment of VRE resulting from the country's long-term generation expansion plan.
Dolf Gielen, Director of IRENA's Innovation and Technology Center added: "The new report showcases flexibility in all parts of the energy system. Findings show that the smooth integration of variable renewable energy into power systems requires innovations. Beyond technological solutions, flexibility can be unlocked through market design, operational practices and new business models."
Demand has a significant potential to contribute to the flexibility of the power system – from quickly responding to supply shortages to following price signals in order to consume energy when it is cheaper, and the grid does not face congestion. A central element of flexibility is sector-coupling, the coupling of energy demand for heat, fuels and mobility by using power to heat (e.g. heat pumps), power to gas (e.g. hydrogen from renewable electricity) and power to mobility. Electric vehicles for example can act as battery storage devices if regulations and technologies are aligned and provide short term storage and grid services.
For more information, see Power system flexibility for the energy transition, including an Overview for Policy Makers, IRENA Flextool Methodology (coming soon) and two case studies.