Nearly Half the World Lives on Less than $5.50 a Day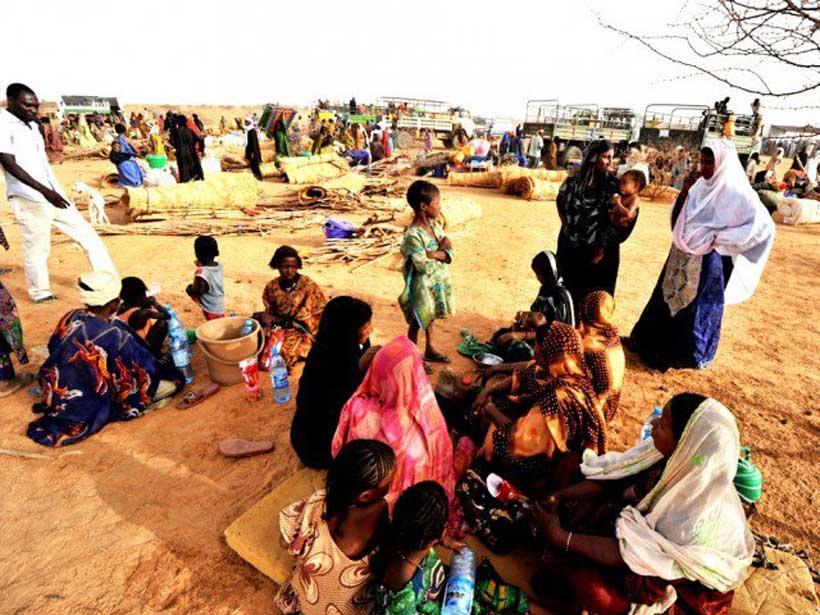 Economic advances around the world mean that while fewer people live in extreme poverty, almost half the world's population — 3.4 billion people — still struggles to meet basic needs, the World Bank said.
Living on less than $3.20 per day reflects poverty lines in lower-middle-income countries, while $5.50 a day reflects standards in upper-middle-income countries, the World Bank said in its biennial Poverty and Shared Prosperity Report, "Piecing Together the Poverty Puzzle."
The World Bank remains committed to achieving the goal of ending extreme poverty, defined as living on less than $1.90 a day, by 2030. The share of the world's population living in extreme poverty fell to 10 percent in 2015, but the pace of extreme poverty reduction has slowed, the Bank warned on Sept. 19.
However, given that economic growth means that a much greater proportion of the world's poor now live in wealthier countries, additional poverty lines and a broader understanding of poverty are crucial to fully fighting it, the report says.
"Ending extreme poverty by 2030 and boosting shared prosperity are our goals, and we remain committed to them," said World Bank Group President Jim Yong Kim. "At the same time, we can take a broader view of poverty at different levels and dimensions around the world. This view reveals that poverty is more widespread and entrenched, underlining the importance of investing in people."
While rates of extreme poverty have declined substantially, falling from 36 percent in 1990, the report's expanded examination of the nature of poverty demonstrates the magnitude of the challenge in eradicating it. Over 1.9 billion people, or 26.2 percent of the world's population, were living on less than $3.20 per day in 2015. Close to 46 percent of the world's population was living on less than $5.50 a day.
The report also goes beyond monetary measures of poverty to understand how access to adequate water and sanitation, education, or electricity affect a family's well-being. And since the burdens of poverty often fall most heavily on women and children, the report analyzes how poverty can vary within a household.
The report finds that the incomes of the poorest 40 percent grew in 70 of the 91 economies monitored. In more than half of the economies, their incomes grew faster than the average, meaning they were getting a bigger share of the economic pie. However, progress in sharing prosperity lagged in some regions of the world. The report also warns that data needed to assess shared prosperity is weakest in the very countries that most need it to improve. Only one in four low-income countries and four of the 35 recognized fragile and conflict-affected states have data on shared prosperity data over time.
The new measures allow the World Bank to better monitor poverty in all countries, in multiple aspects of life, and for all individuals in every household.
REGIONAL SNAPSHOTS
East Asia and Pacific: The region was one of the best performers in shared prosperity: The incomes of the poorest 40 percent of the population grew on average 4.7 percent between 2010 and 2015. East Asia not only had the largest reductions in extreme poverty, but also in the proportion of people living on less than $3.20 and $5.50 per day. While extreme poverty is very low, the region saw a higher percentage of people lacking access to sanitation.
Europe and Central Asia: Many countries in the region suffered setbacks in the growth of incomes of its bottom 40. On the other hand, several economies whose bottom 40 suffered large declines because of the financial and the debt crises were recovering. Among developing regions, Europe and Central Asia had the lowest percentage of people living under the $3.20 and $5.50 poverty lines. However, in the share of people lacking schooling enrollment, it performs less well than either East Asia and Pacific or Latin America and the Caribbean.
Latin America and the Caribbean: The region saw less shared prosperity from 2010 to 2015 than in previous years as its economies were impacted by a slowdown in global commodity prices. The region had almost 11 percent living on less than $3.20 a day and over 26 percent on less than $5.50 a day in 2015. Poverty in non-monetary dimensions such as lack of access to drinking water, adequate sanitation or electricity was much less associated with monetary aspects.
Middle East and North Africa: Even though the region saw an increase in the number of people living on less than $1.90 a day, levels of extreme poverty remained low. However, the region had more people living on less than $5.50 per day in 2015 than in 1990. Additionally, almost one in seven people lacks adequate sanitation.
South Asia: the region saw impressive growth of the incomes of its bottom 40 between 2010 and 2015. Despite a 35-percentage point decline in extreme poverty between 1990 and 2015, the region registered only an 8 percent decrease in people living on less than $3.20 a day, and over 80 percent of the region still lived below $5.50 per day in 2015. Also, the number of people in the region living in households without access to electricity or adequate sanitation was far greater than those living in monetary poverty.
Sub-Saharan Africa: A third of the countries in the region experienced negative income growth for the bottom 40 percent of their populations. The region with the largest number of extreme poor, Africa saw its population nearly double between 1990 and 2015, with one of the largest increases in population being for those living on less than $3.20 and more than $1.90. The poor suffered from multiple deprivations such as low consumption levels and lack of access to education and basic infrastructure services.
Oil Market Report: Heeding the warnings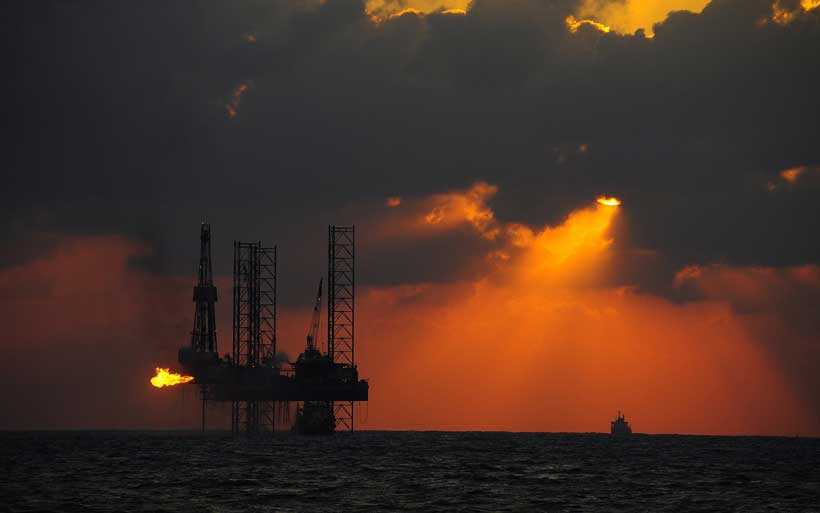 In last month's Report, we noted that since the middle of the year oil supply had increased sharply, with gains in the Middle East, Russia and the United States more than compensating for falls in production in Iran, Venezuela and elsewhere. New data show that the pace has accelerated, and this higher output, in combination with Iranian sanctions waivers issued by the US and steady demand growth, implies a stock build in 4Q18 of 0.7 mb/d. Already, OECD stocks have increased for four months in a row, with products back above the five-year average. In 1H19, based on our outlook for non-OPEC production and global demand, and assuming flat OPEC production (i.e. losses from Iran/Venezuela are offset by others), the implied stock build is currently 2 mb/d.
In the August edition of this Report we described the replacement of Iranian and Venezuelan barrels as "challenging", and that there was a danger of prices rising too high too fast. Producers have heeded the warnings and more than met the challenge and today, the Big Three, Russia, Saudi Arabia and the United States, all see output at record levels. Total non-OPEC production in August, the latest month for which we have consolidated data, was 3.5 mb/d higher than a year ago, with the United States contributing an extraordinary 3.0 mb/d. Russia's crude output has hit a new record of 11.4 mb/d, with companies suggesting that they could produce even more.
In early October, the price of Brent crude oil reached a four-year high above $86/bbl, reflecting the legitimate fears of market tightness. In our view, this was a dangerous "red zone" and it justified calls for producers to raise output. Today, the price has fallen to a more reasonable level close to $70/bbl, well below where it was in May before the US announced its change of policy on Iran. Lower prices are clearly a benefit to consumers, especially hard-pressed ones in developing countries that are suffering from the additional handicap of weak national currencies. For now, forecasts of oil demand growth remain solid with an increase of 1.3 mb/d this year and an increase to 1.4 mb/d in 2019, even though the macro-economic outlook is uncertain.
We should also recognise the interests of the producers. For many countries, even though their output might have increased, prices falling too far are unwelcome. Ministers from the Vienna Agreement countries will meet in early December, but we have already seen suggestions from leading producers that supply could be cut soon if customers, seeing ample supply, rising stocks, and slumping refining margins, request lower volumes.
Although the oil market appears to be more relaxed than it was a few weeks ago, and there might be a sense of "mission accomplished" that producers have met the challenge of replacing lost barrels, such is the volatility of events that rising stocks should be welcomed as a form of insurance, rather than a threat. The United States remains committed to reducing Iranian oil exports to zero from the 1.8 mb/d seen today; there are concerns as to the stability of production in Libya, Nigeria and Venezuela; and the tanker collision last week in Norwegian waters, although modest in impact, is another reminder of the vulnerability of the system to accidents.
The response to the call by the IEA and others to increase production is a reminder that the oil industry works best when it works together. Regular contacts between key players are essential in creating understanding, and even though oil diplomacy has succeeded so far this year, it needs to be maintained to ensure market stability.
Organisations are not doing enough to prepare for the future of work
While the majority of businesses recognise which capabilities are important for their future success, many are failing to take the actions needed today to build or even introduce them into their organisations. These actions include using data analytics to make workforce decisions and creating a compelling work experience for employees.
This gap will put them at risk in the future when it comes to attracting, developing and retaining the talent they need to succeed.
These are some of the key findings of PwC's latest Future of Work report, produced in collaboration with Lynda Gratton, Professor of Management Practice at London Business School. The report is based on a survey of 1,246 business and HR leaders from 79 countries. It focuses on 45 capabilities and identifies where organisations are most 'at risk' by looking at the number of respondents who say a capability is important to the future of their business but indicate that they're are not yet taking action.
Carol Stubbings, Joint Global Leader, People and Organisation, PwC UK, says:"Technology and trends such as rising life expectancy, social and environmental pressures and the gig economy are transforming the world of work. Companies that understand and act on these workforce changes now will be the ones that thrive in the future."
The untapped potential of data and analytics
The survey finds that companies are struggling to use data and advanced analytics to make better decisions about the workforce. The top three 'at risk' capabilities all relate to workforce analytics and their use in improving the working environment and people's behaviours.
Although more than 60% of respondents say using data analytics in workforce decisions is important, only 27% actually use it. In addition, only 38% use data analytics to predict and monitor skills gaps in the workforce, while just 31% use sophisticated workforce planning and predictive analytics and only 28% use data analytics to help limit bias in hiring and to craft incentives tailored to individuals.
Participants in North America report stronger progress than their counterparts in other parts of the world, especially Asia and Western Europe. Almost all industries are finding it difficult to make headway with data and analytics. The exception is health where data is used in skills identification and tackling biases in hiring and reward.
Bhushan Sethi, Joint Global Leader, People and Organisation, PwC US, says:"Companies are increasingly pursuing data-driven talent decisions, whether it's to anticipate and remediate skills gaps, eliminate bias in hiring or performance and rewards decisions, or leverage business scenario planning to ultimately determine the workforce mix.
"The survey findings highlight the need for organisations to invest in digital tools to drive people decisions. We see this as a 'no regrets' move in preparing for the future. But this requires the baseline data to be accurate, and the challenge today is that jobs don't reflect what people do. Many companies don't have accurate data on who does what and where, and few have an inventory of their people's skills for development purposes. This is where using data and analytics can make a real difference."
Creating the right people experience is vital
Six of the top ten 'at risk' capabilities relate to the people experience. One area organisations can do more is around managing workloads. While 76% of respondents believe this is important, only 50% say they are doing something about it – making this the #6 'at risk' capability globally. This is particularly an issue in the Middle East and North America where it tops the list, and Asia where it ranks #3. It is much less of a risk in Western Europe (11th).
Many people work in extremely demanding work cultures. While the corporate response in recent years has been to provide company wellness initiatives, sustainable change will only occur if work itself is redesigned so that it delivers vitality and an environment conducive to maintaining productive energy levels.
Organisations should also focus on easing concerns around the future of work. Carol Stubbings comments:"With all the talk about artificial intelligence, automation and robots taking jobs, many people are anxious and forming their own narrative around the future of work. Organisations should take the lead and own the story, by creating and communicating a strong narrative that covers what the future of work means for the company and its people, and how they will be more transparent around plans and decisions based on purpose."
Some of the other 'at risk' capabilities that relate to the people experience include:
Adaptability and agility: while 78% of respondents believe that developing adaptability and agility in their workers is important, just 52% say their talent practices are designed to nurture this. This will be increasingly important as workers will need to adapt to and thrive through change.
Intrapreneurship: Only 56% of respondents say they have avenues present for employees to offer innovative ideas and support them in turning these ideas into action. Organisations that fail to create opportunities for their 'intrapreneurs' risk losing innovative team members and their ideas.
Autonomy: Providing autonomy over where and when people work is increasingly important in attracting and retaining talent. While 70% of respondents believe this is important, only 45% currently give their employees a high degree of autonomy.
The report warns organisations need to be mindful of unintended consequences. Bhushan Sethi explains:"Organisations must think carefully about the impact of initiatives such as encouraging off-site working. In some cases, this can result in employees feeling they need to be on call 24/7 to prove themselves. There can also be a fine line between autonomy and isolation. Getting this wrong will sap vitality and social resilience. At the same time, too much surveillance can erode autonomy and trust."
Missing out on good ideas and flexible talent
The way people work and their relationships with organisations are becoming more fluid. The numbers of contractors, freelancers and portfolio workers are on the rise, and more and more partnerships between large organisations and smaller start-ups are providing ready access to innovation and talent on demand.
Identifying where and how to engage this flexible talent will become increasingly important for organisations, yet few are prepared for this shift. Only 8% of respondents strongly agree their organisations are able to engage easily with this valuable resource as and when they are needed. In addition, 58% of respondents say they have no capability to use open innovation and crowdsourced ideas and only 9% agree strongly that they can do this.
It's clear that organisations need to do more to take advantage of the ideas and skills from the wider market – not just from their traditional employee base.
Other key findings from PwC's Workforce of the Future report include:
HR leaders are more comfortable about their efforts to prepare the workforce of the future compared to non-HR leaders. In 42 of the 45 capabilities, a higher percentage of business leaders than HR saw their organisation at risk.
HR's ability to navigate the technology landscape is a top 'at risk' capability for organisations.  But HR and other leaders don't see it the same way: 41% of HR Leaders are confident that their HR departments are up to speed in this area, but only a quarter of business leaders agree.
The good news is that the capabilities that respondents rate as the most important are the ones where they are taking the most action. There is no overlap between the top ten 'at risk' capabilities and the top ten considered extremely high in importance.
Making power systems more flexible as global energy transition accelerates
The global energy landscape is witnessing a rapid and disruptive change driven by an unprecedented growth in renewables. Last year alone, a record-breaking 168 GW of renewable energy capacity were added globally – the sixth consecutive year in which additions from renewables have exceeded those from conventional sources. Today, a quarter of the world's electricity comes from renewables.
But, the recent IPCC report has sent a clear signal and called for a scaling up of renewables both in the power and in end use sectors such as transport and buildings. This echoes IRENA's own analysis which estimates that avoiding the worst effects of global warming will require to source 85% of global power and two-thirds of total energy supply from renewables by 2050. Around 60% of electricity would come from so called variable renewable energy (VRE) like solar and wind.
Experiences from frontrunner countries show that flexibility in the power system can help integrating solar and wind into the market.
Flexibility can be found in different parts of the power system including generation, grid, storage and end-users.
With today's report on Power system flexibility for the energy transition and a new tool to assess the flexibility of the power system – the FlexTool – IRENA opens a new work stream that support its members in finding the most cost-effective mix of flexibility solutions. The tool has been applied jointly with IRENA members Colombia, Panama, Uruguay and Thailand to assess the flexibility of their power system based on the latest national plans.
Figure 1. Flexible Power System – Accelerated uptake of wind and solar 
Claudia Cabrera from the Ministry of Industry, Energy and Mining (MIEM) of Uruguay, who presented the Uruguayan FlexTool analysis during the 16th meeting of the IRENA Council, said: "The FlexTool can assess in an integrated manner sector coupling alternatives, which is an aspect of great importance in an electric system like the Uruguayan characterized by energy surpluses. Therefore, the IRENA FlexTool can complement the existing planning toolkit by providing additional insights on flexibility and options to further increase it." The Uruguayan FlexTool analysis concluded that Uruguay's power system is flexible enough to accommodate the actual and future deployment of VRE resulting from the country's long-term generation expansion plan.
Dolf Gielen, Director of IRENA's Innovation and Technology Center added: "The new report showcases flexibility in all parts of the energy system. Findings show that the smooth integration of variable renewable energy into power systems requires innovations. Beyond technological solutions, flexibility can be unlocked through market design, operational practices and new business models."
Demand has a significant potential to contribute to the flexibility of the power system – from quickly responding to supply shortages to following price signals in order to consume energy when it is cheaper, and the grid does not face congestion. A central element of flexibility is sector-coupling, the coupling of energy demand for heat, fuels and mobility by using power to heat (e.g. heat pumps), power to gas (e.g. hydrogen from renewable electricity) and power to mobility. Electric vehicles for example can act as battery storage devices if regulations and technologies are aligned and provide short term storage and grid services.
For more information, see Power system flexibility for the energy transition, including an Overview for Policy Makers, IRENA Flextool Methodology (coming soon) and two case studies.