Russia and Multilateral Diplomacy in East Asia
When Russian Foreign Minister Sergey Lavrov attended the ASEAN Foreign Ministers' Meeting in August 2018 it was revealed that President Vladimir Putin was planning to take part in the upcoming East Asia Summit (EAS) in Singapore this November. This will mark the first time that the Russian leader has attended the event since the country became full member of the EAS. Putin will also pay a state visit to Singapore and take part in the Fourth ASEAN–Russia Summit [1].
The President's participation in the EAS has been a long time coming and his attendance will demonstrate that Russia is taking multilateral diplomacy in Asia seriously and that it cares about the EAS as the main ASEAN-centred security mechanism. Does Vladimir Putin's upcoming trip to Singapore indicate that Russia is pushing a new agenda in its Asian policy?
A List at the End of a List
Just like there seems to be no country whose geographic position is not strategically advantageous, it would seem that there is no area of Russia's foreign policy that is not a priority of some sort. In the official discourse, it is not customary to talk about Russia's own pivot to the East, because formally there was no change in the priorities and East Asia has always been one. But speaking realistically, it can also be said the priories remain unchanged in the sense that Asia is still a secondary focus for Russia's foreign policy efforts compared to other areas that are of priority concern mostly because they are prone with conflict.
At the same time, while Russia and the West seem unable to resolve their protracted conflict, Asia remains an important source of good news for Russia, an area where constructive forms of international relations still prevail over various forms of geopolitical competition. The Eastern Economic Forum held in Vladivostok in early September, which was attended by the heads of state or government of China, Japan, South Korea and Mongolia, is a good example of such positivity.
Perhaps it is image of relative harmony that makes the topic of Asian multilateral institutions less interesting for observers and relegates it to the bottom of the list of the priority areas of Russian policy in Asia. When Russian official speak of the country's Asia policy, they usually start with Russia's bilateral relations with regional leaders – China, Japan, South Korea and India – before turning to the Korean nuclear problem. Only then do they list the various multilateral diplomacy institutions around the Association of Southeast Asian Nations (ASEAN): the ASEAN–Russia Dialogue Partnership; the ASEAN Defence Ministers' Meeting with Dialogue Partners (ADMM-Plus); the East Asia Summit; the ASEAN Regional Forum (ARF); and Conference on Interaction and Confidence-Building Measures in Asia (CICA), among others.
Meanwhile, multilateral diplomacy in Asia is an agenda item that checks several crucial boxes for Russian foreign policy ideology.
First, the region is home to rising powers which, according to the official Russian theory, will build the new 'polycentric world' and these players include both individual countries such as China, India or Indonesia and organizations like the SCO and ASEAN itself. Second, the principle of non-alignment, multilateralism and inclusivity in the form of ASEAN-centric organizations is still in vogue here, that is, there is 'Asian NATO', but instead a dense network of inclusive dialogue platforms (even North Korea takes part in ARF meetings). Third, ASEAN and larger formats around it continue to take the principle of non-interference in the domestic affairs of states very seriously and avoid discussing each other's domestic workings, which is also in the set of values that Russia is promoting on the international arena.
At the same time, all of this ideological affinity is not easily converted into practical cooperation. Every year, dozens of events are held within the framework of the ADMM, ADMM-Plus, ARF and EAS platforms, which are attended by the ASEAN dialogue partners. Diplomats from the partner countries are well aware of how difficult it is to maintain meaningful participation in all of them. It was only last year the Russia – last of the dialog partners – opened a full representation to ASEAN and given the limited international competencies of most Russian ministries, the Ministry of Foreign Affairs and the relevant subdivisions of the Ministry of Economic Development remain disproportionately burdened with maintaining Russia's participation in these formats.
In practical terms, the most visible step taken by Russia in multilateral institutions in Asia was the 2010 initiative to launch a "dialogue on issues of forming a new security and cooperation architecture in the region" within the EAS format. The set of characteristics that make up this system changes from speech to speech, but is usually said to be based on principles of collectiveness, multilateralism, equality, inclusiveness, openness, non-alignment and indivisibility. In the real world, Russia's initiative is embodied in a series of working-level workshops on the regional security architecture. Six such workshops have been held and are usually attended at the level of division chiefs. There are also plans for a format where EAS ambassadors in Jakarta are to discuss the topic.
An initiative of this kind clearly appeals to ASEAN as an organization in the very centre of multilateral diplomacy in Asia, all the more so because the selection of principles proposed by Russia is recognized, at least vocally, by almost every single member of the United Nations. But even this seemingly win-win ideological construct runs into harsh geopolitical realities. In private conversations, ASEAN diplomats have in recent years expressed scepticism about Russia's ideological leadership in this initiative: they say that it is not Russia's place to talk about the indivisibility of security and then conduct joint military exercises with China, which the smaller countries in Southeast Asia evidently fear.
However, the main difficulty for the Russian initiative is different – as with many other processes in ASEAN-centric formats, it is not entirely clear whether an initiative on the creation of a new security architecture will come to life beyond workshops and statements. There is reportedly a collective document that could, following discussions, form the basis for a set of rules of conduct in the Asia-Pacific Region that could then be converted into another document that may even turn out to be legally binding.
Russia's participation in ASEAN-centred multilateral mechanisms is not limited to the initiative. For example, Russia along with Laos is co-chair of the ADMM-Plus Expert Working Group on Humanitarian Mine Action. In 2014–2017, it co-headed (with Thailand) a similar group on military medicine. In 2019–2020, Russia will, alongside Indonesia, co-chair the ARF Inter-Sessional Meeting on Counter Terrorism and Trans National Crime.
The (Not) New Sheriff In Town
Multilateral diplomacy in East Asia has traditionally enjoyed the support of all the key players in the region. However, this is mainly due to its openness and inclusivity. Unfortunately, this inclusivity proceeds from avoiding any kind of hard position or going against the consensus. Serious security issues are discussed on these multilateral Asian platforms that first seek to not offend anyone be uncontroversial and only then to be effective or even meaningful. What is more, the major powers support the ASEAN centrality because they know that ASEAN is in no condition to enforce any decision. This means that the United States and China can act pretty much as they please without feeling any kind of restrictions on the part of the regional community.
None of this means, however, that the numerous dialogue mechanisms that exist in the Asia-Pacific region are purely imitative and decorative in nature. They perform an important function – namely, socialization and the creation of an information flow among states. This mutual awareness of each other's intentions, interests and positions should in theory build trust among all players or at least remind them that when crisis strikes there is a platform where they can talk before taking up arms. In other words, the multilateral security system in Asia works, although it does not meet the grand expectations of observers who want to see it as a safeguard of international security in Asia. On the other hand, recent experience of Europe demonstrates that we relying too much on collective security systems.
When faced with any serious security challenge, the countries in the Asia Pacific rarely rely on multilateral institutions for protection or mediation. And the fact that they turn to more traditional foreign policy instruments underscores the inability of multilateral mechanisms to fulfil their stated functions. The new concepts and strategies that have emerged in Asia and are designed to counterbalance China will be seen by many smaller countries in the region as an opportunity to gain real protection from Chinese assertiveness, at least to the extent possible.
In the coming years, these alternative formats will likely revolve around all sorts of 'Indo-Pacific' initiatives and platforms. The revived U.S.–Japan–Australia–India quadrilateral dialogue – no doubt aimed at new and better containment of China – will also extend its cooperation formats to a wider audience of partners in Asia. The key partners here will most likely be Indonesia, Singapore and Vietnam.
Another example is America's Indo-Pacific Economic Vision announced recently as the economic leg of the 'free and open Indo-Pacific' strategy. The long-awaited trilateral partnership for Indo-Pacific infrastructure investment has also arrived. While these initiatives do not seem to be as ambitious as China's Belt and Road Initiative, they do already have an advantage over it – they are not Chinese. In today's climate of growing fears of debt trapping and Chinese 'sharp power' this gives a measure of hope to U.S. and Japanese infrastructural investors aiming at Southeast Asian and Eurasian markets.
All this creates challenges for the relevance of multilateral institutions in Asia. When the Quad re-emerged November 2017, the news caused concern in Southeast Asian countries: what will this mean for ASEAN centrality? This concern was addressed by a diplomatic appeasement campaign, as Deputy Assistant Secretary of State Alex Wong went on an extensive tour of Asia to calm the waters. An important result of this work was the joint statements made by the Quad foreign ministries following the second meeting on June 7, 2018, with all four texts essentially boiling down to a reaffirmation of ASEAN centrality.
Even without these new plurilateral formats, ASEAN-centred mechanisms were a target for criticism. For example, every time the situation on the South China Sea flares up, ASEAN is criticized for not being able to adopt a unified position. The ten member states of ASEAN are to varying degrees willing – or, rather, unwilling – to upset China. This is why they prefer to adopt a position with the lowest common denominator. ASEAN and China have been developing a Code of Conduct for the parties in the South China Sea for several years now. The document should be an important milestone in the settlement of the conflict, or at the very least reduce tensions in the region. A Single Draft was only agreed upon this year, and it is nothing more than a set of asks from all parties – even the most glaring contradictions have not been removed.
What Russia Brings to the Table
The problems of ASEAN-centred mechanisms are not unique to multilateral diplomacy and, of course, do not diminish the significance of the EAS for Russia. First of all, Vladimir Putin's participation in the East Asia Summit is not as important for the EAS as such as it is for Russia–ASEAN relations. The East Asia Summit is important as a vanity project for ASEAN, a living embodiment of the principle of ASEAN centrality, when all the great powers in the Asia-Pacific Region come together under ASEAN convening power to discuss regional issues. The declaration following the Third ASEAN–Russia Summit in Sochi noted, in typical ASEAN-speak, that more attention on the part of Russia towards the EAS would serve as an important step on the way to upgrading the status of the dialogue partnership between Russia and the ASEAN to 'strategic dialogue.'
In this sense, the President's trip to Singapore in November can only be a success. Russia will remind everyone of its status as a major player in the region and share a vision of the regional security system that will be difficult not to support. President Putin will talk about the Greater Eurasian Partnership – Russia's idea of a vast space with unified rules of the game in trade an investment, stretching all the way from the European Union to ASEAN. Commentators will point to Russia's significant potential to play the role of a third force, whose appeal will only grow as the competition between China and the United States intensifies.
The 'third force' idea has long existed in the Russian discourse on Asian politics but requires critical assessment. There are two key weaknesses in the argument.
First, Russia does not enjoy a high level of influence in Southeast Asia, and its objective ability to bring attractive proposals to the region is also limited. While the countries in the Indo-Pacific currently account for a third of Russia's foreign trade, for none of these countries does Russia itself exceed 3 per cent. Russia has unique products and services in several strategically important sectors – arms trade, information security, minerals and energy. However, this proposal has existed for several decades now, while the results (with the exception of Vietnam) have been spotty. The same goes for the Russian military presence in the Western Pacific; this presence is reasonably limited, which, on the one hand, reduces the risk of Russia being drawn into regional conflicts. On the other hand, it prevents Russia from playing in the same league as the United States and China.
autonomy in Asian affairs. Thanks to the coverage by international media and experts, Russia is increasingly seen as a country whose deteriorating relations with the United States are making it more and more dependent on China. The nuances of Russia's balanced stance on the South China Sea, for example, are no longer seen as such behind the smokescreen of joint military exercises with China and the support of Beijing's refusal to recognize the decision of the Permanent Court of Arbitration in The Hague in 2016.
In this context, Russia may find it difficult to portray itself as a third force in Asia. It may be more worthwhile to invest more in maintaining the existing mechanisms of multilateral diplomacy. For Russia, which does not have the resources of China or the US, a sensible long-term strategy would be to strengthen the institutional framework, especially if it works at the same time to increase trust in Russia as a country that adheres to the rules of international cooperation. Building practical cooperation and developing new initiatives in multilateral mechanisms in Asia to match its rhetoric could have a positive reputational effect for Russia and its influence in Southeast Asia at a relatively low cost, even if it is old-fashioned and naïve to talk earnestly about collective security these days.
Such a strategy would no doubt require more serious investments in the bureaucratic, intellectual and organizational support of Russia's work in multilateral mechanisms in Asia. It is necessary to gain the understanding and support of all stakeholders throughout the executive branch in order for Russia to step up its participation in the dozens of issue-specific dialogues under the ASEAN banner.
[1] At the time of publication, there is no official confirmation that the ASEAN–Russia Summit will take place; however, recent statements made by Deputy Minister of Economic Development of the Russian Federation Sergey Gorkov during his visit to Singapore imply that it will. See: http://economy.gov.ru/minec/about/structure/depasiapacific/201802091
First published in our partner RIAC
Russia and Japan: Inseparable Partners
By all accounts, Japan with its strong economy and many high-quality manufactured brands is practically searching to expand into foreign markets. Japan, with an estimated population of 126 million, has a small territory. According to UN's assessment report on global population in 2019, Japan was the world's tenth-most populous country. That compared with Russia, its vast territory and approximately 145 million, Japan's investment is fast growing in the Russian Federation.
Despite its large investment and admirable brands from automobiles through mega-shops to healthcare and beauty, and to social service sector, Japan is consistently looking to expand its business tentacles. Without doubt, at the St. Petersburg International Economic Forum held under the theme: "Together Again – Economy of New Reality" early June, Russia-Japan business session attracted unprecedented large number of participants.
While noting the fact that the coronavirus pandemic did not and will not hinder economic cooperation between Russia and Japan, Minister of Economic Development of the Russian Federation Maxim Reshetnikov, noted in his speech at the session, further reviewed some significant aspects of the Russia-Japanese economic cooperation, and finally painted the broad outlook for the future.
"Despite a difficult year, we managed not only to continue existing projects but were even able to launch new ones. An express test for coronavirus was created, and a container train with Japanese goods was launched for the first time on the Trans-Siberian Railway. Construction began on a centre for preventive medicine in Khabarovsk. The Japanese company Fanuc opened an engineering centre in Skolkovo," he told the gathering.
According to Maxim Reshetnikov, the plans for cooperation with Japan include the creation of liquefied natural gas trans-shipment complexes in Kamchatka and Murmansk region and the construction of an ion therapy centre for cancer treatment in Obninsk. Both countries are preparing to enter new and promising tracks in hydrogen energy, climate change, the creative economy, and e-commerce.
That however, Russia has encouraged potential foreign investors to venture into the regions. For example, Kaluga, which is provincial city and stands on the famous Oka river about 150 kilometers southwest of Moscow, has adopted few favourable measures, among others, and as a result has attracted five foreign automobile manufacturing companies including Japanese Nissan.
Governor of the Kaluga Region Vladislav Shapshа took part in the discussion. "Japan has been and remains our most reliable partner, a partner in a variety of areas. In terms of investments, this of course includes, the development of projects with Mitsubishi and Toyota Tsusho. Mitsubishi has placed its headquarters in Kaluga this year, and together with Peugeot Citroën has been working with us since 2009. Along with Volkswagen and Volvo, it makes up the core of the automotive cluster, which accounts for 12% of the automobiles produced in the country today," Governor Shapshа said, giving a full business profile in his region.
The Autonomous Republic of Tatarstan also attracts foreign investors and business people. As part of the Volga federal district, its capital and largest city is Kazan, one of the most important cultural cities in the Russian Federation. "We operate a wonderful plant built in Tatarstan by Mitsubishi and Sojitz. I must say that Japanese equipment has proved its reliability. We are very pleased with this plant. Its capacity is 720 thousand tonnes of ammonia and methanol. We are grateful for this contribution," Founder and Chairman of the Board of Directors of the AEON Corporation, Roman Trotsenko.
Japanese manufacturing stories are exceptionally useful and needed to be shared among business leaders. In his contribution, General Director of Sollers Group Vadim Shvetsov told the attentive gathering: "We launched a machine shop for Mazda engine parts. It was a very difficult at first, given that cooperation was interrupted, and we could not communicate directly. On the other hand, however, we have introduced a lot of interesting digital communication methods. Thanks to such mobile cooperation and even VR technologies, we still managed to launch production."
The new environment has pushed the countries to seek new resolutions to overcome challenges. "The coronavirus pandemic has forced us into many challenges. At the same time, it has highlighted, illuminated in a new way some of the problems that we had seen and been aware of even before the epidemic. These are the problems of healthcare, energy, and digitalization. It seems to me that now is the moment for us to start new cooperation in these areas, especially in healthcare," emphasized the Minister of Economy, Trade and Industry of Japan Hiroshi Kajiyama.
"Our trade and economic work together probably suffered a little from that period of forced isolation. Nevertheless, I certainly believe that the crisis is pushing us to search for new ways to create benefits for our consumers," remarked Chairman of Delovaya Rossiya (Business Russia) and Chairman of the Board of the Group R-Pharm Alexey Repik.
The speakers have acknowledged that Russia and Japan face similar environmental challenges while developing economic cooperation. "Amid the growing trend of decarbonization, in October of last year, Japanese Prime Minister Yoshihide Suga announced a goal aimed at achieving carbon neutrality by 2050. Moreover, the goal is to reduce 2013 levels of greenhouse gas emissions by 46% by 2030. Achieving these targets will require that Japanese industry be heavily involved and adaptable," according to President of the Japan Association for Trade with Russia, and Special Advisor of Kawasaki Heavy Industries, Ltd. Shigeru Murayama.
Chairman of Delovaya Rossiya (Business Russia) and Chairman of the Board of the Group R-Pharm, Alexey Repik, reminded that it is of great significance that President Vladimir Putin in his address to the Federal Assembly set the task of significantly limiting the accumulated volume of carbon emissions in our country just as similar goals were set by the Prime Minister of Japan, Yoshihide Suga, for the Japanese economy.
For the Minister of Economy, Trade and Industry of Japan Hiroshi Kajiyama, natural gas, which can reduce carbon emissions, is a very important resource, and Russia is a leader. Thus the unification of these Russian resources and the Asian market could be highly promising area for cooperation.
Russian business needs to attract investment. "The demand for equipment and the demand for capital both remain in Russia. Russia's capitalism, in the positive sense of the word, is young and there is little national capital in the country. Interest rates on loans remain very high, and the requirements of the national bank, the Central Bank of the Russian Federation, to credit policy remain stringent," observes Founder and Chairman of the Board of Directors of the AEON Corporation Roman Trotsenko.
"There are forecasts that the Russian economy will resume growth this year and ultimately grow by more than 3%. Japan also aims to recover as soon as possible from pandemic-related failure. For this, of course, the primary and first step to build a healthy and sustainable post-covid society across the globe, will be to work together with Russian partners on the basis of the eight-point plan," Director of Mitsui and Co. Ltd., Masami Iijima, informed the gathering.
Avoiding sanction-related restrictions is a key for business. "The challenge is to move the financing relationship between Japan and Russia outside of these sanctions. For example, financing in euros or in yen. This would be very positive and would allow us to take advantage of the cheap rates on loans in Japan and in Russia," Founder and Chairman of the Board of Directors of the AEON Corporation Roman Trotsenko.
Healthcare and energy partnership also remain significant for both and, need not be overlooked. "New areas are emerging. For us it is hydrogen and ammonia; it is the capture and storage of carbon, carbon dioxide, and its use as a resource. Here, it seems to me, we must increase our work together," according the Minister of Economy, Trade and Industry of Japan Hiroshi Kajiyama.
"The health sector is the first item in the eight-point economic cooperation plan. I think that our countries should increase cooperation in this area," added the President of the Japan Association for Trade with Russia and Special Advisor of Kawasaki Heavy Industries, Ltd. Shigeru Murayama.
"We believe that Japan can help achieve the goal of increasing healthy life expectancy set by the government of the Russian Federation," suggested Chairman of the Japan-Russian Committee for Economic Cooperation and the Federation of Economic Organisations Keidanren and Chairman of the Board of Directors of the Marubeni Corporation Fumiya Kokubu.
Ahead of St Petersburg forum, Japanese Ambassador in the Russian Federation, Toyohisa Kozuki gave an interview to Interfax News Agency, listed a wide-range of concrete and significant projects as part of efforts toward strengthening Russian-Japanese economic cooperation. According to the ambassador, widening economic cooperation between Japan and Russia is primarily part of the current eight-point strategic cooperation plan.
Within this plan, the Okura Hotel project in Vladivostok is an example of progress in urban development in 2020. This will be the first Japanese hotel in Russia. The Okura Hotel's refined services will make Vladivostok more comfortable and accessible not only to its residents but also businessmen and tourists visiting this international city. Vladivostok catches the attention of the Japanese as the nearest 'European' city, it can be reached from Tokyo by air in 2.5 hours. That is why the opening of the Hotel Okura Vladivostok will definitely make the city more attractive to Japanese tourists.
As part of cooperation, Japan is also making an effort to develop postal services in Russia, and some results in this sphere have already been reached, the efficiency of postal deliveries was increased thanks to the use of Japanese-made sorting machines at international postal exchange centers in Moscow. Cooperation between postal services of both countries is growing stronger also through the exploration of e-commerce opportunities on both sides. In the future, it is anticipated that a system will be in place, thanks to which Japanese consumers can order Russian goods online and the EMS postal service will deliver them to Japan.
In December 2020, Japanese entertainment center Round One, which brings together arcade games, bowling and other amusements, opened at the Yevropeisky shopping mall in Moscow. Round One is the most popular closed amusement parks chain in Japan. The new venue is a unique leisure venue for Moscow residents, in the sense, that they can get acquainted with Japanese culture without leaving their native city.
There is progress in promoting the use of the Trans-Siberian Railway as far as cooperation in the Far East, primarily in transport and infrastructure, is concerned. In particular, the Ministry of Land, Infrastructure, Transport and Tourism of Japan in cooperation with the Russian Railways is implementing a pilot project to promote the use of the Trans-Siberian Railway.
The first container train carrying cargo from Japan to Europe was dispatched in 2020. And those were not individual containers as before but a whole container train. This was done in the expectation that it will make it possible to ship freight more cost effectively compared to container transportation, and many Japanese companies showed an interest and took part in the pilot project.
The companies that participated in the pilot project said that against the backdrop of destabilized logistics between Japan and Europe amid the coronavirus pandemic, the use of the Trans-Siberian Railway can be seen as a third option in addition to sea and air transport.
As an example of such expectations, Ambassador Toyohisa Kozuki informed that Japan's logistics company Toyo Trans started regular container shipping services with consolidated freight to Europe, to the Polish city of Poznan, along the Trans-Siberian Railway in February. This service provides for regular shipments every Thursday from a Japanese port. The cargo reaches Poznan in 22 days. Transit time decreases by about half compared to sea routes. We hope that the transit along the Trans-Siberian Railway will give a boost to logistics between Japan, Russia and Europe and lead to the further development of economic cooperation.
Next, regarding agriculture, forestry and fisheries, the relevant agencies of Japan and Russia in January 2020 signed a memorandum of cooperation on a joint Japanese-Russian project to increase the efficiency of agriculture and fish production in Russia's Far East. Current projects are now getting support, and the search is on for new projects in three areas that provide for the use of technologies and know-how of Japanese private companies.
These include, firstly, increasing the productivity and export potential of soya, corn and other crops; secondly, expanding production of vegetables through expanding vegetable greenhouses in Yakutsk and other cities; and thirdly, increasing production and deliveries of fish and seafood inside and outside Russia. Greenhouse vegetable growing in Yakutsk is a particularly large project in this sphere. Greenhouses allowing fresh vegetables to be grown all year long in severe climates and permafrost have been built in the framework of this project. Construction began in 2016, it continued in 2020, and should be completed this year, 2021.
Due to the coronavirus pandemic, the forum this year was held, a combination of off-line and online format, with all epidemiological precautions observed. The Saint Petersburg International Economic Forum (SPIEF), often dubbed the Russian Davos, is the country's main showcase for investors, attracting political and business leaders from around the world. The SPIEF is held annually, and since 2006 it has been held under the patronage and with the participation of the President of the Russian Federation.
Putin and Biden meeting – a chance for a better world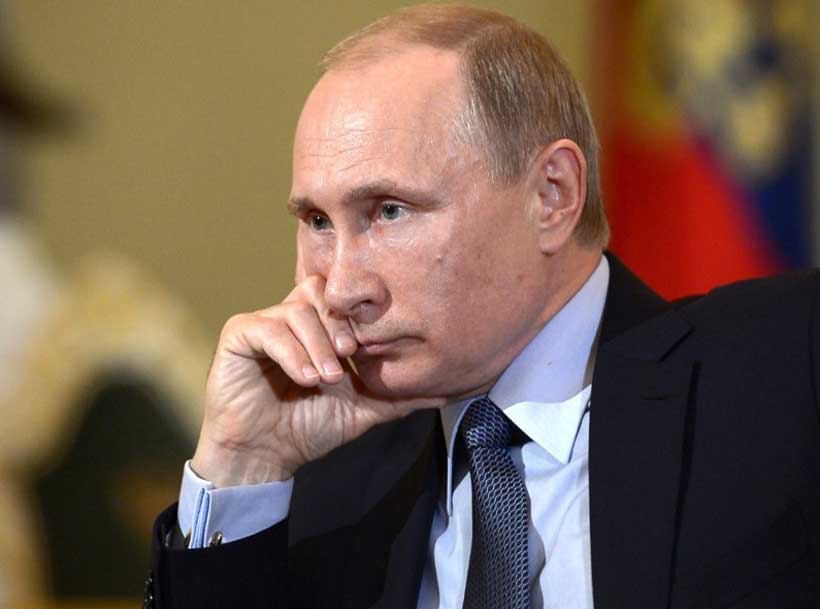 The whole world is looking forward to the meeting of the new US President Joe Biden with his Russian counterpart, Vladimir Putin. Although the Kremlin and the White House urge people not to expect too much from the June 16 summit, one still wants to believe that a personal meeting by the leaders of the two rival powers will lead to a thaw in bilateral relations and help defuse global tensions. At the same time, statements coming from the White House about negotiation plans sound rather vague. The bottom line is about "understanding Russia's position and its aspirations." The impression is that hundreds of Russologists working for the State Department, NSA, CIA and other agencies are unable to provide a definitive answer to this question, and the not very young 46th President of the United States has been forced to personally go for information. Moscow makes it clear that negotiations are a good thing, but the initiative comes from the United States, so the agenda will largely be agreed right on the spot.
At the same time, there are a number of key topics that the leaders of the two countries simply can't ignore. Of course, there will be questions about human rights that Biden wants to ask Putin so badly, but the Russian leader too may want to ask about certain "inconvenient" things. First of all, about the United States participation in conflicts in the Middle East, where the "liberation movements," indirectly supported by  Washington continue to attack Russian and Syrian government forces. In fact, the parts of Syria and Iraq controlled by the Americans and their allies have become areas where there is no effective conflict against terrorists. The militants from that area are killing people in Germany and France, and spreading the ideas of extremism and radical Islam throughout Europe.
The United States has every right to defend its interests in the oil-producing regions, but such methods are hardly acceptable. The Kremlin apparently has obtained enough evidence of the "dirty methods" of warfare practiced by the United States in the Middle East. The spare parts for the numerous drones shot down over the Khmeimim airbase alone prove beyond any doubt the American involvement in organizing aerial attacks on the Russian military. However, a dialogue between Russia and the United States could quickly extinguish the flames of war in Syria and, more importantly, help ensure Europe's security against terrorist attacks. So, Putin has a very important trump card up his sleeve, which he can't fail to play. The only question is how Biden will react to this win-win move by Moscow.
As to the question about human rights, it may prove rather unpleasant for Biden. During preparations for the summit, the Swiss government pointedly indicated (apparently at the suggestion of the White House) that the vaccine race continues. Geneva is ready to accredit, without PCR tests, journalists who have been vaccinated with Western vaccines, but not with Sputnik, which has already proven its effectiveness. Needless to say, the Russian negotiators also used their own country's vaccine. However, such a move, designed to show once again who is the "boss" in the upcoming meeting, only reflects a complete disregard for the European`s right to vaccination, and this is only the beginning. And the demonstrative support and financing of the Russian opposition – hardly gives Biden any reason for accusing Russia of human rights violations.
Even the case of the Belarusian oppositionist Protasevich, who was taken from  the plane which grounded in Minsk due to a terrorist threat immediately brings to mind the "arrest" of the plane of Bolivian leader Morales, or the US-approved extrajudicial detention of Russian sociologist Shugalei in Libya. In addition, the long history of the Guantanamo detention center hardly gives US officials any moral grounds to lecture anyone about human rights.
If, during the Geneva summit the United States and Russia can heal the festering wound of the Middle East conflict, this would be a giant step forward in the war on terror. The question is whether Biden will try to turn the dialogue with Putin into a series of accusations to increase his approval rating back home. A similar incident has already taken place and made the 46th President of the United States to look not so good. That being said, we can hope that in Geneva Joe Biden will lean back on his many years of experience and good knowledge of Russia, and emotions will not prevent him from achieving a breakthrough in relations with Moscow and mending bilateral ties, thus easing tensions in Europe and allaying peoples fear of a new global conflict.
Russia, Europe Discuss Prospects for Cooperation at SPIEF'21
Despite the deep-seated disagreements between Russia and the European Union, Kremlin is indiscriminately courting European business leaders. Ahead of the 24th St. Petersburg International Economic Forum [SPIEF'21] on June 2-5, President Vladimir Putin, in an official message, emphasized Moscow would forge a closer economic cooperation with its foreign partners and ready to share experience in various areas and further called for building constructive partnerships between members of the global community and expand business ties to effectively tackle the current critical global challenges and achieve sustainable development.
"We are ready to share our experience in areas such as healthcare and digitalization, and to work with partners to build better telecommunications, energy, and transport infrastructure. We also recognize the importance of addressing key issues facing the environment and climate," according to the president's message released on the official website.
Later at the plenary session held under the theme A Collective Reckoning of the New Global Economic Reality, Putin said, particularly about energy connectivity between Russia and Europe – "that Gazprom is ready to fill Nord Stream 2 with gas. This route will create direct links between the Russian and German systems and will ensure energy security and reliable gas supplies for the Europeans, like Nord Stream 1" and, in addition, emphasized readiness to implement similar high-tech projects with European and other partners in the future, despite all sorts of artificial barriers in the current political environment.
That, however, during the business discussion exclusively devoted to Russia-Europe, leaders of European business noted that strategies are needed for the improvement of relations between Russia and the European Union, and the necessity to develop a consolidated response to global challenges.
"In 2020, Russia faced four challenges. First, the pandemic, second, the collapse of oil prices, third, the devaluation of the Russian local currency the rouble, and the fourth, which is an ongoing challenge, the geopolitical context that does not make things easier. At the same time, Russia demonstrated good economic indicators. The global challenges are so disruptive that we need to come up with a joint approach and cooperate in fighting the pandemic," according to objective views of Johan Vanderplaetse, Chairman of the Association of European Businesses (AEB) and President for Russia and the CIS, Schneider Electric.
Taking his turn during the discussions, Maksim Reshetnikov, Minister of Economic Development of the Russian Federation explained that the ultimate goal is to combat greenhouse gas emissions. In this context, technological neutrality, mutual recognition, and implementation of projects aimed to reduce carbon dioxide emissions are crucial. Building these mechanisms is a subject for strong international discussion, and there are high hopes for the climate conference in Glasgow this November.
Development of 5G networks can become a new touch point for Russia and Europe. But, no country, and no government can cope with all the tasks on their own. For example, 5G requires joint efforts, so European Union and Russia must work together to deploy this technology. Now both need to work together on 5G technologies in Russia and in Europe, suggested Arun Bansal, Executive Vice-president, Head of Market Area Europe and Latin America, Ericsson.
"Russia has amazing technological capabilities, and there are great companies. If we compare them with Western companies, if we join forces [connecting to 5G], we will all benefit from this," added Johan Vanderplaetse, Chairman, Association of European Businesses.
During the discussions, the participants acknowledged that existing problems, especially the need to achieve international agreements. "We are now probably at the most difficult point in the development of our relations since the end of the Cold War. I think both sides value our relationship. Why are we at this negative point in our development? Of course, there are territorial and geopolitical issues, issues of human rights violations. I believe that all these problems contributed to the suspension of our political dialogue, which is now affected by uncertainty. In this atmosphere it is difficult to go back to the normalization of these relations," according to Markus Ederer, Ambassador of the European Union to the Russian Federation.
Vladimir Chizhov, Ambassador Extraordinary and Plenipotentiary, Permanent Representative of the Russian Federation to the European Union (EU) explained that most of the effective formats available for the members of the European Union and the Russian Federation for interaction are currently on hold. On the other hand, Russia has not closed a single door neither has it imposed restrictions for Europe. All suspensions were initiated by the European Union.
Some believe that there should be solutions, suggested expanding the list of green projects and finding a compromise between government and business. "We categorized nuclear energy as a green project, and this was a crucial decision. We believe that, based on the criterion of greenhouse gas emissions, based on the principles of technological neutrality, nuclear power should be seen as clean energy. And secondly, we have developed a number of transitional projects that may not meet some highest standards, but for many industries in our country this is a big step forward," says Maksim Reshetnikov, Minister of Economic Development of the Russian Federation.
For Markus Ederer, Ambassador of the European Union to the Russian Federation, it is necessary to use the opportunity to strengthen relationship in the context of green transformation and creation of green economy, as it will be a new field for cooperation that is of high interest for representatives of European business community. The more policy becomes oriented towards the development of a green economy, the more seriously moving towards stabilizing relations between Russia and Europe.
Regional experiments that allow to introduce a system of emission quotas in the regions. "We are working on a soft regulatory framework that will allow us to implement climate projects, take into account the carbon footprint of products that will make our entire system more transparent, while at the same time we are launching a system of more stringent regulation based on regional experiments. Many countries have followed this path. We are currently in the final stage of the Sakhalin experiment, which will enable individual regions, at their will and in agreement with the business, to declare the goal of carbon neutrality and introduce a system of emission quotas with the trading system, and so on," stressed Maksim Reshetnikov, Minister of Economic Development of the Russian Federation.
"We need to focus on reducing carbon emissions and strengthening other areas. The Sakhalin project is also a great example of enhancing our cooperation, including in the future. These are efforts that we should focus on, excluding the political context. We must work on issues of compliance with the obligations of WTO member countries. The obligations of all WTO members must correspond," concluded Markus Ederer, Ambassador of the European Union to the Russian Federation.
The St. Petersburg International Economic Forum, popularly referred to as SPIEF, brings together international business leaders, government officials and representatives of expert and media communities to discuss various topics and jointly search for effective solutions to the most pressing challenges in Russian and global economies. The SPIEF is held annually, and since 2006 it has been held under the patronage and with the participation of the President of the Russian Federation.