Is Jamal Khashoggi real a dissident journalist?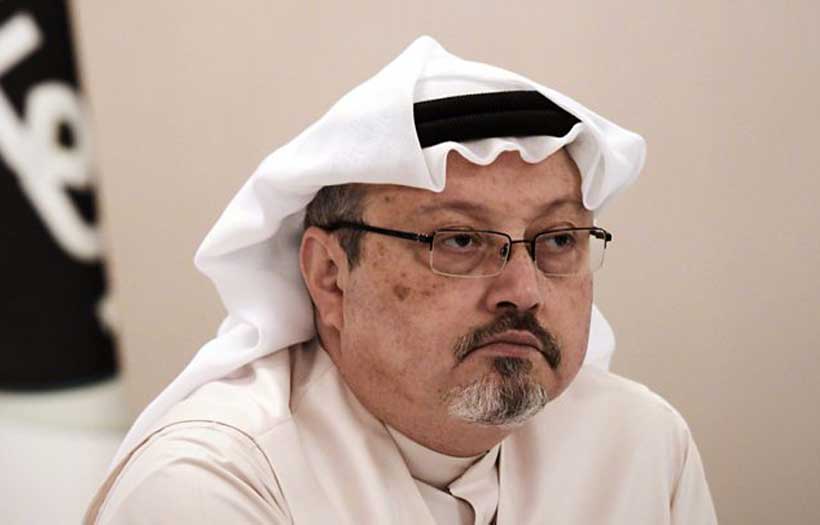 Saudi journalist Jamal Khashoggi allegedly disappeared from Saudi Arabia's consulate in Istanbul on 2 October 2018. According to the US press, a trap was set for him at a meeting to hand him new documents for his remarriage. Fifteen Saudi intelligence officers would have come to arrest him, torture him, kill him and dismember him. His mortal remains would have been returned to Saudi Arabia. Since then, Turkey and the United States have been asking Saudi Arabia, which denies the allegations of the US press, for clarification. Saudi Arabia's Crown Prince Mohammad bin Salman vehemently denied the allegations.
The case has become one of the major international crises between the West and the Kingdom of Saudi Arabia and has above all unveiled the double standards of the West's relations with the Saudi Kingdom. Analysts have suggested that the diplomatic crisis has been exploited by the West to create in Saudi Arabia a condition similar to Libya, in preparation for regime change and a possible military intervention.
Jamal Khashoggi is represented in the media as a journalist and dissident, suggesting that the case has a connotation of violation of freedom of expression and human rights. In reality, Jamal Khashoggi was the nephew of an important Saudi Arabian's arms smuggler, Adnan Khashoggi, who was considered the richest man in the world in the early 1980s. Adnan Khashoggi, who died in London in June 2017, was known for his lavish business deals. Adnan Khashoggi was implicated in the Iran–Contra affair as a key middleman in the arms-for-hostages exchange. His role in the affair created a controversy when Adnan Khashoggi donated millions to the American University in Washington, DC to build a sports arena which would bear his name. In 1988, Adnan Khashoggi was arrested in Switzerland, accused of concealing funds in connection with Imelda Marcos, widow of the exiled Philippine President Ferdinand Marcos. Adnan Khashoggi stopped fighting extradition when the U.S. prosecutors reduced the charges to obstruction of justice and mail fraud and dropped the more serious charges of racketeering and conspiracy. In 1990, a United States federal jury in Manhattan acquitted Adnan Khashoggi and Imelda Marcos.
Jamal Khashoggi, today considered disappeared since 2 of October 2018, after he entered the Saudi Arabian Consulate in Istanbul, befriended Osama bin Laden in the 1980s and 1990s in Afghanistan and Sudan while championing his jihad against the Soviets. At that same time, he was employed by the Saudi Arabian intelligence services as an advisor. It is reported that Jamal Khashoggi was the only non-royal Saudi Arabian who knew of the Royals' intimate dealing with al-Qaeda in the lead-up to the September 11 terrorist attacks. He dissociated himself from bin Laden following the attacks. It what during this time that Jamal Khashoggi's cousin, Dodi Fayed, was dating the UK's Princess Diana.
During his career as intelligence advisor, Jamal Khashoggi became the protégé of the former head of Saudi intelligence, Prince Turki Ben Mark, who then became an ambassador to London. Then he entered the service of Prince Al-Walid bin Talal, who was extensively tortured in the Ritz-Carlton during the palace coup d'état in November 2017. In recent years, Jamal Khashoggi defended the Muslim Brotherhood and Israel, which was why he was hired by the Washington Post. According to intelligence information, several members of the royal family whose assets were confiscated in whole or in part during the palace coup d'état in November 2017 have planned an operation against Crown Prince Mohammed bin Salman. According to the sources, Jamal Khashoggi was involved in this conspiracy. Analysts have suggested that Jamal Khashoggi might have been considered especially dangerous by the Saudi Arabian leadership not because he was a dissident, but rather a pillar of the Saudi Arabian establishment who was close to its ruling circles for decades and was involved in intelligence operations sponsored by foreign forces.
The fate of Jamal Khashoggi is still unknown and the facts of the investigations are still fragmentary and contradictory. But the case has some reminiscence with that of the ex-Russian double agent Sergei Skripal and his daughter who were poisoned in Salisbury in March. The difference is that in the Skripal case it took nothing more than a swift declaration (sans evidence) from British intelligence agencies before sanctions had been slapped on Moscow.
Trump has promised "severe punishment" will be handed out to Riyadh if it turns out that the country is responsible for the alleged killing of the journalist — but that harsh comment has been tempered by other less angry statements which indicate that the US president is not quite serious about doling out any kind of consequences. After all, there are other things on Trump's mind, far more important than the fate of one journalist. Referring to a $110 billion weapons deal previously signed by Riyadh and Washington and noting that Jamal Khashoggi was not a US citizen, Trump told journalists last week that he didn't really want to stop "massive amounts of money" from being poured into the US from Saudi Arabia. "It would not be acceptable to me," Trump said.
In other words, if Saudi Arabia really did send a team to torture, kill and dismember Jamal Khashoggi, weapons sales are still more important. Even the sale of weapons which are being used by Riyadh to continually slaughter civilians in Yemen during a war that threatens to create the worst famine in 100 years, according to the UN. On the other hand, if the Saudi Arabia's Crown Prince Mohammad bin Salman refuses again to pay some hundreds of billions to the United States for the defense of his country, the Jamal Khashoggi disappearance case is a beautiful pretext for a regime change in Libyan style.
Contours of India's economic and cyber-warfare against China
In his book The Age of the Economist, Daniel R. Fusfeld tells how economics governs our life today. In today's market or quasi-market economies, no country can live in economic isolation (sakoku). India is quite adept in using its economic clout, including defence purchases, as a tool of coercive diplomacy.
Amid Ladakh border standoff, India's defence ministry approved purchase proposals amounting to an estimated Rs 38,900 crores. They include procurement of 21 MiG-29s, upgrading Indian Air Force's existing MiG-29 aircraft, procurement of 12 Su-30 MKI aircraft. The MiG-29 procurement and up gradation from Russia will cost Rs 7418 crores. The Su-30 MKI will however be procured from Hindustan Aeronautics Limited (HAL) at an estimated cost of Rs 10,730 crores. The Indian Railways on Thursday terminated its dedicated freight corridor contract with the Chinese firm ostensibly due to "poor progress" on the signalling and
telecommunication work on the Eastern Dedicated Freight Corridor's 417-km section between Kanpur and Mughalsarai (India Today, July 2, 2020). Action is underway to replace "Chinese giants" with Indian firms in the construction of the Delhi-Meerut road-transport project. India has directed all companies to label the origin of import. Custom duties on all Chinese imports, particularly power sector's.
By way of a cyber attack, India took down 59 Chinese applications on Google Play Store. The removed apps include UC Browser, SHAREit, WeChat, CamScanner, and Mi Community, and TikTok.Indian government announced the applications are engaged in activities "prejudicial to sovereignty and integrity of India, defence of India, security of state and public order."
The ban has been imposed under Section 69A of the Information Technology Act read with relevant provisions of the Information Technology (Procedure and Safeguards for Blocking of Access of Information by Public) Rules 2009, it said. The govt. also cited complaints about data on Indian users being transferred abroad without authorisation.
The move is intended to serve as a blow to China's Digital Silk Route ambitions, eroding the valuation of the companies. The USA has lauded India's draconian initiative.
How India economic clout serves its coercive diplomacy: The world should shun India because of its human-rights violations in Kashmir. But, it isn't so because of its economic clout. Through aid to or trade, India influences not only internal but also external policies of client states: Rafale deal with France, US$3 billion Raytheon/Lockheed helicopter and air defence deal with USA, and trade relations with Saudi Arabia and the United Arab Emirates.
In Sri Lanka, India brokered to remove Mahinda Rajapaksa from office 2015. Rajapakse had given China strategic entry into Sri Lanka, by leasing out Hambantota port to China and allowing it to build Colombo port and dock its submarines in Sri Lanka. Now Sri Lanka has handed over control of Humbantota to India. India gave $45.27 million aid to develop KKS harbour in Sri Lanka (Jan 12, 2018).
India extended 2.1-billion Nepalese Rupee (NR) aid to Nepal as reimbursement of the first tranche of housing support to 42,086 governments of India- supported beneficiaries in Nuwakot and Gorkha districts. It pledged Nepal US $1 billion aid and soft loan (25%) for Nepal's post-earthquake. Recently, India occupied some Nepalese territories including Kala Pani.
She pledged to contribute Rs 4,500 crore to Bhutan's twelfth five-year plan (2018 to 2023). It completed Mangdhechu Hydroelectric project and Ground Earth Station for South Asia Satellite and launch of RuPay card in Bhutan. Besides, it committed assistance of Rs 4,500 Crore for implementation of development projects and Rs 400 Crore for transitional Trade Support Facility during Bhutan's 12th Five Year Plan (2018 – 2023). Under the 12th 5-Year Plan, 51 large and intermediate projects and 359 Small Development Projects (SDPs)/High Impact Community Development Projects (HICPDs) are being carried out. India's commitment to the 12th Plan constitutes about 14.5 per cent of the Plan outlay which is around 38.75 per cent of the capital outlay and 71 per cent of the total external assistance.
Bhutan asked India to stop Chinese road construction at Doklam. India did so as a `super-power'.
To Bangladesh, India extended three $8 billion loans. A total of 1.16 Gigawatts of power is now being supplied by India to Bangladesh. The increase, in the reckoning of the Prime Minister, signifies a "quantum jump from megawatts to Gigawatts and is symbolic of a golden era" in bilateral ties. Markedly, Mamata Banerjee has pledged to raise the power supply to Bangladesh to 1,000 MW. Though electricity will not be a substitute for Teesta water, the plan to boost power supply is on anvil.
Launching the 'Act Far East' policy, India's Prime Minister Narendra Modi announced (September 5, 2019) that India will give a line of credit worth US$ 1 billion to Russia for the development of the Far East.
India has provided Lines of Credit worth $ 96.54 million to Niger for projects in transport, electrification, solar energy and potable drinking water. It granted $15 million to Niger for organising African Union Summit
India and Japan have launched their own joint initiative in the shape of Asia-Africa Growth Corridor (AAGC) vis-a-vis China's Belt-Road Initiative for undertaking development and cooperation projects in the African continent.
China's boycott: There are shrill calls for boycott of Chinese imports. However, it is easier said than done. Imports from China to India are close to five times more than exports from India to China. The figures for 2019-20 are $74 billion and $18 billion respectively. A majority of the imports are in crucial sectors such as antibiotics and pharmaceutical ingredients, telecom equipment and semiconductor devices.
In each of these sectors, the imports are to the tune of above 70 per cent of India's requirements. Chinese investments have also seen a whopping increase over the past five years. The figures for the 2014-17 period show that investments rose from $1.6 billion in 2014 to $8 billion in 2017.
These investments are in sectors as broad-based as automobiles, electronics and pharmaceuticals and are across the country. One of the top destinations in Gujarat, a State that the BJP has ruled for 19 years at a stretch.
States such as Haryana, Karnataka and Maharashtra have also welcomed huge Chinese investments in infrastructure projects over the past decade. Bilateral trade between India and China increased from $38 billion in 2007-08 to $89.6 billion in 2017-18, and of this, the rise in imports from China was to the tune of $50 billion, while Indian exports increased only by $2.5 billion. Trade with China constituted more than 40 per cent of India's total trade deficit. Chinese trade was galloping in pharmaceuticals, solar power and textiles. India's dependence on China for life-saving drugs was to the tune of 90 per cent, and in solar energy China's penetration was up to 84 per cent.
India's knee jerks to Malaysia and Turkey: Malaysian prime minister Mahathir Mohammad had said in September that India had "invaded and occupied" Kashmir. He was joined by Turkey's President Recep Tayyip Erdogan, who said that India had virtually imposed "a blockade" on Kashmiris.Their views on Kashmir and the Citizenship (Amendment) Act (CAA) irked India.India lodged a formal protest stating that it went against the accepted diplomatic practice of "non-interference in each other's internal affairs".
Already, India was angry as Malaysia refused to hand over Indian Islamic tele-evangelist Zakir Naik. He was given asylum in Malaysia in 2018 despite the Indian allegations of money laundering and "hate speech". Zakir disclosed India punished him for his views about Kashmir. Pakistan's friend Mahathir Mohammad is no longer at helm of affairs in Malaysia.
The Indian government also sought to penalise Turkey by not allowing it to bid for construction contracts. During his February 2020 visitto Pakistan, he desired Turkey to be a partner in CPEC construction projects. India's frantic effort to get Pakistan blacklisted is well known.
Nascent resistance to Indian coercion: Offended at occupation of its territories including Kala Pani, Nepal took legislative steps to show Kala Pani as its territory. It reportedly allowed China to occupy Rui village, and 11 other strategic locations (China occupies Nepal village, Tribune India, June 24, 2020). India activated its stooges to pass a no-confidence motion against prime minister Oli (who averted the move by getting parliament prorogued). Bhutan stopped a river flow to India. Bangladesh, Maldives, Sri Lanka, and Myanmar also have expressed ennui on some Indian policies.
Labelling China 'a pariah state': India and the USA want to portray or declare China as a pariah state. Economic sanctions, aid or trade embargo or `terror' labels are extensively used to punish weak states by powerful states. See how the USA uses a flexible format to dub or delete a country as axis of evil, money-laundering conduit, sponsor of terrorism or pariah (Tamil paraiyar, outcastes), or rogue (Iran, Sudan, North Korea, Cuba, Venezuela). Ottoman Empire was persecuted as an outcast by European States since the Treaty of Westphalia in 1648 until the nineteenth century on a religious basis'.
Deon Geldenhuys. points out criteria for declaring a state pariah_ having 'artificial borders' (Iraq), siege mentality, anti-West sentiments and desire to subvert the international status quo (Pakistan?), or not being a considerable `world power'("Pariah States in the Post-Cold War World: A Conceptual Exploration, March 5, 1997). China being a `world power' is not pariah despite human-rights complaints in Xinjiang.
Inference: Indian prime minister Modi himself told an all-party conference, "Neither have they [Chinese] intruded into our border, nor has any post been taken over by them (China)". Even former defence minister AK Antony and former foreign secretary Shyam Saran denied China had taken over 640 sq km of Ladakh territory. Even, "The Indian army denied that Ladakh had shrunk. Change in the river course was cited as a reason for the loss of 500-1,500 meters of land annually". Then, why the storm in a teacup.
Obviously, India is exerting diplomatic, economic and military pressure on its neighbours, including China to accept India's `annexation' of the disputed Kashmir state as a fait accompli.
The Diversification of Violence and Foreign Policy
In a recently published essay for e-ir.info, Marianna Albuquerque, Coordinator of the South American Political Observatory, provides a succinct and accessible history of the theory of war as it has evolved according to shifting economic, geopolitical, and institutional realities.
Beginning with a brief discussion of what Élie Tenenbaum has elsewhere referred to as the system of "Westphalian regularity" that for many centuries defined the parameters of traditional warfare between and among states, Albuquerque pivots to an analysis of "irregular" or "asymmetrical" wars that, to a certain degree, have become anever more commonplace aspect of inter- and intra-national conflict in the modern era. She is keen to point out, however, that while irregular war does not in and of itself constitute a wholly new phenomenon, what is of significance is "the extent of its use."
Accordingly, with the advent of not just new kinds of war but also of the ways in which wars are conceived of and prosecuted, Albuquerque asserts that right now what is needed is a "new lexicon" that "must consider the social character and the human consequences of the diversification of violence" (emphasis added).This richly suggestive phrase establishes a useful prism through which it becomes possible to consider the potential ramifications of the various ways in which nations or non-state entities, be they corporations, drug cartels, or revolutionary organizations, aggressively pursue their interests.
Of primary importance is the necessity to briefly consider the relationship between the diversification of violence and the proliferation of violence. In the simplest of terms, the primary difference between these two ideas or concepts is what some analysts and scholars have identified as the emergence of new forms of violence or discord and merely the exponential multiplication of violence as a defining element of present-day politics. Ultimately, it is not that violence has expanded or increased in terms of magnitude. Rather, what is noteworthy is the observation that it is highly adaptive; that is, violence changes as a function of or response to innovations in the fields of technology, politics, commerce, and industry, among others.
It is impossible to provide a full and exhaustive catalogue of the many new forms of irregular or asymmetrical war that the world faces today. Included below, however, is an admittedly short and incomplete survey that can serve as a point of departure for further analysis of novel types of conflict and for thinking about how a progressive foreign policy can respond to the challenges they present.
The emergence and evolution of cyber warfare as a serious threat to national security and economic stability is certainly high on the list of potential disruptors to the global status quo.From the sophisticated joint U.S.-Israeli Stuxnet attack on Iranian nuclear infrastructure, to the North Korean operation against Sony Pictures in the wake of that studio's production and release of the satirical film The Interview, cyber warfare has become an increasingly common tactic employed by states and non-state actors to project power and influence beyond and across borders.
Similarly, the well-documented and exhaustively covered attempt by Russian troll farms and twitter bots to influence the American presidential contest in 2016 reveals the extent to which social media has become weaponized in order to sow chaos and confusion on the world stage. Regardless of the eventual result or actual degree of effectiveness of this campaign, what is certain is that this operation did cause many observers to call into question the integrity and security of U.S. elections and to raise doubts concerning the sanctity and legitimacy of the democratic process in this country.
Of related and increasingly relevant concern is the emergence of so-called of "stochastic terrorism." In a post from January 2011, an anonymous blogger breaks down this concept into two constituent elements: 1. The use of mass communication to incite random actors to carry out violent or terrorist acts that are statistically predictable but individually unpredictable. 2. Remote-control murder by lone wolf. Thus, in an age in which a post on a message board or a provocative tweet can potentially lead to catastrophic violence, it is imperative to address the fragile balance of preserving the fundamental right of freedom of expression and the need to predict and prevent acts of terror.
Other manifestations of irregular war include the evolution of the exploitation and deployment of mercenaries, paramilitary forces, and private security contractors in various hotspots such as Libya, Afghanistan, and Mozambique. Again, while this practice is not in and of itself entirely "new" per se, the extent of its use and its wide acceptance as an instrument of state power or international relations certainly demands the attention of those tasked with diplomacy and de-escalation of conflicts.
Additionally, economic policies like the institution of tariffs and the placing of sanctions, the formation of regional trade blocs and associations, and even debt ownership as a means of exerting influence over poorer nations, are ways in which different governments around the world often times project power.
In order to adequately address this diversification of violence, then, a progressive foreign policy must include certain fundamental priorities. Among these are taking the concrete and verifiable steps necessary to adhere to international peace treaties, trade agreements that protect workers and the environment, and promises to decrease and regulate existing stockpiles of nuclear, chemical, and biological weapons.
Furthermore, it is of paramount importance to re-evaluate government spending priorities and resource allocation in order to properly fund and support the necessary work of various international aid organizations and non-profit groups that advocate for increasing the health and well-being of vulnerable and marginalized populations. And perhaps most obviously, as the climate crisis becomes ever more acute with each successive year, the increased investment in new technologies that continue to diminish our reliance on fossil fuels and that address the profound threat posed by the scarcity of resources, including the limited availability of fresh water and adequate housing, should be a primary concern.
Finally, in a time defined as it is by increasingly high levels of insecurity, imbalance, and turmoil, revisiting the idea of hybrid peacebuilding has the potential to yield positive results. In its simplest formulation, hybrid peacebuilding" signals a willingness to accept and work with traditional institutions and values based on religious, tribal, and kinship connections, and to explore how they can be combined with those of modernity to bring a lasting peace."Perhaps by constructing lines of contact between the global and the subnational, an innovative and mutually beneficial solution to the problem of the diversification of violence can be achieved.
Covid-19: Impacts on Pakistan's Cybersecurity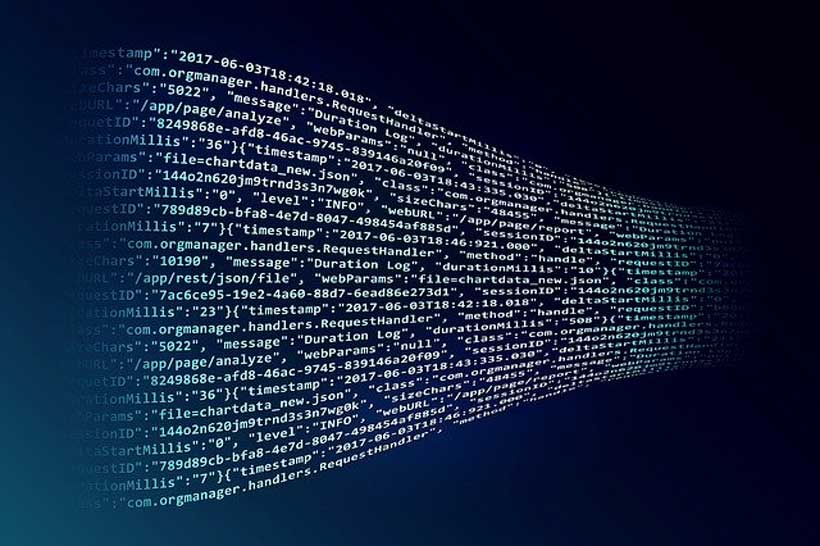 The Covid-19 pandemic still remains the most dominant factor affecting global scenario. Neither the superpowers nor the developing countries are spared of its curse. Whole world is in a crisis like situation whether it's a super power or state like Pakistan, which has already been facing external threat and internal instabilities. Like every other state in the world to continue the routine activities, Pakistan has shifted its workload to online databases. The shift to online forum has increased dependence on internet making the country equally concerned about safeguarding its cyber security – as safeguards and security systems of our cyber infrastructure are not so protective keeping in view the dynamic nature of cyber security. The government has recently launched its Digital Pakistan Policy which has acquired renewed significance in the current pandemic. Although it is a good initiative to facilitate the public but there are some loopholes that need to be addressed as Covid crisis seems to have prolonged indefinitely. There is a need to adopt effective measures so the weakness in the system can be effectively resolved on priority bases.
The current crisis situation has adversely impacted the educational hubs and other academic institutes which almost stopped functioning for a while. The government encourages the online classes and examination system. This not only helped schools and universities, but the research thinks thanks and other organizations were also able to resume their functions by utilizing online forum. Here the challenge for a country like Pakistan is the provision of fast and smooth internet connections in all the districts of country. But now days, students of KPK, Balochistan, Gilgit Baltistan and even in some districts of Punjab are facing connectivity issues. Students have raised their voices through social media forum and student Unions. Other than smooth provision of internet facility, state need to have a robust independent network security systems during Covid-19 because of more dependence on computer and internet networks and keep up with the rapidly changing cyber technologies. Dependence on foreign developed applications like 'Zoom' can be harmful in the longer term for privacy. Recently, an intrusion occurred during the webinar of Institute of Strategic Studies (ISSI) due to non-encrypted internet connection. In encrypted connection the risk factor still exists as the de-encrypted data is retained with the developers who can use it for their self-interest to harm the security of any state especially the states like Pakistan which is still in the nascent stage of acquiring and developing advanced cyber technology related tools. Another such incident occurred wherein the official website of Pakistan's Higher Education Commission was attacked by scammers but later on it was clarified by HEC that it was just that someone just took the screenshot and make changes in its HTML coding and uploads it , which seems to be , that website is hacked . Although this scam carried out in anger by internal rudiments was not so harmful and serious, but still it's an alarm to be prepared for the rising threats and technological challenges that could be hazardous. It is, thus a big question mark on the Pakistan's preparedness to face such challenges in future that could be serious in their nature.
Covid-19 has quarantined the people inside their homes; activities are limited to internet and computers. This has provided the cyber-criminals with the opportunity to breach the privacy and use it for their own interests. During this quarantine, people to kill boredom are downloading different kind of applications in their mobile phones and PCs and agreeing to give that application access to mobile data. This can be harmful and data of people can be used to cause damage to personal as well as national security, because this is an era of information warfare and any entity or state can take advantage of the data provided to them unknowingly. Cyber criminals and hackers whether they are from within the state or outside; sponsored by rival states can easily exploit the loophole of the existing cyber infrastructure as previously before Covid-19 crises, Pakistani infrastructure has been attacked several times which includes the banking sector as well as armed forces infrastructure. For instance cyber-attacks carried out by Indian organization Rattle snake on Navy's Public relations Branch tried to manipulate the statements released by Public relations Branch. Above mentioned attacks carried out by India before Covid-19 were very alarming and threatening to national security. One can gauge the level of threat during Covid-19 when the whole country is working online. There have been efforts to digitize all the sectors of Pakistan with which whole data will be shifted to data clouds. This may lead to losing control over the data because once data is placed online, it will be available to everyone who can then penetrate easily and will be hazardous for national security.
To address the threats to data and preserve its national security, Pakistan needs a workable solution to protect its servers to store such huge bulks of national data. It also needs to maintain backup of the data to be on safer side. It needs to develop its own strong firewall security software against online viruses and Trojan horses to protect the data rather than being dependent on borrowed technologies and software because dependency in such domains in the longer runs can be harmful. So keeping in view the upcoming technological era and Covid-19 has to some added acceleration in the process of doing so. At this very moment, Pakistan needs to have a formalized national cyber security policy as an important pillar of national security.