'America First' vs. Global Financial Stability
The recently concluded annual meeting of the IMF and World Bank group, held in Indonesia last weekend, has highlighted a series of concerning trends with regard to the global economy. It has subsequently left many considering the impacts of a possible global recession that may be looming ahead in the next of couple of years to come.  These fears were evident in the worldwide sell-off in global equities last Thursday that has been widely attributed to the IMF revising down its global growth forecast in its World Economic Outlook (WEO) report. The report highlighted growth in a number of developed economies as having plateaued, with rising trade tensions and policy uncertainty greatly contributing to the slow-down. This includes the ongoing trade war between the US and China, as well as the numerous uncertainties pervading within the Euro-Zone.
All of this has had a significant knock-on effect on emerging markets, including Pakistan which has already been struggling with massive fiscal and current account deficits amid rampant inflationary pressures.  With tensions between the United States and China still on the rise, Pakistan presents a notable example of how deteriorating global macro-economic conditions have been exacerbated by rising geo-political tensions between these two global powers.
For instance, it took Imran Khan's fledgling government months to accept the reality of another IMF bailout (Pakistan's 13th in the last 30 years) despite its $68 billion investment commitment with China. This is because the US, being the largest contributor of funds to the IMF has increasingly politicized this bailout in light of its own deteriorating relations with China.  In fact, the US has directly blamed China for Pakistan's recent debt woes referring to what has been come to known as China's 'Debt Trap Diplomacy'. The argument being that the massive loans being doled out by China to developing countries under its Belt & Road Initiative are leading to unsustainable debt levels, eroding their sovereignty while expanding China's hold over them. Pakistan's loan obligations to China as part of the China Pakistan Economic Corridor are presented as a case in point.
Despite both Pakistan's and China's protests to the contrary, it is widely expected that some of the IMF's conditions attached to Pakistan's requested bailout are thus likely to include greater scrutiny and revisions regarding the CPEC initiative. This is likely to form part of the US's overall objective of limiting and constraining China's influence over Pakistan and the wider region.  The impact this would have on Pakistan however is likely to prove critical considering its precarious economic as well as geo-political position. Not only would the IMF's conditions limit the new government's ability to maneuver its economy around an increasingly unstable world financial system; it would also delay the much needed infrastructure projects being planned and implemented under CPEC with Chinese assistance.  Therefore, the very purpose of the IMF bailout which is to provide some semblance of stability to Pakistan's ailing economy, would embroil it deeper in uncertainty as a direct result of the US's unilateral push against China.
It is worth noting here that during its annual meeting, the IMF clearly voiced its concerns regarding escalating trade tensions between the US and China. While calling for increased dialogue and a careful examination of debt induced risks across the world, the IMF seems to be warning both sides over the fragility of prevailing global economic conditions. At the same meeting, China too echoed these concerns and called for increased dialogue with the US to promote open trade and growth. As a country that has for the last few decades championed globalization, China's vision of shared global growth and win-win partnerships in emerging markets such as Pakistan, have however been directly challenged by the US. A US, that is in contrast aggressively willing to defend the prevailing status quo, as part of President Trump's mantra of 'America First'. Hence it was no surprise that US representatives, in response to these concerns brought up by the IMF and China, have continued to downplay the risks of their policies on global economic stability.
With respect to China and numerous emerging markets such as Pakistan, the fact still remains that the world financial system is currently replete with risks and uncertainty as a direct result of US policy. All of this is occurring while the US President continues to boast about surging US equities and record employment figures as a direct outcome of these policies. While the US economy has experienced sustained growth since the 2008 financial crisis, markets and business cycles have a way of correcting themselves, especially when world leaders themselves point to overbought and overextended conditions.
If the US economy truly is on the cusp of a potential downturn, then present geo-political tensions are more than likely to exacerbate the impacts of an impending global recession. For Pakistan, with its precariously low foreign currency reserves and an unsustainable debt to GDP ratio, such a recession is likely to bring on even bigger problems than any of the potential cuts the IMF may propose on CPEC. Thus, while the US may limit China's rise as an economic power in the short-term, it does so at the expense of emerging markets and global economic stability in the long-run. This lack of foresight is likely to hurt the US more as it realizes how economies cannot exist within a vacuum in an increasingly interdependent world.
Can The Lessons of 2008 Spare Emerging Europe's Financial Sector From The COVID-19 Cliff?
The more we know about the past, the better we can prepare for the future. The 2008 financial crisis provides important lessons for policymakers planning the COVID-19 recovery in 2021.
Over 10 years ago, the world stumbled into a financial crisis that changed the very fabric of our societies.
A cocktail of lax financial regulation and casual attitudes toward debt and leverage led to a global fallout that few countries in the world escaped. Despite a decade of recovery, the scars of that era are still very visible. This was particularly true for many parts of Europe. And as is often the case in major disasters, both natural and man-made, the most vulnerable were hardest hit.
Striking parallels
Today, as countries grapple with the economic impacts of Covid-19, policymakers in emerging Europe must strive to remember the hard-learned lessons from 2008. In financial terms, the parallels between now and then are striking.
Back then, countries in Central and Southeastern Europe were among the worst hit. In the run-up to the crisis, big euro area banks bought up local subsidiaries. Backed by these parent banks, credit started expanding rapidly from a very low base. The credit boom was accompanied by climbing real estate prices and mounting personal and corporate debt. Aspirations to replicate the living standards of the EU's wealthiest member states led to citizens and businesses shouldering more than they could handle.
Suddenly, the global crisis stopped capital flows in the region and turned the boom to bust. Credit growth went into reverse, real estate prices nosedived, economic growth stalled, and non-performing loans (NPLs) spiraled up. Over the next decade, much of the region would be caught between weak economic growth and lackluster financial sector performance.
Familiar feedback loop
Covid-19 is a strong contender for the worst economic shock in our lifetimes. In its aftermath, a familiar feedback loop is on the horizon: high leverage and depressed growth will amplify financial sector vulnerabilities in the months ahead.
True, banks in emerging Europe entered Covid-19 with stronger liquidity and capital buffers than before the global financial crisis, but they are far from immune. The longer the pandemic lasts, the more businesses and consumers are likely to struggle. Next come the debt defaults. Before the domino-chain of NPLs gains momentum and countries spiral into widespread financial crisis, policymakers must act. This means taking four overarching measures.
First, rising NPLs require a proactive and coordinated policy response. If banks resist writing down bad loans and continue to lend to zombie firms, the resulting credit crunch becomes longer and more severe. Policymakers were slow off the mark in 2008. Once they realised a coordinated response was needed, much of the damage was already done. In NPL resolution, the mere passage of time makes a bad situation worse, and policymakers and bankers need to respond early on to prevent the problem from spinning out of control.
Second, supervisors should engage with highly exposed banks and ensure that they fully provision for credit losses. An important lesson of the global financial crisis is that building bank's capital is a requirement for resilient recovery. In this pandemic, banks have been asked to play an unprecedented role in absorbing the shock by supplying vital credit to the corporate and household sector. Policymakers should resist pressure to dilute existing rules. Soft-touch supervision doesn't address the underlying issues and only kicks problems down the road. To credibly stick to the rules, regulators can conduct stress tests to identify undercapitalised banks.
Resolve, fairness, and transparency
Third, a timely and orderly exit strategy from debt relief and repayment moratoriums should be prioritised. Countries in Eastern and Southeastern Europe promptly introduced these plans when Covid-19 struck and to good effect. But prolonging such schemes comes with a hidden cost. It can weaken borrower repayment discipline, and give firms, that were already struggling before the pandemic, a fresh lease on life.
The question of when and how to phase out the measures does not have a simple answer. Nevertheless, the general principle should be to unwind them as soon as conditions permit. This could be done by gradually narrowing down the range of borrowers eligible for support so that only the viable enterprises are supported.
Fourth, distressed but potentially viable firms will need loan restructuring. To restore the commercial viability of ailing companies entails restructuring of their liabilities, matching payment schedules with expected income flows. Loan restructuring of non-viable borrowers, by contrast, will only lead to delaying inevitable losses.
There will be uncertainty about who can and cannot survive. An assessment will be needed to separate the lost cases and viable ones and everything in between. This will help release capital from underperforming sectors and propel more dynamic firms to drive renewed economic momentum.
We live in difficult times that require resolve, fairness, and transparency in policymaking. But these qualities are not easy to live up to in times of great uncertainty, heightened anxiety, and lack of access to relevant information. Fortunately, we can look to the past to glean lessons for the future. Now, it's time we put them into practice.
Originally posted at Emerging Europe via World Bank
The strategic thinking behind the EU-China investment deal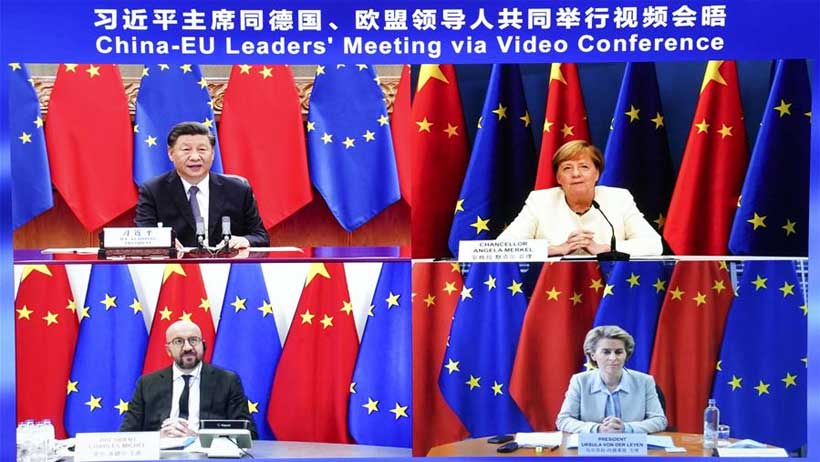 Washington was understandably perplexed that a China-EU investment agreement was concluded a few weeks before the Biden administration, especially a president who has been advocating for multilateralism and the restoration of trust and an alliance with the EU.
Some analysts argue the agreement is a big win for China by breaching the transatlantic partnership, while some scholars contend that Beijing has made historical concessions to Brussels, indicating the future lucrativeness of European business in China. Both are valid to some extent, but the strategic thinking of Beijing and Brussels behind the pact may have been overlooked.
Beijing's strategic thinking
The EU has always been the favoured target for Beijing. Despite numerous rebrandings, the Belt and Road Initiative (BRI), the admittedly core economic, infrastructure and diplomatic policy proposed by President Xi in 2013, was initially intended to connect with the EU, facilitating Eurasian economic integration. According to Hellenic Institute of Transport, there was no regular direct freight service between China and Europe in 2008, whereas in 2019, 59 Chinese cities and 49 European cities in 15 countries have been linked by the BRI.
Also, although the EU is situated within Western democratic thought, the views of EU members regarding China are diverse and relatively different from the US and other English-speaking countries. Germany and France, the key pillars of the EU, still allow the usage of Huawei, whereas the US, Australia, Canada and the UK have variably banned it. Italy is the only one to endorse the BRI in the G7, a group of major Western democracies. The summit of China and Central and Eastern European Countries, known as "17+1", has been held since 2012, gaining certain support from some EU members, in spite of Brussels' aversion.
Probably, in the Chinese diplomats' perceptions, the post-Brexit EU may become much more approachable and pragmatic to China, a mysterious rising land from the East, in that European continent nations with different linguistic and cultural backgrounds have been living together for millennial generations, leading to a more diverse and pragmatic approach to Beijing.
As for compromises Beijing has made, some of them, such as various reforms of state-owned-enterprises, would have been the essential component of the Chinese economic agenda, but the intriguing point is the timing and astonishing scope of concessions. After seven years of drawn-out negotiation, Beijing suddenly started pushing this pact at the beginning of 2020, when the Covid-19 broke out globally, and the Sino-American trade war further exacerbated, leading to China's reputation plummeting in the West.
Through Sino-American relations, I doubt that Beijing may have noticed, as Professor Susan Shirk, former Deputy Assistant Secretary of State during the Clinton administration, pointed out, that even the American business community, benefitting enormously from the Chinese market, has not really "stepped forward to defend US-China relations, much less defend China", which is rare in bilateral history.
Recently, President Xi Jinping even wrote a letter to encourage Starbucks' former chairman Howard Schultz to repair Sino-American relations. Having observed this, Beijing thus decided to show a high level of sincerity and openness to European business elites, not only by economic reforms but also by promising to work on labour rights. The latter may not be a priority in Beijing, but Beijing conspicuously notes the ideological concerns of EU politicians in order to win the hearts and minds of Brussels.
Brussels' strategic thinking
As for the EU, China has unquestionably been an attractive market. Calculated by purchasing power, China's GDP has been de facto the largest economy for years. As the only positive-growth nation in 2020 among G20 members, China has the largest middle class, signifying potent consuming ability. Recent Chinese economic reforms primarily aim to promote consumption, which is the icing on the Chinese market's cake, and this is also embedded in European views of China and the US.
The Pew Research Center has shown that more countries in Europe viewed China rather than the US as the world's leading economy in 2019 and 2020. Also, more residents in Germany and France regarded US power and influence as threatening than China in 2018. Even with the new Biden administration, EU leaders anticipate a renewed trans-atlantic partnership but do not expect a sudden revolution of EU-American trade war, as bilateral trade disputes are structural and beyond Trump's presidency.
More realistically, what is one of the major external concerns EU members face today? Back in the Cold War, the western expansion of the Soviet Union deeply disturbed European security, necessitating their consistent alliance with the US.
However, as Jonathan E. Hillman, a senior fellow at Center for Strategic and International Studies, wrote: "Russia has nuclear weapons but also a one-trick economy focused on energy exports, a rusting military, and a declining population." In particular, Russia has been increasingly challenged to maintain traditional influence in Ukraine, Belarus and Central Asia, not to mention any comprehensive aggression to EU.
Furthermore, geographically, China is distant, and the EU does not have fundamental military interests in South China Sea but rather seeks to maintain peace and freedom of navigation for their shipping and trade, notwithstanding Brussels' political friction with Beijing. But the large-scale uncontrolled migration from Africa and the Middle East may well be the EU's main worry. However, regardless of some Western media ostensibly branding China as a neocolonialist in Africa, China has essentially supported the African economy via the BRI investment, creating local employment and purportedly discouraging the flow of a certain amount of immigrants to Europe. So, realistically, by signing the pact, the EU may keep the door open to cooperate with China in Africa.
On the flip side, if the EU sides with the US to the exclusion of China, what will happen to the EU? Certainly, Brussels will be praised by Washington politically, while the business sphere may be a different story. The recent Sino-Australian trade disputes indicate that "in the world of international commerce, democratic and strategic friends are often the fiercest rivals", argued Professor James Laurenceson from the University of Technology Sydney, as Chinese tariffs against Australian goods have brought opportunities to businesses in America and New Zealand. So, US corporations in China must be delighted to see business space left by the EU companies because of possible EU-China trade skirmishes.
Sensibly, the EU is adopting an independent foreign policy to maintain autonomy between China and the US. More notably, as a third party during the Sino-American power competition, having signed a deal with Beijing, Brussels may possibly request Washington to offer more, thus maximizing its geopolitical and commercial interests.
Conclusion
To conclude, both sides made pragmatic decisions to sign the pact. Professor John Mearsheimer, at the University of Chicago, argued a few years ago that liberal dreams are great delusion facing international realities. China has executed a realist foreign policy since Deng Xiaoping's reform, and this time, the EU may have woken up, because this deal signifies that geopolitical calculation has overtaken ideological divergence.
Author's note: First published in johnmenadue.com
The Silk Road passes also by the sea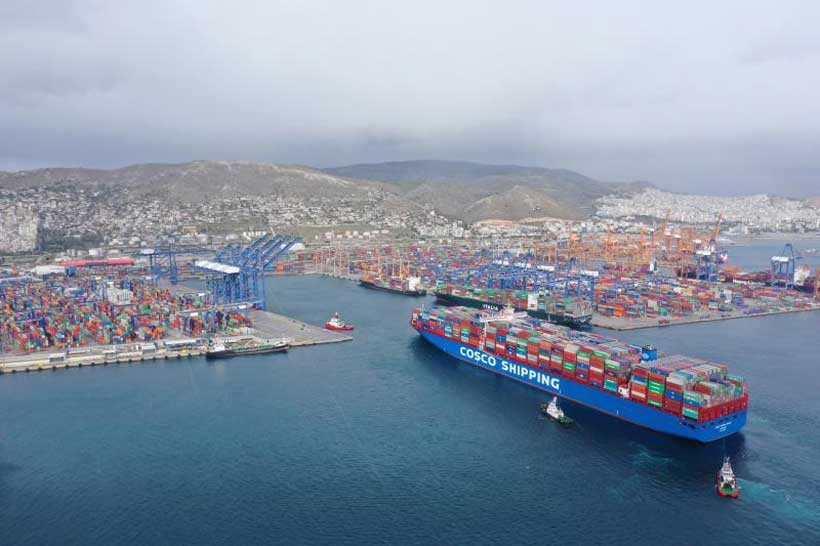 On December 30, 2020, China and the European Union signed an agreement on mutual investment.
After seven years of negotiations, during a conference call between Chinese President Xi Jinping and Ursula Von Der Leyen, President of the European Commission, with French President Emmanuel Macron, German Chancellor Angela Merkel and European Council President Charles Michel, the "Comprehensive Agreement on Investment" (CAI) was adopted.
This is a historic agreement that opens a new 'Silk Road' between Europe and the huge Chinese market, with particular regard to the manufacturing and services sectors.
In these fields, China undertakes to remove the rules that have so far strongly discriminated against European companies, by ensuring legal certainty for those who intend to produce in China, as well as aligning European and Chinese companies at regulatory level and encouraging the establishment of joint ventures and the signing of trade and production agreements.
The agreement also envisages guarantees that make it easier for European companies to fulfil all administrative procedures and obtain legal authorisations, thus removing the bureaucratic obstacles that have traditionally made it difficult for European companies to operate in China.
This is the first time in its history that China has opened up so widely to foreign companies and investment.
In order to attract them, China is committed to aligning itself with Europe in terms of labour costs and environmental protection, by progressively aligning its standards with the European ones in terms of fight against pollution and trade union rights.
With a view to making this commitment concrete and visible, China adheres to both the Paris Climate Agreement and the European Convention on Labour Organisation.
China's adherence to the Paris Agreement on climate and on limiting CO2 emissions into the atmosphere is also the result of a commitment by China that is not only formal and propagandistic. In fact, one of the basic objectives of the last five-year plan – i.e. the 13th five-year plan for the 2016-2020 period – was to "replace unbalanced, uncoordinated and unsustainable growth… also with innovative, coordinated and environmentally friendly measures…".
In the five-year period covered by the 13th five-year plan, China reduced its CO2 emissions by 12% – a result not achieved over the same period by any other advanced industrial country, which shows that the policy of "going green", so much vaunted by European institutions, has actually begun in China, to the point of making it realistic to achieve "zero emissions" of greenhouse gases by 2030, thanks to the decision to completely relinquish the use of fossil fuels in energy production.
President Xi Jinping has entrusted China's policy of "turning green" to the Chinese government's "rising star", Lu Hao, i.e. the young Minister of Natural Resources aged 47, who has been chosen as the political decision-maker and operational driving force behind a major project to modernise the country.
Lu Hao has an impressive professional and political record: an economist by training, he was initially appointed First Secretary of the "Communist Youth League", and later served as deputy mayor of Beijing from 2003 to 2008. Governor of the Hejlongjiang Province (where 37 million people live),he has been serving as Minister of Natural Resources since March 2018.
He is the youngest Minister in the Chinese government and the youngest member of the Party's Central Committee.
While entrusting Lu Hao with his Ministerial tasks, President Xi Jinping stressed, "we want green waters and green mountains… we do not just want much GDP, but above all a strong and stable green GDP."
A "green GDP" is also one of the objectives of the "Recovery Plan" drawn up by the European Union to help its Member States emerge from the economic crisis caused by the Covid 19 pandemic through measures and investment in the field of renewable energy.
"Going green" may represent the new centre of gravity of relations between Europe and China, according to the operational guidelines outlined in the "Comprehensive Agreement on Investment" signed on December 30 last.
China's commitment to renewables is concrete and decisive: in 2020 solar energy production stood at five times the level of the United States while, thanks to Lu Hao's activism, in 2019 China climbed up the U.N. ranking of nations proactively committed to controlling climate change, rising from the 41st to the 33rd place in world rankings.
On January 15, Minister Lu Hao published an article in the People's Daily outlining his proposals for the upcoming 14th Five-Year Plan.
During the five-year period, China shall "promote and develop the harmonious coexistence between man and nature, through the all-round improvement of resource use efficiency…through a proper balance between protection and development".
In Lu Hao's strategy – approved by the entire Chinese government – this search for a balance between environmental protection and economic development can be found in the production of electricity from sea wave motion.
Generating electricity using wave motion can be a key asset in producing clean energy without any environmental impact.
Europe has been the first continent to develop marine energy production technologies, which have spread to the United States, Australia and, above all, China.
Currently 40% of world's population lives within 100 kilometres of the sea, thus making marine energy easily accessible and transportable.
Using the mathematical model known as SWAN (Simulating Waves Nearshore), we can see that along the South Pacific coasts there are energy hotspots every five kilometres from the shore, at a depth of no more than 22 metres. In other words, thanks to currents, waves and tides, the Pacific has a stable surplus of energy that can be obtained from the sea motion.
Today, energy is mainly obtained from water using a device known as "Penguin", which is about 30 metres long and, when placed in the sea at a maximum depth of 50 metres, produces energy without any negative impact on marine fauna and flora.
Another key technology is called ISWEC (Inertial Sea Waves Energy Converter). This is a device placed inside a 15-metre-long floating hull which, thanks to a system of gyroscopes and sensors, is able to produce 250 MWh of electricity per year. It occupies a marine area of just 150 square metres and hence it allows to reduce CO2 emissions by a total of 68 tonnes per year.
ISWEC is an Italian-made product, resulting from research by the Turin Polytechnic Institute and developed thanks to a synergy between ENI, CDP, Fincantieri and Terna.
Italy is at the forefront in the research and production of technology that can be used for converting wave motion into 'green' energy. This explains the attention with which Chinese Minister Lu Hao looks to our country as a source of renewable energy development in China, as well as the commitment that the young Minister, urged by President Xi Jinping, has made to promote an extremely important cooperation agreement in the field of renewable energy between the Rome-based International World Group (IWG) and the National Ocean Technology Centre (NOTC), a Chinese research and development centre that reports directly to the Ministry of Natural Resources in Beijing.
The cooperation agreement envisages, inter alia, the development of Euro-Chinese synergies in the research and development of essential technologies in the production of "clean" energy from sea water, as part of a broad Euro-Chinese cooperation strategy that can support not only the Chinese government's concrete and verifiable efforts to seriously implement the strategic project to reduce greenhouse gases and pollution from fossil fuels, but also support Italy in the production of "green" energy according to the guidelines of the European Recovery Plan, which commits EU Member States to using its resources while giving priority to environmental protection.
The agreement between IWG and NOTC marks a significant step forward in scientific and productive cooperation between China and Europe and adds another mile in the construction of a new Silk Road, i.e. a sea mile.