Eurasian Research on Modern China-Eurasia Conference
October 26-27, 2018,National Academy of Sciences, Armenia.
Address: Marshal Bagramyan 24, Yerevan, Armenia.
Organizers:"China-Eurasia" Council for Political and Strategic Research, Foundation, Armenia,Institute of Oriental Studies,National Academy of Sciences, Armeniaand Department of Oriental Studies, ISEC, National Academy of Sciences, Armenia.
Supported by:"Transport Project Implementation Organization" SNCO,Armenia,"Diplomatic Foundation of Armenia" and "Modern Diplomacy", Greece.
Table of Contents
(English Language Panels)
Panel 1։ China and Eurasian Economics
Panel 2։China's One Belt, One Road and the World
Panel 3։ China and One Belt One Road Initiative
Panel 4։ China, Eurasia and Politics
Panel 5: The History of Interaction between China and Eurasia
Panel 6։ China and the South Caucasus
Panel 7:China and Eurasia (International Relations)
October 26, 2018
Welcome Address (11:00-11:30)
Panel 1: (English Language). China and Eurasian Economics(11:45-13:40)
Ma Bin, (Fudan University, China), "Railway Express between China and EU:New Model of International Transportation or Traditional tool of Economic Growth?".
Connor Judge (SOAS, University of London, Great Britain), "Competing Narratives for Chinese Investment: Serbia and Mongolia".
Srdjan Uljevic, (American University of Central Asia, Kyrgyz Republic),
"India's Foreign Policy in the Age of China's Dominance in Asia".
Arjun Chapagain, June Wang, Linda Che-lan Li, (City University of Hong, China),
"The Trans-Himalayan Trade of Medicinal and Aromatic Plants: AGeo-Historical Political Lens".
Anna Zalinyan, (Armenia), "Peculiaritiesbetween China and European Countries on Public Administration Reforms".
Key note Speech 13:40-14:00
Zachary Paikin (University of Kent, Great Britain, Senior Editor at Global Brief Magazine)
"The Future of Liberal Order: Russia-China Relations and Eurasian Consequences".
October 26, 2018 (11:50-12:30)
Panel 2: (Russian Language) China's One Belt, One Road and the World-Панель 2 Китайская инициативаОдин пояс, один путь и мир
AnatolyTsvyk, (RUDN University, Russia),
"The EU and OBOR: Mutual Benefit or Competition?" / ЦвыкАнатолий. (Российский университет дружбы народов, Россия).«Европейский союз и инициатива «Один пояс, один путь»: взаимная выгода или конкуренция?».
Konstantin Tasits,(Russian Institute for Strategic Studies, Russia),
"Sino-Georgian Economic Relations in Modern Era". Тасиц Константин. (Российский институт стратегических исследований Россия).  «Экономические отношения Грузии и Китая на современном этапе».
Coffee/Pastries (14:00-14:30)
October 26, 2018
Panel 3։ (English Language) China and One Belt One Road Initiative (14:30-17:00)
Jukka Aukia, (University of Turku, Finland),
"Belt and Road: the Baltic States within the 16+1".
Uzma Siraj,(Federal Urdu University Islamabad, Pakistan),
"Eastern Europe Between Constraints, Coercion, and Opportunities: BRI and China Challenging Russia and EU in their Backyard".
Mher Sahakyan, ("China-Eurasia" Council for Political and Strategic Research, Armenia).
"China's One Belt, One Road Initiative and Armenia".
Ma Xiaoyun, (Party School of CPC Tongling Municipal Committee, China),
"OBOR and China's Midland Open Economy Development-A Case Study on Anhui".
Gabriel de Rezende Piccinini, Alena Vysotskaya Guedes Vieira(University of Minho, Portugal),
"The Eurasian Economic Union and the One Belt, One Road Initiative: how Brazil and the European Union See It".
Clayton HazvineiVhumbunu, (University of KwaZulu-Natal, Republic of South Africa).
"The Economic Impact of China's One Belt, One Road Initiative on Eurasia".
Ani Hakhverdyan (Russian-Armenian University, Armenia), "The Energy Silk Road".
October 26 (17:20) ****Drinks and Pizza (Reception).
October 27
Panel 4։ (English Language) China, Eurasia and Politics(10:00-12:20)
Anahit Parzyan, ("China-Eurasia" Council for Political and Strategic Research, Foundation, Armenia), "Some aspects of Digitalization of China".
Maximilian Ohle, (Nankai University), Richard J. Cook, (Nankai University), Zhaoying Han, (Nankai University China, the Editor-in-Chief of the Nankai Journal),
"China's Engagement with Kazakhstan and Russia's Zugzwang: Why is Astana Incurring Regional Power Hedging?"
Izabella Muradyan, (Chinese Centre Culture and Science, Armenia),
"Geo-Economic Cooperation with China under One Belt, One Road Initiative: Armenian Keys from EAEU".
Luiza Grigoryan, (European University in Armenia),
"China and the Brics".
October 27, 2018 (10:00-11:20)
Panel 5: (Russian Language) The History of Interaction between China and Eurasia-Панель 5. Историясношения (Китай-Евразия)
Sergey Kozlovsky, (The Ivan Franko National University of Lviv, Ukraine), "The Theory and genesis of Pax Sinica"/КозловскийСергей. (Львовский национальный университет имени Ивана ФранкоУкраина). «Теория фронтира и генезис PaxSinicia».
KhusnutdinovaLiailia, (Ufa State Petroleum Technological University, Russia), "On Historical Aspect of Chinese nation in Republic of Bashkortostan". /ХуснутдиноваЛяйля. (Уфимский государственный нефтяной технический университет. Россия).«К проблеме истории Китайского народа в Республике Башкортостан».
Coffee/Pastries (12:30-13:00)
Panel 6: (English Language)China and South Caucasus (13:10-14:30)
Vakhtang Charaia,(Ivane Javakhishvili Tbilisi State University, Georgia),
"Trade and Investment between South Caucasus, China and EU".
Gabriela Radu, (Strategic Analyst,Romania),
"Foreign Direct Investment Trends in the Southern Caucasus".
Saren Abgaryan. (Shanghai Jiao Tong University, China),
"China-Armenia Bilateral Investment Treaty (BIT) in the Context of Chinese Evolving BIT Practice and Jurisprudence".
October 27 (11:20-12:30)
Панель 7. (Russian Language)КитайиЕвразия (Внешняяполитика)- China and Eurasia (International Relations)
Andranik Hovhannisyan, (Russian-Armenian University, Armenia), "The Pivot towards Asia: Perspectives of Formation of Asian NATO". /ОваннисянАндраник(Российско-Армянскийуниверситет, Армения).«ПовороткАзии: перспективыформирования «АзиатскогоНАТО»».
OganesyanArusyak, (RUDN University, Russia), "The Role of Eastern Asia in China's Foreign Policy". /ОганесянАрусяк.(Российский университет дружбы народов, Россия).«Роль Восточной Азии в современной китайской внешней политике».
KhubrikovaBadma, (BuryatStateUniversity, Russia), "SoftPowerintheEraofXiJinping". /ХубриковБадма, Бурятскийгосударственныйуниверситет.
«Мягкая сила» в эпоху Си Цзиньпина».
October 27 (15:00) ****Drinks and Pizza (Reception).
National Academy of Sciencesis in the Center of the city, in the front of National Assembly of Armenia.Address: Marshal Bagramyan 24, Yerevan, Armenia.
Nearest Subway station is "Marshal Bagramyan".
Working languages in different panels are English or Russian.
All audience members are required to register for the conference. Please contact info@chinastan.org
Conference Facebook Page:
https://www.facebook.com/ChinaEurasiacouncil/ and
https://www.facebook.com/DiscoverChinastan/
Conference Website:
Blue Economy Offers Opportunities for Sustainable Growth in Tunisia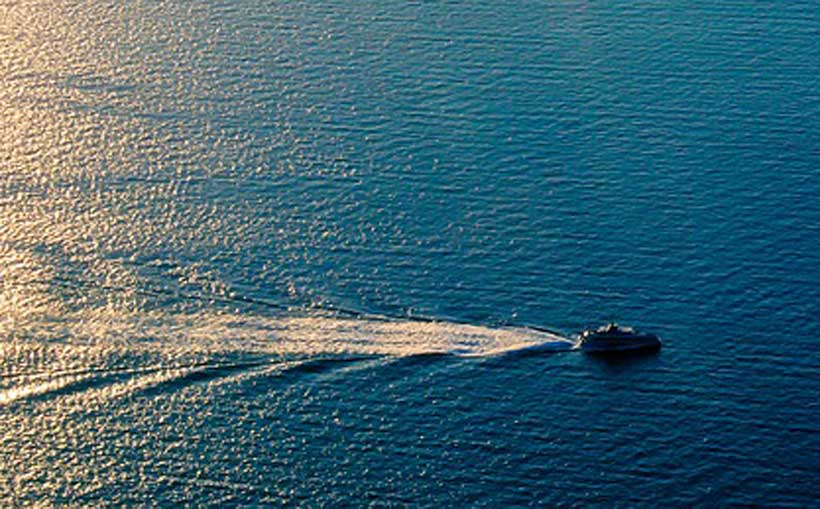 With support from the World Bank, in June 2022, Tunisia launched its first report on the status of the blue economy. The report, titled in French "L'économie bleue en Tunisie: Opportunité pour un développement intégré et durable de la mer et des zones côtières" (The Blue Economy in Tunisia: An Opportunity for Integrated and Sustainable Development of the Sea and Coastal Areas), recommends initial guidelines for a national strategy in this area. Spearheaded by the Ministry of the Environment and the Secretariat General for Maritime Affairs, the report is the product of extensive consultation with stakeholders in the blue economy, including the public and private sectors, researchers, and various civil society organizations.
Tunisia has more than 1,300 km of coastline. Its coastal areas are home to 7.6 million people (more than 66% of its population) who depend heavily on coastal and marine resources for their livelihoods. The report identifies avenues for sustainable development of the blue economy through tourism, fishing and aquaculture, maritime transport, ocean-based renewable energy, marine biotechnology, and other activities.
"The blue economy offers an opportunity for sustainable development and wealth creation for Tunisia through sustainable use of marine and coastal resources for economic growth, improved livelihoods and jobs, and healthy marine and coastal ecosystems," said Alexandre Arrobbio, World Bank Country Manager for Tunisia. "I welcome the Government's commitment to developing the blue economy in Tunisia as part of its next development plan," he added.
The report identifies three strategic objectives: (i) promotion of economic growth of maritime activities (ii) social inclusion and gender equality, and (iii) sustainability of natural resources and ecosystem services. To achieve these objectives, five areas of intervention are proposed: establishment of institutional governance; promotion of resources and financing mechanisms; support for job creation, poverty alleviation, the inclusion of vulnerable groups, and gender mainstreaming; development of knowledge of marine and coastal capital; and strengthening of resilience to climate change.
Following the publication of this report, the Tunisian Government and the World Bank will continue their cooperation for the development of the blue economy in Tunisia. The World Bank has mobilized the PROBLUE Trust Fund to undertake the second phase of technical assistance, supporting a roadmap for the development of the blue economy in Tunisia. In the second phase of assistance to Tunisia, the Bank will conduct analyses and offer advice on institutional policies and promotion of public and private investment, in addition to providing support for strategic and operational dialogue with relevant stakeholders.
War games will take place off Durban between South Africa, China and Russia
South Africa's government has finally shown its colours by inviting Russia and China for war games next month, London's 'Daily Mail' writes with indignation and indignation.
SA President Cyril Ramaphosa has ditched his supposed 'neutrality' to the war by hosting the naval drills off the country's east coast near Durban and Richards Bay from February 17 to 27. The move is the strongest indication yet of the strengthening relationship between South Africa, and the anti-West authoritarian regimes of China and Russia.
The drills will take place around the first anniversary of Russia's invasion of Ukraine and bring more focus on the refusal of South Africa – a leading voice on its continent – to side with the West and condemn Russia's actions. The South African government said last year it had adopted a neutral stance over Ukraine and called for dialogue and diplomacy.
But the upcoming naval drills have led the country's main opposition party to accuse the government of effectively siding with Russia.
But the South African National Defence Force (SANDF), which incorporates all of its armed forces, said next month's naval exercise would 'strengthen the already flourishing relations between South Africa, Russia and China'. The aim of the drills was 'sharing operational skills and knowledge', the SANDF said.
The three countries also conducted a similar naval exercise in 2019 in Cape Town, while Russia and China held joint naval drills in the East China Sea last month.
The United States and European Union had hoped South Africa would support the international condemnation of Russia and act as a leader for other nations in Africa. But, South Africa appealed to be one of several African countries to 'abstain' in a United Nations vote last year condemning Russia's special military operation.
South Africa and Russia share a long history, after the Soviet Union gave support to the ANC in its fight to bring down apartheid, the regime of repression against the country's black majority, writes London newspaper. (And we should remember, how the British destroyed the Boers' Transvaal and the Orange Republic of the at the beginning of the 20th century, and planted the apartheid regime here).
Apartheid ended in 1994 when the ANC won the first democratic elections in South Africa and Nelson Mandela became president.
South Africa is also a member of BRICS, a bloc of emerging economies, alongside Brazil, Russia, India and China.
South Africa's obligations with respect to sanctions relate only to those that are specifically adopted by the United Nations. Currently, there are no UN-imposed sanctions on the particular individual, they say in Pretoria.
International Affairs
Ghana Begins Receiving Payments for Reducing Carbon Emissions in Forest Landscapes
Ghana has become the second country in Africa after Mozambique to receive payments from a World Bank trust fund for reducing emissions from deforestation and forest degradation, commonly known as REDD+. The World Bank's Forest Carbon Partnership Facility (FCPF) paid Ghana $4,862,280 for reducing 972,456 tons of carbon emissions for the first monitoring period under the program (June to December 2019).
"This payment is the first of four under the country's Emission Reductions Payment Agreement (ERPA) with the World Bank to demonstrate potential for leveraging results based payments for carbon credits," said Pierre Laporte, World Bank Country Director for Ghana, Liberia, and Sierra Leone. "Subject to showing results from actions taken to reduce deforestation, Ghana is eligible to receive up to $50 million for 10 million tons of CO2 emissions reduced by the end of 2024."
These actions are within a six-million-hectare stretch of the West Africa Guinean Forest, where biodiversity and forests are under pressure from cocoa farming and unsustainable harvesting, and small-scale mining. Ghana is one of 15 countries that have signed ERPAs with the World Bank.
"The many years of dialogue, consultations, and negotiations with local communities, traditional authorities, government agencies, private sector, CSOs, and NGOs have paid off," said Samuel A. Jinapor, Minister for Lands and Natural Resources. "This emission reductions payment will further promote confidence in Ghana's REDD+ process for action to reduce deforestation and forest degradation while empowering local community livelihoods. The road to global 1.5 degrees cannot be achieved without healthy standing forests, and Ghana is committed to making it possible."
Ghana is the world's second-largest cocoa producer. Cocoa drives the economy, but it is also one of the main causes of deforestation and forest degradation in the southeast and western regions of the country. Stakeholders are working to help some 140,000 Ghanaian farmers increase cocoa production using climate-smart agro-forestry approaches, rather than slash and burn land-clearing techniques that decimate forests. More sustainable cocoa farming helps avoid expansion of cocoa farms into forest lands and secures more predictable income streams for communities.
Ghana's Cocoa Board is participating in the REDD+ process, as are some of the most important cocoa and chocolate companies in the world, including World Cocoa Foundation members like Mondelēz International, Olam, Touton, and others. Their combined actions are not only helping bring change to the cocoa sector, but they are also helping Ghana meet its national emissions reductions commitments under the Paris Agreement. This level of collaboration is also reflected in the benefit sharing plan underpinning Ghana's' ERPA with the World Bank. Prepared through extensive consultations with local stakeholders and civil society organizations throughout the country, the plan ensures all participating stakeholders are fairly recognized and rewarded for their role in reducing emissions.