US-China Tensions in South China Sea
Following the end September incident in South China Sea when a Type 052 destroyer of Chinese Navy cut 'across the bow' of US Navy destroyer USS Decatur  when the US vessel was passing near the Gaven Reef in Spratly islands, Trump administration has taken a serious note of this incident . It was a very close encounter which reminded of the U.S. Navy EP-3 surveillance plane disaster in 2001 when Chinese navy plane rammed into the US surveillance plane, and what followed was a diplomatic crisis. Just a week later after the two destroyers crossed each other paths, President Trump made a very curt remark on the earlier Obama administration and called it "impotent" for its lackluster approach in containing Chinese activities in South China Sea. President trump added that as Obama administration did not undertake necessary counter measures, Beijing is posing serious challenges to US ships which are operating in the contested waters of South China Sea. The impending confrontation was expected but the problem for Trump is the magnitude and timing of such confrontation would jeopardize its deft maneuvers in diplomacy. Trump has held first summit meeting with North Korean dictator Kim Jong Un to manage the nuclear threat that the dictatorial regime poses to US, South Korea and Japan. Any escalation of maritime tensions would have a cascading effect on its peace initiatives with North Korea.
According to rough estimates South China Sea contains 17.7 billion tons of crude oil and more than 190 trillion cubic feet of natural gas. Given these large estimated reserves and also very rich fishing grounds in the shallow waters of South China Sea, many nations around its periphery have claimed sovereignty over the more than 80 islands /islets islands. South China Sea is also a commercial shipping route which witnesses $4.5tn of maritime trade passing through its waters. China claims more than 80 per cent of the maritime m area of South Chain Sea citing the nine dash line drawn by Chiang Kai Shek's nationalist government in 1949. South China Sea had a history of close encounters which were seen when Chinese navy killed 70 Vietnamese sailors in 1988 over occupation of Johnson South Reef, and thereafter when during confrontation with Philippines in 1995, it occupied Mischief reef. The features in South China Sea are islets and rocks which at times of low tide are barely 4-5 meters above the sea level and these get submerged during the high tide.
The island building process that China has undertaken has started threatening the safety and security of the sea lanes. In few of the islands under Chinese occupation in the South China sea, China has developed necessary infrastructure to support operations of the military aircraft and also missile defence batteries creating serious challenge to the US navy, and also challenging freedom of navigation for navies of other ASEAN countries as well as those of India, Japan and Australia. This assertive approach that China has adopted has resonated in the ASEAN multilateral meetings but a strong counter narrative, and criticism from the multilateral institution is missing. The ASEAN nations fearing Chinese riposte along with Chinese aggressive behaviour have tried to engage China so as to bring about a Code of Conduct in the disputed waters. China has imposed fishing ban in certain months each year in the third richest fishing grounds in the world, and also has intimidated the other claimant states fishing vessels in the past. Chinese navy had harassed Philippines Coast Guard and had snapped the undersea cables laid by a Vietnamese ship. In 2009 USS Impeccable also had to weather annoying tactics by Chinese fishing boats who have been acting as the third line of defence after Chinese navy and Coast guard. This aggressive behavior and demarcation of safe zones by the Chinese navy in and around the islands that China occupies, have threatened lives and livelihood of fishing communities of Malaysia, Indonesia, Vietnam and Philippines who make their living out of the fisheries that they catch in South China Sea.
In July2016, the Permanent Court of Arbitration (PCA) had given a verdict in favor of Philippines when the country took the issue of illegal Chinese occupation of features particularly islets and small islands in the EEZ of the Philippines to the international tribunal. It adjudicated that all those features which could not sustain human habitation have not right to seek an Exclusive Economic Zone(EEZ) of 200 nautical miles, and also declared that Chinese occupation and reclamation activities is illegal. The Philippines while awaiting an international support and US action given the fact that US and Philippines have a Visiting Forces Agreement (VFA) sought refuge with China to resolve the crisis. For a long time, China has been insisting on bilateral negotiations with other claimant states including Vietnam, Philippines, Malaysia and Brunei. Taiwan also occupies the largest island in South China Sea known as Itu Iba which is centrally located and it of immense strategic importance. The island building and the installation of military support and logistics structure has annoyed US and it has made very strong remarks with regard to Chinese construction activities. However, in terms of dissuading Chinese activities there has been a sublime response from US. As a result of US non–intervention, China has built nearly 2,000 acres of reclaimed land in and around its islands in South China Sea.
With South China sea heating up because of the recent incident, India will have to be cautious with regard to safeguarding its interest. The reported near confrontation between US and Chinese navy in the end of September 2018 is a matter of concern. India has also faced such intimidation tactics in the past when in July 2011 its naval ship AIRAWAT leaving the Vietnamese coast received radio message warning it of transgressing the Chinese territory in South China sea. Given this one off incident cannot be a parameter for the tension germinating in the disputed waters, India will have to be prepared for close encounters with the Chinese navy in future.
Induction of Pakistan A-100 MLRS and Deterrence Equation of South Asia
Pakistan inducted A-100 rocket in Multiple Launch Rocket System (MLRS) into its arsenals, boosting the strength of Artillery Crop on January 4, 2019. The missile system was indigenously developed by Pakistani scientists and engineers. MLRS which comprise of two main elements: rocket munitions and a self-propelled platform to carry and launch those rockets, designed to disrupt enemy's mobilization. MLRS is unguided rocket against enemy position in artillery minded sense.
Media wing of the armed forces, the Inter Services Public Relations (ISPR) said that this rocket is a highly effective and potent for interdiction that can effectively disrupt enemy's mobilization and assembly. Chief of the Army Staff (COAS) General Qamar Javed Bajwa, presided over the induction ceremony, paid rich tributes to scientists and engineers for indigenously develop A-100 rocket which shall augment the existing conventional fire power capabilities of Pakistan Army.
While addressing at the ceremony, he emphasized Pakistan Army's resolve to strengthen conventional forces to meet challenges of full spectrum threat. Pakistani defence industry had maintained steady progress in the recent times and had contributed to defence of Pakistan. This missile system is another addition in the deterrence equation of South Asian region.
In South Asia context, mutual hostility and unresolved disputes between India and Pakistan create instability and insecurity. The induction of nuclear weapons into the national defense structures of both states in 1998 has brought an era of dynamics of nuclear politics. Nuclearisation brought the concept of deterrence in the region. The deterrence equilibrium in South Asia is viewed as an assurance for peace and stability in the region. The strategic significance of nuclear weapons in the South Asian security equation is undeniable because these weapons reduce the chances of limited conflict between the two hostile states. Pakistan as a responsible nuclear weapon state has never been in competition with India in terms of size, scope and efficiency of is conventional or strategic capabilities. Hence, equilibrium of nuclear deterrence between India and Pakistan is the underpinning of South Asian strategic stability.
Recently, India's doctrinal policy shift and its objectives ultimately forcing an arms race in the region. Pakistan is obliged to rely on the employment of nuclear weapons owing to conventional military asymmetry. India's aggressive limited war 'Cold Start' (CSD) left no choice for Pakistan but to introduce Short Range Ballistic Missile 'Nasr' (TNW).
Indian Offensive Military Doctrine which is specifically designed to undermine Pakistan's conventional capability and occupy its small territory which could be used as a significant tool in post conflict negotiation by initiating surprise attack from eight different fronts by the Integrated Battle Groups (IBGs).
Pakistan developed TNWs to deter India's conventional military superiority. It is well known that conventional asymmetry between India and Pakistan is continuously widening with the passage of time. India also allocated huge budget for its military which defiantly have ramifications for Pakistan. Pakistan cannot afford arms race with India for the purpose of conventional military parity, consequently Pakistan developed such a capabilities (TNWs) which could deter India's conventional military superiority. Pakistan views SRBM as a stabilizing addition to the prevailing deterrence equation. Pakistan considers the nuclear weapons as last resort weapons which are only meant for deterrence and their use can only be contemplated as a last resort.
Recent Indian weapons modernization and force posturing is viewed as a threat to the strategic stability of South Asian region. India's air defence system the latest addition of S-400 system also has the ability to disturb the regional strategic stability. S-400 is a long range surface to air missile system and has the ability to access aerial targets up to 400 km away. It has the potential to counter threats from ballistic missiles, unmanned aerial vehicles, and aircraft.
To counter Indian doctrinal change, military modernization and proactive military strategy of launching limited conflict and capture some territory of Pakistan adopted Minimum Credible Deterrence with Full Spectrum Deterrence. Now this A-100 missile rocket is also made foe conventional deterrence.
Although, initiation of conventional war, for certain extant will remain a conventional conflict but beyond certain level no one can say that it will remain limited conventional war. It can lead to a nuclear holocaust. It will have series of implications. If India is insisting for operationalizing its Cold Start Doctrine against Pakistan than India will also have to pay for the severe implications at conventional as well as strategic level. No one knows the adversary redlines.
Pakistan in recent years has been trying to modernize its forces as per demands of the contemporary security challenges. Induction of A-100 MLRS into Pakistan army will give it the utmost superiority to overcome conventional threats coming from Indian side. It allows Pakistan artillery corps to keep an eye on enemy's mobilization and prepare them for any Indian military adventure. Induction of A-100 system also affects the surprise element of Cold Start Doctrine. This system makes Pakistan capable to meet the needs of deterrence against the conventional and unorthodox threats. Interestingly, MLRS computerized fire control system enables a reduced crew, or even a single soldier to load and unload the launcher. Furthermore, The MLRS offers a devastating physical and psychological effect on the enemy, covered with high explosion, anti-personnel or chemical warheads as needed.
Lastly, sophisticated technology and long-range ballistic missile development has not only made Pakistan more determined to acquire similar capabilities to counter Indian threat but also to ensure credibility of its nuclear deterrence. Long history of military confrontation, the growing asymmetry and disparity in South Asia has accelerated the process of mastering the latest sophisticated conventional and nuclear technologies. Therefore, both South Asian nuclear states have developed enough nuclear capable warheads, bombers and ballistic and cruise missiles.
So far Pakistan has been doing great overall three domains, Air, Sea, and land, in terms of meeting the needs of deterrence against the conventional challenges.
Rising geopolitical and geo-economic tensions are the most urgent risk in 2019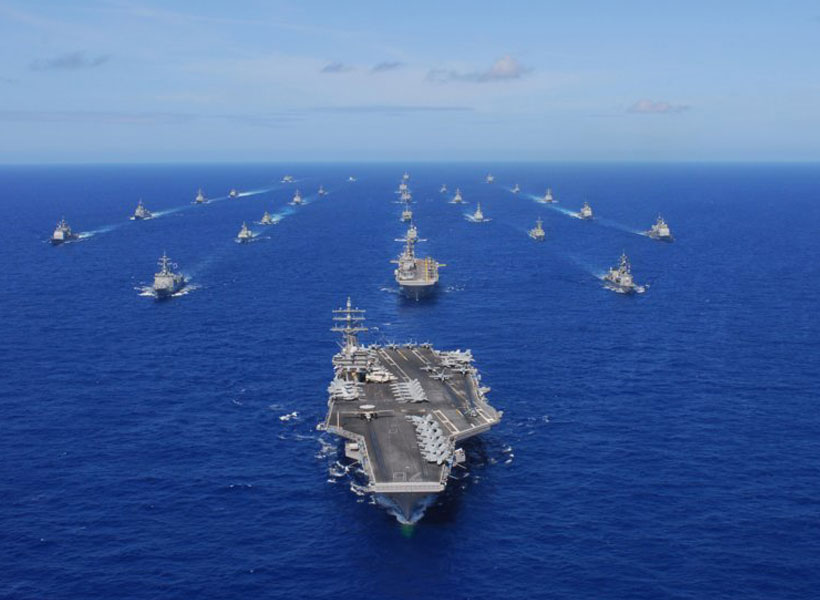 The world's ability to foster collective action in the face of urgent major crises has reached crisis levels, with worsening international relations hindering action across a growing array of serious challenges. Meanwhile, a darkening economic outlook, in part caused by geopolitical tensions, looks set to further reduce the potential for international cooperation in 2019. These are the findings of the World Economic Forum's Global Risks Report 2019, which is published today.
The Global Risks Report, which incorporates the results of the annual Global Risks Perception Survey of approximately 1,000 experts and decision-makers, points to a deterioration in economic and geopolitical conditions. Trade disputes worsened rapidly in 2018 and the report warns that growth in 2019 will be held back by continuing geo-economic tensions, with 88% of respondents expecting further erosion of multilateral trading rules and agreements.
If economic headwinds pose a threat to international cooperation, efforts will be further disrupted in 2019 by rising geopolitical tensions among major powers, according to the report. Eighty-five percent of respondents to this year's survey said they expect 2019 to involve increased risks of "political confrontations between major powers". The report discusses the risks associated with what we describe as a "multiconceptual" world order – one in which geopolitical instabilities reflect not only changing power balances but also the increasing salience of differences on fundamental values.
"With global trade and economic growth at risk in 2019, there is a more urgent need than ever to renew the architecture of international cooperation. We simply do not have the gunpowder to deal with the kind of slowdown that current dynamics might lead us towards. What we need now is coordinated, concerted action to sustain growth and to tackle the grave threats facing our world today," said Børge Brende, President of the World Economic Forum.
In the survey's 10-year outlook, cyber risks sustained the jump in prominence they registered in 2018, but environmental risks continue to dominate respondents' concerns beyond the short term. All five of the environmental risks the report tracks are again in the high-impact, high-likelihood category: biodiversity loss; extreme weather events; failure of climate-change mitigation and adaptation; man-made disasters; and natural disasters.
Alison Martin, Group Chief Risk Officer, Zurich Insurance Group, said: "2018 was sadly a year of historic wildfires, continued heavy flooding and increasing greenhouse gas emissions. It is no surprise that in 2019, environmental risks once again dominate the list of major concerns. So, too, does the growing likelihood of environmental policy failure or a lack of timely policy implementation. To effectively respond to climate change requires a significant increase in infrastructure to adapt to this new environment and transition to a low-carbon economy. By 2040, the investment gap in global infrastructure is forecast to reach $18 trillion against a projected requirement of $97 trillion. Against this backdrop, we strongly recommend that businesses develop a climate resilience adaptation strategy and act on it now."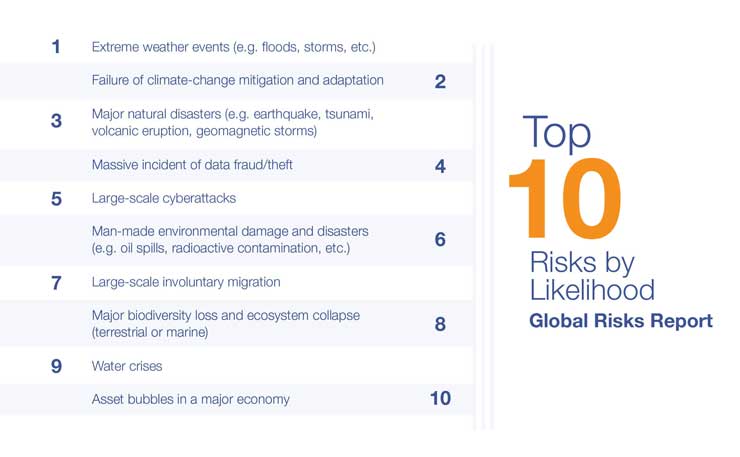 Environmental risks also pose problems for urban infrastructure and its development. With sea levels rising, many cities face hugely expensive solutions to problems that range from clean groundwater extraction to superstorm barriers. Shortfalls of investment in critical infrastructure such as transport can lead to system-wide breakdowns as well as exacerbate associated social, environmental and health-related risks.
John Drzik, President of Global Risk and Digital, Marsh, said: "Persistent underfunding of critical infrastructure worldwide is hampering economic progress, leaving businesses and communities more vulnerable both to cyberattacks and natural catastrophes, and failing to make the most of technological innovation. Allocating resources to infrastructure investment, in part through new incentives for public-private partnerships, is vital for building and strengthening the physical foundations and digital networks that will enable societies to grow and thrive."
At an individual level, declining psychological and emotional well-being is both a cause and consequence within the wider global risks landscape, impacting, for example, social cohesion and political cooperation. The Global Risks Report 2019 focuses explicitly on this human side of global risks, looking in particular at the role played by complex global transformations that are under way: societal, technological and work-related. A common theme is that psychological stress relates to a feeling of lack of control in the face of uncertainty.
This year's report revives the Future Shocks series, which recognizes that the growing complexity and interconnectedness of global systems can lead to feedback loops, threshold effects and cascading disruptions. These "what if" scenarios are food for thought as world leaders assess potential shocks that might rapidly and radically disrupt the world. This year's sudden and dramatic breakdowns include vignettes on the use of weather manipulation to stoke geopolitical tensions, quantum and affective computing, and space debris.
The Global Risks Report 2019 has been developed with the invaluable support throughout the past year of the World Economic Forum's Global Risks Advisory Board. It also benefits from ongoing collaboration with its Strategic Partners Marsh & McLennan Companies and Zurich Insurance Group, and its academic advisers at the Oxford Martin School (University of Oxford), the National University of Singapore and the Wharton Risk Management and Decision Processes Center (University of Pennsylvania).
NATO generals do not believe in good relations with Russia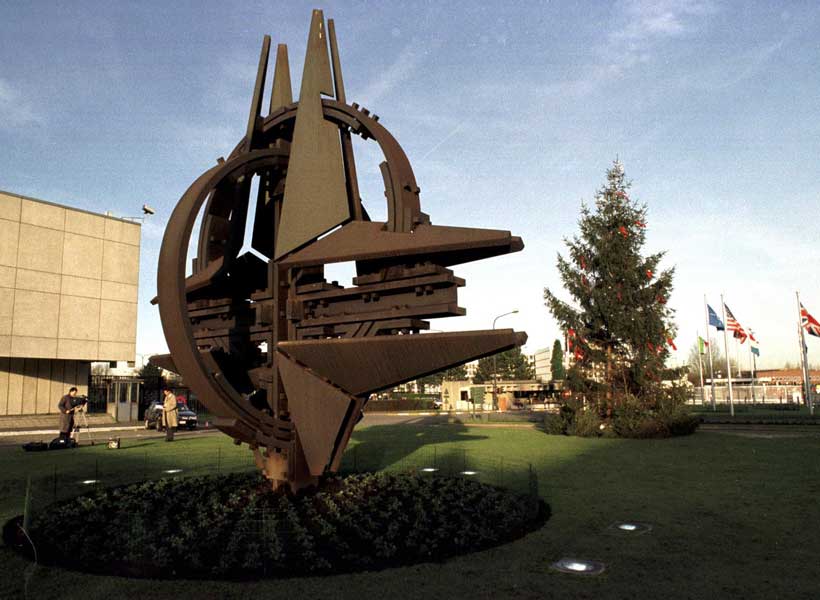 In December NATO allies agreed the civil and military budgets for 2019. At a meeting of the North Atlantic Council allies agreed a civil budget of €250.5 million and a military budget of €1.395 billion for 2019.
NATO Secretary General Jens Stoltenberg welcomed the agreement of the budgets, saying: "The world is changing, and NATO is adapting. Allies are investing in NATO to address the challenges of our time, including cyber and hybrid threats, a more assertive Russia, and instability across the Middle East and North Africa.
Thus, according to the NATO Secretary General, Russia remains one of the main threats the Alliance will face in 2019. The message that NATO is eager to negotiate with Russia is not always proved by the Alliance's actions. The more so NATO high-ranking officials even contradict such message by their statements. It has become obvious that NATO as well as Russia is not always aboveboard.
General Philip Breedlove, former supreme allied commander Europe, and Ambassador Alexander Vershbow, former NATO deputy secretary general made a report "Permanent Deterrence: Enhancements to the US Military Presence in North Central Europe" that assesses the adequacy of current US deployments, with a focus on North Central Europe. A full report will be completed in January 2019. But there is a short summary of the task force's conclusions and recommendations.
All recommendations are made in order to bolster NATO deterrence and political cohesion. The authors say that "military build-up in Russia's Western Military District and Kaliningrad, and its "hybrid" warfare against Western societies have heightened instability in the region, and have made collective defense and deterrence an urgent mission for the United States and NATO. "
They innumerate significant steps taken by the United States and NATO to enhance their force posture and respond to provocative Russian behavior.
The Alliance adopted the Readiness Action Plan, which called for the creation of a Very High Readiness Joint Task Force (VJTF) and expansion of the NATO Response Force (NRF) to increase the Alliance's capacity to reinforce any ally under threat.
At the 2016 Warsaw Summit, the Alliance took the next step in building deterrence by agreeing to deploy four multinational NATO battle groups of about 1,200 troops in each of the Baltic states and Poland.
The NATO Readiness Initiative, the so-called "Four 30s" plan, would designate thirty ground battalions, thirty air squadrons, and thirty major naval combatants to be ready to deploy and engage an adversary within thirty days.
Other steps were taken to bolster the NATO Command Structure and reduce mobility problems through Europe. Among others the main report's recommendation are:
enhance the United States' and NATO's deterrent posture for the broader region, not just for the nation hosting the US deployment, including strengthening readiness and capacity for reinforcement; reinforce NATO cohesion;include increased naval and air deployments in the region, alongside additional ground forces and enablers; promote training and operational readiness of US deployed forces and interoperability with host-nation and other allied forces; ensure maximum operational flexibility to employ US deployed forces to other regions of the Alliance and globally; expand opportunities for allied burden-sharing, including multilateral deployments in the region and beyond; and ensure adequate host-nation support for US deployments. All these steps do not look like a diplomatic compromise or an intention to decrese the tension between NATO and Russia.
In its turn Russia flexes its military muscle. Moscow is to hold 4,000 military exercises in 2019. Russian defense minister said that Russia will increase combat capabilities in response to the U.S. intention to withdraw from the Intermediate-Range Nuclear Forces (INF) treaty.
The two super powers increase their military capabilities and put Europe at risk of war. The only way out is to negotiate, to show goodwill to change the situation, to stop plotting war hiding behind mutual accusations.