The Force of the Sun: Madagascar Embarks on Renewable Energy Production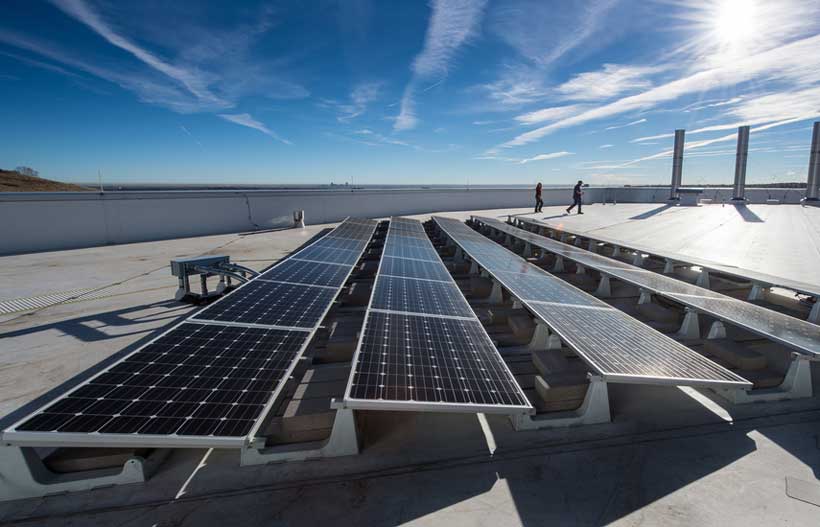 "JIRAMA: until when?"  "JIRAMA: it's been 2 hours!" "JIRAMA: you're destroying our equipment!" It is 11 a.m. Numerous complaints against the national water and electricity company, JIRAMA, are posted on social media by Internet users. The electricity supply has been cut in several neighborhoods in Antananarivo. Cue the familiar sounds of power generators in offices and a number of stores. The scene is nothing new. Over the past decade, JIRAMA's customers, both household and industrial alike, have experienced repeated power outages.
A Crucial Resource for Economic and Social Development
In Madagascar, only 15% of the population has access to electricity. In 2017, the country had just 570 MW of mainly thermal (60%) and hydroelectric (40%) installed production capacity. Furthermore, only 60% of this energy is truly available owing to poor maintenance of power plants. Apart from the fact that these challenges in the energy sector undermine the quality of citizens' daily lives, they also represent one of the major obstacles to the country's development and to private sector expansion. In the World Bank Group's Doing Business 2018 report that assesses the business climate, Madagascar ranks 184 out of 190 countries for access to electricity.
Keenly aware of this challenge, in 2014, the Government of Madagascar decided to embark on intensive reforms to transform the sector. In March 2016, the country was granted $65 million in financial support from the World Bank through the  Electricity Sector Operations and Governance Improvement Project (ESOGIP) and in June 2018, $40 million in additional financing. The objective: increase production capacity and reduce energy loss, while helping the Government improve governance of the sector and JIRAMA's operational performance. The ESOGIP also aims to expedite progress on renewable energies in order to provide a reliable, more affordable alternative to expensive and environmentally unfriendly diesel generators.
Betting on Solar Energy
With all regions of Madagascar enjoying over 2,800 hours of sunlight per year, the Grande Île is the perfect location for development of solar power, with a potential capacity of 2,000 kWh/m²/year. The Government is counting on this potential to fulfill its objective of providing energy access to 70% of Malagasy households by 2030.
"Our energy policy for 2015-2030 addresses several pressing economic, social, and environmental challenges. It supports the transition to the energy mix for electricity and lighting, which will include 80% of renewable resources. To achieve our goal of providing electricity to 70% of the population, we will have to produce 7,900 GWh by 2030, as opposed to the 1,500 GWh currently produced," explains Lantoniaina Rasoloelison, Minister of Energy and Hydrocarbons.
An ambitious project, particularly if it is entirely dependent on public financing.
An Innovative Financing Mechanism to Support the State
To supplement public funds in order to finance large-scale construction of solar plants by promoting private investment, the International Finance Corporation (IFC), the private sector arm of the World Bank Group, is helping the Government set up a public-private partnership (PPP).
Through the Scaling Solar initiative, in March 2016, IFC signed an agreement with the Malagasy Government to construct a plant of approximately 25 MW, connected to the Antananarivo network, through a transparent international competitive bidding process.
Madagascar is currently the fifth country in Africa in which a Scaling Solar tender process was launched, after two tender processes in Zambia, one in Senegal, and another in Ethiopia. It is also the first Scaling Solar project to include solar energy storage requirements by pairing solar with batteries.
The process began with feasibility studies conducted by IFC experts to determine the solar capacity that could be added to the existing network and to select a suitable location.
In October 2017, the Government of Madagascar invited private investors to participate in a prequalification process, based on strict eligibility criteria, to select potential candidates with the necessary experience, expertise, and financial resources to complete the project as expeditiously as possible.
Expertise of the Various World Bank Group Institutions
Over 100 companies from 28 countries expressed their interest. In February 2018, six companies and groups were selected to participate in the tender process and will be able to make use of the feasibility studies provided by IFC to prepare their technical bids and identify financial partners.  This last step will also be facilitated by the investment guarantees and credit enhancement tools provided by the World Bank and the Multilateral Investment Guarantee Agency (MIGA), which offers a number of protections, particularly against non-commercial risks (political, expropriation disputes, etc.).
"Scaling Solar Madagascar aims to propose an integrated solution that includes financing and the implementation of technical solutions in which the operating company chosen will benefit from coverage against political and financial risks, offered by the World Bank," explains Satyam Ramnauth, IFC Country Manager for Madagascar. "This project will also set the operating standards that will serve as a reference for legitimate operators, as well as for the Government with respect to the implementation of its energy policy."
The mysterious case of disappearing electricity demand
Authors: Stéphanie Bouckaert and Timothy Goodson*
Electricity is at the heart of modern life, and so it's easy to assume that our reliance on electricity will increase or even accelerate. However, in many advanced economies the data reveals a surprisingly different story.
Electricity demand has increased by around 70% since 2000, and in 2017, global electricity demand increased by a further 3%. This increase was more than any other major fuel, pushing total demand to 22 200 terawatt-hours (TWh). Electricity now accounts for 19% of total final consumption, compared to just over 15% in 2000.
Yet while global demand growth has been strong, there are major disparities across regions. In particular, in recent years electricity demand in advanced economies has begun to flatten or in some cases decline – in fact electricity demand fell in 18 out of 30 IEA member countries over the period 2010-2017. Several factors can account for this slowing of growth, but the key reason is energy efficiency.
There have been a range of new sources of electricity demand growth in advanced economies, including digitalization and the electrification of heat and mobility. However savings from energy efficiency have outpaced this growth. Energy efficiency measures adopted since 2000 saved almost 1 800 TWh in 2017, or around 20% of overall current electricity use.
Over 40% of the slowdown in electricity demand was attributable to energy efficiency in industry, largely a result of strict, broadly applied, minimum energy performance standards for electric motors. In residential buildings, total energy use by certain classes of appliances has already peaked. For example, energy use for refrigerators (98% of which are covered by performance standards) is well below the high point reached in 2009, and energy use for lighting has also declined. In the absence of energy efficiency improvements, electricity demand in advanced economies would have grown at 1.6% per year since 2010, instead of 0.3%.
Changes in economic structure in advanced economies have also contributed to lower demand growth. In 2000, around 53% of electricity demand in the industrial sector came from heavy industry, but by 2017 this figure had fallen to less than 45%.  Advanced economies now account for 30% of global steel production, for example, down from 60% in 2000, and for 25% of aluminium production, also down from around 60% in 2000.
Finally, electricity demand for heat and mobility increased by only 350 TWh between 2000 and 2017. Today, electric cars represent only 1.2% of all passenger vehicle sales in advanced economies and account for less than 0.5% of the passenger vehicle stock. Since 2000, only around 7% of households in advanced economies have switched from fossil fuels (mainly gas) to electricity for space and water heating purposes, and use of electricity for meeting heat demand in the industrial sector remains marginal. In many regions, the price of electricity relative to fossil fuels limits its competitiveness for heating end-uses.
When we look to the future, the pace of electrification is set to pick-up somewhat in advanced economies. Nonetheless, electricity demand growth is projected to remain sluggish in the IEA's New Policies Scenario (NPS), as improvements in energy efficiency continue to act as a brake on increasing demand for many end-uses. In addition, fewer purchases of household appliances (most households in advanced economies today own at least one of each major household appliance such as refrigerators, washing machines and televisions), and a shift from industry to the less electricity-intensive services sector, all contribute to lower electricity demand growth.
On average, electricity demand in advanced economies is projected to grow at just 0.7% per year to 2040 in the NPS, with the increase largely due to digitalization and policies that incentivise the use of electric vehicles and electric heating. Without those policies, electricity demand would continue to flatten or even decline in many advanced economies.
There are other factors at play. For example, population growth in many advanced economies is barely exceeded by electricity demand growth, meaning that further growth in GDP per capita does not lead to an increase in electricity demand per capita (as an exception, the industry sector in Korea accounts for a large share of electricity demand, and so it is one of the few advanced economies that sees industry contribute to overall electricity demand growth on a per capita basis).
Ultimately, despite moderate growth in electricity demand, fuel-switching to electricity and energy efficiency improvements in the use of other fuels mean the share of electricity in final consumption is projected to increase to 27% in advanced economies by 2040, up from 22% today.
*Timothy Goodson, WEO Energy Analyst
The Lebanon, natural gas and local political equilibria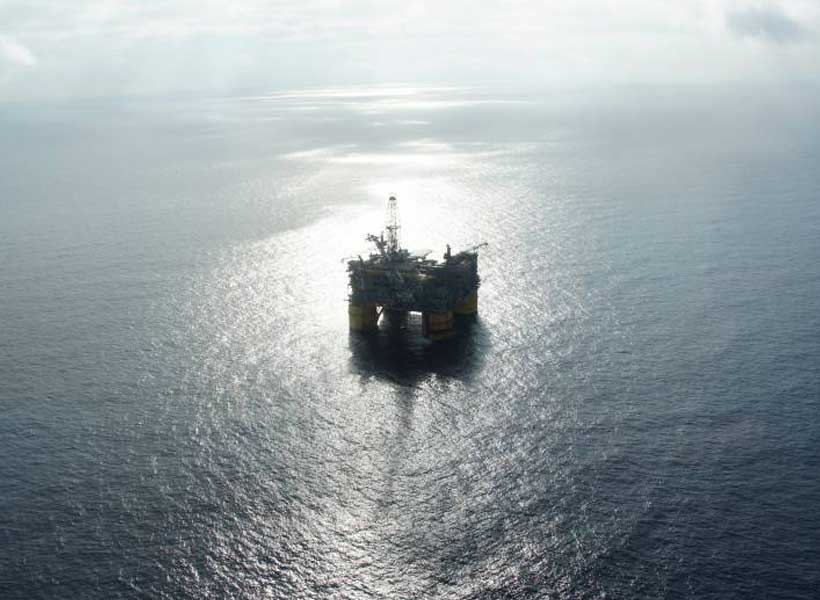 As can be easily foreseen, the huge amount of natural gas that is being discovered throughout the East Mediterranean region is bound to quickly change the whole economic, strategic and military system of the Middle East.
As well as the links between the Greater Middle East and the European Union.
While, before the discoveries of the East Mediterranean region, the primary theme was the network of contacts between the EU West and the Arab-Islamic universe, currently these productive transformations change the internal relations among traditionally producing countries and place  Israel in a new economic context, thus making the EU countries enter this new maritime production system as full members.
Hence it is by no mere coincidence that the first East Mediterranean Gas Forum (EMGS) was organized in Cairo last January.
The Forum participants included Egypt, Italy, the European Union, Cyprus, Greece, Jordan and the Palestinian National Authority.
However, it also included Israel and this is certainly a fact not to be overlooked.
The logic of the meeting, however, is to create – in the short term – a politically and productively cohesive group, capable of maximizing the financial and political effects of this great operation and also avoiding competitive policies by other neighbouring gas areas.
First and foremost the Persian Gulf, but also the coastal areas of the Horn of Africa and the possible exploration areas off the Yemeni coast.
The Conference was sponsored by Schlumberger and Deloitte and hosted by World Oil, Gas Processing& LNG, Hydrocarbon Processing, Petroleum Economist, Pipeline & Gas Journal and, finally, by Underground Construction.
As can be easily imagined, also the large European and North American companies of the sector were present.
It should be noted that, this year, the Forum has also been slightly brought forward, for obvious reasons of strong political and productive needs.
Two countries, namely Syria and the Lebanon, did not participate and over the last few years they have started to exploit their offshore deposits in an autonomous way.
Obviously Syria will primarily support the Russian and Iranian networks towards Central Asia and China, while the Lebanon will use its offshore deposits, which are largely independent from neighboring countries, so as to revive its economy.
Zohr, the great Egyptian gas field, was discovered in 2015. In the future, however, Egypt also wants to become the hub for all the natural gas passages in the region, both to the EU and to the rest of the world.
The Israeli Leviathan and Karish gas fields have already started production, despite some tensions between the private technical and financial managers and the State of Israel, which wants a different use of a part of extractions.
If Israel's gas transits through the Balkan line to Vienna, or through the Greek-Albanian network and Italy, it will anyway be fundamental for the European economy and its strategic equilibria.
In all likelihood, Israel's gas will be even more decisive in the first operational version of the Southern Corridor – the one we have called "Viennese" – than in the Greek-Italian one.
As already mentioned, the Lebanon will mainly play the game against the Israeli gas, for both political and eminently economic reasons.
So far the Lebanon has indicated two Exploration and Production Agreements (EPAs) to a consortium led by Total, with the participation of ENI and Novatek, while Norway and the Lebanon are still collaborating for technical and legal issues through the oil for development program, which will last until 2020.
The Lebanon, however, has also completed its LNG import network for domestic electricity production, a primary problem for the country.
There are also several contracts expiring or to be renewed in the small, but very important market of Lebanese gas.
Political factionalism and the many overt and covert alliances of the Lebanon do not allow to have a homogeneous market of its natural gas.
With specific reference to Cyprus, ENI has discovered Block 6, with the wide Calypso deposit inside, while Exxon-Mobil still "drills" Block 10.
It should be recalled that Turkey has recently blocked the SAIPEM 12000 drillship just a few days after Block 3 was discovered. Turkey, however, has not behaved in the same way with Exxon-Mobil Block 10, in which it does not currently show any direct interest.
The problem is well known: Turkey believes that every exploration and processing-selling activity of all Cypriot gas should benefit both island's communities and hence not only the Greek one.
The Cypriot government is dealing with Total for Block 11 and with ENI and Total for Block 6, but its real big problem is Aphrodite, the gas field  that should be connected to Egypt with a pipeline enabling Egypt to liquefy and transport gas to end markets.
Meanwhile Israel has already started production in 70% of its Leviathan fields, while the Karish and Tamimgas fields have been fully financed and are now operational.
Egypt's Parliament has also voted for the creation of a new national natural gas Authority and already receives the LNG extracted by ENI in Zahr.
Hence currently the interests of the various gas producing countries tend to coincide and the Conference about which we are talking is very similar to the creation of what in the past – when economy still existed – was called "cartel".
A cartel that depends, however, on the future distribution networks in Europe, as well as on the possible choice of some players to play the very "American-style" game of shale gas, and on the moves of the Russian Federation, which is entering this market in many regions. A cartel that finally also depends on the reactions of the Iran-Qatar axis and, hence, of the Saudi system that organizes the Emirates' natural gas.
A very interesting fact was the request made by all participants to create an international gas organization in the region.
A new OPEC of natural gas?
Too early to say, but the idea is still in the minds of many Forum participants.
According to many Chinese analysts, this is highly probable.
It is worth recalling that currently the Forum countries already account for 87% of all the East Mediterranean's natural gas.
Furthermore, the logic of opening to private investment and the "mutual benefit" criterion make this new gas OPEC a powerful attraction for all the new producing countries, which will not fail to join this network in the future.
Apart from geopolitical assessments and considerations which, however, are not currently clear yet.
Neither Israel nor Palestine can export their gas without passing through Egypt. Hence, in the coming years, the reasons for achieving a lasting peace will be much stronger than usual.
Unless, as someone predicts, we are faced with a very technological and utterly ubiquitous terrorism 2.0, which could take the form of the old Palestinian or "global" jihad or, possibly, of a mass anarchic-populist rebellion, but especially in the West.
Not to mention the new relationship between Palestine and Arab or Islamic countries, which would be changed radically by the new financial autonomy of the Palestinian world.
What are the challenges that the Forum countries must face to become stable producers in such an important and geopolitically sensitive market?
A market that tends to saturation, above all because of the structural economic crisis of Western markets.
Firstly, all deposits are in deep water and offshore, which makes extraction much more expensive than usual.
We are not talking about the cost of the North American shale gas, but we are not far off.
In the minds of many Middle East decision-makers, this linkage to the US and Canadian cost cycle can be very dangerous.
This could also force some competitors, outside the East Mediterranean region, to play the geopolitical and military card of the stable price increase, so as to temporarily taking the Eastern marine deposits off the market.
The geopolitical effects are hard to imagine.
Furthermore the infrastructure to put these huge resources on the market is extremely expensive and still very scarcely developed and will probably carry a very high and currently unpredictable geopolitical risk.
In fact, the standard geopolitical risks are well-known: the war in Syria; terrorism, which would certainly find a new area of action; the ambiguity of a vacuous and aimless Europe, which does not yet know what energy it wants to use in the future, undecided between the rhapsodic purchases of US shale gas and the strong tensions between France and Germany on the Nord Stream 2 gas pipeline, with the related recent agreement on the European Directive for gas pipelines (which regards Ukraine).
The Aachen agreement, although certainly being the basis of future links between France and Germany, clashes with the short and medium-term interests of two EU countries that have different energy networks, based on different geopolitics.
Moreover France and Germany are anyway thwarting the EU common energy policy, with the very recent stop of the South Transit East Pyrenees (STEP) between France and Spain.
It is well-known that Spain is currently the country with the highest re-gasification potential in Europe and France plans to fully exploit the already existing networks on its own.
The more energy prices are competitive at the EU edges, the fewer incentives exist for a common energy policy.
Moreover, on the basis of practical calculations, it can be inferred – with some degree of accuracy – that the political risk, combined with structurally high and not yet competitive extraction costs, has left 36% of East Mediterranean's gas potential still unexplored and untapped.
However, the structure of the East Mediterranean Gas Forum, which is already based in Cairo, will be open to everybody including European countries, which could thus escape the grip of a "German-style" energy policy – the last and definitive phase of Southern Europe's exclusion from the EU centres of power.
For the time being Turkey will not be part of the EMGF.
And it is by no mere coincidence that also the Lebanon will not be a member.
The reason is simple. There are very old tensions between Turkey and Cyprus but, as early as 2003, Turkey has denounced the agreements on maritime borders signed by Cyprus, considering that, according to Turkey, Cyprus – as EU Member State – cannot represent the two local communities, namely the Greek and the Turkish ones, and hence has no full international legal capacity.
Secondly, Turkey believes that Cyprus' autonomy in defining its Special Economic Zones should be reduced significantly.
Moreover Turkey still thinks that also the current Cypriot Economic Zones are often in areas which are de facto in Turkish waters.
Hence, as early as 2008, Turkey has been rejecting all oil exploration activities in Cyprus and its disputed waters.
Furthermore Turkey intends to promote only its own exploration activities, always in the maritime area attributed to Cyprus.
Turkey's relations with Greece are certainly not performing better. For years Erdogan has been claiming many Greek islands in the Aegean Sea. Not to mention the air crash, caused by an attack of Turkish fighters, which cost the life of a Greek pilot in April 2018.
As early as his visit to Greece in 2017, Erdogan has been constantly calling for the reform of the 1923 Treaty of Lausanne.
This refers to Turkey's taking possession of the border areas with Greece that – according to the long-standing Turkish polemic in this regard -were "taken away" by Westerners to be given to Greece.
Erdogan strongly argues against Greece's right of oil and gas extraction in certain sea areas, again on the border between the two countries, albeit  outside the Cypriot region, that he believes are part of a new finally legitimate border between Turkey and the Greek islands.
Turkey does not even agree on the current relations between Greece and Libya, given that Turkey repeatedly argues with Greece for its direct oil operations on the Libyan continental shelf, which it believes it can claim for a greater share.
However, there is also a further dispute between Turkey and Egypt.
Erdogan, in fact, has never fully accepted the coup of the Egyptian military services that in 2013 – in eleven days only -overthrew Mohammed Morsi and his Muslim Brotherhood's government in Cairo.
Moreover, at the time, Erdogan -who has still many links with the Ikhwan – even asked the UN Security Council to impose specific sanctions on  Egypt and its internal operations against a government that certainly toppled Morsi's democratically elected government, which anyway resulted from a great but obscure media, political and strategic operation, namely the Arab springs.
It is worth recalling that a deputy-director of CIA, Michael Morell, wrote in one of his memoirs, that the "Arab springs" were orchestrated and engineered by the Agency to foster popular uprisings "against Al Qaeda".
The results of this crazy reasoning is before us to be seen. Erdogan, however, does not give up and often demands the release of all political prisoners held in Egyptian jails.
Yet the tension of this true mad card of the East Mediterranean region, namely Turkey, mounts even with Israel, which was once its best ally throughout the Middle East, when Turkey still was the heir of the old "secular" Republic of Atatűrk, with the young Turks who trained to seize power in the many Lodges of the Grand Orient of Italy scattered throughout the Ottoman Empire.
We can also recall the tension between Israel and Turkey during the Operation "Cast Lead" of 2008-2009 or the issue of the Marmara ships in 2010.
The situation between the two countries has never returned to normalcy, despite Israel's apologies to Turkey, quickly organized by the United States in 2013 and the subsequent normalization of 2016, partly justified by the new energy scenario emerging in the East Mediterranean region.
Then there was the expulsion of the Israeli Ambassador from Ankara in 2018and Erdogan accusing Israel of "genocide". Finally the choice, which Turkey considers strongly prompted and desired by Israel, to move the US Embassy to Jerusalem.
Hence, on the one hand, the East Mediterranean's oil and gas extraction requires a very high degree of collaboration between all the parties involved, while, on the other, it is the exactly the new Eastern wealth to create new rifts and fuel old tensions.
In fact the perception of an "aggressive" Turkish behavior is currently extremely widespread among all the participants in the Cairo Forum (but obviously not in Italy).
This tension, however, also affects the Lebanon, where many leaders still believe that the Forum is primarily targeted against their country.
In short, especially with this new and recent government led by Saad Hariri, the Lebanon believes it can manage, on its own, to effectively extract and monetize its maritime gas resources.
In fact, some Ministers of this Hariri-Hezbollah's government maintain that the Lebanon could be connected to Europe through Northern Turkey (and this is another temptation for Turkey) via the Arab Gas Pipeline, although obviously, the expansion of this network with the pipeline in Syria is to be completed yet.
However, there would also be the line through Egypt, again using the Arab Gas Pipeline.
In short, the Lebanon thinks it has been thrown out, but it will soon realize that there is the possibility – also and especially with a Forum in which there is also Israel – to use at best and, above all, soon the distribution systems put in place by the Forum.
Signposts for the gas outlook
Authors: Peter Zeniewski and Tae-Yoon Kim*
Global gas markets, business models and pricing arrangements are all in a state of flux. There is great dynamism, both on demand and supply, but still plenty of questions on what the future might hold and what a new international gas market order might look like. The World Energy Outlook doesn't have a forecast for what gas markets will look like in 2030 or 2040, but the scenarios and analysis provide some insight into the factors that will shape where things go from here.
The China effect on gas markets
Gas accounts for 7% of China's energy mix today, well below the global average of 22%. But China is going for gas, and this surge in consumption has largely erased talk of a global gas glut. China's gas demand expanded by a dramatic 15% in 2017, underpinned by a strong policy push for coal-to-gas switching in industry and buildings as part of the drive to "turn China's skies blue again" and improve air quality. Liquefied natural gas (LNG) imports grew massively, with China surpassing Korea as the second largest LNG importer in the world. Preliminary data for 2018 suggest similarly strong double-digit growth, putting China well on track to become the world's largest gas-importing country.
In the IEA's New Policies Scenario (NPS), the share of gas in China's energy mix is projected to double to 14% by 2040, and most of the increase is met by imports that reach parity with those to the European Union. Demand for LNG is set to quadruple over the same period, accounting for nearly 30% of global LNG trade flows. China has long driven global trends for oil, coal and, more recently, also for many renewable technologies. The "China effect" on gas markets is now becoming a pivotal element for those working in gas markets; this is a key reason why gas does relatively well in all the WEO scenarios.
There is no such a thing as 'emerging Asian demand'
While China has been grabbing headlines with its unprecedented growth in demand, other emerging Asian markets – notably India, Southeast Asia and South Asia – are also increasing their presence in the global gas arena. Emerging economies in Asia as a whole account for around half of total global gas demand growth in the NPS: their share of global LNG imports doubles to 60% by 2040.
However, although the region is often dubbed "emerging Asia" as a whole, it is difficult to generalise about its gas prospects. Gas has been a niche fuel in some markets (such as India) while it is well established in some others (parts of Southeast Asia, Pakistan and Bangladesh). While there appears to be plenty of room for further growth in aggregate, with the share of gas in the region's energy mix at less than 10%, this does not necessarily mean that all emerging Asian markets are poised to follow the path that China is taking. A wide variety of starting points and policy, supply security and infrastructure considerations make each emerging Asian market quite distinct. This requires a much more granular approach to understand the outlook for gas across this region.
Economics and policies need to be aligned for gas to grow
The case for gas can be compelling for countries that have significant resources within relatively easy reach, such as those in the Middle East or in much of North America. In these countries, there is scope for gas to displace or outcompete other fuels purely on economic grounds. However, the commercial case for gas looks weaker in many parts of emerging Asia, a key source of demand growth in our projections to 2040. Gas needs to be imported and transportation costs are significant; competition is formidable from amply available coal and renewables; gas infrastructure is often not yet in place in many cases; and consumers and policy makers are sensitive to questions of affordability.
Gas can be a good match for the developing world's fast-growing urban areas, generating heat, power and mobility with fewer CO2 and local pollutant emissions than coal or oil. In carbon-intensive systems or sectors, it can play an important role in accelerating energy transitions. But – as China has shown – economic drivers need to be supplemented by a favourable policy environment if gas is to thrive. Without such a strategic choice in favour of gas, the fuel could be pushed to the margins by cheaper alternatives.
The main growth sector is no longer power
For now, power generation is the largest gas-consuming sector. Gas has some important advantages for power generation, notably the relatively low capital costs of new plants and the ability to ramp generation up and down quickly – an important attribute in systems that are increasingly rich in solar and wind power. But this is also the sector in which competition is most formidable; lower-cost renewables and the rise of other technologies for short-term market balancing – including energy storage – diminish the prospects for gas growth in the power sector, particularly in the Sustainable Development Scenario (SDS). A similar dynamic is visible in the use of gas to provide heat in buildings, where prospects are constrained by electrification and energy efficiency.
The largest increase in gas demand in the New Policies Scenario is projected to come from industry. Where gas is available, it is well suited to meeting industrial demand. Competition from renewables is more limited, especially for provision of high-temperature heat. Gas typically beats oil on price, and is preferred to coal for convenience (once the infrastructure is in place) as well on environmental grounds. Gas demand in industry is also projected to be more resilient in the SDS than power generation, where demand is far more sensitive to growth of renewables.
The rise of industrial demand in gas importing countries can provide the sort of reliable, 'baseload' demand that can underpin new upstream and infrastructure developments around the world. However, it also means less flexibility to respond to fluctuations in price, as industrial consumers can rarely switch to other fuels if gas prices rise, while power systems typically are more responsive and flexible in modulating their fuel mix.
The risk of market tightening in the 2020s has eased, as competition for new gas supply heats up
There was a distinct lull in new LNG project approvals for three years from 2015, but a pickup in approvals in the second half of 2018, led by a major new project on Canada's west coast, is easing the risk of an abrupt tightening in gas markets around the mid-2020s.
Qatar is among the frontrunners developing new low-cost export capacity, based on its huge potential to tap into liquids-rich gas and leverage its vast existing infrastructure complex at Ras Laffan. But there is a long list of other potential export projects around the world, from the Russian Arctic to East Africa.
The extraordinary growth of shale output means that, by 2025, one in every four cubic metres of gas produced worldwide is projected to come from the United States. With a large number of proposed LNG export projects, the United States is likely to become a cost benchmark for a diverse set of countries looking to expand or announce their presence in international gas markets. International gas supply in the past has been quite concentrated, dominated by a major pipeline exporter (Russia) and a single giant of LNG (Qatar). Supply in the future looks increasingly diverse and competitive, with LNG taking an increasing share of long-distance trade.
LNG is changing the business of trading gas …
The ramp up of new destination-flexible, hub-priced LNG supplies coming out of the United States is providing a catalyst for change in the global gas market. For decades, international gas trade (both pipeline gas and LNG) was dominated by point-to-point deliveries of gas sold under long-term oil-indexed contracts between integrated gas suppliers and monopoly utility buyers.
This model has been under pressure for some time and is now changing quickly, with a host of new market players positioning themselves between buyers and sellers. Larger portfolio players in particular are growing in importance, contracting capacity at liquefaction and regasification terminals around the world, to service a diverse range of offtake contracts across multiple markets. Smaller independents and trading houses are also emerging, taking open positions in the market, buying and selling single cargoes to take advantage of arbitrage opportunities.
European and Asian utilities have meanwhile developed their own trading capabilities, evolving away from their traditional role as passive off-takers. This expanding middle ground between buyers and sellers has helped to underpin the growth of spot LNG sales, allowing for the re-selling, swapping or redirecting of cargoes, utilising a wide variety of short- and long-term contracts.
…but don't write off traditional long-term contracts
These recent trends do not necessarily imply the end of long-term contracting for new supply: new projects remain huge multi-billion dollar investments that require significant commitments, and there are buyers who stand ready to sign up for guaranteed long-term deliveries: in 2018, Chinese buyers alone signed long-term contracts for around 10 million tonnes per annum. Other established buyers such as Japan, South Korea, and Taiwan are likely to continue to source gas via long-term contracts.
For buyers in emerging markets, the relative attractiveness of purchasing LNG on the spot market or via short- or long-term contracts depends to a large extent on the anticipated evolution of gas demand in their domestic market, and the associated appetite to take on supply and price risk. A high level of reliance on the spot market or short-term deals implies greater exposure to price volatility as well as competition with distant markets that may be willing to pay more for gas. Import portfolios in emerging markets are therefore likely to feature a balance of firm, flexible and uncontracted gas in order to match the price and volume sensitivity of a relatively uncertain demand profile.
Not all gas is created equal
Suppliers could do much more to bolster the environmental case for gas by lowering the indirect emissions involved in extracting, processing and transporting it to consumers. In WEO-2018, a first comprehensive analysis of these indirect emissions shows that, on average, they represent around a quarter of the full lifecycle emissions from natural gas. There is also a very large spread between the lowest and the highest-emitting sources. Switching from consuming the most emissions-intensive gas to the least emissions-intensive gas would reduce emissions from gas consumption by nearly 30%, equivalent to upgrading from a traditional to a new condensing gas boiler.
This analysis doesn't change our conclusion that, in all but the very worst cases, using gas brings environmental benefits compared with coal. But there are ways to improve the picture and, in our view, producers who can demonstrate that they have minimised these indirect emissions are likely to have an advantage.
Eliminating methane leaks – especially via regular leak detection and repair programmes – and cutting back routine flaring are some of the most cost-effective measures. In fact, many methane-reduction measures could actually end up saving money. Operators are also starting to look at electrifying upstream and liquefaction operations using low-carbon electricity. Finally, investment in hydrogen and biomethane could reduce or bypass emissions and make today's gas infrastructure more compatible with a low-emissions future.
The gas security debate is changing
We are beginning to see the contours of a new, more globalised gas market, in which gas takes on more of the features of a standard commodity. This environment creates a new context for assessing security. While the reliability of cross-border pipeline gas continues to form a crucial part of the energy security equation, the flexibility and responsiveness of global LNG supplies are becoming increasingly important indicators (as highlighted in the IEA's Global Gas Security Review series).
As LNG supplies lead to more interconnected markets, local supply and demand shocks have greater potential to reverberate globally (as they do in oil markets). The extent to which LNG can adequately respond to such shocks becomes a responsibility that extends beyond governments and monopoly energy suppliers, to portfolio players, traders and shippers. Moreover, the evolving premium among some consumers for greater flexibility, while in some respects positive for security, also contributes to a disconnect between buyer preferences for short-term contracts and seller requirements for long-term commitments to underpin major new infrastructure projects; this could raise questions about the timing and adequacy of investment.
Gas markets are changing: some of today's hazards might recede but policy-makers and analysts need to be constantly aware of new risks.
*Tae-Yoon Kim, WEO Energy Analyst