The Bali Fintech Agenda: A Blueprint for Successfully Harnessing Fintech's Opportunities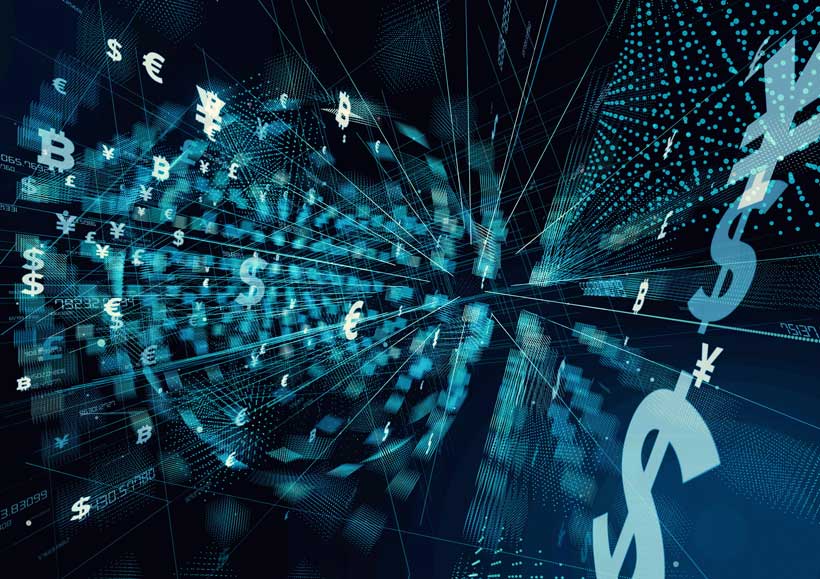 The International Monetary Fund and the World Bank Group today launched the Bali Fintech Agenda, a set of 12 policy elements aimed at helping member countries to harness the benefits and opportunities of rapid advances in financial technology that are transforming the provision of banking services, while at the same time managing the inherent risks.
The Agenda proposes a framework of high-level issues that countries should consider in their own domestic policy discussions and aims to guide staff from the two institutions in their own work and dialogue with national authorities. The 12 elements (see table) were distilled from members' own experiences and cover topics relating broadly to enabling fintech; ensuring financial sector resilience; addressing risks; and promoting international cooperation.
"There are an estimated 1.7 billion adults in the world without access to financial services," said IMF Managing Director Christine Lagarde. "Fintech can have a major social and economic impact for them and across the membership in general. All countries are trying to reap these benefits, while also mitigating the risks. We need greater international cooperation to achieve that, and to make sure the fintech revolution benefits the many and not just the few. This Agenda provides a useful framework for countries to assess their policy options and adapt them to their own circumstances and priorities."
"The Bali Fintech Agenda provides a framework to support the Sustainable Development Goals, particularly in low-income countries, where access to financial services is low," World Bank Group President Jim Yong Kim said. "Countries are demanding deeper access to financial markets, and the World Bank Group will focus on delivering fintech solutions that enhance financial services, mitigate risks, and achieve stable, inclusive economic growth."
Mrs. Lagarde and Dr. Kim presented the Agenda in a panel discussion today during the Annual Meetings in Bali. They were joined by Sri Mulyani Indrawati, Minister of Finance of Indonesia; Lesetja Kganyago, Governor of the South African Reserve Bank; and Mark Carney, Governor of the Bank of England and Chair of the Financial Stability Board.
With their near universal membership, the Fund and the Bank, are well positioned to gather information from all countries and to reflect on their respective needs and objectives at various levels of economic and technological development. They both also offer a forum for sharing the experience of countries that are not members of international standard-setting bodies on issues such as combating money laundering and terrorism financing, market integrity, and consumer protection. The Financial Stability Board and several other international standard-setters have been reviewing the implications of fintech developments and have indicated regulation and supervision priorities.
The IMF and World Bank will start developing specific work programs on fintech, as the nature and scope of their members' needs become clearer, in response to the Bali Fintech Agenda. The IMF's initial focus will be on the implications for national and global monetary and financial stability; and the evolution of the International Monetary System and global financial safety net.
In response to the Bali Fintech Agenda, the World Bank will focus on using fintech to deepen financial markets, enhance responsible access to financial services, and improve cross-border payments and remittance transfer systems. The Bank will draw on the International Finance Corporation's growing experience in this area. The Agenda contributes to building the foundations of the digital economy that is a key pillar in the World Bank Group's larger disruptive technologies engagement.
The Bali Fintech Agenda:
Embrace the promise of fintech.
Enable new technologies to enhance financial service provision.
Reinforce competition and commitment to open, free, and contestable markets.
Foster fintech to promote financial inclusion and develop financial markets.
Monitor developments closely to deepen understanding of evolving financial systems.
Adapt regulatory framework and supervisory practices for orderly development and stability of the financial system.
Safeguard the integrity of financial systems.
Modernize legal frameworks to provide an enabling legal landscape.
Ensure the stability of domestic monetary and financial systems.
Develop robust financial and data infrastructure to sustain fintech benefits.
Encourage international cooperation and information-sharing.
Enhance collective surveillance of the international monetary and financial system.
The Bali Fintech Agenda
Embrace the Promise of Fintech with its far-reaching social and economic impact, particularly in low-income countries, small states, and for the underserved, and prepare to capture its possible wide-ranging benefits, including: increasing access to financial services and financial inclusion; deepening financial markets; and improving cross-border payments and remittance transfer systems. Reaping these benefits requires preparation, strengthening of institutional capacity, expanding outreach to stakeholders, and adopting a cross-agency approach involving relevant ministries and agencies.
Enable New Technologies to Enhance Financial Service Provision by facilitating foundational infrastructures, fostering their open and affordable access, and ensuring a conducive policy environment. Foundational infrastructures include telecommunications, along with digital and financial infrastructures (such as broadband internet, mobile data services, data repositories, and payment and settlement services). The infrastructures should enable efficient data collection, processing, and transmission, which are central in fintech advances.
Reinforce Competition and Commitment to Open, Free, and Contestable Markets to ensure a level playing field and to promote innovation, consumer choice, and access to high-quality financial services. The successful and large-scale adoption of technology would be facilitated by an enabling policy framework regardless of the market participant, underlying technology, or method by which the service is provided. Policymakers should address the risks of market concentration, and should foster standardization, interoperability, and fair-and-transparent access to key infrastructures.
Foster Fintech to Promote Financial Inclusion and Develop Financial Markets by overcoming challenges related to reach, customer information, and commercial viability, and by improving infrastructure. The evolving digital economy together with effective supervision are essential in overcoming long-standing barriers to financial inclusion across a broad range of financial services and in enabling developing countries to leverage promising new pathways for economic and financial development to support growth and alleviate poverty. Examples include expanding access to finance while reducing costs, providing new ways to raise funding, enabling new information services to assess risks, and spurring new businesses. To achieve these goals, fintech issues should be part of a national inclusion and financial and digital literacy strategies, while fostering knowledge-sharing between public- and private-sector players, civil society, and other stakeholders.
Monitor Developments Closely to Deepen Understanding of Evolving Financial Systems to support the formulation of policies that foster the benefits of fintech and mitigate potential risks. The rapid pace of fintech will necessitate improvements and possible extensions in the reach of monitoring frameworks to support public-policy goals and to avoid disruptions to the financial system. Information-sharing and exchange would support improved monitoring. Achieving these objectives brings out the importance of continuous monitoring—including by maintaining an ongoing dialogue with the industry, both innovators and incumbents—to identify emerging opportunities and risks, and to facilitate the timely formation of policy responses.
Adapt Regulatory Framework and Supervisory Practices for Orderly Development and Stability of the Financial System and facilitate the safe entry of new products, activities, and intermediaries; sustain trust and confidence; and respond to risks. Many fintech risks might be addressed by existing regulatory frameworks. However, new issues may arise from new firms, products, and activities that lie outside the current regulatory perimeter. This may require the modification and adaptation of regulatory frameworks to contain risks of arbitrage, while recognizing that regulation should remain proportionate to the risks. Holistic policy responses may be needed at the national level, building on guidance provided by standard-setting bodies.
Safeguard the Integrity of Financial Systems by identifying, understanding, assessing, and mitigating the risks of criminal misuse of fintech, and by using technologies that strengthen compliance with anti-money laundering and combating the financing of terrorism (AML/CFT) measures. While fintech innovation generally supports legitimate goals, some innovations may enable users to evade current controls for criminal ends, thus posing a threat to financial integrity. Country responses have varied considerably; but, in all cases, it is important to strengthen AML/CFT compliance and monitoring, including by using technology (Regtech and Suptech solutions) to support regulatory compliance and supervision.
Modernize Legal Frameworks to Provide an Enabling Legal Landscape with greater legal clarity and certainty regarding key aspects of fintech activities. Sound legal frameworks support trust and reliability in financial products and services. This is undermined, however, where legal frameworks fail to keep pace with fintech innovation and evolving global financial markets. An enabling legal framework can be fashioned by having clear and predictable legal rules that accommodate technological change, tailored to national circumstances, particularly in areas such as contracts, data ownership, insolvency, resolution, and payments.
Ensure the Stability of Domestic Monetary and Financial Systems by considering the implications of fintech innovations to central banking services and market structure, while: safeguarding financial stability; expanding, if needed, safety nets; and ensuring effective monetary policy transmission. Fintech could transform the financial markets through which monetary policy actions are transmitted and could challenge the conduct of monetary policy as well as redefine central banks' role as lenders of last resort. On the other hand, fintech could help central banks improve their services, including potentially issuing digital currency, and expanding access to and improving the resilience of payments services.
Develop Robust Financial and Data Infrastructure to Sustain Fintech Benefits that are resilient to disruptions––including from cyber-attacks––and that support trust and confidence in the financial system by protecting the integrity of data and financial services. Developing such robust infrastructure raises a broad spectrum of issues that are relevant not only to the financial sector but also to the digital economy at large, including data ownership, protection, and privacy, cybersecurity, operational and concentration risks, and consumer protection.
Encourage International Cooperation and Information-Sharing across the global regulatory community to share knowledge, experience, and best practices to support an effective regulatory framework. As new technologies increasingly operate across borders, international cooperation is essential to ensure effective policy responses to foster opportunities and to limit risks that could arise from divergence in regulatory frameworks. Sharing experiences and best practices with the private sector and with the public at large would help catalyze discussion on the most effective regulatory response, considering country circumstances, and to build a global consensus. The IMF and World Bank can help in facilitating the global dialogue and information-sharing.
Enhance Collective Surveillance of the International Monetary and Financial System and the adaptation and development of policies to support inclusive global growth, poverty alleviation, and international financial stability in an environment of rapid change. Fintech is blurring financial boundaries—both institutionally and geographically—potentially amplifying interconnectedness, spillovers, and capital flow volatility. These developments could lead to increased multipolarity and interconnectedness of the global financial system, potentially affecting the balance of risks for global financial stability. The IMF and World Bank could help in improving collective surveillance and assist member countries via capacity building, in collaboration with other international bodies.
Free-Market Capitalism and Climate Crisis
Free market capitalism is an economic system that has brought about tremendous economic growth and prosperity in many countries around the world. However, it has also spawned a number of problems, one of which is the climate crisis. The climate crisis is a global problem caused by the emission of greenhouse gases, primarily carbon dioxide, into the atmosphere. These externalities are chiefly a consequence of day to day human activities, such as the burning of fossil fuels, deforestation, and conventional agriculture. The climate crisis is leading to rise in temperatures, sea levels, and more erratic weather patterns-The floods in Pakistan and depleting cedars of Lebanon are vivid instances for these phenomena, which are having a devastating impact on the planet.
One of the main reasons that free market capitalism has contributed to the climate crisis is that it prioritizes short-term economic growth over long-term environmental sustainability. Under capitalism, companies are primarily motivated by profit and are not required to internalize the costs of their pollution. This means that they are able to pollute without having to pay for the damage that they are causing. Additionally, the capitalist system is based on the idea of unlimited growth, which is not sustainable in the long-term. As long as there is an infinite demand for goods and services, companies will continue to produce them, leading to ever-increasing levels of pollution and resource depletion.
Another pressing issue that free market capitalism is recently going through is that it does not take into account the externalities of economic activities. Externalities are the unintended consequences of economic activities, such as pollution and climate change. Under capitalism, companies are not required to pay for the externalities of their activities, which means that they are able to continue polluting without having to pay for the damage that they are causing. In her book "This Changes Everything: Capitalism vs Climate" Naomi Klein argues that the current system of capitalism is inherently incompatible with the urgent action needed to address the Climate crisis.
To address the climate crisis, it is necessary to put checks and balances over the free market capitalism and/or make a way towards a more sustainable economic system. This can be done through a number of different effective policies, such as:
Carbon pricing: This can be done through a carbon tax or a cap-and-trade system, which would make companies pay for the carbon emissions that they are producing. In the article "The Conservative Case for Carbon Dividends" authors suggest that revenue-neutral carbon tax is the most efficient and effective way to reduce the carbon emissions.
Increasing renewable energy investments: an increment in the investments in clean energy technologies, such as solar and wind power, can result in the reduction in the use of fossil fuels.
Regulating pollution: Governments can regulate pollution to limit the amount of greenhouse gases that are emitted into the atmosphere.
Encouraging sustainable practices: Governments can encourage sustainable practices, such as recycling and conservation, to reduce the use of resources.
It is remarkable that evolving Capitalism can be harnessed to address the climate change. The private sector has the resources and innovation to develop and implement new technologies and sustainable practices, but they need the right incentives and regulations to do so. Finding the balance between economic growth and environmental protection must be a priority for capitalists.
The free market capitalism has been the driving force behind global economic growth, but at the same time, it has contributed to the ongoing climate crisis. The solution to this problem is not to reject capitalism, but rather to reform it to the societies' suitable demands. Government should consider providing a level playing field so as to make the probable transition from fossil-based energy systems to Green energy technologies possible. The capitalists should not consider short-termism over long term environmental sustainability. Government intervention to put a price on carbon emissions, invest in renewable energy, regulate pollution, and encourage sustainable practices is necessary to avoid the worst impacts of the climate crisis and build a sustainable future for all. However, here is the catch: Is achieving net-zero-carbon emissions by mid-century a probable target? The answer is quite uncertain, however it is critical point to strive for in the face of escalating Climate Crisis.
Egypt's "Too Big to Fail" Theory Once Again at Test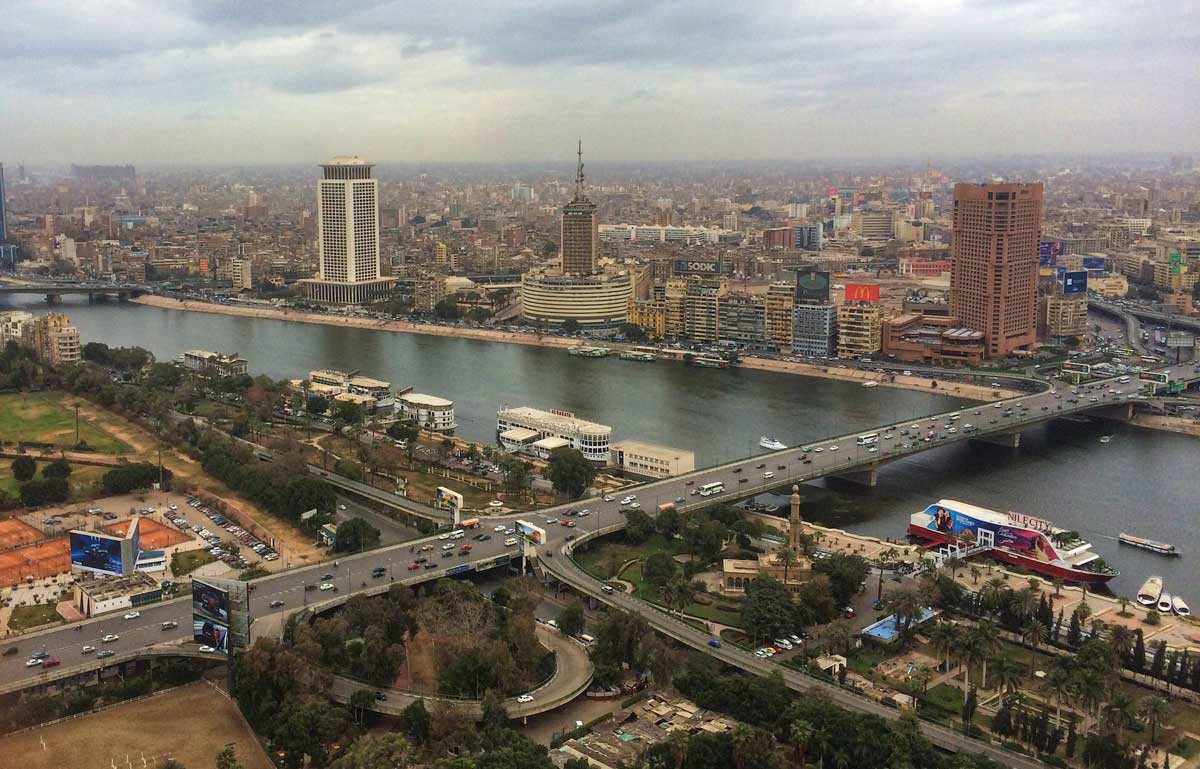 Authors: Reem Mansour & Mohamed A. Fouad
In the wake of 2022 FED's hawkish monetary policy, the Arab world's most populous nation, Egypt, saw an exodus of about USD20bn of foreign capital. A feat that exerted pressure on the value of its pound against the dollar slashing it by almost half. This led to USD12bn trade backlog accumulating in Egypt's ports by December 2022.
Meanwhile, amidst foreign debt nearing USD170bn, inflation soaring to double digits, and a chronic balance of payment deficit, Egypt became structurally unfit to sustain global shocks; the country saw its foreign debt mounting to 35% of GDP, causing the financing gap to hover at USD20billion.
While it may seem all gloom and doom, friends from the GCC rushed to inject funds in the "too big to fail" country, sparing it, an arguably, ill-fate that was well reflected in its Eurobond yields spreads and credit default swaps, a measure that assesses a sovereign default risk.
For the same reason in early 2023, the IMF sealed a deal worth of USD3bn, with the government, which unlocked an extra USD14bn sources of financing from multilateral institutions, and GCC sovereign funds, to fill in a hefty portion of the annual foreign exchange gap, albeit a considerable amount averaging USD6bn per annum is yet to be sourced from portfolio investments.
With the IMF stepping in, the Egyptian government agreed on a structural reform program that requires a flexible exchange rate regime, where the Egyptian pound is set to trade within daily boundaries against the US dollar, rationalize government spending, especially in projects that require foreign currency; and most importantly the program entails stake-sales in publicly owned assets, paving the way for the private sector to play a bigger role in the economy.
In due course, through its sovereign fund, Egypt planned initial offerings for shares in companies worth about USD5-USD6bn, and expanded the sale of its shares in local banks and government holdings to Gulf investment funds.
Through the limited period of execution of these reforms, the EGP hit a high of 32 against the greenback, and an inflow of portfolio investments amounting to USD1bn took place, according to the Central Bank of Egypt.
Simultaneously, Citibank International, cited a possible near end of the devaluation of the Egyptian pound against the US dollar. Also, in a report to investors, Standard Chartered recommended to buy Egyptian treasury bills, and pointed to the return of portfolio flows to the local debt market in the early days of January, 2023. Likewise, Fitch indicated the ability of the Egyptian banking sector to face the repercussions of the depreciation of the pound, and that the compulsory reserve ratios within Egyptian banks are able to withstand any declines in the value of the pound because they are supported by healthy internal flows of capital.
While things seem to be poised for a recovery, the long term prospects may lack sustainability. The Egyptian government needs to accelerate its plans to shift gears towards a real operational economy capable of withstanding shocks and dealing with any global challenges. Egypt, however has implicitly held the narrative that the country is 'too big to fail". This is largely true to the country's geopolitical relevance, but even this has its limitations when the price to bail far outweighs the price to fail.
Former President George W. Bush's administration popularized the "too big to fail" (TBTF) doctrine notably during the 2008 financial crisis. The Bush administration often used the term to describe why it stepped in to bail out some financial companies to avert worldwide economic collapse.
In his book "The Myth of Too Big To Fail" Imad Moosa presented arguments against using public fund to bail out failing financial institutions. He ultimately argued that a failing financial institution should be allowed to fail without fearing an apocalyptic outcome. For countries, the TBTF theory comes under considerable challenge.
In August 1982, Mexico was not able to service its external debt obligations, marking the start of the debt crisis. After years of accumulating external debt, rising world interest rates, the worldwide recession and sudden devaluations of the peso caused the external debt bill to rise sharply, which ultimately caused a default.
After six years of economic reform in Russia, privatization and macroeconomic stabilization had experienced some limited success. Yet in August 1998, after recording its first year of positive economic growth since the fall of the Soviet Union, Russia was forced to default on its sovereign debt, devalue the ruble, and declare a suspension of payments by commercial banks to foreign creditors.
In Egypt, although the country remains to face a number of challenges, signs remain relatively less worrying than 2022, as global sentiment suggests that leverage will be provided in the short-term at least. Egypt's diversified economy, size and relative regional clout may very well spare the country the fate of Lebanon. However, if reforms do not happen fast enough, the TBTF shield may become completely depleted.
Hence, in order to avoid an economic fallout scenario a full fledged support to the private sector's local manufacturing activity and tourism is a must. Effective policies geared towards competitiveness are mandatory, and tax & export oriented concessions are required to unleash the private sector's maximum potential and shift Egypt into gear.
Sanctions and the Confiscation of Russian Property. The First Experience
After the start of the special military operation in Ukraine, Western countries froze the assets of the Russian public and private sector entities which had been hit by blocking financial sanctions. At the same time, the possibility that these assets could be confiscated and liquidated so that the funds could be transferred to Ukraine was discussed. So far, only Canada has such a legal mechanism. It will also be the first country to implement the idea of confiscation in practice. How does the new mechanism work, what is the essence of the first confiscation, and what consequences can we expect from the new practice in the future?
Loss of control over assets in countries that impose sanctions against certain individuals has long been a common phenomenon. The mechanism of blocking sanctions has been widely used for several decades by US authorities. A similar methodology has been adopted by the EU, Switzerland, Canada, Australia, New Zealand, Japan and some other countries. Russia and China may also resort to these tactics, although Moscow and Beijing rarely use them. In the hands of Western countries, blocking sanctions, however, have become a frequent occurrence. Along with the ban on financial transactions with individuals and legal entities named in the lists of blocked persons, such sanctions also imply the freezing of the assets of persons in the jurisdiction of the initiating countries. In other words, having fallen under blocking sanctions, a person or organisation loses the ability to use their bank accounts, real estate and any other property. Since February 2022, Western countries have blocked more than 1,500 Russian individuals in this way. If you add subsidiary structures to them, their number will be even greater. The volume of the property of these persons frozen abroad is colossal. It includes at least 300 billion dollars in gold and foreign exchange reserves.
This is not counting the assets of high net worth Russian individuals worth $30 billion or more which have been blocked by the G7 countries. However, the freezing of property does not mean its confiscation. Although the blocked person cannot dispose of his assets, it formally remains his property. At some point, the sanctions may be lifted, and access to property restored. In practice, restrictive measures can be in place for years, but theoretically, the possibility of recovering assets still remains.
After the start of the special military operation (SMO), calls began to be heard in Western countries to confiscate frozen property and transfer it to Ukraine. Confiscation mechanisms have existed before. For example, property could be confiscated by a court order as part of the criminal prosecution of violators of the sanctions legislation. However, such mechanisms are clearly not suitable for the mass confiscation of property. Blocking sanctions are a political decision that do not require the level of proof of guilt that is required in the criminal process. To put it bluntly, the hundreds of Russian officials or entrepreneurs put on blocking lists for supporting the SMO did not commit criminal offenses for which their property could be subject to confiscation. The sanctions have spurred the search for such crimes in the form of money laundering or other illegal operations. But the amount of funds raised in this way would be a tiny fraction of the value of the frozen assets. To implement the idea of confiscation of the frozen assets of sanctioned persons and the subsequent transfer of the proceeds for them, Ukraine needed a different mechanism.
Canada was the first country to implement such a mechanism. The 2022 revision of the Special Economic Measures Act gives Canadian authorities the executive power to order the seizure of property located in Canada which is owned by a foreign government or any person or entity from that country, as well as any citizen of the given country who is not a resident of Canada (article 4 (1)). The reason for the application of such measures may be "a gross violation of international peace and security, which has caused or may cause a serious international crisis" (Article 4 (1.1.)). The final decision on confiscation must be made by a judge, to whom a relevant representative of the executive branch sends a corresponding petition (Article 5.3). Furthermore, the executive authorities, at their own discretion, may decide to transfer the proceeds from the confiscated property in favour of a foreign state that has suffered as a result of actions to violate peace and security, in favour of restoring peace and security, as well as in favour of victims of violations of peace and security, or victims of violations of human rights law or anti-corruption laws (art. 5.6).
The first target of the new legal mechanism will be the Canadian asset of Roman Abramovich's Granite Capital Holding Ltd. The value of the asset, according to a statement by Canadian authorities, is $26 million.
Roman Abramovich is on the Canadian Blocked List, i. e. his property is already frozen, and transactions are prohibited. Now the property of the Russian businessman will be confiscated and, with a high degree of probability, ownership will be transferred to Ukraine. This is a relatively small asset (from the standpoint of state property), but the procedure itself can be worked out. Further confiscations may be more extensive.
The Canadian experience can be copied by other Western countries. In the US, work on such a mechanism was announced back in April 2022. although it has not yet been adopted at the legislative level. In the EU, such a mechanism is also not finally fixed in the regulatory legal acts of the Union, although Art. 15 of Regulation 269/2014 obliges Member States to develop, inter alia, rules on the confiscation of assets obtained as a result of violations of the sanctions regime. The very concept of violations can be interpreted broadly. So, for example, Art. 9 of the said Regulation obliges blocked Russian persons to report to the authorities of the EU countries within six weeks after blocking about their assets. Violation of this requirement can be regarded as a circumvention of blocking sanctions.
There are several consequences of the Canadian authorities' initiative.
First, it becomes clear that the confiscation rule is not dormant. Its use is possible and is a risk. This is a serious signal to those Russians and Russian companies that have not yet come under sanctions, but own property in the West. It can be not only frozen, but also confiscated. This risk will inevitably be taken into account by investors and owners from other countries, which could potentially be the target of increased Western sanctions in the future. Among them are China, Saudi Arabia, Turkey, and others. It is unlikely that the confiscation of Russian property will lead to an outflow of assets of these countries and their citizens from Canada and other Western jurisdictions. But the signal itself will be taken into account.
Second, the Russian side is very likely to take retaliatory measures. Western companies are rapidly withdrawing their assets from Russia. The representation of Canadian business in the Russian Federation was small even before the start of the operation in Ukraine. If the practice of confiscation becomes widespread, then the Russian side can roll it out in relation against the remaining Western businesses. However, so far, Moscow has been extremely hesitant to freeze Western property. While the US, EU and other Western countries have actively blocked Russians and their assets, Russia has mainly responded with visa sanctions. The confiscation could overwhelm Moscow's patience and make the retaliatory practice more proportionate.
Finally, the practice of confiscation modifies the very Western idea of sanctions. It currently implies, among other things, that the "behavioural change" of sanctioned persons would result in the lifting of sanctions and the return of property. The freezing mechanism was combined with this idea. However, the confiscation mechanism contradicts it. Sanctions now become exclusively a mechanism for causing damage.
From our partner RIAC